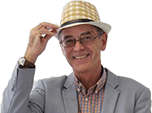 Honest John's Motoring Agony Column 4-6-2016 Part 1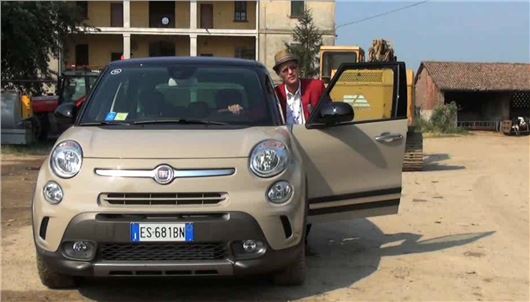 Published 03 June 2016
This week's automotive aberrations involve oil burners, size matters, self-shifters, bad jukes, yellow lines, black boxes and more than you can shake a gearstick at.
As usual, emails to Honest John should be addressed to: letters@honestjohn.co.uk  Please try to keep them as short as possible.
Running rings 
My son has had a traumatic week or so and we do need your advice. His car is a 2011 Skoda Octavia Scout turbo petrol, engine type CDA. Having run it for around 12 months, it has been using oil to a moderate degree. We took it to an excellent independent garage in whom we have a great deal of confidence and who specialise in VW, when it lost power and the ECU light was showing. They found loss of compression and a very bad spark plug. The pistons were removed with the aim of re-ringing and, as could be expected, several oil rings were broken. Sourcing new oil rings has been a nightmare for the garage: none were available. The pistons will have to be changed to an upgrade for which oil rings are available, and new con-rods are needed. The alternative would be to write off the car and suffer a loss of at least £8,000 (car value plus the cost of work to date). My questions are: Is this a known problem with this engine? What degree of compensation might we be able to extract from Skoda? Skoda customer services seem to be very well versed in why they should not offer compensation. Our claim might be that the car was not "fit for purpose" and if it was a known and serious problem, the car should have been subject to a recall, so that their customers did not suffer such a serious financial loss. Your help would be very much appreciated
JR, via email
Yes, very common with the VAG CDAA engine. To attempt to get compensation you would need to sue the supplying dealer and I have no record of anyone successfully doing this. You will find a FAQ of your consumer rights under 'Ask HJ' at www.honestjohn.co.uk/faq/consumer-rights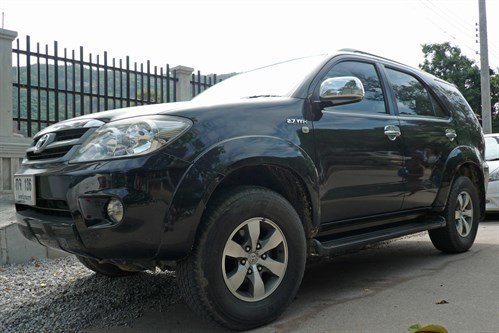 The fats of life
Whether it be 'obese' cars or obese people (CC & JA, Cars 16th April) there is a question to be asked about car design. If we are to believe manufacturers are striving for greater efficiency, why the current trend for taller, wider, longer, bull-nosed vehicles?  Road infrastructure is not changing; many country lanes are narrow, roads and streets in our towns are no wider, parking bays are not bigger.  It's no fun being tailgated by an oversized SUV. Nor is it safe for other road users when the view of the road ahead, traffic lights or road signs is obscured by their bulk. Why are so many of these oversized vehicles on the road? Manufacturers might say 'because customers buy them', but why make them at all? How do they contribute to fuel efficiency and reduction in pollution? Huge brick-like vehicles are not good looking. At the same time why the trend in all cars for 'sharp, aggressive' styling, often with ugly creases along the sides? Cars should not be bigger; they should be sleeker, smoother, with streamlined curves. Only then we might have cars that that are truly desirable.

AW, Warrington
They are on the road because, surprise, surprise, people are selfish and also defensive. Women particularly feel 'safer' in a big SUV (Janet Street Porter actually said this on TV). Cars also have to meet legislated crash protection criteria. I'm not defending this. Merely pointing out the facts of life, pretty much as they have always been. Rather than walk their children to school, many mothers transport them there in giant 4x4 SUVs that pump out shocking levels of emissions on short runs from cold starts. That's why so many kids are fat and unhealthy. It's a worldwide problem.
Automatic fears
I don't know how you will respond to this request, but I need help on a subject that is completely out of my sphere. A close family friend has to replace here 10-year old VW Polo manual for an automatic. Knowing your views on VW DSGs, I am reluctant to advise this model as a replacement. Can you suggest a similar size model with auto transmission? Price £4,000 max.
CM, via email
Mazda 2 1.5 4-speed auto or Vauxhall Corsa 1.4 4-speed auto.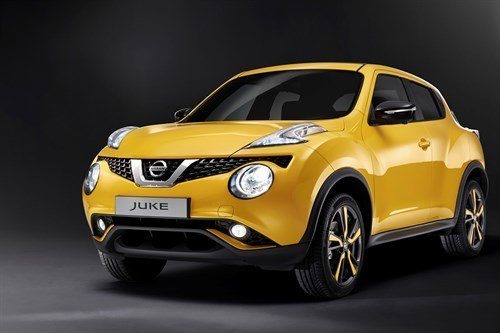 They must be Juking
My two-year old Nissan Juke CVT automatic broke down. The accelerator failed and it is something to do with the gearbox transmission, apparently. It is under warranty. I took it to Nissan where I purchased it. I left it at the centre 7 days ago as I was on holiday for a week and this morning, on telephoning to collect, they told me I need a new gearbox and that it hasn't been fixed as they are waiting for the go ahead from the warranty company? They say it is normal to wait for warranty go-aheads. I have asked for a courtesy car and they have offered a gear stick Note, as they don't have an automatic. I have an automatic through choice due to a weak knee. Does this seem normal? Can't they fix the car without first getting the go-ahead with regards to the warranty? Should it take this long? Should I be given equivalent courtesy car or at least an automatic? Should I need a new gearbox after only two years?  Thank you for any advice as soon as possible. I hope to pick up this courtesy car this morning.
HG, via email
CVT failures common on Juke and Qashqai. But because this is an original manufacturer warranty repair you are entitled to an automatic courtesy car.
Appealing situation
I am sending this email to you on behalf of my father. He had sent a letter to Jessica Investigates regarding a parking ticket issued after he parked on a yellow line in order to escort my mother into a clinic. He appealed, but the reasons given by my father were rejected. Jessica telephoned him and advised him to email HonestJohn. Attached is the letter sent to Jessica, and copies of the letters from the council. I would be grateful if you could get back to me and help us get our money back.
VR, via email
This explains how to appeal council/street parking penalties: https://www.gov.uk/appeal-parking-fine/ But they rarely rescind a ticket on compassionate grounds. I'm sorry. I do not personally intervene in any such matters.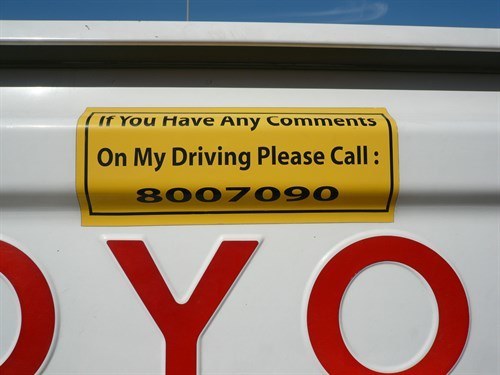 Transpondental mediation
My 18-year old son has held a black box transponder policy with Acorn Insurance since February. As there is no online access to his driving data he has phoned the company every week and has been told that he is scoring 100%. Now they have said they will cancel the policy due to his having driven at 120mph in a 40mph zone. We believe this is impossible because it apparently took place at 3pm on Sunday afternoon, on the main Birmingham road into Warwick. The road has roundabouts and traffic lights, as well as a steady stream of traffic. My son drives a 1.2L Fiesta. We have asked for the data to be checked but Acorn is refusing to budge. Is there anything more we can do?
MS, via email
I forwarded this to timkelly@motorclainguru.co.uk/ He responded: Contact Acorn Insurance and advise them that you wish to raise a chief executive complaint, and that they must log it on their system. Ask for email address for the chief executive. Ask they provide a copy of their complaints process in writing, and advise them that you will be raising a complaint with the Financial Ombudsman Service (FOS). Advise that you wish for them to provide all data relating to your son driving, as that "Data" is your son's personal property, and you wish for them to comply with a subject access data request. (SAR). They may make a charge for this, at most it should be £25, it is usually £10. They cannot fail to comply with this. Ask them to provide the name of the supplier of the black box. Many work in different ways, either via satellite or via an app on your phone. Both types are dependent on phone technology using 3G to operate, if the phone signal drops off, all or some travel data can be lost. This is a common fault...do not let them tell you otherwise. This can also happen if the black box looses power, or GPS signals, they need 3 satellite signals to triangulate. Sometimes if they lose one for some time, it can make it appear as if your car has surpassed the speed of light, and jumped from one location to another. Bring this to their attention, but do all of this in writing to ensure they address the points raised. They also cannot repudiate your policy with out providing proof. You can either request re-imbursement of the policy in full (anything else is a breach of contract) or that they continue the policy (they cannot request any payment for voiding a policy). Request from your insurer for them to provide the express terms and conditions in the contract that breaching any part of the road traffic act through breaches or speeding will invalidate the insurance policy, and that you wish for them to identify where in the terms and conditions of the contract you have entered into are identified? Also ask does their contract comply with the 2015 Insurance Act? Unless they can, the contract should remain in place. MS latter confirmed: Many thanks for putting me in touch with Tim Kelly, who very quickly gave us the ammunition and confidence to fight our corner.  Once Acorn Insurance admitted that the alleged 120mph in a 40mph limit was inaccurate due to a 'data transfer issue' we were able to argue that the black box data was unreliable.  My son's slate has been wiped clean and he is now back on the road.
Whither do I wander?
I am having trouble with the steering on my 2007 Nissan Note 1.4 automatic. The car wanders slightly on flat, even roads and needs constant adjustment. I've checked wheels, tyre pressures, wheel alignment; also had drive-shafts, suspension and steering checked for wear. All reported as OK. Car has only done 34,000 miles. On hard acceleration it became uncomfortable. I don't usually do that but an emergency arose and on another occasion I lost control in the wet and skidded. Could it be torque steering? Can I cure it? Any help appreciated. Is this a common fault in this model?
NC, via email
Bit strange, because the Note auto is 1.6, not 1.4. But I'd suspect quality of tyres. If you walk in slippery conditions on smooth leather soles you're going to slip. Go out in grippy deck shoes, you won't. Try a set of Michelin Cross Climate tyres instead of whatever is on your car.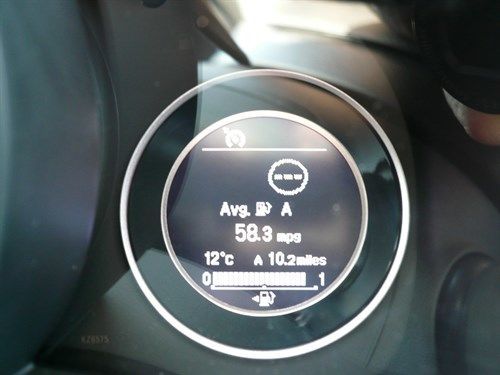 The right revveround
I wrote to you last year asking about the problem I was experiencing regarding over revving/ possible clutch slip on my new, latest model Honda Jazz. The garage stated an extra rubber mat was the probable cause and removed it. I have now driven just over 3,000 miles since purchasing the car at the end of October 2015 and the over revving and clutch slip problem is worse than ever. In my opinion the car is positively dangerous on junctions or overtaking as it over revs instead of accelerating smoothly. Last week in slightly busy motorway traffic I attempted to overtake a slower vehicle when I saw a gap in the traffic, put my foot on the accelerator the engine revved up but I just didn't move quickly enough to safely overtake. My previous Honda Jazz automatic was a pleasure to drive, where as this one is a nightmare.
Are there any other reports of similar problems on autos that you may be aware of and what recourse do I have with Honda ? Can you advise, please.

AO, via email
This is a CVT-7 and these do not respond well to hard acceleration on the pedal alone. The way to make them go more quickly is to use the paddleshifts to hold the lower gear ratios. Paddling can also be used to get better fuel economy. Your problem is simply that you are not used to a CVT automatic. However, the UK market Jazz 1.3iVTEC CVT-7 is still far from a quick car.
You bush, I'll shove
I have a year 2000 Jaguar S Type V6. At its last MoT (on 13th August 2015 ) an 'advisory' informed me of Slight Play in Pin/Bush Offside Rear Lower 92.4.G.2). s it possible to change the Pin/Bush or do I have to need to replace the Whole Suspension Arm. I would appreciate your comments and advice.
AF, via email
The labour cost of extracting and replacing the bush might be more than the cost of buying the arm with the bush already in it.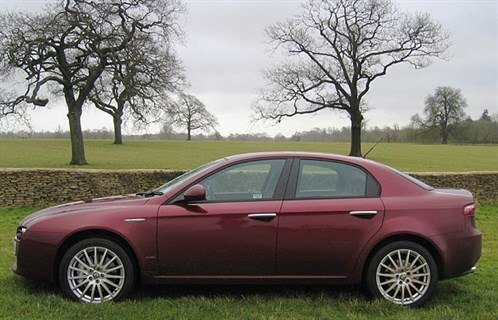 Romeo wasn't built in a day
Having scrapped my Dad's old Alfa Romeo 156 1.6 T-Spark Lusso via Giveacar.co.uk as you suggested, I am after a replacement. I have seen advertised an Alfa 159 2.2 petrol 09 plate for £6k. New timing belt and three new tyres. Several accessories. Good condition. Recently passed MOT. Genuine reason for sale. Sounds a good buy?
DD, Brecon
Great looking car on the road. Necessary timing belt done, but ask if the waterpump was replaced at the same time. Check the headlights. They were a bit prone to condensation inside even when new.
Nuts and bolts
Two years ago we bought a brand new Ford Transit Connect van (with a 3 year warranty), which has been a great vehicle and my son, 6' 10", can fit in it comfortably. After about 18 months the power started to reduce and we believed the turbo began to make a slight noise. The noise got worse and the power continued to reduce so it was taken to the local Ford dealer who said that they could not look at it for 2-3 weeks and suggested we book it in to be looked at then. This we did. In the interim period the noise got worse and the power reduced further and the AA were called out. Upon investigation the AA found a screw in the rubber hose between the air cleaner and the turbo. It appeared that the screw had entered the turbo and done some damage. The AA relayed the vehicle to the local Ford dealer, Perrys in Aylesbury, as they said it should definitely not be driven. A replacement hire van was then provided to us as per Ford's warranty agreement. Perrys stripped the turbo and found 2 more screws floating around in the turbo causing damage. Perry's (whose service department was very helpful) then contacted Ford for authorisation on the warranty work. When Ford was advised by Perrys that they had found a total of 3 screws in the turbo Ford immediately said that as it was "an ingress of foreign bodies, it was not covered by warranty". However, since the van was purchased it has only been serviced by Perrys and that service did not entail the opening of the air cleaner housing, so nothing could have entered the intake since the vehicle was manufactured. The air cleaner was not damaged and 3 screws could not possibly have gone through the air cleaner filter and into the turbo. Perrys have now changed the turbo and has carried out the work 'free of charge'. The work has been paid for out of a 'Loyalty Fund' given by Ford to 'help' dealers with customer relations'. We are also told that the new turbo is not warranted as it was not fitted under warranty – I guess this is in contravention of the Sale of Goods Act. Although no charge has been made for replacing the turbo we are left with a bill of £818.54 for the rental of the van which should have been covered by Ford's 3 year warranty. The fact that it was necessary for the van to rented for a total of 32 days was largely down to the fact that Ford was so unhelpful in regard to the warranty claim. Ford should have paid for this anyway. I am deeply disappointed with the way Ford has behaved regarding the above and wonder if you have any advice on what we should do next.
JW, Milton Keynes
Ford does not operate a three-year manufacturer warranty. It's one-year manufacturer followed by an optional two-year dealer warranty. In law, the dealer is liable anyway, but seems to have taken this responsibility and funded the replacement turbo out of an allowance made by Ford to dealers for just such eventualities. A replacement made under warranty does not have to be warranted for longer than the original warranty on the vehicle. This has always been the case. Nothing to do with Sale of Goods. If you want to sue for the hire costs of the replacement van, then you need to take out a small claims county court action against the supplying dealer, not Ford.
Click to Honest John's Motoring Agony Column 4-6-2016 Part 2
Comments
Author

Honest John
Latest