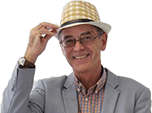 Honest John's Motoring Agony Column 11-6-2016 Part 1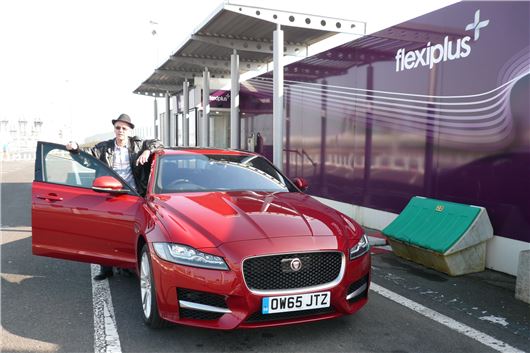 Published 10 June 2016
This week's carnage of correspondence features a whistleblower, some Smart thinking, an unbreakable Audi, and a licence to renew but top billing goes to a LandRover dealer.
As usual, emails to Honest John should be addressed to: letters@honestjohn.co.uk  Please try to keep them as short as possible.
Whistles while it works
My 2008 60,000-mile Honda CRV i-CTDi has recently developed an unfamiliar engine note. It's a fairly faint high-pitched whine that rises and falls in line with engine revs. It's not there all the time but seems to kick in after about 10 minutes running when the engine is properly warmed up. Do you think this is something that should be looked into? If so can you give me any kind of steer as to what the garage should be looking for? I have a 700 mile round trip to Cornwall planned for late June and I wouldn't want anything to fail en route.
 
PB, Sale, Cheshire 
Honda 2.2iCTDi turbos often whistled a bit, even from new, but this is likely to be turbo bearings. I'd try fitting a new turbo bearing oil feed and oil return pipe. You'll need them anyway if it has to have a new turbo.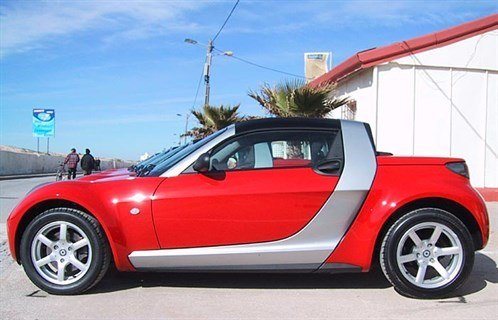 Smart thing to do?
We have an 11-year old Smart Roadster with 38,000 miles on the clock. Our declining mobility means we will be happier with something like a Smart ForTwo. Any idea on the value of the roadster and where we would get the best deal?
KB, via email
£2,500. Probably best to go to a Smart dealer because roadsters are getting close to becoming collectible and it's very nearly summer. 
Buying a roller
I purchased an 'approved used' 2012 Audi A6 avant auto in December 2015 from an Audi dealer. Since taking delivery, the car has returned a very poor sub 40mpg. My driving is 90% motorway and trunk road traffic, at best 65/70mph. More alarmingly, the auto box has a delay in responding, causing the car to roll back up to 2 feet on an incline before the gearbox connects, often with a sharp jolt. The revs go up, but no movement. It has already rolled in to my weekend Porsche and front wall when selecting reverse and rolled back in to the car behind when pulling out of a junction. Using the auto handbrake/hill start actually makes the problem worse, as the car then lurches forward when it releases. I've had the car back a couple of times to the dealers who say there's nothing wrong with it and it's quite normal for them to roll before the clutches on the gearbox engage. I wonder if I'm being fed a line, as I'm sure a high quality product like Audi would not allow a howler of a problem, and also is the poor mpg related to this issue?
GC, via email
You need to learn to left foot brake. You can't control an auto properly otherwise. But that delay taking off is a standard VAG fault that is a mixture of programming to protect the transmission and a brake light switch that can be slow to respond.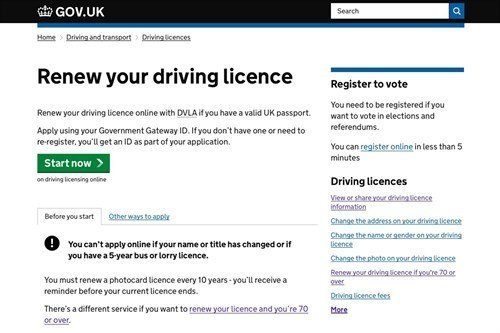 Renewed hope
It should be simple renewing a driving licence online. It looks really straightforward - until, following their own advice to always ensure you use the official gov.uk website where you see the 'mouse' icon that only appears on the paper renewal application. No sign of any computer mouse icon anywhere. I've used the correct website address, and it looks fine, but no icon. I am rather cautious about this type of thing. If I send the paper version (recorded delivery and signed for, etc.) I would feel more secure, but your advice would be appreciated.
SL, Winchester.
This is the correct site: https://www.gov.uk/renew-driving-licence/ (as photo). The sites at the tops of the Google pages are imposters.
Mystery shocker
My daughter recently took her Land Rover Discovery to a very large Land Rover dealership for a full set of replacement brake pads. Being a youngish female she trusted the garage and paid the bill without looking: some £780. However, I did look and went through the invoice line by line, to find the expected pads, wire and fitting listed but also a mysterious "Check Brakes All Round." I contacted the garage and asked for an explanation as to why it cost over £200 just to look at it. In a return call I was told that the person raising the invoice did not know what it was or how it got there. A cheque for over £220 was received in the post the next morning. Other than this instance the dealership has provided outstanding service. Even so £560 for a set of pads seems extortionate to me. There are stories of garages charging females more as they are not car savvy. I am left wondering if this remains the case even in the big dealerships.
PW, via email
That could be construed as an attempted fraud disguised as an admin error. They should refund the entire cost as a goodwill gesture. Don't let it go.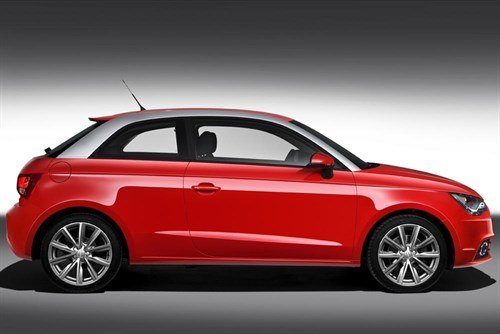 Audi you do
I would like to buy my 18-year old daughter a 1.2 litre Audi A1 petrol (£12,000 max). Is this the correct engine size for insurance purposes? I am also thinking of trading in my 3-year old A7 for a newish TT. Economy is at the top of my list, so should I be looking at the 2.0 TDI Ultra Sport 184PS? I travel at least 16 miles to work. Should I be looking at petrol or diesel?
PH, via email
You're obviously an Audi fan. And in the right colour an A1 can be quite cool for an 18-year old. Latest smallest engine is a 115PS 1.0 3-cylinder. There was some trouble with chains of earlier chain cam I.4TFSIs. Please don't go for a diesel TT. That's an oxymoron of a car. A proper EA288 2.0TFSI petrol quattro with sensible 17-inch or 18-inch wheels is the way to go.
Benelux fears 
I moved to the UK a few days ago and started the process of registering my Belgian registered car here. But my Belgian car insurer needs a paper from a UK car insurer in order to cancel my contract. The registration process will take some weeks and I need a car insurer in the UK so I can insure my car (with Belgian plates) for a short time (a month) until the registration process has finished. Any ideas?
AK, via email
You have 6 months to register the car in the UK. So you can stay on Belgian plates and Belgian insurance until your UK plates are issued. Then you insure the car with a UK company on the UK plates. Then you can cancel your Belgian insurance.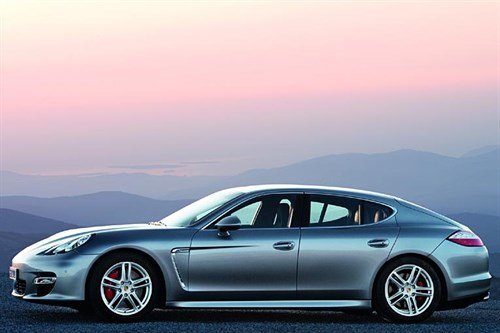 Porsche 'n tears
I spent 3 months looking for the right Porsche Panamera and I eventually found one in Leeds. I bought the car for £57,000, plus a part exchange allowance of £12,000 for my BMW. On my way home I noticed a noise from the front suspension. It has since transpired that there is a cracked suspension member, chunks out of two of the tyres and the engine oil level is low. The Leeds dealer finally agreed to take the car back and refund my £57,000, plus £12,000, but I want my old car back. I have since seen it advertised on eBay for £16,200.
JJ, via email
Under the Consumer Rights Act 2015 you are entitled to reject your car for a full refund of the money you paid plus the part exchange allowance you were given for your BMW, total £69,000. You are not entitled to any more under Consumer Rights or any previous legislation or case law unless you can prove that the garage that sold you the Porsche (or one of its salespeople) is still in possession of the BMW, in which case you are entitled to your £57,000 plus your car. Law here: /faq/consumer-rights/
No reasonable offer de-fused
I am looking at buying a car tester with the view to clearing the faults that come up when I start the engine. Do they work? The manufacturer quotes OBD2 protocol. What is this? I have a 2002 Citroen C5 2.2 diesel.

KB, via email
Clearing faults with an OBDII diagnostics tool is like replacing a fuse without fixing whatever caused the fuse to blow. Not much point.
Sold out
You have in the past recommended a site where I can sell my car, but I can't recall the contact details. I would be grateful if you could let me know.
JH, via email
It wasn't a website, it was a private auction service called Sure Sell run by BCA, but since BCA bought webuyanycar.com to source cars for its UK Cars section, Sure Sell has been suspended. Readers have had mixed results from webuyanycar, depending on the time of year and the car. Some have been very happy.
Drunken disorder?
I have just renewed my car insurance. As always, I've switched provider because the original one tried to ramp up the renewal premium.  I normally do it on line but this time I did it by phone. Whilst the agent was running through the things I needed to know, he mentioned that any claim found to be the result of drink or drug driving would be disallowed, and should they have to cover any third party claim then they would recover all of those costs from the insured. I then found it in their small print: Clause 11. It's never been spelled out to me before - and I know that's no excuse, but who reads the non-negotiable small print on screen? Whilst I understand why they would take that stance I was totally unaware of it, despite insuring two cars a year, every year.  Has this always been the case, or are some companies introducing it? The implications could be serious - a very expensive accident could bankrupt the driver.  I am not overlooking the other human consequences of drink driving, by the way. I am not seeking to find a policy that would protect me from being a drink driver - that would be immoral. I'm just curious that I (nor my friends) was not aware of this, and have never seen anything in the press about an insurer recovering its costs on this basis.
AW via email
I referred this to insurance expert, timkelly@motorclaimguru.co.uk , who responded: Two areas: one is under Unfair Terms and Conditions in a contract. This has now been amended by the 2015 Consumer Rights Act, and is also in the Financial Conduct Authority regulations under FSMA Act 2000. Unfair terms and conditions are, where the contract is in a pre-drafted form, and the consumer has not had the opportunity to negotiate the terms and conditions of that contract and where a term would cause a significant imbalance to the consumer that would cause material detriment. That term should be removed from the contract whilst the rest remains in place. So it could be argued that it could not be enforced. However, they have a legal obligation to satisfy the Road Traffic Act for any third party claim, but that does not limit their legal limitations under breach of contract for a vehicle being used under the influence of alcohol as this is now not a negligent action under TORT law. They do have the legal entitlement to pursue their cost due to the breach. So it could be argued they have every right to pursue their losses. In such a case they would have to prove the accident occurred as a result of being under the influence.
Life sentence
I own a 2010 Ford S-Max 2.0 TDCI 163. In the last 6 months I have had 2 expensive problems: failed electric boot lock and failed intercooler grill assembly, which, together, cost over £800 to fix. My garage says that the intercooler grill is mounted right behind the front bumper so that even a small bump can break it. I am wondering if I should be switching to older cars with far fewer plastic/electric components that break easily and cost a fortune to fix. Are there any over-engineered near bullet proof models you can recommend? I need a large family car suitable for 3 children and drive about 10k miles a year. Would a Mercedes or Lexus from the 1990s be worth looking at? 
FW, via email
Mercedes threw out 'over-engineering' in 1997 and for six years built rust-buckets. After that the cars improved, but the W211 E Class still suffered a Sensotronic braking system with a finite life of 300,000 applications of the brakes. That said, I was impressed with a new in 2009 C200CDI manual Classic SE base model that felt like it could do 1,000,000 miles over 10 years, but I have no reports of any actually doing 100k a year for 10 years or even for 6 years.
Double de-clutched
The clutch pedal on my 2013 Ford B-Max, at 13,000 miles, has become heavier in operation than it should be. The car is also nearing the end of the 3-year warranty period. Accordingly I reported the matter for investigation when it was serviced on 5 May 2016. The dealer agreed that "there is an issue with the clutch operation requiring the gearbox to be separated from the (120PS EcoBoost) engine" and has referred the matter to Ford for instructions before proceeding further. So far Ford has not responded and I am gripped by a feeling of deja-vu. Bearing in mind last year's fracas with Ford over the clutch failure at only 8,000 miles on my wife's Focus (you will recall that Ford only paid up for repairs after you and the TV program, 'Don't get done get Dom', waded in) and several reports of potentially linked failures on other Ford vehicles, I am keen to get this problem resolved quickly while the car is still under warranty. Do you have any advice to offer please? 
BW, Chelmsford
It's most likely to be caused by a failing clutch slave cylinder. This has not been as much of an issue on 5-speed B-Maxes as it has been on 6-speed Fiestas and Focuses (which also have DMFs), but it is still an issue. Ford has tried to resist claims over clutch problems so if the car is dismantled you MUST insist on all of the failed clutch parts being returned to you, including the concentric clutch slave cylinder as these seem to be prone to premature failure.
Click to Honest John's Motoring Agony Column 11-6-2016 Part 2
Comments
Author

Honest John
Latest