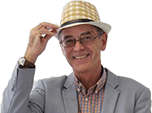 Honest John's Motoring Agony Column 28-5-2016 Part 2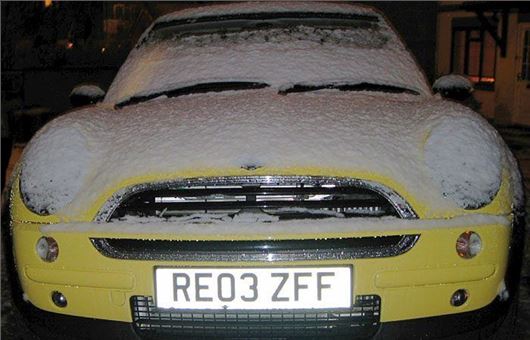 Published 27 May 2016
Click Back to Honest John's Motoring Agony Column 28-5-2016 Part 1
MINI mum
I had an early 2003 MINI One D, which I was very fond of. I liked the 'surge' of the diesel engine and the fuel economy, but not the gearbox. Some years later, I'm contemplating another 3 or 4-year old Mini, but am undecided between a Cooper, a Cooper D - or even another One D with the more recent engine than mine had. I'm retired, so no commuting, but two 80 mile motorway trips per week, and am more concerned with reliability and comfort (so no large diameter wheels!) and wonder if you have any advice to narrow my choice. As always, I enjoy your weekly newsletter. 
DB, via email
Your 2003 had a Toyota Yaris 1.4 Diesel engine and no DPF. The later R56 MINI D had Peugeot engines and the new F56 has modular BMW diesels of 1.5 litre 3 cylinder and 2.0 litre 4 cylinder all with DPFs. Best for you now the turbocharged 1.2 Puretech Peugeot engined 3-cylinder MINI One. It's huge fun, and economical.
The car before the horse
Please can you tell me if it will be safe to tow a horse trailer plus horse with my car? The horse weighs 650kg and the trailer 1,000kg. The maximum towing weight of my car (a 2009 BMW 330D Touring) is 1800kg. According to this I think it will be okay; however I saw a comment on the Internet not to use a car as small as a 3 Series to tow a horse plus trailer from someone who had seen such a combination nearly have an accident. If my car would not be safe, please can you tell me how to determine what would be safe.
GC, Chester
As long as you don't load up with much more than the horse you should be okay. Plenty of torque from the 330D engine. If it's an auto, it's torque converter and that's an advantage for setting off.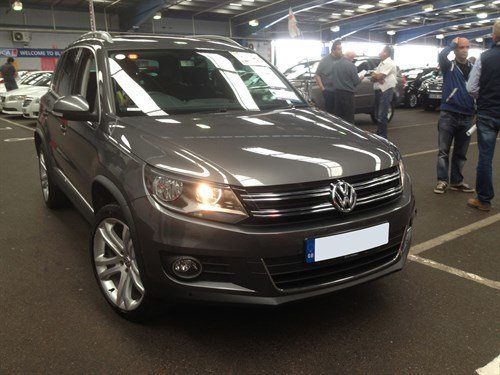 Possibly clutching at straws
We bought a January 2013 VW Tiguan from a VW dealer in December 2013. It had one prior owner, which was VW UK and low mileage. In April 2016 (just over two months outside of the warranty period) the clutch failed totally. It has only done 35,000 miles. We had to have the car recovered and it went to a local independent garage that we know. They suggested that VW should be given an opportunity to deal with it as the clutch should not have failed so early, but I got a high-handed brush-off from the VW dealer who wouldn't begin to think about things until I had spent over £200 getting the car to them and paying for them to inspect it. Even then, the best they said they would do was assist with putting representations forward to VW when the problem is actually theirs as 'supplier' in the first place. The car has now been fixed and I am going to follow through with legal proceedings under Sale of Goods legislation if needs be (I am a qualified solicitor). Part of me would like to take this all the way in order to get some form of precedent set as, whilst I feel able to stand up to VW, lots of people will not be in the same position. It annoys me that a VW dealer can take such a high-handed approach and get away with it. I am aware that many of the cases on this area are ambiguous at best and the motor industry seems to have been careful to fight cases they can win to set the odds against claimants.  
SC, Effingham
Firstly, VW does not warrant its clutches beyond 6 months anyway. (I sent SC a copy of the VW factory warranty.) Few manufacturers do because of the potential for a driver to destroy a clutch. It is actually possible to do this in about 15 minutes. So normally, 'driver error' is blamed. However, the failure of the clutch plates could also be due to failure of the dual mass flywheel. But is most likely to be due to failure of the clutch slave cylinder. If this is situated over the clutch, then leaked fluid can lead to clutch failure. If it is otherwise not working properly then its failure can lead to a clutch burning out with the same symptoms as one burned out due to driver error. This has been very common on Fords recently and I appeared on 'Don't Get Done Get Dom' on BBC1 last year questioning why amongst the parts returned after clutches failed on Focus 1.0 EcoBoosts the replaced slave cylinder had not also been returned. But I see from one of your documents that clutch, DMF and replaced slave cylinder have all been returned. That being the case you could employ a specialist to carry out a forensic examination of all the parts and if the slave cylinder was found to have been faulty then you would have a very strong small claims track case against the supplying dealer. However, I should warn you that your case would be a lot stronger if the car was just a year old or had only covered 10,000. 35,000 miles is close to the point where a lot of clutches do wear out due to real 'driver error'. Specialist engineers for a forensic report on the clutch components: http://www.scotiavehicleinspection.com/ More information of consumer rights, statutory law and case law here: /faq/consumer-rights/ Good luck.
The neighbours from Hull
I have an unpleasant problem with our "Neighbours from Hell". Our street is mainly terrace and our "new neighbours (all twelve/fifteen of them) have been extremely difficult. They have three cars; where is only a space for 2. In addition their twice-weekly visitors nearly always occupy part of our parking space for which we had to pay £600+ long before they appeared. Any intervention on our part doesn't work. We have also tried to contact the local Parking control but they ignored us more than once. Last week their visitor hit my vehicle more than once. Ignored my shouting from the window, It makes my life very unpleasant; I avoid going home but that is not solution. I sincerely hope your team of experts will have some ideas what I can do to stop them.
EY, Ilford
If you mean you are paying for street parking then unfortunately you cannot reserve a space on the street for your car outside your house. But you can obviously take action against anyone who damages your car. To discourage this I suggest a couple of CCTV cameras and a date/time recorder keeping permanent watch on the street outside.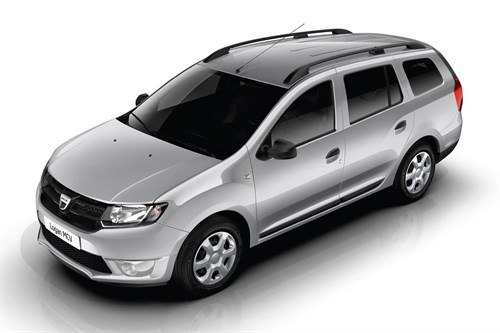 Basic instincts
I'm an 82-year-old with two Skodas: a 2008 Fabia Estate with 80k miles, and a 2006 Roomster 3 with 112k miles. They both have the excellent 1.9TDi engine, with manual gearbox. I really don't know what I'll do if either or both of them have to be replaced. I don't want four wheel drive, nor automatic gearbox. I'd like to keep the proper spare wheel and foldable, removable rear seats. I don't want or need hardly any of the modern gizmos nearly all cars now seem to have, except I would like tyre pressure sensors, maybe a rear parking camera, also sensors that warn me if any bulbs have failed. In other words, genuinely helpful gadgets that ensure safety. I've no difficulty finding my way around Britain with proper maps, thank you, and am happy not to have satnav, with a stupid voice telling to make a u-turn when it's not necessary. I suppose there's no way of avoiding a wretched DPF, unless I switch to petrol? If I could afford it, I'd like a Triumph TR (not the TR7), or better still a lovely AC Ace Bristol. Dream on.
ME, Shobdon, Herefordshire
For basic cars without gimmicks take a look at the Dacia range. You don't get a spare wheel, but there's a well for one and you can buy one. The forthcoming new FIAT Tipo is also pleasantly bereft of expensive, unnecessary, unreliable, gizmos and geegaws and has a proper spare wheel well, but that does not get here until December.
Yesterday's roads
I'm trying to get a 5-year old small family car with built-in satnav. My budget is £6,000. What do you advise? 
AK, via email
Anything for that sort of money with a factory satnav will have a badly out of date satnav that can only be updated by buying an expensive new SD card or even a disk. Better not to go the built in route and to buy a separate, fully up to date TomTom or Garmin that will cost less than the out of date SD card or disk for a factory system. FIAT 500s and Pandas came with a dashtop shoe system that allowed for the fitting of a removable TomTom that can easily be kept up to date.
Two for D?
I would be grateful for a little advice. My wife's aging Peugeot 206 HDI 3-door has done sterling service for 14 years but we need to replace it. The problem is trying to sort through the bewildering array of possible replacements. We would like a vehicle of similar size, with three doors, and a two-litre turbodiesel. We are not bothered about fancy gimmicks like, stop start, electronic parking brakes, sat nav etc. Any suggestions you can make would be much appreciated.
JF, Huntingdon
Sensible to avoid a 2.0 litre turbodiesel these days. Far too many impending problems from newfangled emissions limitation devices. Best Peugeot engine is the 1.2 Puretech 130 with 6-speed transmission, or even the 110 with 5-speed box. You can get it in a Peugeot 2008 and 308; and Citroen C3, C3 Picasso and C4 Cactus. 
Click Back to Honest John's Motoring Agony Column 28-5-2016 Part 1
Comments
Author

Honest John
Latest