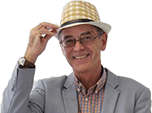 Honest John's Motoring Agony Column 21-05-2016 Part 1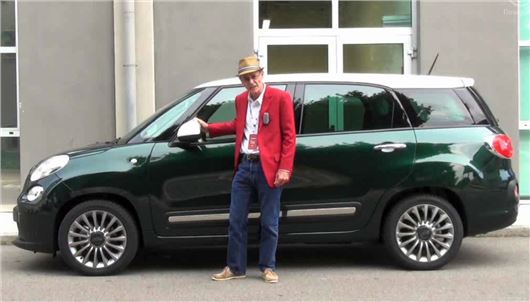 Published 20 May 2016
This week's carnucopia involves musical cars, a ghost writer, gear counts, connective issues, a lack of common sense, courting disaster and many more.
As usual, emails to Honest John should be addressed to: letters@honestjohn.co.uk  Please try to keep them as short as possible.
Jazz and Dave
I am considering buying Honda Jazz SE 1.3i V-TEC. Are they good reliable cars and getting good mileage.
DB, via email
Very good. Very reliable. On the slow side. With longer gearing, the CVT-7 is more economical than the manual. 58mpg is possible using the paddleshifts.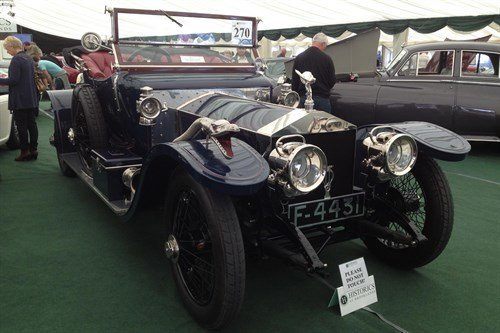 The Master of the Rolls
I seek information regarding a Rolls Royce Silver Ghost 40/50 that once belonged to my father Prince Paul. It is a 1923 model Barker bodied enclosed cabriolet, chassis number 60LK, engine number R87, on a 3,823mm wheelbase. It was in Yugoslavia until 1941. Any help would be much appreciated.
EK, via email
The people who can help you with this are members of the Rolls Royce Enthusiasts Club which holds records of every Rolls Royce motor car ever built and if this one still exists will be able to locate it: http://www.rrec.org.uk/Contact_Us.php (The outstanding 1911 Rolls Royce Silver Ghost in the photo is obviously not this car.)
Lessor of the two
I have been looking at personal leasing for the E Class Mercedes. There seems to be a 7-speed auto and a 9-speed auto. Could you tell me if the 7-speed is the old model or the new shape please?

KB, via email
A 7-speed auto is the old model. All the new ones have the 9-speed G-Tronic: /carbycar/mercedes-benz/e-class-2016/?section=history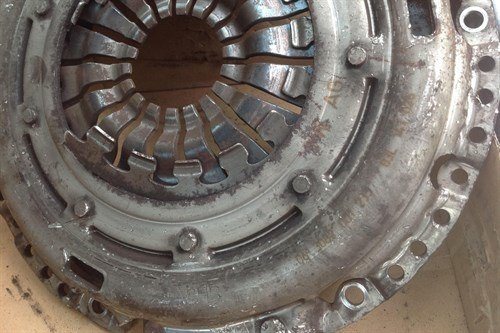 Drivestrain
I recently got my Audi 1.6 3-door diesel fully serviced. The report indicated that I require my clutch to be replaced. It stated "new clutch, dual mass flywheel and clutch slave cylinder must be done at the same time". I have been experiencing recently that sometimes when shifting gears it gets stiff, or sometimes doesn't shift into reverse easily. I was quoted £700 by the garage but feel it's over-priced and was wondered how much in your view?

SJ, via email
Mr Clutch is likely to be the cheapest. But £700 is cheap for a clutch and dual mass flywheel anyway. Make sure they replace the clutch slave cylinder and release bearing at the same time.
Make sensor this 
I recently had to have the low-pressure fuel pump replaced in my 2008 Hyundai i30 diesel due to 'wear and tear'. Shortly afterwards, on two occasions, the car died; the first time I was fortunate to get the car restarted, but the second time, the next day, it was well and truly 'dead'. The garage diagnosed a crankshaft sensor failure, replaced at considerable cost. Following that, the level sensor for the fuel tank packed in, for which I have been quoted another not inconsiderable amount. Is this just sheer bad luck with everything being electronic these days or are the problems connected?

SN, via email
I would guess that when they replaced the fuel tank low-pressure sender pump they damaged the float sensor in the tank (it all comes out together via an access plate in the top of the tank). The crankshaft sensor will not be related to this.
Crash curse
Back in April 2015 I was involved in a collision with a motorcyclist. I was not at fault and supplied all information to my insurer, such as photos, the police report, drawings etc. Unfortunately there were no independent witnesses. The settlement has still not been fully resolved, and the third party has decided to sue me through a solicitor for his losses. Whilst my insurer's legal team dealing with this on my behalf, yesterday I received claim from the County Court for me to pay the outstanding sum within 1 month. I phoned my legal team this morning and they were not aware of this having gone to court yet, and said they would take the matter up. Whilst I trust their integrity, I would be interested to know whether I should take any further independent action at this time.
AD, Brentwood, Essex
What "legal team"? Are these people professionally qualified solicitors or just 'para-legals'? If they are not professionally qualified and you are not paying them a professional fee, they may only be helping you for what they can get out of it. You first need to establish if the legal team is properly qualified and is acting for you. If not, you need to appoint a proper solicitor pronto. If the court papers went to the 'legal team' rather than to you and they just sat on them, you can take the necessary action against them. But normally the papers, or at least copies of the papers, should have gone to you so you could appear in court and defend any action against you.
The writing is on the (side) wall
The profile/measurements of the tyres on my Fiesta are 195/50 R15 82V. These seem to be quite low profile tyres for a 1.25 litre engine car. I also understand they are prone to being damaged on the sort of potholed roads we have. Can you tell me what sort of profile tyres, and wheels I would need that would be better.

RB, via email
That is quite a strange size. Maybe you misread, or the wrong tyres were fitted. Your tyres should be 195/60 R15. Michelin does do Cross Climates in 195/60 R15. The deeper profile size for a Fiesta is 175/65 R65, which would mean changing the wheels to 14 inch, but you can't get Cross Climates that size.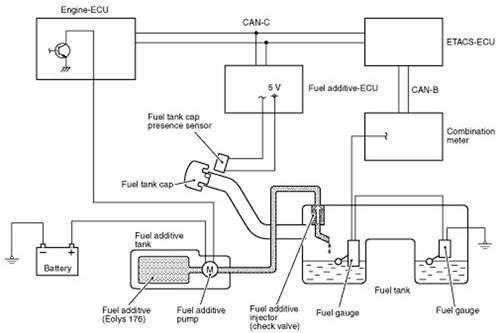 Running on empty
I have a 2009 Ford Focus with a warning light on the dash. It has been diagnosed as the regeneration tank and sensor being faulty. The tank was empty. It has been refilled and a full regeneration of the DPF has been carried out, but the tank is still not pumping fluid into the exhaust system. Can the tank / sensor / pump be repaired or cleaned out and got working again, is there a company that can refurbish these components, or is it a case of buying a new one, or can I fit a second-hand one. Are they interchangeable or do they need to be programed to the vehicle?
KB, Stowmarket
It's actually a PSA (Peugeot/Citroen) system, so a specialist in those marques is most likely to be able to help you. I'm a bit surprised because I thought Ford switched to coated DPFs for the 2009 facelift. The way you tell if your DPF requires Eolys is to look at the fuel filler flap. If it has a magnet on it then it uses Eolys, as the magnet tells the system to add a dose of the fluid every time you open the flap.
Clunk click, every trip
I enjoy reading the latest Q&As in your emailed newsletter, but find that each time I click on "Read more" I am taken to a new window in my browser and that I then have to go back to the email to repeat the process for the next question and answer. Is there a way to read the whole newsletter straight through? Am I doing something wrong?
MR, via email
Once the newsletter has linked you to a Q&A on the website, you can stay on the website simply by clicking on ASK HJ at the top (2nd from left) or by clicking on this link: /askhj/ Then you get the whole list.
EQUA rights issue
I am sure you will have seen the press release about the EQUA Index. I assume that it will produce more accurate fuel consumption figures as well. In particular, bringing down the figure for the  Mitsubishi Outlander PHEV from the ridiculous 150 mpg to somewhere near the figure quoted in Autocar after real world driving of 38 to 44mpg.
JM, via email
The EQUA Index is about NOx, not about fuel economy:  /news/volkswagen-emissions-scandal/emissions-analytics-shows-volkswagens-latest-diesels-to-be-lowest-in-europe-for-nox/ The most reliable databank for Real MPG is here: /realmpg/, with over 100,000 submissions so far, including 28 for the Outlander PHEV, giving an average of 48.2mpg. However, one reader, who uses his Outlander PHEV mostly for short runs, electric only, using power from his solar panels, does claim to actually get 140mpg.
Happy returns
I am an expat who has been living overseas for the last few years. I am planning to return to the UK and will need to lease a car privately for my new job. While abroad I have been driving company cars on my employers insurance so I have no UK based no claims to my name. Can you recommend a comfortable, economical car for driving more than 10,000 miles a year that has a low insurance rating so that I can rebuild my no claims record?
TB, via email
Probably a new Vauxhall Astra 1.6CDTI because they are now very good and tend to be at very reasonable lease rates. Try http://www.dsgauto.com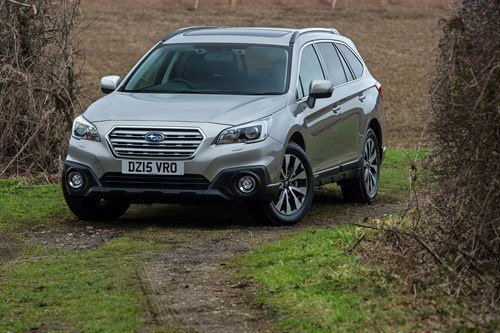 Keeping it out back
Would you recommend the Subaru Outback?  Can it cope with steep slopes? Is the Lineartronic gearbox system to be avoided?

SW, via email
Whenever I leave it off a list of recommendations, Subaru owners howl in protest. An auto avoids clutch slip problems. Peculiarities of the Lineartronic CVT described in /road-tests and here (American, so smaller gallons in mpg):  http://www.manchestersubaru.com/cvt-transmission.htm
Mercebees-Benz
A buzzing noise starts when my Mercedes E220 reaches around 50-55mph. It seems to come from around/behind the glove box area, high up, not the engine area. Sounds like a swarm of demented bees are on board. Any ideas?
LR, via email
How old is the car? If before Autumn 2006 it might be the Sensotronic braking system. Look it up at: /carbycar/mercedes-benz/e-class-w211-2002/?section=good
Fluid situation
There has been considerable focus of late on the fluids in automatic gearboxes. What are the considerations for the dual clutch versions and do these require a regular change?
TR, Saffron Walden
The original high torque wet clutch VAG DSG 6-speed DCT was actually designed for maintenance and constructed in such a way at a DIY enthusiast can actually do it himself. (This is not possible with a torque converter automatic because the drum retains too much fluid). A wet clutch DSG, s-tronic, or Getrag Powershift requires fresh fluid and filter replacement every 3 years. The situation is muddier with dry clutch 'sealed for life' DCTs such as VAG's low torque 7-speed dry clutch DSG/s-tronic. These were filled with synthetic oil on the production line but, unfortunately, at high temperatures this can become conductive and 'fuses' the mechatronics, leaving the car with no drive. In a Worldwide recall, VAG replaced the fluid in most of these with mineral fluid. But how they can be maintained other than by a dealer I can't tell you. The good news is that VAG's new 7-speed DSG/s-tronic fitted to the next generation of Audi A3s, Golfs, Leons and Octavias is a wet clutch maintenance box and the fluid can be changed relatively easily.
The penalty of ignorance
I bought Golf from a VW dealer 15 months ago and, since having it from a few weeks, the engine management light came on. I had it checked and was told not a serious problem. Now the car won't run. It's saying glow plugs, or something like that. Can you advise next step?
RH, via email
You're a bit late. You had strong rights for 6 months. Much weaker rights now: /faq/consumer-rights/ But you haven't explained yourself very well. If the car is a diesel with an EA189 engine then this is caught up in the VW Emissions scandal and is due to be recalled for modifications this year. If it's an EA189 1.6TDI, then these have suffered from a massive number of EGR problems that may be associated with their emissions problems. So first back to Arnold Clark, assuming you bought the car from one of his VW dealerships.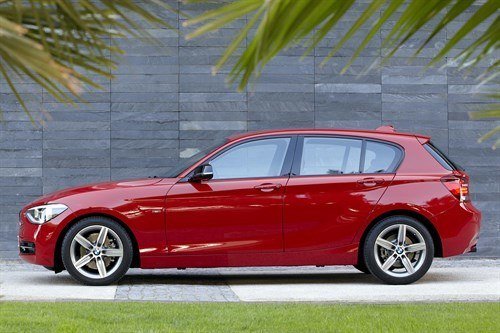 The Corsa true love
After some looking around and thinking about ways to go regarding a change of car I have decided to change my Vauxhall Corsa, which is 3 years old (bought new), for a BMW 1 Series because I like the 118i. I will try to find the car I want used, not new, because I hope to be able to save some money and find a 1 or maybe 2-year old low mileage car from a decent dealer with a good warranty. I want to ask you if it is safe and OK to use a broker to find me a car because I hear a decent reliable broker will allow me to deal direct with the dealer concerned anyway and I do not have enough time or knowledge of the car market to find the car I require. Is this in your opinion a satisfactory thing to do? Do you have any advice for me? Can you suggest a broker?
MP, via email
Used car brokers source cars for customers either retail, from dealers, or wholesale, at auction, acting on the customer's behalf. Wholesale gets you a car cheaper, but if you commission a broker to buy a car for you at auction, you are contractually bound to take it or forfeit a considerable deposit to make up for the broker's costs in re-selling the car at auction. You could try: londoncarbrokers.com/
Warped drive
Our Galaxy 2.0TDCi is regularly dying and after 3 recoveries and 2 different garages, we can't get to the bottom of it.  About a month ago, the car wouldn't start one morning and displayed the message 'Engine Malfunction'.  I tried it several times over the next few hours and nothing improved. Britannia Rescue came out and towed it to a garage, citing the diesel lift pump as the likely cause.  Towed it to a garage, where the mechanic charged the battery, and it started on the button! He said that he didn't think it had a lift pump so may have just been some contaminated fuel causing the issue. A couple of weeks later it died again. This time as we came off the motorway after 3 hours of driving and it refused to start. Again, Britannia Rescue came out, plugged it in to their diagnostics that told them it had a fuel delivery error. They again suggested that it might have a lift pump that had failed, so towed it 150 miles back to the garage and sent us on our way in a courtesy car. The mechanic charged the battery again, sprayed some easy start into the inlet and off it went.  This time he wanted to look at it in more detail, so dropped the tank (which involves stripping most of the interior out) and confirmed there is no lift pump.  He changed the filter and checked all the fuel pipes and couldn't find anything wrong. It's had 2 more failures in the last 24 hours. The first one was on my drive first thing in the morning and the second was a loss of power after coming off a dual carriageway this morning.  Both cases were identical to the previous cases and in each case I sprayed some 'easy start' into the intake and it started on the button and ran well afterwards. Our mechanic is now suggesting it could be high pressure fuel pump, but I have reservations as it seems to fail under very different conditions and then comes back to life a few seconds later with the help of a bit of easy start. I'd really appreciate any suggestions as to what is likely to be causing the problem.
JN, via email
I thought this was a bit suspect because every vehicle with fuel injection has to have a low-pressure fuel tank lifter pump to send the fuel to the high pressure injection pump. It's sometimes called a 'sender pump'. So if your mechanic can't find it, your problem is your mechanic: https://www.google.co.uk/?gfe_rd=ssl&ei=l1sPV8mqE4WDaMr9rYgO#q=Ford+Galaxy+Fuel+Tank+Lifter+Pump
Diagnostics will only ever point to a fuel delivery problem. They cannot tell you if the fault is with the sender/lifter pump, with the sender/lifter pump relay, or with the earth to the sender/lifter pump or its relay.
Click to Honest John's Motoring Agony Column 21-5-2016 Part 2
Comments
Author

Honest John
Latest