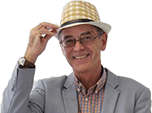 Honest John's Motoring Agony Column 30-4-2016 Part 2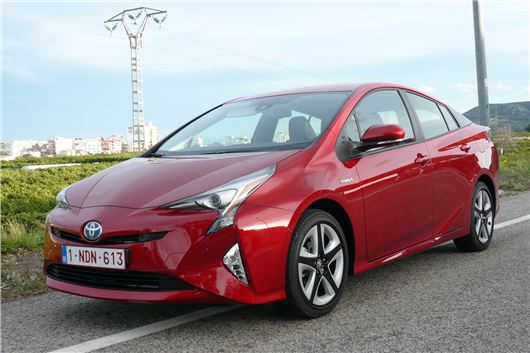 Published 29 April 2016
Click back to Honest John's Motoring Agony Column 30-4-2016 Part 1  
10-year ticket
I've realised I'll soon be able to access my pension cash at 55, so instead of taking out a car loan, I'm paying extra money into my pension (20% tax relief, plus interest) to buy a car. I want this car to last me until retirement, and I drive 120 miles per day, so that's 300,000 miles. Am I right in thinking the only cars that will do that sort of mileage trouble-free (and fuel-efficient) are: Toyota Auris hybrid or 
Lexus IS Hybrid.
AF, via email 
It's actually Prius taxis that have been achieving the mega miles. You might also consider the new Mercedes diesel. It's an all-new 2.0 litre motor, first in the new E Class, but will graduate down to the current C Class in time. Mercedes is now back to the sort of build quality it had before the disastrous cost cutting from the late 1990s to 2003.
Weathering heights
I have a Honda CR-V 2.2 EX fitted with Michelin Latitude Sport 225/60 R18 tyres that will shortly need replacing. I have no problem with the current tyres as far as comfort and noise is concerned and I rarely drive in extreme weather conditions but cannot rule that out as a possibility. Do you have any recommendations for an alternative tyre, e.g. all-weather? Many thanks for your assistance.
MS, Wells, Somerset
Michelin will do Cross Climates in 225/60 R18 from May, so that's what I'd go for. You get a quieter, softer ride, plus all-weather capability with no fuel economy penalty.
Sticking point
We purchased the new model Honda CR-V Automatic in November last year and on four separate occasions, have been unable to move the car as we have been unable to release the electro-mechanical brake. We have followed various "procedures" and eventually, have had success. Is this a known fault with this vehicle or are we just unlucky? Otherwise the vehicle is running well: not the armchair comfort of the previous Honda CRV, but fuel economy makes up for that, and for those of us downsizing, it's the ideal choice.

SW, Preston
I have an HR-V with that type of brake. It differs from other systems in that it locks on and does not release unless you physically release it. There is a separate green 'hold' switch for holding the brakes on a hill or in traffic. I left the HR-V for 4 weeks in January and had no problem with the pads corroding to the discs, but they did leave an outline of corrosion where they had been clamping the discs. If you have any more trouble, refer it to your Honda dealer.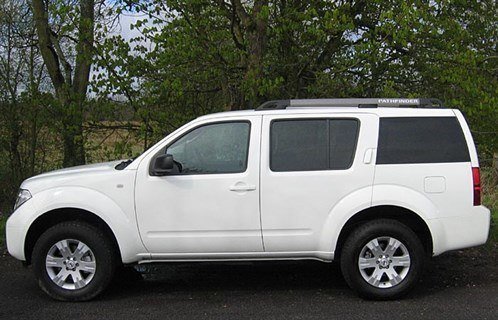 Pathfinder of righteousness
I purchased my Pathfinder Sport 2.5dCi 171 in March 2015 from a local Nissan dealer. 6 months later, the clutch went. The vehicle did have a tow bar so I put it down to bad luck. The dealer would not pay towards the replacement and was in no way apologetic. He told me I must have a new clutch and dual mass flywheel fitted as you should not do one without the other. The cost was £704, and this was fitted in October 2015. The car has now developed a terrible juddering when I pull away and when reversing is much worse. I have looked into this on-line and everyone seems to say that it is either the clutch or flywheel. I went to the dealer today and told him it has been getting worse over the last few weeks. He was very quick to suggest either we ride the clutch or there is a leak from the engine into to gearbox? Should I trust the dealer to be honest with me or should I get someone else to look at it?
SD, via email
You have to refer it to the dealer first because it's unfair and unreasonable to take it elsewhere then try to hit him with the bill. £704 was a small bill for clutch and DMF, so I suspect that the clutch release bearing and clutch slave cylinder were not changed. If you don't trust him at all, take it elsewhere and if another specialist finds the clutch and DMF was never changed after you paid for it, you can take civil action against the dealer.
Crazed and confused
The paint on my 4-year old Qashqai has begun to craze and lift off between the rear bumper and hatchback lid. As I was due for a service I took it to the Nissan dealer who informed me that the bumper had been hit, most likely in a car park, and this had caused a gap underneath allowing water ingress. As a result I was not covered by the corrosion warranty. I have since been quoted £487 for repair. As I can ill-afford this, I am considering whether there is any likelihood that I could claim from my car insurance. I am reluctant to ring them direct, without some hope of success, as they will undoubtedly raise my premium whether they pay up or not, simply because there has been a collision - and of course I have no idea when the bump occurred. Any advice would be most welcome.

JH, via email
You're right. If you attempt to make a claim it goes against your record even if the claim is turned down. You'd first better check your policy in case there is an excess. If you're going to have to pay £200 towards the repair, then have your premium hiked by £100 a year over the next few years then it's not worth claiming.
No Juking
I have had my Nissan Juke 1.2DIGT for 6 months and over winter I had had some issues with it, but the dealer is unable to find the fault. In cold, wet weather the car looses power when pulling off and sometimes while driving. Is this a known issue? The radio also keeps cutting out? Is this also a known issue?
LB, via email
I doubt it's an engine problem as this engine has been fitted to Renaults and Nissans for 5 years with no problems reported. I think it's an electrical problem with your particular car. One obvious thing worth checking is the earth strap from the battery to the body. If that's not staying properly connected it could cause the problems you describe.
Retyrement prospects
With 22k miles on my V70 D5, the time is close to replacing the front tyres (2mm left); rears are 4mm. The present rubbers are 225/50 R 17 98W - Continental Contisport Contacts. Should I replace all 4 tyres? Replace just fronts: if so, do I keep to the same make? Move to Michelin CrossClimate: if so, can I/should I, mix makes? What thoughts do you have about mobile tyre suppliers? Your advice/suggestions, as usual, will be gratefully received. 

MG, via email
Change all four to Michelin Cross Climates. You can get them in 225/50 R17 98V XL. Never fit cold weather or all weather tyres to just one end. 4mm on the rears is 3/4 worn anyway even if you go by the UK recommended 1.6mm. The EC recommended minimum depth is 3mm. Event Tyres, who come out to you, are still consistently recommended by readers who have used them,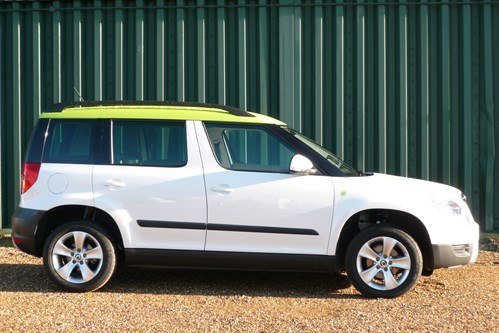 Gas-sick cars
I have a Yeti AWD and have enjoyed having the 4X4 capability. As Top Gear pointed out, the Yeti has very good traction (though not a very high ground clearance for big ruts). I didn't realise the sting in the tail of a VAG AWD. When the EGR needs changing on a Yeti this involves removing part of the drive system to get at it, and enormous expense. I don't know if this also a problem with other makes of diesel 4x4s. Apart from seriously considering other makes with longer warranties such as KIA, my next car will probably be petrol-engined.
TA, Winchester
The new KIA Sportage 1.6 T-GDI AWD GT is excellent. A very well balanced, fine handling package.
Interfering busy body
I drove my BMW 320d into my garage, as I have done hundreds of times over the years, and to my surprise the remote control on my ignition key refused to lock the car. My first thought was a flat battery, but since I rotate the keys every six months I decided this unlikely. I then tried the other two keys but they also refused to lock or unlock the car. The next day I opened the car using the key in the driver's door lock, started the engine and drove away normally. On reaching my destination I parked and without thinking used the remote to lock the car, which it did. On returning home I parked in my garage and, as before, the remote refused to lock the car. I then tried unlocking my wife's Peugeot 206, which stands alongside the BMW in the garage, using her remote, which operated normally. So the problem was clearly confined to the BMW. I spoke to the BMW dealer, but all he could offer was to undertake a diagnosis at £75. Finally a glimmer of hope came from a small paragraph in my handbook, which indicates that electrical interference could impair the operation of the remote. The solution came when I discovered that the external sensor for my simple home weather station, which was located adjacent to the car on the garage wall, had malfunctioned and was sending out a signal that was blocking the operation of the remote.  Problem solved with two AA batteries.
JF, via email
A nightmare, but great expense and much embarrassment with the local dealer saved. You might find that your weather station is not compliant with the EC Electronic Interference Directive.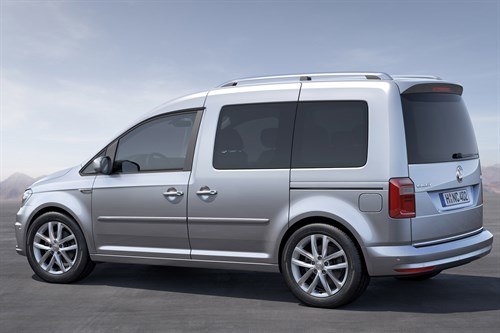 Max power
I am considering buying the new VW Caddy Maxi Auto with the Euro 6 compliant engine. Which do you consider best: the 102 PS 2.0 litre TDi 102hp EU6 six-speed DSG, or the 2.0 TDI 140hp six speed DSG.
I will need to carry a large electric wheelchair weighing 184kg, plus passengers. Are you aware of whether either engine consumes a lot of oil as I often hear of VW models having to top up every 1,000 miles or so? Any advice/views greatly appreciated.
DH, via email
Go for the more powerful engine. The 6-speed DSG with this is the more robust wet clutch version, but it does require maintenance replacement of its fluid and filter every 3-4 years. These are good vehicles. I've been in one 7 up with luggage and it worked well. The oil consumption problem was with the pre-2013 1.8 and 2.0 TSI CDAA petrol engine.
Fret work
You regularly recommend readers to sue dealers to repair pre-existing faults, but what are the ground rules? £500 car, no; but what about £5,000? My mother needs a car but is fretting about repair costs. I can see her getting ripped-off with an unnecessary warranty.
RH, via email
See: honestjohn.co.uk/faq/consumer-rights/ A lot depends on what is "reasonable". It is not "reasonable" to expect a car that originally cost £15,000 and is now on sale for £500 to be in good condition. It is "reasonable" to expect any modern car sold for £2,500 or more to be in "reasonable" condition and to be safe.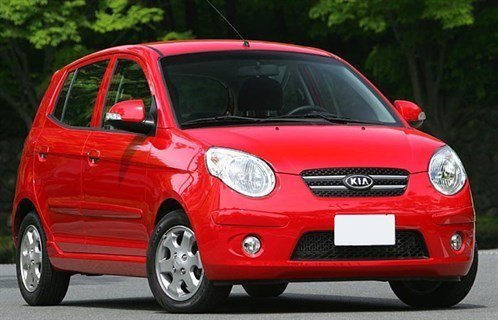 Risk action
My wife's 2010 Picanto is now due for its 6th annual service. It has done only 4,900 miles since new. The local supplying KIA garage (which had been excellent throughout) has recommended a cam belt change (6 years or 60k miles). Given the exceptionally low mileage, is this a necessary expense at £500, or is it worth the risk, which I feel very inclined to take and carry on without a change?
DJ, Newcastle, Staffs
I have a spare car of similar age and I had it, tensioner and waterpump done for £300. Though very reliable, these previous model KIA Picantos could have a timing belt crankshaft pulley problem.
Difference of a pinion 
My local garage has advised that the diff on my car is making a "Somewhat louder noise than we feel is acceptable". I am wondering if I should obtain a reconditioned differential, so I ask: is this a viable option and, if so, where would I best obtain one? My car is a 2008 BMW 318i E90 automatic with 53,000 miles on the clock.
RM, Peterborough
You could get a 2nd hand spare, but if it too turns out to be duff, the cost of fitting it, removing it, then fitting a replacement will be down to you. I'd try to source the part from Eurocarparts, or similar.
Wind scream
Most car insurance policies include cover for windscreen replacement. However, with the growth of 'ADAS' (Advanced Driver Assistance Systems) such as high-beam assist or lane departure warning systems, there are often camera systems located between the rear view mirror and the windscreen. If your windscreen is cracked and requires replacement beware: These systems might require recalibration after a new screen has been fitted and you won't realise that your insurance policy will very likely have an exclusion clause that will mean the recalibration process will be at a cost (on top of the excess) that the policyholder is liable for that can run into hundreds of pounds. This clause nearly caught me out until I realised that my policy was issued 9 days before the insurer slipped it into the updated version of the policy document.
CL, Oxfordshire
That's a useful warning. Many thanks. There can be some very complex systems in the black box between the mirror and the screen.
Why are we waiting?
Whilst my 15,500 mile 2014/64 BMW 120d xDrive M-Sport was with the dealer for a new tyre he said it needed a "Quality Enhancement" doing due to an update from BMW to the brake fluid reservoir as water can get into it. They checked mine and indeed it requires this new reservoir, but when they also checked the brake fluid it already had water. Due to this, it also now needs a new DSC hydro unit and the system draining and refilling. I was told I can't drive my car for safety reasons and a loan car was arranged through Enterprise and paid for by BMW. The new parts are not available until 30th June. So it will be July when I get my car back. All the time I am in a 320d hire car that is badly marked while mine is left sitting at the back of the dealership. What do you think of this? I say it is unreal not to have a part available and my car that I can't drive or enjoy is parked up for 3 months. What will it be like when I get it back? Tyre condition, A/C system, etc., all sitting for that amount of time? I enjoy my car and it is in mint condition and I detail it often to keep it looking good. What are your thoughts on the situation?

AH, via email
When a carmaker is hit with a fault in a part that is in hundreds of thousands of cars he can't immediately get hold of hundreds of thousands of replacement parts. Say the supplier supplies 500 a day to BMW. That means his production capacity is 500 a day. If BMW suddenly wants 200,000, then someone has to set up a new production facility to make them. This is partly why the VAG EA189 emissions recall is taking so long and will take until 2017 to complete.
Gearfoxed 
In May 2015 I bought a 2012 VW Passat 1.6TDI with 53,000 miles from a dealer in Nottinghamshire. It had been a VW lease car, so higher than average mileage. In October 2015 a noise appeared, so I called at my local tyre fitters who put it up on a ramp and fixed a loose exhaust heat shield. Later that day a louder noise occurred and I couldn't change gear any more. I pulled into a lay-by, phoned the dealer who didn't answer because it was after hours, so I rang the AA who were with us within 50 minutes. Brilliant service. He thought the problem was the gearbox and took us to a firm in Grantham that operates after hours. The next morning they put it up on the ramp and confirmed that 2nd and 4th had failed and because I still could not reach the supplying dealer I called a nearer VW dealer and the car was transported there for £125. The VW dealer confirmed gearbox failure and said he could fit an exchange gearbox for around £1,500-£1,800, but would need £145 to put things together so that it could be moved. I wasn't happy about having an exchange gearbox. The VW dealer said that normally the VW would stand 70% labour and 100% parts, even though the car was slightly out of warranty, making £3,500 to fit a new gearbox, DMF and clutch with a 2 year warranty. When they realised VW weren't giving me any help, they discounted this price to £2,552, which I accepted. They have since done the job. Their service has been excellent. The AA contributed £465,because of my maintenance schedule with them. The supplying dealer gave nothing, mainly because the car didn't go back to him. What can I do?
MC, via email
The AA has looked after you. The supplying dealer was under no obligation because you did not refer the matter to him. The dealer that fixed the car did you the best favour he reasonably could with no help from Volkswagen. If less than 6 months had elapsed between buying the car and the box failing then normally that would make the supplying dealer legally liable. See: honestjohn.co.uk/faq/consumer-rights/
Click back to Honest John's Motoring Agony Column 30-4-2016 Part 1  
Comments
Author

Honest John
Latest