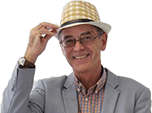 Honest John's Motoring Agony Column 09-04-2016 Part 1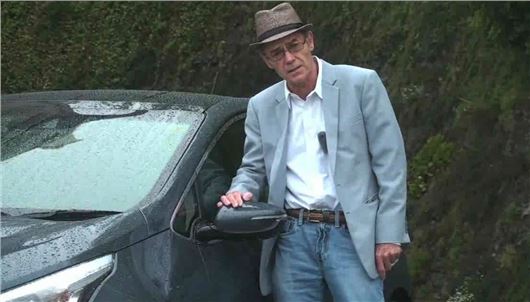 Published 08 April 2016
This week's car-respondence concerns noxious substances, fears for gears, unwarranted exclusions, bending a Benz and considerably more to elucidate, intimidate and infuriate.
As usual, emails to Honest John should be addressed to: letters@honestjohn.co.uk  Please try to keep them as short as possible.
The emissionary position
My 2013 Passat 2.0 TDI 140 PS saloon is due for its annual service later this week at a local VW main dealer. I enquired as to whether or not the defeat software will be removed during this service and was told 'No'. I was slightly surprised but more relieved by this answer as I am not happy for it to be removed until I know the effect upon performance. This whole matter seems to have gone very quiet recently and I am wondering if you have any information yet on what is happening about removal of this software and/or its effects.
RA, via email 
It's supposed to be a minor reprogramming of the car's ECU software. But it will take all of 2016 to do it for every car to an agreed schedule. No reports yet of it spoiling the economy or performance of any car.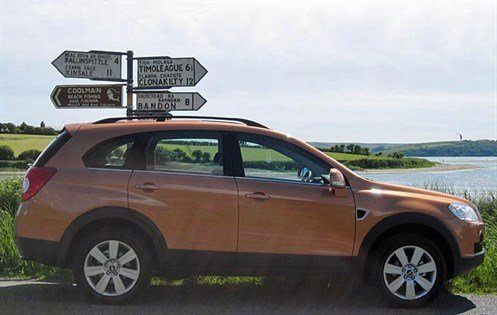 No change given
My wife owns a 2009 Chevrolet Captiva automatic with 98,000 miles. A generally reliable workhorse with regular trips to the French Alps and Northern Italy in all weather conditions. I recently had cause to drive the car and found that initially running on a cold morning, the auto-box appeared be holding 1st gear longer than usual. Once it warmed up it was okay. I contacted our local agent who explained that the automatic first gear change should take place quickly but that had I been concerned and accelerated harder, then the gear change would be delayed as in an overtaking manoeuvre. I don't know whether the gearchange is actuated mechanically, or electronically based on engine speed or wheel speed indicators so have no idea where to look for a diagnosis. I don't really want to book the car in for diagnosis, and for the technician to plug in the computer, find nothing wrong and charge £90. We are shortly taking another trip to the Alps with night temperatures minus 20, and I don't really want to drive 600 miles in first gear. Do you know of similar problems, and any thoughts on causality and rectification, or perhaps it's terminal, or maybe we're just a bit paranoid.
BD, Ashford
Not too much to worry about, but might benefit from a change of automatic transmission fluid because the fluid in the box has become contaminated with moisture. Take it to a member of http://www.fedauto.co.uk
Covering letter
I have a 2013 BMW 520D SE which I've owned from new just coming out of warranty and I'm considering buying an extended warranty. The car's done only 15,000 miles, mostly 20 mile round-trips to the golf club, but with regular long motorway trips throughout the year. It is very rarely used for any short, stop-start trips; that's where our Hyundai i10 comes in. Warranty Direct will give me 3 years cover for £1,100, Warranty Wise is £550 dearer but covers more, in particular the catalytic converter. Should this be a priority given the amount and type of mileage I do? Your thoughts please? Also, the car has runflat tyres on standard wheels that give a very good ride but when I replace them I'd like to go for all-season runflats. Are these available?
AJ, Rhuddlan. Denbighshire
It doesn't have a catalytic converter; it has a diesel particulate filter, so that specifically needs to be covered. Because the N47 2.0 diesel engine has been having timing chain trouble, I'd be inclined to opt for a BMW extended warranty instead, making sure it covers the timing chain and tensioner. The problem is wear on the plastic tensioner and WW or WD might regard that as a 'wear and tear' exclusion or as a fundamental fault with the engine. Availability of Michelin Cross Climate, Nokian Weatherproof and Goodyear Vector 4 Seasons is increasing, so check when you need the tyres.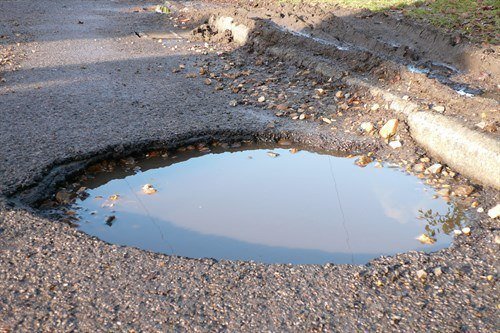 Hole story
I drive a 2008 Mercedes-Benz B180 SE automatic 42,000 miles. On  returning home a week last Saturday in the dark I went into a pothole 5 inches deep and bottomed the front of the car. I did not use the car again until Monday morning and it would not get out of first gear. I took it to Autolock in Crewe who are auto transmission specialists. After a diagnostic test they advised me that they could not repair the transmission as Mercedes will not supply parts and it would have to have a new/service exchange box at a cost of £4,200. Should a Mercedes gearbox fail at 42,000 miles? Could the pothole have caused the damage? Does Mercedes have a monopoly not supplying parts? Could I sue the council for the damage?
KJ, via email
If any transmission is damaged by scraping it on the ground it could fail. Mercedes makes its own Autronic CVT transmissions so what you were told could be true and you may need to find one from a scrapper. Try a member of http://www.fedauto.co.uk to get it fixed. If the pothole had previously been reported and not filled you can sue the council for malfeaseance. Go to http://www.potholes.co.uk and http://www.fixmystreet.co.uk to find out if it had previously been reported. If it had not been reported and developed virtually overnight then you have no case because a council cannot be held responsible.
Robbing hood
We are looking for an alternative to the Audi dealership in Exeter to try and fix my daughters A4 retractable roof problem. Do you know anything of Cayman Auto Services, Dorking? Or do you know of any other retractable roof specialist nearer Devon. Very many thanks.
MO, Exeter
Don't know Cayman, but the best in the country is Bristol Sunroofs (http://www.bristolsunroofs.co.uk/) and that's nearer to you.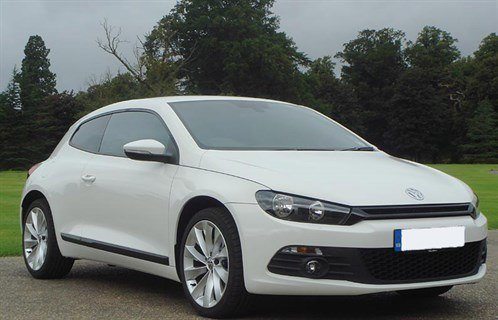 Faultswagen
I bought a 2008 VW Scirocco 2.0GT at the beginning of the year from a VW dealer. It had only 25,000 miles on the clock and came with a 2 year VW Das Auto warranty. Within the first month I had several occasions where the traction control, ABS and park-brake warning light came on when pushing the car hard in the wet. Then one day I noticed the car under performing and soon after it ground to a halt with the EPC light on. It took me several attempts to start the car and after an hour the light went out. I had also noticed an annoying rattle from under the windscreen and vibration from the steering wheel at higher speeds. I took it to my local VW dealer as I live 100 miles away from the dealer I purchased it from. They diagnosed that it needs a new throttle wiring loom, it also has a bucked front wheel (that could have been me), the air conditioning needs replenishing, the petrol filler cap doesn't lock and the windscreen needs some absorption strips fitting to stop the rattle. Their words were: "We wouldn't have sold a car in this condition." The faults were all undetectable when purchasing, however. I have gone back to the dealer I bought it from and both them and my local dealer say unfortunately wiring isn't included in the VW warranty and neither is the air conditioning. However, surely if a car develops such faults within the first 4-6 weeks then they are liable? I am being fobbed off? 
SR, via email 
The dealer you bought the car from is directly liable for all significant faults for 6 months from date of purchase, apart from those you yourself could have caused. Law here: /faq/consumer-rights/ The ABS/ESP problem might be the brake pressure sensor inside the ATE Teves Mk 60 ABS/ESP module.
Recirculation figures
I have just been to he VW garage to be told that at 24,600 miles my 2013 Golf Plus 1.6TDI needs a new EGR system - fortunately just in warranty. I would appreciate your comments on how to stop this happening again. I do not drive the car hard but accelerate gently up to speed limits. Would a bit more "clog" help? Also, interestingly, I started to use Shell Nitro Plus diesel about 2 month before the MoT. The car went in for the MoT and when driving home the warning light came on, but went off the next day. Could it be that the Shell gives a cleaner burn and so just brought it back from the brink of the light showing again. I mentioned both these things to the garage but they said neither driving harder nor Shell fuel would have stopped the problem and I would appreciate your observations on this.
JW, via email
Ah, yes. This is the old model with the EA189 1.6TDI engine that is subject to the emissions recall. They are extremely prone to clogging their EGRs. I have many on record. I've had reports that VW is sensibly supplying dealers with EGRs free of charge for cars back to 2009, but that some VW dealers are charging customers up to £660 to fit them, which is plainly outrageous. Shell V-Power Nitro Plus is generally beneficial but would not have prevented the EGR from gumming up.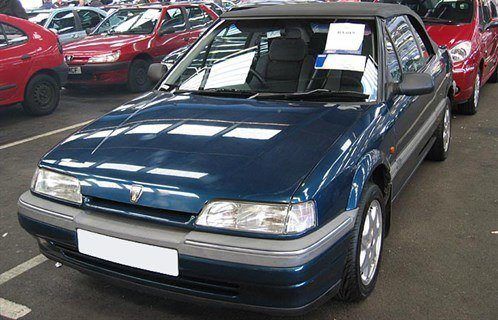 They think it's all Rover
We have a high spec 1995 Rover 216 Cabriolet, which has been well looked after through the years. Total mileage to date is around 50,000 and it's still in pretty good condition. I am at my wits end as the ABS pump has failed and all enquiries so far have drawn a blank. Unless we can find a replacement/repairer, it's looking like we may have to scrap a good car. Your help would be greatly appreciated.
JH, Hook, Hants 
Contact http://www.ecutesting.com They have a fix for these ABS modules.
The advantage is clear
What are the advantages/benefits of paying an additional £400 + for metallic paint when buying a new car? 
DP, Wantage
You have to pay extra for any paint apart from one standard colour these days. That standard colour may be gloss white, gloss red or gloss grey. The advantage of metallics used to be that they were clear-coated with lacquer, but now most colour coats are water based and have to be clear-coated to protect them.
Less is more
I have been driving, from new, a Hyundai ix20 petrol 1.4 and like it. I see that they have updated it with various improvements and extras, including they say a better ride. Will they be adding the new 1.0L turbo engine to the line up? Or is the 1.4 better? Is it worth trading up to it?
MM, via email
Yes, they have added the 1.0T GDI to the engine line-up. I've driven it in the KIA pro_cee'd. John tested it here: honestjohn.co.uk/road-tests/hyundai/hyundai-i20-active-10-t-gdi-2016-road-test/
His-tronics?
I know you have issues with DSG gearboxes but I have had three DSG/s-tronic Audis and driven them collectively for 20 years and never had anything but praise for them (and no problems).
PB, via email
While I find DSGs sometimes hesitant, it isn't me who has had the reliability issues. It has been the public, from whom I have received literally hundreds of complaints, possibly even thousands. The worst one is the dry clutch 7-speed 'maintenance free' version. The original wet clutch 6-speeder that needs an oil and filter change every 3 years is much more robust and much more reliable. This is now gradually being replaced by a new transverse wet clutch 7-speed DSG/s-tronic throughout the VAG range.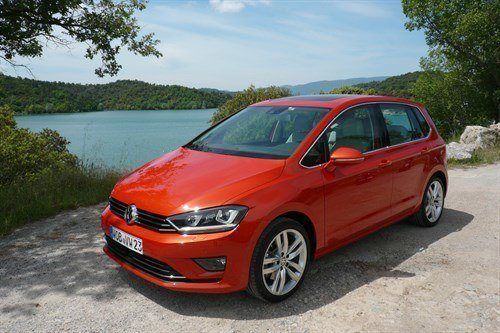 Fearbox?
I need an automatic, but the nice VAG 1.4TSI 150 ACT in the Golf SV only comes as an auto with the dry clutch 7-speed DSG. And there's no proof they've fixed the horrendous problems which I've spent the last half hour reading about on your website and Golf Mk 7 website.
PB, via email
There seems to be a fundamental problem with this type of transmission when it is built with a 'dry clutch pack'. Ford Powershifts suffer too. But only one failure reported of the Renault EDC and very little feedback of problems with KIA DCTs and FIAT/Alfa Romeo dual clutch boxes. So, though the Golf SV 1.4TSI 150 is great as a manual, I can't recommend it with the dry clutch 7-speed DSG.
Nothing personal
I was involved in an RTA in July last year. I lost my job, my motorcycle and my left arm is still broken in two places. My thumb doesn't bend at the tip due to the broken bone cutting the muscle. We have it all on CCTV. The guy admitted his guilt to careless driving in court and, as well as not returning to work yet, further surgery is possibly needed, two very large scars and bones plated and screwed and £7k of motorcycle kit ruined. They have given me a first offer of £100k as a full settlement. This doesn't seem enough and is too soon to decide on. I need some impartial advice.
MT, via email
Sorry, not my province. You could talk to competitive personal injury specialist solicitors and obviously if you have not already engaged any then you should.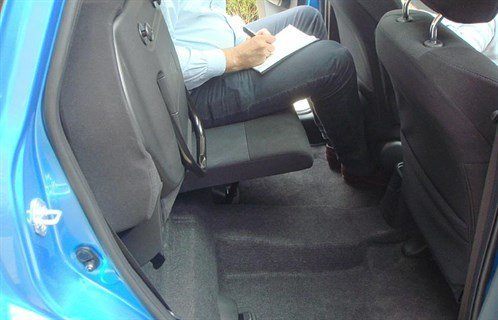 They can do magic
We (both OAPs) have had a manual Honda Jazz 1.4 for almost 4 years and it has served us well particularly over the past 18 months since my husband has been disabled. The folding rear seat configuration has made it relatively easy for me to lift in his wheelchair and walking frame with relative ease. Thus I do not have to lift equipment into the boot. He initially surrendered his driving licence. He has since had a formal initial and subsequent final driving assessment (after having 4 sessions of driving practice with a qualified driving instructor) driving a hand-control adapted automatic vehicle. The report was sent to DVLA, which has just issued him with a driving licence valid for 3 years. We now need to change our car and buy an automatic vehicle, which is then to be appropriately adapted for both of us to drive. Our query relates to what vehicle (of a similar size) will meet our needs bearing in mind I will still need to lift his appliances into it. I like driving the Honda Jazz and personally am not aware of another make of car with the same rear seats that lift up, thus creating valuable and useful space behind the front seats. However, before making a purchase we ought to explore other potential options. Are you able to give any guidance please?
ML, Hemel Hempstead
The answer is a new Jazz 1.3iVTEC CVT-7 or a used Jazz 1.4iVTEC CVT-7 which was available with that transmission from February 2001. The bigger alternatives are a new Honda HR-V 1.5iVTEC CVT-7 or a new or used Honda Civic 1.8i-VTEC 5-speed torque converter automatic. They all have the same 'Magic' rear seat folding arrangement, which is achieved by locating the front seats of the car over the fuel tank. We have a Jazz in Thailand. 
Advancing years
I am now over 70 and would like to take an advanced driving test. I have looked up on Google and got confused, as there are a lot of people doing it at all sorts of prices. Do you know of the best way of going about this?
LW, via email
Unless you want to learn to drive a race or rally car, the only people you should be talking to are at http://www.iam.org.uk/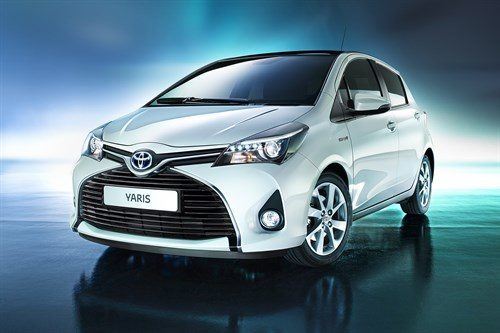 Okay Yars?
I was thinking on getting a used automatic Yaris for my mum. Am I correct in saying that one type has a torque converter box; the other a robotic manual with clutch. Which is better? (I'd assume torque converter.) How do I tell difference between the two?
DM, via email
The original Yaris up to 2005 had a 4-speed torque converter auto. The second generation Yaris from 2005-2011 had an automated manual, which is best avoided. The current Yaris has a CVT automatic transmission, which is okay.
Big trouble
What do you think of bigger 10 year old diesel luxury cars such as Audi A8 and Mercedes S-Class? Do you recommend a good luxury car brand? I find local showrooms to have pushy unhelpful sales people so thanks in anticipation of an honest reply.
DS, via email
No because of their complexity and the fact that repairs to a £70k car will always be to a £70k car even if you only pay £2k to buy it.
Focal points
I own a Ford Focus 1.6, 5 years old, low mileage, perfect condition, manual. I am considering automatic. Does Ford do a similar model automatic, or are there other companies that provide one that might be as good as or better than the Ford model I am searching for?

JD, Slough
Ford's dry clutch Powershift fitted to 1.0 EcoBoost and 1.6 engines has had clutch pack trouble. Better a new Mazda 3 6-speed torque converter auto and, if that's too much money, a previous model Mazda 3 1.6 4-speed torque converter auto.
Click to Honest John's Motoring Agony Column 9-4-2016 Part 2
Comments
Author

Honest John
Latest