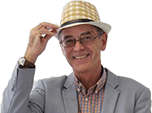 Honest John's Motoring Agony Column 19-3-2016 Part 2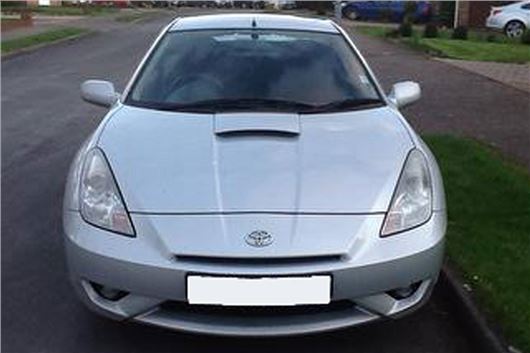 Published 19 March 2016
Click for Honest John's Motoring Agony Column 19-3-2016 Part 1
Celica sleeper?
Having driven small hatchbacks for the past 4 years, ideally I want something fun to drive so I am thinking of a Toyota Celica. I have found a 2005/55 Toyota Celica 1.8VVT-i with 68,000 miles on sale for £2,795. It comes with full service history (believe it is a small garage) and one owner. I have checked the mot history via DVLA website and can only see a minor exhaust leak. Can you advise on the pricing and whether this is something to consider? How can I best go about buying a used car - what checks should I make?
RA, via email 
Fair price. From that price it could actually appreciate. Vital to check for any problems with the head gasket. Could have an oil consumption problem. Check the front suspension properly. See the entry in /carbycar/ Make sure you can afford to insure it by getting a quote. For all other general checks, see: /buy_sell/buying_used/the-two-golden-rules/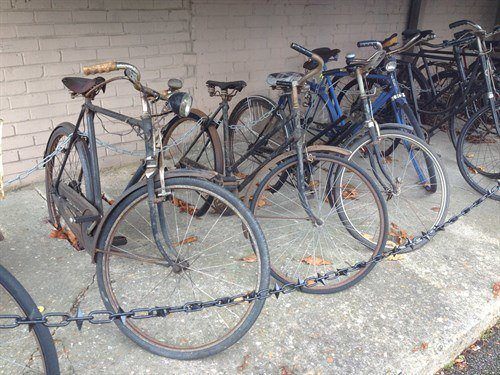 Bike shed?
What is the best and safest way to carry a bicycle either on the car (or in the car)?
AS, Bournemouth
Obviously inside the car, but that determines a certain type of car. Thule make racks that fit onto towbars, but the towbar itself has to be EC Type Approved and they can be very expensive (up to £2,000 because of other mods that need to be made to the car for towing). So the other option is a purpose-built rack on top of the car (also made by Thule), but not all car roofs can take all types of racks. A few Vauxhall models can be ordered with factory pre-installed bike racks that slide out from under the back.
Mercedes Ends 
My 2013 Mercedes B Class auto was in an accident which I fear the insurers (LV) may well report is a write-off, and offer a small sum in settlement. I recall reading a somewhat recent article of yours about write-offs and how one might contest such offers, but I no longer remember the detail. Would you please refresh my memory and give me your guidance on this issue?

RK, Dorchester 
LV is generally very fair. The only way you can contest a payment of 'market value' is to prove conclusively from private advertisments that the payment is below 'market value'. Market value is not dealer price because dealers have to include preparation costs, an allowance for aftersale claims and profit, so a dealer price could easily be £1,500 more than 'market value'.
Winder pain
As a fun runabout we have a 2011 Renault Wind 1.2 with leather heated seats and under 10k miles (no problems), but we are coming up to a big spend on timing belt water pump, front tyres, etc. Trade in is around £4k. We would like a fun experience with easier parking and better all round visibility coupled with minimum running costs and low depreciation. In West London the nearest dealerships are Citroen, Peugeot, Toyota, VW, SEAT and soon to open KIA. The car will do very few motorway miles and under 4k miles a year. This looks like new C1, 108 and Up territory. All have downsides and the 1.2 engines have jerky clutch actions not making city driving that great. Are we missing any small cars with opening roofs?
PN, via email
I quite liked the Wind. Even did a video of it:  /road-tests/renault/renault-wind-2010-road-test// Timing belt, tensioner and waterpump should be £300 - £500; tyres £150 max. Peugeot makes a soft-top version of the 108 and Citroen does a softop of the C1. Both best with the 1.2 Puretech engine and fun to drive: /road-tests/citroen/citroen-c1-airscape-2014-road-test//The one you drove with a jerky clutch must have been a rogue. The other alternative is a FIAT 500C TwinAir, but that's quite expensive:  /road-tests/fiat/fiat-500-2015-facelift-road-test//
Leased of your worries
Can you advise the pros and cons of leasing a car and where would you go to lease one? I am thinking about Audi A3 or something similar
AR, Loweswater, Cumbria
You get a new car for a fixed monthly payment plus VAT that may or may not include compulsory servicing. Against that, you don't own it. You can't modify it. You have to stick rigidly to the terms of the lease. And any damage, however slight, may invoke penalties on return. https://www.dsgauto.com/ is very good. We have known them since 2003. http://www.lingscars.co.uk is also very good and you may get to talk to Ling Valentine herself.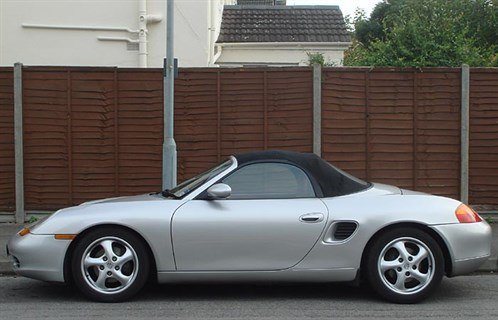 Crankshafted?
I had a 2002 Porsche Boxster a couple of years ago. I loved it and I had no problems. I have had couple of cars since but I hanker after another Porsche. I have £13k to spend but I have been on a few  Boxster forums and they say that they are renowned for an IMS faults resulting in a new engine at £10k. This is really putting me off now. Is this fault as common as the forums make out? You see loads of Boxsters on the road. Am I reading too much into this? Have you any positive advice on this issue?
IW, Strensall, York
Yes, common on the Boxster 986. Least likely to be trouble on the least powerful (original 2.5) engine. Most common on the 3.2S. Scares me. Well covered here: /carbycar/porsche/boxster-986-1996/?section=good I guess the answer is to buy one from a top specialist like Autobahn, on which the work has been done. A cheap Boxster never works out cheap.
Emission unacceptable 
My daughter has had the EGR valve + a number of other parts associated with emission problems replaced. The VW garage has told her that because of "certain issues" VW UK will provide the parts free. However, she must pay the labour costs of £648. In the circumstances, and bearing in mind the issues VW has had with emissions, would you have any advice regarding this?

LC, via email
I have been championing free replacement of EGRs on this mucky engine ever since the emissions scandal broke. I have a record of the EA189 1.6 TDI needing replacement EGRs. What appears to be happening here it that, though VW is coughing up for the EGR, the VW dealer is attempting to profit from the situation, and if he's charging £648 to replace the EGR alone I don't think that's on.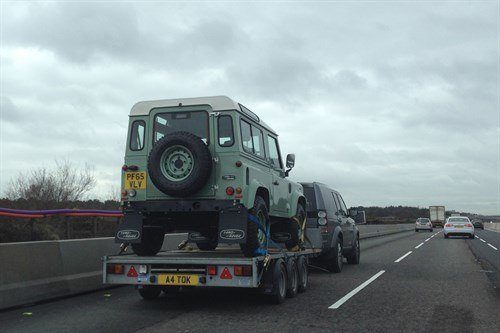 Defender of the faith
As a great believer in Land Rovers, particularly Defenders and Discoverys, I wonder why you recommend other 4-wheel drives but I have not read a recommendation by you for a Land Rover.
If you have written one I have not seen it. These are very hard working and reliable vehicles and I have had quite a few of them with never a major problem.
JW, via email
I agree, they are quite good working vehicles and particularly effective in places like grouse moors. But they are horrible on the road; the method of engaging 4WD and low range is antiquated even compared to a WW2 Jeep and they have an unenviable reputation for unreliability, which is why they were thrashed on World markets by Toyota FJ LandCruisers and by Toyota, Ford, Mazda, Mitsubishi, Isuzu and Nissan pick-ups. First generation Range Rovers and Discoverys also killed a lot of people (notably Bob Payton in 1994) due to their high-speed instability. A friend of mine was in Roehamption hospital burns unit for a month after one of them flipped on the M11.
Another fine mess
I received a parking fine from Athena ANPR Ltd after overstaying by 22 minutes in Lidls carpark in Chard, Somerset on 6/1/2016. They are threatening legal action and debt collectors. I wondered if they have the write to do this as I am a weekly shopper there? I have read that they have done the same to a lot of customers. Some pay and some don't. I have read that their threat is illegal under the Protection from Harassment Act 1997 and is also fraudulent because debt collection agencies cannot be legally employed unless a court order is obtained against you. Is this correct? Can you advise me what to do?

PB, Taunton
The Supreme Court ratified the right of car park operators to inflict "reasonable" penalties for breaches of contract including overstays on 4th November 2015. So I'm afraid this is a legal penalty. 
Million Mile Club
Fascinating to read about Irv Gordon who has owned a Volvo P1800 since 1966 and has covered 3 million miles in it. 3 million miles means 60,000 miles/year for 50 years or, to put it another way, it means that, if he averages 40mph which is pretty good, he has been sitting behind the wheel of that car for four hours a day, seven days a week, 365 days/year for the whole 50 years. He hardly has had time to have a pee.
PS, via email
Schoolteacher Irv has been recorded clocking up these miles for years, first achieving fame at the 2 million mile point in 2009. He was able to drive more once he retired. I think he got to 3 million miles in 2014, 48 years after he started. So that's an average 62,500 miles a year, or 1,202 miles a week. Easy to do 600 miles a day over a weekend. I did 1,000 miles in 12 hours last year travelling a very roundabout route from Siena to Dijon (via Perugia and Rimini). Years ago a taxi driver got to 2,000,000 kilometres in Gran Canaria alone in a Mercedes Ponton diesel. And in the 1930s there was a Frenchman who did 1,000,000 kilometres driving day and night in a Citroen Traction Avant (obviously stopping to eat and sleep) in just 3 years.
Transmissional period
My 8-year old VW Golf, reg CY08 ADX had the automatic gear oil changed by VW in May 2015 their cost. Regent's Garage has now told me I need a new Mechatronics box costing £1,767. I just wanted you to know my circumstances in case you saw others and there might be a wider problem.

AY, via email
Many thanks. A wider problem? There's a worldwide problem. Far more serious and far more expensive than the overblown emissions scandal. I'll include your case in the entries at  /carbycar where there are many more concerning the Mk V and Mk VI Golfs with 7-speed dry clutch DSGs. However, the price of £1,767 implies a significant discount, which is generous for what is now an 8-year old car.
Click back to Honest John's Motoring Agony Column 19-3-2016 Part 1
Comments
Author

Honest John
Latest