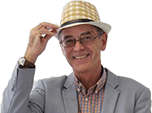 Honest John's Motoring Agony Column 13-2-2016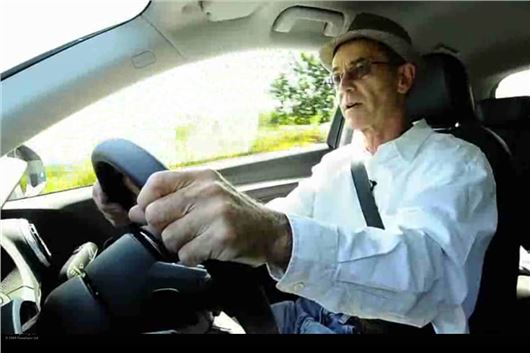 Published 12 February 2016
This week's street wisdom covers diesel disasters, replacement therapy, Noxious emissions, a tall story, and getting on your trike.
As usual, emails to Honest John should be addressed to: letters@honestjohn.co.uk  Please try to keep them as short as possible.
Stuffed cat
Our three-year old Jaguar XF 2.2 Diesel saloon was two months out of warranty when "restricted performance" appeared on the display. An EGR valve fault was diagnosed at our local dealer in Edinburgh, the cost to repair this was to be £780. When the valve was fitted a gas leak was noticed and another part was required, a further £350. When this was fitted a fault persisted and this was thought to be a wiring problem between the valve and an engine module. It was then decided by the engineer' however, that there was a faulty "ECU" a replacement which was accessed from Germany, the final cost £2,177.24. We felt at the mercy of the garage and would value your opinion if (1) the sequence of events were reasonable, (2) should the ECU fault have shown up at the initial diagnostic testing,( cost £75) (3) are these faults common with this model? I always enjoy your column and it is seldom I don't learn something useful. Thank you
JDS, Larbert, Falkirk
This 2.2 litre diesel engine is made by PSA/Ford, either at Dagenham or at Bridgend, and is fitted to hundreds of thousands of cars and vans. EGR blockages are fairly common on diesels generally, especially if they are not run on Shell V-Power Nitro Plus that contains lubricants and detergents to help prevent this from happening. The work could probably have been done a lot more cheaply at a Ford, Peugeot or Citroen dealer. Because the cost escalated, I think you are entitled to a goodwill reduction, in the 'labour' invoice at least.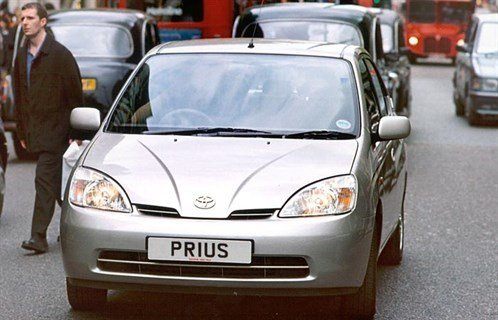 Planetary fears
I notice a great number of manufactures are now producing hybrids, I've heard they have all bought the initial technology from Toyota and then put their own slant on it. Do you happen to know if this is correct? If it is, it could be argued that Toyota took the right path, and they are all now playing catch-up, Toyota must also be getting some of its investment back, I can't see them selling this technology cheap though.
MW, via email
Toyota realised that NOx was going to be an issue 20 years ago, so took the path of petrol hybrids rather than investing heavily in diesel. Toyota has been proven to be correct. I don't think they have made the technology 'open source'. Toyota has now switched from Lithium-Ion to Nickel-metal-Hydride batteries for the new Prius (tested here), achieving a Congestion Charge beating 70g/km CO2 without any need to plug the car in. Toyota has now sold 8 million of its own hybrids Worldwide. Other manufacturers are using diesel i/c engines that were never part of the Toyota plan.
Jagged out
Thank you very much for your prompt and useful reply, I only wish I had contacted you prior to having the work carried out by Jaguar. By the way, we lost confidence in the XF and have traded it in for a Mazda CX-5 diesel automatic with which we are delighted. Best wishes and I look forward to reading your columns in 2016.
DS, Larbert, Falkirk
The CX-5 Skyactiv D is getting a lot of accolades. Good car.
Nut behind the wheel 
I am 6ft 6ins tall on long (36") legs driving MX5.Just out of hospital for new left knee I wonder whether I can cut away bottom of the steering wheel to help me exit the car, essentially leaving all the centre bracing to retain strength, electrical and air bag facilities? The wheel is presently a semi-circle in top half and two quarters in the bottom half surrounding a sturdy 'T' bar. My objective is to remove the two quarters leaving if necessary the bar. Mazda does not have smaller diameter wheels and changing the wheel for one without an airbag affects integrity of the car. Would appreciate your comments please.

TP, via email
I don't think that is a safe thing to do and I'm actually staggered that you can get into an MX5. I can't get the seat back far enough and I'm only 5' 8". I think you will have to find another car with a bit more room. Possibly a BMW Z4, though this is nothing like as good to drive as an MX5.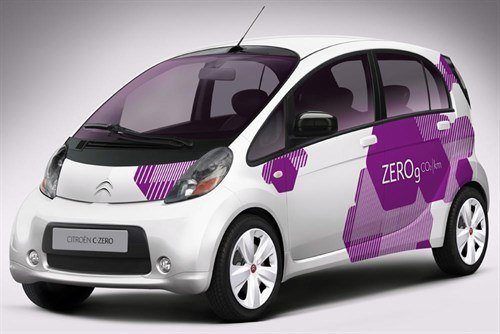 Zero interest
This is the latest price on the electric C Zero from £16,995, not £26,216 as your last updated page of 2011 shows. Meaning the equations are radically different and it might be time to revisit this model in light of many developments in the world of Lithium batteries etc as well. Great to see you road-test of the 500cc Piaggio MP3.  This is a game changer for traffic commutes with unparalleled safety on winter roads and diesel spills. Or cobbles as Parisians have discovered.  With the power for comfortable motorway journeys for 'older' motorcyclists now fatigued by two wheels but still hooked on open air cruising.
RT, via email
We'll have a look at that. But in fact the price of £16,995 is to get rid of old, unsold stock, as Renault had to do with the Fluence (from £9,995), so is not really the basis for a rational evaluation. £26,216 was always a stupid price for a £5k car with an electric motor that no one with any common sense at all was ever going to pay. Particularly when the vastly better Renault Zoe cam onto the market at less than £15,000 + monthly battery lease. We tested the Piaggio MP3 500 at the dealer in Sheen, between Putney and Richmond. Chris Evans now has one, so it might feature on Top Gear. Tricky to ride compared to a bike because requires counter-intuitive steering input that would have you straight off a bike. But we don't know any more about it or about its dealers than was in the test. That said, John Slavin, who has a couple of bikes, is scheduled to start doing some scooter stuff for us. It's a shame you can't get the Honda Zoomer X that we have in Thailand in the UK. Ours has been doing 20,000 kilometres a year: /road-tests/honda/honda-zoomer-x-110cc-2013-road-test//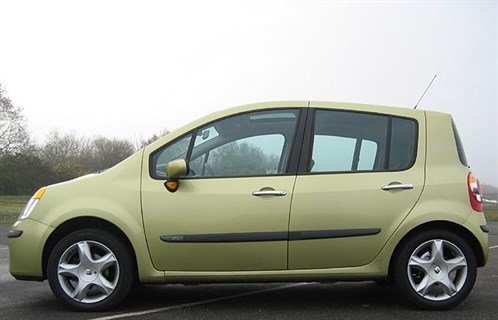 Modus inoperandi
My daughter's 54 plate Modus diesel is effectively dead at 74k miles. The diesel pump has worn, contaminated the fuel with metal particles, wrecked injectors etc., etc. Repairs quote £2k. How common is this? And is it 'reasonable' wear and tear? A used engine from a dismantlers is about £600. Is this a feasible option? Any connection with it just having been filled up for Xmas at Tesco pump? Can we sue them?
KB, via email
Probably due to a misfill with low lubricity diesel. A new engine may
not come with a high pressure pump. If you want to fix it, better a
member of http://www.fer.co.uk If the car tank was filled up from nearly empty, you have the receipt and if you can prove that the fuel was contaminated, yes, you can sue the supplier.
Beating about the bushes
My friend's Hyundai i20 needs a replacement drop links and strut mountain bushes at only 30,000 (car is 5 years old) at a cost of over £400. Is this not quite a low mileage for such components to fail? I have had vehicles that have done over 100k miles and are over 10 years old without having to have any such components replaced. The roads my friend drives on are not particularly adverse road surfaces. 

AB, via email
That should be covered by the 5-year warranty, unless the car has done more than 100,000 miles, which it hasn't. Will add to carbycar.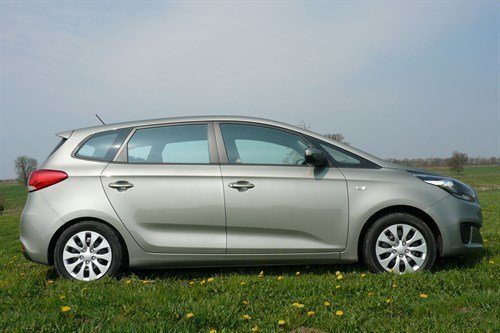 Compatible KIA
We are considering a KIA car due to the 7-year warranty. We have a
C-Max at present and need a similar size with a petrol engine. Which model would you suggest?

MH, Kidwelly 
KIA Carens. Road Test and video here: /road-tests/kia/kia-carens-2013-road-test//
Big Smack
I have just received a charge notice for £50 for parking for 2 hours 28 minutes at Bellfield Interchange Service Station. I was having lunch with a friend at the McDonald's Restaurant on the site. I was not aware of any parking restrictions. I am minded to ignore the notice. What is you advice? I live in Scotland and the site is in Scotland,
IC, via email 
Unless there were no warnings at all of the 2-hour restriction, you are legally liable, as ruled by the Supreme Court on 4th November 2015. Ronald isn't making a lot of friends with this policy.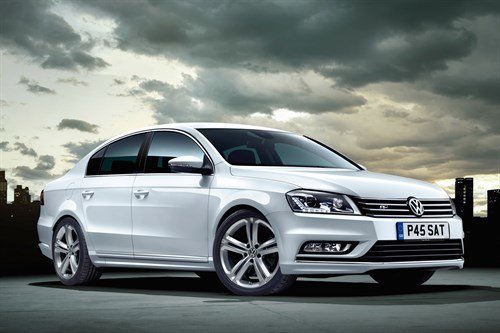 Non emittal
I am the owner of a 2013 Passat 2.0 TDI 140 PS saloon and was formally notified by VW about 3 weeks ago that my vehicle will need a software update, but no other details were given. I have read in the Press recently that this software modification has now been approved by the German Federal Motor Transport Authority and will be rolled out as from January 2016. However, I have been unable to find any details in the Press or through my local VW dealer as to how this software modification will affect engine performance. Do you have any information yet as to how this software modification will affect performance, particularly as regards mpg, power and torque? Am I correct in thinking this modification will be compulsory?
RA, via email
It seems that later 2012-2015 EA189 engines are getting the treatment first. They say that it won't affect performance. No one is in any position to argue until cars get modified and we actually find out. I can't tell you if you will be forced to have the mod. If your car is running fine, then the smartest thing to do is to wait it out and see if there are any complaints when the first cars get modified.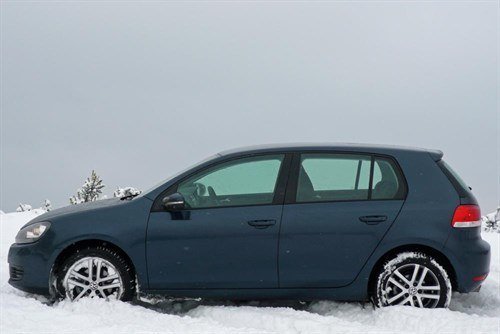 Pistonhead
I have a 2010 Mark Golf VI 1.4 TSI (160PS). Engine fault light came on suddenly, took straight to VW garage to be told need to strip engine down to check why no compression in chamber 2. Possible piston failure/valve failure. The car has been Longlife serviced as recommended only at VW dealers, but is out of warranty. If this needs major rebuild (as a lot of online reports seem to indicate might be needed), what can I expect VW to offer in way of goodwill, or what rights do I have as this would seem to be a design fault. The car has done 42,000 miles and not been thrashed. Surely a car should last longer than this? The engine has been stripped down, and this has revealed a broken piston head and scoring to the bore. The VW dealership garage has told me that the cost of repair will be £5,868.20. The garage has contacted VW customer services and together they have offered a 1/3 of the price each, with the expectation that I should pay the remaining 1/3rd (£2,000). Is this reasonable for what I see as a failure of the design in this engine? Or can I expect better? Do I have rights under the Sale of Goods Act , even though I bought this car 2nd hand privately?
LSS, via email 
In my judgement, that's fair and reasonable because the car is 6 years old and you didn't buy from a dealer. I'd take the offer.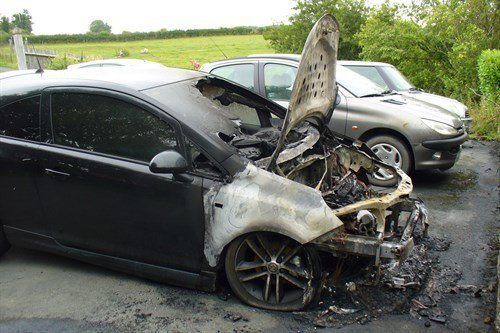 Barbe-clue
My friend's car was damaged when the car next to his in a private residential car park caught fire in the middle of the night and burnt out completely. Apparently, his insurance company has refused to pay out because it was on private land. My friend is elderly, as is the car, but both are fit and well. He just wants his car restored to its former state. The damage is not ruinous, but the paintwork is looking 'the worse for wear'. What should he do? Keep up the good work. I'm a bit worried you are gradually being phased out. Could this be true? If so, I won't be buying the Saturday Telegraph any more - honest! Best wishes for 2016
ME, Shobdon
I would guess that the burned out Corsa was on a trade policy which was 'road risks only'. But the owner of the car is still liable for the damage to your friend's car, which is a compulsory third party risk with any car insurance policy, even a trade one. Whatever, sue the owner of the Corsa in the Small Claims Track of the County Court. If he is actually insured (maybe he isn't) his insurer has to pay up. If he isn't insured, he has to pay up. I'm still contributing to Telegraph Cars, but main column continues here.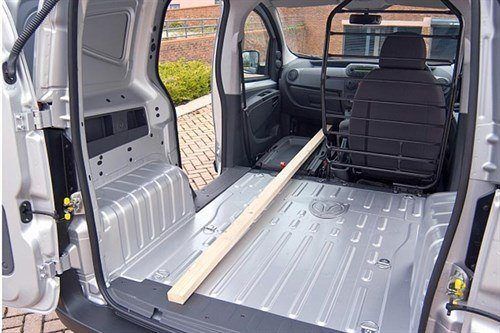 Finding Nemo
I was thinking of buying a Citroen Nemo, but after looking at a lot of reviews with problems like wear on front wheels, gearboxes giving up and fumes inside I am having second thoughts as I want a small reliable van that is easy on fuel. What do you think of this van?
MB, via email
It looks a lot cuter than it is. Rough and van-like compared to the larger Berlingo. A Ford Transit Courier is much better.
Window pain
I know you don't want to turn your excellent website into a forum but have a possible solution to the problem of windows dropping on Golfs. I have a year 2000 Golf estate, which has provided excellent service and is now on 106,000 without significant faults. It had been doing this mystery dropping of the windows a few times a year. The door electrics were checked and OK. Recently the rear washer failed. The fault was found to be the pipe had come undone inside the top of the tailgate. This was glued back onto the elbow joint but it had obviously been leaking for some time as water had been dripping onto a block connector under the pipe. This had caused corrosion in the connector and one of the wires was only attached to the connector by a thin corroded strand. This was cleaned up and soldered back onto the connector spade. Checking the wiring diagram it was the wire that feeds into the 'comfort ECU' (brown with blue trace - I think). Seems to have fixed the window dropping as it hasn't happened since (it will happen tomorrow though).
JM, via email
Excellent tip. Thanks for that. Knew about rear washer leak. Didn't know it could lead to the Windows problem.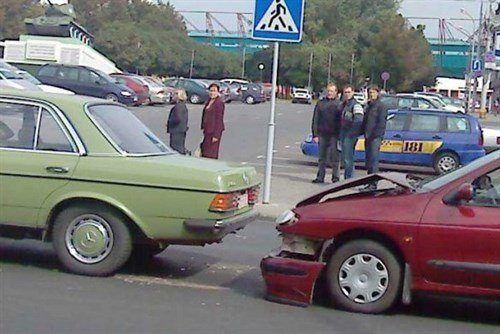 Back trouble
Early in 2015, I was hit from behind whilst temporarily stationary in the outer lane of a dual carriageway, in generally slow moving, commuting traffic. The guilty party was on his mobile phone at the time and admitted liability. My car was still driveable and ultimately repaired (although not entirely to my satisfaction), but I thought things had all concluded and the matter closed. I am now being frequently contacted by firms claiming that a minimum of £1,500 is earmarked for me in light of possible soft tissue damage caused by the seatbelt.  Was I shaken by the incident, inconvenienced and out of pocket?  Absolutely on all three counts, particularly due to a sensor fault that my own garage says was a result of the crash but which the insurers say was entirely coincidental (repaired for £250). Have I suffered physically from the accident? Difficult to say categorically. I continue to have intermittent problems with my lower back, but this was evident prior to the crash and indeed I had received physiotherapy for it. I am not currently receiving treatment. This sounds too good to be true. Has your team had experiences of these claims that monies are set aside and entitled to me? Is it legal? How do I go about getting these calls stopped - the 'advisors' are stating that the only way to stop being called for the next 3 years is to go ahead with processing the claim application, but this doesn't feel right. They claim that there is a loophole, and that my insurance company has sold my details.  As a result of the no fault accident, my premiums are likely to increase, my car is now recorded as having been in an accident, and I am out of pocket - but the calls I am receiving are all pushing for me to progress and I am not comfortable with it all. Any thoughts on the best approach?
BD, via email
Ambulance chasers. Someone sold your details to them. But if you can prove your injury with medical evidence they might be able to claim on your behalf, keeping a chunk for themselves, of course for the service 
Boiling pointers
My daughter's Ford C-Max 1.6 petrol, 1st registered 31/07/12, bought used 2 years ago from and serviced at our local, South Wales, Ford garage for convenience at school holidays. She is a Teacher in Blackpool, Lancs where she lives. On the way to us for Christmas the car warning light came on plus Temp gauge went to red which resulted in a Ford Direct breakdown attending who topped up the coolant reservoir and she drove some 200 miles with no further mishap. Whilst with us she managed to get in to a local independent garage to check for water leaks. The Ford garage was not open. They diagnosed stains on the Water Pump/slow leak. As the independent garage is fully booked over the holidays and the fact that my daughter starts work on 04/01/16 they advised her to check the car in for a Water Pump replacement (Timing belt needs to be removed for the job she was told) at her local Ford Dealer in Blackpool. They advised pressing for Goodwill Contribution from Ford by the dealership as they believe the Pump problem is premature for the age of the car even though out of warranty. Or she could go to a Blackpool independent garage and possibly get the job done more cheaply? What is your view on the required repair please.

MH, Kidwelly
Depends on the mileage. A timing belt, tensioner and waterpump is a routine maintenance replacement at around 4 years old or 60k miles whichever comes first. You can stretch that a bit. I had it routinely done to a little used car at 7 years old and 18k miles and the waterpump had started to leak. You may/may not get something from Ford. I wouldn't drive any distance with a suspect waterpump because of the risk of getting stranded. If she does, take several large containers of water to top it up as soon as the temperature starts to rise. Then, of course, she'll have to wait until it cools for 15 minutes before topping it up.
Comments
Author

Honest John
Latest