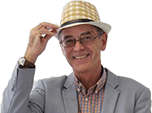 Honest John's Motoring Agony Column 23-1-2016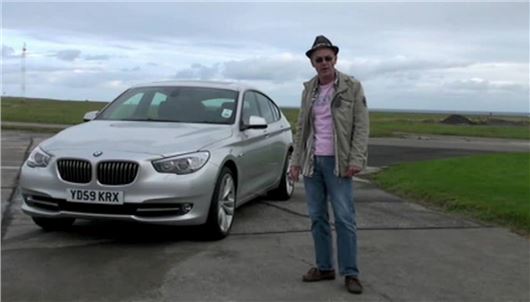 Published 23 January 2016
This week's wheels of misfortune include forgotten pasts, fiats of engineering, unbrakable Benzes, aromatherapy, faultswagons and a veritable iceberg of answers rather than merely the tip. 
As usual, emails to Honest John should be addressed to: letters@honestjohn.co.uk  Please try to keep them as short as possible.
Porsche 'n tears
I bought a used 2009 Porsche 911 via part exchange from a dealer recently. It was advertised as having a full Porsche service history. At the time of the purchase the dealer couldn't locate the service book so he promised to find it and send it by post. It has been 5 weeks and I have chased him via calls, texts and email but he still has not supplied the service history. Yesterday I gave up and called Porsche to request a duplicated service book. They confirmed the car has only been serviced twice by a Porsche main dealer in 2013 and 2015, so the first service due in 2011 was either not carried out at all or not by Porsche. Is there anything I can do now?
ML, via email
Yes, back the car on the dealer for a full refund because it is not the car that was advertised and has been fraudulently represented as having a full service history (which is probably why this dealer rather than a Porsche dealer had it anyway). Law here: /faq/consumer-rights/ If something major were to go wrong with a 997 it could cost you £15k, so you don't take chances with one. However, you could offer him the alternative of having the car fully checked and serviced by a Porsche dealer and supplied with a 2 year Porsche warranty, which would be a fair compromise.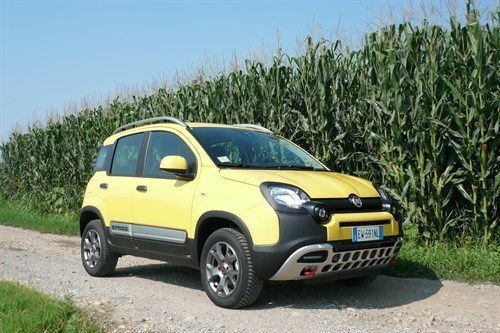 Pandara's box
Even though I wrote I'd avoid it, I've taken a look at the FIAT Panda 4x4. However, I seem limited to 0.9 turbo TwinAir or 1.3 diesel. Would the 0.9 TwinAir be up to the job? Or would it be better to just stick with the 1.3 diesel?
MK, via email

The TwinAir with a 6-speed box is actually much better in the Panda 4x4 and Panda Cross than the 1.3 Multijet with a 5-speed box: /road-tests/fiat/fiat-panda-cross-2014-road-test// It's a really characterful little car, especially with the antique leather-look trim.
Senso-chronic
I have 2003 Mercedes E220 Avantguard diesel 144,500 miles. I had brake failure on Thursday that nearly killed my wife and myself too, but luckily we were doing only 20mph so we managed to stop. Alert signs came on the dashboard to stop the car and visit a workshop so we called AA patrol and he diagnosed 8 faults that he could not rectify. He took us to Merland, Nuneaton, which is where the car now is. Please help us in any way.
VT, via email
This is fairly standard with the Sensotronic brake system fitted to your 12-year old car that has a limited life. More in the Mercedes W211 entry in /carbycar.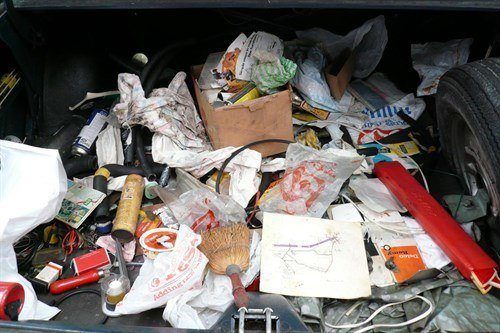 Smelly boots
I bought new 2015 Mercedes E220 about six months ago. Everything was fine until about three days ago when I noticed a smell from the boot of the car. It is unpleasant. I tried to spray with air fresheners without any change. It had proper car was inside and outside only three days ago. I am a bit worried. Is this smell coming from the car. Should I go back to cleaner or the dealer. Should I wait for few days? Should I use any special air freshener?
BJ, via email
If you ever carried milk in the trunk of the car, that's what it is. Kill the bacteria with bicarbonate of soda. Absorb the smell with a bowl of vinegar left in the trunk overnight. Alternatively, if it smells like urine, then the AdBlue container or filler pipe has split.
Dampened enthusiasm 
I reported a problem on my 2014 X3 suspension causing a vibration through the driving position and received a reply that BMW is having a lot of trouble with variable dampers. I suspect this is the problem with my car, but I am finding BMW are very reluctant to admit there is any fault on it now, although they agreed there was initially and claim they have fixed it. Unless the X3 is designed to become a pig to drive after 6k miles, they have not. Any further information on why this may be the case would be welcomed. Is it expensive to fix, difficult to diagnose etc? Also, any advice on alternative specialists for diagnosis would be useful as BMW appears to have washed its hands of it, after returning the vehicle to me with a bulge on one tyre (now replaced), and one wheel rebalanced totally incorrectly (now remedied) insisting, after road testing, that the ride quality was as expected for the car specification.
FG, via email
The car is under warranty and has been defective for 6,000 miles, so, if BMW won't admit it, you could sue the supplying dealer either for a cure or to fund the cost of a cure at an independent suspension specialist you can find on Google. Law here: /faq/consumer-rights/ Everything I have is in the F25 X3 entry in /carbycar/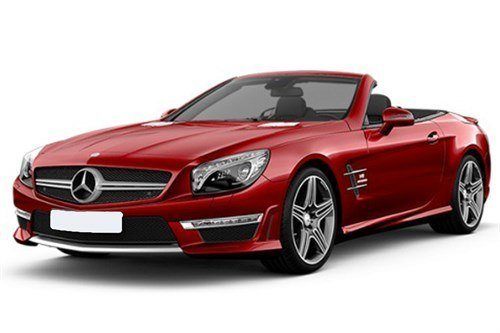 Bouquet of barbed ire
I wrote to you before about my Hyacinth red Mercedes-Benz 500SL, which suffered paint damage, allegedly from 'fallout'. It has now been clayed and re-lacquered and will be returned today in a covered van. It is now 5 months old and, with the paint problems, I have only had three weeks driving out of the car. I have actually driven their SLK courtesy car for over three weeks. This car that came with only 80 miles on the clock now has as many miles on it as my 500SL. The fallout that they say came from round here has not appeared on this courtesy car even though used and kept exactly the same way. Therefore, am I in order to expect a written guarantee that the marks, of which there were many, will not now reappear?

PH, via email
Do it the other way round. Write a letter to the dealer principal of the dealership concerned thanking him for rectifying the issue and stating your expectation that the same thing will not reoccur within 3 years. Send it by Post Office Special Delivery, keep a copy and staple the certificate of posting to the copy so it becomes a matter of record in case you need it in the future.
Not what it seems
I drive a Mitsubishi Mirage CVT; a great little car, but I find the driving seat uncomfortably low, my back is creaking each time I get in and out, also the very high boot lip is awkward with heavy items. Good points; zero road tax, very low fuel consumption, good town handling, front and rear collision warning helpful when parking. Bad points: very small dashboard readings (plenty of info but only available via a tiny button which has to be reached through the steering wheel, thus not available when driving). Also I find it very hard work coping with Motorway traffic on a long journey from Perthshire to Lincolnshire. I recently had a lift in a Renault Scenic and was very impressed with the front seating (level with my bum so entry/exit easy, lots of room inside, comfortable ride and good, easy to read dashboard info. Unfortunately the latest automatic model is £21k +, a bit too rich for my purse. Can you suggest any model around £15/16k (must be automatic) that would suit my requirements.
TM, Aberfeldy, Perthshire
Your best bet is probably the new Honda Jazz 1.3iVTEC CVT. Not exactly a ball of fire but extremely reliable and brilliantly practical and versatile with the best-packaged interior of any small car. Driving using the paddles I had 58mpg out of one, so good on fuel too.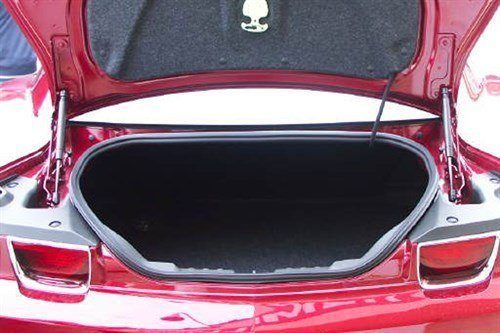 Trunk hated
During last year's Boston–Route 66-California road trip we were very pleased with our rental from Hertz: a 2014 Ford Mustang convertible. So much so that we asked for, and were guaranteed a similar vehicle this year. Unfortunately, when we arrived to collect the car in Miami, a Ford was not available and we were asked to try the Chevrolet Camaro convertible. After collecting our luggage it became apparent that our suitcases would not fit in the trunk, and as we were to spend a week in New Orleans and were uneasy about leaving them on the back seats, we had no option but to reject the vehicle. Luckily, Hertz was able to provide us with a 2015 Mustang convertible that evening and we were very pleased with it. Boot space is even greater than last year's model and the roof operation is quicker. While the Camaro is undeniably a very nice car, we found the boot miniscule for such a big car. Also the roof operation is very slow and we found the tonneau cover incredibly fiddly. To sum up, if your readers want a convertible with good amount of luggage space and all round ease of use, I'd go for the Mustang.
KR, Bath, Somerset
Useful, practical advice. Many thanks. I thought the Camaro was a bigger car than the Mustang, but it turns out that it has an infamously small trunk. (Don't ever expect to go touring an a Jaguar F-Type roadster. No trunk space at all.)
Roger's Touranasaurus
My uncle has been in touch with you, but unfortunately he gave the wrong model of the car. I'm looking at purchasing a 2012 VW Touran 1.6 Diesel. Is this car ok regarding the recent VW emissions scandal and is it likely to be recalled if it hasn't up until now?

AK, via email
A 2012 Touran will still have the EA189 1.6TDI engine and that will be recalled for slightly more than just a software update during 2016. These engines are notorious for EGR problems. Recall details here:/news/volkswagen-emissions-scandal/volkswagen-announces-ea189-dieselgate-fix/
Getting her Nickasil in a twist
I had a case heard by the IDRS and could not believe they took the side of the garage, now if I want to challenge the decision I have to cough up for it to go to the high court. My story is, I took my 1998 Jaguar XJ8 3.2 to a repair shop, told mechanic I want a compression test done to check for problems with the Nickasil bore liners. If the engine was viable I would give him other work on the car. He led me to believe the test had been done and the engine was ok, then hit me with a £1,000 bill for my car back the way I gave it to him. He decided to make the compression test after doing the other work first. Is IDRS in any way connected to Motor Codes, as they recommended them, but also said the mechanic was correct. I am a bit baffled.
LH, via email
In that case, because you agreed to the independent arbitration, which binds both parties to its decision unless this is changed by the High Court, you have no choice other than to go to the High Court, which would cost far too much money. So nothing you can sensibly do.
The customers always write
I am concerned at what seems to be the lack of responsibility by VW to give the customer an honest answer to a big problem with the DSG 7-speed transmission gearboxes. It appears to me that from what I have read on the Internet, Facebook, etc., I am not the only person who has had to have a brand new gearbox fitted to my car as well as a Mechatronics software update and the recall oil change. After all, the car is only four years old. The dealer rep informed me he had seen younger cars having a new gearbox fitted, so what kind of message is that sending to the public? If there is any chance you can get answers from them for the loyal VW customer I would be very grateful as I don't appear to have to date.

KA, via email
In the Winterkorn years it was never possible to get a straight answer from Volkswagen. Not in my experience anyway, because the UK PRs were employed by the Germans to obfuscate problems like this. For example, when the Worldwide dry clutch 7-speed DSG problem was breaking about 3 years ago, the editors of all major UK car magazines and websites were called in for an evening briefing at Danesfield House, Marlow where it was emphatically denied that there was any problem at all with 7-speed dry clutch DSGs in UK cars. I was there. On a previous occasion, when the ATE Teves Mk 60 ABS/ESP units were failing on VWs just out of warranty, VW dealers were charging customers up to £1,900 to replace the modules as a profit stream. I found a £400 fix by ECU testing, but VW's UK PRs urged me not to broadcast this. I refused their request and promoted the fix. Very much later, VW UK adopted the same fix. Happily for everyone, including its UK PRs, VAG is now in the hands of a new regime that is desperate to win back the trust of customers.
Radar loathe
In recent months much has been written in praise of front collision warning and autonomous braking systems, but little has been said about the dangers of such systems giving "false positives". In May I bought a new Skoda Fabia, which is equipped with so-called "Front Assist". A few weeks later it gave a false warning of an imminent collision when driving on a single-track road with no vehicles, cyclists, pedestrians or animals in sight. The visual warning was large and bright white and the audible warning was very loud (much louder than the parking sensors). This probably distracted me and took my eyes off the road for 2-3 seconds, but because of the situation it was of no consequence. A few weeks later, when driving on a busy motorway (traffic in all 3 lanes travelling at speeds varying between about 40 and 55 mph) and keeping to the IAM's 2-second rule, the system again gave a warning of a frontal collision. Again, this was a serious distraction that took my attention away from the road, probably for well over a second. At the same time the traffic slowed and because of the distraction I was unable to avoid a collision with the car in front. Luckily, there were no injuries and the people in the car I hit were able to continue their journey but my car was written off. Subsequently I have spoken with the driver of a new Golf that initiated a full emergency stop while on a roundabout. He was in the right-hand lane and there was another car a little ahead of him in the left-hand lane. Luckily the Golf was not being followed. A following car might have been able to stop in time. I have also read on the Internet of several cases of such systems on VWs and Skodas reacting to traffic in adjacent lanes when overtaking or being overtaken.  This is what I believe happened to me. I wonder if you or any of your colleagues have come across such problems? I have reported this to the DVSA as a serious safety defect.
JD, Whitchurch, Hants 
Oh yes. In a Volvo S60 the whole dash lights up bright red with the fright light, especially on LH corners when it picks up an oncoming car which it thinks is in its path but which, of course, isn't. I switched the system off. My current Honda HRV is also a bit alarmist, but doesn't seem to have an emergency braking system, so I leave the warning on. I have actually filmed myself stepping out in front of cars with city brake and I'm still here so can confirm that they do work to save pedestrians. (/carbycar/ford/focus-2011/?section=road-test) On the other hand I have had a few complaints of the VAG radar system, especially when the front sensor gets very wet.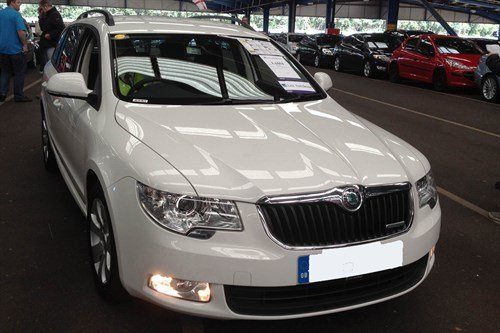 Stretching, a point 
The timing chain on my 2012 Skoda Superb Elegance has stretched, six months after the warranty has expired. No engine warning light came on, and the only indication of a problem was a loss in some power.   The garage have quoted me nearly £800 to repair it, and there is no guarantee that the engine has not been damaged - in fact, it is likely that it has but this will not be clear until the chain has been fixed. I am therefore faced with the possibility of paying for the repair, and ending up with an unusable car. This seems to me to be unreasonable, as I have not done a high mileage (approximately 36,000) and had the car fully serviced since I bought it at six months old. I have contacted Skoda and am awaiting their response. (Their initial comment was that it is out of warranty!)  Is this a common fault?  Have I just been unlucky? I bought a Skoda as I am a very tall, female pensioner who drives on my own a lot and needs something comfortable and reliable. The options seem to be to: take the risk and have it fixed (although the garage, who are sympathetic to my plight, are advising against this); trade it in as it stands, thus taking a big hit. I actually liked the car very much, and if this is a rare problem I would consider buying another one.    !
VG, via email
There has been a spate of reports of failure of timing chains on VAG cars fitted with the 1.8 and 2.0 litre CDAA engines and with the 1.4 and 1.2TSIs over the last few days. Action was taken against Audi over this in the USA with the result that Audi is fixing CDAA engines both in the USA and now in the UK too and all VAG divisions are replacing chains in the 1.2TSIs. Since yours is low mileage, has been correctly serviced by Skoda dealers and the problem is due to a known manufacturing fault so I think you have a strong case.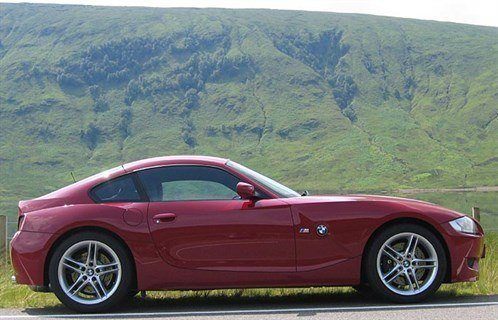 Coupe de grace
A belated thank you for your helpful reply. I took your advice and looked beyond the three cars on my original list, and last week purchased a 2008 BMW Z4 coupe with only 49000 miles on the clock. A much better looking car than any of those on my original list and under budget as well. Perhaps in a few years time, an appreciating asset as well!
PK, via email
The fastback Z4 coupe is such a great looking car it is already becoming a classic. Only downside is the electric power steering, unless it's an M Coupe, which has hydraulic power steering. If I had one I'd search around for someone to make the steering better, then you'll have a more satisfying car to drive as well as a stunning, appreciating classic.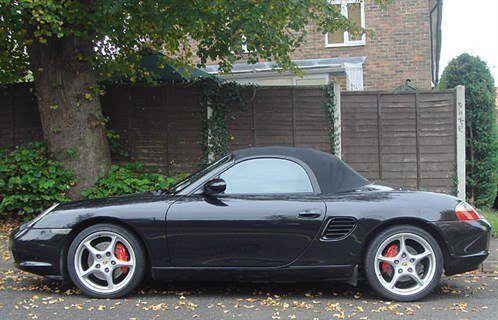 Mint and Boxed 
My immaculate 1997 Porsche Boxter (owned from new) suffered a chipped windscreen in the summer and this developed into a 30cm crack on the passenger side. It seemed to have no obvious effect, but according to my (independent) Porsche specialist mechanic is a MoT failure. His windscreen service could do it for about £280, but he advised contacting my insurance, as they often have a preferred specialist. As it turned out, Aviva's helpline put me directly through to Autoglass, who undertook to repair it at the kerbside at my address in NW London. Duly turning up a few days later, the mechanic said he could not replace it as he had not been given the special trim, and rebooked it for today (six days later). He also noted that the lower corners of the windscreen were 'delaminating' with opaque spots about 3cm x 3cm. He made no further comment about this. Today, a different screen fitter informed me that although he can remove the screen, the likelihood is that these delaminated spots suggest there is rust underneath, in which case, he could not replace the screen, and the car would likely have to be towed to a body shop where the suspected rust would be repaired, prior to fitting. Alternatively, he recommended that I take the car to a bodyshop, get Autoglass to remove the screen first, then repair the supposed rust, after which he would fit the screen. In passing he said his colleague should never have suggested he could replace the screen and in any case it did not need any special trim, as in early Boxters it is soft rubber, which he had already removed whilst I made some calls, then replaced. My own mechanic suggested there was unlikely to be rust in a Boxter and, secondly, I should give his windscreen guy a call. This man said there was highly likely to be rust in a Boxter, that he could replace the screen tomorrow (Thursday) but that I should complain to Aviva about Autoglass, and claim his costs from them. So as I like the sound of this guy, is this worth doing? Secondly, my wife is in fits of anxiety as she saw a program that suggested that any call to car insurance, however trivial will simply load one's next premium.  Is this true for windscreens?
MP, London NW6
It is quite likely that rust will be found in the screen frame because water collects there. Edd China found it in the screen frame of a 911 he fixed up on 'Wheeler Dealers'. The cars are electro galvanized, but that's not the same as hot dip galvanizing and it has its limits. I'm never keen on Autoglass, but don't blame the first guy for getting the trim wrong. Everyone can't know everything. And thank the 2nd Autoglass guy for spotting the potential problem before the car ended up vulnerable sitting on the street with no screen. The claim will go on your record, but, depending in the underwriter, screen claims do not usually result in a load on the premium. 
German Enginerring
I, like you, subscribe to 10k mile or 1 year oil changes. My work took me to Germany, where I met a group of MA / PhD Automobile Engineer students who, when I questioned the extended drain interval of my car. All agreed it would be fine up to every 2 years or 25,000km, and to follow what the computer says. I relayed this to the head of the University department and he also agreed with his students and emailed me this: "A 2010 Honda Accord 4-cylinder engine, after 105,000 miles with 15,000-mile oil change intervals using Mobil 1 fully synthetic oil, most engine parts were still within new engine tolerances; A Chevrolet Camaro SS, Mobil 1 synthetic oil in the Camaro's V-8 running at 25,000 mile oil change intervals—two to three times longer than recommended by Chevrolet—and found there was excellent engine cleanliness and no noticeable engine wear." I'll stick to the 10k mile annual oil changes for peace of mind, but it is food for thought
KR, via email
The 1,000,000-mile BMW E30 325i that I lapped at 100mph for a Telegraph feature 20 years ago had its Mobil 1 changed every 7,000 miles. Don't ever believe academics, particularly German ones. (VAG now has a massive problem because of this advice in its 1.2, 1.4, 1.8 and 2.0 litre chain cam petrol engines.) Only ever believe real, salt of the earth mechanics and the best of them will tell you to change the oil every 5,000 miles.
Losing his cool
Faced with coolant loss from my Toyota Verso D4D some years ago, you advised me to contact Toyota UK immediately, the outcome being a new engine fitted FOC. Alas, another 75,000 miles down the road, and I'm experiencing the same problem again. No sniffer test yet but, with no obvious leaks, I'm guessing the worst. I don't imagine Toyota will feel quite so magnanimous this time, the car now with 160k on the clock, and so am resigned to buying something else. The inevitable question: what? I've a budget of @ £12k. Driving long distances totalling 22000 miles p.a., reliability is a must, but equally important is comfort for my 6' 2" 17 stone frame. However, I am tempted by the Renault Captur's crossover pretensions, improved marque reputation, and easy finance. Your opinions, as ever, much appreciated.  
AB, via email
The Captur is nice for young families (removable, washable seat covers, for example). It looks cheerful in the right colours, and you're right. Renault don't seem to suffer many problems any more. Better than VWs or Fords. But the new Suzuki Vitara is probably a better buy, particularly the new 1.4T Boosterjet. A Honda HR-V 1.6iDTEC is probably worth a look (I've averaged 59 mpg over 4,000 miles). But it's a bit expensive.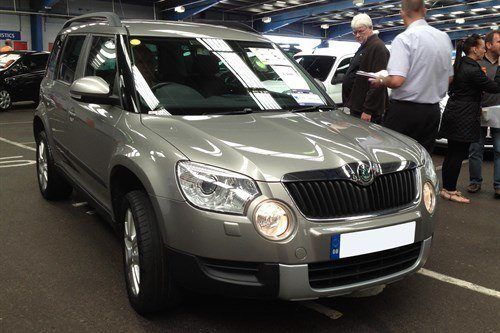 Chain reaction
I took my five year old 1.2 Skoda Yeti to Skoda Wolverhampton on 9 November 2015 because the car, although petrol, sounded like an old diesel black cab on start-up. The noise was intermittent so I had made a recording on my iPhone. Very early on I had a sense that the Wolverhampton garage were trying to 'manage' me. When I played the recording I was asked what oil had been used and how many miles I do daily. I asked how oil or mileage could cause such a noise and was told that if I had used the wrong oil the noise could be due to the chain. I was persuaded to leave the car with them so a technician could drive it home that night to see if they could reproduce the rattling. They couldn't. When I picked my car up on the 10 November I was told that they still didn't know what the noise was but if I wanted they would keep the car to do some investigations and a diagnostic, at a cost of course. They also, without any prompting, informed me that they haven't changed ANY chains in the last year, it's very rare. I decided to think about their offer of further exploration because once again I felt manipulated. I left the garage with nothing except a new dent and scratch that the garage refused to take responsibility for. I contacted Skoda UK and they advised that I visit Skoda Stourbridge (9 miles away from my home) for a second opinion. I took my Yeti there on 3 December. I played the recording to the technician and he immediately said it was my chain. The junior service operative asked me what was the size of the engine and gave a rye smile when I replied 1.2 but then wouldn't explain what that knowing look was about. I asked why a five-year old Yeti with 46,000 on the clock would have to have its chain changed. No reply. I asked again. We don't know until we start the work. I was advised to leave the car to have the chain replaced and told that it would take two days and cost approximately cost £680. Today is 9th December and my Yeti is still with the Skoda garage in Stourbridge. The new chain has not been fitted but yesterday I was told that they had found an oil leak and were putting that right. Strangely, I wouldn't have to pay for the leak work or the parts. I feel very uneasy about the treatment I have received at both garages. I have never had the oil light come on nor seen any oil under the car. Of great concern to me is that I really don't understand why a five year old Yeti with 46000 miles on its clock. I have had the car serviced regularly, admittedly not at a Skoda dealership, but the car was out of warranty when I bought it and I didn't see the point of paying over the top for servicing. I can supply a service record that shows the car had the correct oil applied and Skoda filter on servicing at Hi Q in Wolverhampton. Is there an issue with Skoda chains that the garages don't want to admit to? This is my suspicion. I wonder if you have any knowledge about known faults with the chain in the Skoda Yeti. Can you advise me how to proceed? (Oh yes, I was told that the previous owner had to have the turbo changed in it's first year).
JB, via email
Massive issue over timing chains on VAG 1.2, 1.4, 1.8 and 2.0 litre engines, which is why VAG switched to belt cam for the 1.2 and 1.4 from late 2012. Anyone who is supposed to know and denies a problem is lying through their teeth. I'll add yours to the numerous others in/carbycar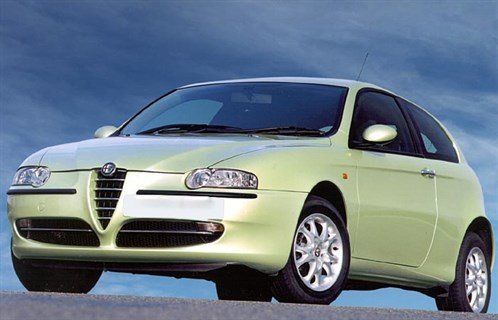 Write-offs and wrongs
On Wednesday 2 December 2015, driving home at 1.00pm on the Bristol Road out of Sherborne, an 18 year-old boy pulled straight out from a small, single-track side road, hitting the front wing of my beloved 2004 Alfa Romeo 147 Twin Spark. His car went straight across the road and, had there been anything coming from the other direction, would have been mincemeat. He got out declaring it to be all his fault, which undoubtedly it was, saying that his brakes failed. It's more likely that he didn't see me and panicked. He hadn't even turned the steering wheel, the front wheels being straight forward, and one of his 'friends' in the car had to reverse it off the road for him, giving me the feeling that he had only recently passed his test. The insurers are now saying that they are going to 'write-off' my car due to its age, but I don't want this to happen. In 52 years of driving this is the first time something like this has happened and I don't feel inclined to let a 'kid' ruin my life by taking away my car. I live way out in the sticks, making a car a necessity and this car was my pride and joy. I lost my husband 6 months ago and now feel very bereft having nobody to help me through this. I'm still paying for his funeral and have no spare money to put towards a decent replacement of the same model of car. Please can you help? What should I do?
JE, Sherborne
You can demand that the car is not written off. It is your property and no one has the right to deprive you of it. If they write it off despite your written demand to the contrary you can sue them to provide a direct replacement. However, you cannot compel the other party's insurer to repair your car. County Courts have repeatedly ruled that all you are entitled to is 'market value' of the car. You may be able to negotiate a contribution towards a repair that you yourself arrange, but you are not entitled to the full cost of it. If you accept that the car is to be written off, then you are entitled to receive its 'market value' and if you dispute that then you have to prove with documentary evidence (advertisements, etc.) that the market value of your car is greater than the original settlement offered. The system is extremely unfair and had not been improved because no one in your situation has been able to finance taking a case to Appeal to the High Court to (hopefully) get a fairer ruling. This can cost £250,000.
Miles and bitter
I am looking to buy a 1990s Mercedes SL and as always when buying a car I run an HPI Check. Without going into detail the check revealed anomalies. One point of data that is anomalous is the mileage. There are three entries for 37,000, 50,000 and 62,000. I then added the current reading, which is 60,354. Clearly a problem was signalled so I rang HPI to ask where they sourced their data, and they asserted that it came from lots of sources, including the DVLA. I pressed further and asked why my 'check entry' of 60,354 now appears to form a verifiable data point on the HPI database and can I assume that the other readings of 37,000, 50,000, 62,000 where captured in the same way? They confirmed that the data source of 'NMR' [national mileage register] captured this data from other HPI checks. In my view this data, collected from other would-be purchasers, is seriously flawed and open to abuse as anyone, with any kind of agenda, can spoil future HPI Checks on a particular vehicle and, of course, the information is just simply incorrect. There must be many people like me who have used the HPI Check as the gold standard and purchased a car believing all is fine. Clearly this is not the case. Apologies, if I am picking up on something everyone is aware of but me. HPI has declined to provide any further comment to me on the matter. I think they suspect I am an investigative journalist.
PM, via email
Part of it comes from mileages recorded at MoTs, which can be wrongly recorded, and part from National Mileage Register 'due diligence' checks where they mail enquiries to previous recorded keepers. Better to go by the mileages on service bills. A sheaf of service and repair bills is always better than a 'mileage check', particularly if they record mileages where the car has had tyres, battery, various repairs as well as services.
Comments
Author

Honest John
Latest