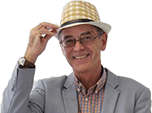 Honest John's Motoring Agony Column 19-12-2015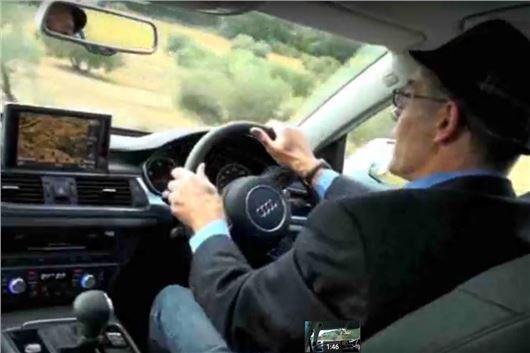 Published 19 December 2015
This week's carrespondance covers terminal destinations, emissions impassible, chain reactions, the wheel high club and far more than could ever be contained in the pages of a newspaper.
Apologies for the delayed appearance of today's column. I've been travelling.
As usual, emails to Honest John should be addressed to: letters@honestjohn.co.uk  Please try to keep them as short as possible.
Foreign currentcy
We are going abroad for two months February and March 2016 and don't wish the batteries to run flat on our Volvo XC60 and Fiesta (both 2014 models) over the winter period. Please could you suggest a way of keeping the batteries charged as I don't wish the car electronics to be affected if I allowed to the batteries to go flat on our return.
CS, via email
Don't blame you. Assuming the cars are garaged, connect them to the mains via 'battery conditioning float chargers' that maintain the batteries at a constant 13.5 volts. Halfords sells them.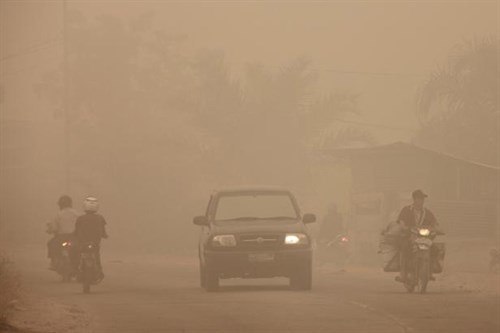 Devil's brew
Diesels are detrimental to our health, which is my main concern, and as diesel emissions vastly exceed permitted levels, despite Euro 6, on actual road use, it is your duty to tell the public not to buy a diesel car and to cancel their orders. You are not doing so because IMO you are more concerned in supporting the manufacturers who have today, I read in the Times, lobbied successfully the foul corrupt EU to reduce requirements for emission levels. Incredibly you are still in your own words recommending buying a killer diesel car if the costs stack up for the buyer. Manufacturers must be in a panic as they have spent millions developing the latest diesel engines with their still unacceptable emissions. 
GB, via email
We need to get this into proportion. The forest fires in Kalimantan and Sumatra that covered a lot of South East Asia in haze for 6 weeks, actually put more muck into the atmosphere than the entire United States of America over the course of a year. And, while diesel cars are not essential to the survival of mankind, diesel generators, diesel tractors, diesel railway locomotives, diesel ships and diesel trucks most certainly are. (GB then bought another diesel -car.)
German engine-newity
I purchased Audi Approved 2010 A3 2.0FSI with 47k miles from my local Audi dealer in August. The car broke down in France on holiday and had to be to the local Audi dealer who diagnosed failure of the timing chain and fitted a new engine under warranty. Should I keep the car, or try to return or exchange it with Audi? And how much does the engine change affect value?
DJ, Rayleigh
The engine has been replaced so that's a good thing, not a bad thing. It means you have a new engine instead of an old one and increases the value of the car because anyone aware of this fundamental fault would rather have one with a new engine. This engine has now been redesigned as the EA288 to eliminate its 3 main problem areas, though, unfortunately, another has occurred with the camshaft lobes and it is being recalled in the USA.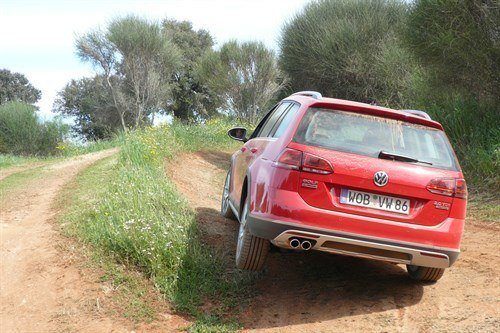 The main Alltraction
I keep seeing pictures of the Golf Alltrack: the latest in Thursday's Telegraph Business section. Is it coming to the UK? If so, when and what is known about it? By the way, what has happened to "Your Questions Answered"? It's all about car valuations for readers and will a 16-inch tyre fit a 20-inch wheel. Much more interesting when you were the only expert.
RD, via email
I liked the Golf Alltrack a lot: /road-tests/volkswagen/volkswagen-golf-alltrack-2015// Er, no, a 16" tyre will not fit a 20" wheel, nor can you get a quart into a pint pot. The paper is trying to drive readers to its own 'Cars' website. A bigger selection of Q&As than ever before now appears weekly at honestjohn.co.uk 
Deceased diesel
My 2009 Ford Focus 1.6 diesel has died on me today. Travelling on the M3 at 70mph it just lost power. I pulled onto the hard shoulder with lots of white smoke coming from the exhaust pipe. The AA man said it was the turbo and could be terminal. I had the car towed to my usual garage and they all shook their heads and said probably very bad news. They claim that the carbon from the turbo has broken down and gone into the engine, which now means a new engine? This would cost about £5,000 for a new engine or £3,000 for a second-hand engine. As the car is only worth approx. £3,300, this seems ridiculous. Does it all sound plausible?
BB, Wimborne, Dorset
These turbos fail because the oil pipe from the engine to the turbo bearing and the oil return pipe from the turbo bearing back to the engine get choked with carbon, cutting off the oil supply to the turbo. This happens because drivers switch off their engines when the turbo is still red hot, leaving the oil to carbonise rather than continue to be pumped through the turbo while it loses the worst of the heat. If the turbo has broken up, it could be that bits have been ingested, but this is not necessarily the case. Best investigated by a member of http://www.fer.co.uk to make sure you don't get ripped off with a dodgy 2nd hand engine. There are more crooks in the 2nd hand engine business than there are in prison.
Road island red
I travel up and down the M6 every week through the road works between Junction 13 and Junction 10 to the Toll Road where a Managed Motorway system is being developed. I thought originally it was supposed to be completed in Spring 2015 but now the notices says Autumn, but we are now in Winter. I have written to the Highways Agency to enquire when the system will be complete and the 50mph restriction lifted. They have not replied to my enquiry. I wonder if you have any details or any indication when the annoying speed restrictions will be lifted (more particularly as little work seems to be being done) and the system put in full operation.
JK, via email
Sorry, can't help you there. I know they are opening stretches where they can because about 6 weeks ago they re-opened the M1 between the M18 and Markham Vale. Even though a stretch looks finished they can't open it until all the cameras are in service and tested. I share your annoyance when there's no work going on, though. We're supposed to drive at 50 even on Sundays to protect the workforce when not a single shovel is lifted. That limit could sensibly be raised to 60.
The Only Way Is Essex
Yesterday, I drove into a car park to discover a woman driving a new 4x4 Audi the wrong way. I refused to move and she stuck her head out of the window and screamed' "Ge' outta the f****n' way d***head!" I just sat there and eventually she got the message and reversed. I parked and she then went and parked diagonally across two bays, got out and walked off without buying a ticket. 30 minutes later, when I returned, there was a parking warden arguing with her. The warden had given her a ticket. The harridan screamed, "My f****n' byebye is ill and I 'ad ter go to the f****n' chemist!" I didn't hear the warden's reply, but the harridan shoved her in the chest so I walked over and said that I had witnessed the assault and that if she did it again, I would perform a citizen's arrest. The warden then phoned the police and within minutes, a WPC arrived on the scene (the nick is about half a mile away). I had positioned my car so the harridan couldn't leave. The WPC also parked her car so that the harridan couldn't leave by driving the wrong way and then took my details while the harridan screamed that I was "...a f****n' lyin' c**t." Then another police car arrived and two PCs got out and arrested her. By this time she was completely hysterical and tried shoving one of the PCs. She has now been charged with:
Driving without a licence
Driving while uninsured
Assault (x 3 – parking warden, WPC and PC whom she head-butted in the nick – this latter is ABH)
Threatening behaviour
Leaving an infant unattended in a vehicle (I didn't see the child – blacked out windows)
Possession of a controlled substance
Illegal parking
Failure to pay for parking.  (The fee for 30 minutes is 65p.)
Quite likely a WAG – dyed blonde, Essex suntan, sunglasses on top of head. The police asked me if I had felt threatened when she called me a d***head. I said I did not. I think they were hoping to add this to the charge sheet. When I left the nick, a copper walked over to me as I got into my Citroen C6 and asked me what it was; said he had never seen one before; and then quizzed me about its technical specification. Made my day.
JM, via email
Unfortunately, if she isn't a lotto winner or a WAG, and if her bloke has diplomatic immunity, she's home free. Otherwise she could be up for a different kind of bars from the ones she's used to.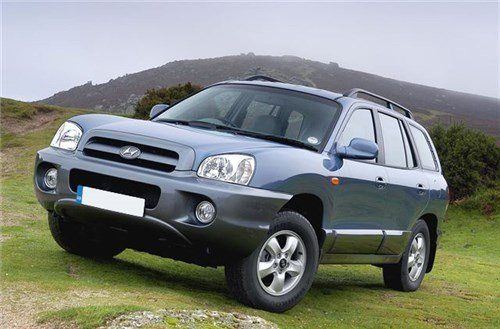 7-11
I have held a licence since 1965 and therefore have driven quite a few cars. I have also hired 76 cars in the USA. In all these years I have never had problems with a windscreen wiper except when the blades age. Suddenly, at 50,000 miles, my 2004 Hyundai Santa Fe has needed the wiper motor replaced at a shocking price of £250.50, plus VAT. That was last week and now the dash clock has also decided not to display. Have I started on a slippery slope of minor but expensive problems on a car that up until now had been very reliable? Obviously, I can live without the clock but the useless date display in the roof still is working. This is in marked contrast to my previous 1998 Toyota Picnic that my daughter now drives with 100,000 more miles on the clock.
RF, Tunbridge Wells
11 years with only minor problems is good these days. Cars are no longer built to last more than 7 years, and suppliers and car makers have no liability for them beyond 6 years unless they extend the warranties or are ordered to recall the cars over some sort of safety concern. Manufacturers are not even compelled to supply parts for cars beyond 10 years old and you will find it increasingly difficult to get parts for an 11-year old Hyundai that would have been scrapped in Korea years ago.
What kind of fuel am I?
You have probably been inundated with questions regarding the VW scandal. My question relates to my BMW 5 Series Touring diesel.  BMW's stance seems to be that they cannot and should not be judged in the same manner. There are two issues: Firstly, my trust in diesel cars generally has been undermined, not just due to the scandal, but also the emissions, and more specifically I am less than convinced that BMW (and indeed other car makers) have not been fixing their cars. I really do enjoy my 5 Series, but my question is should I dispose of it now (at 2 years old and 23,000 miles) before the uncertainty regarding diesels affects their resale value, and buy a similar petrol engined vehicle? 

RM, via email
Diesel cars now have to be increasingly complex to meet ever tighter emissions regulations and the extra filters added to them such as EGRs and DPFs are expensive, but ultimately disposable parts. To meet EU6, all current diesel 5 Series require SCR and AdBlue. Currently, equivalent petrol engined cars are £1,500 - £2,000 cheaper and it takes a lot of miles at 20% better fuel efficiency for diesel cars to recover that. In other words, for your mileage, yes, switch to petrol.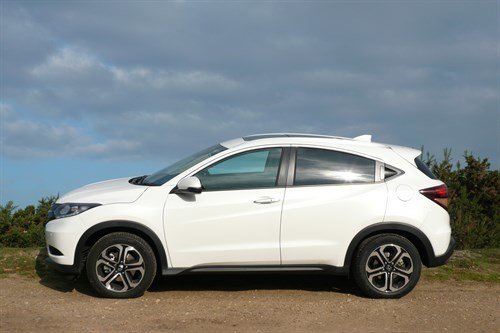 High Rider
I e-mailed you some 3 weeks ago about Honda HR-Vs and you invited me to say how I was getting on after a couple of weeks with my new car. Wanting something smaller and more economic than CR-Vs the HR-V seemed to fill the bill, one reservation about it being under powered with a 1.6TDI was quickly dispelled by the salesman as we went up the road like a rocket. But also what sold it to me was that cruising at 70mph at 2,000 rev. returning 56mpg it was very relaxed motoring. Keyless access. I still reach for the key fob when approaching the vehicle. Press button starter works well. Electric brake engages easily and just pulls off when you pull away, when you set it to brake hold. At traffic lights, it's a bit unnerving when the engine cuts out but one soon gets used to it, or the system can be turned off. So how clever is all of that? No real downside, I must read the instruction book again, because there is a lot of it. As a retired electro mechanical engineer there would seem a lot to go wrong?  Then again it is a Honda. Seating is very comfortable, opening glass roof on a frosty winters morning, lovely. Cockpit layout really quite sporty that wraps around you, and the seating relatively high, so you do not get the impression of peering out over the dashboard or window sills. In a word I love it, suppose I must let my wife have a drive soon.
DW, via email
First report 'my' long-term 'High Riding Recreational Vehicle' here: /our-cars/honda-hr-v/ I'm now up to about 2,000 miles. Still getting a true, calculated 60mpg, though saw 70mpg on the dash before a crash blocked the A1. I'm a bit disappointed in the traffic avoidance of the satnav, because the information it's based on is several hours old. And my iPhone 4S won't upload its directory (standard, longstanding Honda fault dating back to the 2006 CR-V), so I can take calls but can't make them. Top Tip: Handling and roadholding are vastly improved by deflating the tyres to 30-31 all round (cold pressures). A switch to Michelin Cross Climate all weather tyres reduced the road noise and has not affected the economy.
DSG wagen?
I am considering a change of car and have taken a test drive in a VW Polo Blue GT with the DSG gearbox and was very impressed. However, in the past I have seen references to problems with this type of gearbox, but not what the problems are and whether they have now been resolved. I would very much value you opinion and advice on the above vehicle. I have been following your column for many years now and it have found the information of great help.
CP, Northants
Unlike the original 6-speed 'wet clutch' DSG that requires regular fluid changes, they designed the lighter 7-speed 'dry clutch' DSG to be 'sealed for life' and to be filled with synthetic oil. But, over time, and when conditions are hot, this synthetic oil becomes conductive, fusing the Mechatronics and leaving the car with no drive. As well as that, sticking brake pedal switches can send a message to the ECU that the car is trying to accelerate with its brakes still on and power is then cut, leading to hesitation when emerging from side roads or entering roundabouts. And on top of that a DSG can have a mind of its own, countermanding your paddleshifts (if the car has paddleshifts). I've driven about 40 of them and only ever liked two: the first one I drove in an Audi TT 3.2 in 2003, and a 6-speed wet clutch box in a VW Golf Alltrack diesel driven last summer.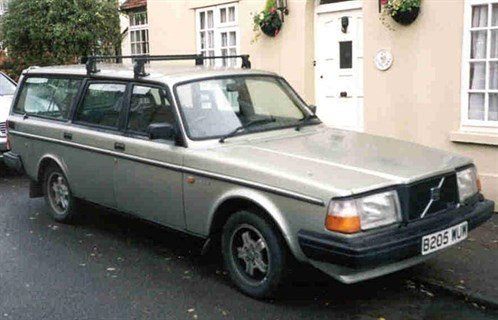 Thunder Road
We have owned from new a 1991 Volvo 240 Torslanda estate, which now does only a few hundred miles a year, but is a better bet on winter roads than most modern cars because of its high ground clearance. Having read advice about winter tyres, we are thinking of fitting them but have had difficulty finding a supplier of winter tyres for its 14" wheels (alloy) or, better still, steel / alloy wheels and tyres.  Any advice? Tyre size is 185/80R14 – not a normal size today, and that seems to be the problem.
BC, Shropshire
Closest I can find quickly are Nokian WR D3 175/70 R14s. You might have to switch to 15" wheels to get tyres that work better.
Gearfoxed
Am looking at a 2012/13 Honda CR-V to replace my faithful 2007 Laguna Dynamique Auto estate. Must be auto and a salesman in the Honda dealership told me that the CR-V has a 5-speed auto CVT gearbox. Surely this is a contradiction in terms?
WS, Ormskirk
He must be new or stupid. It has a 5-speed torque converter auto shared with the Accord and the Civic. Smaller Hondas have a '7 ratio' CVT. The 5-speed is excellent and very reliable. We have it in a Jazz 1.5iVTEC in Thailand (a completely different spec from the UK). The downside is fairly poor mpg, which is why it isn't sold in Europe. The latest CR-V 1.6iDTEC 160 has a 9-speed torque converter transmission.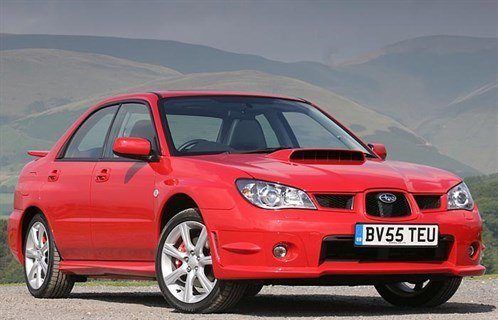 WRX outing
My wife has a low mileage 2006 Subaru Impreza WRX (14,000 miles to date), which is used even less these days. As a result the (almost new) battery suffers somewhat. To keep up its charge, we've been told to leave the engine running for about half an hour from time to time and to always run the car with side lights on, which "increases the charging rate". Is there any truth in this? The car is in excellent condition, trouble-free, and meticulously serviced to schedule in spite of its low mileage. We would appreciate your views.

CS, via email
Never ever start a car up from cold and leave it idling. That creates massive amounts of condensation which is highly detrimental to the car. Only two ways to solve this. Either take the car for a 30 mile drive every 2 - 3 weeks with the sidelights on. Or leave the battery permanently hooked up to a "battery conditioning float charger" while the car is parked in the garage.
Alarming situation
The alarm keeps sounding in my 2003 Audi A4 1.9TDO and has woken up the neighbours. I have disconnected the sounder in the boot so at least we can get a night's sleep. Are there any common faults that might cause the problem?
SB, via email
Spider crawling over the internal volumetric sensor, moth flying about inside the car, or over-sensitivity to changes of pressure inside the car. Try switching the vent system to recirculate and that might minimise it.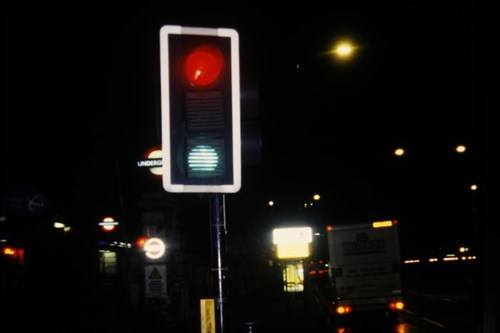 Red light zone
My wife received a notification that she ran a red light when turning right at the junction of A1 South at Finchley Lane, London NW4. £100 fine and 3 points. The photographic evidence is damming. However the traffic lights at this junction are very confusing and my wife never runs red lights in 53 years of driving. There is a green light filter which is intermittent in that sometimes it is functioning and sometimes not. There is a box junction at this location which historically has been an accident black spot. Nevertheless turning right is always a problem and I have stood there for fifteen minutes observing procedures. Traffic turning right or left off the A 1, in either direction at this junction often means waiting until the lights are red because the waiting traffic to turn cannot see past the oncoming waiting turning traffic in order to move off safely. This inevitably leads to not being able to turn until the lights are red, when the green arrow filter does not show. The light can turn to red while you are waiting but by then you are committed. What is she do as apart from the cost there are the 3 points and the insurance company to tell? The letters coming from the highway enforcement are very threatening and only offer an appeal route suggesting that if you appeal and fail the penalty is even more draconian. Help.

DS, via email
The age of sympathy for 'respectable citizens' is long dead. Best to put you'd hand up and take it and then subsequently campaign against the junction layout. Or pay a specialist solicitor megabucks to fight your case and maybe lose.
Fishing for chips
I have a 2008 Vauxhall Vectra petrol model, which Vauxhall Motors informs me was built by Opel in its Russelsheim factory. I read in my local paper that cars built and sold across the EU have their ECU chips set for the lower 91 octane petrol universally sold on the continent, whereas in the UK our lowest grade is 95 octane. My car has done 93,000 miles and so far has been reliable. How can I find a garage that will do a good job on remapping the ECU off my Vectra's ECU to get better economy? (I am not interested in getting more power.) Is there an association of "tuning specialists" or similar trade body where I could get piece of mind that I am not entrusting my car to a bunch of cowboys? I live close to Telford, Shropshire. could you suggest a reputable specialist in the West Midlands that you would be happy to entrust your own car in order to have its ECU remapped? 
DA, Broseley Wood, Shropshire
All cars are now optimised for the very best fuel in order to get the best results in the NEDC drive cycle tests. The sensors anyway adapt the engine mapping to the fuel being used via the knock sensor. But simply switching to Shell V-Power Nitro Plus 99 Ron will clean your engine internally, make it run better and, if you use the improved torque at low revs to change up earlier, will improve your fuel economy. And all that without having to disclose a 'modification' to your insurer and suffer a stiff hike in the premium. But if you want it chipped, the best people are superchips.co.uk of Buckingham.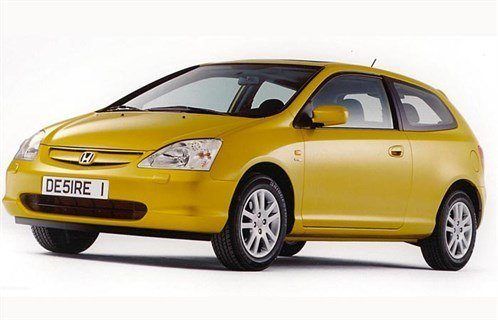 Can give it away
I have a 2002 Honda Civic Max 1.4 Petrol, 165,600 miles on the clock, small oil leak in the head gasket (getting worse) and few dents and scrapes here and there. I have just brought myself a Ford Fiesta and want to get rid of my car but didn't know whether just to scrap the car (offered £30 online) or sell. If the latter, could you advise on a price?
SD, via email
I suggested to SD that he donated the car to http://www.giveacar.co.uk/ which then hands over any proceeds to worthwhile charities such as Help the Heroes. He did exactly that.
Going over 70
Because my 79th birthday is due at the end of December I tried to renew my over 70s driving licence online. I started to enter basic information about name, age, address etc when a message appeared on the screen to say that I am ineligible for this service. I have not yet received a renewal form, and have found that contacting a live person at the DVLA to be impossible. Could you throw any light on why I may be ineligible (I have held a clean driving licence since 1960) and what other means of application I could use.
JE, via email
I suspect you accidentally landed on an imposter website. This is the correct Government website: https://www.gov.uk/renew-driving-licence-at-70/ You have to renew an over 70s licence every 3 years, so logically this would be for the fourth time: from 70, 73, 76 and 79 which you seem to have conformed with so I don't understand why it isn't working.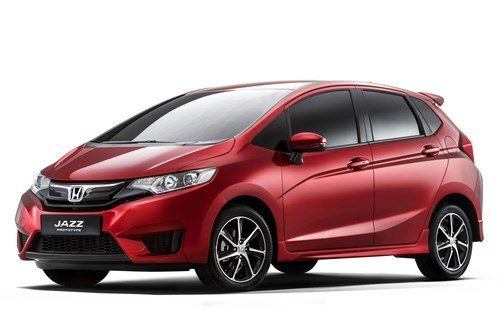 No choking
I recently retired and am moving to a city to be near my daughter. I will be cutting my mileage by a considerable amount and feel sure I will only be making short, local trips. I currently drive a 5-year old diesel Mazda 3, which I really love, but feel sure it will suffer and so must consider a petrol car. I fancy a Honda Jazz but would really appreciate your suggestions.
KB, via email
The new Honda Jazz 1.3iVTEC CVT-7 should be almost ideal. Exceptionally economical. I got 58mpg out of one on the meter using the paddleshifts. But don't put the previous model out of the picture as long as it is the 1.4iVTEC CVT-7. Avoid the Jazz i-shift.
Roar nerve
I bought a 15-month old Tiguan with 5,400 on the clock. It's the TSI 2-litre 4WD Match. But the tyre roar is high and a drive with the dealer showed an average of 76db in the cabin. Tyres are 17 inch 235 Bridgestone Dueller and barely worn. Dealer thinks noise level and tyres to be in order. Is 76db acceptable and what tyres are best for a quiet ride? We've had 2 Golf Estates and 3 Tourans and never had this tyre problem before. VW petrol cars have always been well-made and reliable in our experience. Your advice would be valued
GD, via email
Duellers are 4x4 on-road/off-road tyres with an off-road bias, which is why they are noisier. You can now check the drive by dba of all tyres on the EC labelling and on the websites of the tyre manufacturers. Generally, Michelin Latitude and Pirelli Scorpion STRs are the nicest compromise. But if you never go off road, Michelin Primacy 3 or Goodyear Efficient Grip are good.
Open door policy
My wife is now suffering from arthritis amongst other problems and is finding the IQ doors very heavy and the seat belt stowed position rather too far back to reach easily, she loves the small turning circle. What would you suggest as a replacement maybe with 4 doors. Is the Aygo possibly suitable? She only does about 5,000 miles a year in it as our Yaris hybrid is the main car. We do not like diesels.
AC, via email 
Why not an Aygo? My niece has one and is very happy with it. Light, compact, easy to park. The Peugeot 108 and Citroen C1 are the same things, and are available with a punchier 1.2 engine, but don't have the looks of the Aygo, or the 5 year warranty. If she needs a small automatic, then a Hyundai i10 or KIA Picanto 1.25 4-speed auto.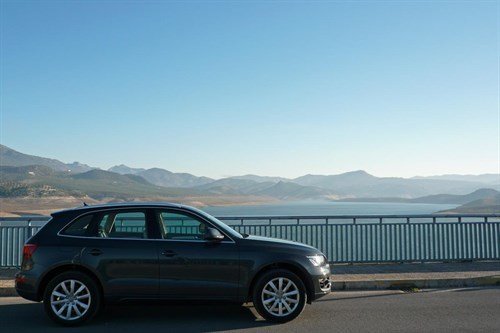 City SUV
My wife and I are now approaching our 70s and have re-evaluated our driving needs. We think a 4WD since we can get snowed in and are less able on our feet, an automatic and driving/parking aids as well as room for the grandchildren on occasion. 7-seats would be nice but would only be used when our kids visit annually. As we expect to keep it for the next 10 years until we might no longer drive, a bit of luxury is affordable. We were thinking of an Audi Q5 or Land Rover Discovery Sport but these may be a bit big for our London location and we are now unsure of diesel and VW problems. What would you recommend as a good all rounder? We currently have a Renault Megane cabriolet, 10 years old and a 3-year old Clio, neither of which are big enough to pick our kids and grandchildren up from the airport: 2 adults and 2 children plus luggage and pushchair, car seat, etc.
AR, via email
Audi still lists 2.0 petrol-engined versions of the Q5 and both 1.4 ACT 150 and 2.0 petrol engines of the smaller Q3 (though the EA288 petrol engine may now have a camshaft problem). The longitudinal s-tronic automatic transmission of the Q5 is more robust than the Q3's transverse s-tronic and, of course, Porsche does a quicker version of the Q5 in the form of the Macan. I don't know when the Disco Sport and the new Jaguar F-Pace will get 2.0 litre petrol Ingenium engines. You can get Evoques with Ford's excellent 240PS 2.0 Ecoboost petrol engine. Of all mentioned, only the Disco Sport is available with 7 seats. I would have included the Nissan Qashqai 5-seater and Nissan X-Trail 7-seater with the new 163PS turbo petrol engine that are very economical but, so far, are only available as manuals, tough you can get automatics with the diesel engines.
Unsettled
My daughter was recently involved in an accident which wrote off her car. It was not her fault and the other driver's insurers admit liability. Her insurer, LV, has offered her £3,000 for the car, a 2006/56 Golf 1.4, which has done 88,000 miles. Her local garage say they would sell such a vehicle for £3,600 and the garage to which the wreck was taken valued it at £3,500. LV offer as comparables, cars for sale both out of the area and showing only a mobile telephone number. She would not buy a private sale car, nor go out of area. LV simply sent her a cheque for £3,000 despite her saying that was unacceptable. Can you suggest any steps she could take to persuade LV to up their first offer?  Would the £3,000 offered be a reasonable settlement?
HE, via email
All you have to do is prove that the 'market value' of the car is what you say it is and you can force the insurer to pay that. But you need written evidence. Can't just be word of mouth. The fact that "she would not buy a private sale car, nor go out of area" is completely irrelevant to the 'market value' of the car, which is anyway lower than the retail price because a retail price implies dealer liability and warranty that is worth at least £1,000 on top of 'market value'. LV is usually very reasonable.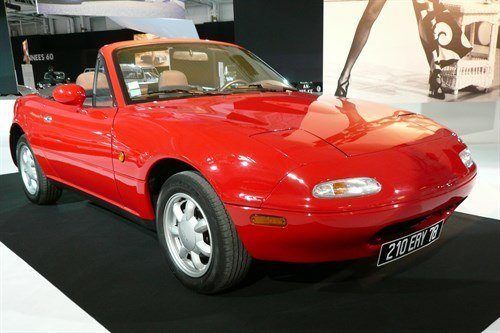 Ragtop to riches?
My son has just bought privately an MX-5 Mk1. As expected it needs a little tender loving care, but he hopes it may become a wanted classic. His intention is to enjoy it summer months only and keep it garaged otherwise. Any comments?
AM, via email
They are becoming classics. But they are also highly rust prone and often this is not repairable. That means that the best, rust-free examples will appreciate and the rusty ones will be broken up and cannibalised for spares.
Basic instinct
My trusty Peugeot 205 has finally gone to the scrap yard in the sky after 16 years ownership. I now need to replace it but don't really know where to start. So far I have only been looking online. I like the Peugeot 107. I also quite like MINIs but they seem to be quite pricey and the FIAT 500 is way too expensive. I'm looking for a reliable, cheap to run, small car and I don't need lots of gadgets. I have around £3,000 to £3,500 to spend but may be able to push to £4,000 for something really worthwhile. I would be grateful for any suggestions you may have.
JH, Westhay, Somerset
Your requirements and budget put you in the territory of a Citroen C1, Peugeot 107, Toyota Aygo, FIAT Panda, Nissan Pixo, Suzuki Alto, or maybe a Suzuki Splash. Look them all up at /carbycar
Not getting VED
In July I sold a car, which was taxed until November. The buyer re-taxed the car before driving it away. No monies for the road tax refund were ever sent to me so I wrote to the DVLA asking for the road tax rebate and got no answer. I wrote again, almost a month ago, and again have not received the refund due or a response to my latest letter. Where do I go from here, please? I want my money back. Does the DVLA not think that they are already making enough of a killing financially with the new road tax rules without withholding my tax refund and not replying to my letters.
MN, via email
The VED rebate to you should have been automatic. See: https://www.gov.uk/vehicle-tax-refund/ The old means of reclaiming a refund no longer applies: https://www.gov.uk/government/news/dvla-reminds-customers-of-new-refund-rules/ But if you have done everything correctly and not received your refund, do what the DVLA does and sue for it in the Small Claims Track of the County Court.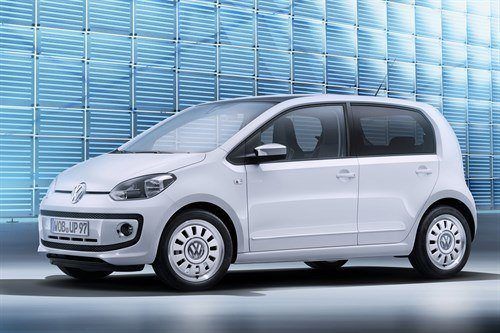 As you will depreciate…
I bought a VW High Up on a PCP 8 months ago and am thinking of trading it in for a more powerful car for long distance runs. My local VW agent tells me that the car is in negative equity because of the number of second-hand cars around. However, both the press and elsewhere have hinted that the emissions scandal is affecting all VWs. Is this true and if so could owners claim for loss of value? 

JB, via email
Absolutely no case to claim that any fall in used value of a VW Up is due to the American NOx emissions cheating with a Jetta 1.6TDI and a Passat 2.0TDI. Generally VAG has always set the 'future value' of its cars on PCPs overly high to leave buyers no equity at the end of a contract and give the dealer the opportunity to 'generously' offer to pay the deposit on their next PCP. But any car bought new 8 months ago will have suffered between a 20% and a 30% drop in value over those 8 months that would normally be amortised over a 36 month PCP contract. Cars depreciate less in their 2nd and 3rd years.
Pole chancing
I was recently slowly reversing my Mercedes C Class into a supermarket parking spot and relying on the Parktronic audible warning signal sounding to alert me to stop. No such warning came and my rear 'bumper' was severely damaged by a bollard. I have had a diagnostic check carried out by the Mercedes dealer on my less than 2 year old car which they say confirms that the system is working properly and that I should also have been paying more attention to visual warning lights at the rear of the car(but not visible in my rear view mirror). I am not alone in this situation(Google Mercedes C Class Parktronic Problems). Have I any recourse? The fact that the bumper crumpled badly on a low impact collision is also of concern. I had understood that bumpers were supposed to be designed to absorb impact of 5 miles/ km per hour and my collision was at a speed well below both these figures. The dealer advises now that bumper assemblies are now manufactured out of 'soft' plastic and are not really designed to absorb impact. Chocolate teapots come to mind. The entire bottom half of rear bodywork now has to be replaced in the event of damage which must be good business for the manufacturer's Bodywork Replacement Division. Comments welcome. 
CK, Brookfield, Renfrewshire 
Bumpers are designed to crush and absorb the force of a minor impact without damaging the body structure, so the crush box construction of them beneath the valence is sacrificial. If the obstruction is in the path of a sensor, the sensor should set off a beep. But if it is not, and is a relatively slim bollard, the sensor might not pick it up. You can judge that by the proximity of the damage to the sensor. 
Bad company
People worry about VW defeat software, but look at and see what companies are doing. This is in reality a much bigger environmental issue than VW. UK companies actually advertise AdBlue system disabling services with an emulator to fool the ECU that the SCR system is still fitted. Nothing is being done to stop this.
AB, via email
You are correct. But, of course, there are other reasons for the VAG witch-hunt, the main one being to stop VW's inexorable advance towards World Domination, just as was attempted on Toyota a few years ago over throttle switches. Don't ever believe the car industry plays a clean game. This is business, not sport. And even sport isn't clean.
Well oiled
Which type of oil is best to use in my car: semi-synthetic or fully synthetic? I now regularly change the oil and oil filter after 10k miles. Is buying a well-known brand important, or can I choose a cheaper brand without any risk? Would a brand like Castrol or Mobil 1 be best to use or would a cheaper brand be just as good?
PS, via email
Mobil 1 is the only synthetic oil that is fully synthetic. Other 'fully synthetics' are actually only about 90% synthetic. Years ago Mobil ran an E30 325i auto to 1,000,000 miles then allowed me to test it on a race track at 100mph for a Telegraph story. The car was fine and spent 1,000,000 to 1,010,000 miles being test-driven on tracks by all and sundry. Millers Oils refines some very good substitute oils.
Thanks giving
Can you give me an opinion about two cars, which are Honda CR-V 1.6 160HP diesel 9-speed auto and Mercedes C200 diesel. I know that these are different classes, but I intend to buy a diesel car, and I think that these are logical to me. Can you advise about these cars, according to noise level, reliability, comfort, second-hand value after approx. 5-6 years, etc.? Which one is more logical?
HO, Turkey
I can't tell you about reliability because both models are too new for sufficient feedback. I can't tell you about 2nd hand values in Turkey because I don't know that market. I can tell you that the CR-V 1.6iDTEC 160 9-speed automatic drives better than the 2.0 petrol engine and achieves about 6.3 litres per 100km diesel consumption (45mpg). It's ugly, but comfortable. The Mercedes C200 diesel has a Renault engine and the high location of the turbo means that a sound damper cannot be applied to the top of the engine, so it is quite noisy.
Cold comfort
I'm changing my car today and would be grateful for your views about winter tyres. I have had a set of winter wheels and tyres with my present Mercedes C-Class, which Mercedes Bristol store for me and change at the appropriate time. The wheels I have are steel, which were much cheaper than alloys. The car I'm switching to is an Audi Q3, which has a 17in wheels instead of the 16in I have. I have visited my local Audi dealer (Bristol) and they have told me that the winter tyre and wheel combination is on alloys and costs about £1,500, plus I have to purchase covers for the wheels when they are stored. I think this is excessive. My local tyre garage will store winter tyres but they say that they simply swap the tyres over. I'm concerned that switching the tyres over twice a year can't be good for them. What is your view on that? I could try to buy a set of steel wheels on which I could have winter tyres fitted and see if the local guys will store them for me. I found the winter tyres on my Mercedes were excellent (they were Michelin Alpins). Is it bad to change tyres regularly? And should I try to get hold of some steel wheels?
 
IB, via email
As far as I can gather, the minimum wheel size for UK Q3s is 17". 16" would probably fit but would require a deeper profile tyre than you have fitted to your 16" wheels because SUVs always run on slightly bigger wheels and tyres than saloon cars. One option is to check with www.tyremen.co.uk about a set of Alutec alloy wheels that are very robust and usually come in at less than £400 a set. Then consider whether you want to fit full winter tyres such as Nokian WDR4 SUV or Michelin Latitude Alpin; or all-season tyres such as Michelin Cross Climate or Nokian Weatherproof. I agree, Audi does seem to want all the money for its winter wheel and tyre packages. Even BMW's start at less than £1,000.
Comments
Author

Honest John
Latest