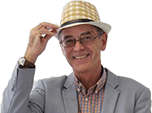 Honest John's Motoring Agony Column 28-11-2015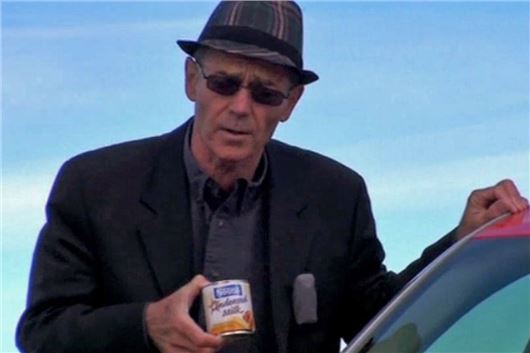 Published 28 November 2015
This week's car carsinogenic conundrums cover noxious emissions, cool running, kerbing enthusiasm, lost voice, snowtyres and many more cuttings from the print room floor.
As usual, emails to Honest John should be addressed to: letters@honestjohn.co.uk  Please try to keep them as short as possible.
You got what you paid for
I wondered if you had had sight of the letter sent by VW owners of VAG EA189 engined cars. The article in 'Cars' suggests VW UK has apologised "sincerely and unreservedly" to customers. This is not the case. I responded to VW's letter with: "The more I have learned of the 'defeat software' scandal the more angry I have become. Your company's deliberate misleading of governments, the public and your own customers is disgraceful. In special sessions your company has apologised to governments and in printed advertisements to the public. I need you to understand that I was most disappointed that your letter to a customer, me, contains no suggestion of regret or apology? I still await an apology for misleading me with regard to the performance of the vehicle above. Your letter advises me, in a most perfunctory manner, that you will carry out 'the work relating to this issue' at no cost to me. I understand that your 'repairs' will impair the fuel consumption of the vehicle and may require future additional service attention. Can you please advise how your company intends to redress customers in this regard?" It is clear that the letter from VW to customers has been edited by its legal people so as to avoid any implication that VW accepts responsibility for 'the issue'.
AR, via email
While VW has undoubtedly breached faith with its customers, I see no point in stirring matters up any further. Owners who feel the way you do may react by never buying any VW car ever again and in your case that will be VW's punishment. Most VW owners will continue to run their VWs in the way they did before the scandal broke and the cars will continue to perform as they did before the scandal broke. VW actually promised that the proposed fix would make no difference to the cars performance when it revealed details of the fix on 26th November. However, where faults have occurred with EA189 engines, in particular the very common premature failure of EGRs on EA189 1.6TDIs, I think that VW will have to retrospectively pick up the tab.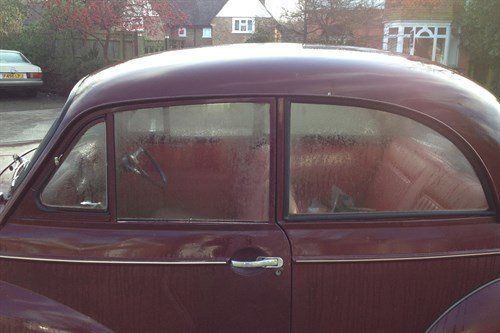 Minor problem
I am in the process of restoring my 1967 Morris Minor 1000 on a budget and I am trying to retain the originally of the parts. Do you know where I can source a repair kit for the cast iron water pump?
AW, Toward, Scotland
Morris Minor Owners Club (www.mmoc.org.uk). You can't expect to restore a Morris Minor without being in it.
Specific rim
I noticed that our Grand C-Max with 235/40/R18 tyres has many scars on the aluminium rims, whereas my sister-in-law's Qashqai, with 215/55/R18 tyres has no scarred rims (I think I've got that the right way round – the Qashqai has the fatter profile). Admittedly she does not drive as many miles as we do, but I am disappointed that the low profile tyres fitted to the C-Max don't offer much protection, but they are the profile recommended by Ford for the C-Max. Could these fatter profile tyres be fitted to the C-Max, or would this cause problems with the handling and/or the insurance? I know it's too, late for the C-Max, but just useful for future reference.
DS, via email
Generally SUVs run on bigger overall wheel and tyre sizes than hatchbacks and MPVs. Your rims are grazed because the tyres are low profile and you have been hitting kerbs. You can probably go down to 16" wheels and 205/55 R16 tyres. You can't put 55 profile tyres on your 18" rims because it will severely alter the gearing.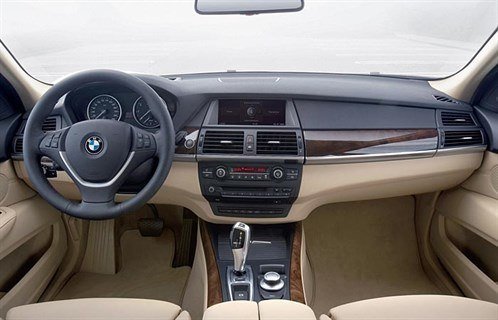 Silent partner
The Satnav of my 2006 BMW X5 has stopped giving me voice guidance. The speaker for instruction is on, and the volume is at maximum. The radio, CD etc works fine. The SatNav shows the directions but there are no vocal instructions, although the radio dips when a vocal instruction would be given. Having said that, on three occasions following stops at service stations and clicking on the button for continuing guidance, the SatNav has shouted an instruction to proceed to the planned route or do a U-turn and then silence thereafter. So the speaker clearly works. I've tried to Google the problem but found no help. Any clue to what the problem/fix might be?
DD, via email
Most likely that you have inadvertently muted it by the 'settings' menu. If you can't solve it intuitively (which you should be able to do), read the manual. Some of these systems require you to press the radio volume switch and turn it when the satnav voice is giving instructions in order to increase the volume of the satnav voice.
Cold comfort firm
I bought an Audi A6 allroad earlier this year. It currently has 20-inch wheels fitted, which are unsuitable for Winter Tyres. You mentioned previously that Audi has a Winter Wheel and Tyre offer which seems excellent value. Do you know if they are planning to run the scheme for the 2015/16 scheme?
JE, via email
I emailed Audi and got this back from them: "We are currently offering a complete winter wheel and tyre set for the current A6 allroad for £1,921, excluding VAT and fitting. Audi Centres will have more information (contact details available via www.audi.co.uk/locate-a-centre.html or 0800 699888), and we'll be kicking off a reminder marketing campaign at the beginning of November." This is not exactly "excellent value", so worth checking with www.tyremen.co.uk for a better deal.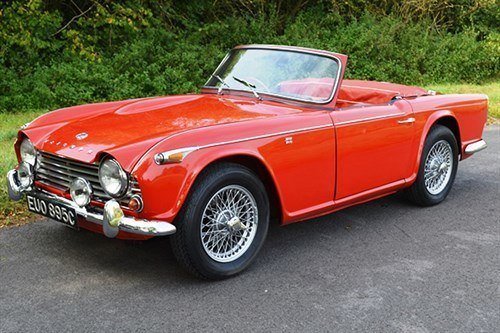 Costa del son
I am the proud owner of a TR4A, but now approaching the age of 80 and the vehicle is becoming difficult to use, particularly getting in and out. It has a long and varied working career, having been in regular use since 1987. Over the years, much work has been necessary, including fitting a new chassis. The long-term future was always to hand it down to my son and that stage has now been reached.  However, he permanently resident in Spain and it will require to be converted to Spanish plates. I have investigated the procedure and this seems not to be a simple task. A large number of details are required, including a VIN plate that is not fitted. I understand that these were first introduced in 1954. Is there any way in which I may obtain such an item, or do you believe that my son will have to do some negotiating with the Spanish authorities? The only alternative seems to be that he would need to return the vehicle to the UK on a 6 monthly basis, something that is obviously impracticable.
RD, via email
There will have been a VIN plate for the car somewhere but it probably got removed and lost during the various renovations. However, the original build records will not be lost, so it must be possible to trace the VIN through the TR Register, which is at: http://www.tr-register.co.uk/ Unless your son has fluent Spanish and is adept at dealing with Spanish officialdom, the job of registering the car in Spain will be best left to his Assessor. 
MID England
My partner's son assumed his insurance would automatically renew. It didn't, so not on MID, stopped by Police, car to pound, pounds to get it out again. This was 6 weeks ago now. Received fine plus 6 points. Says wasn't given any paperwork at time or asked for licence. Presumably it's too much to hope that there is a time limit between date of offence and when fines/points must be issued.
BB, Milford on Sea
It's a computerised process. No paperwork sent out. There is a website where he can check his record at https://www.gov.uk/view-driving-licence/ He will need his driving licence number, national insurance number and residential postcode. Anyone who wants to check their car is insured can visit the Motor Insurer's Database at http://www.askmid.com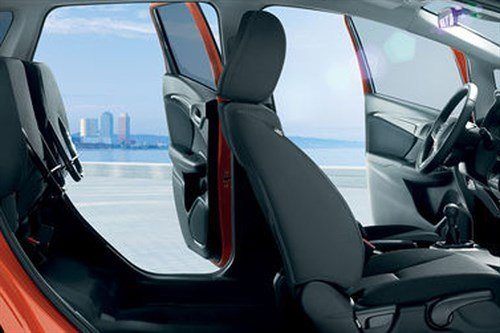 Seeing a shrink
Now retired, we have to downsize from a Ford Grand C-Max 2.0TDCI due to loss of use of a company car. We are looking to keep the next car for some time and have a budget of £13k. We are considering a Ford Fiesta to do maximum of 8k miles/year with mainly rural mileage and the odd motorway journey. Which engine type would you suggest? Which other similar size makes could recommend you with longer warranties? We are considering purchase from a Car Supermarket such as Motorpoint. Is this wise as opposed to going to a Ford dealership?
MH, Swansea
If you want a new Fiesta 1.0 EcoBoost, or a B-Max 1.0 Ecoboost, you'll get one via drivethdeal.com at a substantial discount. Motorpoint will fix you up with a nearly new example for even less. But I'd also look at a new Honda Jazz. The latest version is now arriving from Japan, has a far more spacious and practical interior than a Fiesta and I've seen 58mpg from the automatic.
The messing link 
I purchased a 2-year old BMW from a BMW dealer with 4,500 miles on the clock. After 15 months, with 14,500 miles on the clock the car developed a whining noise from engine. I was told there were metal finings and gunge in the oil, engine not safe to drive, could fail at any minute. I had been driving on Motorways few days before so I was shocked. I have been told I need to pay £1,000 towards the cost of new engine but BMW will pay £12,000 towards the engine and has requested old engine returned to them as low mileage to check the reason. I have been told so far crankshaft bearings worn down, which resulted in metal in oil. An internal problem so not caused by myself. The warranty has run out. I do not want to drive the car again. I had taken the car back with different noise problems before soon after purchase. I had always taken the car to garage where I purchased it. Had service and MoT there in July. I have asked for a refund under Sale of Goods Act after looking at CAB website, although past 1 year. I have not had a response from the dealer yet. I paid £21,500 for the car and purchased various insurances, which cost £1,400 at the same time, which run for a couple of years. What can I expect from the dealer? I have driven 10,000 miles since purchase. What shall I deduct for this?
MT, via email
You pay £1,000 towards a new engine and get £13,000 of new engine. Not £13k, actually, more like £5k's worth. But the new engine increases the value of your car by at least £1,000 and makes it particularly desirable. The problem is the timing chain tensioner and timing chain. These engines need an oil service at least every year, not every 2 years. And BMW is currently checking all of them for timing chain tensioner wear. On relatively young cars where significant timing chain wear is discovered, they are replacing the chains too, FoC. But if the timing chain has broken and engine damage has resulted, owners are being offered the same as you.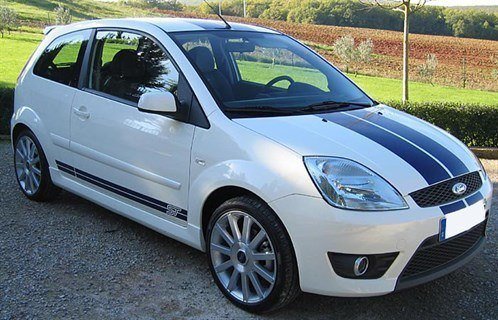 Zip fasterner
I have been looking for used car hatchback or similar petrol with a zippy engine for £4,000. Please could you advise?

KM, via email
Should get a Mk 1 Ford Fiesta 2.0 litre ST for that. 150PS. Really quite quick and a lot of fun.
Time to retyre?
Having read the letter in yesterday's Telegraph supplement about the MGB with cracked tyres made me wonder – I'm sure I read some time ago that tyres over 5 years old would mean an automatic fail on MOT testing. Is it something I dreamt?
DS, via email
No. Tyres have a 'safe' life of 5 years out in the open. But tyres on cars kept mostly in dark garages away from UV light have a much longer life. Over-age tyres are not an MoT failure. Cracked sidewalls are.
Thrum kit
I have had a problem with a drumming noise on my 2012 SEAT Altea  1.6 DSG. The garage diagnosed uneven ridges on one of the rear tyres. The tyres were Bridgestone and had done 25,000 miles on the back of the car from new. The rest of the tread was less than half worn. I was advised that the only remedy was a new tyre. I put up with the drumming for some time as it seemed a shame to have to buy a new tyre with so much ware left on it. Eventually the noise wore me down and I went to purchase a new tyre, only to find that the other rear tyre was going the same way and so I ended up buying two new tyres. Do you know if this is a common fault with Bridgestone tyres or have I just been unlucky, and do I have any cause to make a complaint to Bridgestone?
JB, vie email
Common fault with VAG cars. Something to do with the rear brake compensator valve. The solution is to swap the tyres front to back half way through their respective lives. But 25,000 miles is afair life for a pair of tyres anyway.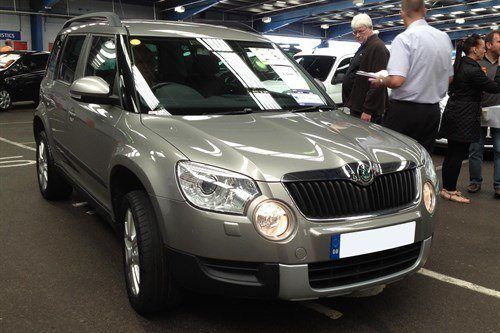 Yet again
My February 2010 Skoda Yeti will be recalled to alter software due to the 'emissions scandal'. I have been driving it since new and it has worked faultlessly since then. Now with nearly 80,000 miles on the clock am I obliged to co-operate? It will have to go to the nearest Skoda dealer in Bridgwater, some 18 miles away, and to what benefit? It will be inconvenient for me.
CA, Wellington, Somerset
Interesting legal question here. The government has stated that it will not raise the CO2 based tax on any VAG vehicles or issue prohibition notices before the recall work is done, but if the work is not done you may later find your car issued with a prohibition notice. Getting it fixed will take a long time because so many vehicles are involved. Could be as long as 18 months to 2 years. Meanwhile, your Yeti will probably continue to function as it has done so far, bearing in mind that at its mileage it needs a timing belt and there could be normal wear and tear failures.
Winding down
I bought a 6 month old 2013 VW Golf Plus 1.6TDI BlueMotion in December 2013 and have had problems with all of the windows winding down when it has been parked. It has happened twice on my drive when it has been deadlocked. The third time it was in the garage (unlocked) and I had been away for 5 days with the keys, so this could have not been the cause. I live 1/4 mile from the local hospital and water board main storage area. The nearest radio ham I am aware of is also about 1/4 mile away, so I don't know if these are a possible source of the problem as so far it has only happened in my house grounds. Is this a common fault or do you have any suggestions please?
JW, via email 
What happened with your car is either you are nudging the key in your pocket and it is switching to the open all windows function (see the driver's manual. Or, much more likely, moisture inside the driver's door has got into the ECU that controls the locking and electric windows function. Another built-in fault on VAG cars from the mid 1990s onwards. Call it German engine-erring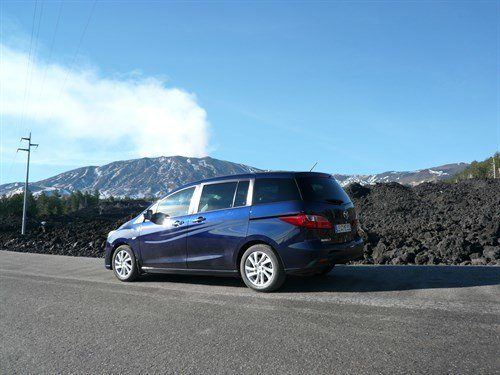 Stretcher case
My son in law is 6'7" and my daughter 5'10". Our granddaughter is now 14 months and neither can sit comfortably in the drivers seat with her in a rear-facing childseat in their Ford Focus and Hyundai i30. I am thinking Ford Grand C-Max, Mazda 5 or Peugeot 308 SW, all around 5 years old to give the best space/flexibility between from and the middle row of seats. Am I missing any others that may be better? My daughter fancies a raised (SUV-like) driving position.
MC, via email
The Mazda 5 Mk II TS2 is a great unsung hero. I ran one for a year. Citroen Berlingos and Peugeot Partners also have a lot of head and legroom. But for rear legroom you can't beat a Skoda Superb.
Yellow peril
I had same situation as yours. Our vehicle was moving and all of a sudden we had to stop and we were in yellow junction. So did you appeal, or can I appeal and explain the situation. What would be chances of them waiving the fine?
SR, via email
The yellow box junction incident happened to a reader, not to me. The law is ridiculous, but is unequivocal: 'Do not enter a yellow box junction unless your exit is clear'. So you are expected to wait until the road ahead clears before entering a junction. This is obviously impractical and puts you in a Catch 22 situation. No appeal. Pay the fine.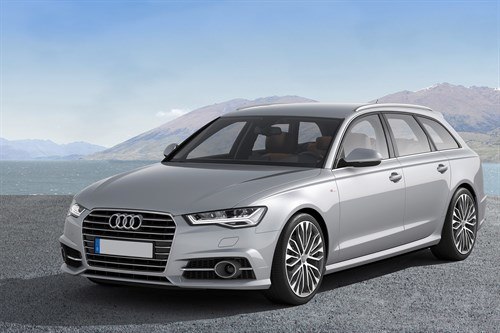 Seriously rattled
I have run an Audi A6 avant 3.0 quattro 272 for 7 months now and it has done circa 18,000 miles. It recently developed a loud rattle from the engine and Audi said the timing chain needed replacing.  They have had the car for over 3 weeks and have now said that the timing chain is fine and they don't know what the issue is. I pay for a service plan and had put it in for a 10k service and they rang me back to say that they had reset the service indicator under the long life service as I do high mileage. They stated that the rattle won't do any damage to the engine, but they don't know what is causing the rattle so I don't know how they can state that. Their solution is that I have the car back until their technical department works out what the issue is but I am not happy with that as I don't know if it is a safety issue. I spent circa £55k on a new car and would like to know what your views are and also what my rights are?
KL, via email
If they merely reset the service indicator at 10k miles without changing the oil and filter then that action directly led to the problem and they are directly liable. Hopefully this is the same dealer who supplied the car so there is a direct line of liability. Reject the car under Clegg v Olle Andersson 2003 House of Lords because there is obviously a problem with it and demand either your money back (minus an allowance for the 18k miles) or a direct replacement of the car. See: /faq/consumer-rights/ VAG often puts its cars on ridiculous longlife oil service regimes when the reality is that every engine needs an oil and filter change at least every 10k miles or every 12 months (whichever comes first) and not changing the oil could have directly led to this problem.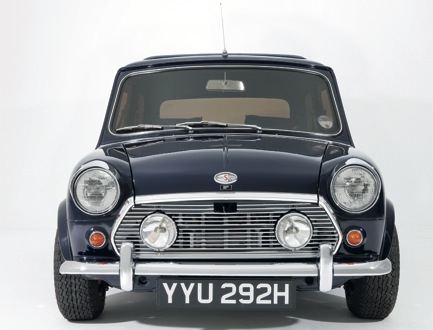 How many left?
A good friend of mine from Germany asks if I can locate an early Mini Cooper 'Rust Free' and left-hand drive? Any ideas where a pristine vehicle like this can be found?
MR, Stockport
I take it you mean a 1960s Mini Cooper 997 or 998? I'd be searching mainland Europe and American Classic Car Auction lists. It won't be cheap. For one in perferct cvondition he can expect to pay at least £15,000; possibly as much as £30,000. (A number of early Minis, including a 1960 Morris Mini, a 1963 Mini van and a 1971 Cooper S are being sold at Historics Auction at Mercedes Benz World, Brooklands, Surrey, today.)
Stall story
I bought a VW Tiguan 2.0TDI in March and have problems with it stalling. The dealer can't find anything wrong. What do I do? It's had good quality diesel (it was filled up when I bought it and still stalled twice on the way home). I'm reading all sorts if I Google 'Tiguan stalling'.  I have a friend who also has a 2015 Tiguan and she had the same problem. Her dealer 'tweaked' her software and the problem seems to have gone. Do you have any other ideas?
AA, via email
The EU6 EA288 is a different TDI engine from the EA189. It is not the engine currently causing a lot of trouble and bad publicity for VW. It is a later, very clean diesel engine with exhaust manifold in head, variable valve timing, dual loop EGRs, a separate catalytic converter and diesel particulate filter and, in a larger vehicle like a Tiguan, requires AdBlue for its SCR system. So yes, if a software tweak worked for your friend, ask the dealer to do it.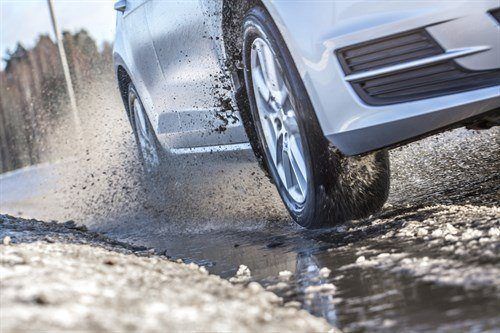 Size matters
My husband drives a 2013 Ford Focus Ecoboost Estate and the front tyres are due for a change. They are currently Continental 215/50 ZR17 and we were interested by an article in the Telegraph Travel Section last weekend about the new Michelin Cross Climate tyres - would it be possible to fit these tyres to the front wheels of the Ford Focus Estate? What, if anything, have you heard about the performance of these tyres, which claim to be as good as winter tyres but can be used all year round? 
SR, Cobham, Surrey
You must only fit all weather or cold weather tyres to all four wheels at the same time. Michelin doesn't do Cross Climates in 215/50 R17. Nokian does Weatherproofs in 205/45 R17 and 235/50 R17s. Goodyear does Vector 4 Seasons in the exact 215/50 R17 size and I have driven them up the 1 in 3 ski slope at the Tamworth Snowdome.
Juddernaught
I'm looking to take my Focus in for its annual service. It's a 2012 1.6 Powershift, and the main dealer will do a major service. Is there anything specific in terms of transmission or filters that I'll need to ask them to replace that may not be covered in the service itself? I sometimes also experience slight judders at low speeds when accelerating or when turning right. Would this be a problem or is it my driving style that needs fixing? I'm tapping upon your experience as I do not have any idea what to look for. 
YHS, via email
It needs a transmission fluid and filter change, and there's unlikely to be any change out of £200 for that. Could be that the fluid change will solve the low speed judder.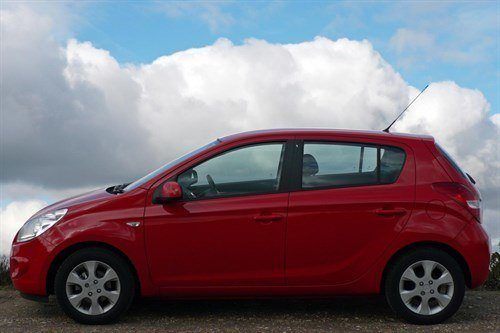 Assault on battery
I purchased a new Hyundai i20 in January 2014, but it suffered a dangerous technical failure with only 9,000 miles on the clock. At midnight whilst driving at 60mph on an unlit dual carriageway with no hard shoulder (A41 approaching Aylesbury), the headlights suddenly went out and the engine stopped and could not be restarted. Since I could not see where I was going, I had no option but to stop, abandon the vehicle and walk to safety in the bramble bushes on the side. I called the police to close the road since cars and lorries were passing at great speed only narrowing missing my unlit vehicle as they saw it at the last minute. My vehicle was towed and the RAC next day found that the battery was loose and movement had sheered through one of the battery cables leading to sudden complete loss of power. I took it to a Hyundai dealership who said it was a known problem that some batteries came loose and they needed to fit packing to rectify this. I wrote to Hyundai customer service to ask for compensation for a known and
dangerous fault, their response was: "As your vehicle has been repaired ... we will not be offering any further compensation". Finally I contacted the Vehicle Safety Branch of DVSA who investigated. This known fault is potentially dangerous, I do not feel that I can trust my vehicle any more and I find Hyundai's response unsatisfactory. What would you advice be?
GW, London, SW1
You did the right thing in notifying DVSA. The reply states that a TSB was issued to Hyundai dealers to look for this problem and fix it on a limited number of 2013 i20s. I suspect yours was one of these, but was not sold until 2014, which is why it was not picked up. If your car was bought from a Hyundai dealer and has always been serviced by that Hyundai dealer then you might have a case against the dealer for recklessly endangering you by not carrying out the TSB. If you had your car serviced elsewhere, then I don't think you have a case, except against the DVSA for not issuing a DVLA databased recall for the small number of 2013 i20s affected.
Comments
Author

Honest John
Latest