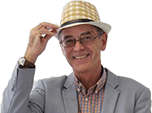 Honest John's Motoring Agony Column 26-9-2015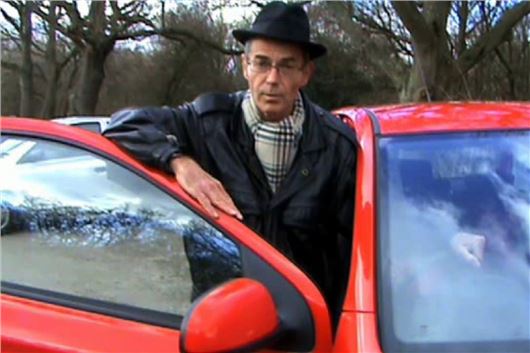 Published 26 September 2015
This week's automotive alliterations involve parking problems, historical histrionics, sensor sensibilities, ambassadorial ambitions and sensational sweepings from the Telegraph's cutting room floor.
As usual, emails to Honest John should be addressed to: letters@honestjohn.co.uk  Please try to keep them as short as possible.
Parking up the wrong tree
I was interested in the query from JS about a penalty charge for being dropped off at the Ibis Hotel at Birmingham Airport. I am very disappointed to learn that this sort of extortion was allowed by the Appeal Court. Exactly the same thing happened to me about a year ago. The situation at the Ibis Hotel is particularly iniquitous as there is a bay clearly marked for 'Hotel drop off'. I was using it to pick up my daughter and granddaughter, but I was there less than half a minute. The first I knew of my 'offence' was when I had a letter from a debt collection agency claiming £150 for non-payment of the charge. I had not received the original penalty notice, which itself is suspicious since no other post has gone astray. The debt collection agency refused to consider my appeal because, it said, the time allowed for appeal had lapsed. Fortunately I passed the matter on to the Parking Ticket Appeals Service (www.parkingticketappeals.org.uk). For a fee of £16 they deal with the whole thing and if they don't win the case they pay the charge themselves. I continued to get letters from the debt collection agency (in which the penalty was gradually reduced), which I ignored, and after a few months I heard no more. So I'd advise JS to do the same.
RD, Leeds
In your case, www.parkingticketappeals.org.uk must have appealed to POPLA (Parking On Private Land Appeals). The Beavis case has now gone to the Supreme Court where it was heard by seven Law Lords on 21st-23rd July and, given the pace of jurisdiction, they are likely to make a binding ruling next month. The seven Law Lords are being asked to rule on 1: Whether a charge of £85 for exceeding a maximum car parking period is an unenforceable penalty? And 2: Whether a charge of £85 for exceeding a maximum car parking period is unfair under the Unfair Terms in Consumer Contracts Regulations 1999/2083? The three Appeal Court Judges may have exceeded their authority in making a judgement on what they thought "fair and reasonable" rather than as a strict matter of compliance with Clause 56 of the Protection of Freedoms Act 2012, Schedule 4, which states "Charges for breaking a parking contract must be reasonable and a genuine pre-estimate of loss." The three Appeal Court Judges ruled on it being a "reasonable penalty", which is not the same thing at all. See: /faq/private-parking-penalties/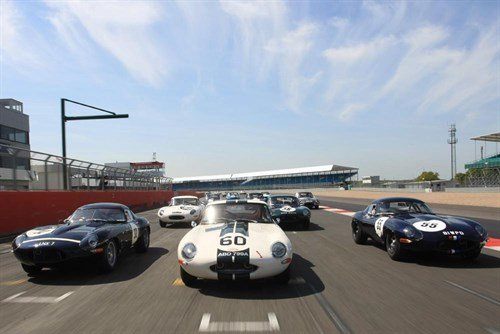 Typing error?
There are two 1961 Jaguar E-Types with supposedly the same vehicle ID. One is in the UK and the other in Australia. What is the legal position in relation to ID in the UK? Is the original ID plate sufficient to prove ID? Can I advise the DVLA to put a marker against the UK car to require proof that it is the original car before it is registered? I have the original plate (according to the recognised 2 different experts in Australia) in my possession and the JDHT certificate and 20 years of provenance since the car was imported into Australia in 1994, including the original import documents. Unfortunately, I have not been able to track down the US "Title" Document. So where does this leave me? Can you advise a lawyer that I should consult on this?
DL, Australia 
They can't both have the same VIN plate unless one of the VIN plates has been forged. They could have the same VIN stamped onto the tub by mistake or by forgery. So which is the original and which is the replica? You can't accuse someone else's as being the replica unless you can prove the provenance of the original. Assuming you are a member of the Jaguar Drivers club, they are the people to advise. They may even have the history of the cars or even access to Jaguar's original build records. You mention US "Title." If your car was originally exported to the US, it will originally have been Left Hand Drive and that will be indicated in the VIN. If the other car is RHD then that might be how you catch them out. These solicitors specialise in classic car provenance: http://www.wilmotslitigation.co.uk/classic-car-litigation.
Sensor fair play
The ESP light has come on in my Golf 3 weeks after a VW service and brake fluid change. VW Exeter Inchcape has told me there is a £144 diagnostic charge. Absolutely astonished by this. An Internet search looks scary for the cost of an ABS unit but as my Golf is 7 years old I've little chance of any goodwill despite always being serviced by them.
PH, via email 
Find an independent VAG (Volkswagen Audi Group) specialist and have him send the ABS/ESP module to http://www.ecutesting.com for repair of the brake pressure sensor. Obviously you will be without the car while the unit is away, but turnaround is usually just a few days and total cost including dismantling and replacing should not be more than £600. Alternatively, tell the VW dealer that you have a maximum budget for the repair including VAT of £600 and if he wants the work he can have it at that price, otherwise you will go elsewhere and stay elsewhere for all future work on the car.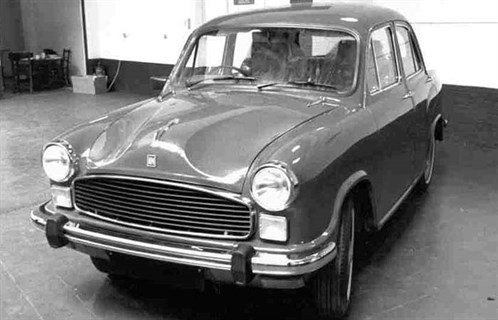 Calmer suitor
I've fallen in love with a 2006 Hindustan Ambassador. Any thoughts? I just like to have a car that is a little different. On the positive side I heard they are mechanically very simple so any mechanic can work on them.
HR, via email
Drive it before buying it. Find out what a 1957 Morris Oxford is like
to drive. Rust is a very serious problem with these because of the variable quality steel they were made from. The original 1.5 litre BMC B-Series engine was very old tech, and UK imports by Fullbore Motors had to be fitted with more modern Isuzu engines to meet Type Approval. Later Indian Ambassadors had 2.0 litre diesels. Full story here: http://classics.honestjohn.co.uk/reviews/hindustan/ambassador/
Under covered operation
I was shocked to read James Foxall's article where he revealed that 1 million drivers are on the road uninsured. Do you think that it is about time that we adopted the system, which I believe is operated in France, where insurance companies issue an insurance sticker, similar to the old tax disc, showing that the vehicle is, in fact, insured. This would give traffic wardens and the police the opportunity to apprehend the offenders?
RH, Somerset
What I think is that cars should be insured for any qualified driver, as in other countries, not drivers insured to drive specific cars. That would solve all sorts of problems. But in any case, if an ANPR check reveals that no one is insured to drive a car, the registered keeper of that registration is in serious trouble, and if the car is stopped on the public highway the car is immediately confiscated and impounded. See the Tweets about this by Surrey Road Cops.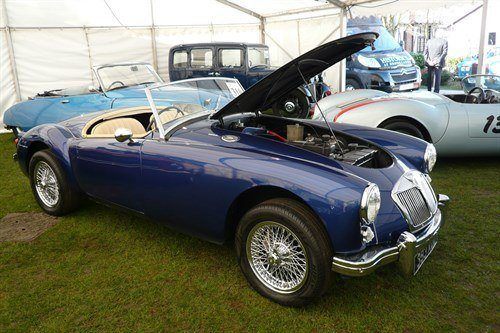 Out of Africar
I have friends who lived in South Africa for more than 30 years, they have friends who have run into hard times and have decided to sell their MGA. It was a new import in 1962 to the then Southern Rhodesia. It has been owned by them since 1972 and has all matching numbers. It has never been near the sea. It has done 50 miles since a complete rebuild and interior re-trim. It looks to be an exceptional car. Could you tell me of any pitfalls (further expense) I could endure? Would the car be of lesser value coming from South Africa (it is right hand drive). Would it be easy to re-register in this country?
AT, Kilsby
This will be a 1,622cc MGA, with the characteristic, slightly punched-in grille. (The photo is of a similar, earlier MGA that made nearly £20,000 at a Historics Auction.) With its 'dry state' history, RHD and a top class restoration it could now be worth as much as £25,000 - £30,000 in a UK classic car auction. No lesser value coming from South Africa. Should be no problem importing it and registering it in the UK. Cars over 30 years old escape 10% EU import duty and 20% VAT, but you need a 'Binding Tariff Information' certificate from HMRC confirming its original condition and then pay just 5% tax on its value. Better to use an export/import specialist and have it shipped in a container. Talk to www.hillshipping.com; www.goldenchariotsinternational.com;www.rjjfreight.co.uk; www.eliteshipping.co.uk or www.shipmycar.co.uk  
Fab flaw
I own a 6 year old 1.2 3-cylinder petrol-engined Fabia, which has covered a genuine 25,000 miles, has been serviced annually and generally well cared for. Last month, a new engine had to be fitted at a cost of £2,500. I was both surprised and disappointed, and made an approach to Skoda Customer Service Centre. Obviously out of warranty, I sought a "substantial contribution" from Skoda nonetheless. I was encouraged to make the claim by the Skoda dealer/repairer who told me I had been " very unlucky ". Today I received a phone call offering a free service plus a £100 voucher.  Am I being unreasonable in expecting much more? To state the obvious, surely the mileage covered is equivalent to 12-18 months normal use? I fully accept that Skoda is under no legal obligation but whatever happened to good old fair play? What do you think?

BR, via email
Yes. I'm afraid that if it is 6 years old it is legally no longer anyone's responsibility.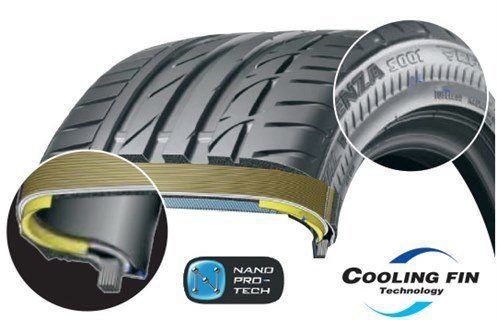 Tyre straits
I thought you might like some feedback. I have changed the runflat tyres of my 2004 E60 BMW 525i and the car has been completely transformed. It is now a pleasure to drive, with 'tramlining' completely gone. It's so different it's difficult to believe. When I had the problem it was on Bridgestone RE50 Run Flat 225/50 WR/17, the BMW recommended tyre. I switched to Bridgestone S001 Run Flat 225/50 WR/17, also a BMW recommended tyre. Anyone having the same hard ride tramlining should consider the switch.
 
DT, via email
That's interesting, because back in 2009 I was involved in testing a new type of Bridgestone tyre dubbed 'Runflat 3' in BMW 3-Series E90s and 5-Series E60s that used nano technology and unique cooling fins instead of stiff sidewalls to run flat and consequently offered better ride comfort than stiff sidewalled runflats. We did notice that, when suddenly deflated, the Runflat 3s did not leave as much control as Runflat 2s. Then everything went quiet. In fact, development continued and Runflat 3s were eventually launched in 2011, two years later. Bridgestone tells me that while your S001s were approved as OEM for the E90 3-Series, they were not approved for the E60 5-Series because by then it was an old model replaced by the F10 5-Series.
Cracks in the sealing
I have a 2009/59 Hyundai i10. The warranty ran out in February and I had the car serviced, MoT'd and an oil leak fixed just before the warranty ended. In June, I found another oil leak, so took it back to the dealer who said it was a faulty seal (the same problem as in Feb). They said that because the fix in Feb was done under warranty and now the warranty has ended, I'd have to pay. As a goodwill gesture due to loyalty, they have offered to pay 65% of the repair. Whilst grateful of the goodwill gesture, I do not think that I should have to pay anything as their 'fix' has only lasted 5 months. Am I being unfair?
SD, via email
If it's the same fault and because they failed to fix it the first time under warranty then you should not have to pay. The crucial wording is that "they failed to fix it the first time under warranty." Not that "it failed again". 
Recycled bike
I have recently purchased a vintage motorcycle that on its first outing completely seized and could have caused a serious accident. The price paid for the bike was possibly the highest it could be for this make and model due to its meticulous restoration and attention to detail as described in the sale details. Since the engine seizure a specialist garage has confirmed the bike was put together wrongly, which is why it seized. I purchased the bike from a dealer who took it in part-exchange but then marketed and sold the bike to me. It was sold as "showroom condition" and although it was stated that it did not come with warranty I believe it fair to assume that with such a high price and marketed as it was then it is fair to expect it to operate well and not fail after 7 miles? My specialist repairer has also said he has doubts over the authenticity of parts used and would value the bike at half what I paid for it, if that. I have read some elements of the Sale of Goods Act and believe I have a right of redress to return the goods as not fit for purpose? I have lost all faith in the bike now and would not feel safe on it. Can you help me please?
DB, Exmouth, Devon
Phrases like "I have lost all faith in the bike and would not feel safe on it" have no place in a Small Claims County Court action for breach of contract. A 'historic' car or motorcycle is considered a work of art and is not sold with the same assumption of roadworthiness as a normal new or second hand car or bike. But you probably have grounds for breach of contract because the bike was "not as described." Your rights and the relevant statutes and case law are here: /faq/consumer-rights/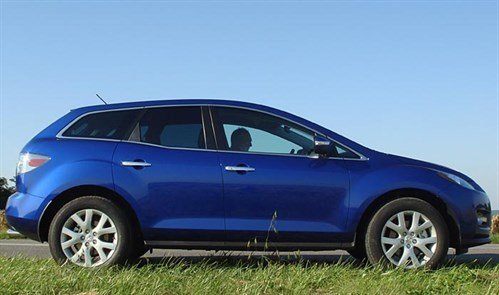 Wheeled, of Kent
My Mazda CX7 has 235 x 55 reinforced tyres on 19-inch rims. The ride is terrible. Would 235 x 60 non-reinforced tyres on 18-inch rims improve matters?
MB, Maidstone
The 19" wheels must be an option or an aftermarket fit. Switch to the standard spec 18" wheels 235/60R18 Bridgestone Dueller H/P tyres
6 appeal
I need a car, can't afford new but could probably stretch to a 2-3 year old example. Large enough for family work, lowish running costs, good for long journeys, yet with enough power to have a little fun when the kiddies are not in the car. My two frontrunners are the Mazda 6 2.2d Sport (175) and the Skoda Octavia vRS TDI (184). As far as I can tell, they have similar performance figures. The Mazda looks better from the outside, whilst the Skoda has the nicer interior. The Skoda has better on paper economy but the Mazda complies with euro emissions standard 6 (is this important?). Which is better from a technical point of view? Which if either would you choose, or would you go for something else?
CS, via email
The Mazda is better. It has a manifold in head engine. The current VAG EA288 1.6 and 2.0 litre diesel engines are also manifold in head, but the more powerful ones only meet EU6 with AdBlue. EU6 will become increasingly important in years to come. Non-EU6s will soon be banned from Central London, for example, maybe even from the whole London LEZ. I wouldn't worry too much about getting a Mazda 6 175 over a 150. In reality there's very little difference in performance. Same 380Nm torque. And the 150 seems to be more reliable. Just as good on 17" tyres and rides better than on 19s. The pre-facelift Mazda 6 Skyactiv has much nicer steering than the post facelift one, from 2015.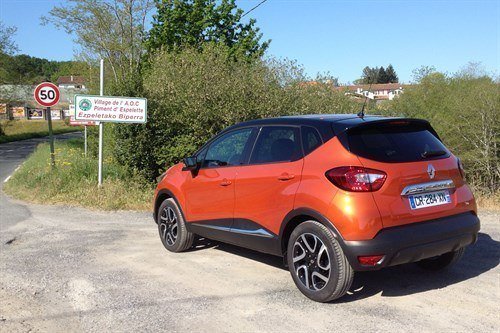 Enraptured by Captur
I am considering changing my car and have looked and like the new Renault Captur. I was wondering if you have reviewed this car and if so what were your findings. 
MS, Stockport
Certainly have. Test and video here: /road-tests/renault/renault-captur-road-test//  Now that there are more Capturs on the streets I'm suddenly seeing a lot of interest in them.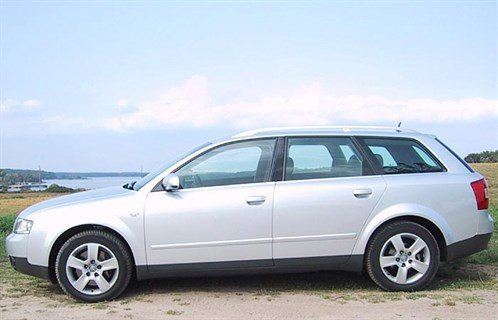 Tronic indigestion
My son has "inherited" my Audi A4 Avant Sport TDI PD 130 Auto, purchased new in October 2004, and now with 90,000 miles on the clock. It has developed transmission problems. Bristol Transmissions have advised that at best the clutch can be replaced for around £1,500. At worst it will cost over £3,000 for a complete transmission replacement. Webuyanycar.com has advised a purchase price of £2,850. Glass's Guide indicates a range of £3,500-£4,500 for a private sale. Is it worth repairing, given they intended to sell it in any case at the year-end, and can he obtain a cheaper repair job elsewhere, preferably in the Bristol area?
JK, Pyrford
The webuyanycar trade price is not for the car as is. It is for the car repaired. And it's about right. Repaired, the car is not worth £3,500 - £4,500 to a trader and £3,500 would be pushing it as a private sale. The problem is even Bristol Transmissions cannot confirm what is wrong with the Multitronic transmission until they take the car apart. I don't see how you will get a cheaper repair done properly.
Rubbish car
Our rather scruffy but much loved and until recently very reliable 65,000-mile 2000W Mazda 323 Auto looks like it may finally need some expensive repairs. Up until now in over 10 years it hasn't needed anything other than routine servicing and a tailgate strut. There is a rusty sill, the ABS and brake warning lights are permanently on, and it now seems to suffer from random but quite noticeable power losses that come and go on a whim. We wonder whether it is worth spending on it, and even diagnosing the problems could be quite costly, especially if it turns out to be wasted money because of the prohibitive cost of repairs. On the other hand, whilst spending up to £1,000 on it may not make much sense it could mean we get several more years out of it and we will have a an old car with a known history. We have another car for long runs and the Mazda does only shopping trips, local service and short runs to and from our allotment with all that entails. Round trips of more than 20 urban miles are rare and 2-5 miles are the norm. If it is to be replaced the criteria are simple: 1) Petrol not diesel for obvious reasons, 2) Automatic is essential, 3) Not too small as it needs to transport all sorts of stuff from time to time, 4) Easy to get in an out of, and 5) Cheap: say around £2,000, but the budget is flexible. Speed, style and a cool image are not priorities, and the badge on the bonnet is irrelevant if it does what we want. We'd probably buy another 323 if we could find a fresher one locally, but most owners seem to have the good sense to keep them until they drop - which can take a very long time. What else could you suggest that might do the job for a few years? We've thought about a Mazda Premacy (if one can be found), Golf/Focus/Astra estate or similar, Early Ford C Max/ Early Honda Jazz. Can you tell us what you think please. Many thanks
PW, via email
With those symptoms the 323 won't pass its next MoT and cost of fixing is much more than its value so I think you'll have to scrap it or donate it to a school project. Yes, a Premacy is a good idea. You might find an early Jazz for £2,000 but its CVT could be on its last legs. If you can find a Ford Fusion 1.6 4-speed auto, they were okay for the kind of jobs you need it for (avoid the 1.4 automated manual). If a C-Max try to get one with the 1.8 Mazda chain cam engine.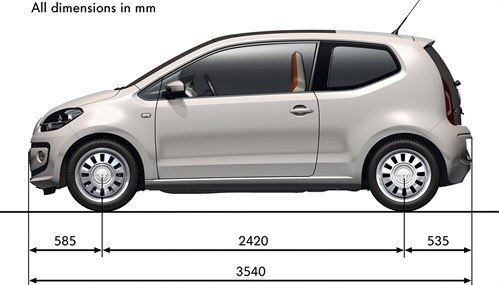 Upwardly mobile
My daughter is looking to buy her first car and has been considering a Ford Fiesta or VW UP or Polo. The budget is £7,000. Annual mileage will be approximately 10,000 to 12,500 with a mixture of journeys on rural roads plus motorway driving. This will need to be a reliable car for the daily drive to work. Would you have any particular recommendations?
PT, Great Easton, Essex
Ups are good fun to drive but be sure to listen for any gearbox noises on a test drive and if there are any, leave it alone. Fiestas from 2008 to 2013 (before the Aston Martin facelift) were very reliable. Since 2013 Fiestas have been less reliable. Polos are generally over-rated.
Making up is hard to do
In September 2013 my wife bought a Vauxhall Meriva 1.4 from the local Vauxhall dealer, including in the price £399 for Cosmetic Insurance.  She was told that this policy would cover any minor scratch, dent or similar damage. Last weekend I parked the car in a confined space, and a low wall caused a shallow scratch, 18cms in length. The administrators of the policy, Car Care Plan Ltd., have refused our claim as the maximum length of any scratch must not exceed 15cms. As all of the damage is on one door panel, I fail to see the sense in this refusal. Any thoughts?
CP, Peterborough
I fail to see any value in the insurance. I'd tell the dealer that if he or the insurance doesn't pay to have the car  repaired you will take him to the small claims track of the county court for selling you an 'insurance' that proved to be valueless.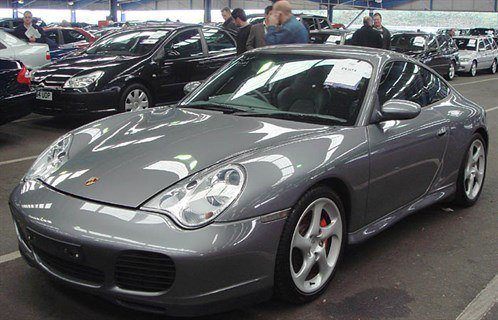 Tax factor
I have a Porsche 911 996 Turbo, which was new 21st September 2001 when bought by a Guernsey resident. It was then sold into the UK in 2006 and first registered in the UK 6th February 2007. Because the DVLA made an error with the VIN on the V5, the car was first registered in the UK with a 56 plate but this has subsequently been corrected and it now has a 51 plate to correspond with the build date of 21st September 2001 (confirmed by Porsche). Tax categories for high CO2 were changed on 26th March 2006 resulting in higher car tax after. Cars before that date would continue on a lower tax. In this case, the DVLA claims the important date is when the Porsche was first registered in the UK, which is 6th February 2007 and not the build date 21st September, 2001. Could you comment, please?
DC, Truro
Unfortunately, what the DVLA has told you is correct. This catches more than a few people out.
Lemon aid
I have had a string of bad cars. The first was a 1999 Ford Focus (suspension, clutch and head gasket). Then a 2005 Ford C-Max (electrics and ABS). Now a 2005 Mazda 3. Having replaced front arms, strut mounts, sump pan and still a defective power steering pump I now feel it is time to move on. I have around £4,000 and am in need of a reliable family car. I'm considering either a 2007 Skoda Octavia 1.6 Elegance, 2009 Astra 1.6 or 2007/8 Ford Focus 1.6.
LW, Hereford
Your problem is your budget and the ex-fleet type of cars you've been buying. That sort of figure doesn't necessarily buy a reliable car and is more likely to get one that you are going to have to spend money on, which you won't get back, so it makes more sense to increase your budget. Best not to buy ex-fleet, particularly diesel ex-fleet because the fleet will have under maintained the car and already got its reliable life out of it. Hondas and Toyotas are the most reliable makes. You're not far off a Honda Civic 1.8iVTEC that has an excellent, chain cam engine that rarely gives trouble and can give up to 45mpg.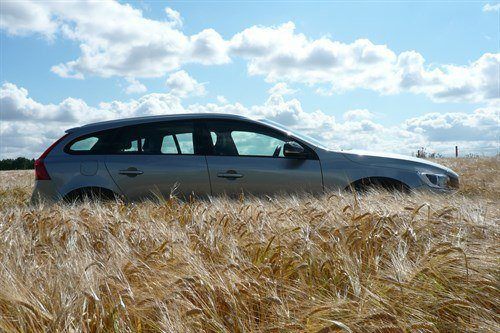 Parental guidance
Although I am passionate about cars, I am at a loss as to what to recommend as my parents' new main car. They currently have a BMW 114i Sport as a small runaround, and until recently company-leased a Freelander 2 SD4 HSE Auto (their seventh in as many years). However, they now have a budget of up to £50k to spend on a main car to run alongside the 1-series. A Range Rover ticks all the boxes, but they want a change from the high driving position and are concerned about reliability of 4x4s in general, and especially of Land Rovers. They've considered a Jaguar XJ SWB Portfolio 3.0 Diesel, which is more what they're looking for but ideally they'd like to fit a tow bar for a small lightweight trailer for added practicality, and the XJ does not allow for this due to its air suspension. Other cars they've glanced at include Merc's E350 Estate and CLS350 Shooting Brake, but they're not quite the same in terms of interior comfort – they're just a bit plain, boxy and German. As for Jag's XF Sportbrake, it looked a good option except it's well out of date and the interior is terrible. As you can see they're stalling; so can you help?
LM, via email
They could wait for the new Jaguar F-Pace. The XE does not seem to be capable of towing due to its aluminium construction. They could also consider the new Volvo V60 Cross Country AWD, which I was driving today, which has limited off road ability and which can tow 1,900kg. I'm in the process of writing a road test of that and will add it to tomorrow.
Court in the Act
Why do car manufactures hide behind dealers who are completely incompetent to repair their cars? Pressing 're-set' will not ever fix the problem. They say that the computer cannot tell them historical reasons for the car's failure and insist I must let them drive the car to identify what's wrong, which I have great difficulty believing. Electrical gremlins in the gearbox and other essential features have ruined the experience of my brand new £80k sports car and the manufacturer refuses to entertain a replacement even after visiting the head of Customer Relations personally and explaining the difficulties I am experiencing. I have tried to reject the car many times, but they will not accept responsibility for its failures and ask for photographic proof. Which is tricky when you are causing a traffic jam as a result of another failure. After 8 visits to my dealer, where they have kept it for a total of one month out of the 8 months I have owned, why do they still insist I have no right to a replacement when it consistently fails again when I get back? All the dealer is willing to do is offer me half its value. Before this unacceptable situation gets to a whole year, what are my rights, please?
WF, via email 
Your rights are against the supplier, not the manufacturer. This FAQ tells you: /faq/consumer-rights/ To reject an £80,000 car will require action in the full County Court, which could, itself, be expensive.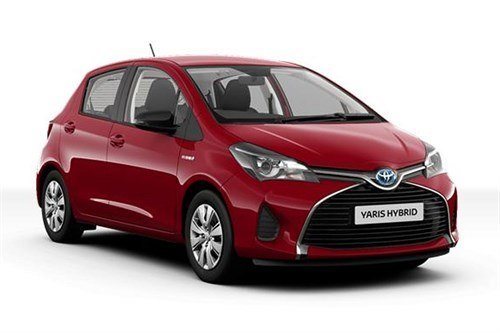 Shrinking pocket
What would be a cheaper alternative to a new Toyota Yaris, having similar access considerations for an elderly driver? Preferably new but used suggestions would be considered.
RA, via email
Toyota has just reduced the price of its entry level Yaris hybrid to £14,995 and it comes complete with climate control a/c, electric windows, split folding rear seats, a 5-year warranthy on the car and an 8 year warranty on the hybrid components. Smaller alternatives are the KIA Picanto, Hyundai i10, VW Up, SEAT Mii, Skoda Citigo, Peugeot 108, Citroen C1, Toyota Aygo. Consider a 2 door versions because they have wider doors that are easier to get in and out of (but also consider that they open wider so need more space to the sides).
Curate's eggs
It took me years to bring my firm and my customers around to the understanding that "we", i.e. all of us, only procure and accept the actual best quality of materials, design, strength, manufacture, surface finish treatment, fasteners and operational fit and performance. What then comes out of the customer's box as delivered, for a few hundred pounds a unit, is a) drop-dead lovely and perfect, b) makes the competition look like a handful of gravel and c) will operate beautifully for the rest of the customer's life.  Every product has the date code, our name and the Union flag. Today's purchasers of 4-year old cars face problems as never foreseen. The car you buy for £10,000 may have been repaired, to pass its last MOT, with cheap Oriental parts, which may fail disastrously at any moment. Even the technician who fitted the recent parts will have no way of knowing if they are good, bad or indifferent. Even a major supplier of Land Rover parts, curiously, offers a choice of 3 part numbers for many components:  these are said to represent "Land Rover" branded parts", "original equipment manufacturer" parts, or "pattern" parts. If it is your brakes, and your family, which do you choose? Glenn Brown, at GB Autos, tells me that certain Volvo "factory part number" parts are available from USA or Chinese or other sources.  Some have proved reliable, some not.  Electronic modules from a certain country appear notoriously unreliable over time. The average car owner has no way of discerning the component quality, or, come to that, the correct commercial price for the parts fitted (buy Chinese, charge OEM seems likely). Your "Good Garages" may well have a grip on this, but there will still be many other disappointed drivers on the hard shoulder, as seen in your postbag. Could it be time for "Good Garages PLUS Good Parts"?
GC, Kingston upon Thames
It's a good point. The older the car and the more impecunious the owner the more likely this will be and the greater the chances of the car repeatedly breaking down. Perhaps this is more something for Motor Codes that is the Government approved upholder of standards in franchised and non-franchised garages.
Comments
Author

Honest John
Latest