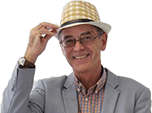 Honest John's Motoring Agony Column 22-08-2015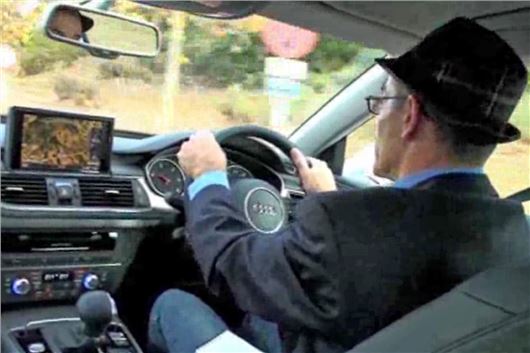 Published 22 August 2015
There are no motoring agonies in Telegraph Cars today because the entire issue has been devoted to the hugely enjoyable Goodwood Revival. So for anyone suffering withdrawal symptoms, here is a substitute.
As usual, emails to Honest John should be addressed to: letters@honestjohn.co.uk  Please try to keep them as short as possible.
Circulation issue
I would be grateful to hear your views on EGR valves. My instinct is that they are a ridiculous device putting horrible exhaust gases and small nasty particulates back into my engine. I have a 2008 Vauxhall Vectra 1.9CDTI with 32,000 miles on the clock.) I think it is ridiculous to feed back into the engine fumes that it has rejected. I have recently done an up to date mpg check and found it has dropped from 39 / 40 mpg down to 33 mpg, though the car now has a roof rack. I would have thought the roof rack would only have a small impact on the mpg: maybe 2 or 3 mpg. Due to a medical condition I have had to reduce my mileage to comfortable lengths of only a couple of miles : 2 miles there and a couple of miles back. I do make a once a week journey of a total of 14 miles there and back. So what I'm trying to describe is the fact that I'm now only making short journeys which again will reduce my mpg quite sharply I would guess. My question is, will removing the EGR valve improve my mpg?
SE, via email
An EGR valve is another dubious component legislated into car engines both petrol and diesel to reduce emissions, in this case crankcase emissions. They are often badly and cheaply made so any attempt to clean them results in breakage and the need to replace them. They were actually the first of many expensive emissions devices fitted to diesel engines, coming with the first direct injected VAG TDI engine: the TDI90 in the Golf and Audi 80. They have been followed by oxidising catalytic converters, DPFs and now SCR systems fuelled by AdBlue. The 'government' (as you put it) has nothing to do with this. The legislation is international, usually brought in after extensive lobbying by the manufacturers of the emissions control equipment. That's how the World is run, how everyone is suckered and how big money is made. However, your drop in mpg would be accounted for by the combination of the roof rack and the short distances you now drive.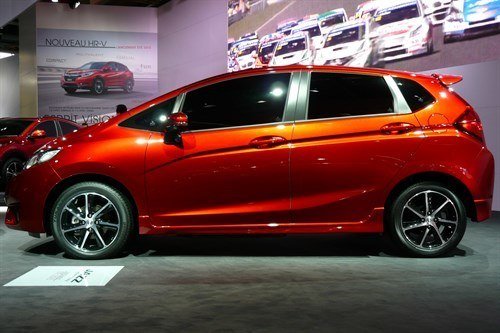 Talk converting
I'm in my mid 70s and need to change cars. New or nearly-new, preferably 1-2 years old. I would like something about the size of a Jazz, B-Max or maybe a Golf. However, I also need an auto gearbox. I read your Cars section every Saturday in the Telegraph and I am totally confused as to what is a good transmission and what to avoid. The cars that I have looked at all seem to have either an auto/manual, VAG, DSG, DSG-7, S-Tronic or i-Shift. What's left to choose from? I have had Mazdas in the past but they were standard shift. Whatever I choose, it should be petrol. I only cover about 4,000 miles a year, short runs and seldom over 40mph. The Isle of Wight roads are all two lane and far from straight. Anything you can suggest will be greatly appreciated.
JM, Isle of Wight
Your best bet is probably a late Jazz 1.4iVTEC CVT-7. Very reliable. I just bought a 5-year old Jazz in Thailand, but there it has a more powerful engine and a different, torque converter autobox. The car itself is very practical and brilliantly versatile. Even roomier new Jazz on the way, arriving September/October, tested here: /road-tests/honda/honda-jazz-2015-road-test/ . Alternatively, either a new Mazda 2 , Mazda CX-3 or Mazda 3, all of which have an excellent 6-speed torque converter automatic transmission.
Radars of the Lost Ark
I was clocked at 91kmh in an Avis hire car on an A road in France with an 80kmh (50mph) limit. Avis told me the cops allow up to 87 before sending a penalty notice. I am not complaining, but was not aware of what seems like a burgeoning speed fine industry in France. If I were to complain it would be that the limit was poorly marked (I was looking out for them). So now the French have speed limits that are just as ridiculous as ours it seems. So many good A roads have 50mph limits in the UK and now 80kmh in France - same thing. Few side roads - reasonably clear views and no especially sharp bends. The French cameras are sneakier and less visible than ours though, so I wondered if it's worth warning unsuspecting Brits that they are lying in wait.
PO, via email
Fair enough. Actually part of a pan-European TISPOL campaign. Only this week Surrye Road Cops were Tweeting about a speed trap they unexpectedly set up in Weybridge, Surrey. 
Perplexused
I've found a 2004 Lexus SC430 in A1 condition with 52k miles at £10k. And a 2010 IS250C in good condition with 31k miles at £14k. It has had the folding-top noise problem sorted. I greatly enjoy both my 2008 Chrysler 300C diesel estate and 2005 SLK280, neither costing much as retirement hobbies and I have the space, though live next to a salt-wind beach near Chichester. Total annual mileage is 10k. My wife loves her 2013 Touareg 3.0TDI and is happy to ride with me in an open convertible. She semi-retires this summer. What would you do?

MK, via email
The SC430 is a weird car and because of that might start to enjoy some sort of classic status and start to rise in value. The IS250C is a newer, better car and more practical. What's particularly good is the lack of wind noise with the top down on the motorway. You can cruise at 70 no problem. And, of course, parts are cheaper and reliability is very high. You could cheerfully set off for the South of Europe in one, whereas you'd have to think twice about doing the same thing in an 11-year old SC430.
Evans help us
I have a Mk1 Audi TT as my play car which is brilliant, but I recently bought a top of the range two-year old Honda Civic, 2.2 diesel. I've had a whole range of cars, diesel and petrol from Jags, 205s, Golfs, etc. over the past 40 years and I must say this is the best I've ever had. I know the reservations about current diesels and DPFs but I'm prepared to bite the bullet. I do all my own work and oil change at 5,000 miles. They drive beautifully, have excellent performance and are so technically sophisticated it's unbelievable. Just my opinion. Hope you're going to audition for Chris Evans's Top Gear you would be absolutely ideal.
RH, via email
The new Civic 1.6iDTEC is even better and is the top performer in Real MPG in terms of getting closest to its ECDC figures. There are two reasons why you won't see me on the new Top Gear. The obvious one is that they wouldn't want me. This will be Chris Evans version of Top Gear. He needs fresh people like Mark Nichol. He doesn't want old fogeys like me. I'm never going to get the Worldwide audience that Clarkson got for Top Gear, and that was by being extremely bright, being an extremely good presenter, and by working 20 hours a day on Top Gear alone. I'm physically too old to get up to the kind of capers that captured that audience and made all that money for the BBC. The other reason is that in order to do Top Gear I would have to give up everything else, including my own business of honestjohn.co.uk and answering up to 100 readers emails a day. There aren't 48 hours in a day. But Mark Nichol is in with a chance.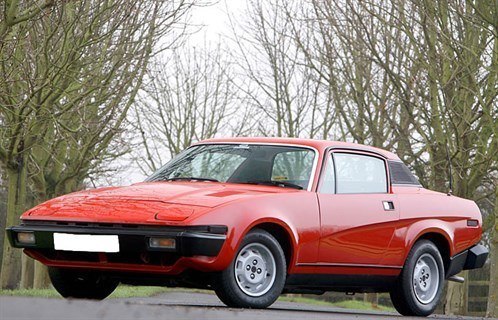 Impractical classics
I had a Triumph TR7 in the nineties and the unbreakable cam-chain broke. What's your suggestion for a good practical classic for £10k?
MK, via email
Unless you have a fully equipped garage and the necessary skills and love tinkering with cars, or unless you can afford the fairly constant attention of a specialist garagemen, no classic is 'practical'. You can't rely on any of them to start when you want them to or to complete a journey. I'd run a mile from British classics that were always breaking down on me in the 1970s, yet that the Brits view through rose tinted spectacles and consequently over-value. I would not look for anything specific because that's the wrong way and can lead you to settle for a car just because you drove a long way to see it. But if I happened across something I liked and the price was right I might buy it. At the moment I fancy a mid-50s Jeep (I had a '42 Ford Jeep when I was 17).
Roar nerve
My Audi A4 Avant has developed an unpleasant 'wow, wow, wow' thrumming noise that can be heard and felt in the car. It is nearly 5 years old, has done 40.000 miles and has 18-inch wheels. The noise is intermittent and is appears to be worse on newer road surfaces and when going uphill in 6th at about 60mph although it is sometimes faintly audible under other conditions. I have checked the tyres and there appear to be no visible faults on them. Please could you advise me? Is this the result of the combination of the ridiculous low profile tyres,18 wheels and the new road surfaces or is there more likely to be problem that needs technical attention? In the past I have found Audi reluctant to 'hear' or act on strange noises.
RH, via email
Most likely to be the tyres, especially if they are more than 2/3 worn because by then more of a wide tyre is permanently in contact with the road surface. A simple cure is to swap tyres front to back until theyr're all worn down to around 2.5mm (a safer limit than the legal 1.6mm).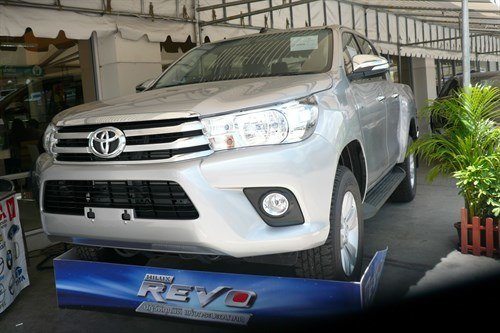 Changes about to pick-up
There appear to be many totally new or facelifted pickups being announced within the next two years, e.g. the new Nissan Navara. Unfortunately, I must make my choice for delivery around October 2015. Which models would have the most longevity from this time?
TS, via email
The new Navara and L200 have been on the road in Thailand where they are built since January and the new 2.8 Hilux went on sale there in June. So all have now been renewed. I'd go for an Isuzu D-Max. I've bought 3 over the years. In Thailand the new one is softer and more comfortable than before, but UK versions aren't because they have to carry 1 tonne. See our Vans section.
Man on the source
I'm thinking of buying a 44k mile 2007 Skoda Fabia VRS from a specialist dealer. I'm worried about tales of water ingress. Could you advise please?
GG, Greyabbey, Co Down
Nothing specific on this: honestjohn.co.uk/carbycar/skoda/fabia-2000/?section=good  But it is generally typical of ageing VAG cars that the plastic damp proof membranes inside the doors eventually deteriorate, crack and crumble allowing rainwater to come through the doors into the car. The other source is the pollen filter (if it has one). If the drains to the vent well in the bulkhead get blocked then rainwater has nowhere to go except via the pollen filter into the car.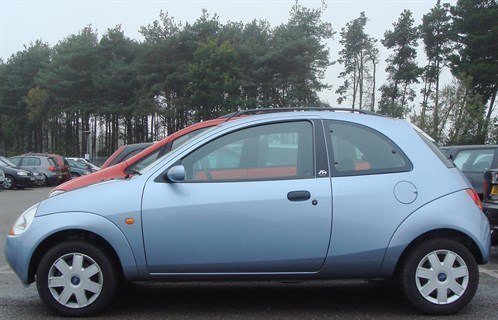 Cooler KA
I am thinking of having air-con fitted to my daughter's 2004 Ford KA. Can you recommend a firm that could do this and how much do you think it will cost? If it's too expensive surely I could pick the bits up from a breaker's yard and get someone to do it. What do you think?
AE, Essex (where it's currently 27C)
You might find the bits from a post-2006 KA Climate at a breakers. But you may discover that your 2004 Ford Ka is fitted with air-conditioning anyway. Simply lift the carpets to reveal rust holes in the floor that can be employed to cool your ankles in the hottest of weathers. And, should the car ever break down, merely stamping on the floor should give access to the road surface beneath so you can walk the car to the nearest garage. (Many KAs are dying of rust in the floopan and sills.)
Unsaved space
I wonder if you can give me some information on space saver spare wheels. I own a 2012 Skoda Fabia, which came with a space saver wheel fitted with a 195/55 R15 tyre, the same size as the ones fitted to the car. Can a road tyre be fitted to this rim? If not, how many times can it be used before the tyre needs replacing. There is not enough information on the use of this type of tyre.
AS, via email
If it is the same size as the road tyres and has the same speed and load marking on the sidewall then it saves no space and can be used in place of the road tyres indefinitely. If it has a lower speed or load rating then it can be used over and over again as a temporary spare, but with speed restricted to no more than 50mph.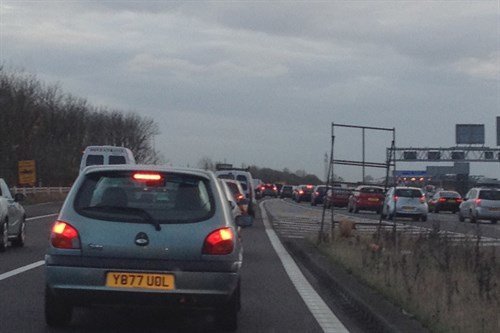 Speeds of discontent
Now, when everyone is virtuously filling the inside lane, how are we going to join a motorway? Also, speaking as Devil's advocate, if one is doing 70 mph in the middle lane, where is the harm?
MS, Farnborough
Anyone with at least a quarter of a brain watches the sliproads and, if reasonable to do so, pulls over to let traffic on the sliproad onto the motorway. Remember, drivers on the motorway can see vehicles on the sliproad. Drivers on the sliproad cannot necessarily see vehicles on the motorway. As for 70 in the centre lane, most speedos over-read at 70 by more than 5% and as much as 10%. And what gives you the right to impede drivers who want to go faster than you? That is the worst kind of confrontational thinking. I leave space for other drivers where they need it and I get out of everyone's way as soon as I can. That van driver who failed to turn up at his CLOG court hearing deserved every penny of the £940 fine and every one of those 5 points on his licence.
Clutcherbomb
My daughter has a 41-month old Ford Focus 1.6, which Ford calls 'automatic' and which has given trouble throughout its life. It is presently off the road with one of the clutches failing but she is told that parts from Ford are taking up to 4 weeks to obtain (disgusting). When she finally gets the car repaired she will look for something better to drive and more reliable about the same size as the Focus with petrol engine and torque converter auto box. What would you recommend?
BW, Allestree
Yes, I'm up to several complaints received every day over this issue. The oil seals of the main shaft fail, leaking into the clutch packs. Your best bet for a replacement is a Mazda 2, Mazda CX-3 or Mazda 3, all of which have an excellent 6-speed torque converter automatic transmission and I've had no complaints about it at all.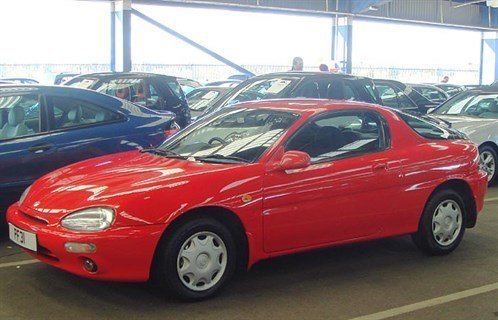 Odd one out
I own a 67,300-mile Mazda 1996N MX3, flame red in colour, 1.6 automatic, with electric windows, electric sunroof and power steering. I have owned it from year 2000. I have decided to sell, and have no idea what the value is, or where to advertise the car. I consider the car to be in good condition, and have had it serviced every year. Could you please advise me on the value and the best place to advertise?
TH, via email
This is a bit of a curiosity because it is not the quicker V6 version and 67,300 miles lifts it above having much appeal to the classic market. I'd try £950 on http://www.autotrader.co.uk
Trailer of destruction
My car's mirror was smashed when an oncoming vehicle overtaking parked cars on his side of the road forced his way through into my lane on a busy commuter 'rat-run' route. Highway Code references 162, 163, 166, 167 comments on not to just follow following an overtaking vehicle ahead; giving way to oncoming vehicles; forcing other road users to brake or slow down refer etc. I have full photographs of the road after the incident, the stopping place he should have used, but was confounded when the young lad involved quoted 'from the Highway Code' that he had priority, ie my lane, because he was towing a trailer going up hill (a small incline on a bend in the road). I confirm his trailer was un-braked, empty, and of smaller width dimension than the car, with no electrical fittings to the car but am not sure if the trailer had a number plate on it. What are my options? Insurance route and lose some of my no claims bonus?
Pay it myself when it wasn't my fault? Sue in the small claims court for new mirror + fitting + my costs associated with this this fracas? He further stated the incident was filmed by an in car camera. Can I have access to this claimed material? I would appreciate any input you can give to this matter regarding modern day driving practices. My car is an 2005 Prius T5.  His car was I believe 2011 Ford Focus.
RW, via email
You'll have to declare it to your insurer but what the lad told you was nonsense that he probably made up on the spot. If you take the case to court you can get a court order for him to supply the camera footage.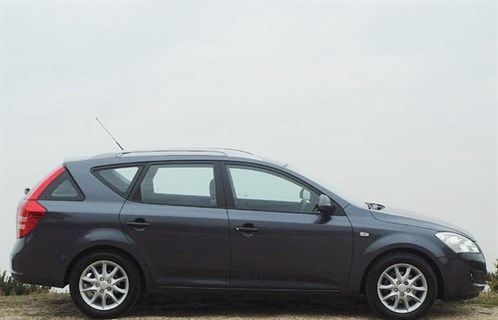 7th year glitch?
My KIA cee'd 1.6 automatic is coming up for its 7 year service at the end of July and hence the end of its warranty period. I bought it from new and it's been serviced by the KIA dealer in accordance with the warranty terms. As it has only done 30,500 miles I intend to keep it for a few more years. Is there anything extra I should be looking to get done at the service?
KB, Fareham
Change of brake fluid, coolant and automatic transmission fluid as well as oil and filter change.
Random hesitation
My Citroen C3 randomly cuts out while I'm driving. No pattern and it can go for weeks without it happening. Sometimes it happens while idling at traffic lights; sometimes while I'm actually driving or turning corners. It has 50,000 miles on the clock and is serviced regularly. There is nothing else wrong. I can drive 200 miles without any problems and then it can cut out 4 or 5 times in a single journey. It has been into the garage - one I use regularly and trust - but they couldn't find anything wrong and the fault didn't occur while it was with them overnight. It has been happening for months now and it is unnerving to say the least. I have been advised not to take it to the Citroen dealer as this could be expensive - which I can't afford - but to look for an auto electrician locally.  I'm not sure how to do this without risking being ripped off or using someone who will make it worse.  Please can you help?
PT, via email
Probably the fuel tank sender pump, its earth, or the fuel tank sender pump relay or its earth. An earth problem would explain why it is intermittent. Look for local 'car electrical specialists' at www.yell.com
Charted discovery
I've found a two-owner 2008 Discovery 3 with 110,000 miles on the clock. It has a full Land Rover service history with the cambelt done and invoices for extra work (EGRs, parking brake, air compressor) and also maintenance items such as pads, discs, etc. It's in good condition and has clearly been looked after. The price is also acceptable. I intend to keep it for about five years and another 60,000 miles or so and accept that items will wear out and need replacing. I know of all the horror stories but I've also seen loads of high mileage Discoveries and know plenty of very happy owners. So I suppose my question is: fundamentally, is a well looked after Discovery 3 a fairly good bet or is it more likely to become a complete money pit? I know there's no such thing as sure thing but any advice would be gratefully received before I make my mind up.
JH, via email
The chances that it will cost you money are higher than that it won't. But you seem to be prepared for that. Also worth reminding you that Discoverys are heavy and use a lot of diesel. 
The right shift
My wife and I are 70 somethings. For the past 15 years we have driven Polos to much satisfaction. My wife is now disabled and has difficulty getting in and especially out of the passenger seat in our Polo. We are looking to buy a new car to help overcome this problem. I would like to spend the easy side of £15,000, but it would have to be an automatic. Recently parked on our street is a new Citroen C3 Picasso. My wife seems to like its looks. I am not so sure. I do not know if there is an automatic available for a petrol engine, certainly not a "real" automatic. I have poured over all the review sites. They vary from Car of the Year to do not touch with a barge pole. There seems to be a bevy of supermini MPV's out there. I do not fear the major on-line sites. I am computer literate and have business experience. The problem is getting good advice. I am a member of Which?, but most of their reviews do not keep up to date. The rest are all over the map. Volkswagen's own possibilities seem expensive. Leaving the fold for the menagerie is daunting. Can you help?
SG, via email
The Citroen C3 1.2 PureTech 82 ETG is a sequential automated manual. Your best bet is probably a KIA Venga or Hyundai ix20 1.6 4-speed torque converter auto. Bit more upright and reliable automatic.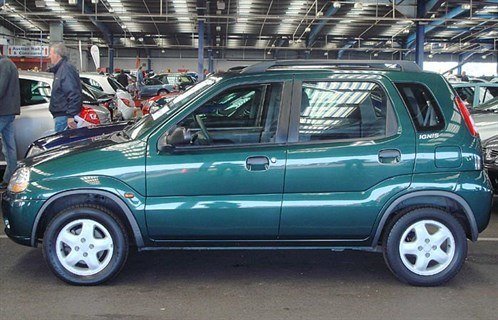 Dogged determination
My wife and I run a third car, which is only used as a 'Dogmobile'. It has covered less than 3,000 miles in the last 12 months and has a value of less than £500, but it is used everyday to take our large, elderly dog out. Both my wife and I have maximum NCDs, but understand the basic twisted thinking of insurance companies that this can only be used on one car each. Where would you suggest I buy the minimum legal insurance for this 13-year-old 1.3 Suzuki Ignis? My broker suggests I try online (where I bought last year), but the expense is becoming a concern.

WO, via email
I'd get a multicar insurance. Admiral and Direct Line do them, or use http://www.primoplc.com to fix you up with a Zurich policy.
Four by flaw?
For the past 15 years I've had company cars, but will be moving to a new job in October that has a car allowance. I have a gross amount of £10,000 per year and can have whatever car I want. My current company car is a Mercedes E300 Bluetec hybrid estate, which I really like, but I've been offered a brand new VW Toureg in R-Line spec, V6 TDI 262 on a personal lease with £1,800 deposit and £555 per month including VAT. This is based on 30k miles per year and non-maintained. It seems like an amazing deal. What are your thoughts on this car?

OB, via email
You need to discuss this with your accountant (and if you haven't got one, get one, because the rules are now too complicated for mere  individuals to handle alone). There will have been tax advantages to the E300 Bluetec hybrid, which you will lose with the Touareg. There are limits to car allowances that you can claim without being taxed on them. There are new rules from 2017. And while the Touareg R-Line is a nice vehicle, and CO2 is a reasonable 174g/km (£225pa VED) it will use a lot more fuel than the E300 Bluetec hybrid.
Flawed Focus
My daughter has a Ford Focus 1.6 petrol Sport, which is about 3 years old.  Recently a sign has been appearing on the display saying 'Engine Malfunction' and the car then won't travel much above 30.  If she pulls over and turns off the engine and restarts it seems to be OK. The garage has told her that they can't diagnose the fault unless the car is actually malfunctioning at the time and to drive it straight to them and leave the engine running so that they can plug it into the diagnostic machine.  Obviously this is a tricky thing to achieve. Have you any ideas and are the garage right? Many thanks.
PG, Reigate
Open the bonnet and have a look in the valley on the top of the engine that contains the spark plugs. In rainy conditions, water can collect in there and if the car is not driven far enough for the engine to get hot and evaporate off the water, corrosion of the spark plugs and ignition ignitors can occur.
More a Fordable?
My daughter has a 2004 Ford C-Max with 59,000 miles on the clock. It is due a new cambelt. We looked at 2 cars today at a Ford garage. One a 2005 Mercedes-Benz ML ML350 special edition petrol automatic, 3,724cc, mileage 22,000. Price £9,500. Insurance group 40A. The other car a Ford C-Max MPV diesel Year 2014, Mileage 11,000 capacity 1,560cc, Price £13,500. Insurance group 16E. What is your opinion? She is very much limited by price but needs plenty of legroom for husband 6' 4" and 2 tall sons. I know that we should bargain, but it is a family business and we are 2 women. What do you think of CRV?
WB, Lindfield
The Mercedes is 9 years older than the C-Max, does less than 20mpg and could be trouble. CR-Vs are very comfortable, with big, soft seats, but not as easy to get in and out of as a C-Max. I'd also look at a Mazda 5. Even easier to get in and out of, and on 16" wheels it offers excellent ride comfort.
Comments
Author

Honest John
Latest