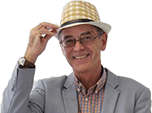 Honest John's Motoring Agony Column 15-08-2015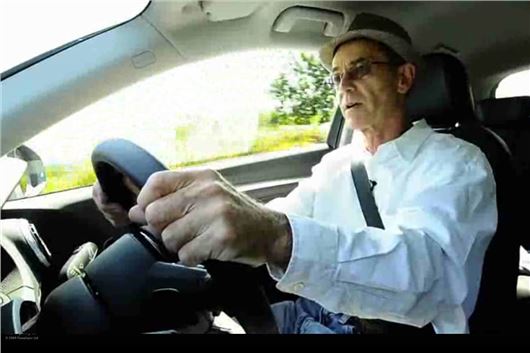 Published 14 August 2015
This week's motoring mutterings include limp excuses, missing wheels, damage limitation, hopping madness and many more that were unprintable in Telegraph Cars.
As usual, emails to Honest John should be addressed to: letters@honestjohn.co.uk  Please try to keep them as short as possible.
Make a whoosh foundation
Our Peugeot 4007 encountered problems yesterday. We were driving steady at about 50mph when there was a sudden pop and whoosh and the car went into limp mode with the engine management light illuminated. We then heard more whooshing noise, which sounded like air rushing up above the dashboard as if it was air conditioning related, but this is working fine. The noise is only present when accelerating and no other symptoms noted. Having just spent £2.5k on it in December with Peugeot we could really do without another expensive main dealer trip - any ideas please? Thanks in advance
JP, via email
Turbo air pipe popped off. Open the bonnet and take a look. You should be able to see. (JP later wrote back: Fantastic thanks - there was indeed a pipe popped off the Jubilee clip – cured. Now just have to pay Peugeot to turn the engine management light off.)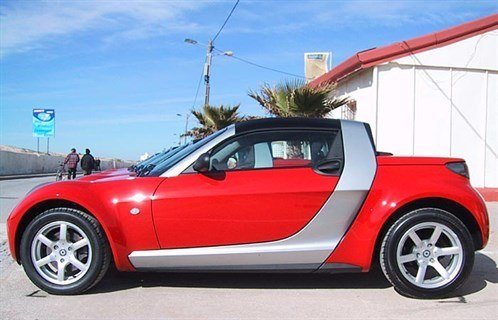 Smart thinking
I'm trying to sell my 99,600-mile 2004 Smart Roadster before the end of summer. It is in desirable red and silver, comes with a hardtop in the original bag, one owner from new, paddle shift, new Goodyear rear tyres, always garaged, 12 months MoT, well-maintained, everything works 100% including cruise control, CD/radio. Uses no oil between changes. Asking prices for these cars appear to vary widely. To me the 'value' is around £3,000, give or take a couple of £100s either way for an exceptional car. However punters apparently think otherwise as on AutoTrader at an initial price of £3,595 (3 days) and £3,050 (7 days) the market clearly disagrees as 181 'website viewings' have failed to produce a serious enquiry; indeed any enquiry at all. I think I need to put 'value' to one side and get the market pricing right. What do you suggest, please?
DB, via email
To sell on Autotrader it needs to be a bargain and anyone with any sense would be wary of buying a car with 100,000 miles that only ever had a factory warranty of 25,000 miles. The way to hook someone is to seriously drop the price. Try £2,500.
Living in the Smoke
A friend (in his 70s) is about to buy a new Skoda Octavia, in his words: "the last car I'll ever buy" and I have tried to advise him a little. He drives about 5,000 miles a year, mostly in London. From what I read in your column, you advise that a petrol-powered model would suit his driving style, and I have suggested the same. However, he is quite taken with a diesel Laurin & Klement model, and the salesman has assured my friend that there would be no problems at all with the diesel particulate filter on VAG cars these days, which was something I am concerned about. I would appreciate your thoughts on my friend choice.
JR, Hackney
It's true that VAG diesels are now manifold in head. But diesel is inappropriate to his requirements and if he expects a diesel to last him another 10 - 20 years it's going to cost him a lot of money in replaced DMFs, DPFs, EGRs, turbos and, on a VAG diesel, timing belts, tensioners and waterpumps. Tell him to get the 1.4TSI 125 or 150ACT, and avoid even thinking about a DSG transmission.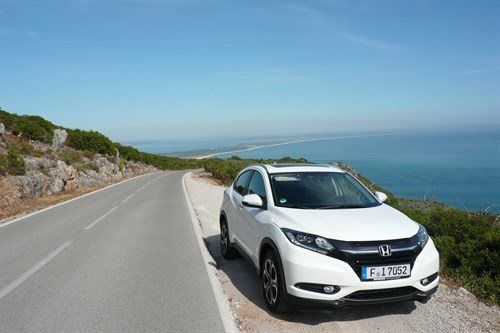 Sparingly equipped 
Do you know if the forthcoming HR-V will have a full-size or spacesaver spare wheel? 
RC, via email  
It can certainly accommodate a full size spare wheel under the standard height load floor, reducing the load capacity from 470 litres to 453 litres. To save weight (and cost) and CO2 tax, neither full sized or space saver is standard, but will be optional post-sale dealer fits.
Rubbered up the wrong way
I have a BMW 2004 525i automatic and I am experiencing severe 'tramlining' when driving. Passengers all mention it. The alloy wheels have tyre size 225/50 R17/94W fitted. When I check the various tyre suppliers websites they come up with alternative sizes and the handbook states 225/50 R17 or 245/45 R17. Do you think if I switch to 245/45 R17 the situation would improve? Also can you give me any tips how I can check the original sizes fitted when the car was new. As always thanks for your help and Saturdays Telegraph Motoring is not the same without your 100% involvement in answering the questions.
 
DT, via email
The Michelin tyre size calculator says for the 2003-2008 E60 525i the 17" tyres should be either 225/50 R17 94W or 225/45 R17 95W. But it also says that for comfort you could go down to 16" wheels with 225/55 R16 95W, which are probably not runflats. Eventually DT settled for Bridgestone S001 Run Flat 225/50 WR/17 instead of RE50 Run Flat 225/50 WR/17s (tyres BMW approved for the E90 3-Series, but not his E-60 5-Series) and this solved the problem, completely transforming the ride and handling of his car.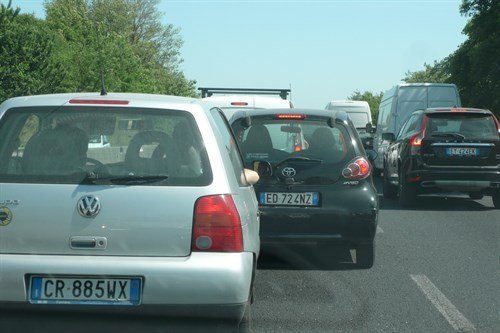 Traffic haters
A few years ago I hired a brand new FIAT Panda in Italy.  An hour or so after picking up the car I managed to bash my wing mirror into the mirror of a stationary car (luckily it was a slow speed impact as we were in heavy traffic). Yesterday, a friend of mine came over from the Continent and hired a FIAT 500. Within an hour of picking up the car he managed to puncture both nearside tyres after catching a kerb. Is there something about these baby FIATs that makes it difficult to judge their width?
DB, Crowborough
It's not the cars. It's all about driving the cars from the 'wrong' side on the 'wrong' side of the road and judging things as you would do in your home country. The best advice is to take extra care. For most of June I was driving in Thailand where there are fewer cars but forty times as many motorcycles as there are in the UK and they can come at you from any direction. I try to take care.
Futureproofing
I'm going to ask how long is a piece of string. My Skoda Superb Greenline Elegance estate will be 3 years old next week had will have covered 40,000 miles. It has been 99.7% superb. I live in the country 10 miles from the nearest town and 70 miles on the motorway from Glasgow. I probably do 40% of my mileage locally, and 60% going to Glasgow or further afield. Indeed on a trip to Glasgow yesterday, I experimented by sticking to 60 mph, and was rewarded with 76mpg. Not bad with 2 of us on board and a full boot. Have you a formula for working out which engine type I should go for in future? That's the piece of string question. 
CF, via email
If you do more than 15,000 miles a year and keep your cars for 3 years or less then you will benefit from diesel economy and probably not lose from the high cost of things going wrong with EU6 diesel emissions equipment after 4 years or so. These now includes DPFs and AdBlue SCR systems as well as EGRs. What is not predictable is when the used markets for diesels will take a severe hit, which will affect the residual value of the car. There are signs that this is starting to happen. From 2017 for new cars costing less than £40,000, there will be no annual benefit in 'Road Tax' for anything other than a pure electric car, but there will be a staggered first year 'Road Tax' that leaves some tax benefit to low CO2.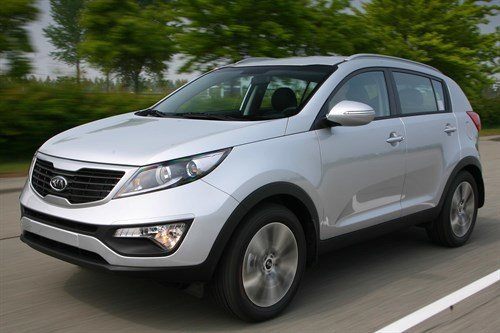 The main at traction
In March this year I purchased an AWD KIA Sportage CRDI KX-3 Nav automatic, first registered 13/8/2013, from Chippenham Motor Company. The car is excellent apart from a problem with traction as follows: On a piece of rough ground (not seriously rough) one of the front wheels lost traction and spun, and the car did not move. I thought the AWD should kick in and prevent this from happening. When the above situation occurred I pressed the button to lock the wheels. The icon illuminated but the front wheel continued to spin and the car did not move. The response from Chippenham Motors was that they had checked it out and everything was working correctly and that these are not "real 4 wheel drive vehicles". He said that the AWD only put some power to the rear wheels if the computer thought it necessary and would not do so in this case. He also said that the "lock" button doesn't actually lock the wheels. I said that I tow a caravan, and if I was on wet grass could it just spin the front wheels?  He said yes it would. If he is correct, then the car is not as advertised. I contacted KIA and they gave contradictory advice. They said that "The all wheel drive (AWD) will automatically engage for greater traction. The AWD system intervenes to transfer power between the front and rear wheels to adapt to challenging driving conditions at high speeds or on difficult surfaces. Whether that be changing lanes on a wet motorway or tackling rough winter terrain, the AWD system provides the necessary control to help you manoeuvre safely." They added "The traction has also been checked - we can confirm all electronic and mechanical parts have been checked with no fault found."
IW, via email
The AWD is automatic, automatically distributing drive from merely front wheels to rear wheels as well in order to stabilise the car. But the 'lock' is only the centre differential. There are no locks on the diffs of the front and the rear axles, so in bad conditions with non off-road tyres it is possible that one wheel on each axle could spin with no drive to the other wheel on the same axle.
Skoda Rabbit
I have a 2012 Skoda Octavia DSG. Over the last few months when starting from cold the engine struggles to move through the gears and I end up 'bunny hopping', so I switch to manual and increase the revs at low gear which helps a bit and gives me momentum to get on the nearby dual carriageway half a mile away. 10 minutes and 10 miles later the problem has gone - until the next time the engine is cold. Skoda initially replaced the dual mass flywheel under warranty, which did nothing at all to solve the problem. Now they say that they will have to replace the gearbox completely (although they don't know what the problem is), but will not do it under warranty as I didn't have the transmission oils changed until 49k miles. Any idea what the problem could be?
MS, via email
Depends which DSG it has. If it's a 1.6TDI it has the 7-speed dry clutch DSG, 2012 examples of which were filled with the wrong (synthetic) oil on the production line and which should have been recalled to have it changed. If it's a 2.0TDI it has the 6-speed wet clutch DSG, which is supposed to have a routine transmission fluid and microfilter change every 4 years or 40,000 miles anyway. If you did not have this done then you have to accept some blame for the problem.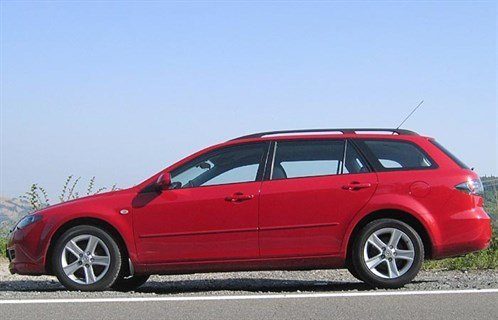 Imparticle advice
I used to drive petrol cars including a Vauxhall Vectra HB 2.0 SRI, VW Passat and Honda Accord Aerodeck 2.2. Then, in January 2007, I thought I would get a more frugal diesel and bought Mazda 6 TS2 estate. I was very happy with the car, but did mostly short journeys. Also, I found the franchised dealer service in Twickenham very expensive. The first year service was quoted at about £450 so I went to Calais, paid equivalent of £160 and was dropped off and picked up at the shopping centre gratis. In September 2012 I took the car to central Europe, mostly motorway, fast journeys. When in Bavaria, I got the DPF light and had this sorted in Moravia at a Mazda franchise dealer for about £40. After the 1st 4 years, I was using a good local garage for service as it was more reasonable. In January, this year, after the major service was done, I got the DPF light again. I have done only 32,000 miles. My garage could not fix it (ECU diagnosis) and so I went again to Twickenham, They could not fix it either but after 1 hour tests, charged me nearly £200 and estimated the further cost of £4,000. The valves had to be sent out, etc. I stopped the work and sold the car the next day. Mazda UK promised to investigate the costs and speak to the garage but I never heard from them again. I think that in spite of 'Skyactiv' technology, it is too much of a risk for anyone that does mostly short journeys to go for diesel. I have now got a new Mazda 6 petrol and hope to have no problems.
JD, via email
You didn't get Skyactiv technology in a 2007 Mazda diesel. That was not introduced until 2012 in the Mazda CX5, then 2013 in the Mazda 6, 2014 in the Mazda 3 and 2015 in the Mazda 2 and CX3. But anyway you merely reaffirm what I have been writing for more than 10 years. Unless a car is driven more than 15,000 miles a year, diesel does not generally make sense and especially does not make sense long-term. It may suit fleets where cars typically do 60k - 80k in 3 years and are then disposed of before the trouble starts. But now that the public is getting wise to that, even diesel fleet residual vales are dropping, and this could put many fleets in negative equity.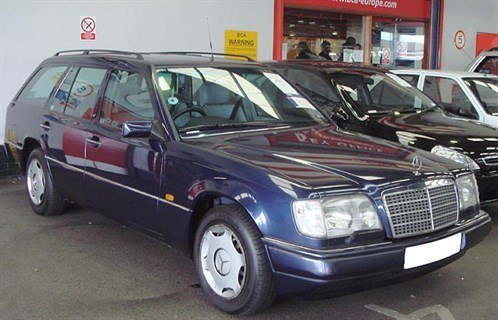 Mercedes Bent
My beloved 1993 Mercedes Benz 320TE was hit on a roundabout putting it into a spin which ended hitting 2 lamposts and is a write-off: unrepairable. My insurers value it at £2,500 (I have spent £17k on it in the last five years: gearbox overhaul, wheel bearings, new wheels, Ignition coil etc., etc.). There is only one for sale (with Nick Froome) and another was sold the week of the prang, both between £6,500 and £7,000. I want to be back in a good, well-maintained 320TE (I do high mileage and tow a trailer sometimes). Can I sue the other driver for the difference? I am unwilling to accept such a low figure in "full and final settlement" when I am nearly £5,000 short of replacing my car. Why should I be out of pocket because someone else does not look where he is driving? Your advice would be appreciated to help me take the right next steps.
JH, London SW3 
If the car was insured at an agreed value on a classic car policy, then OK. You should get the agreed value. Otherwise you will get market value and if what you are offered is less than what you think is the market value of the car then you will have to sue the driver who crashed your car for that value. His insurers will probably fight this, so you will need to prove that what was, in fact, a working car and not a 'classic' was actually worth what you say it is. So gather a colossal amount of evidence to that effect. All your own bills, evidence from Nick Froome, evidence from advertised prices and evidence from prices obtained at auction.
Fuels and their money
Apart from the Trades Descriptions Act, it seems that concerns about mpg figures not coming up to EU tests are not that financially important. On current prices, the difference in fuel costs on a vehicle doing 10,000 miles per year, expecting 50 mpg but getting 40, is well under £100 in a year. Compared with depreciation and servicing costs, that's a comparatively small sum. 
MS, Goring-by-Sea
Good point. Additionally, if the tests were more realistic, the CO2 would be a lot more and, from 2017, you'd pay a lot more tax on purchasing the car. For the truth go to /real mpg
Judder and jury
My son has a 1992 Mercedes Benz 190 2.6 automatic. He has recently noticed a juddering in reverse gear. Any ideas as to what it could be?
JP, via email
The box may be starting to fail. It's remotely possible that a change of automatic transmission fluid might help. Consult http://www.fedauto.co.uk  Don't just let the car go. The 6 cylinder 2.6 was the best 190E.
The taming of the Shrewsbury 
At Shrewsbury Hospital there has always been an area where three cars with disabled badges could park free of charge unmolested by car park attendants, but since an expensive new scheme came in, cameras filming every vehicular movement in and out, it seems there is no exemption for anyone. I parked in that area that day as I always try to do as I have to visit the hospital several times each month. I parked in the disabled area for an hour and half on 18 May unaware of the changes in that area, having been advised previously by a receptionist that it was free. Charge notices are displayed over the other parking areas, but not by this group of three parking spaces. Ten days later, on 28 May CPPlus wrote demanding £40, reduced to  £15 if I paid within ten days." We will hold any action on your Charge notice until we have replied to your representations".
SP, via email
Three Appeal Court judges legalised far greater parking exploitation on 23rd April, and in truth £15 is a very "reasonable" penalty so I would pay without questioning it and get it out of your hair. (The Appeal Court case is now with The Supreme Court for a ruling from the Law Lords.)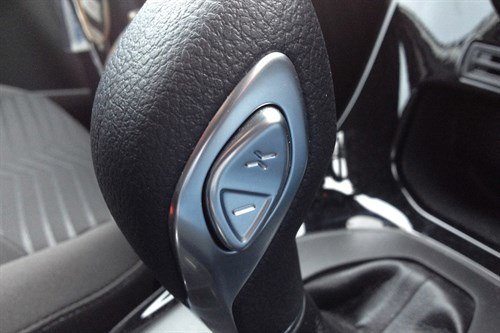 Powerscaring
My excellent Fiesta has developed a problem with its Powershift transmission. It judders badly upon pulling away from stationary. I think that it feels like a slipping clutch. My Ford dealer suggests that the transmission needs 're-mapping', whatever that might mean and the car is going in to have this done next week together with its annual service. I am not very impressed, the car is under 2 years old and has just clocked 20,000 miles. I am especially unimpressed that the work will not be covered by the warranty because its only 'an adjustment' that is required. Have you heard of this problem elsewhere?
PH, Great Hale, Lincs
The reason for this is usually that the oil seal has failed between the transmission and the dry clutch pack, so the problem can't simply be remapped out.
Flatly refused
Thank you for your advice regarding tyre repair foam, and I note your comments. However my query is about fitting standard size non run-flats to my standard size alloys.  Do I need to advise my insurers that I have non run-flats fitted to my car?
IG, via email
Yes, you do need to disclose the modification because you have diverted from the standard specification of your car by fitting non runflat tyres. This could be serious because if, as a result, you found yourself stuck on a the hard shoulder of the motorway, then your car was struck by another vehicle, you could be held partially liable because had you been on runflats you could have driven on to the next motorway service area. See above that DT transformed the ride and handling of his BMW 525i by fitting Bridgestone S001 Run Flat 225/50 WR/17s instead of RE50 Run Flat 225/50 WR/17s.
Greener air
I met a Swiss chap yesterday who had a nice looking Mercedes and I asked him why his tyre caps were green? He said it was to signify that it was a mixture of gasses used to inflate the tyre. He only knew the name of the gas in German and I have never heard of this. He claimed it prolonged the life of the tyre. Could you tell me the whole story?
RB, Tunbridge wells
Nitrogen. Air is 80% nitrogen anyway but the other 20% includes oxygen, moisture and contaminants that can alter the pressure in the tyres according to temperature by 3-5PSI. Nitrogen keeps the pressures more stable.
Comments
Author

Honest John
Latest