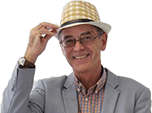 Honest John's Motoring Agony Column 08-08-2015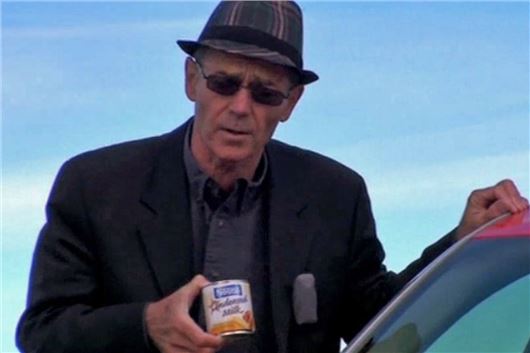 Published 08 August 2015
This week's roadkill includes fraud focus, bullying, blue badgers, a heated exchange and many more that Telegraph Cars replaced with a puncture repair kit.
As usual, emails to Honest John should be addressed to: letters@honestjohn.co.uk  Please try to keep them as short as possible.
Getz Smart?
My Hyundai Getz is giving me some trouble. Would it be wise to get the car repaired, or get a comprehensive warranty and get the repairs done on cover?
GS, via email
It would be a criminal offence of attempted fraud to take out an insured warranty in order to claim for existing faults. Warranty insurers routinely refuse such claims anyway.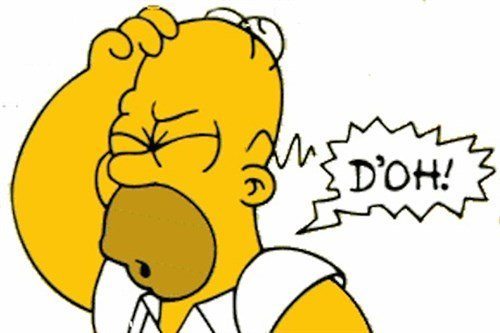 Stretching a point
The 215/45 R16 tyres of my Skoda Fabia give a very firm ride. You suggested that I get rid of the 16" wheels and replace with 15" wheels for which I think the Fabia size is 185/60 R15. Will my current rims fit 15" tyres?
CB, via email
How are you going to get 15" tyres onto 16" wheels?
Human race
My wife asked you for advice for a track day that provided single-seater experience and you recommended the MSV course at Brands. (This was for my 60th birthday.) I did the track day yesterday and I cannot tell what an unbelievably amazing experience it was. Would you have any advice about how best to take this kind of thing further without actually buying a track car? Thank you again so much for your advice. (BTW - I was quickest on the timing sheets in the single-seater, even though I was the oldest person by a country mile.)
MG, via email
Take a bigger course, for example an ARDs course that eventually qualifies you to race. The same people can tell you about this.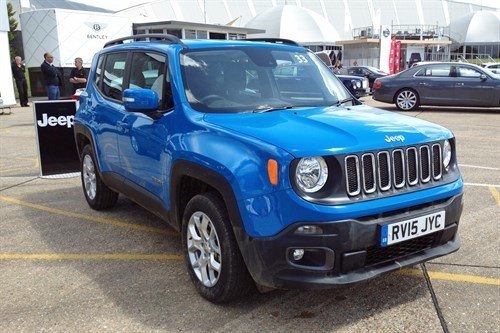 Four by flaw
The VW Sharan 4-Motion is OK but not really as off-road as I would wish. It is increasingly difficult to understand which cars have Land Rover type low gear range and manual lockable diffs. Does the Subaru Forester or the Nissan X-Trail offer this?

SW, via email
No they don't. The only MPV that does is the Mitsubishi Delicia (classics.honestjohn.co.uk/reviews/mitsubishi/delica/) that is basically a Shogun with am MPV body. SUVs with lockable centre diffs and low range include the 2006-2014 Suzuki Vitara, Mitsubishi Shogun, Toyota LandCruiser LC, Toyota LandCruiser V8, Jeep Grand Cherokee, Jeep Wrangler and the Limited 4WD and Trailhawk versions of the new Jeep Renegade that work really well.
Potless question
My grand-daughter's car, a 72k mile 2008 Peugeot 308, has developed a worrying fault. It has been difficult to start, new battery fitted in April, 3 local garages have looked it over and she has now been told that  'an engine oil return pipe has become blocked and it may seize up any moment'. It is burning oil (I don't know at what rate.) She was told this is a known problem with this model and that she should sell it or consider a replacement engine at about £2,000. Like many youngsters she is potless. Have you any advice for her?
AC, Crawley
Presumably diesel. What is usually meant by the oil return pipe is the pipe from the turbo back to the engine block that is prone to getting blocked with carbonised oil if the engine is switched off without idling for half a minute while the turbo is still very hot. I guess it has also cooked its turbo so engine oil is getting past the turbo bearing oil seals and being burned by the engine. If I'm right here (I may not be), the turbo, the turbo bearing oil pipe and the turbo bearing oil return pipe all need to be replaced, which would be a £1,500 - £2,000 job.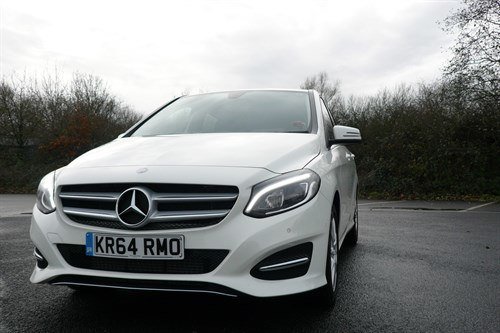 A to B car
I am interested in buying a new 5-door Mercede B-Class. Would this be a good buy or would you recommend another make? I need to fit a baby seat in the rear so need similar headroom. Also, petrol or diesel for approx.10k miles pa?

GR, via email
I don't think the quality of B-Class is any better than average, so you might as well go for a BMW 2 Series Active Tourer, C-Max, Mazda 5, VW Golf SV, Toyota Verso, etc. A Verso comes with a 5-year warranty. If you need an automatic, the best one to get is the 1.8i Valvematic Multidrive S auto. If you're happy with manual, a VW Golf SV 1.4TSI 125 or 150ACT. Not diesel.
More paperwork
I have just been informed by my company that the paper part of driving licences no longer exists and I should get a driving licence summary or one time share code from https://www.gov.uk/view-driving-licence to present when hiring a car. To my surprise, the site worked well but I haven't seen any other publicity about the service.  It is something everyone should be aware of before hiring a car.
RJ, Stockport
The mind shattering stupidity of this farce, ostensibly designed to reduce paperwork, is that the coding and the print-out initially only lasted for 72 hours. So if you hired or borrowed a car 50 times a year, you had to go through this rigmarole 50 times a year, generating 49 more bits of paper than the old photocard paper counterpart. Happily, the DVLA was brought to its senses and extended the validity to 21 days. It's much better to get the official coded print-out than just the code because that will save time and queues at car rental desks.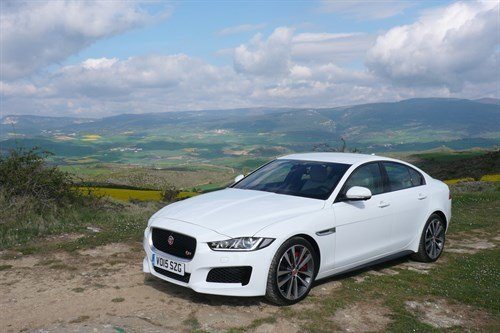 XE strategy
I'm interested in the 2-litre petrol version of the new Jag XE.  However, I've read that it is being introduced with the belt-cam engine from the Ford Focus ST. I've also heard that Jag's own 2-litre chain cam petrol engine will arrive next year. Is this correct?
PW, via email
It isn't a belt cam engine. It's actually a very good manifold-in-head chain cam derivative of the Mondeo engine made in Valencia. Same as in Mondeo 240s; bit less power than the Focus ST. But it makes a very good car. I enjoyed driving that version more than the 180 diesel auto and the 3.0 supercharged V6 auto: /road-tests/jaguar/jaguar-xe-2015-range-road-test//  'Autocar' magazine liked it too.
Space fight
I regularly shop at a well-known supermarket that has a large car park with over 250 spaces. The store is one of the most friendly and efficient I have come across and the car park is well laid out and clearly marked with a one-way system. It is managed by Britannia Parking, which checks on the length of time vehicles stay and whether or not they park within the specified bays. At the entrance there is a sign that states no right turn except for HGVs (because the delivery lorries can be well over 30 feet long and cannot negotiate the one way system). At the front where all traffic is directed to turn left there are six parking spaces that can be reached by traffic following the one-way system on the way out. Unfortunately many irresponsible drivers ignore the no right turn sign to get an empty space near the store entrance. This has caused many incidents and two accidents. One was to myself who had to jump out of the way of a car trying to grab an empty space. At 81 years old I do not jump well. Confronting the driver I was met by abuse. The second incident involved a young woman who, while walking between parked cars, suddenly finished on the bonnet of a car illegally entering a space along this row. She was not hurt but received an unfriendly response to her complaint. Britannia has no authority to monitor this transgression and the store does not seem to treat it seriously. What is the legal position if one has an accident causing damage to their car, which would be meeting another vehicle (not one of the HGVs) going in the wrong direction? Or, worse still, if one was involved in an accident causing physical damage. Although it is on private land, would the police be involved and would the store be liable for negligence, etc.
MS, Brockenhirst
Basically, a supermarket carpark is classified in law as "a public place" and anyone disobeying the rules to the extent of causing danger to any member of the public is liable to the same penalties as if they had done so on the open road. So it is up to you and the lady who ended up on the bonnet to take the registration of the offending car and make a complaint to the police. It could be that there are some surveillance cameras monitoring the carpark for trangressions such as cars parking over the lines. But often the cameras are only of the ANPR type that record registrations on entering and leaving and automatically issue penalties to the keepers of any cars that have exceeded the allotted free parking time.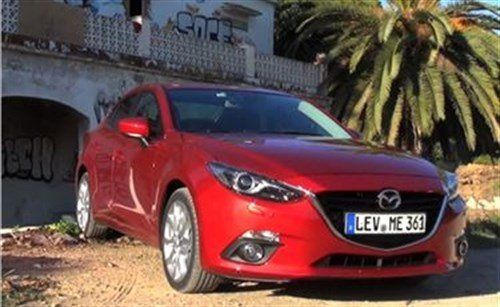 Which aut I go for?
I am 86 and my wife is 87, our motoring is down to 2,000 miles per year, local shopping and medical appointments etc. Currently running a three-year old Honda Jazz Automatic, but must change due to my wife's back problems (the hard suspension is having a bad effect).
Our choice is between a Focus and a Golf, up to three years old with Auto gearbox and sensible tyres. However, I am very concerned about the apparently troublesome Powershift and DSG gearboxes that lead me to consider reverting to a manual gearbox after many years driving automatic. Your opinion would be very much welcomed please.
HB, Warwick
In my readers' experience, Powershift has been less trouble than DSGs and S-Tronics. AndPowershift is much nicer to drive without the stupid irritations VAG impose like forcing you to brake to move the lever from N to D. The wet clutch Powershfts with the bigger engines have been more reliable than the dry clutch Powershifts with the smaller engines, but all need fresh fluid every 3 years, which costs £200. Alternatively, go for a Mazda 2, Mazda CX3 Mazda 3, Mazda CX5 or Mazda 6, each of which has an excellent 6-speed torque converter auto. (honestjohn.co.uk/road-tests/mazda/mazda-3-2014-production-road-test//)
Appealing situation
I have been given a parking ticket whilst using a girlfriend's blue badge. Merton Council has fully accepted that I was perfectly entitled to park where I did. The problem is that, although the blue badge could clearly be seen, it was partially obscured by the front of the windscreen. I completely accept that I made a small mistake in that I put the badge on the dashboard and didn't check its position once I got out. But this really is a technicality as the traffic warden could see there was a badge - they don't really need to see the details. My actions didn't affect other road users, didn't prevent residents from parking in their street and didn't cause an obstruction. I am therefore struggling to see what harm was done. I don't see why I have to pay the same fine as someone who parks causing an obstruction. I could have parked on the double yellow line outside our flat with no regard for other road users and I'd still have been no worse off. Seems to be categorical proof that the point of traffic wardens is to raise revenue rather than to make the roads safer.
AS, via email
You can't use the nationwide Traffic Penalty Tribunal to appeal http://www.trafficpenaltytribunal.gov.uk/ . You have to use: http://www.patas.gov.uk/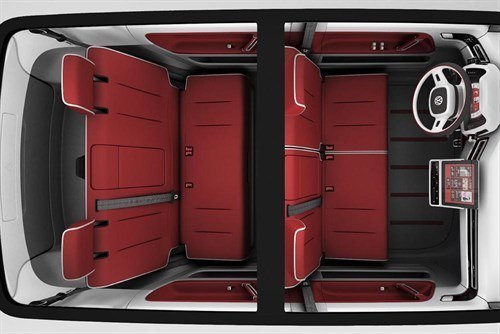 Type approval
I think I may have contacted you about this subject in the distant past, but it's still a puzzle to me why Volkswagen never built a modern retro version of their famous Type 2 / Campervan / Kombi / Microbus, even though they designed one. I've just been working on an article (for an African in-flight magazine) about a Ugandan company called Kombi Nation Tours Ltd, and their main appeal is that they use nicely restored Kombis as safari vehicles. And, of course, the streets and roads of the UK are thronged with restored Kombis from all different periods. The demand is obviously out there. What is VW waiting for?
JT, Dedham, Essex
I remember the Microbus concept at the Barcelona Motor Show and the 'Bulli' at a later Motor Show (Paris or Frankfurt). I particularly liked the Bulli for its 3-across front seat. But VAG will not build any completely new design unless it can be commercially justified and that's why the Bulli wasn't built (it's also why the Up did not get the rear engine it was originally designed for). However, the new MQB universal subframe allows for more variation of bodystyle, so it makes creations like the Bulli a little more likely in the future.
Decline and Fall
Not sure you have seen the Backroom thread about Telegraph Cars on 13th June. So disappointing to get the paper with the idea of supporting your great achievements and to find not a mention. And in a normal week we only get a handful of your letters. I'm sure we would all follow you if you would move to another paper.

SB, via email
Print media is in severe decline, so this is all about The Telegraph driving readers to its own 'Telegraph Cars' website. However, we now have an agreement that I can run the bulk of emails in their own section at honestjohn.co.uk, which I have been doing every Saturday since the end of April.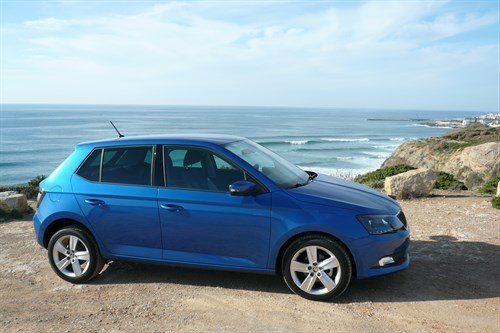 Selection box
I am considering changing my Toyota Corolla Colour Selection VVTI soon as its mileage is high and I live rurally so drive a lot. Though a Toyota fan, I do not like the Yaris, finding it too small, and the Auris is more than I wish to spend. I will be buying a used car with low mileage: ideally an ex-demonstrator. What might be a good alternative to the Corolla? I need a good-sized boot and I like a 'boxy' shape. The Fabia gets a good rating but is there something else I might consider just for comparison?
MI, via email
The new Fabia 1.2TSI 90 is very good and also comes as an estate car. If you want a slightly longer (but not wider) car, consider a Skoda Rapid or Rapid Spaceback or SEAT Toledo with that same 1.2TSI 90 engine. Roomiest small car inside remains the Honda Jazz.
Casting grouch 
Thanks again for your help. Incidentally, I love your test drive video reviews. Perhaps you could take Clarkson's place on Top Gear?
GP, via email 
Unfortunately, no chance of that. Too old. And I had to stop doing my own videos single-handed after a couple of incidents, one involving a stolen camera and a 'hot pursuit' of the thieves in Italy that wasn't entirely wise. However, I did recently present a professionally shot Shell video for The Telegraph.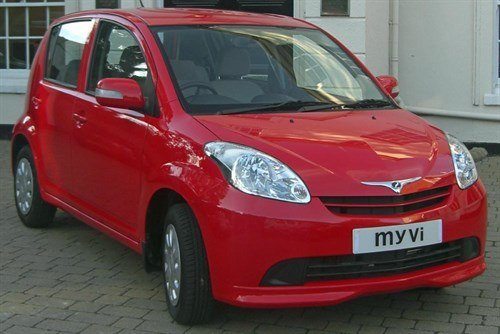 Child care
You suggested that my daughter buy a Perodua Myvi automatic in 2006. I last reported that it was continuing to give useful service in 2013; you kindly acknowledged my message on 12 March. The car continues to serve its purpose admirably.  However, my daughter is due to give birth in October and informs me that it does not have ISOFIX anchors, for which the safest child seats are apparently produced.  I do not believe that it has much commercial value and can you suggest any way of having ISOFIX anchors installed on this car, please?  Is there any alternative that should be considered?  Her husband is contemplating changing car, and I believe that whatever he gets will have ISOFIX fittings, so all the kit needs to be compatible. The car has frame number PM2M301S002074008 and engine number E37A18H, was first registered by J &CM Brook Ltd (the selling dealers, very helpful), of Malvern, on 1 October 2006, in case that helps. Any assistance you are able to give will be appreciated.
GM, Malvern
An alarmist fuss has been made by vested interests about ISOFIX tethers and these interests are behind the 'safety standards' for car seats that end up costing everyone a lot of money. They are not essential. In fact, a small child will be a lot happier in the centre of the rear seat facing forward because then he can see out and see what's happening instead of throwing up down the backs of the driver and passenger seats. It's also the safest place in the car for him because it's the greatest distance from any deformation in a crash. I'd make an appointment with the Quick Fit safety centre that specialises in this sort of thing: http://www.quickfitsbs.com/
Heated exchange
I have a 36,000 mile September 2010 Nissan Qashqai Acenta CVT Petrol. Finding an oily, greasy substance deposited on my drive last week, I took the car into my local garage that does the servicing. It turned out to be the Gearbox Oil Cooler, which had a fractured pipe. This had to be replaced with a new unit which cost £351.72, together with £82.81 for the special oil used, 2 oil hoses at £53.14 making a total of £487.67 plus vat, labour and environment charges still to be added to the bill. My query is: Do you think that this part should fail so soon after 5 years and with this sort of mileage? Do you think I stand any chance of getting a contribution from Nissan? Why are they fitted to cars in the UK? I was told they were only necessary if you regularly did 5,000 rpm in hot climates.
RC, Pershore
Problems with CVTs in Nissans are quite common, but the transmission heat exchanger is very necessary and you have just been unfortunate. You could try quoting SOGA that vehicles are expected to last for 6 years but the counterclaim could be that this was merely a simple maintenance issue (it was overdue a change of ATF). And anyway £487.67 is not a big amount to make a fuss about on a 5-year-old car.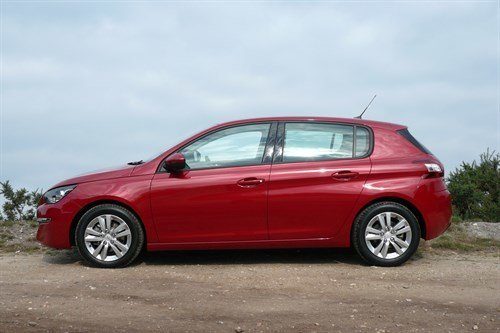 Committing Peugeotry 
After covering 113,000 miles I am beginning to think about replacing my 2009 Peugeot 308 SW 1.6 HDi with a similar sized estate car. I have been very happy with the practicality of the Peugeot, as well as the balance between economy and power. (My partner drives a 2013 KIA c'eed 1.6 diesel that seems sluggish by comparison and returns poorer fuel economy.) I have however had some reliability issues with the Peugeot. Can you recommend suitable options to consider? I would be looking for a nearly new vehicle, up to a year old, and have about £16,000 to spend.
PW, via email
I'm having a brilliant time with the successor to your car: a 308 1.2 Puretech 130PS/230Nm Active hatch. Jim Holder is running the SW on Autocar. I've has no problems at all. 48.39mpg over 9,500 miles, and an excellent combination of ride, handling, equipment, power and above all torque - as well as that outstanding mpg figure, without having to worry about DPFs and Adding Blue.
Comments
Author

Honest John
Latest