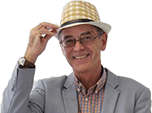 Honest John's Motoring Agony Column 16-07-2016 Part 1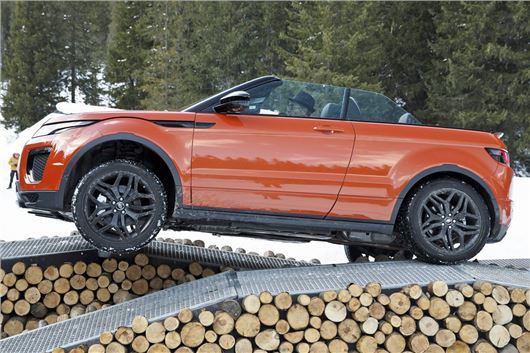 Published 15 July 2016
This week's horseless carnage covers personal matters, mustela nivalis, fall-out, autonomous engines, long-distance relationships and many more motoring machinations.
As usual, emails to Honest John should be addressed to: letters@honestjohn.co.uk  Please try to keep them as short as possible. 
Live now, pay later?
I am considering buying a new Audi A1. I have sufficient funds to buy outright, but several dealers are trying to persuade me to use the Personal Contract Purchase option. Could you please advise which would be the most economical? (I intend keeping the car for at least five years).
JB, via email
If you get a discount on the car for cash, then that is better than no discount for credit. But these days you usually get the best discounts for credit deals like PCPs. You then have to make sure they don't take it back with interest rates. Always work out the total cost of deposit, monthly payments and balloon payment to compare with buying for cash.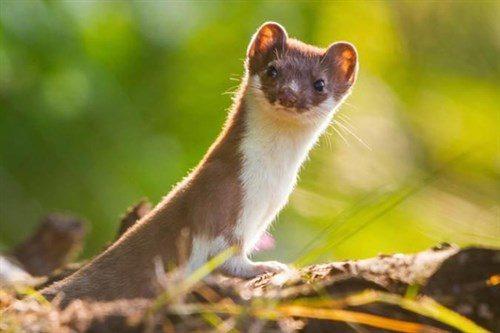 Weasel diesel
I purchased a 2010 Audi A5 2.0TDi on 5 June 2016. The dealer also provided me with a Platinum 6-month warranty through Warranty Wise. Earlier this week I noticed a judder when releasing the car in gear and took it to an Audi specialist. He diagnosed the fault as mechanical failure of the flywheel and clutch. I duly contacted Warranty Wise and submitted a claim for this. Today I received a call from them saying this fault would be deemed as wear and tear and I wouldn't be covered. I've only used the car for 10 days and covered approximately 300 miles. This isn't sufficient enough for a major component to fail under wear and tear. The car comes with a full Audi service history and was last serviced by Audi in May 2016. Clearly this is weaseling out of a repair they should be covering. In addition I spoke to a member of staff who said wear and tear is covered immediately as the policy was purchased by the dealer, so there would be no reason for them to reject the repair. Your help would be appreciated in this matter.
MA, via email
An insured warranty (even a self-insured warranty, like Warranty Wise) cannot cover you for a fault that pre-existed the purchase of the warranty because that would be fraud. Liability rests 100% with the dealer who sold you the car and if he doesn't accept this you can sue him either for the cost of the repair or for your money back for the car. Law here: /faq/consumer-rights/
Grim repair 
My car has recently been returned by a company nominated by an after-market warranty provider after having rear gearbox repairs carried out. On its return I noticed the car has suffered damage to bodywork from sap or other droppings which cannot be removed without damaging the paintwork. I have been in correspondence with both the after-market warranty provider who authorised the repairs and with the gearbox repairer who initially suggested attempting a valet, which I did, but which was unsuccessful. I have submitted two repair estimates to both companies. What are my rights? As with many aftermarket warranties I did pay a "betterment" value element of cost directly to the rear gearbox repairer at the request of the warranty company due to the car's age and mileage. Incidentally, the warranty company actually paid a significant amount of the total claim under my policy, well over double my own contribution. Does this affect my rights to claim against either or both companies? 
TH, via email
Your rights are against whoever you paid for not complying with their duty of care for your car during the course of the repair. You paid the warranty insurer for the warranty and the warranty company commissioned the repair. You also paid the repairer for the 'betterment'. So they are jointly liable and your case is against them jointly.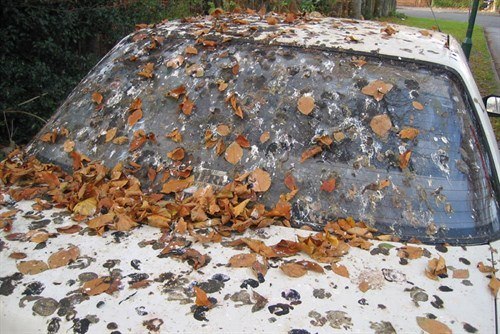 Just dropping in
I have a new Lexus NX300h that has suffered quite a bit of bird splatter since delivery. I have washed off the droppings, but not before the paintwork had been marked. I have talked to my dealer who tells me there is no recourse to Lexus, but he will give me a quote to repair the blemishes. If the damage (in his opinion) is not significant he is talking about polishing out the marks. I was under the impression the latest Lexus paint finishes require rather more than "T-cut" and elbow grease. Do I have an argument with Lexus and what level of treatment should I accept?
JC, via email
An EC Directive demands that cars have to be painted with environmentally friendly water based colour coats topped with a thin solvent based clear coat. That's why paint protection is big business. No argument with Lexus. It's a piece of EC legislation that had an unintended consequence.
Unstoppable
I overhauled my Toyota Quantum Engine but it revs by itself. What must I do?
SN, via email
I guess you put too much oil in it. A compression ignition engine will then run uncontrollably on its sump oil. Unlike a spark ignition petrol engine, a diesel engine fires by compressing its fuel in the combustion chambers. If there is too much lube oil in the engine it will fire on that rather than the diesel in the tank and because it then can't be regulated it can only be stopped by a forced stall.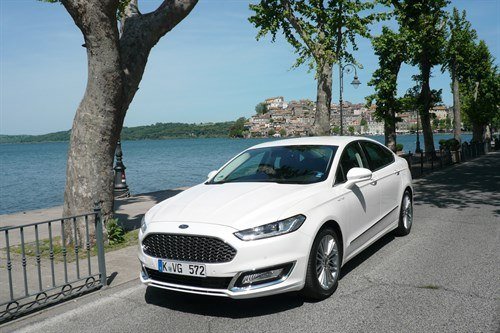 Distance purchase
For my job as a chauffeur (quite long journeys) would this suffice, do you think? It's a 2016 Ford Mondeo HEV Titanium X Powershift 6-speed auto, 187PS up at £20,900.
AH, Cheltenham
I tested that with the Vignale level trim here:  /road-tests/ford/ford-mondeo-vignale-2015-road-test// But the hybrid doesn't work as well as VW's Passat GTE: /road-tests/volkswagen/volkswagen-passat-gte-2015-road-test// And now, of course, there's a 70g/km Prius that escapes the C Charge: /road-tests/toyota/toyota-prius-2016-road-test//
Dishing out the dirt
I have a 2012 Hyundai Santa Fe with a spare wheel under the rear of the car. When I have a puncture the replacement wheel has unsightly markings on the rim and spokes. Do you know how I can clean these marks off the wheels?
BM, via email
Just use a paint cleaner. (Obviously if it's scratched that won't work.) Then protect the wheel by putting it in a thick plastic garden refuse sack, before putting it in the rack so it's clean next time you need it.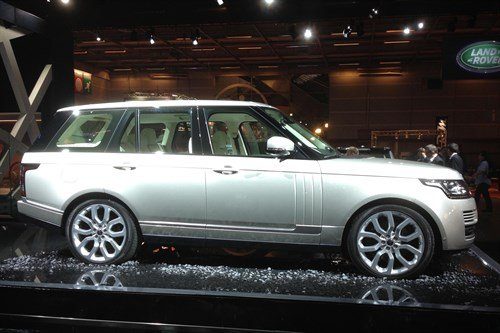 Ire purchase
We bought a Range Rover Autobiography in March 2016, apparently a 1-year old car "sourced from Land Rover". The V5 took over 2 months to arrive, and when it did the vehicle was shown to be first registered to a London based rental company. I called them and they confirmed the car had been a daily rental and had been out in excess of 30 hires, and had probably had 40+ drivers over 9 months and 15,000 miles. When I approached the dealer, he stated that the car was from Land Rover and the fact that it's an ex-hire car is irrelevant. I think we should have been made aware of this, as any information that would affect our purchase should be disclosed, and I certainly would not have purchased the vehicle if I had known. What obligation does the dealer have to disclose the true source of a vehicle, especially when it cost £80,000? Do you think that the practice of not declaring the true source and use of a vehicle is acceptable and is not in contravention of consumer laws? Should I not have the right to make a decision at the time of purchase of an £80k vehicle?
NK, via email
I don't think so, because your are labouring under a misconception based on prejudice. There is nothing intrinsically wrong with an ex-rental car and around half of all cars offered for sale at less than a year old are, in fact, ex rental. Yours was a prestige rental and may even have sometimes been chauffeur driven. The Consumer Protection from Unfair Trading Regulations 2008 (CPRs) contains a general prohibition against unfair commercial practices and, in particular prohibitions against misleading actions, misleading omissions and aggressive commercial practices. The Regulations are enforceable through the civil and criminal courts. It creates an offence of "misleading omissions" which would not previously have been an offence if the consumer had not asked the right questions. So if a salesman knows a car has, for example, been badly damaged and repaired and does not tell the customer, he could later be held liable if the customer subsequently discovered that the car had been damaged and repaired. A recent case precedent over Misleading Omissions under Consumer Protection from Unfair Trading Regulations 2008/1378 was Regina (House of Cars) v Derby Car and Van Contacts Ltd, Derby Crown Court before HHJ Burgess on 12-6-2012, covered here: Regina (House of Cars) v Derby Car and Van Contacts Ltd In this case the purchaser had been sold a car as new when it had been pre-registered to a fleet, and remained registered to that fleet, putting the purchaser in breach of Section 43c of the Vehicle Excise and Registration Act 1994 because he was using the car on the road but was not the registered keeper.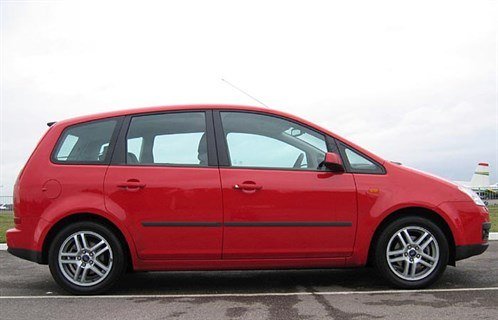 Not the automatic choice
I want to buy a Ford C-Max 1.6 auto 2004-2006? It seems they are only diesel. Any problems with this car? My budget would be maximum. £1,500. Must be auto. Must be maximum 1.6.
GL, via email
Massive problems. The transmission was not capable of taking the torque developed by the engine. A few readers with gentle right feet have managed to make them last, but my recommendation is not to consider this model. The best automatic for £1,500 will usually be a Toyota Yaris 1.3 4-speed torque converter auto 1999-2005, assuming you can find a good one.
Compensation culture
It has been widely reported that American VW owners will receive significant compensation awards for being misled over emission levels. Are you aware of any similar negotiations being undertaken on behalf of UK VW owners.

JC, via email
No, and I think unlikely. Remember the gap between the US NOx standard and the car emissions were far greater in the USA than in Europe. VAG has allocated $15 billion to the US programme and only $3 billion for the rest of the World. There will be significant resistance in Europe to a US level of compensation in Europe. VW's UK programme of correcting the software for 2.0TDIs began in May.
Flat bloke
I drive a 2015 Honda Civic sport with 225/40 R18 tyres. I have been thinking of purchasing a space saver spare. I wondered, however, if I would be able to get run flat tyres instead. If I did are you able to recommend any run flat all season tyres that would fit the bill? Would run flats cause any problems with the tyre pressure monitoring system? I'm sure I read in the manual that the Honda system is different from that of other manufacturers.
RB, via email
Sorry, I don't know of any runflat all season tyres. I think you've got two choices. First try one of your road wheels in the well under the load floor to see if it fits. (It might not: an HR-V will not take a full size spare). If it will, buy another road wheel and tyre. If it won't, get a space saver: http://www.coxmotorparts.co.uk/2014-civic-tourer-space-saver-wheels-c-984_985_988.html. You can get standard Michelin Cross Climates in 225/40 R18 92Y XL. No problem changing tyres on Hondas. I switched to Cross Climates on an HR-V.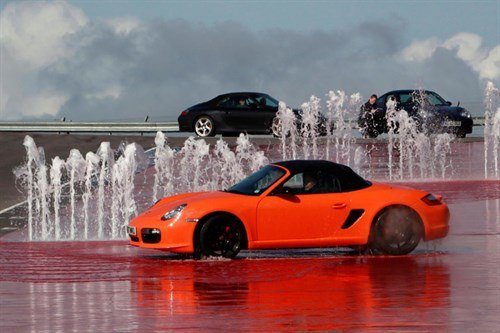 Changing gears
Nine years ago I bought a Porsche Boxster S manual, new. I like the car but have only done 13,000 miles in it because I find the clutch heavy and it aggregates a back problem. I have recently bought a Macan with the superb PDK gearbox. I wonder if it would be a practical proposition to have the Boxter converted? If so, is there a specialist you could recommend.
TA, via email
Your vintage of 987 Boxster could originally be bought with a 5 speed torque converter Tiptronic and it would be possible to convert it but economically ridiculous. Far better to simply p/x your Boxster for a Tiptronic or for a later model with dual clutch 'PDK'. In the Macan the 'PDK', is completely different and is, in fact, the same longitudinal s-tronic dual-clutch box as fitted to the Q5 because the Macan is basically a Q5.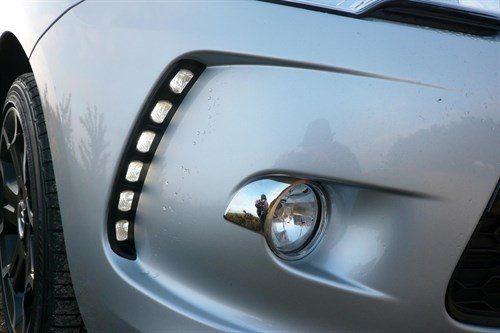 Time to lighten up
How can one distinguish between very bright day-light running lights and fog lights at the front as cars approach? I think fog lights are located low down and at the extremity of the front of the vehicle but often DLR lights are too. I often see front fogs on when they are inappropriate. A bit confusing.
CR, via email
The point is to warn of the oncoming vehicle. If you can't distinguish between DRLs and foglights that you think might be illegal then the problem not the lights.
Stude-breaker
I am a 20-year old university student who has just come home for the summer break. I have a car and would like to insure it for the time I am at home. However, after searching the Internet, I have only been able to find short-term insurance that would cover myself for up to 28 days and at a cost of over £10 a day. Is there anything that I can do to insure myself for the next 3 months other than adding myself to a parents' insurance on a different car? Any advice will be greatly appreciated.
MP, via email
Speak to LV. They are currently the best, most co-operative insurers in the country and you deal with competent, intelligent people who can make decisions directly.
Click to Honest John's Motoring Agony Column 16-7-2016 Part 2
Comments
Author

Honest John
Latest