Your best questions of October 2018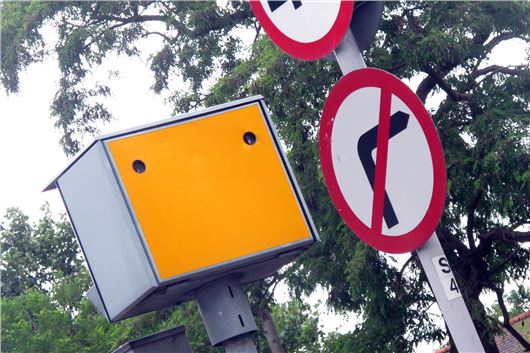 Published 01 November 2018
From whether you can check if you've been caught speeding to unfair insurance cancellation fees - here are your top 10 best questions from October.
Ask HJ
I've been charged a £100 insurance cancellation fee - is this fair?
I recently attempted to change my insurance policy as I had a change of vehicle and the premium went up by £440. When I questioned how this could be, I was given the explanation of increased risk, breakdown, reliability, etc. This didn't seem right, so I did a price comparison on various sites and with several other companies it was only a few pounds more expensive. When I informed my current provider that I was leaving, they slapped me with a £94.70 cancellation fee. Can this be right? They weren't anywhere close in competing with the other quotes. Is there anything I can do?
Under the 2015 insurance act, any cancellation fee should be "reasonable", i.e, no more than £30 to £40. Raise a complaint with the insurer, then raise a complaint to the Financial Ombudsman service. When complaints get taken to the Ombudsman, should the complaint be found in your favour, the FOS charge the insurer £500 for reviewing. If more people complaint about insurer's sharp practices it may make them think twice about doing it.

More Questions
Ask HJ
Do you recommend winter or all-season tyres?
Winter's here in highland Scotland so I need to change from the summer tyres on my Mazda CX-5. Would you recommend winter (as I've always bought in the past) or all-season? I do about 20,000 miles a year so will obviously need to change the summer tyres in due course anyway.
All-weather tyres remove the hassle of having to change tyres over twice a year. But the range is more limited. If you're on 17-inch wheels with 225/65 R17s you can fit Michelin Cross Climates. If you're on 19-inch wheels with 225/55 R19 tyres, Michelin's only option is Pilot Alpin 5 SUV fitted from November to March, then back to Summer tyres for the summer. You may be able to get all weather 225/55s in Pirelli Scorpion Verde, Nokian Weatherproof, Goodyear Vector 4 Seasons or another make of all weather tyre.
More Questions
Ask HJ
I received a summons for passing a cyclist too close - what's the law in this situation?
I have received a summons under the careless driving umbrella, specifically saying I passed a cyclist too close (which I dispute). This came about by the cyclist uploading his cycle cam video to the police and the police refusing me access to that video submission. Excepting the general advice about passing cyclists in the highway code, is there an actual law that states the minimum space one should leave and can the police refuse to show me the video?
The wording of the Highway Code states that you must "give motorcyclists, cyclists and horse riders at least as much room as you would when overtaking a car". I think the wording is slightly ambiguous, but if you've been issued with a court summons I strongly advise seeking legal advice.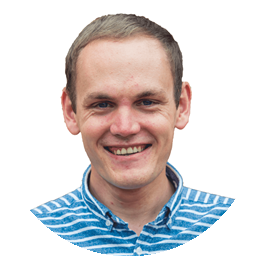 More Questions
Ask HJ
Should we report medical problems to the DVLA?
My friend has some medical problems and I'm not sure if he should report them to the DVLA. His hospital consultants do not stop him from working out at the gym and say he is responsible for monitoring his own health. Is there a website or somewhere he can check to see what should be reported to the DVLA and where they draw the line between allowing people to drive and disallowing them?
If it's an eye problem, get them checked by an optician. Otherwise he should consult with his GP. It's a hassle, but on reaching 70 if you want to keep your 3500-7500kg and minibus up to 16 seat entitlements you have to undertake an eye test and a medical. That is actually good practice for everyone.
More Questions
Ask HJ
How can I check if a was caught speeding?
How can I check if a was caught speeding?
Unfortunately you can't. But be aware of scam websites who say they can. You can only wait for a NIP (notice of intended prosecution) to come through the door. If you don't hear anything within 14 days of the alleged offence, then you're in the clear.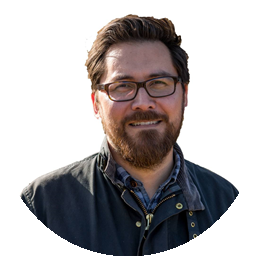 More Questions
Ask HJ
Why does charging an EV have to be such a complicated process?
I have just bought a 2017 Nissan Leaf with a 30kW battery. I have been looking at recharging points across the country and in France but am now very confused about the networks, connectors, charges etc, and how to plan a long trip using the en route charging points. Can you give some advice or point me to somewhere which can explain all this?
It's certainly more complicated than it should be, as I'm finding out running our Volkswagen e-Golf (https://www.honestjohn.co.uk/our-cars/volkswagen-e-golf/how-good-is-the-charging-infrastructure/). The Leaf uses two charging inlets - Type 1 and CHAdeMo. Most public charge points will offer one of these connections. For travelling in the UK, Ecotricity has a monopoly on motorway charge points with its Electric Highway. These are fast and convenient, topping the Leaf up to 80 per cent in 45 minutes. They're expensive, though - and you'll need Ecotricity's app to use them. For other charge points (i.e. those away from motorway service stations), I'd recommend membership of Chargemaster's Polar Network, which provides access to 6000 public charge points in the UK. I'd also recommend downloading the PlugShare app, which provides details of public charging points as well as what cars can use them and reviews from recent users. It includes chargers in France, too.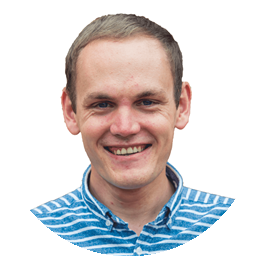 More Questions
Ask HJ
Is there actually any benefit in paying to protect my no claims discount?
I have nine years no claims discount on my policy. The insurance company charge £45 per annum to protect this discount. They also state that in the event of a claim the premium will be increased. In view of this is there any benefit in paying to maintain my NCD?
It depends on what risk you present and how much you value your no claims. I live out in the wilds and work generally from home, so don't do many miles. For me, it would not really benefit me to pay to protect them. If I go to my past life of living in a town, commuting every day at peak times and driving a high insurance group car with points on my licence, it definitely would.

More Questions
Ask HJ
Is keyless theft a genuine problem on new cars?
Keyless hacking is in the news a lot. How real is it? I understand there are three types of keyless systems - ones that unlock the doors but still have a key to start the car, ones that unlock the car by a button press and then support a button start, ones that detect proximity to open the car and use a button to start the engine. Are all of these vulnerable? How much is myth and what are manufacturers doing to counter the real stuff? I bought Faraday bags for my keys and spares for a Jaguar E-Pace and Audi A3. Was this the right response?
Unfortunately, keyless entry car theft is very real and expensive models in built-up areas are particularly at risk. The number one way to prevent keyless entry theft is to stop the key from being vulnerable by blocking the signal. Thieves use relay devices (which you can easily buy online) to amplify the signal from the keyfob in your home to a transmitter near your car, which essentially tricks your car into thinking the key is present. This allows the thieves to enter the car and drive away. They can use the start-stop button to start the car without the key, and then the key doesn't need to be present within the car for it to continue running. As long as the thieves don't stop the car, they can keep driving. This is why many of the stolen vehicles are taken to ports and shipped straight out of the country to Europe where they're sold on. Faraday bags are a good preventative measure, they work by blocking electromagnetic fields. This stops radio frequencies from being amplified. We haven't heard much about anything being done to stop this type of theft, but that isn't to say there isn't work being done behind the scenes to counter the issue. If you want a more physical solution to put your mind at ease, I'd take a read of our steering lock reviews. We've tested both the Stoplock Pro (https://kit.honestjohn.co.uk/reviews/stoplock-pro-review/) and Disklok (https://kit.honestjohn.co.uk/reviews/review-disklok-steering-lock/).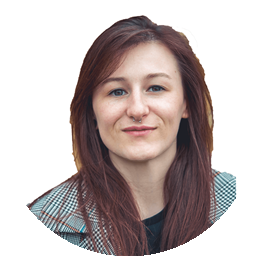 Answered by
Georgia Petrie
More Questions
Ask HJ
I bought a used car but it doesn't match the description - what can I do?
I bought a used car and after a week it started sounding a little rough so I took it to be serviced. Turns out it needs £1400 of major work done. I only paid £1800 for the car. I want my money back. Am I entitled to it?
You may be able to use The Consumer Rights Act and preceding legislation to reject it, but if you encounter resistance from the dealer it could be a long hard slog through the Small Claims track of the County Court, then getting a High Court enforcement order and calling in the High Court Sheriffs: https://www.honestjohn.co.uk/faq/consumer-rights/
More Questions
Ask HJ
Do you have to inform your insurer of a speed awareness course?
One of my neighbours attended a driver awareness course and was advised by the police that he does not have to inform his insurance company. I think that he does have to as it is a change in a material fact. Who is correct - the police or me?
The police.

More Questions
Author

David Ross
Latest