Your best questions of May 2018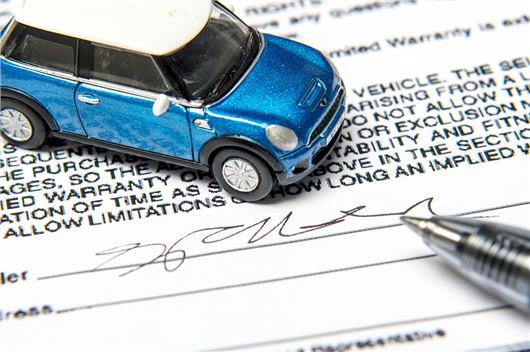 Published 01 June 2018
We get lots of great Asks every month from our readers. So, from mis-sold cars to challenging write off categories, here are the best 10 from May.
Ask HJ
Does mileage have an effect on the value of written off cars?
I own a 2003 Vauxhall Astra. It's silver, manual with a mileage of 160,000. It;s just been written off and I need to agree its value with the insurers. I've noted a number of comparables for sale around £1000, but mileages with much lower mileages. Am I right to contend that for a car of this age, the mileage is not significant in valuing the vehicle? Does colour and number of owners affect the value?
If your vehicle was brand new a colour option could have an affect on value, but on a vehicle of this age it wouldn't. Your car is worth around £500. The guides that insurers use will take mileage into consideration up to 150,000 miles. After that, the affect of mileage on value reduces. If you are being offered more than that, they are being very fair with you.

More Questions
Ask HJ
Can I challenge a Category N write off after a car fire?
My car was recently the victim of an arson attack, the insurance company have informed me it's a category N write off. Can you explain what this means and what my rights are because I believe the vehicle hasn't been damaged to such an extent to warrant this decision? How have they arrived at such a decision? The fire was underneath the rear passenger door but was put out quickly with a fire extinguisher. The engine, interior and most of the exterior were not affected and the car is a 2015 Vauxhall Astra.
A Cat N is a non structural total loss. Your rights are to have the vehicle repaired up to the vehicles market value. Insurers shy away from repairing fire damaged vehicle due to the safety risk for anyone in a bodyshop working on them. When burnt, plastic can give off Phosgene gas, which will quite literally burn through your skin and is carcinogenic. For some reason, these hazards do not affect salvage agents who dispose of said vehicles, or the people who purchase then repair them. Ask the insurer to provide a full engineer's copy of their Audatex estimate, if the repair cost is less than the market value, and you want it repaired, insist they repair it. They are under contract to do so, do not listen to what they say, stick to your guns.

More Questions
Ask HJ
Can you suggest a family car with classic car potential?
I'm looking for a family car to replace my 2006 Audi A3 2.0 TFSI. I only drive 6000 miles per year, so depreciation and road tax are my biggest expenses. Can you recommend a used car, that doesn't exceed £20,000, that could hold its value or even appreciate. I'd also like it to be reasonable in terms of road tax and mpg.
Your budget isn't enough to stretch to the high-end cars like Ferrari, and a modern classic within your price range needs to be a sports car if it's going to hold it's value - which excludes your criteria of it being a family car, and being inexpensive to tax and returning decent mpg. Perhaps something like a Renault Avantime would fit the bill? It's definitely a future classic and more than capable of moving the family. Failing that, there's a strong following for Land Rover, so a Defender might work - but it will feel very agricultural compared to your current vehicle. If you need something more middle of the road, try the new Ford Fiesta ST (although you'll have to ride the depreciation curve) or try and jump on the hot hatch wagon, with the Golf GTI or 205 GTI looking like good bets for an all-rounder.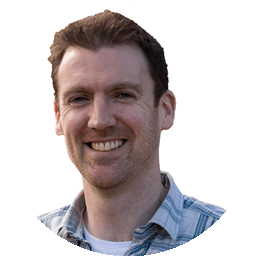 More Questions
Ask HJ
I got a van for much cheaper than I've seen equivalent models for sale - should I be worried?
I bought a van that seems cheap for the miles that it's done. It's a 2005 Vauxhall Vivaro with 95,000 miles and the MoT was just done. I got it for £1500. The van has had a new engine and I've done a HPI check. All seems fine but I can't find another van for as cheap as I got mine. They start at around £2700. The temperature gauge is not working, but I can live with that. Is this a dodgy deal?
I imagine the low price reflects the fact that the engine has been replaced. Do you have proof the engine is brand new, such as receipts or paperwork? If not, it's probably second hand and has covered far more than the 95,000 miles you've been told. I'd be more than a little worried about the faulty temp gauge and would ask the seller to fix this before you collect the vehicle. Would also recommend having an oil change done every 10,000 miles.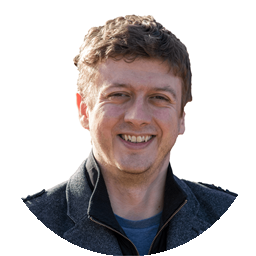 More Questions
Ask HJ
How can you tell if online car selling companies are scams?
There's a company that sells repossessed vehicles at a price that seems too good to be true. Is this a scam?
I would recommend you Google the website along with reviews. Essentially, if it seems too good to be true, it generally is. Any firm that says you can't view any cars that it's selling is a huge red flag that it's a con. A lot of scam companies steal photos from genuine private sellers that advertise their cars online. They then ask for a deposit without the buyer viewing anything and vanish into thin air when they have their money.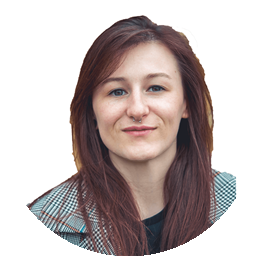 Answered by
Georgia Petrie
More Questions
Ask HJ
I was mis-sold a car that apparently had a warranty - can I reject it for a full refund?
I bought a Mazda in December 2017. It had 10,000 miles on the clock and I paid £16,000. I was sold the car with the remainder of the 21-month manufacturer's warranty, so I had six months left on it. The salesman advised me that in order to keep the warranty valid, the next service was due in September 2018 or at 25,000 miles, whichever came first. I discovered last week that when the previous owner serviced the car, genuine Mazda parts had not been used. I queried it with the dealer where I bought the car, but he cannot tell me one way or another whether the car is still covered by the manufacturer's warranty. Is it the garage's responsibility to ensure that they have carried out the necessary checks on the validity of the warranty? Can I reject the car and ask for a refund because it wasn't sold to me as described?
Check with Mazda if the car is still covered by the Mazda warranty and, if it isn't, reject it. All Mazda serviced are recorded on a central computer system. Your rights are here: https://www.honestjohn.co.uk/faq/consumer-rights If the dealer refuses to buy the car back then, rather then get involved in a full County Court Case, demand that he pays for the car to be covered by a full warranty, where it is declared to the warranty provider that the car's first service was not carried out to manufacturer standards. If the dealer refuses, take the cost of that to Small Claims in the County Court.
More Questions
Ask HJ
Non-manufacturer replacement parts can invalidate warranties - so how can I ensure insurers use OEM parts?
My insurance company tell me that they ensure any replacement parts will be manufacturer parts, whereas other companies will use third party or secondhand parts. This potentially invalidates the warranty. Is that correct? If so, how can I ensure other insurance companies will offer the same cover?
Yes, it can invalidate your warranty. I did some research not long ago on this very thing. Over 88 insurance companies were underwritten by just 28 underwriters. All 28 used wording like they "may" use non original parts or secondhand parts. I suggest everyone reads the terms and conditions of their policies carefully. It is very concerning, and something I have banging the drum about for a long time. These non manufacturer parts do not perform as the original manufacturer intended, as they may be cheaper copies. Some items like headlamps may be from the original manufacturer but aren't branded. These will perform as they should, but may make it apparent the car has been involved in a incident because the brand mark are missing. Block exemption covers certain aspects of repair on your vehicle, but a policy of insurance is about "indemnity" putting you back to the position you were in prior to making a claim. I can't see how an insurer can do this when fitting non-genuine parts.

More Questions
Ask HJ
Do I need to fit seatbelts to my classic car to drive it in Europe?
I will be taking my 1972 Volkswagen Type 181 to Spain. When I bought the car it did not have any seatbelts fitted. I knew I didn't have to fit them but, for a bit of safety, I had lap belts fitted in the front seats. Will I experience any seatbelt-related problems from the police in Spain?
The use of seatbelts and child restraints is compulsory in Europe. However, if your car wasn't originally fitted with seatbelts then your classic should be exempt - unless it's carrying a child, in which case you'll need to have seatbelts fitted.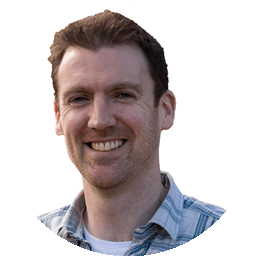 More Questions
Ask HJ
Dealer refused my rejection of a faulty new car - what should I do now?
I bought a brand new Mercedes-Benz GLC Coupe. After 28 days it broke down and had to be recovered. I sent a letter expressing my short-term right to reject the vehicle for not being of satisfactory quality within 30 days of ownership. It has been three weeks now and the dealership has today rejected the rejection. A cable came loose in the engine and shorted ou,t blowing a fuse that ran six vital parts of the car, meaning it would not start. Where do I stand now? The finance company are still looking into it, but I thought it would be a easy rejection as the vehicle was not satisfactory and not fit for purpose.
The Consumer Rights Act 2015 is a statute. It does not give you an automatic right to anything until rulings on it have been made in court: County Court, High Court, Supreme Court. If you take Mercedes-Benz on legally, I have to warn you that they play hard ball. Cost one reader nearly £30,000 and, even though he won, he was not awarded all of his legal costs so he still lost out. Law here: https://www.honestjohn.co.uk/faq/consumer-rights
More Questions
Ask HJ
Our cars were damaged by a roof fitter, can we use our insurer even if it wasn't a road traffic accident?
Our next door neighbour had a roofer installing fibre glass in their roof during, which resulted in both our cars being covered in fibre glass and resin. The roofer admitted liability and said he wanted to rectify the damage. He asked us to get some quotes from a bodyshop, which we did. We don't want to claim off our insurance so we requested to go through his public liability insurance. However, our car insurance company wanted us to go through them to make the claim to put it right, which we don't want to do because it could push up our premium. All we wanted to do was use our legal cover, through our insurer, to get good advise - but they won't do this because it's not a Road Traffic Accident. Please can you advise us?
This is where your legal assistance is fibbing to you, it does not need to be a road traffic accident for them to claim for you. Use a claims management company or a solicitor.

More Questions
Comments
Author

Georgia Petrie
Latest