Your best questions of April 2020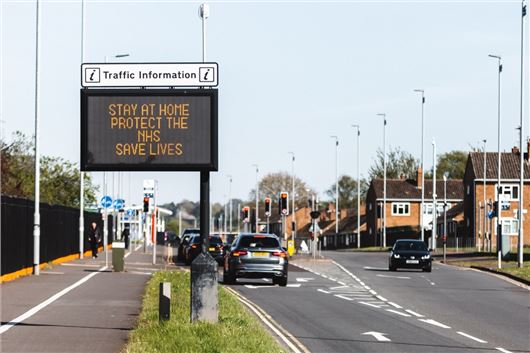 Published 15 May 2020
We got hundreds of questions last month, mostly centred around the unfolding coronavirus pandemic. So, from the MoT extension and trickle charging to speeding and car factory closures - here are 10 of our most interesting Asks from April.
Ask HJ
Is there any financial help for those struggling with leasing payments?
Is there any help presently for those struggling to pay for vehicles on PCH? Anything like a payment holiday. Thanks in advance.
The FCA's payment freeze applies to PCH (Personal Contract Hire) agreements. If you are experiencing temporary financial difficulties due to the coronavirus outbreak then you should contact the PCH provider. They will explain your options and what long-term implications a payment break will have have on your financial agreement. For more details, see: https://www.honestjohn.co.uk/news/coronavirus/2020-04/coronavirus-financial-conduct-authority-confirms-three-month-car-finance-repayment-freeze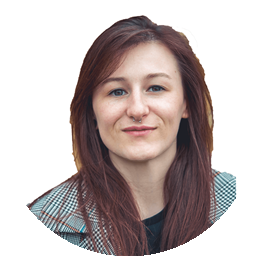 Answered by
Georgia Petrie
More Questions
Ask HJ
Can I do 10% plus 2mph over the speed limit and not get stopped by police?
Some people tell me I can legally do 10 per cent plus 2mph over the speed limit. Is that true?
It's an urban myth that drivers are legally entitled to stray over the speed limit. Yes, the police are issued guidelines that allows them to give leeway of up to 10 per cent plus 2mph to account for inaccuracies of speedometers, but there is no actual legislation that says drivers are legally entitled to do this. I've met lots of drivers over the years who have been prosecuted for being a few miles over and it's important to note that speed limits are there for a reason and should not be treated as vague targets. It ultimately comes down to the discretion of the local police force. Some officers might overlook a car that's doing 78mph on the motorway or 34mph in a 30mph area. Some will not. It will very much depend on the location and time of day. I've met drivers who have taken their cases to court because they wrongly believed there was a law in place that allowed them to drive 10 per cent + two miles over the limit. They all lost and received heavy fines.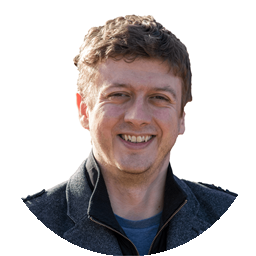 More Questions
Ask HJ
Does the coronavirus MoT extension allow me to tax my vehicle without an MoT?
My motorcycle (Honda CBR600) is currently insured but on SORN. I wish to put the machine (excellent condition, low mileage) back on the road. Do the new MoT rules allow me to tax it without an MoT? Also, do I fall under the new 6 month vacation where I do not need an MoT for 6 months?
You will need to get an MoT before taxing the bike. The six month MoT extension rules only apply to vehicles that have a valid MoT from 30 March and not before. But this ends on 1 August 2020. If your MoT is due before 1 August 2020, you don't have to do anything. The MoT will automatically be renewed for six months. This means that if your car or van's MoT expires on 31 July, it doesn't legally have to be MoT tested until January 2021. After that, though, mandatory MoT testing will return. You can find all of our most recent MoT advice and news regarding coronavirus here: https://www.honestjohn.co.uk/news/coronavirus/2020-06/mot-extension-to-end-on-1-august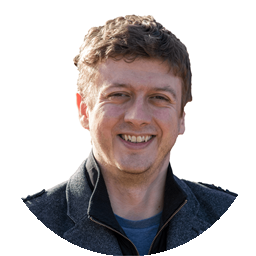 More Questions
Ask HJ
My theory cert expires soon and I can't take a practical test before it does as they've been cancelled. Is this fair?
I have paid for and taken my theory test, CBT and my MOD 1 test (the first of the two practical tests for a motorbike license). I paid over £1500 in tests and lessons, and managed to fit it around my work over the past 18 months. All I had left to take was my MOD 2, but then the coronavirus happened - putting a 3 month (possibly longer) ban on all tests and effectively closing down all lessons. Now my theory certificate will in all likelihood run out before I'm allowed to take my final test. This will mean all the other parts are invalid too. I will have to pay again for everything and try to find the time to fit it in around desperately taking all work I can to help pay for my time off (due to Covid-19) and for the new tests. The DVSA says it won't extend the theory test expiry. It's breaking my heart. Is there some way the Government can enforce an extension to help?
I feel for you. It's a lot of work and money to invest. Unfortunately, theory test certificates cannot legally be extended in any circumstances. All driving tests have been suspended for three months, with those affected receiving new test dates by email. When the dust settles, this means you'll need to book and pay to take another theory test. You need to pass this before you can rebook your tests. You may find that this changes, but that's how it stands as of now. Unless you're a key worker because there's some exception for key workers who still need to get to and from work.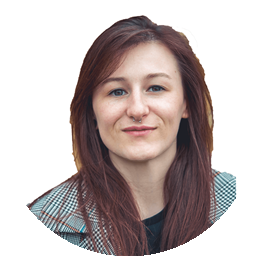 Answered by
Georgia Petrie
More Questions
Ask HJ
We've delayed our charging point installation due to Coronavirus. Will we get a reduced grant if the work isn't done by May?
The delivery of our new Tesla has been delayed, so we postponed the installation of the home charging point. We reckon it reduces the risk of Coronavirus to avoid having workers over right now. However, we have been told that the grant will be reduced from £500 to £350 if this is not completed by the end of May. Have you heard of this?
Yes, that's correct. If you've got a pre-existing arrangement, you'll be eligible for the £500 grant until May 31st: https://www.gov.uk/government/news/update-on-the-infrastructure-grants-schemes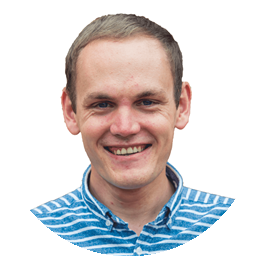 More Questions
Ask HJ
What will happen to new and used car prices after the pandemic?
You gave an opinion to a question about whether or not, after the pandemic, there would be some bargains on new cars. You said no. I think that after this crisis is over, we're going to see an awful lot of motorists who have purchased vehicles on finance will, sadly, find the repayments unaffordable and will probably want to offload them.
That question was in relation to new car prices. Car factories are closed so there'll be a shortage of new cars arriving in the UK. There are lots of people with outstanding orders who'll be waiting for deliveries of new cars. In China, they've seen a surprising increase in the amount of people visiting dealerships as car travel is now seen as safer than using public transport. All this suggests there'll be little reason for new car dealers to offer big discounts - certainly in the immediate aftermath of COVID-19. Further down the line, if we enter a big recession, then we're likely to see more incentives introduced (from both car manufacturers and the Government). The second-hand market is a bit different. You're right that there's likely to be a lot of people returning their cars to finance companies. However, experts think the shortage of new cars will also increase demand of good second-hand vehicles, leading to prices going up: https://www.honestjohn.co.uk/news/coronavirus/2020-03/coronavirus-used-car-prices-set-to-soar-as-coronavirus-hits-new-car-production. A big chunk of the people returning their PCP and lease vehicles will still need a car, so we could see a lot more demand at the lower end of the market, too.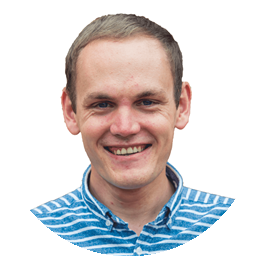 More Questions
Ask HJ
Why do I still have to pay the same premium if I'm barely using my car in lockdown?
Are you aware insurers doing anything to address the fact that a high percentage of the cars they have on cover are now out of use for a considerable period of time. This significantly reduces the risk to the insurer, which surely ought to be reflected in the premium. I appreciate that this Covid-19 situation is as alien to them as it is to the rest of us, but I would have thought that it is an industry-wide issue that ought to be addressed with the customer in mind, rather than taken as an opportunity to rake in extra profits whilst the risks to them are significantly reduced.
Research from By Miles has suggested the coronavirus lockdown could benefit car insurers in excess of £1 billion from the reduction in claims in the long term, and we've had a few readers get in touch - like you - to ask why more isn't being done. While nothing is happening as of yet, insurers are facing pressure from consumers. The Association of British Insurers (ABI) has defended the industry, though. We'll cover the situation if things change.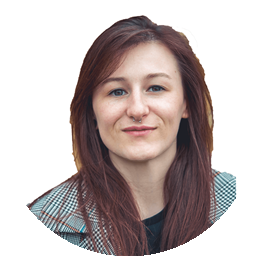 Answered by
Georgia Petrie
More Questions
Ask HJ
Is it a bad idea to buy a car online without test driving it?
I've seen a used car I like the look of on a main dealer's website. I've spoken to a sales person, agreed a price and a price for my part exchange. I was willing to place a deposit on it and exchange cars when the lockdown is lifted. However, unsurprisingly, the dealer is keen to complete a remote sale. I initially said I wouldn't buy a car without seeing it and test driving it but I understand there is 14 day cooling off period with online and telephone sales. I'm not sure whether I should take the plunge and buy without seeing it or just be patient, possibly taking the risk that I will lose yet more of the value of my own car (which is a 69-plate with less than 1000 on the clock). The car I am interested in is a 2019 model with just under 5000 on the clock. I have test driven the model but not that particular car. Any advice would be appreciated.
Provided you don't visit the dealer during the process, you'll be covered by distance selling regulations. This means you can change your mind within 14 days and receive a full refund - you don't even need to give a reason. In truth, as the car's a nearly-new example from a main dealer, the risk is pretty low. It's unlikely to be hiding issues and, as you've test driven a similar model, you probably have a good idea whether you'd like it. We'd recommend asking what it's been used for, though - with 5000 miles on the clock it could be an ex hire car, for example.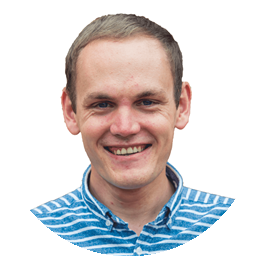 More Questions
Ask HJ
I'm worried my new car will be sat around during lockdown. Should I cancel the order?
The Skoda dealer informed me that my new Karoq had been built mid March. My purchase is on a PCP deal. It is quite possible that delivery won't be for months yet. I am concerned that the vehicle will be sitting idle for months. Should I be worried and can I cancel the order?
No - modern cars can sit for months without any major issues. The car will go through a thorough PDI (pre-delivery inspection) before you collect it and you won't notice a difference to a car that's fresh out of the factory.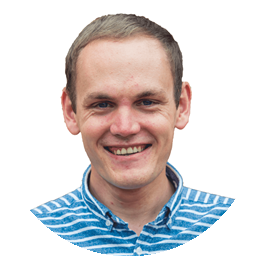 More Questions
Ask HJ
Can someone park over a dropped kerb outside their own house?
Is it an offence to park over a dropped kerb? My neighbours across the road say they are having the kerb lowered so they are guaranteed a parking spot because they have no driveway. They are under the impression that it's there private parking spot when they've paid to have the curb dropped.
The Highway Code's Rule 243 states that you should 'not stop or park where the kerb has been lowered to help wheelchair users and powered mobility vehicles, or where it would obstruct cyclists except when forced to do so by stationary traffic.' Parking a vehicle fully or partially across a dropped kerb is classed as an obstruction and either the police or local council can enforce the contravention. Based on the resources a particular authority has in dealing with this, attention will usually be focussed on offences that impede those with disabilities. As you note, you can be issued a PCN for parking across your own dropped kerb. However, to avoid this happening, residents may contact the local council with the make, model, registration of their vehicle and confirmation that you reside at the property. This tends to stop penalties being issued. Your neighbours may have done this, or plan to.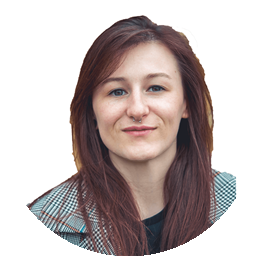 Answered by
Georgia Petrie
More Questions
Comments
Author

Georgia Petrie
Latest