Your best questions of July 2018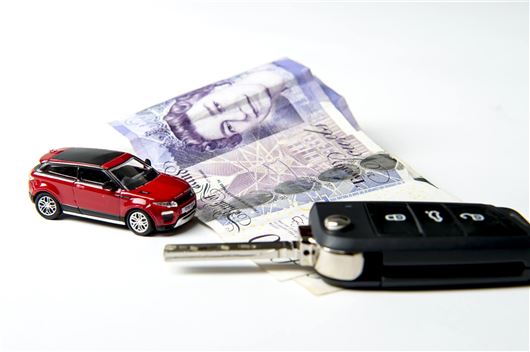 Published 03 August 2018
From speeding tickets and charging points to classic sports cars and consumer rights, here are our top 10 questions sent in by readers in July.
Ask HJ
I got two speeding tickets within one week - will I be offered a speed awareness course?
I got two speeding tickets within one week. I've never been on a speed awareness course. Will I get points or be offered a course?
The offer of a speed awareness course depends on what your speed was in relation to the limit. These vary among different police forces, but as an example it will be up to 42mph in a 30mph limit, 53mph in a 40mph and 64mph in a 50mph. There are other criteria too. Usually these are that it has been no more than 12 weeks since the date of the alleged offence, that you have not attended a speed awareness course within three years prior to the current offence and that you have admitted being the driver of the vehicle (and returned the paperwork) within 28 days. What complicates things in your case is that you have received two in a week. Usually if there are further offences committed at the time of the alleged offence, you won't be offered a speed awareness course - and if both are from the same police force then it's very unlikely. You may be fortunate depending on when you return the paperwork, but it's a case of taking the points and fine and sticking to the limit in the future.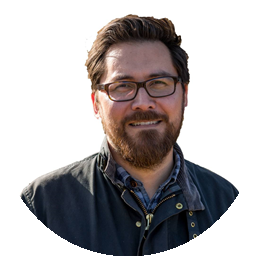 More Questions
Ask HJ
Can I make my Euro4 van ULEZ compliant?
I drive a 2008 Volkswagen T5 Transporter 1.9 TDI. Will I be able to make this ULEZ compliant when the time comes?
Low emission zones will see widespread urban charges being introduced for all diesel cars and vans that don't meet Euro6 emission standards and there's no way to make your Euro4 van compliant with the new rules. As a result you'll either have to pay to enter places like Greater London or upgrade to something newer that meets the latest standards. The new rules are predicted to impact used van values quite hard in the coming months: https://vans.honestjohn.co.uk/van-news/van-market-news/2018-07/clean-air-zones-to-hammer-used-van-prices/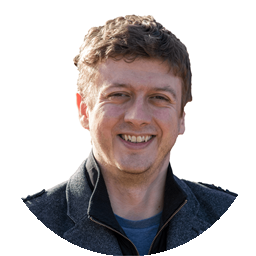 More Questions
Ask HJ
I want a dash cam to sit hidden inside my car's grill - what do you recommend?
I'd like a dash cam, but would prefer a hidden unit in the grill. want something waterproof, but I can't seem to find one. Am I best just looking at motorbike cameras and adapting it? Suggestions would be welcome.
Generally, dash cams aren't built to sit behind the grill. You risk debris hitting the car, which will inevitably damage the camera. The wind at 70mph, as well as the heat of the engine, aren't things that most dash cams are built to deal with either. On top of that, you'd have to regularly clean it and make sure it was secure or you risk losing all your footage, and possibly your camera along with it. That being said, you could - in theory - use a motorbike camera that was adapted for what you want. The INNOVV C5 could be an option, but fitting it may be more hassle than just getting something more discreet for inside your car - like a mirror-mounted dash cam.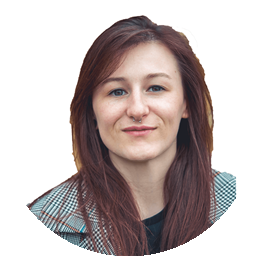 Answered by
Georgia Petrie
More Questions
Ask HJ
I want to install electric charging points at my office, how do I begin this process?
My friend runs a small business with about 50 employees. He wants to install one or two car charging points in his office car park because an increasing number of his employees are buying electric vehicles. Where should he start the process of looking at getting these installed? What's the best way to find the cost of fitting, who to contact about the installation etc?
The Government offers businesses, charities and local authorities financial support to have charge points installed through the Workplace Charging Scheme. To eligible companies, the grant provides up to £500 per socket at 75 per cent of the total cost of installation to be installed (only for off-street parking though). These must provide a minimum of 3kW, with the supply not diminished by charging multiple vehicles simultaneously. You can find more about it here: https://www.gov.uk/government/publications/workplace-charging-scheme-guidance-for-applicants-installers-and-manufacturers. The main costs are the price of the unit and the installation. EV charge points can only be fitted by accredited OLEV installers. I'd recommend getting a few quotes from installers, a quick Google should bring up plenty of options. The best thing to do would be to install chargers that best fit the needs of the employees' vehicles. You can look here to see what cars use what chargers, i.e. Type 1 or 2, 3.7kW/7kW/up to 22kW: https://pod-point.com/landing-pages/list-of-all-ev-connector-types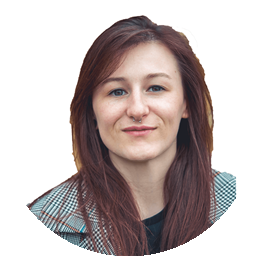 Answered by
Georgia Petrie
More Questions
Ask HJ
What do you think is the best classic sports car to buy?
My wife's best friend will reach a milestone birthday shortly and her husband has offered to buy her a Healey 3000. Her last sports car was a MGF. What would you suggest as a sports car for a stylish and energetic 60 year old lady?
I don't think he'll go far wrong with an R107 series Mercedes-Benz SL. These cars are rapidly appreciating and there's a wide range of engines to choose from to suit each driver. They look great, are reliable and well built, and are excellent to drive.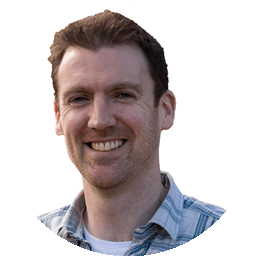 More Questions
Ask HJ
My girlfriend damaged her car on a crash barrier at a hospital - should it be liable for the cost of repairs?
My girlfriend was moving her car that was parked on hospital grounds. As she moved the car forward and turned slightly, the car collided with a low crash barrier that was not visible from the driver's side, which resulted in the car passenger side being badly damaged. Can the hospital be held liable for the cost of repairs?
No, it is your girlfriend's fault. She should drive with due care and attention to her surroundings. The crash barrier is there for a reason.

More Questions
Ask HJ
Is it unwise to buy a van with a reconditioned engine?
I have seen a 2006 Renault Master, which has been converted to a horsebox. It also had a reconditioned engine in 2013. The mileage is 159,000 and the seller says the new engine has only 50,000 miles on it. People have said to avoid anything with a reconditioned engine. What do you advise?
Very much depends on what the seller means by 'reconditioned engine'. If the original engine was replaced with another unit from a different van then I would want to see some significant paperwork to show its history and mileage. Otherwise you have no proof that engine was new at all. For all you know, it could be older with far more mileage under its belt than the seller is letting on.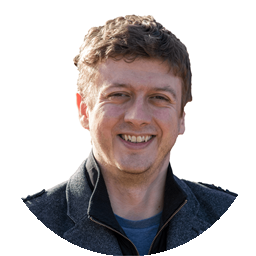 More Questions
Ask HJ
A car I agreed to buy has been misfuelled by the dealer - should I negotiate a discount or just reject it?
I have agreed a deal on a used Maserati Quattroporte Diesel and paid a £1000 deposit (to hold the car until collection) part of the deal was a full MoT. While taking it to the MoT, the driver put £20 of petrol into the tank and started the car - within moments it was switched off but having run it for 30 seconds or two minutes the petrol will have potentially affected the fuel pump and injectors. The dealer phoned and advised me that this has happened and that they are sending the fuel pump and injectors away for pressure testing and obviously changing all the filters and they suggest a DPF removal and clean as well. Do I accept the car in full working order, reject it and walk away or try and negotiate a lower price?
They have been honest with you. And there may not be a problem. But if there is a problem and you bought the car knowing there could be a problem you do not have the automatic right of a refund or of compelling the dealer to fix the car. So the safest thing for you to do is to ask for your deposit back and to walk away.
More Questions
Ask HJ
Is a dealer contractually bound to deliver a new car at the price agreed at the date of order?
I ordered a new Jaguar XF Sportbrake, paying a £500 deposit. I'm serving in the military and took advantage of the discount offered while keeping the total build price under £40k, therefore not straying into the additional tax band. I called to ask for an update and was informed their was an issue with all new cars being built due to emissions regulations. Mine had to be rebuilt and was therefore reordered. Other points raised by the dealer included crushing new cars not delivered by 1 September 2018. I found this rather suspect. Following this, I today received a call saying he could not build the car for under £40k and that I could have my deposit back if I wished. I'm very disappointed with the service. I would still like the car, do I have any consumer rights in this situation?
All new cars first registered from 1-9-2018 have to be certified to EU6d TEMP / WLTP and quite a lot of cars are having difficulty in meeting the new emissions requirements without a hefty increase in CO2, which puts up the first year 'showroom tax'. However, first year showroom tax is not part of the calculation of the £40k for 'luxury tax'; only list price + delivery + dealer prep are included in this. You have no legal basis to demand that your car is delivered on time at a lower price than its list price, so our advice is to co-operate with the dealer and cancel the order.
More Questions
Ask HJ
I bought a car six months ago and have now discovered the air con doesn't work - what can I do?
I bought a second hand car from a local dealer in January. In July I switched the aricon for the first time and found that it is not working. I got it checked out at my garage and was told that the condenser needs replacing and would cost £300 to £400. How should I handle this? Can I ask the dealer to replace/fix it free of cost?
It's past six months and you can't prove that the condenser was faulty when you bought the car. It could simply have failed because it was hit by a stone during your possession of the car, or it could have failed due to lack of use of the air con. Air con needs to be run every week if possible because its lubricants are suspended in the refrigerant and without them being pumped around the system, the system can fail. See: https://www.honestjohn.co.uk/faq/air-conditioning/
More Questions
Comments
Author

Georgia Petrie
Latest