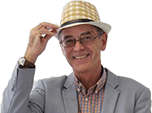 Q
LICENCE AREA DESIGNATORS: Please summarise the car licensing system by area? 
A
From 1 September 2001, new vehicle registrations have begun with one letter denoting the region, followed by one letter denoting the vehicle registration office (each VRO has 5 to 25 letters available, depending on how many of them there are in each region). This is followed by two numbers giving the period of registration. In turn this is followed by three random letters.
So 'AA 51 ABC' means that the car was registered in the Anglia region at the Norwich VRO between 1 September 2001 and 28 February 2002, and is the only 'AA 51'-registered car with the random letters 'ABC'.
Because of the twice-yearly registration change, the year figures get a bit complicated.

02 denotes 1 March 2002 to 31 August 2002;
52 denotes 1 September 2002 to 28 February 2003;
03 denotes 1 March 2003 to 31 August 2003;
53 denotes 1 September 2003 to 29 February 2004; and so on.

The regional letters are:-
A: Anglia;
B: Birmingham;
C: Cymru;
D: Deeside to Shrewsbury;
E: Essex;
F: Forest and Fens;
G: Garden of England;
H: Hampshire and Dorset;
K: Luton;
L: London;
M: Manchester;
N: North;
O: Oxford;
P: Preston;
R: Reading;
S: Scotland;
V: Severn Valley;
W: West Country;
Y: Yorkshire.

The Local Memory Tags J,T and U are spare and may be called upon if a Local Office
exhausts their allocation. They are however available from the DVLA's Sale of Marks
Scheme.

Part of the X series (XA-XF) has been reserved for vehicles bought VAT free. The
remainder is available from DVLA's Sale Scheme.