Volkswagen Passat GTE (2015 on)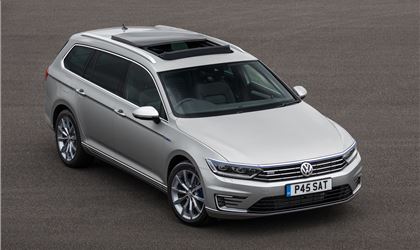 Estate
reviewed by Rob Symons on 28 June 2020
4
Tax/Insurance/Warranty costs
5
How you rate the manufacturer
Great drive
Needed an estate car for the space, and wanted a plug in hybrid as my day to day work commute is short but we do need to take occasional long trips. Came down to Passat, Mercedes C350e or Volvo V60 Twin engine. Had to reject Merc as it looled as though it wouldn't even manage my short commute, Volvo interesting but still diesel so plumped for VW.
It's very comfortable, handles and drives well (tried GTE button on a couple of overtakes and very impressed) and remarkably economical for such a large car. On a 150 mile journey in hybrid mode returned 55mpg and locally I'm averaging over 3miles per Kwh, which is better than my wifes all electric B250E Merc. Love the all digital dash so you can display exactly what you want, and infotainment also very good. Nearly bought a 67 plate Advance model until I realised that instead of zero road tax it would cost me £455 per year for the next 2 1/2 years then £135 per year.
Only downside is insurance higher than my previous BMW 3 series convertible.
reviewed by Anonymous on 28 June 2020
Write your review
About this car
Just reviewed...