Volkswagen Golf Plus (2009 - 2014)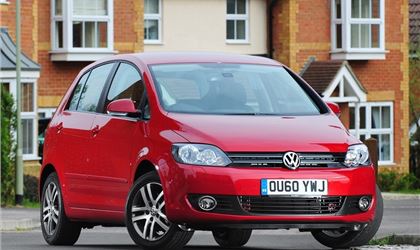 1.6tdi BM CL
reviewed by Anonymous on 26 August 2020
5
Tax/Insurance/Warranty costs
4
Cost of maintenance and repairs
3
Experience at the dealership
4
How you rate the manufacturer
Pure practicality, in comfort.
Underrated vehicle due to perhaps unusual looks. A bit dated now but still an extremely capable and practical vehicle.
Economy fantastic and extremely comfortable vehicle. Seats 5 comfortably plus couple of bags / small cases in the boot, with sliding bench seat.
Enough extras to make driving enjoyable. Economical to maintain, and good quality materials. Drive is not sporty, but decent enough to keep you engaged.
reviewed by Anonymous on 24 September 2018
reviewed by Knotmaster on 25 September 2014
reviewed by jaatee on 5 June 2014
reviewed by retepsekiar on 23 January 2014
reviewed by d bennett on 10 December 2013
Write your review
About this car
Just reviewed...