Volkswagen Polo (1994 - 1999)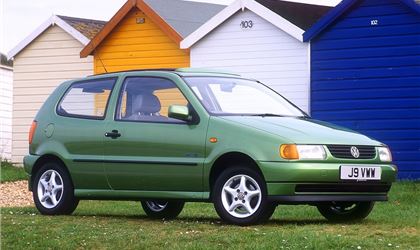 1997 1.4 5-door
reviewed by Anonymous on 3 January 2019
5
Tax/Insurance/Warranty costs
5
Cost of maintenance and repairs
4
How you rate the manufacturer
Comfortable, economical car and if cared for will last 20 plus years
My brother and I bought this car at six years old and 50k miles from its second owner. She had bought it a year earlier as a 'Used Approved' car from Mill VW Darlington. The bonnet had some rust when we bought it which has proven hard to eradicate. Ten years later and the nearside from wing had rusted through. I got a replacement genuine VW replacement from our local scrap yard for £15. The rusted wing was the result of an insurance repair. The sills have needed some welding. From my observations during welding and in the scrap yard, these cars are essentially well built and strong. Our car is now 21 years old and at 83k drives like new. Ii is worth next to nothing but it would be a crime to scrap it. If you are mechanically competent and can find a good one you will have very cheap and enjoyable motoring.
reviewed by Anonymous on 4 August 2015
reviewed by Anonymous on 29 October 2012
Write your review
About this car
Just reviewed...