Volkswagen Passat (2001 - 2005)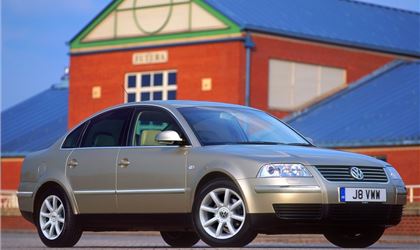 1.9 TDI Trendline (130PS)
reviewed by Andrew S on 24 November 2020
4
Tax/Insurance/Warranty costs
2
Cost of maintenance and repairs
2
Experience at the dealership
1
How you rate the manufacturer
More economical than equivalents today
Used to own one of these and have since given it to my dad. This is old school driving now but remarkably, the car is still going (2020) and still drives well. It's had its fair share of issues though. Airbag light came on when it was just 4 years old and has been on ever since. Developed a faulty relay causing the car ignition to just switch off at random, sometimes even on motorways at speed. Was very dangerous and took about a year for the issue to be identified by a local mechanic. A simple change of a relay remedied the problem. Rats ate some engine sensing cables, twice. The gas struts on the boot failed after just 6 years.

Other major issues are water leaking into the passenger footwell where a main control box sits and water ingress has caused all sorts of electric issues. Best checking this and opening the box up to dry it out. Pretty much all the door locks have failed and two have been replaced. Pretty difficult job changing them too.

The plus points are it's a very economical car on a run with decent performance from just 130BHP, mainly aided by the 5 speed manual gearbox. It has a good punchy acceleration from standstill and is good on the motorway. The engine is noisy, but very typical of VW diesels.

The body work is still solid and like new after 16 years. Not a single bit of rust anywhere. The interior is also still going strong.

Overall, a very solidly built car with plenty of space for a small family. Makes a good used bargain but check for electrical issues, check door locks and windows work.
reviewed by joe's on 19 July 2018
reviewed by Anonymous on 21 May 2018
reviewed by Norfolk Norman on 17 October 2014
reviewed by Anonymous on 25 February 2014
reviewed by S80T6James on 3 June 2012
reviewed by yellowbrd on 4 February 2012
Write your review
About this car
Just reviewed...