Volkswagen Polo (2000 - 2002)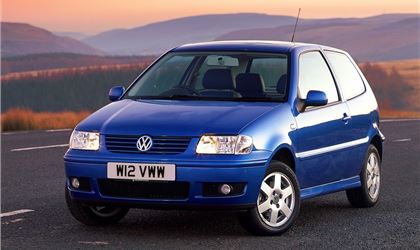 1.0L
reviewed by dcfc91 on 24 February 2012
5
Tax/Insurance/Warranty costs
3
Cost of maintenance and repairs
4
Experience at the dealership
4
How you rate the manufacturer
Not the worst
It has been a fairly reliable car, I have had it for 2 and a half years and biggest issue for me was the pedal box going. Took it to a garage twice, the fixed it once and then it broke like a week later. It then broke a couple of months after that and my dad decided to do it himself, that's almost a year ago and touch wood no issues since.

It's very safe, for that reason it's a great car for first time dare devils like myself. I crashed it, badly and could have been in an awful lot of trouble had the car not been so well built. On that note it is very sturdy, and strong, just be care of the doors which have a habit of falling back in on you if you are not careful and they are very heavy, they could easily break a finger.

It's badly equipped, my model anyway, all I have is electric mirrors and that's it, woukd have love some electric windows and central locking, heck even a light in the boot would have been a nice touch. On the plus side the seats are really comfy and with the back seats down its like a small van, very handy when moving etc.

Tax is cheap, so is insurance but fuel economy isn't anything to brag about around 40-45mpg. It has been a good car to me and I am sure that it will keep going for another while but in all honesty all you are really paying for is the vw badge and you get a lot better for your money in this class.
reviewed by _G_ on 24 August 2010
Write your review
About this car
Just reviewed...