Volkswagen Polo GTI (2010 - 2018)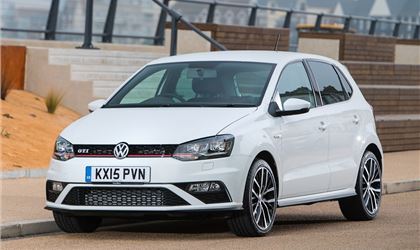 1.8 TFST 192ps 6speed, 3dr, Sun roof, climate
reviewed by Mr Matthew I Wright on 14 April 2020
5
Tax/Insurance/Warranty costs
4
Cost of maintenance and repairs
1
Experience at the dealership
3
How you rate the manufacturer
Great to drive, Fun on the back roads and economical- Poor VW used car warranty- BEWARE
A good car let down by poor VW main dealers and a very restrictive used warranty supplied by VW UK - Das Welt,
You would think buying from a VW main dealer that an under 3 year old car would have a good used car warranty. But NO you do not.
If you need anything replacing inside the car - (Trim)! it's not covered and they class a SEAT BASE as trim! (even after just 5 months ownership and 4,000 miles)
Yes a key component that the main dealer diagnosed as faulty and needing to be replaced - due to squeaking and movement. The Das Welt VW used car warranty refused the claim! Saying the seat base is TRIM.
The Das Welt warranty ONLY covers mechanical failure. So why bother paying premium prices and puchasing from a main VW dealer.
The car has been reliable only needing a coolant leak fixing from the temp sensor. And a software update on the infotainment (kept losing the SD card). Still need the drivers seat base fixing!
Also beware, The VW main dealers will not cover any body work issues- If the car had been repaired when you bought it from them with a repair to any body panels. It is NOT covered IF the VW main dealer claims to have not repaired the vehicle them selves.
So make sure when buying from a VW main dealer you do a thorough check of the body work and if there is any sign of sprayed bodywork/repairs anywhere DO NOT BUY from a main dealer. They wont warranty ANY repaired body panels. Be very carefull!
reviewed by Mr Matthew I Wright on 14 April 2020
Write your review
About this car
| | |
| --- | --- |
| Price | £19,500–£21,465 |
| Road Tax | D–E |
| MPG | 47.1–50.4 mpg |
| Real MPG | 77.5% |
Just reviewed...