Volkswagen Phaeton (2010 - 2016)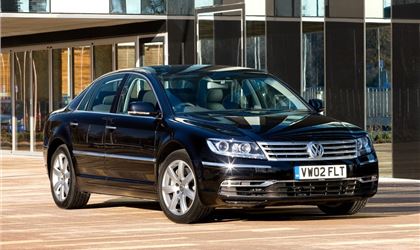 V10 tdi LWB
reviewed by Anonymous on 30 November 2013
3
Tax/Insurance/Warranty costs
3
Cost of maintenance and repairs
4
Experience at the dealership
4
How you rate the manufacturer
Awesome; best car I've had (beats 7 series,& S class)
The best car I've ever had, and I've had a 7 series and an S class, amongst many other cars. I love its understated persona and the "secret" that I'm driving a fabulously comfortable, roomy, well equipped, fast and generally awesome car.
reviewed by danny04 on 14 February 2013
reviewed by tadpole on 12 October 2010
Write your review
About this car
Just reviewed...