Honest John's Motoring Agony Column 14-09-2019 Part 2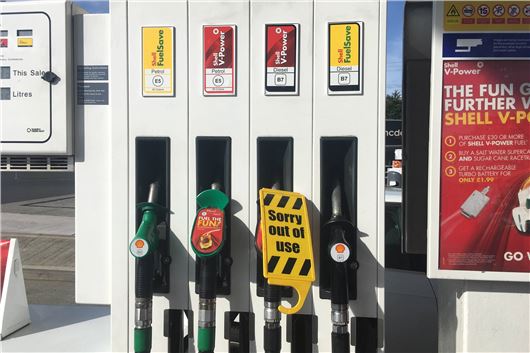 Published 12 September 2019
Honest John's Motoring Agony Column 14-09-2019 Part 2
Part 2 continues with "officially misled over diesel", small fourdoors, catastrophic clutches, DQ200s, turbo degas pipes and much more.
Click back to Honest John's Motoring Agonies 14-09-2019 Part 1
Government advice?
I changed my BMW 525i (petrol) Touring for a BMW 525d Touring on the advice of the government some 11 years ago in order to reduce atmospheric contamination. The car has now done 107000 miles. I now wish to change it and government advice is now that I should change it for an electric car. Can you advise me what electric car will tow my 1,550kg caravan? My budget is £35,000.  
DT, Pulborough
I don't know what you mean by "on the advice of the government". You enjoyed better fuel economy, lower CO2 and hence lower annual tax, and better torque for towing, but the government did not "advise" you to buy a diesel. The Tesla Model X SUV EV is Type Approved to tow 2,270kg, which is easily enough, but prices start at £73,135 for the 60kWh. £81,555 for the 74kWh and £89,735 for the 90kWh, all of which is rather more than you wanted to spend and that's the only EV that is Type Approved to tow. Next down are PHEVs such as the Mitsubishi Outlander PHEV that's approved to tow 1,500kg but, having lost its PHEV grant, prices start at £36,795. The VW Passat GTE PHEV is rated to tow 1,600kg. and starts at £37,000. Apparently the VW Golf GTE PHEV is approved to tow 1,500kg and the Audi A3 e-tron PHEV to tow 1,600kg. Among self-charging hybrids, the Lexus RX450h can pull 2,000kg and the Lexus NX300h can pull 1,500kg. Unfortunately, the Ford Mondeo Vignale self-charging hybrid, the Toyota Prius self-charging hybrid and the new Honda CR-V hybrid can only pull 750kg. The new Toyota RAV-4 self-charging hybrid can pull 800kg (FWD); 1,650kg (4WD) and the old RAV-4 self-charging hybrid could handle 1,500kg.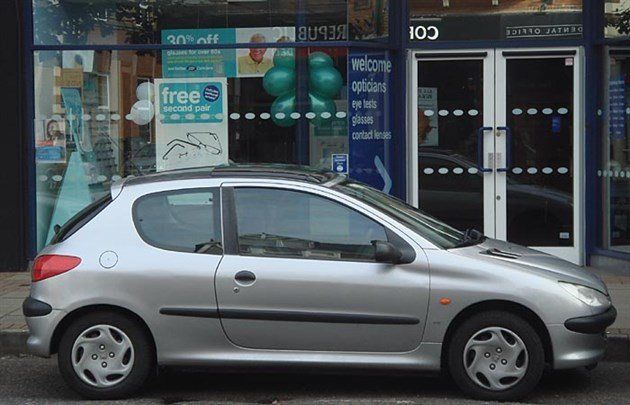 "More-door", he wrote
I currently have a Peugeot 206 which is 15 years old and still going well at 60,000 miles. It is now time to change for a 4-door model. I am interested in a small  SUV or a small hatchback. Can you please advise best buys at the moment for a new or nearly new vehicle?

DK, via email
Cheapest, a Dacia Duster 1.3 Comfort. Nothing wrong with it. This is a test of the 1.2 before it got its new 1,332cc engine: /road-tests/dacia/dacia-duster-2018-road-test/  More: /carbycar/dacia/duster-2018/  There's also the MG ZS: /road-tests/mg/mg-zs-2017-road-test/ More: /carbycar/mg/zs-2017/ Everything else is much more expensive, unless buying second-hand.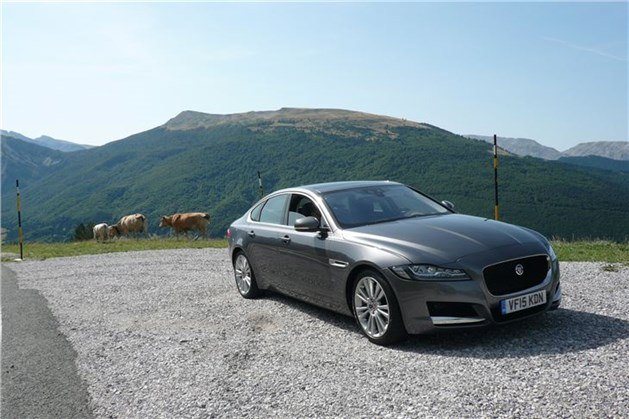 Trickle treat?
I have a 2015 Jaguar XF 2.2 Luxury diesel and drive about 8,000 miles a year. The battery never seems to have enough charge to allow the Stop/Start  to operate, which presumably increases my fuel consumption. I was planning to purchase a trickle charger, maybe a CTEK, but the car manual says that the battery should be disconnected and removed for charging. Surely it is safe to install a trickle charger for use when the car is parked up at home over the weekend?

MB, via email
The battery can be kept to a full state of charge by a battery conditioning float charger (not a trickle charger) and these can be used without disconnecting the battery. They are made by CTEK (https://kit.honestjohn.co.uk/reviews/review-ctek-battery-charger-mxs-50/) Accumate (https://amzn.to/2Q0DwSF) and Ring (from Halfords online). To 'trickle charge' you would need to disconnect the battery from the car.
Slippery customer
Two weeks ago I purchased a 2015 KIA Sportage with 30,000 miles directly from the original owner. Service records were produced, inspection and test drive were all fine, and the owner had even arranged for the car to be serviced at her cost under a KIA service plan before my purchase. I therefore had no reason to believe that I would be faced with any serious repair bills for some time. However, after just two weeks of ownership I now find that the clutch needs replacing at a cost of between £600-£700 assuming I have the work carried out by a KIA dealer and there is a possibility that the work may not be accepted under the 7-year warranty on the grounds that it is 'fair wear and tear'. I would be interested to hear your views on whether my claim is justified, bearing in mind the mileage and age of the car and whether KIA is acting unreasonably should they reject my claim. If they do, is there any point in retaining the benefit of the warranty, which presumably I would forfeit if I had the work carried out by a non-KIA garage, albeit at a far cheaper cost.

EH, via email
KIA and Hyundai sometimes cover clutches for 2 years. Every other manufacturer warrants them for no more than 6 months because clutch life is heavily dependent on the driver. But if the clutch failure is consequential of failure of another part, such as the dual mass flywheel, then it might be covered. If the vendor knew the clutch was failing then there may have been a breach of contract.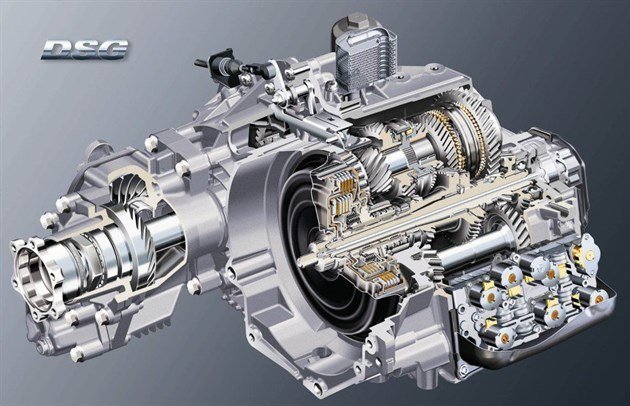 "Few things in life…"
VW got it in the neck for the so-called emissions scandal and yet, for most owners/drivers, surely the unreliability of the DQ200 gearbox is an even bigger issue. I drive a Skoda Superb 1.4 fitted with that gearbox and, whilst I don't need to worry about it because it's on a Motability lease, some poor soul a couple of years down the track could be buying a lemon.
WW, Calne
The NOx issue was merely the lid on a whole can of worms. But now VW is leading Europe in the electrification of its range of cars, to mitigate as much as possible the fines the EC will levy on car manufactirers for "corporate average CO2" levels above a pre-set figure, usually 90-95g/km.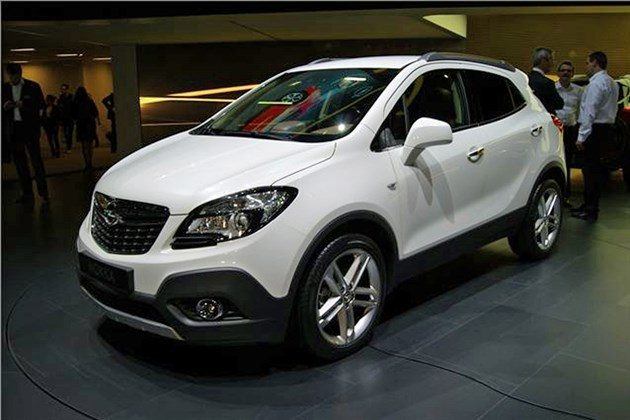 Heated discussion 
My 2014 Vauxhall Mokka SE 4x4 was sold with a 'lifetime warranty'. It has just suffered a coolant leak at some 38,500 miles. The cause was diagnosed as a failure of the 'O' ring seals on the coolant pipes to the turbo. These pipes are steel. Should I expect at least a contribution from Vauxhall? The dealer says that any pipes, steel or not, are not covered by the lifetime warranty. Could it be that the coolant has degraded the 'O' rings? If so, they should be covered. The cost of the repair was a not insignificant £367.28 including the Vauxhall Club discount. Am I being unreasonable? 
JD, Minchinhampton
Vauxhall's 'lifetime' warranty is very limited. You could try arguing your case in court, preferably against the supplying dealer, not Vauxhall, also using the fact that the car has not lasted the 6 years that the Sale of Goods Act and subsequent case law gives you a "reasonable expectation" of. What failed was the same 'degas' pipe that caused many problems with Ford 1.0T EcoBoost engines and could have led to total engine failure through overheating.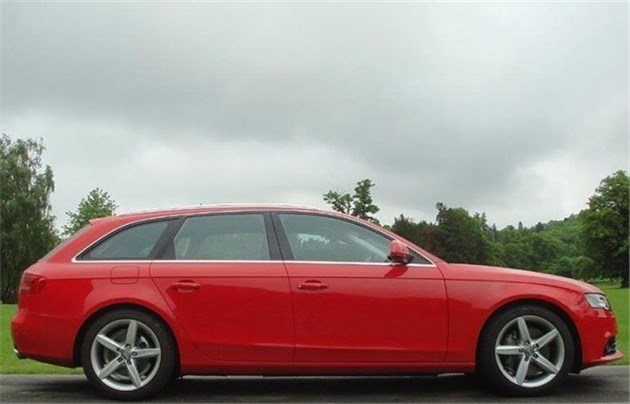 Aud funding
On 21st May 2019 my 2013/62 Audi A4 Avant 1.8TFSI S-line would not start whilst parked on my driveway. An AA engineer attended and managed to get it going but could find no faults registered. On 22nd May the car again would not start. This time the AA engineer could not get it started; there were faults registered and he suspected a faulty relay. He towed the car to an Audi dealer. There, diagnostics showed that the N488 coolant regulator had failed and had tracked to the V50 coolant pump, back up the wiring loom and to the engine ECU. I was quoted £4,085.58 to make a repair, but was warned that further damage may be found once they were able to start the car. This proved to be the case because it was then discovered that the parking brake control unit needed to be replaced. The total job cost me £4,588.24. When first informed of what was wrong, I Googled the issue and was horrified to find that  failure of the N488 on the A8, had been the reason for a safety recall for that model in the USA and Canada (Safety Recall Code 80B9.) Furthermore, it is extremely worrying to discover that if the failure had taken place whilst the car was in motion it could have caused a short circuit, putting the car in 'limp mode', or possibly even causing a stall without warning. One can only imagine how dangerous that would be travelling at speed on a motorway. I purchased the car from in February 2014, with a 12-month extended warranty beyond the manufacturer warranty. The car was first registered on 31st January 2013. It has a full-service history to date with the supplying Audi dealer. Total mileage on 22nd May was 39,900: a mileage more commensurate with a car still under a manufacturer warranty. However, I was informed by the Audi dealer that Audi UK will not consider a good will payment  for vehicles over five years old. I purchased an Audi because of the perceived quality and reliability associated with the marque, but this is not the first time the car has let me down. Within months of buying the car it went into 'limp mode'. Audi Assist attended, who towed it to the supplying dealer. I do not know exactly what was wrong, but I think it was something to do with the boost pressure sensor. It took them a long time to diagnose. A new water pump was fitted on 28th August 2014. The driver's sun visor was replaced on 19th January 2016. And a defective coolant pipe was replaced on 24th January 2018. I am of course seeking compensation for the costs incurred.

PS, via email
One of the ways this sort of issue gets into the public domain is for me to record  it: /carbycar/audi/a4-b8-avant-2008/good/ But people would rather buy for status than for common sense, so a car maker's faults record is usually ignored. If I was you I would write back to Audi, explaining that you know about the US recall and, despite their pompous email to you, you intend to use Small Claims to attempt to obtain a remedy,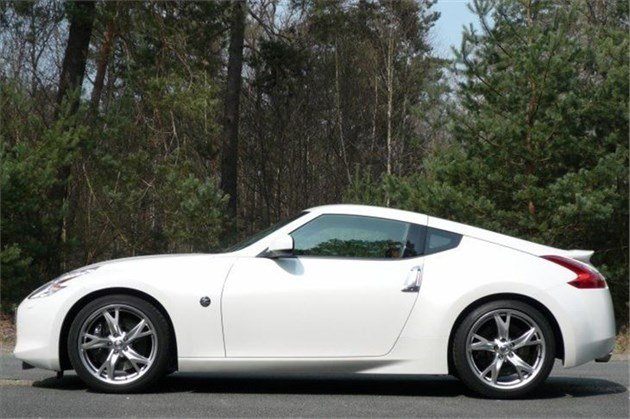 Ombud wiser 
My son bought a 2015 Nissan 370Z from our local Nissan dealer in July 2018 for £21,500. After a couple of weeks we spotted a problem with the paint on the passenger door and complained to the dealer in order to get the matter rectified. Unfortunately, because the car has pearlescent paint, it will require pretty much all of the side of the car to be resprayed at a cost of £1,800 or so. The dealer refused to action the complaint, so, to cut a long story short, we put forward a case to the Motor Ombudsman in October 2018. The Ombudsman accepted that our case was valid and it is now "in the queue for adjudication". There does not seem to be anything that we can do to speed up the process as the Ombudsman appears to be completely log jammed with cases. As the one-year anniversary of this issue approaches, I wonder if you have any knowledge of the Ombudsman service and the way it works? Is it worth persevering with this or is it simply that the Ombudsman service is designed by the motor industry to "kick problems into the long grass" in the hope that people will get fed up and walk away. I would appreciate your comments/experience on this.
SH, Tunbridge Wells 
The Motor Ombudsman Service works to the SMMT Dealer Code of Practice in the hope that by resolving disputes 'in house' the Government's DVSA will not be given more teeth and take over. It does not and cannot make legal rulings.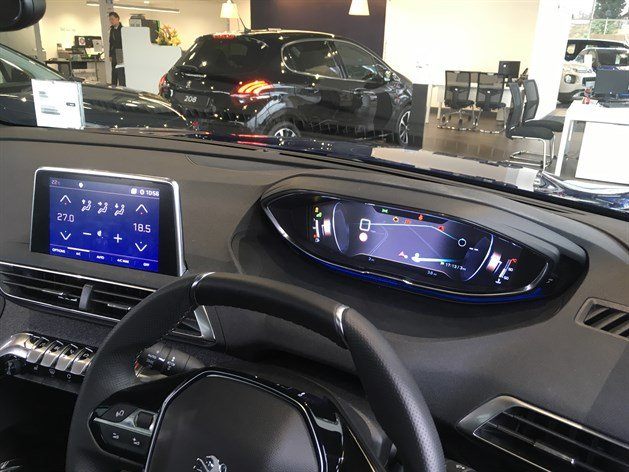 Unpair comparison 
I have just taken delivery of my 3rd Peugeot 3008 GT Line Premium with 1.6 Petrol engine and EAT8 automatic transmission, bought on your recommendation. It is a sheer joy to drive. However, the on-board Tech is driving me mad. Connecting my phone took several hours. Apart from that a perfect car.
WH, Melton Mowbray
I handed my 1.5 BlueHDI EAT8 GT Line back to Peugeot at the end of June. That satnav display and instructions are superb. I had no problem pairing a quite old iPhone SE. But pairing any phone with any car can go a bit weird. It wasn't entirely intuitive in my present C5 C5 Aircross, but somehow it got there in the end.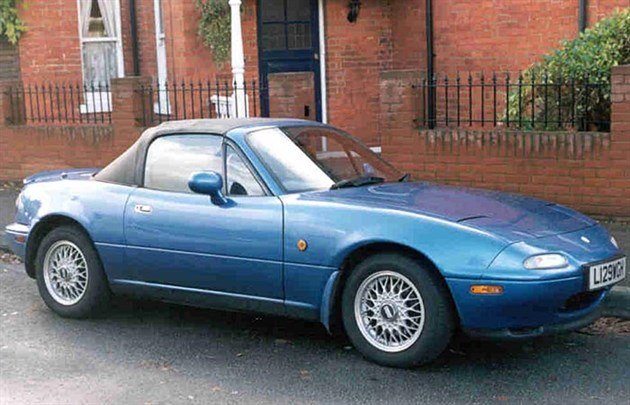 "Fun, fun, fun…"
I'm looking for a fun classic car for under £2,000. I wouldn't mind doing work, what cars would you recommend?
BB, via email 
MX-5, MR-2, MGF, MGTF.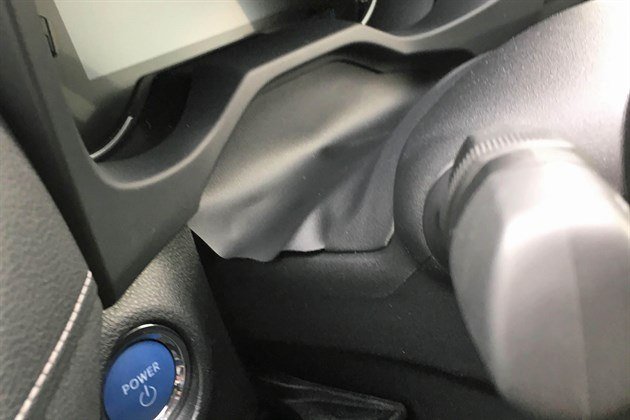 Bit of a flap
My husband purchased a New Toyota RAV-4 Hybrid for me as a wedding anniversary gift. This is the third RAV-4 I have owned and the second Hybrid. I was very happy with the finish of my last car. I was reluctant to see it go, with just 23,000 miles on the clock. We were told it could be several months before a car with the specification I wanted would be available. However, having decided we would wait, the sales manage found a car at another dealer and so we collected the new car on 4th June. The sales team spent time explaining the many gadgets and safety features on this new RAV4 Exel. Then, on 14th June, I noticed the piece of flimsy fake leather that covers the top of the steering column, which has replaced the hard plastic cover that afforded it good protection. The current cover is ill fitting and looks like an afterthought, and It is not what I would expect from a quality car. Toyota talks of its safety features, but the flimsy fabric is no protection from foreign objects: car park tickets, ,coins, keys and would not stop spilt liquids from entering the steering mechanism. It is so badly fitting it is easy to put your fingers under the cover: ideal for children to investigate. Moreover, the fabric is so flimsy that in direct sunlight it could be weakened and tear or crack easily and there is no safety hazard warning in the handbook. When I called Toyota Customer Service UK  they were dismissive and said that is how it is, so what was my problem? Am I being over fussy expecting a safer finish to my car? In your opinion is there anything I can do to remedy this unfortunate and poor design. 

AK, via email
I didn't notice this on my brief drive of the new RAV-4 hybrid and neither did Mark who tested it: /road-tests/toyota/toyota-rav4-2019-road-test/ But I'll add your criticism to the carbycar entry here: /carbycar/toyota/rav-4-2018/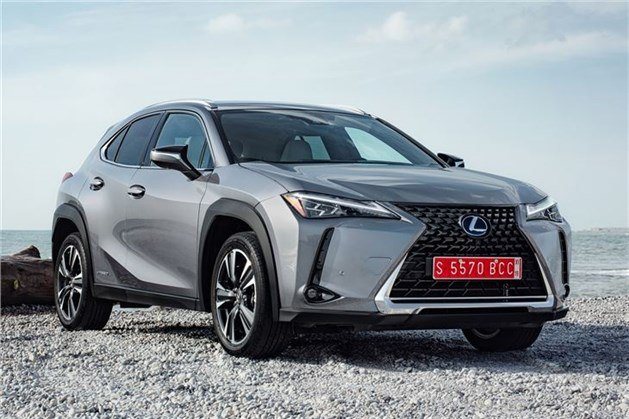 Little right charger 
My wife is looking to replace her Audi A3 Sportback 2.0 litre TFSI S line with a self-charging hybrid of a similar level of size, luxury and performance. It will be used for local journeys plus visits to children and grandchildren of 250-mile round trips and holidays in the U K. We have looked at the Lexus UX but are wondering if there are any alternatives of a similar size you would recommend.
JF, via email
The Lexus UX makes sense to me. Good ride and handles well. But strangely just a 3-year warranty v/s Toyota's 5-years. The Honda CR-V hybrid is also excellent, but a bit bigger.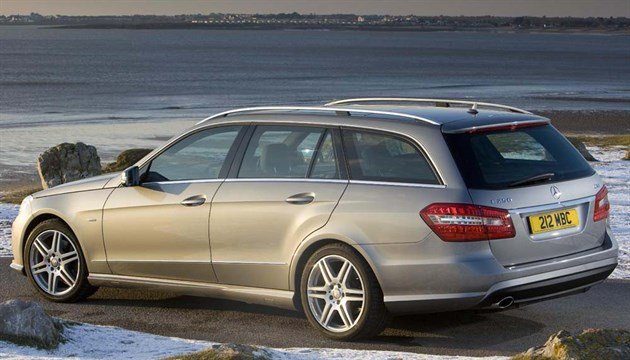 Starship enterprise
I have been offered a 190k mile 2014/64 Mercedes E220CDI Estate for £8k. It is immaculate inside and out. What is the catch? Should  I snap it up or walk away?

JM, via email
It's probably an ex-airport 'private hire' taxi. Not EU6, so facing penalties for entering city centres.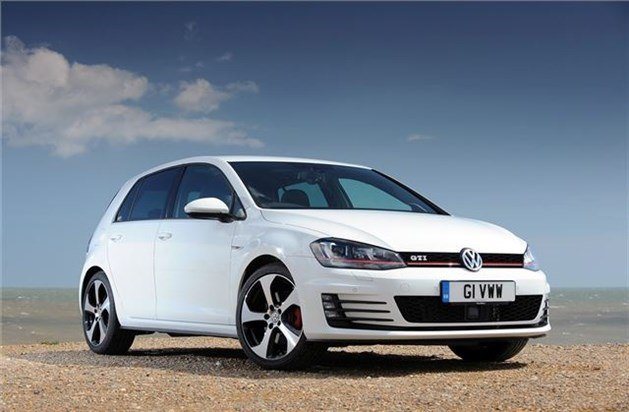 Tyred of Golf 
I have a 2017 Golf GTI, which is a lovely car. The only problem I have is that the warning light for loss of tyre pressure keeps coming on; sometimes three times in a 200-mile journey. Normally, when I check the pressures there is no serious loss of pressure (perhaps max 0.5 difference in 4 tyres). I have asked my VW dealer to check this and he says he has but the problem persists. Is there anything to be done to prevent this annoying problem?
CM, via email
Happens to some extent with all tyre valve based TPMS systems (though hasn't happened with my current Peugeot). It's usually a matter of dropping all the pressures, re-inflating the tyre to the correct pressures, then re-initialising the system so it bases any measurement of disparity against those corrected pressures. If this doesn't work, then one or more of your TPMS valves is playing up.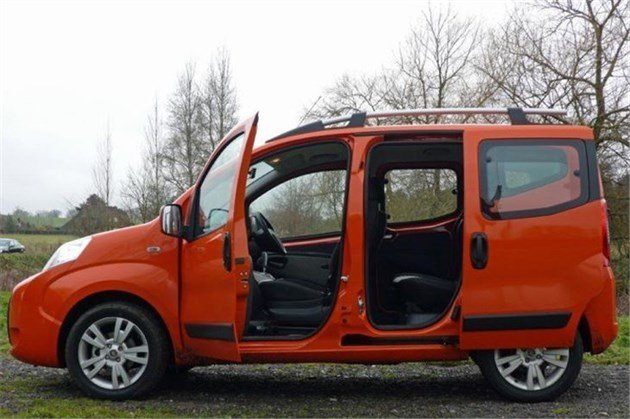 Wheels within wheels
I live in South Africa and have imported a 2010 FIAT Qubo 'Switch' with 11,000 miles from the UK last year. It is an ex-Motability Sirus conversion that allows it to be driven from wheelchair. I am happy with the car, although the gearbox took some getting used to. But this morning, the warning light did not go off and the car was stuck in first gear. I returned home, switched everything off, waited 10 minutes and tried again. The car started and the light went off as normal. I can drive the car but is does not change gears. It stays in first gear. Any idea what the problem can be?
MF, via email
The Dualogic actuator has stuck. Quite common with automated manuals generally. You need to find an automatic transmission specialist familiar with this type of 'automatic'.
Cardiff armed park
On  01/01/19 I went to Cardiff for a football match and parked in a Costco car park. Because it was a Bank holiday, the shop was shut. I have subsequently received several Parking Charge Notices from Premier Parking, stating that arriving at 16.35 and leaving at 19.44, I overstayed the 3-hour limit. With a 5.30 kick off, the game would have ended by 7.15 and, after a mere 10-minute walk back to the car, I would have been moving by 7.30 at the latest. However, due to the large number of cars, I don't suppose I left the industrial estate, until at least 8.00, so it depends where the camera was located, but it seems that it's in the approach road, and not in the car park I used. I've been leaving it unpaid, assuming they'd stop pestering me, but over the weekend my wife found some letters, one from a company called PP LEGAL, giving me a final chance to pay or go to court. She's now worried about this, but I'd take my day in court and expect them not to show up, as other friends have done in the past. With your up-to-date knowledge, what would you advise me to do?
RP, via email 
The Supreme Court Ruling in Beavis v Parking Eye, November 2015 gave them the right to penalise you, and to increase the penalty for late payment up to a "reasonable" £150. But whether they actually pursue you to Small Claims (where, of course, your costs will mount to well over the cost of the penalty), is entirely up to them. With any luck, Sir Greg Knight's Parking Control Act that gained Royal Assent in March should issue a statutory Code of Practice by Autumn 2019 and abuses by Private Parking operators should cease. But your case is not an abuse. You overstayed, you were issued with a penalty and you did not pay it in time.
Click back to Honest John's Motoring Agonies 14-09-2019 Part 1
Comments
Author

Honest John
Latest