Honest John's Motoring Agony Column 04-05-2019 Part 2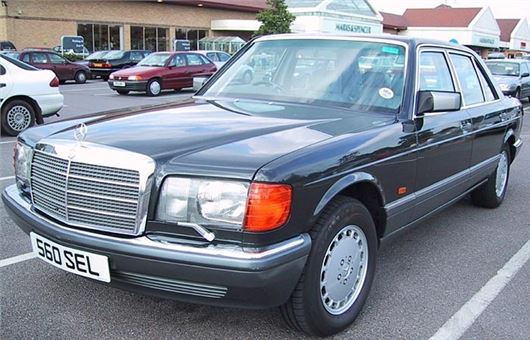 Published 03 May 2019
Click back to Honest John's Motoring Agonies 04-05-2019 Part 1
Distance purchasing
I'm presently staying with a friend in Melbourne Australia and his everyday car is a Mercedes 560SEL. He's had it from new, around 1987 and really looked after, FSH from main dealer and independent specialist. 285k on the clock, immaculate bodywork and loved interior. He has people walk up to him asking to buy it. He'll not be selling anytime soon but I've asked for first refusal, only half joking. Out of interest, what you think it would be worth in the UK?

KW, Harlow
W126 560SEL. My mate had one for years. Quite reliable. Paid £5,000 for it. Got £5,000 for it. Not worth importing to the UK, but still a nice old piece of kit, especially if everything works (including the reclining rear seats).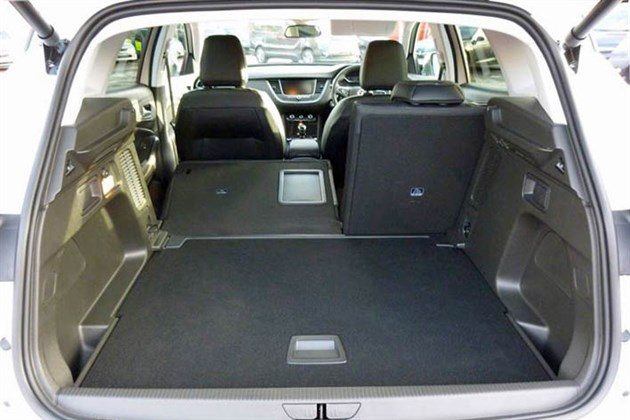 Light relief
Is there any way that you can help me in my fight with Vauxhall Motors? In September 2018 I purchased a Grandland X SE turbo auto 1.6L diesel. It was reduced from £25,000 to £18,000 and was the end of that particular model. I had the usual conversation with the salesman and completed the sale. It was not until October that I noticed that there was no light in the boot area. After correspondence with Vauxhall headquarters it transpired that this model did indeed have no light in the boot. To have one required a factory fit. Vauxhall also said that this fact should have been pointed out at point of sale. It wasn't. Indeed, had it been mentioned I would not have purchased the car. The current position is that I am in contact with the Vauxhall dealership, from whom I bought the car to see if a resolution could be achieved. To date I have had two telephone conversations. If this proves fruitless I intend to contact The Motor Ombudsman. It beggars belief that Vauxhall suggested that if I had purchased the next model up it would have had a boot light. I have checked every Vauxhall car in the "Standard" and "Optional" lists. Nowhere, in either column is there a mention of a boot light. The absence of which I consider indicates that it is Standard. I have bought cars since the early 1950s. All have had a boot light. I feel that Vauxhall should be brought to book, publicly exposing this penny pinching practice. Any help or suggestions that you might  make would be helpful. I would add that I am not a Telegraph reader but a subscriber suggested I should contact you.
RE, Troon
This is between you and the dealer, not you and Vauxhall Motors. You  bought a car at a £7,000 (28%) discount and you are complaining that it does not have a load area light. (The one I tested did.) Didn't you stop to think that there might be some reason for that 28% discount? Get a torch.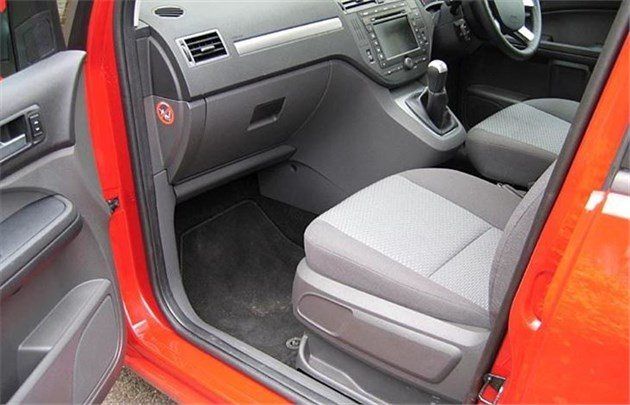 Entrance examination
Being an elderly lady I have difficulty climbing up into some vehicles. My daughter from Australia will be hiring a vehicle when she comes to visit later this year. Please let me have the list of vehicles with easy access to the front passenger seat which you have published previously.
EE, via email 
Usually MPVs such as the Ford C-Max, VW Golf SV, Renault Scenic, KIA Venga, Hyundai ix20, though the numbers of MPVs have seriously depleted. One SUV with low sills and unusually wide opening front doors is the Renault Kadjar. Some 4x4 SUVs and pick-ups have handles on the insides of the screen pillars that greatly aid pulling yourself in.
Sensor foreboding 
Last week I paid £60 for my local VW main dealer to carry out a diagnostic check to find out why the Active Cruise Control and Front Assist on my 2013 Mk 7 Golf (52,000 miles) was not working - and had not been working for two or three weeks. (The dashboard was showing a light to say that the 'ACC and Front Assist was not available'). The dealer concluded/confirmed that the (Bosch) radar sensor at the front of the car and sited below the number plate was not working and advised that it needed to be replaced at a cost of £1,639.31. The cost of the sensor was quoted at just over £1,200 with the rest for installation and calibration. I was quite appalled at the cost and decided that I would not have the work done, reasoning that I would first try to buy one second-hand on eBay and replace it myself. Today, to my surprise, I noticed that the ACC and Front Assist is now  fully working and that the warning sign has gone out. Can you suggest what may be the cause for the temporary 'failure' of the unit? Could it be a poor connection to the wiring of the multi connector for the radar sensor? Any other suggestions would be much appreciated.
LC, via email
Might have been caused by moisture ingress that eventually dried out. This system seems to be less reliable on VWs than on anything else. Also vulnerable to the slightest parking bump. Ironic that the EC now intends to make ACC compulsory on all new cars from 2022. I wonder what could have possibly influenced that decision?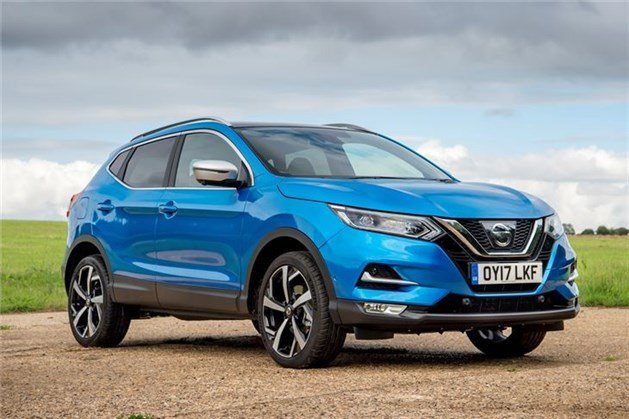 Drive-shafted?
I bought a new Nissan Qashqai 1.6 petrol manual NTEC in June 2017 and I have not used the car for towing. 18 months and 14,000 miles later, the clutch failed. It has cost me over £1,000 to get the clutch replaced as Nissan claims that the clutch is not covered by the Warranty. I have the failed parts. I am 77 years old and never have had a clutch problem in my previous 12 cars. I complained to Platinum Nissan and to Nissan head office but they refuse to cover the replacement cost. Surely this cannot be right? The clutch could not have been fit for purpose. Any suggestions as to how I can get Nissan to pay up? 
RM, via email
Happily, I can supply you with the evidence that clutch failure is not uncommon in Nissan Qashqai 1.6DIG-Ts. Six previous incidents listed here (plus one in a 1.2DIG-T): /carbycar/nissan/qashqai-2014/good/ Though few manufacturers warrant a clutch beyond 6 months (because it is actually possible for a determined driver to destroy one in 15 minutes), the combined evidence of the damage to your clutch and the failures listed in our databank should be sufficient to convince a Small Claims judge to find in your favour. Obviously, pre-warn the dealer before actually going to small claims because he may capitulate. See: /faq/consumer-rights/  Small Claims: https://www.gov.uk/make-court-claim-for-money /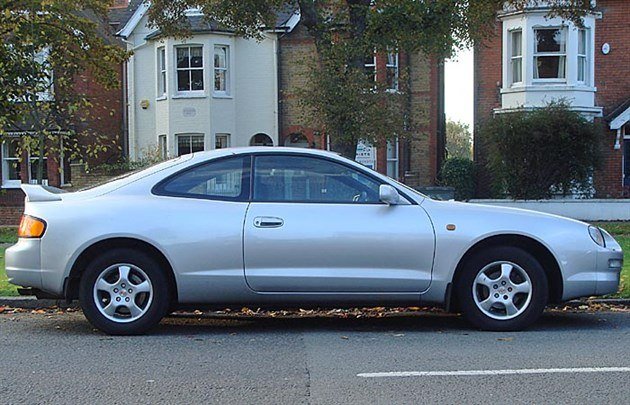 Sleeker Celica
I have owned a Toyota Celica 2.0 GT from new in 1997. It now has 120,000 miles) with FSH, is in excellent condition and has been mostly garaged for the past 4 years. I have made the decision to renovate. Can you recommend garages that specialise in renovating Toyotas?   
SCB, via e-mail
This is our HJ Classics entry for the model: https://classics.honestjohn.co.uk/reviews/toyota/celica-st200/ Independent Toyota specialist https://www.fensport.co.uk/ seems to be good and often works with Toyota GB on projects. I think a recent one was an endurance drive in a 2004 Toyota Yaris 1.5VVTi. You'll find more by Googling <toyota celica specialists uk> And you should join https://www.celica-club.co.uk/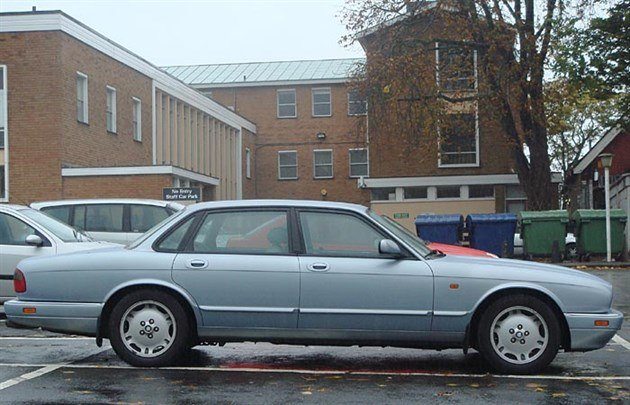 Priced possession 
I have a 1996 Jaguar XJ6 3.2 Auto X300, owned from new with 45,000 miles in excellent condition. What is its value for insurance purposes and do you think it will increase in value?
DAA, via email
I'd say it's probably worth £3k - £5k. But to get an agreed value insurance you need to insure with a classic car insurer, not an ordinary insurer. They will probably require you to obtain a valuation from the club and you then insure the car for that 'agreed value'. Jaguar Driver's Club: http://www.jaguardriver.co.uk/html/
Classic Car Insurers:  www.footmanjames.co.uk ; www.carolenash.co.uk ; www.lancasterinsurance.co.uk; www.hagertyinsurance.co.uk ; www.manorinsurance.co.uk; www.classicowners.co.uk; www.hertsinsurance.com; www.sureterm.com ; www.heritage-quote.co.uk ; www.rhclassicinsurance.co.uk ; www.peterbestinsurance.co.uk ; www.aplan.co.uk/specialist ; www.performancedirect.co.uk ; www.lv.com/classic-car-insurance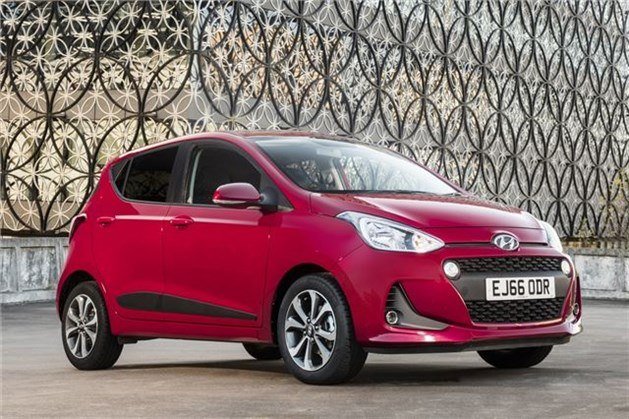 Shortening the odds 
I am in my 80s and drive a Nissan Note. I would like a smaller car now but one with an elevated seat for ease of access. I will consider new or used cars, have you any advice?
LL, via email
KIA Picanto or Hyundai i10. Picanto test: /road-tests/kia/kia-picanto-2017-road-test/ i10 test: /road-tests/hyundai/hyundai-i10-2014-road-test/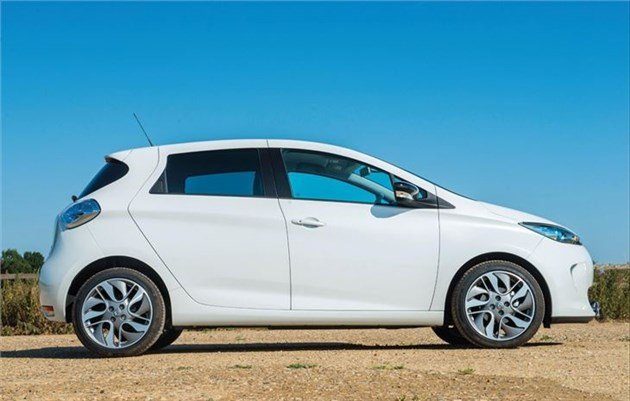 Decongestant
We live in London and have two cars: a Renault Clio Dynamique 1.1 and a Nissan Qashqai 1.6, both petrol. The only reason for having two cars is that our sons learned to drive in the smaller one and we've just kept it. It's rare that we'd both use a car at the same time. Our annual mileage is low (about 500 miles in the Clio and about 2,000 in the Nissan). What cars would you recommend for mainly short journeys in London: preferably between the sizes of the Nissan and Renault that can deal with all the road humps that surround us? But would be reasonably comfortable if we wanted to say drive to Scotland. Should we be thinking electric? Any suggestions?
ED, London 
If these are old cars you will probably get hit by the new Ultra Low Emissions Charges soon, so you need to think at least EU4 for petrol and EU6 for diesel. Even then, the way TfL works makes it complicated. If you have off-street parking and can install a charging point you could consider a Renault Zoe, and then if you want to go anywhere distant, just hire a petrol engined car that can do the distance without constantly having to stop to be re-charged.
Carbon fingerprint 
I was sceptical and wouldn't have used Oxyhydrogen carbon cleaning for reasons of cost on my 2005 remapped, EGR blanked off, 1,248cc diesel Panda. But blow me if it hasn't made a considerable difference. The machine was by carbo-clean http://carbo-clean.com/ And I was lucky through a garage owning buddy to get it done for £25. But what is the science behind it? How does introducing a mixture of hydrogen and oxygen into the inlet tract decoke inlet valves, combustion chamber and even turbo vanes? I don't get it. Do you?
SP, via email
I guess it promotes a chemical reaction that converts the carbon to CO2.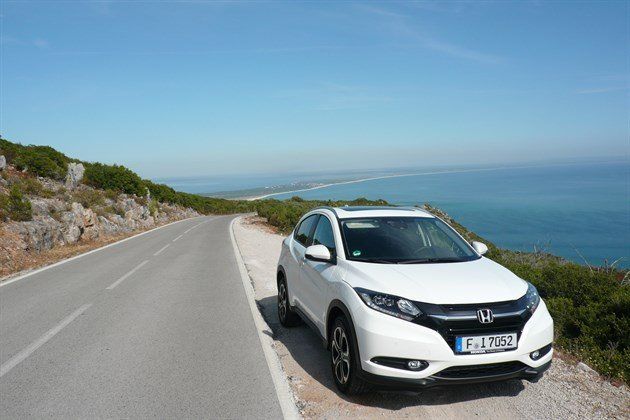 Mere car
I need to replace my Honda CRV 2.0i-VTEC Automatic with a smaller SUV: smaller in width but still high enough to avoid deep water and hedge-scraping in the Lake District lanes. Have looked at a Suzuki Ignis Automatic but does not quite fill the bill. I drive about 8,000 miles a year in suburbia as well as the Lakes. Can spend £15,000.
JM, via email
The Honda HR-V is probably ideal: /road-tests/honda/honda-hr-v-2015-range-road-test/ and /our-cars/honda-hr-v/
Inexplicable excess
After purchasing our Skoda Octavia at the end of a 3 year PCP we received an ad hoc invoice for £497 from Skoda Finance, which neither the dealer nor ourselves understood. It transpired that the charge related to excess mileage stemming from our Service Plan. All car serving was authorised by Skoda Finance before the work was undertaken and, further, the Dealer told us "not to worry about the mileage" at the point of sale. Skoda Finance would not accept the points raised and stated that they considered the dealer to be a separate entity from themselves. The dealer is sympathetic to our cause. However Skoda Finance will not budge. So much for customer loyalty. Would very much appreciate your view.

AY, via email
You bought the car for the 'guaranteed future value' that was pre-set at the beginning of the contract. If the finance house is saying that the car is devalued by £497 because of its excess mileage, then you can say they must reduce the GFV by £497. I suspect that a clerk somewhere in the system thinks that the car was merely returned to the dealer and not purchased by you for the GFV at the end of the contract.
Five year Ford 
I purchased a Ford Focus 1.0L Zetec, 5 door, 6-speed, 125PS (Chassis Number - WFOKXXGCBKDC53657) on 28th April 2014 from Ford dealer X. I expected to get at least 10 years motoring, as with previous Ford cars. It is now almost 5 years old with only 32,770 miles travelled. It has been serviced annually by Ford dealer X.. Prior to the last service on 24th April 2018, a noise problem was pointed out to Ford dealer X, but was not considered serious enough to be investigated further. The reason given was that it was a common fault on that model. On 3rd January 2019 I was told by Ford dealer X not to drive the car until a major overhaul had been completed at an estimated cost of £5,935. As an alternative, I have been offered a very low trade-in price of £3,000 against a replacement second-hand car. Ford dealer X is not prepared to put anything in writing other than the estimate to investigate and repair. I do not consider this to be a very good advert for Ford Cars (which I have been purchasing new since 1987, two of which completed over 100,000 miles trouble-free service). 
DEC, via email 
It is not clear from anything you have furnished here what went wrong with the car. There was a history of turbo degas pipe failure that could lead to the engine losing its coolant, but this was addressed: /news/miscellaneous/2018-08/urgent-appeal-to-owners-of-ford-10-ecoboost-engines/ Basically, Ford capitulated and looked after the owners of the cars that it had not properly helped before. More (on the first gen Focus 1.0 Ecoboost) here: /carbycar/ford/focus-2011/good/ And on the 2nd gen Focus 1.0 Ecoboost here: /carbycar/ford/focus-2014/good/ You can use that in any Small Claims action you take against the supplying dealer, but your action has to be against the supplier, not the manufacturer: /faq/consumer-rights/
Wrangle tangle
Having bought a second-hand Mazda 3 from a Mazda garage for £5,500, 11 months later the engine blew up. The car was within mileage and service time. The Mazda dealer wanted £1,000 diagnosis fee, which, when I complained, was reduced to £600. I wrote to the CEO of Mazda UK, the Motor Ombudsman and Mazda warranty to complain about this fee. In total, the Ombudsman took 2 months to reply, the CEO 2 weeks to reply and the warranty people 5 months to reply. All to say I was at the mercy of the dealership and had to pay the diagnosis fee. I thus agreed to pay this fee, but, 7 months later, after issuing a Consumer Rights letter (courtesy of Citizens Advice) the garage finally dismantled the engine, and, low and behold, the warranty company won't cover the damage as they say the oil used was inferior. The car had a full Mazda service history. I never changed the oil and the car was not quite due a service. The oil light never came on, so it's not low oil that caused the damage, and why should I be penalised for the inferior oil that another Mazda dealer used during a routine service? I'm now thinking of getting an independent mechanic to assess the engine and then go to Small Claims. Should I fight this case or roll over and lose the £5,500? Time scale: Car purchased February 2017. Oil change at different Mazda dealer (due to an oil leak) March 2017. Engine blown January 2018. CEO Mazda UK replied March 2018. Ombudsman replied March 2018. Mazda warranty replied June 2018. Mazda servicing dealer replied November 2018. Engine dismantled January 2019.
DL , via email
Basically forget the warranty and the Motor Ombudsman and make your case in Small Claims against the dealer who supplied you with the duff car. See: /faq/consumer-rights/ (Note that you have not told me which engine the car has. If it's a diesel, then the problem could be due to engine oil contamination.)
Click back to Honest John's Motoring Agonies 04-05-2019 Part 1
Comments
Author

Honest John
Latest