Honest John's Motoring Agony Column 12-01-2019 Part 1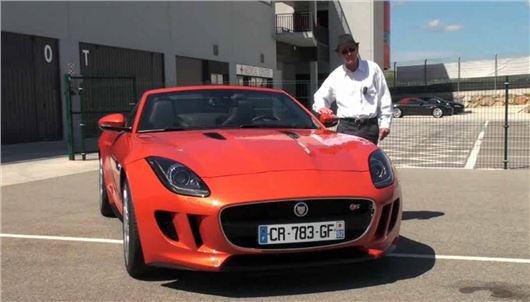 Published 10 January 2019
This week's automotive angst involves a flat refusal, some perfect tyring, a comfort zone and in part 2 thoughts of going topless, pedal pushing, automatic fearboxes and more…
As usual, emails to Honest John should be addressed to: letters@honestjohn.co.uk  Please try to keep them as short as possible.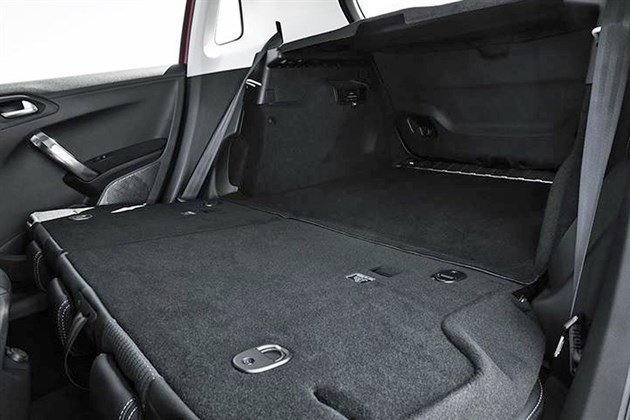 Flattering comment
Your advice to SB on 27th October about the load capacity of a Peugeot 2008 confused me. I'm on my second 2008, current model 2016, and on neither do the seats fold down flat. I even checked my manual to see if I was missing something. It's the one thing that I don't like about it.
CW, Nottingham 
Go to: /road-tests/peugeot/peugeot-2008-puretech-110-eat6-2016-road-test/ and you will find a photo of the rear seats of a 2008 folded flat. I'm just wondering if you have a 208 and not 2008?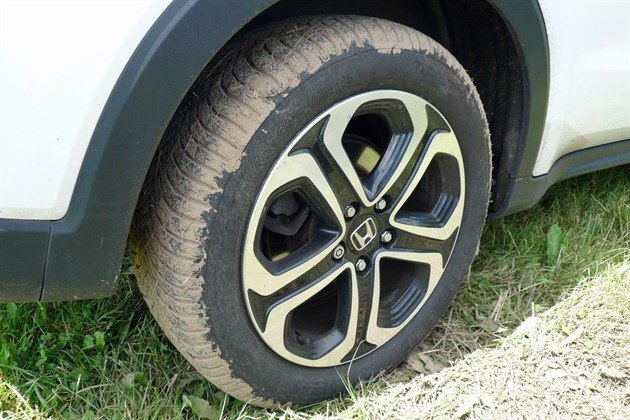 Cross purposes
I would like to confirm your experience with Cross Climates on the HR-V. I switched from a 2012 Honda CR-V diesel to an HR-V diesel in March 2016, when semi-retirement reduced my annual mileage and running costs became more important to me. It is a change I have not regretted. Cabin space is very similar and the folding rear seats balance the loss of boot space. It runs on Shell V-Power diesel, typically at about 57 mpg (logged on your Real MPG website). The CR-V had Continental M+S tyres from new and I thought well of them. The Michelin Primacys on the HR-V were replaced with Michelin Cross Climates when they came up for renewal (at about 3 mm).  I broke the 'rules' by switching the fronts first in March last year and then fronts to back and new fronts in September last year. The reduction in road noise is noticeable and they certainly got me through some tricky snow on the A68 and A66 last February. The tyres are wearing well. The fronts are at 5.5 mm after about 20,000 miles.
DR, Knaresborough
Echoes my findings of Cross Climates on an HR-V for about 12,000 of the miles I had it. Significantly improves the car. Quite good in mud as well.
Qash of personality
I am looking to replace my Qashqai and, following your column, have obtained a pre-release copy of the new Citroen C5 Aircross brochure which looks quite exciting. I am interested in an automatic version and notice that there will be 1.6 and 2.0 litre versions with 17, 18 and 19-inch wheels. You have mentioned wheel sizes in your articles in the past. Have you any comments on the car, the preferable engine and wheel size?
WP, via email
Andrew tested the C5 Aircross 1.6 Puretech 180 petrol for us here: /road-tests/citroen/citroen-c5-aircross-16-puretech-180-2019-road-test/ It's Citroen's equivalent of the Peugeot 3008 with the benefit of three separate folding rear seats and Citroen's 'Advanced Comfort' suspension damping. The auto is an 8-speed torque converter EAT8, which is excellent. I'm currently running a 3008 on 205/55 R19 tyres and, because the profile is reasonable, the ride is very good. Citroen's advanced comfort suspension in the C5 Aircross should make it even better.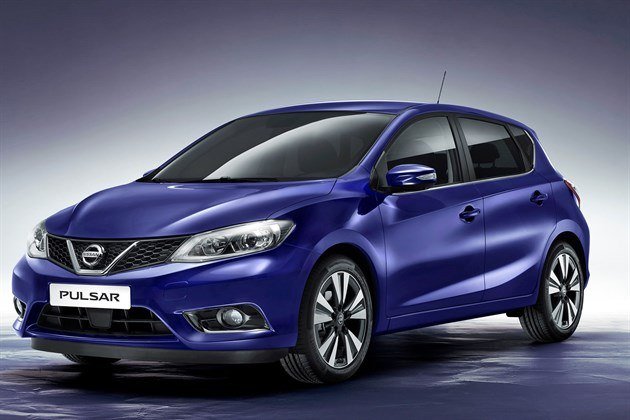 Irregular Pulse 
What gearbox is fitted in automatic Nissan Pulsars? I ask because I had a Nissan Juke with only 13,500 miles on it and the auto gearbox went. I took it back to where I bought it second-hand car and they went back to Nissan and asked for goodwill. The response was they would put a new auto gearbox in for £7,000, which I refused, and got a refund from the dealer. The gearbox was a Renault autobox. I am thinking of buying a second-hand Nissan Pulsar automatic with 23,000 miles on it. Do you have any history on the automatic gearboxes Nissan is using? Once bitten twice shy is my feeling, but I would appreciate your opinion.
GG, via email
Jukes have CVT automatics and Renault does not fit CVTs, so it can't have been a Renault box. Pulsars also have the same CVT. Don't buy one.
Costa Fortuna 
We live in Spain and bought our car there, but I think consumer laws are quite parallel. Our 30-month old Peugeot 2008 is waiting for its 3rd engine and has been in a Peugeot workshop for 118 days (this time). The dealership has been unhelpful, and Peugeot Spain and PSA group have no interest. I feel that we should not contribute towards an engine that has done under 25,000 miles and should be compensated for the inconvenience, stress and expense. If we were offered a replacement car (which will not happen) it would still be a very bad experience. I think this story is worthy of international press. I would appreciate your thoughts.
BH, via email
Did you write about this before? Seems to be caused by disintegrat9ng spark plugs. See: (/carbycar/peugeot/2008-2013/good/) But we are not sure how many of these cases are duplicates. Absolutely nothing we can do about a problem with a Spanish registered car in Spain because our only contacts are with PSA UK. But if this gets to be a wider problem, then the number of reports in honestjohn.co.uk/carbycar will eventually promote a reaction from the manufacturer as was the case with the VAG NOx episode, VAG ABS module failures, VAG DSG failures, Ford Powershift failures, Ford EcoBoost degas pipe failures, Nissan CVT failures, LandRover Ingenium diesel DPF problems, etc..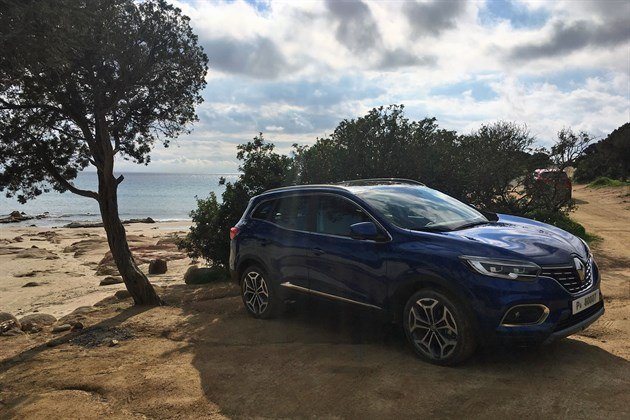 What's the Kach? 
I have March 2017 Renault Kadjar with a 1.2 engine that has done 16,000 miles. I believe a Kadjar is a Qashqai in different clothes and was concerned to see in your column that Qashqais with the 1.2 engine are "not brilliantly reliable". Could you elaborate, and do the issues develop with an increase in mileage.
LB, via email 
Mainly piston ring problems that lead to excessive oil consumption. Make sure you get the oil and filter changed at least every year or every 10,000 miles whichever comes first. The 1.2 TCe engine has now been replaced by a smooth and torquey alloy block 1,332cc four cylinder shared between Qashqai, Kadjar, Duster, Megane, Scenic and Mercedes-Benz A-Class. Test here: /road-tests/renault/renault-kadjar-ii-2019-range-road-tes/
Timings, they are a changing 
You advise changing a car's timing belt, tensioners, water pump and alternator every five years. Citroen advises doing this on my DS3 every 10 years, so I suspect a sensible compromise lies somewhere in between. Because I only drive 4,000 miles a year, would this suggest making these changes earlier in the cycle, or later? Incidentally, I used to think you must be on commission from Michelin for your continual recommendation of their Cross-Climate tyres - until I actually fitted a set. What a revelation.
CB, Hastings
We give generic 'safe' advice about timing belts. Sure, you could extend the period, but run at an increasing risk. Waterpumps can give out early and if the timing belt turns that and it seizes the belt will come off and valves will hit pistons. Unfortunately, when we honestly recommend something that is genuinely better, the manufacturer doesn't have to give us anything to keep on recommending it.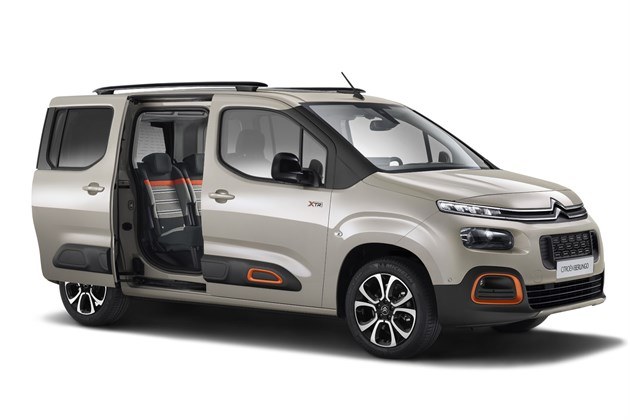 Entry level
My Wife had a stroke 9 years ago and has lost the use of her right arm and leg. We bought a new Honda Civic Type S i-shift 3-door 7 years ago. We had an Elap turn and slide seat fitted which saved us the VAT. We also bought a Vienna power chair. I am almost 80 years old and find lifting the chair out of the boot more difficult. Can you suggest a new replacement car? We need a wide passenger door and a large boot that a hoist can be fitted to and can accommodate her power chair.
JB, via email
The new Citroen Berlingo Multispace and Peugeot Rifter are available with the 1.2 Puretech 130 petrol engine and 6-speed manual transmissions or 8-speed torque converter automatic transmissions in a few months time. They are also available as diesel manuals or automatics: /road-tests/peugeot/peugeot-rifter-2018-road-test/ The Berling has front through-entry. The Rifter has a console.
Scenic views 
I checked out a 2011 Renault Grand Scenic 1.6 petrol with 102,000 miles (owner claims bulk of them done in motorways). But it has two periods of about 16,000 miles between MoT tests. If the oil has not been changed for that long, should I consider buying it? I like the space inside and the 7 seats, but would consider the scenic with 5 seats as well.
HI, via email
The 1.6VVT is a belt cam engine and if the belt has not been replaced recently, the belt, tensioner, waterpump and aux belt all need replacing, which will cost about £500. That's more of a worry than the potentially missed services. It's even possible that a previous owner changed the oil himself between those late services. The car will be a bit slow, especially when laden. I'd also look at a Mazda 5 2.0 litre petrol model. See: /carbycar/renault/scenic-plus-grand-scenic-2009/ and /carbycar/mazda/5-2010/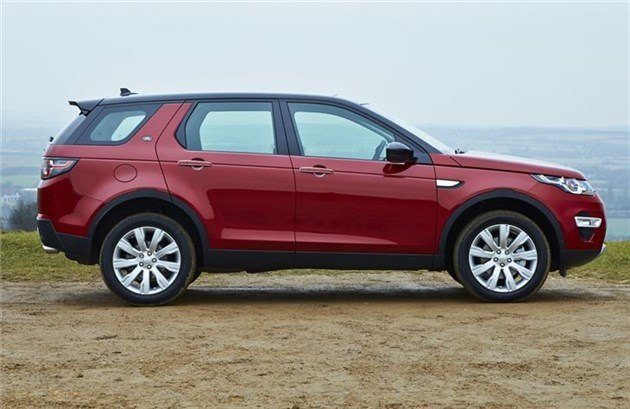 The Discovery phase
I have a nearly 3-year old Landrover Discovery Sport diesel auto that I normally replace after 3 years. It's been fine, and I enjoy the comfort and drive. Other than too frequent topping up of the AdBlue exhaust fluid, its been reliable. I am on the maintenance package. I am due to see the dealer shortly to discuss a replacement. I ask, is it time to move back to petrol and, having read your comments, a more reliable supplier? I normally do about 10k miles a year since retiring, but do like the driving height and quality of Landrover. With the government policy on diesel, it seems sensible strategically to make the move to petrol, but to what? The Landrover option is expensive with hopeless MPG.
JS, Worcester 
Definitely switch to petrol because JLR has not told me of a solution for its DPF regeneration problem (the DPF is located too far from the engine combustion chambers). You could take a chance on an Ingenium petrol engine, or look at alternatives such as the (smaller 5-seat) Volvo XC40 T3, T4 and T5. (/road-tests/volvo/volvo-xc40-t3-momentum-2018-road-test/) If you need auto, Mazda now does a CX-5 2.0 Skyactiv G (petrol) 6-speed automatic. Alternatively the new Honda CR-V, which is petrol only petrol hybrid in the UK (/road-tests/honda/honda-cr-v-15-vtec-turbo-2018-road-test/). Other contenders are a Peugeot 3008 Puretech EAT8 or Citroen C5 Aircross Puretech EAT8. New Toyota RAV-4 hybrid also on the way.
Fuelling discontent
Over two weeks ago I purchased a full tank of diesel from my local BP fuel station. Six miles later, the car broke down. I had it towed to the local dealer, where it was assessed as having been due to contaminated fuel. I immediately handed in a letter to the fuel station concerned, and was told to email the BP Careline, which I did, along with the breakdown assessment from the garage, the breakdown company's report and the fuel receipt. Since then, I've phoned almost every day looking for confirmation that BP would pay the repair bill (over £6,000) and pay for a hire car until my car has been repaired, along with reimbursement for the fuel. By the end of the week, it was with their Area Manager to decide, which was, to hand the case over to their insurance broker. I've heard nothing since. I contacted my own insurer who will look into it, but best case I lose around £500, worst case the car and/or a repair for £6,100. What advice can you give? They have admitted their liability verbally, but nothing in writing. I can't complain any higher as the 'Care Line' contacts are indeed the same department for complaints. Its clear BP just wants to procrastinate and hope I'll go away, taking no liability even though it's clearly their fault. Do I need to get a lawyer involved to make a legal claim? It's unfair I suffer though no fault of my own (no doubt others are affected too). Help please.
DC, via email
Get competitive quotations to repair the damage, then sue the operator of the filling station in Small Claims: https://www.gov.uk/make-court-claim-for-money. If the operator is BP itself rather than a franchisee, sue BP. In Scotland it's Small Claims in the Sheriff's Court, claims limit £5,000 rather than the £10,000 in England: https://www.scotcourts.gov.uk/taking-action/small-claims And: https://www.scotcourts.gov.uk/rules-and-practice/guidance-notes/small-claim-guidance-notes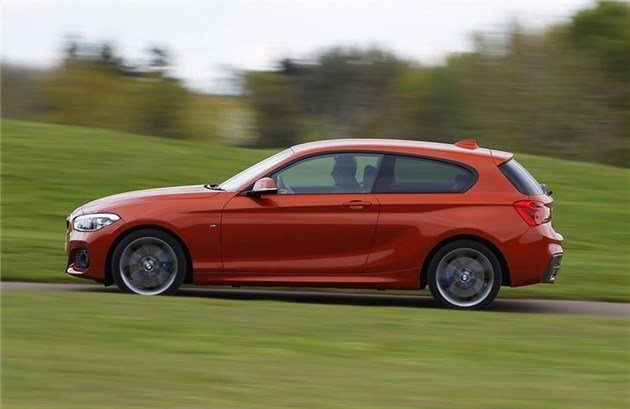 Faults information
I have a BMW M140i on PCP since March 2017 and have suffered a litany of faults including, the seat leg extender didn't have the leather fitted correctly, hatchback not closing 3 times, i-Drive information unit crashing on about 7 occasions, a ripped seat when it was in for repair (although this was fixed). I spoke with the service manager who agreed with the faults, but stated that responsibility lay with BMW finance, who have now said the car is fit for purpose and they would not cancel the finance agreement. My car has been into the dealership on about 7 occasions, with the hatchback still faulty. Is it possible to advise on the next steps or are there any relevant articles you could forward to me please?

MK, Windsor
If the car is on finance you can take the matter up with the finance company. Even if you only paid part of the cost on finance (as little as £100 on a credit card for a £30,000 car), Section 75 of the 1974 Consumer Credit Act gives you rights against the finance company. See: /faq/consumer-rights/ But I don't think the matter is sufficiently serious for you to get very far. I don't think it is grounds to reject the car at this late stage, and, even if it was, you would only get 'current market value' for the car, not what you originally paid. You cannot simply stop the payments without agreement from the finance house or a court order.
On a back foot
I am a happy owner of a Skoda Superb Estate diesel auto L&K (190HP) bought new in September 2016 now with 27k miles. The car overall is excellent. However, at service in March (17k miles) the dealership Dennis Horton in Lincoln warned that the rear brake discs were showing signs of corrosion. At service in October they advised replacing the discs and pads at a cost to me of £283. I queried why the front discs were ok but the rear ones needed replacing and was given a number of reasons including quality of material and driving style. Since then I have been in dialogue with Skoda UK customer services seeking a contribution to this work and they have offered me a credit note to the value of £50 against future work. I have been advised by Skoda UK that I can take this forward with the Motoring Ombudsmen but my instinct is to reluctantly accept the position. Do you agree?
DS, Grantham
Yes, just take the £50. £283 for rear discs and pads is reasonable anyway. Skoda has a history of fitting rust-prone brake discs. I've got pictures of heavily flaked rear discs on a Yeti here: /carbycar/skoda/yeti-2009/good/ The reason why the rears go before the fronts is that they don't do much work. 90% of a car's braking is by the fronts. It means that, while overnight corrosion is cleaned off the front discs, it isn't cleaned so effectively from the rears and corrosion can take a hold.
Hanker chief
I hanker for a used Mercedes Benz as I had one years ago and loved it. I appreciate that the E-Class is bigger than the C-Class. I originally had a C220. But which is the better built, please?
JW, via email
Mercedes W205 C-Class are assembled in Bremen, Germany; Iracemapolis, Brazil; East London, South Africa; Beijing, China; Tuscaloosa, USA; Decherd, USA (powertrains); Pekan, Malaysia; Thonburi, Thailand; and Bogor, Indonesia. Though very good looking, the current W205 C-Class has not exactly been a paragon of quality and reliability: /carbycar/mercedes-benz/c-class-w205-2014/good/Nor was the previous W204 C-Class: /carbycar/mercedes-benz/c-class-w204-2007/good/ Here are the current W213 E-Class: /carbycar/mercedes-benz/e-class-w213-2016/good/ And the previous W212 E-Class: /carbycar/mercedes-benz/e-class-w212-2009/good/
Starting points
I'm not sure if much has been written about the effect of a lack of use on the petrol engine in a hybrid car over a ten-year period of ownership, if one used battery power for a lot of journeys. I seem to remember (possibly incorrectly - sorry, senility creeping in) that short journeys don't do an engine any favours in terms of wear and tear. Any thoughts would be most welcome as I've been looking at the Volvo XC60 Hybrid, but finding the extra ten grand a little hard to justify over the petrol version. Maybe I should stick with a horse.
LS, Hastings
It's a good point. The hybrid motor works to self-charge the batteries a lot more in a self-charging hybrid than it does in a plug-in hybrid that is regularly used for very short journeys and always plugged in at base. Though, if a self-charging hybrid is not driven far enough, it won't charge its battery sufficiently and won't run for more than a few metres on its electric motor after start-up. It is highly beneficial to use the best petrol such as Shell V-Power (which is what my father used in his Auris hybrid).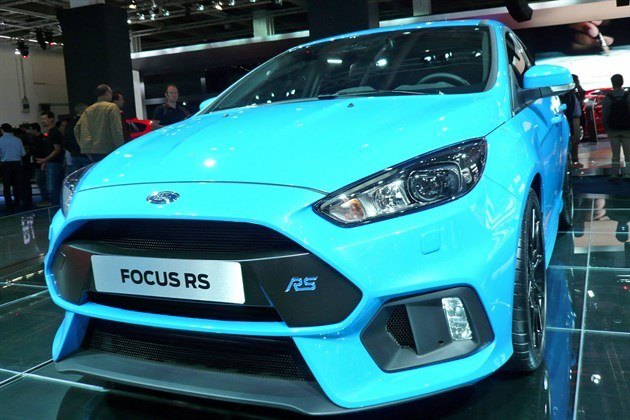 Getting it into Focus
I am thinking about buying either a 2017 Ford Focus ST or RS. It will be used as a daily commuter and family car. Which is best for my needs? Also, I heard that some RS owners are having problems with the head gasket. I would welcome your advice.
MM, Sunderland
An RS is one to tuck away, use sparingly and hope it will appreciate. An ST is to use regularly and watch it depreciate. I know one bloke who bought an RS as an investment, didn't register it, took the wheels off and has kept it dry stored in a barn for 2 years. The trouble is, he's missed the TSBs to correct the faults with it, such as the potential head gasket problem
The write one 
I have a 2009 Hyundai i30 petrol model with 101,000 miles and a 2012 ix35 petrol with 75,000 miles. We have been very pleased with them. The i30 has been a dream. We now need to start thinking of replacing at least one of them and I wonder if I should switch to KIA because of the longer warranty. I have always assumed that the 5-year Hyundai warranty is more comprehensive than the 7-year KIA warranty (in addition to the unlimited mileage). Is this right? And in reality, does the extra KIA 2 years become less effective because problems will be increasingly regarded more as wear and tear during that period?
SH, Warrington
I haven't seen Hyundai's service and warranty book but had a good look through KIA's (while my co-driver was taking a comfort break on a test drive in Slovakia). KIA's is beautifully written and absolutely crystal clear. I'd ask a KIA dealer to let you read through it in the showroom.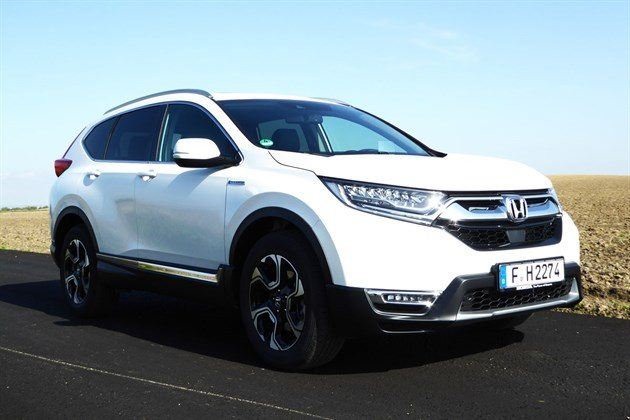 Back to where I once belonged
I needed to tell someone: I have just changed my 2010 Honda CRV having done 72,000 miles and, apart from normal servicing, the only replacement item has been a fan belt. So why was I silly enough to replace it with a new VW Tiguan which, after only 2 months, has already been back twice with faults? Sorry Honda, I will return soon.
DS, via email
Here's a taster of what you'll be back to: /road-tests/honda/honda-cr-v-15-vtec-turbo-2018-road-test/ or /road-tests/honda/honda-cr-v-hybrid-2019-road-test/
Click to Honest John's Motoring Agony Column 12-01-2019 Part 2
Comments
Author

Honest John
Latest