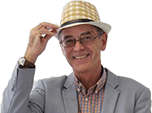 Honest John's Motoring Agony Column 20-10-2018 Part 1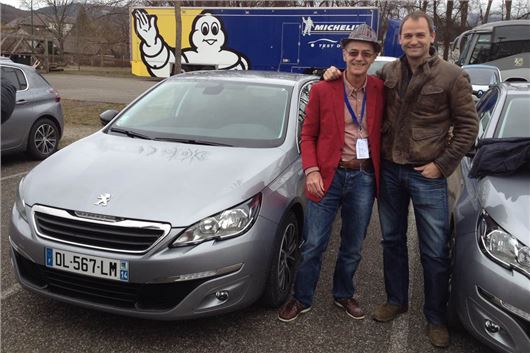 Published 18 October 2018
This weekend's engine erring concerns going viral, buying big, keeping entitlements, and in part 2 dirty business, the price of love selection boxes and plenty more. 
As usual, emails to Honest John should be addressed to: letters@honestjohn.co.uk  Please try to keep them as short as possible.
"Now wash your hands"
I am recovering from a three and a half week bout of multiple viral infections probably picked up on motorway journeys. Symptoms included fluey, coughing, catarrh l and the dreadful symptoms of norovirus: diarrhoea and sickness, along with extreme weakness, fatigue and fever, etc. BBC Radio 4 evening news on 8/8/18 carried details of how Norovirus combines with up to 40 other viruses to worsen and prolong illness. Air blower hand dryers in service areas blow viral and bacterial aerosols around infecting many people. They will blow particles around that are already in the air but will also accelerate particles off badly washed hands. People wash hands badly. Many don't even use soap. So avoid service areas with air blower dryers. 
SP, via email 
Fair point. I dry my hands on my jeans. And I use those antiseptic hand washes hung on walls whenever I see them. A Virus can spread rapidly. In 1918 the Spanish Flu epidemic killed 50,000,000 people worldwide. More died from Flu in WW1 trenches than from bullets.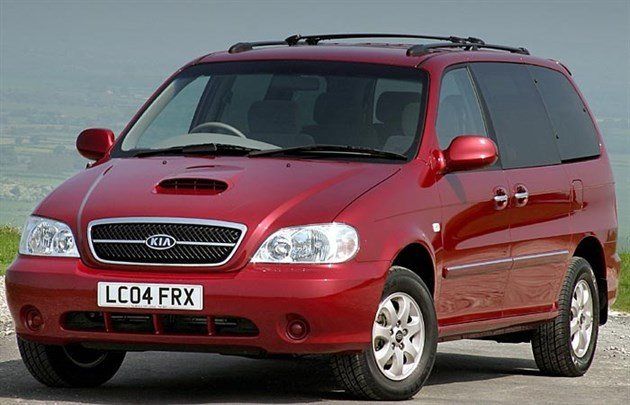 Sedonary position
I bought a 2004 KIA Sedona LE diesel last November. I like the 7 seats as I can take all my grandchildren out together. Within one month the alternator packed up, then I had to have a new battery and now a metering valve (IMV) in the fuel pump has packed up. The RAC man who came out to start it said it would cost over £900 to fix. I am reluctant to spend more money on it, but really like the room in the car. It has done 70,000 miles. Is it worth fixing, or is something else going to go wrong in a months time. Also, wouldn't it be cheaper to fit a new fuel pump rather than repair a valve which apparently only a specialist diesel garage can do.
HB, via email
Sorry. The only benefits original Sedonas ever had were space and reliability and when reliability goes the car has to go. These were from the period before KIAs became seriously good.
Group bookings
I am approaching my 70th birthday and was sent a form from the DVLA to say that I needed to exchange my paper licence for a photographic plastic card licence. I completed the form and sent it off with my paper licence. When the new licence was returned, it did not include driving cover for C1 vehicles: my previous paper licence had covered this category and, as I drive a small, 3.5 tonne horsebox, its a necessary requirement. I phoned the DVLA and was told that I should have completed a D2/D4 form and also submitted a completed medical form. There had not been any mention of this on the original letter they issued. I have now had to book a medical appointment (cost £90) and, once this is done, have to return the forms and the plastic card for amendment. I've spoken to a number of people of a similar age who had received new card licences and who have assumed they still have the cover but had not checked the actual licence listing. Do you know why the C1 category has been removed from the general A/B allowances as I can drive a car and trailer (on BE) to a greater weight than the 3.5 nett / 5.1 te gross covered on C1? I would be really interested to know why this categorisation has changed and any info you could send would be appreciated.
SL, via email
Not correct. I am in the same situation and am currently in the process of undergoing the eye test and the medical to keep the groups. Form D46P explains the rules on the back. I agree it does not highlight this requirement, but it's there in the explanation for Section 2. It states, in bold, "If you wish to renew an entitlement for minibuses and/or medium sized vehicles (with a MSAM weight of 3500-7500kg) you must fill in an 'Application for a lorry or bus licence (D2) and provide a medical examination report (D4) filled in by a doctor and/or optician." This had come up before in the column. I'll use your email to bring it up again. The nightmare occurs if either the optician or the doctor making the eye and medical examinations refer you to a consultant for any matter, however minor.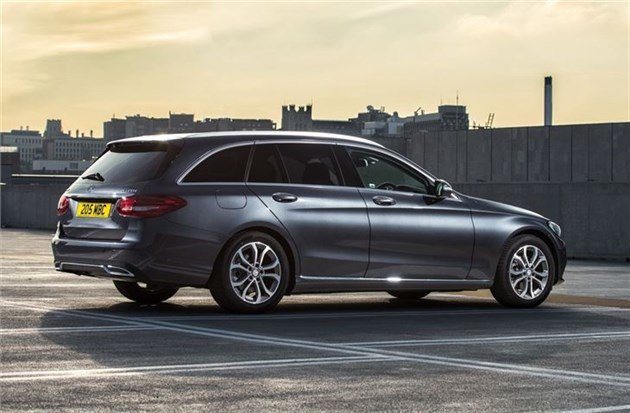 Estate of the nation
I currently own a 4-year old 61,000-mile Mercedes C220 diesel estate and I cover 14,000 miles per year. It is essential that the car is 100% reliable with good build quality, which I have come to appreciate with Mercedes (this is my third). I need an estate to carry my wife (61) and myself (62) and our standard poodle (9). We are fit and active and enjoy the outdoors. Although my day-to-day work involves many frequent short journeys, we often visit family in Cambridge and Cornwall from our home in Birmingham and so need a vehicle capable of long motorway cruising. I am open minded about automatic or manual. The problem I find with many SUVs is the boot space is cramped and not large enough for our dog or luggage. I am also concerned about the proposed introduction of emissions charging in Birmingham city centre, which I have to visit several times a week. What do you think of a Mercedes hybrid? I am not bothered about buying brand new and happy to consider buying a vehicle no more than 2 years old. Diesel or petrol? Any recommendations on suitable estates would be appreciated, please. My budget is between £25,000 to £30,000. 
JE, via email
In this price range they will all have to be used. The Mercedes hybrid has to be the petrol engined C350e estate, not the diesel C300e. Two alternative PHEVs are the BMW 330e Touring and VW Passat GTE PHEV estate. I've just been talking to someone with one. He says it's better than the Mercedes and BMW, as well as cheaper. Has a more sophisticated recharging system and greater driver control over it. We tested the saloon here: /road-tests/volkswagen/volkswagen-passat-gte-2015-road-test/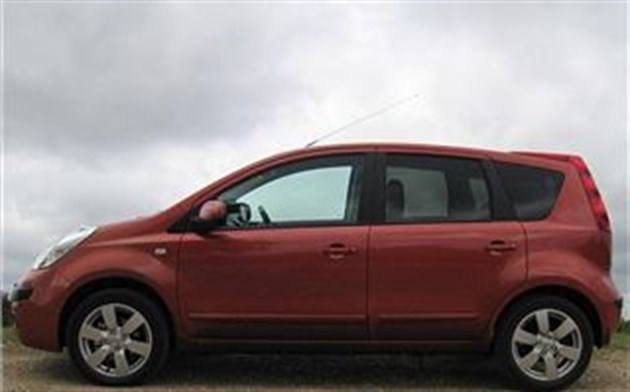 Notal recall 
I drive a 2007/57 Nissan Note. I've had it 10 years and always been more than happy with performance and drive. Recently I received a letter confirming a safety recall notice. The fault apparently is with the passenger air bag. I live in a small village between Bristol and Bath and the nearest Nissan dealer is over 12 miles away. I have no way of leaving my car and arranging a pick up or waiting 2-3 hrs sitting in the garage waiting for the job to be done. I have contacted both dealers asking if they can pick up and drop off which they will do at a cost. I feel very frustrated that I am expected to pay to have the repair completed, which is no fault of my own. Obviously, the repair needs to be carried out as it is safety for any passenger and also may affect my insurance if not done. Do I have any redress on this situation or will I just have to give in and pay the monies?
LP, via email
The car is 10 years old, 3 years past its intended life, so it's a bit cheeky to expect the dealer to pick it up and return it to you. In the circumstances I'd simply take a laptop, drive the car to the dealer, then sit and work while the work on the car was being done.
Change of plans
Three years ago I bought a BMW 520 SE in anticipation of doing high mileage. That has not transpired. The BMW has done 40,000 miles and is 5 years old. It has needed a replacement front spring on the right and a replacement rear on left. The design of the springs is awful. I have not chipped the wheels so I do not think my driving has caused the problem. I try to avoid short journeys as the car takes about 6 miles to warm up. We use an 18-year old SEAT Ibiza with 88,000 miles for short journeys up to 10 miles. This has a nil value and has been reliable to date. Should I run both into the ground? I have a BMW warranty. Should I get a "scrap" allowance on the SEAT for a petrol saloon/hatch back and sell the BMW? A premium brand is not necessary.
NS, via email
Here's the price range for the 2013 520dSE: /used-prices/BMW/5-Series/2013/?q=SE / If it's automatic, click on the automatic button. It won't be EU6, so faces prohibition from some town centres in around a year or two. If you are not using it for at least 10,000 miles a year of long distance runs (preferably more) then it's not appropriate to your needs. The SEAT isn't worth anything and scrappage is no more than a disguised discount anyway, so you might as well continue using that the way you are already until it dies.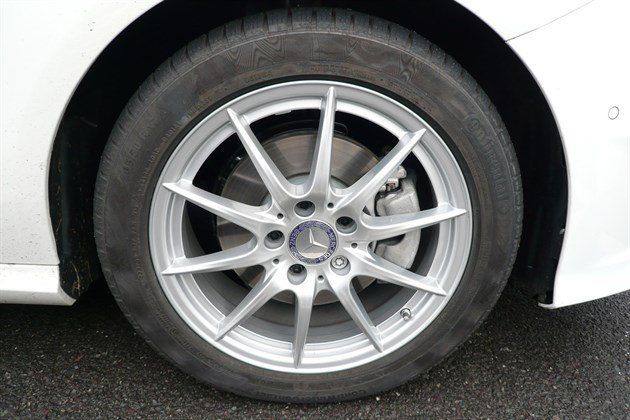 Hard lesson learned 
I recently purchased a new Mercedes B180 AMG spec. There were no options on wheels/tyres, so it was factory fitted with 225/40 R18. I've received comments from passengers in the back about it being a hard ride. I know that rear seats are never as comfortable as the front, and that the AMG spec is not just cosmetic but probably has a different suspension setup. Would it help to move to Cross Climate tyres on smaller wheels? What would you advise? If I changed wheels, does this affect the insurance, being seen as a modification?
HS, via email
You can switch to 16-inch wheels with 205/55 R16 91H Michelin Cross Climates. Declare it to your insurer but I doubt it will involve any penalty.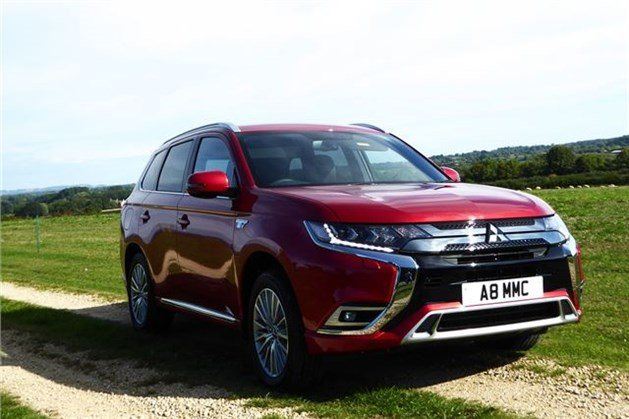 Penalty culture 
Because of the coming emissions charge within the South and North circular, I need to change my much loved and very reliable 2010 Jaguar XF30d. I was thinking of an SUV. What would be comparable regarding comfort and power? I could go to about £30,000. I think test drives are a waste of time and would be grateful for your advice.
JM, Blackheath
An obvious contender is a new Mitsubishi Outlander PHEV: /road-tests/mitsubishi/mitsubishi-outlander-phev-2019-road-test/ Also new are the forthcoming Honda CR-V, Toyota RAV-4 and Lexus UX. The CR-V arrives in September with petrol engines: /road-tests/honda/honda-cr-v-15-vtec-turbo-2018-road-test/ Then later with a hybrid drivetrain. Toyota RAV-4 hybrid early 2019: /carbycar/toyota/rav-4-2018/ Lexus UX hybrid early 2019: /carbycar/lexus/ux250h-2019/ There is also a new Peugeot 3008 Hybrid 4 on the way with 300 combined horsepower. The Volvo XC40 T5 is excellent: /road-tests/volvo/volvo-xc40-t5-2018-road-test/ Toyota C-HR hybrid maybe not your scene: /road-tests/toyota/toyota-c-hr-2016-road-test/ I can't guarantee you'll like a Lexus NX, but maybe a Lexus RX450h: /road-tests/lexus/lexus-rx450h-and-rx200t-2016-road-test/ Or the older version if that's still too expensive.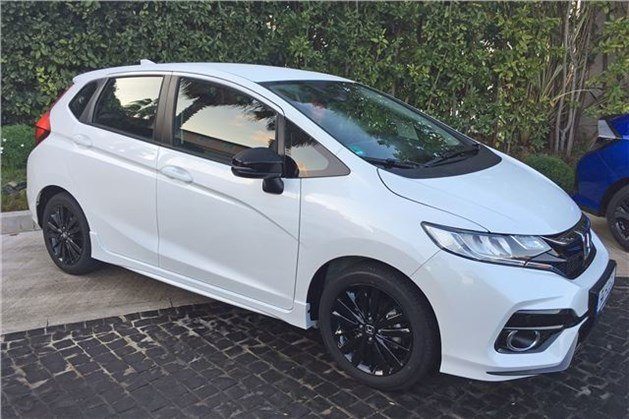 Back seat driven 
My wife has owned two Mazda 2 Automatics, bought on your recommendation as a good small car with a conventional automatic gearbox. The current one will be due for change in the next few months and, as much as she loves the Mazda 2, she would like to look for a car with more rear legroom to accommodate growing grandchildren. Can you suggest a few cars she could look at, which fit into the following: Under £20k; 4/5 doors; Petrol; about 1,500cc; conventional automatic; more rear legroom?
DC, Knutsford
Her best bet is probably a Honda Jazz Sport 1.5iVTEC CVT-7. Not a torque converter, but actually quite good these days and very reliable. Far more practical and versatile inside than a Mazda 2, and better to drive than Jazz used to be. Alternatively, a Mazda CX-3 2.0 auto has surprisingly good rear legroom.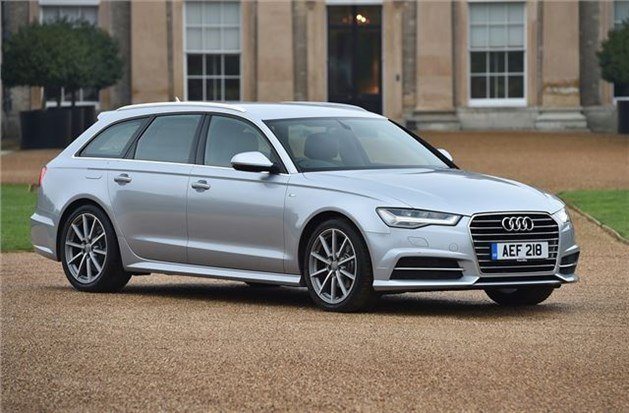 Keep on running?
I have a 2015 Audi A6 Avant S-line 2.0TDi auto, which is 37 months old with a new MoT and 53,000 miles. This is a much better car than my previous one, a 2012 version of the same model, with many additional features like see round corners, automatic headlamp dipping, among others. I am now about to retire and have the chance of purchasing the car for £16,500 when I leave later this month. Should I buy it, or spend my money on something like a new Suzuki Vitara auto. I cart around a dog crate, so need something with a decent boot/hatchback. I could go to the low £20s as a budget.
DC, via email
This indicates that the price is about right: /used-prices/by-vrm/?vrm=SE15+BPY&mileage=53&reason=buy / But the question only you can answer is whether to continue with a big 2.0 litre diesel when your mileage in retirement will be much reduced and potentially likely to lead to problems with the diesel emissions equipment. You also need to check whether the car is EU5 or EU6, because if it's EU5 it faces being prohibited from some city centres from around autumn next year (these plans are not yet set in concrete). The 'sensible alternative is something like a Peugeot 2008 1.2 Puretech 110 EAT6, which is a small, petrol engined SUV crossover with a flat folded load deck offering better economy than your Audi and EU6 petrol status.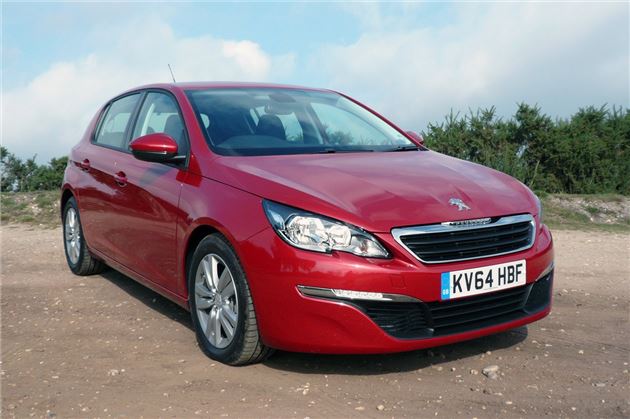 Committing Peugeotry
We feel the time has come to replace a trusty 2006 diesel Peugeot 307 after 12 years and nearly 100,000 miles (less than 10,000 miles a year, mainly Motorway). What do you think of a Euro 6 diesel 308, or would you look elsewhere?
NR, Surrey
I'd go for a 308 1.2 Puretech 130 petrol. I did, for a year, got nearly 50mpg and no diesel problems. See: /our-cars/peugeot-308/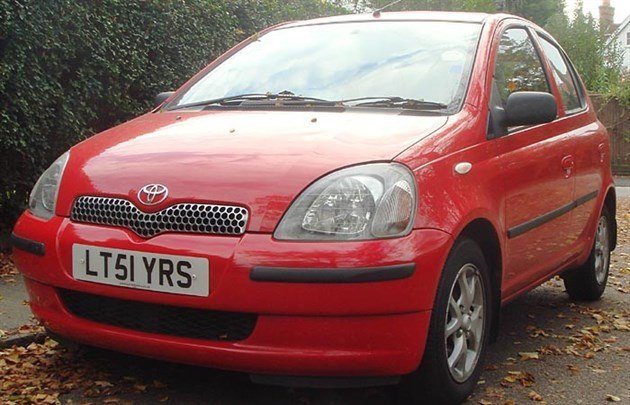 Memory loss
I have a 2002 Toyota Yaris auto, which I may part-exchange in a scrappage scheme. I read your Saturday column in the Telegraph and I can remember that the later Yaris petrol auto wasn't very good? Can you suggest which late Yaris has the best automatic gears? 
JH, via email
Your Yaris has a 4-speed torque converter automatic transmission. The 2nd generation Yaris 2006-2011 had an 'MMT' automated manual, which is not recommended. The current 3rd generation Yaris has a CVT, which is okay: /road-tests/toyota/toyota-yaris-2017-range-road-test/ Lots of people want old Yaris autos. You may do better selling yours using a photo-ad in a local newsagent's window, then negotiating a discount on its replacement.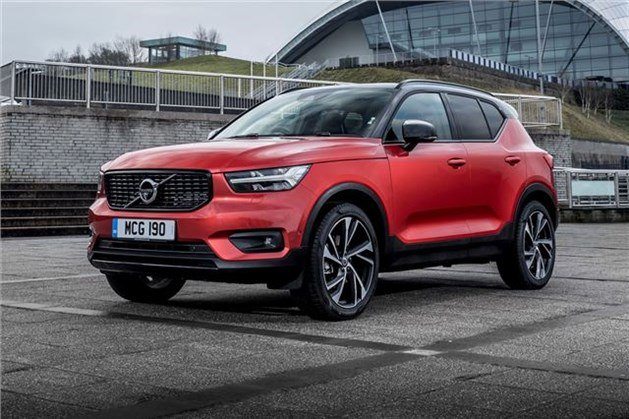 Breaking Free
I have owned my Freelander 2 from new 2012, but feel now it's time for a change. I only do about 10,000 miles a year. I like the large carrying capacity for camping, and also the 4x4 as I live in the country and get cut off sometimes. I have looked at Audi Q5s, Volvo XC40s and XC60s, but not sure what would suit best. I have a budget of about £26,000, plus trade in for the Freelander
AV, via email
You don't have enough for a new Q5. If you can get an XC40 T4 or T5 AWD within budget, that's good. And don't fail to check out the genuinely all-new Honda CR-V that has just arrived: /road-tests/honda/honda-cr-v-15-vtec-turbo-2018-road-test/
Sterile-o-type 
I am about to take your advice and use Milton sterilising liquid to unblock the filter for my windscreen washer reservoir and would like your advice on how much to use, how long to leave it in the reservoir. Should I drain the reservoir before adding the Milton?
RF, via email
The first thing to do is to get a hosepipe, shove it right into the bottom of the washer reservoir, then get someone else to turn on the tap (presuming, of course, you are not subject to a hosepipe ban). That should blast the crud out of the reservoir and may even clear the filter itself. No point in using Milton if you don't get the crud out first. If it doesn't clear, add the Milton, following the instructions. Since Milton is for baby's bottles, it is very safe so I'd guess double the recommended dose.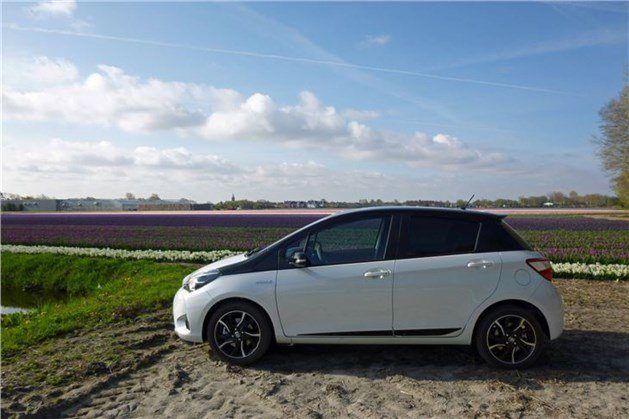 Cross purposes
My son has bought a 2013 Toyota Yaris T4 Hybrid CVT to take him to and from the train station in Kent to commute by train daily. He intends to fit Michelin Cross Climates (as you rate them) to help combat any snow this winter. I noted his current tyres are 175/65 R15 Dunlop Sport Fast response. On putting in the Reg online at KwikFit amongst others, the tyre comes up for this model as 175/65 H15. I wonder what the H is and whether it matters? Hybrid?  I have looked up tyre markings on Google, but it doesn't cover the H in that position.
AS, Seaford 
H is the speed rating, in this case 130mph, which is correct. Michelin does Cross Climates in 175/65 R15 88H XL, again correct for the car.
Key question
We recently returned from Sardinia where we hired a car from Europcar. We were handed the keys at the desk and had to find our way to the car with no staff member to accompany us and check the 
vehicle. On returning the car to the depot in Sardinia we were told that someone had attempted to break into the car and damaged the door lock. The staff member demonstrated to us that the key would not fit in the lock and we would have to pay for repairs. I pointed out hat we had not tried at any time to use the key in any of the locks as we had simply used the buttons on the key fob. I realise that we should have checked the manual use of the key, but, as with my own vehicle, I always use the buttons. I have complained to Europcar, but do not expect any success. I am not even sure that the key that the staff member used to demonstrate was the actual key for that car. I would like to make others aware is this situation and to check everything carefully both before and after hire. I did take out excess insurance through a UK company before our holiday, so anticipate being able to claim the charge back, but hirers beware.
DH, via email
Yes, that's what can happen when you arrive at the rental car late at night or early in the morning, it's dark, and all you want to do is get to your destination. But it is also possible that someone tried to break into your car while it was in your possession and while it was parked, so the excess damage charge may have been entirely legitimate.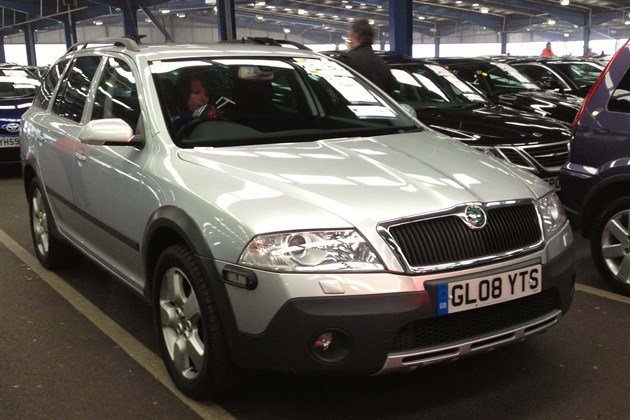 Scouts honour 
I would welcome your comments on the problem we have had with our Skoda Octavia Scout. We bought the car from a Skoda dealer in October 2012 when it was 5 months old and had covered 9,167 miles. We were told it had been used by the dealership. It is a second car and has only covered 45k miles. In May at the same time as the MoT we had new cambelt and water pump fitted as well as a rear spring. Last week I noticed fluid leaking from the car but, due to the undertray, it was not clear where fluid was coming from. Damage has been caused by the clutch pressure plate chewing the gearbox and creating two holes to allow fluid to leak. The Skoda dealer has not been able to explain cause of malfunction and quoted £5,900 to repair and was willing to discount to £5,500. The Dealer said he would try for further discount on parts, but when he called me yesterday to say the car was ready I was told that, because the car was over 5 years old, Skoda would not consider any 'Goodwill' and he had not been in contact with Skoda. I have made contact with Skoda and wait callback by one of their Customer Care Managers. Your comments on the cause of the damage would be appreciated. I would add that we as a family have had five Skodas and currently have three SEATs and an Audi. We are keen supporters of VAG.......but….
ID, via email
This has happened before: "11-2-2016: Clutch pressure plate of 40,000 mile 2012 Octavia Scout broke up and a segment cut its way through the gearbox casing. Apparently 5 other cars from the VW range in the Peebles area suffered the same pressure plate failure. Replacement parts quoted at £5,800, which means, with labour, a total cost of over £7,000. Car is only valued at £9,000." I seem to be the only one who keeps comprehensive records. Though only previously recorded once you may be able to use this to maintain that it is a known fault with the 4WD Octavia Scout and, because it occurred within 6  years in a properly maintained car, you actually have a case against the supplying dealer. See: /carbycar/skoda/octavia-2004/good/ For your rights, see: /faq/consumer-rights/
Click to Honest John's Motoring Agony Column 20-10-2018 Part 2
Comments
Author

Honest John
Latest