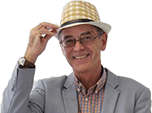 Honest John's Motoring Agony Column 10-02-2018 Part 1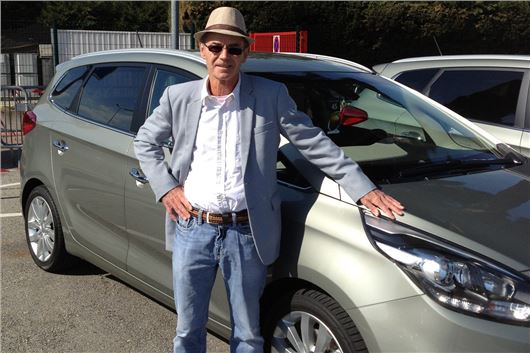 Published 09 February 2018
This weekend's Auto-trocities involve ticket fraud, lubrication, all fours, pecking orders, current affaires, frozen fuel, garage bans and plenty more to keep you inside out of the expected snowstorms. 
As usual, emails to Honest John should be addressed to: letters@honestjohn.co.uk  Please try to keep them as short as possible.
Eye for an Eye
I have received a charge notice from Parking Eye stating that I parked in Portsmouth's Asda carpark for 21hrs 55mins. The photo 'evidence' shows me arriving at 13.47h on the 30 Nov and departing on 1 Dec at 11.43h. I visited the store on each day but did not walk home with £85 worth of groceries on the 30th nor did I sleep in the car overnight. I cannot be the first to suffer this system malfunction, can I?
CE, Portsmouth
MP Sir Greg Knight's Parking Code of Practice Bill, aimed at imposing a proper code of practice on private parking operators received its 2nd reading on 2nd February. This could be what we all need, but if nothing much happens as a result, I really want someone to take a case of this nature all the way to the Supreme Court for a ruling. What happened was that in November 2015, in Beavis v Parking Eye, the Supreme Court effectively gave private carpark operators the right to impose their own "reasonable" contractual rules (including where parking was initially free for a couple of hours) and enforce them with "reasonable" penalties. Since then, private carpark operators have come up with ANPR systems, some requiring parkers to key their registrations into machines to validate their parking time and some simply counting the cars in and counting them out (not allowing a 'same day' return). It is extremely common for these ANPR systems to malfunction by counting a car in on one day and counting it out the next. Until someone takes their case to the County Court and, if contested, on to the High Court and thence the Supreme Court for a ruling, this will continue. In practice, as soon as you point out your defence to Parking Eye (and assuming someone actually bothers to read it) they will drop the penalty so this does not happen.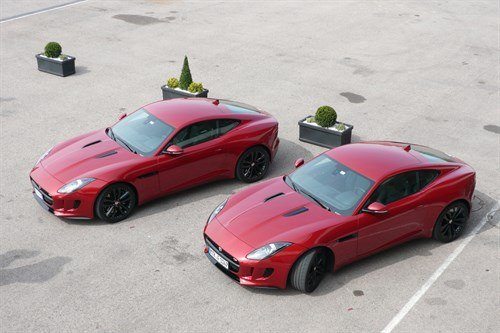 On the level
Soon I hope to take delivery of a new 380HP Jaguar F-Type Coupe. I realise that the V6 engine of that car no longer has an engine oil dipstick, but relies upon an electronic warning light system to indicate any drop in oil level. Can I ask you if you regard the electronic setup to be totally reliable, as in the past it was often said that by the time an engine oil warning light came so much oil pressure had been lost it was time to buy a new engine? On a related matter when should I make the first engine oil and filter change with the F-Type?
MW, via email
There have been a few (not many) problems with the electric engine oil level indicator. Change the oil and filter at least every 10,000 miles or at least every year whichever comes first and don't listen to anyone who says you can leave it in longer. On our hard-worked car in Thailand it gets changed every 8,000 kilometres, 'fully' synthetic 5w40 for about £50. There are stickers taken off cars and stuck on the lube station windows showing oil changes at 520,000 kilometres, then 528,000 kilometres. That tells its own story.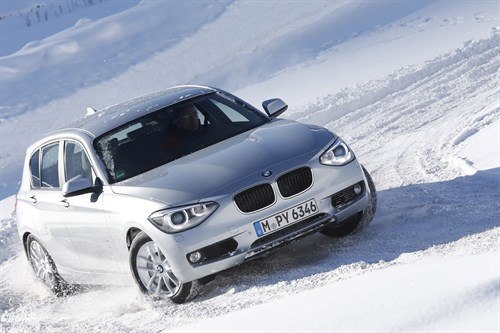 May the 4x4s be with you
I am looking at either an Audi A3 or A4, both quattro, or a BWW 320d xDrive. What are the main differences between the two types of four-wheel drive, and which performs better? I have heard that different forms of quattro are used in the smaller Audis.
JR, Bradford
Usually Audis have a Haldex clutch built onto the rear diff so that if slippage is detected by the ABS at the front, signals are sent to the Haldex clutch to engage the diff at the back. I got the impression that on BMWs this clutch is in the centre, after the gearbox. The important thing to remember is that any difference in rotation of the tyres front to back (such as caused by a tread depth difference of more them 3mm) will activate the system and cause undue wear, so you have to be a bit careful, switching the tyres front to back same size to equalise the wear (assuming front and back tyres are the same size). /road-tests/bmw/bmw-1-series-f20-120d-xdrive-road-test/ Diagram of longitudinal XDrive here: https://www.google.co.uk/search?q=BMW+xDrive+diagram&tbm=isch&source=iu&ictx=1&fir=8E5pxit595JEYM%253A%252CoVvkR_H8_ERJpM%252C_&usg=__GabRzJdlBmgxEnnFiApZ-OSwEDc%3D&sa=X&ved=0ahUKEwjq556Hvq_YAhWHLcAKHeDxAm0Q9QEIQjAF#imgrc=xnp5hY2LAQ8yeM:
Nest in pieces
In the article on Saturday you had an item on Jazz wipers wearing badly. I have a Jazz and have found that crows really like the wipers and can tear them to shreds. My Jazz goes to Portugal and the problem is really bad there. I cover the mirrors with polythene bags to stop it. The birds are territorial and apparently attack the wipers and mirrors to protect their nests. The problem is not restricted to the Jazz. There, all car mirrors and wipers will be attacked, when near nests. The result can be very messy.
JS, via email
Extraordinary. Never heard of that before. Three other readers came up with the same explanation.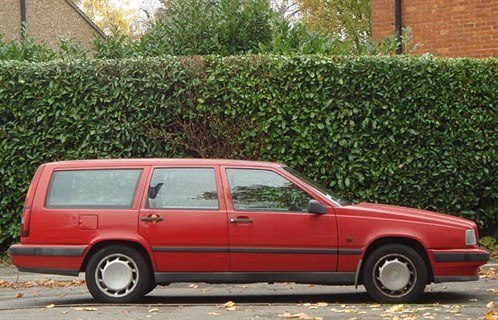 She was just 17. You know what I mean. 
My now 17-year old Volvo V70 diesel, which I have kept going through various repairs and electrical troubles, now seems to have yet another problem that I think might be worth asking you about, please. I'm losing battery life/voltage. The battery is leaking power quite gradually and a good local garage seems confident (after tests) that the battery and alternator are in good health. This garage suggested a fault diagnostic scan might show a problem, but that was only their next step suggestion. Can you think of what could be a likely cause? One of the forum suggestions is the put an ammeter in line at the battery and then go through all of the fuses to determine the area or specific cause. Is this a good next step?
CO, Nottingham
Most likely to be the switch for the interior light remaining live after it has dimmed the light after you have left the car. Try switching it off completely by the switch on the light so it does not come on when you open the doors.
Waxed works
I recently moved to the Scottish Borders where the long distances and empty roads mean that diesel cars make perfect sense. However, it can also get very cold and, recently, prior to changing my 2014 Sportage for a Qashqai dCI 110, I experienced fuel waxing for the first time. I was using supermarket diesel. Would premium 'super diesel' fuels offer better protection against waxing in low temperatures?
LP, Duns
When cold snaps take hold, the oil companies add anti-waxing agents to all diesel fuels but the weather has been so comparatively warm in recent years that they don't do it automatically from November to March. You can buy anti-waxing additives at most fuel stations.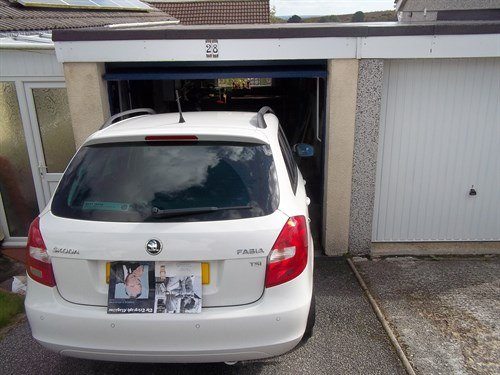 Fab fit 
Our 2014 Skoda Fabia just fits into our narrow garage, which is the only off-street parking we have. If we have future problems with its 7-speed DSG automatic gearbox and decide to replace it, the only cars as narrow as the Fabia's 1,642 mm width that have some sort of automatic gearbox and have a luggage capacity similar to the Skoda's would seem to be a KIA Picanto, 4-speed automatic, FIAT Panda 'Dualogic' or Suzuki Celerio, 5-speed automated manual.  As my wife is partially handicapped and must have a clutch-less car, we would be grateful for your advice as to which of the above options would be the most suitable and/or reliable.
DM, Manningtree, Essex
KIA Picanto 4-speed torque converter auto or Hyundai i110 4-speed torque converter auto. Not the Panda or Celario automated manuals.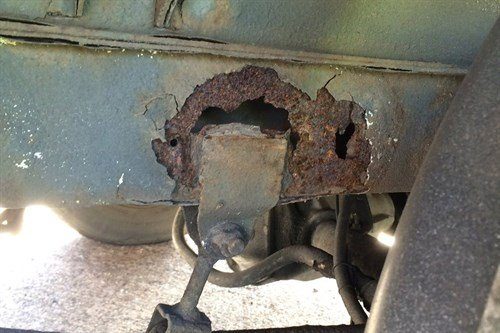 Members only
My trusty LandRover Discovery 2 TD5 passed its last MoT with the advisory "slight corrosion drivers side chassis member." My much-valued independent LandRover specialist says it won't get another one and it would be £2,500 to fix it properly. These fantastic vehicles are prone to this weakness apparently. I'd basically keep mine forever if I could. It's done 163k but is well maintained mechanically and used every day. But, after all, it's only a lump of metal. Can it not be ground clean, treated and or welded? Perhaps with a plate across the crack? I've seen on YouTube a company offering replacement sections exactly as solution for this common problem. Offering 2mm plate parts made to fit perfectly over the old. After grinding back the old surface, these are welded on. I'm not an engineer. Is this a viable roadworthy solution in your view please?

PE, via email
It has to be fixed properly. So isn't just a matter of grinding down and welding over. The rusted bit has to be replaced by a whole new section of chassis, much longer than the bit that is actually affected. That's why your man is quoting £2,500. After all, you don't want it doing a Nissan Navara D40 and snapping clean in two while you are on the road.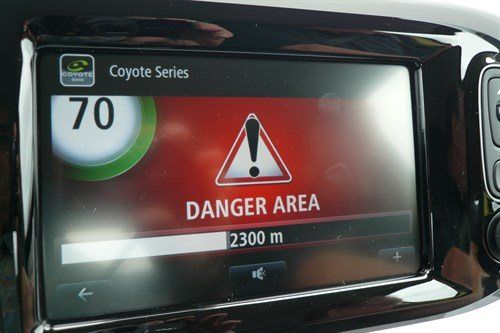 Phoney war
On the front page of The Daily Telegraph, 30 December 2017, the lead story is 'Phone law confusion catching drivers out' by Katie Morley & Gordon Rayner. "Daily Telegraph columnist Fraser Nelson described how he had been prosecuted for picking up his phone while stopped at traffic lights after it had slipped out of its dashboard cradle, where he had been using it as a sat-nav. He looked at the screen before stowing it in the car door pocket, and ended up with a conviction." Given the circumstances, it is unlikely that Mr Nelson was in breach of the 'Spirit of the Law'. It is also unlikely that the Police Officer who reported him protected or safeguarded the public. It is likely the Police Officer was boosting his figures. Something is wrong.
PDG, Lyndhurst
Crazy situation. Basically the 'law' has not kept up with smartphone technology (no surprise there). A lot of small cars have 'Mirror Link' to smartphones and duplicate the smartphone functions on a touch-screen. Smartphones carry excellent satnav and traffic warning apps such as the brilliant Waze. Now, it seems that in the UK there is some doubt about the legality of this. I worry because I often use my phone as a camera to take photos of the satnav or through the screen to use for reports. Seems I could get nicked even for doing that, but not if I used a camera? Nuts.
Automatic angst
My 71-year old sister purchased a 2009 Vauxhall Corsa 1.4 Automatic with 36,214 miles on 10 August 2017 for £4,495. From the first week the service light came on after 45 minutes continuous driving. She also noticed a loss of power when the light appeared. Subsequently, both the supplying dealer and her local the Vauxhall dealer (at the supplier's request) ran diagnostic tests to no avail. These tests were carried out when the engine was relatively cold, not after a long run. The Vauxhall dealer advised bringing the car in immediately when experiencing a loss of power and warning lights on. They then identified several fault codes and concluded a new gearbox was required at an estimated cost of just under £5,000. The supplying dealer does not accept this diagnosis and wishes the car to be sent to an automatic gearbox specialist in Gravesend for inspection and repair, without promising to meet the full payment. The supplying dealer has declined my sister's request for a full refund of a faulty product, implying that the problem occurred after purchase. Also, he claims to have the right to have the problem repaired (without promising full payment). The worry of this upsetting saga (the car has now been parked at the Vauxhall dealer for the past month) is affecting my sister's health. My query is what is the legal position regarding a fault that may not immediately appear on a Trial Test Run, or shortly thereafter on local drives, but only manifests itself a few days after purchase on a long run (45 minutes) as experienced above. Does the supplying dealer have a legal obligation to refund the purchase price? If not, can he cap the amount he pays in repairs bearing in mind he has paid for all diagnostic tests to date?
IU, via email
As I see it the "supplier" is liable for any problem that may have been present or developing on date of sale for 6 months from the date of sale and the burden of proof is on the supplier to prove that it wasn't, not the purchaser to prove that it was: /faq/consumer-rights/ The main case law is Clegg v Olle Andersson (trading as Nordic Marine) House of Lords 2003. However, if the fault can be fixed, the supplier is entitled to take this route and, if rejection is still sought, the supplier is not liable for the value of the use of the vehicle while it was in the purchaser's possession, so she would only get back 'current market value', not what she actually paid.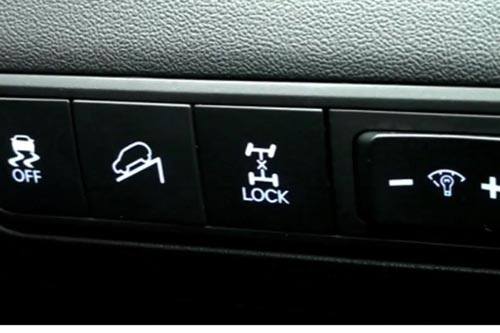 "…don't let me be misunderstood."
When is an AWD not a 4WD? When it is a KIA Sportage doing more than 30 kph. I wouldn't have thought that having such a low speed would entitle them to claim AWD. It may get you out of trouble but not much use on a long, snowy journey. Hope you can read the owners manual attachment.
NR, via email
You've got AWD mixed up with centre diff lock. Read the instructions again. That is how all modern AWD systems operate and actually, in the Sportage 1.6T GDI GT AWD, it operates brilliantly: /road-tests/kia/kia-sportage-2016-range-road-test/
Getting a grip
I would be most grateful if you would advise on the following: I purchased from Audi last year a virtually new Audi A4 avant S line 2.0 TFSI quattro 252 PS S-Tronic with 19 x 8.5 alloy wheels and Hankook tyres. I am delighted with the car apart from its hard ride and poor grip on snow and ice. We live in rural Cotswolds with some need to travel over grass. Could you kindly advise me as to which wheels and tyres would be most suitable for our purpose and possibly suggest a supplier? I am concerned with practicality and comfort rather than appearance. Unfortunately I find it difficult to obtain considered advice from the Audi dealer
BE, via email
Sell the 19-inch wheels, fit 17-inch wheels (which you can get from http://www.tyremen.co.uk) and fit Michelin Cross Climate 225/50 R17 94Y tyres. Disclose the 'modification' to your insurer. Then enjoy more compliant ride, better steering feel, less noise, as well as the benefits in cold weather and mud.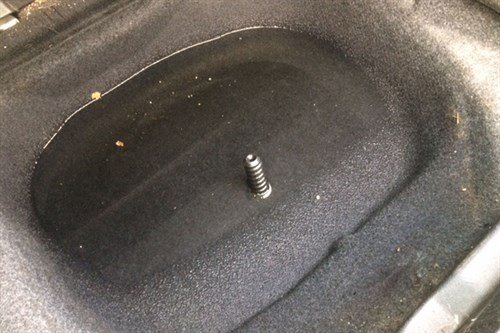 Wet, wet, wet
The spare wheel well of my 2010 Ford Fiesta is filling up with water. Do you know where this is likely to come from?
RW, via email
Either the hatchback seal, the rear light cluster seals or the one-way cabin vent flaps that are located behind the carpeting in the load space and that vent into the wheel arches behind the rear bumper valence extensions. If the one-way flaps break water is splashed into the car.
Jeep, at half the price?
We are considering replacing our 20-year old Jeep with a Honda CR-V i-VTEC. We have chosen the petrol version as most runs will be urban as opposed to long hauls, combined with the trend towards anti diesel legislation. The car will be the workhorse for the family and will have to carry dogs and bikes as well as people. We tend to buy second-hand and keep for long periods. We have a choice of 2014 SE model with 13,000 miles at £16,500, or 2015 EX with 40,000 miles at £19,000. The 2014 spec meets all our needs and looks like the obvious choice but should I be worried about the low mileage over 3 years?

MB, via email
If you're happy with the lower spec, go for the older, much cheaper car. Best to avoid the auto though. It's a bit sluggish and hunts between its gears. (It remained 5-speed when the 1.6iDTEC gained a 9-speed auto.)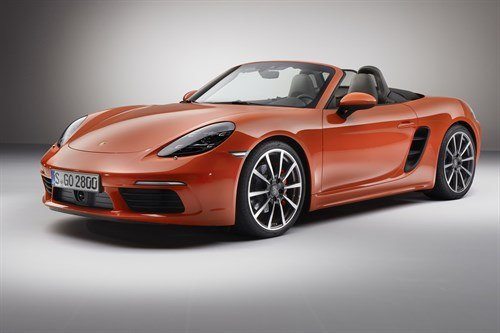 Scrubbers
I purchased a new Porsche 718 Boxster in May 2017 and it is a pleasure to drive apart from a particular irritation. When reversing or driving forwards on full lock with a coldish engine there is an awful clunking sound. I have reported this to Porsche twice, who both times said it was nothing to worry about, saying it was caused by the tyres. On a recent trip to Dorset the problem seemed worse than ever and also appeared to affect handling on the narrow roads. Have you heard of this issue before?
GW, via email
First thing is the usual advice not to use completely full lock. Always wind an inch off. Obviously less crucial with a rear drive car, but still good advice. Your particular problem will be the wheels and tyres. The bigger the wheels and the wider and lower profile the tyres, the more of a problem this can be. (It afflicts Mercedes-Benz GLCs and C43AMGs particularly badly.) If the car drives fine with plenty of steering feel there probably isn't an alignment issue, unless part of the tread of the tyres is scrubbing off unevenly.
Screening abdabs 
During a visit to a car handwash the windscreen of my 3-year old Suburu Forester has collected a fine film of a wax or resin which, in normal conditions, is barely noticeable, but in sunlight the speckles and cloth wipes appear as blazing mist making driving difficult to dangerous. I have attempted cleaning many times in the last few days with window cleaning agents, vinegar, and mentholated spirit to no avail, even the use of crumpled newspaper. Any suggestions?
PC, Warmainster
A mildly abrasive powder type screen cleaner such as Mer (that dries powdery) or even toothpaste (paste, not 'gel'). 
Click to Honest John's Motoring Agony Column 10-02-2018 Part 2
Comments
Author

Honest John
Latest