Honest John's Motoring Agony Column 25-03-2017 Part 1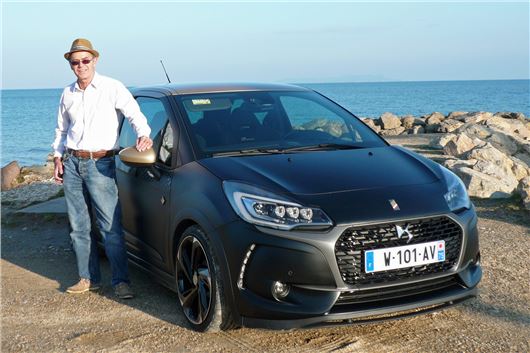 Published 24 March 2017
This week's infernal combustion involves crying wolf, grim repairs, flat tyres, demonised diesels, exchanging fluids and more to get you going before it's time to start the car.
As usual, emails to Honest John should be addressed to: letters@honestjohn.co.uk  Please try to keep them as short as possible.
Bag lady
The airbag warning light on my 3-year old Honda Civic keeps coming on. My local garageman, where I have taken all my cars in the past for servicing, connected his diagnostic tool and told me that he was able to cancel the error code and therefore, there is nothing actually faulty with the air bags, or the system. Apparently, this is a common fault with modern cars. It does not come on all the time, but intermittently. A friend also suggested it could be something to do with the seat belt. Could you give me any advice, please, without me having to spend a huge amount of money with a Honda Garage?
CF, via email
Yes, it is common. Might be due to the cable from the occupancy sensor in the passenger seat becoming a bit loose. Or might be due to shocks from speed humps or potholes half-triggering the system. If you can't fix it easily yourself, call in www.airbagman.co.uk/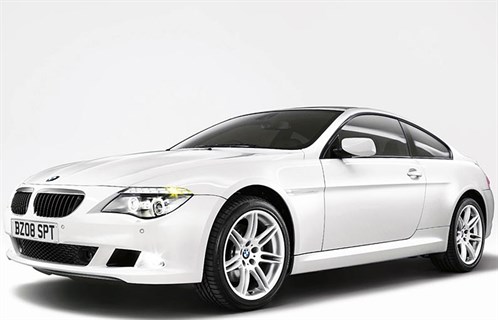 Damage control
My wife recently backed into and damaged a 10-year-old BMW 630i. The owner's garage has told him this will invalidate the 12-year paint warranty if it is not repaired in accordance with the warranty (at a cost of £1,900) and that will cause a drop in value if he wishes to sell. The car has covered 93,000 miles. I doubt that any potential buyer would even ask the question about compliance with the warranty and would more likely focus the mechanical condition, service history, etc. I feel the garage is 'trying it on' and the owner was surprised at the cost. I understand the need to blend the passenger door but was amazed that they needed to paint the roof of the car when the damage is to the rear quarter I'd be grateful for your thoughts on the relevance of the paint warranty. I am more than happy to pay reasonable costs.
JC, via email
The 630i is quite a special car, particularly if it's a manual. The point is to match the paint to shut-lines so any colour change doesn't show, and actually £1,900 is reasonable for the amount of painting involved. Years ago, some idiot backed the tow hook of his Shogun into one of my cars, causing damage to the bonnet and a headlight. But to make an invisible repair the whole front of the car had to be repainted to the front door shut lines.
Nothing to spare
I am getting a new car without a spare to maximise boot space and also because I really don't think it's safe to try and change a tyre by the side a road. On a motorway or dual carriageway changing tyres is just dangerous. Anyway, for emergencies, I thought of getting a Slime repair kit complete with compressor etc. Slime claims it is water washable so can easily be cleaned from a tyres and a conventional repair done by any competent tyre repair specialist. Have you any experience of these systems? I belong to the AA, so in emergency could always call them but thought that the Slime system might be a good 'get-out-of-jail' option.

RT, via email
Slime's claim that its water-based product washes out is true, but you won't find many tyre fitters prepared to wash it out. And my experience of tyre sealants is that if the puncture is any more than a pinprick it just spurts straight out. I wouldn't bother with sealant at all. Just call out the AA that, these days, carries universal fitting spare wheels to get you to a tyre depot.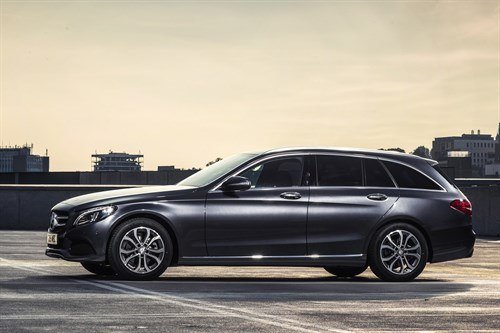 Keeping it in the family
I have had a Mercedes C250 Sport diesel Bluetec estate automatic from new since December 2014. It is an excellent car, beautifully built, lovely interior, economical, quiet, responsive, fast, air-suspension, head-up display, intelligent headlights and now fitted with Michelin CrossClimate tyres. It's on a PCP. I can keep it by making a final payment of £15,000 in December. I drive 7,000 miles annually. Having retired, I would want to keep this car for at least 7 – 10 more years. Is it a sensible choice or should I return it to Mercedes and look for something else?
PH, via email 
You will inevitably get trouble eventually from the diesel emissions equipment on the car and also from the suspension airbags, which have a limited life. You don't drive far enough to financially justify the additional running costs of a diesel. So I'd think very seriously about whether to keep it or not at the end of the PCP.
Oil in troubled water 
Whilst driving my car home from work a couple of weeks ago I noticed my heater not working, then the engine overheated. I let the engine cool down and managed to drive the few miles home. I checked the coolant and found it was a milky grey colour, indicating oil was in there. The next morning I noticed that this milky grey coolant/oil mix had leaked onto the road under my car. I didn't drive the car again and had it recovered to a local Vauxhall dealer. The garage diagnosed a leaking oil cooler and, after approval from Vauxhall to carry out the works under the manufacturer's warranty, they replaced the oil cooler and flushed the coolant system. A week after they got the car, it had been fixed. But they told me to come back in a month to have the system flushed again. The car is driving OK, although the heater doesn't seem to be quite as hot as before.  But I have noticed that the coolant expansion tank is still dirty with the milky fluid and there are traces of it under the cap. My question is, what are the long-term effects of having any amount of oil in the coolant system? I am worried that whilst the car may seem OK now, I am facing premature problems with seals, hoses or bigger parts such as the water pump or radiator, which I will have to pay for because the manufacturer warranty expires in Sept 2017. Is flushing really an effective way of cleaning a contaminated coolant system, especially on such a new car that should have a long life ahead of it or should further parts of/the whole system be replaced?
KM, Northumberland
Assuming a manual transmission, what must have failed is the Exhaust Gas Recirculation Valve cooler. Your problem is not so much the oil in the coolant as the coolant in the oil. If this was an automatic that has a heat exchanger in the radiator, any coolant getting into the autobox can be disastrous. I think you sensibly caught your particular problem in time, but keep a diary just in case there are further problems and definitely take it back for the 2nd coolant flush.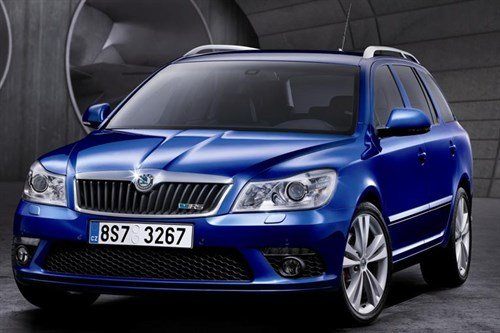 Chain reaction
My 2010 Skoda Octavia vRS engine was terminally damaged by a failing of the timing chain. I had no prior warning of a problem. The car has always been well maintained, serviced, etc. I do not think this should have happened to a car 6 years old, carefully driven, with only 65,000 on the clock. Skoda (UK) says I have no claim. I would welcome your opinion.
WT, via email
The statement in the letter from Skoda, "You will appreciate that once the manufacturer's warranty on your vehicle has expired, there is no legal obligation to consider support towards a repair by either the manufacturer or the network," is misleading. Under various Sale of Goods Acts there is a "reasonable" expectation that an expensive consumer durable such as a car should last at least 6 years without needing major expenditure such as a new engine. And, though this car is just outside the 6-year limit, it is a common problem. Any legal liability rests with the supplier, which is the dealer you originally bought the car from, though in most cases the manufacturer will assume this responsibility. See: /faq/consumer-rights/  In fact timing chain failure is why VAG switched from timing chains to belts in its smaller 1.4 and 1.2 TSI engines over 2012-2015. The reason for failure is cost cutting that extended the life of the link stamping tools, so if you got a chain with links stamped out by the tool later in its life, there is a good chance that the chain will fail. You can check any carbycar entry for VAG cars fitted with the 1.8 and 2.0TSI engines and entries for VAG cars fitted with chain cam 1.4 and 1.2 and you will find many examples of such failures. This is actually the fourth instance of timing chain failures in Skoda 2.0TSI VRS models that we have on record here: /carbycar/skoda/octavia-2004/?section=good/
Kill bill
My son has only just passed his driving test and is an exceptionally careful teenage driver with a black box fitted to an old but good runner that cost £500 and was in perfect condition body-wise. On Saturday he went to his friends and parked perfectly outside the house. The friend's neighbour hit his car causing damage. Our mechanic looked at the car and estimates £150 to 'patch it up' and not go through insurance. However errant advises that he wishes to put in a claim because his car has come off worse. If we get a full estimate to rectify the damage properly the car will be written off (it has a brand new engine) and my son will be penalised through absolutely no fault of his own and having paid £1,400 insurance premium this year. Is there anything that can be done in respect of writing off the car, and ensuring he is not penalised on his premium next year?
JD, via email
Tell the other driver you will get the car fixed and will send him the bill and if he doesn't pay you will use small claims to sue him for the money. Tell him you refuse to allow his insurer to write off your property that he damaged. Also remind him that if he makes a claim he will have to pay his 'excess' that might be £250 - £500 and that in future he can expect his insurance premiums to rise by 20%-30% so it might actually be cheaper for him to fund both repairs himself. Of course, at the very worst, the £150 repair bill will be less than your son's increased insurance premium if you make a claim.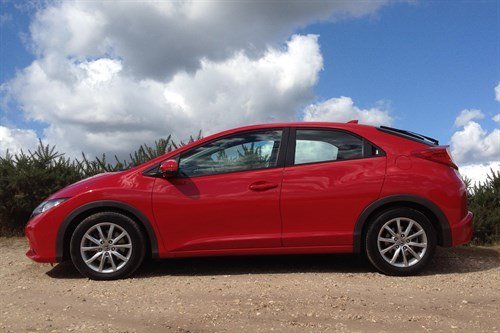 Quash of personality
I currently drive a 2012 Nissan Qashqai 1.5 diesel N-Tec+ that has 35,500 miles and I am thinking of changing to a petrol Honda Civic as I drive less than 10k miles a year. I am looking at a 1.4 engine about 2 years old. What would my Qashqai be worth and would the best option be to sell this or part exchange against the Honda ?
DE, Leicester
Don't go for the Civic 1.4iVTEC. It isn't powerful enough. Go for the 1.8iVTEC, which, despite relatively high CO2, should still do about 45mpg (I got 48). For a valuation of your Qashqai, please key in the reg and the mileage here: /used-prices/ You'll get an email of the pricing that you can then use in your negotiations.
Electric avenue
As I only live a couple of miles from the town centre, I have bought a Yamaha EC-30 electric scooter. A brilliant little machine. My question is, if I commit any traffic offense on the scooter (not that I plan to), and collect points, are these automatically applied to my car driving licence?
PA, Kings Lynn
I'm afraid that yes they are.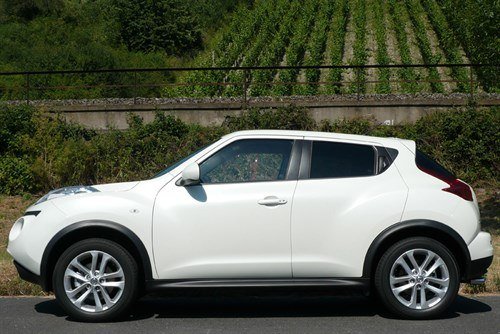 Juke boots
I need a complete set of new tyres for my 2011 Nissan Juke DIG-T and I should be grateful for your recommendation for year-round use in the south-east (where winter weather is not much of an issue). It is currently on Yokohama Decibel E70 215/55 R 17 94V. We are happy with the ride. The priorities are firstly safety (braking distance, wet grip etc.) and then fuel economy - which will likely trump purchase price issues.
AC, via email
Michelin does Cross Climates in 225/55 R17 101 W XL and 215/60 R17 100 V XL but not in 215/55 R17. You might have more luck with Goodyear Vector 4 Seasons Gen II.
Power cut
I have a two-year old Mitsubishi ASX 1.6 petrol, which I want to change as I feel it lacks power and performance. I am looking at the Honda HRV 1.5CVT petrol and Suzuki Vitara 1.6SZ5 petrol automatic. What would your views be on these two models and have you any ideas.
CJ, via email
These two are okay but lack power too. For a bit more grunt, go for the Vitara S 1.4T BoosterJet 6-speed auto.
Sunshine supercar
I had a SAAB 900 convertible for three years. I live in Guernsey, and rarely take cars off the island with its 35mph speed limit. We loved it so I bought a 2004 SAAB 9-3 Vector Convertible with 70k miles and even the air con working. A local SAAB specialist is looking at it (most things seem to work), but what can I expect in the next 10 years? We're both baby boomers in our late 60s?
PP, Torteval, Guernsey
Quite good news. Hopefully a petrol model. Original test here: /road-tests/saab/saab-9-3-convertible-2003-road-test/ Problem areas here: /carbycar/saab/9-3-2002/?section=good. And here: /carbycar/saab/9-3-convertible-2003/?section=good
Stopping powers
I bought a 2007 VW Golf with 44k miles for £4,500, from a dealer a week ago. 5 days later the brake warning light came on. I checked in the manual and topped up the brake fluid. Just 10 miles further on the warning light came back and was bleeping loudly. I have had the car for a week, only done 151 miles in it and it is now unsafe to drive. I contacted the dealer and asked him to take the car back as, under The Consumer Rights Act 2015 I am entitled to take a faulty product back within 30 days and receive a full refund. He is insisting that he has the right to fix the car and is adamant that he will not refund me. But I don't trust the dealer as he could bodge the car up for a few more miles and then I would have to take the car back again. I have sent a letter to him giving him 14 days to collect the car and refund me the purchase price and told him that after 14 days I will take him to Small Claims for a refund. What are my chances? I don't want to keep the car as I now have no confidence in it and this has happened to me before. Last time it turned into an endless saga of returning the car over and over again. And, of course, after 6 months I would have no rights. If the fault had been anything other than the brakes I might have got it fixed myself but I won't drive it anywhere in it current state. It's against the law anyway knowingly taking an unfit vehicle on the road.
GF, Oxford
The fault is probably the brake pressure valve inside the ATE Teves Mk 60 ABS/ESP module and is well known. The module has to be sent away to http://www.ecutesting.com to have the brake pressure valve replaced and then, once it's back, it can be re-fitted to the car. Ask the dealer if this is what he proposes to do. Do this in writing as well as verbally. If he refuses then your options are to reject the car as you originally planned, or get it fixed by an independent VAG specialist and sue the dealer for the cost, which will be about £600.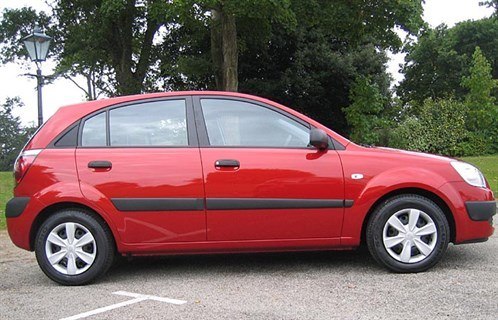 Turning off the tap
I bought a 2007 KIA Rio and noticed a tapping noise. I took it back two days later and the garage still has it two weeks later. They said they have replaced the tappets and camshaft and now ordered a new oil pump which they have fitted, but they are now saying the tapping at the top has gone but there's a tapping noise from the bottom. A friend and two family members suggested we should ask for our money back, but I didn't really want to have to have a confrontation with them. Should it 'run like new' when all this work is done, or does it seem like something is going on? 
CH, via email
Get your money back. You obviously bought cheap car and it has a fault, but the garage that sold it to you is liable so demand your money back. See: /faq/consumer-rights/
Mineral rights
I have Googled the VAG DSG issue. Is there a fix that VW has done, as there is talk of changing the synthetic oil and even a company called ecutesting.com offering a fix. Perhaps the new Golf Mk 7.5 will offer a new auto gearbox. I understand the SEAT has a 1.5 TSI Evo engine. One thing in my favour is the warranty, but I will be contacting the sales rep first thing to discuss.

JF, via email
The fix was to switch existing low torque 7-speed dry clutch DSG boxes to mineral oil in about 2012 and to switch to mineral oil in production from then on, but the 7-speed dry clutch box was not originally designed to be a maintenance box and some dealers now suggest fresh mineral oil every 40,000 miles.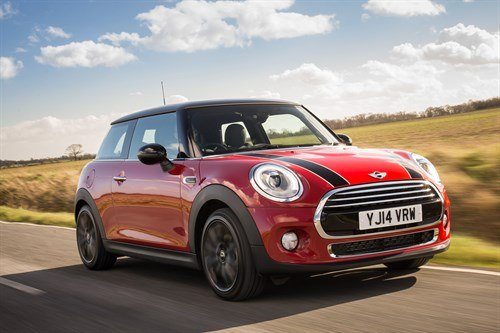 Some bearing on the matter
My 2014 MINI Cooper 1500 3-cylinder car, whilst fun to drive, has been plagued with faults that should simply not happen on a premium vehicle or, in truth, any new car: Paint worn off on A pillars because of hard rubber door seals; multiple replacement rear shock absorbers due to knocking noises seem down to a lack of proper testing or poor quality components. The list could go on. I have now been informed that my car has been recalled for a technical upgrade; not the first. I have been told that a crankshaft support main bearing may have worn prematurely and it will be necessary to drop the sump and replace a main bearing. "Nothing serious," I am told. My questions are: if the bearing is worn what about crankshaft wear and for what period will this work be warranted? I ask about the warranty as my vehicle will be 3 years old in June this year and the warranty will expire leaving me with the problem if this technical upgrade fails. Whilst my car benefits from the Mini TLC care package, I have followed your most sound advice and insisted on an annual engine oil and filter change carried out by the franchised dealer, for which I have paid. Your thoughts and advice would be much appreciated.     
GM, via email 
Massive TSB recall on the BMW 1.5 litre 3-cylinder motor in MINI Coopers and in BMW 2-Series Active Tourers. If necessary the whole engine is replaced. If you get further problems, then Clegg v Olle Andersson 2003 House of Lords ensures that the original supplying dealer remains legally liable for an admitted fault that preceded your ownership of the car.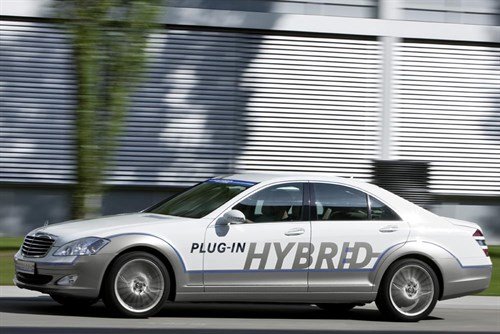 Cleaning up 
I drive a 2016 Mercedes S350d: an amazing car, a joy to own and drive. In the light of Chris Grayling's comments on dumping diesel-engined cars, what should I think about as a direct replacement for my S-Class as options from Mercedes appear limited.
RM, via email
S500e, E350e, C350e: all are petrol plug-in hybrids. All as clean as it gets without going completely electric or hydrogen fuel cell.
Underused car
I drive my 2010 Mercedes E200 for 2 miles each morning, then it's parked for about 40 minutes before I drive back again after walking the dog. Occasionally it stalls then as I reverse but always starts again. For the last couple of days first thing in the morning it really hesitates when I select forward or reverse gears and it takes quite a few seconds before it will eventually move, making great creaking noises. Once the engine is warm it is fine again - although I put it in Park while I waited at traffic lights yesterday morning (I had travelled about 5 miles) and when I selected Drive it hesitated for about 3-4 seconds before lurching forwards. I spoke to my local garage yesterday and they thought the gearbox might need resetting. It seems quite serious when it is happening and I'd love to have your thoughts
MD, via email
It might be the transmission, but the way you are using the car, it might be the engine simply not getting hot enough regularly enough to run properly. It's possible that a good 100-mile run on Shell V-Power will cure it, but you can't run a car on a life of short runs without eventually getting trouble from the catalytic converter.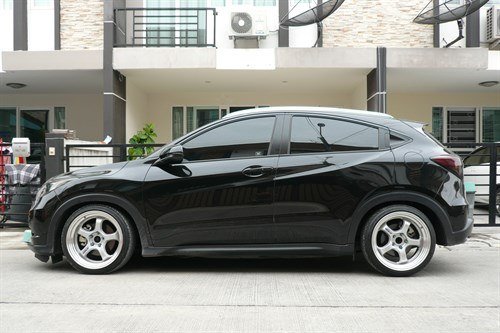 Siamese win
We live in Thailand and bought our Toyota Altis 1.6 8 years ago now, partly on your suggestion. It has done 90,000kms trouble-free, but is now due for a change. We need more space and a bigger engine and are not keen on the new Altis. We are considering a CR-V. Here, it only seems to be available with a 2.0 litre petrol engine, but is due for an update soon. Our main concerns over the CR-V are: Will it hold the road, handle and brake as well as a conventional saloon car? Will it have sufficient comfort and staying-power on long journeys? We would only go for the 2WD version.
DH, Thailand
A CR-V on deep profile 17-inch or 18-inch tyres (not 19s) is very comfortable and handles decently. But better to go for the HR-V 1.8 i-VTEC CVT-7, which is more practical inside. (Unfortunately, the HR-V 1.8i is not an option in the UK.)
Click to Honest John's Motoring Agony Column 25-03-2017 Part 2
Comments
Author

Honest John
Latest