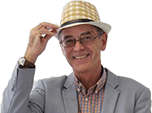 Honest John's Motoring Agony Column 18-03-2016 Part 2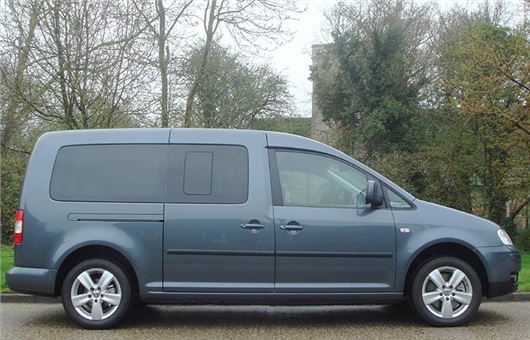 Published 17 March 2017
Click back to Honest John's Motoring Agony Column 18-03-2016 Part 1
Chairman retires
I have been nursing my wife for the last 7 years plus. For the last 4 years I have been using a Brotherwood, wheelchair adapted diesel Caddy van. Sadly, my wife died very recently and I should now like to change to a smoother, more refined vehicle. I shall be 90 in May, and do the IAM retest regularly, to check that I am safe driving (or, rather, not too likely to kill anyone). I drive about 3,500 miles a year, mostly daily short local journeys with cold starts. But a 60-mile round trip about twice a month and the occasional 200-mile trip to visit family. I need to have a medium sized car with a high sitting position and would like a petrol engine; automatic transmission (preferably not CVT) and could manage either new or low mileage second hand. I previously drove a Scenic and then a C-Max before having to take the wheelchair. As you may imagine I have been 'out of the loop' for a long time now. Could you give me some pointers as to what to look for, please?
FR, via email
Very sorry for your loss. There is a good market for 2nd hand WAVs (Wheelchair Adapted Vehicles), so the first thing to do is enquire at Brotherwoods about disposal. They might buy it from you, recommend someone else who would or recommend another means of selling it. You won't get a decent price for it merely part-exchanging at a dealer. I'd take a look at a Peugeot 2008 1.2 Puretech 110 EAT6 automatic: /road-tests/peugeot/peugeot-2008-puretech-110-eat6-2016-road-test/ You could consider a hybrid KIA Niro: /road-tests/kia/kia-niro-2016-road-test/ Or go for something less expensive such as a KIA Venga or Hyinundai ix20 6-speed DCT: /carbycar/hyundai/ix20-2010/ If you choose an automatic, please learn to left foot brake while manoeuvring it you could lose control.
Leading question
7 years ago you gave me good advice as to why none of the UK franchised dealers would discount from the recommended VW price listing of £23,000 for a "double red" GT diesel Golf, and why we would have to wait 3 months to take delivery of one in any event.  Following your advice, we purchased an alternative: a 2010 RAV4 2.2D-4D.  Although we do low mileage (50,000 miles to date), it has suited our purposes (large rear interior for caged working dogs, etc), and has been problem-free, apart from the ECU drive unit packing in last week at a cost £1,220 to correct via the Toyota main dealer (the RAV has always been maintained, as have my previous cars, by a reputable local garage). I am now in the process of choosing a new vehicle (my present RAV4 will be sold to a friend of mine). I think it may be best to move away from diesel now, but still want a vehicle with a large rear interior. I have browsed around the various SUVs, even considering the new Audi Q5 that will be available shortly. Looking at new Toyota SUVs (all with a 5 year warranty), the RAV4 Excel 2.5 Hybrid AWD has the same large rear interior that I require, but the technology with this vehicle appears to be in a class of its own i.e. non-plug in. What is your opinion of this vehicle, and its usage? against the rest of the Toyota SUV range? I am not wedded to any particular maker at the moment, so any help/advice from you would be most welcome.
NW, via email
Good idea to go for the RAV-4 AWD hybrid. Even has quite a good towing capacity. Toyota did not want to build a plug-in Prius simply because most drivers never bother to plug them in. But UK and TfL regulations forced them to in order to provide a car that will mainly be used by private hire taxi drivers. The non plug-in Prius actually has better overall economy than the plug in, but obviously not for short journeys that start with 20 miles on battery power.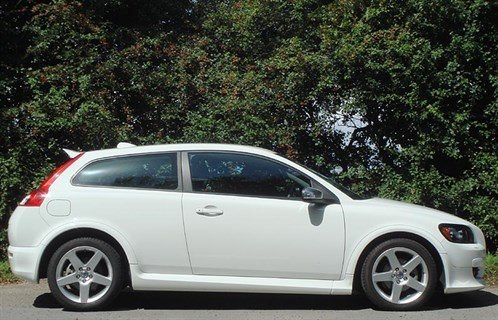 Less is more
My Volvo C30 1.6 diesel is still driving OK, but a diagnostic test after my non-franchise service a few days ago has revealed serious faults (EGR Valve, throttle position sensor, additive system empty, DPF blockage) and my service guy advised a trade-in as the best solution. The nearest Volvo franchise has nothing I can afford but their KIA dealership on the same site has access to a 2011 KIA Rio petrol in SR7 trim or (at £1,250 more) a 2012 SR7 diesel. I currently commute nearly 80 miles a day but when this contact ends in 9 months I will be pottering locally so fear more DPF or dual mass flywheel issues. The salesman says being a smaller diesel it warms up quickly and DPF won't be an issue. He thinks DMF won't either. I know from your columns that this DPF answer is true of newer diesels such as Renault's 1.5 and 1.6, but I am sceptical in this case. Is he right?
GK, via email
From what I can gather the SR7 has the 1.1 3 cylinder diesel so should be very economical during that 80 mile a day commute, but if it ends in 9 months you need to do your sums. The petrol version has the 84PS 1.25 engine: /carbycar/kia/rio-2011/?section=history/ Real MPG shows an average 59.1mpg for the 1.1 diesel and 45.4mpg for the 1.25 petrol. So it's time to get your calculator out. The 1.1CRDI has been dropped for the new KIA Rio.
Ash Wednesday
I seek your advice concerning my Lexus IS 220d. This car is 9 years old and has 81,000 miles on the clock. About 6 months ago it suddenly went into limp mode with very little power. I took it to the Lexus dealership where it was regularly serviced and they corrected the fault. The problem was stated to be a blockage in the particulate filter. Some 5 months later the fault recurred and was corrected. After only 4 more weeks it happened again. What should I do? Is the problem something that can't be fixed? Is my only option to sell and purchase a new vehicle?
KL, Nottingham
80k miles is the average effective life of a diesel particulate filter. Either the car needs a new one, or the existing filter needs to have the accumulated ash inside cleaned out of it by the Ceramex process.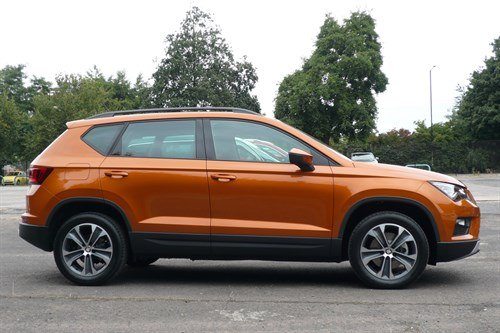 Blowing its top
My 2006 Toyota Avensis 2.2 Diesel has been losing coolant through the overflow pipe for about a month and I top it up every two days with about a quarter of a pint of water/antifreeze mix. The engine runs very well and it never overheats. A Toyota mechanic has told me that he is 95% sure it is a head gasket that has failed and the starting price to repair this is £1,200. Any advice on this problem would be much appreciated, as at this amount I would consider buying another car. As a replacement I am thinking of a SEAT Ateca. The choice is based on my wife's mobility as she has Rheumatoid Arthritis and is finding getting in and out of the Avensis more and more difficult because the car is so low. I am avoiding the Diesel option for obvious reasons and I am considering the 1.4 petrol engine. Your thoughts on this choice and any other recommendations would be most helpful.
NS, via email
Highly likely to be the cylinder head or head gasket as this is the Achilles Heel of this engine. Yes. Ateca 1.4TSI 150 very good. You could also consider a Vitara S 1.4T BoosteJet but a long step down to the ground. And a Peugeot 2008 1.2 Puretech 130 6-speed.
Buying time
Your page is always the first one I read over breakfast on a Saturday morning. I always learn something that could be of use in the future. However this week six out ten questions were on the purchase of cars. I do not mind if the reader has done some research and asks for advice on their shortlist as one can learn the advantages and disadvantages of their choice. However, when they have done no research and just give you requirements of a petrol engine (To B or not to B), then that is of little interest.
MA, via email
What's on the page is simply a distillation of that week's shorter questions. The longer, more detailed ones go into the columns in / No point in sending longer ones to the paper because it doesn't have room for them.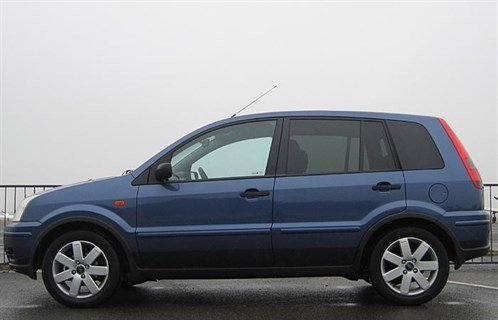 Scrap muddle 
We have a 2006 Ford Fusion 1.6TDCI, which is absolutely brilliant (60 to the gallon) and now we are expected to scrap it in favour of a petrol engine car, because the government say so? (When we originally bought the car we were told at the time by these idiots that diesel was a clean fuel, which is why we bought it.) Do you think it would now be possible to "transplant" a Ford 1.6 turbo petrol engine into this, as the car itself is still in immaculate condition? If so, what engine and gearbox would fit into this so we could keep it on the road? We feel it is an absolute crime to scrap a cracking little car.
DB, Newquay, Cornwall
Wrong information and it makes no financial sense to even attempt the engine swap. The government has not yet announced a diesel scrappage scheme. (CHECK IN MARCH 9TH BUDGET) But if it does, scrappage is likely to be for older pre-EU4 diesels. No one ever told you diesel was clean fuel. Just that diesel engines emit less CO2 than petrol engines and that has been the basis of taxing them less. But diesels as company cars always carried a 3% BIK surcharge.
Flaw wheel drive 
As an avid 'non-technical' lady follower of your Daily Telegraph Saturday car advice column I hope you may be able to give me some unbiased advice. I bought my BMW X3 xDrive automatic new from my local BMW Main Dealer in early 2012, it's now clocked up 53,000 miles and I have had it serviced by them since new based on 'what the computer' says. Just recently I have noticed a funny, 'juddery' sensation/vibration through the steering wheel at either very low speeds starting or slowing right down, or when I pull away from standstill, or pull away and start turning. A male friend says it could be 'axle tramp' – but I haven't got a clue what that means. I've asked the BMW dealer to check it out, but he reports there is nothing wrong and the car is running smoothly, which I agree with, but not at these low 'manoeuvring' speeds, when the car is changing gear up or down and/or turning. I don't think they 'know' the car as well as I do and I am worried about big bills in the near future if the automatic gearbox or 4-wheel drive goes wrong. I would really appreciate any advice you could offer me before I next go in to see them as I am not sure they are taking me seriously.
JM, via email
Most likely to be due to a mismatch of the tyres front to back. This confuses the automatic AWD system that thinks the higher rotation rate of the smaller circumference tyres is slippage and engages AWD.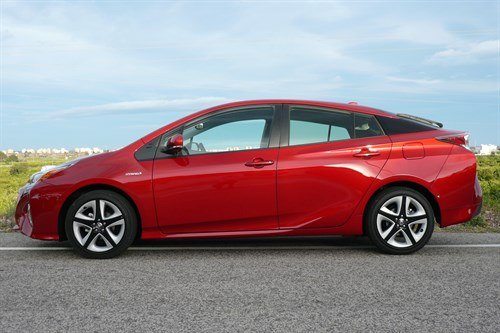 Distance friends
As a sales manager covering around 35,000 – 40,000 miles a year, my default setting is to buy diesel-engine cars: Ford Mondeo, Skoda Superb, etc. I normally like to keep the cars up to 200k miles if possible. My question is, with modern petrol engines returning excellent mpg, is it worth considering a petrol car over a diesel so not to have worry about expensive DPF, turbo issue, etc. as the miles clock up. Or is diesel still the only real option for covering big mileages.

RC, via email
A petrol hybrid might be the answer. No fun, but Prius taxis are clocking up 400k miles plus with very little trouble. The first thing likely to fail is the waterpump, but not until 200k +. Auris hybrids and Auris Tourer hybrids can make more sense than Prius, and Toyota actually sells more Auris hybrids than any other type of Auris.
Scrappage schemers
A neighbour reversed into our car (ours was stationary). No damage to his car, but damage to the bonnet of ours. Usual exchange of addresses of insurance companies followed. A week later we were telephoned with the news that our car, a 2005 Suzuki with 21,000 miles on the clock, and no other damage, was irreparable, a write-off. We would be given a cheque for the current value of the car, and would have to buy another car. Friends told us not to accept this. In similar circumstances they had accepted the cheque and lost out financially. We dug our heels in and after a lot of wrangling the insurance company agreed that our car could be repaired. What is going on here?

SH, via email   
It's cheaper for the insurer to pay you off and sell your car for 'salvage', after which it gets repaired and put back on the road, but you are left with a cheque for an amount far less than the value of your car to you.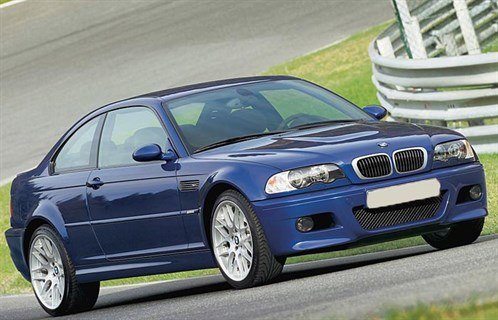 On a downer
I own a 52 plate BMW 330CI Sport, in good condition, with150k on the clock. I am coming up to 81 years old and feel it's time to get a smaller car. What would be best way to sell the car and what would it be worth?
JF, via email
We can't price it accurately without the registration and the mileage, but you can do that and receive the price directly by email: /used-prices/ Two ways to sell it: part-exchange it for your next car or use http://www.webuyanycar.com or http://www.wewantanycar.com/ Basically, you don;t want to pay for advertising then have the wrong kind of people showing up on your doorstep badgering you into an illegal (uninsured) test drive and this is the kind of car that attracts precisely those people. If you can bear it, move down to a Vauxhall Viva, Suzuki Celario, Hyundai i10, KIA Picanto, Renault Twingo or Smart ForFour.
Unwarranted behaviour
My son and I have been ringing around to find a reconditioned engine that would go into an 11 month old Transit Custom Van. During our conversations some engineers advised us to get in touch with you as they cannot understand why the engine should have completely gone. I sent an email last week to Customer Relations at Ford and haven't had a reply from them. However I had a verbal reponse last week saying that it is not covered in the warranty because the services are due every 15,000 miles and the oil change is at 30,000 miles. The van is sitting at the Ford Garage in Newbury and has been stripped and they expect us to collect it or give them £7,200 to put another engine in it. Have you heard of this happening at all because the 30,000 service was late? No one has explained exactly what was wrong with the engine. There was oil in it. The oil service is due light came on 2 days before the service. I appreciate any advice you can give us as my son has hire purchase and the balance is £12,713.00.  We haven't got the money for a new engine.

SS, via email
It would not be covered because he had breached the terms of the warranty and thereby voided the warranty. Furthermore, the engine failure could be directly attributed to the fact that the engine was not serviced on time the first time. He probably damaged the bearings. Ford said 15,000 miles. I personally recommend an oil and filter change every 10,000 miles or every 12 months whichever comes first. Very expensive mistake.
Click back to Honest John's Motoring Agony Column 18-03-2016 Part 1
Comments
Author

Honest John
Latest