Honest John's Motoring Agony Column 08-10-2016 Part 1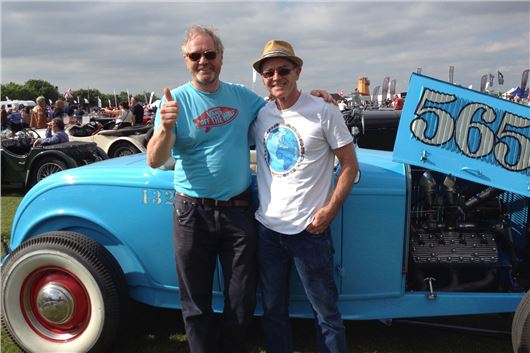 Published 07 October 2016
This week's carcinogems include an affordable Fiesta, a taxi advisor, a supercar, a stoner unturned and more to delight, excite and infuriate.
As usual, emails to Honest John should be addressed to: letters@honestjohn.co.uk  Please try to keep them as short as possible.
Fiestive Season?
I hope you can help, my granddaughter has just passed her test and thinks of buying a 2007, 1,560cc diesel, manual Fiesta with 127,000 miles on the clock. The car looks to be in good condition. She does not do a very large mileage, mostly of trips of 5 or 10 miles. Would  the DPF be a problem for her?
RC, via email
This doesn't have either a DPF or a DMF. But it is a timing belt engine and may need that replacing a second time (assuming it was replaced a first time). Problems in the Ford Fiesta entries in http://www.honestjiohn.co.uk/carbycar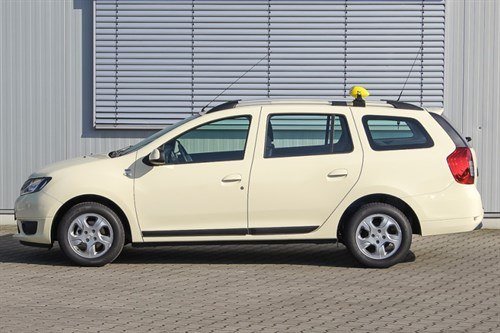 Follow my Leeder
From seeing just a couple of Leeds taxi drivers using Dacias last month, I now see at least one every time I go out. Do you think they have been reading your column? Nearly all are Logan MCVs. Over the years there has been a regular drift from an abundance of Toyota Avensis, then Skoda Octavias, then Toyota Prius now Dacia Logans. At least the practically minded people are listening to you.
CR, via email
That's Leeds for you. No one ever gets rich by wasting money.
Little Ron and Big Ron
I am on a 36 month PCP contract. As the car is new and I'm not sure if I intend to keep it in the long run, should I fill up with V-Power petrol? The recommendation is only 95Ron and I don't want to waste money if the return is long-term.
YS, via email
Lots of readers find (as I do) that if they use the improved torque at low revs to upshift earlier they get an improvement in economy that more than pays the extra cost of the fuel.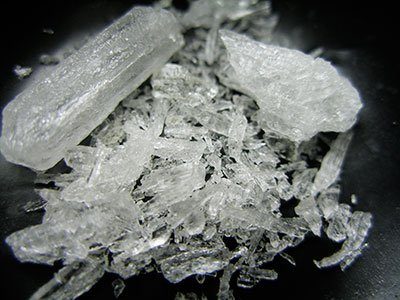 'User Approved' Audi 
I purchased a 12-month old Audi A5 3.0TDI S-Line at the start of June, from an Audi Main Dealer, but way of an Audi Finance agreement. Since then, a number of issues have arisen with both the car and the services offered to me by the Audi main dealer: The first defect became apparent on July 6th 2016 when I was stopped on the M5 motorway in the West Midlands and alerted to the fact that the car was displaying the wrong registration. Then, when cleaning the car on August 14th, I found a moderate quantity of Class A drugs hidden within the through-loading hatch on the rear seat. This has been handed in to the local Police. I distinctly remember the words of the Salesman being 'We can't be held responsible for what is in the car'.
On 15th August, when the car was undergoing its first service at Preston Audi, I was alerted to the fact that I require both front brake discs and pads replacing as they are 70% worn. Latest misfortune occurred 9th September when I went to a local garage for fitting of two new front tyres that had been pre ordered from elsewhere. The fitting was unable to take place because the locking wheel nut in the jacking kit was not the correct one for the nuts. I took it upon myself to purchase a locking wheel nut from my local Audi main dealer at a cost of £45.30 and took the vehicle to a local tyre fitters to arrange fitting. There they discovered that the alignment was 8° out and remedial work for this cost me £29. This is not the kind of service I expect from a Main Dealer, whom are supposed to have undertaken an 'Exacting 145 point check' on the vehicle before selling it on to me. Do I have recourse to hand the car back and demand a refund of all deposits made and cancel the finance agreement? If so, what is my first port of call?

SW, via email
These are your rights: /faq/consumer-rights/  Finding Class A drugs inside an 'Approved Used Audi' that was supposed to have undergone a 145 point check doesn't say much for the 145 point check, nor the misalignment, nor the wrong reg. I guess the Drug Squad will be asking the salesman who had access to the car before you took possession or they will "hold him responsible."
Finders keepers
Please can you trace my first car? It was a TR6, reg HGK 131N.
CL, via email
You can find out if it is still registered here: https://www.gov.uk/get-vehicle-information-from-dvla/
You can request the registered keeper here: https://www.gov.uk/request-information-from-dvla/ (But you have to have a reason, such as the car with the registration damaged your property.)
You can find out if it is insured here: http://www.askmid.com
You can check the MoT history here: https://www.gov.uk/check-mot-history 
Final port of call is the TR Register: http://www.tr-register.co.uk/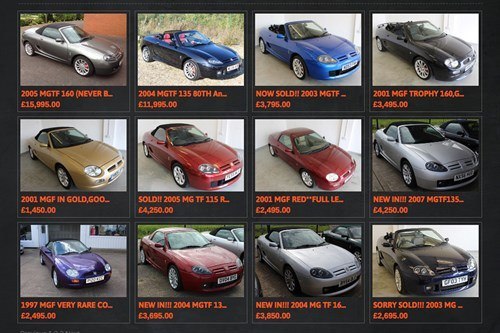 Two sweeter
I am thinking of getting rid of my 1967 (bone shaker) Austin Healey Sprite and having a more comfortable 2002/52 MGTF Sprint, private sale £1,350. The car is in Sheffield and I am in Kings Lynn. I intend to do the deal on one hit, travelling out by train. What do you think? How do I tax the car in the street, etc.?

PT, via email
If you live in King's Lynn then the place to go for an MGF or MGTF is Trophy Cars (http://www.trophycars.co.uk/) of South Witham on the A1 near Stamford. Better to buy a good one from Trophy that has been properly updated with a decent head gasket than the potential nightmare money pit that a £1,350 MGTF could be. If you still go to buy the car then you will need to be able to insure it in order to register it in your name and tax it online at: https://www.gov.uk/car-tax-disc-without-v11-reminder/
Santa clause
I've got a 2008 Hyundai Santa Fe on 124,000 miles that is perfect for my needs (caravan, dogs, ambulance volunteer work). Is there anything I can get done to look after the turbo, or do I just wait for it to start to go?
GS, Crewe
Replace the turbo bearing oil feed and oil return pipes because they are bound to be partially coked up with carbon and always run the engine for a minute or so after a long ascent, after towing or when pulling in for fuel on the motorway before switching off.
Doesn't compute
I have recently changed cars from a RAV-4 petrol to a RAV-4 diesel.  I was expecting the new car to do a greater number of miles to the gallon. However, that is not what the car computer is telling me. The computer has an instant consumption pictograph 0 l-----------------l 50,  as well as the average in figures. In the petrol car, I averaged around 22.5 to 23.5 in normal running about and 28 MPG on motorways. In the diesel car I seem to only get 22.5 to 24 MPG. When I try to reset the computer, it only resets to the previous average, and does not go back to zero. How can I find out what the car is actually doing per gallon?

AW, via email
Fill the tank to the brim and write down the mileage or re-set the trip. After about 300 miles, refill the tank to the brim, get a till receipt and write the mileage on the receipt. Multiply the litres on the receipt by 0.22, to get gallons, then divide the gallons into the miles you have covered on the tankful.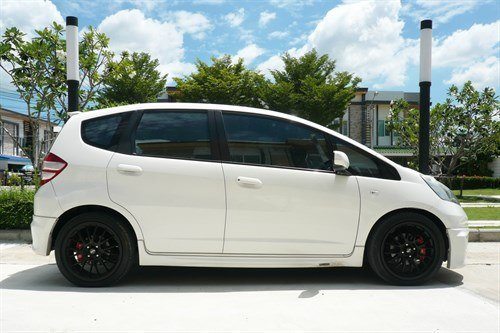 Modern Jazz
I am driving my 3rd Honda Jazz automatic, this one a 2008, and love them because: it's a small car but feels bigger with great all round vision; it's easy to park; it's economical to run; and most importantly of all to me, I can get a bag with golf clubs (including my driver) across the boot without having to lower seats. I'm ready for a new car but the dealer tells me the new model is smaller so my golf bag won't fit across any more. Also the colour selection is definitely not to my taste. Any suggestions of what car might be a good replacement?

LS, via email
Take your golf clubs to the Honda dealership and check. No other car has as versatile an interior as the Jazz, but most have indentations behind the rear wheelarches so you can lay things like golf clubs and fishing rods across. You might consider the new Suzuki Baleno BoosterJet automatic (not sure if it's golf club friendly): /road-tests/suzuki/suzuki-baleno-2016-road-test/ VW Golfs are golf club friendly but don't yet have VW's new wet clutch 7-speed DSG and the dry clutch 7-speed DSG was unreliable. The Fiesta is about to be replaced by a new model and its automatic transmission has not been reliable. Maybe a Renault Captur: /road-tests/renault/renault-captur-road-test/
The speed awareness curse 
I am a 65-year old woman with a clean driving licence. I have received notification that I have been caught doing 36 mph in a 30 mph limit zone. I have been offered either a £100 fine and three points or a speed awareness course. I know that there will be insurance ramifications for both. Which of these alternatives would you advise me to take?
AS, Manchester
The speed awareness course because you might lean some things you didn't know that will make you a safer driver, and it will leave no points on your licence.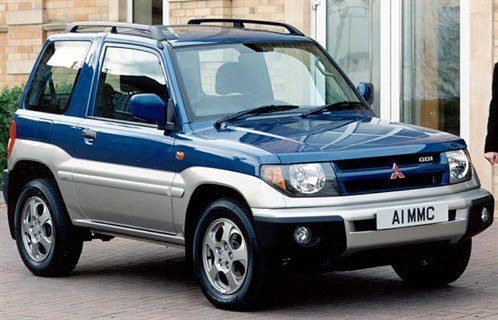 Pinin it down
I have been driving my Mitsubishi Shogun Pinin Elegance TDI 4x4, from new since September 2002 so it is now approaching the end of its 14th year. It has done just over 77,000 miles and has been an excellent car with few problems and very reliable. It is about to have its annual service and MoT, which, although I believe the engineering to be in good shape, might reveal that the rust and corrosion underneath (which I know to be there) has developed still further. It passed its MoT last year without comment from the examiner, but my garage has warned me that it could become an issue. Within reason I would have any wear and tear of this sort welded or repaired but I know that I am going to have to change the car sometime and wonder what you think might replace it? Ideally I would like something similar, preferably a low mileage, nearly new, preferably petrol engine vehicle and I can spend up to about £15,000 but could stretch a bit if necessary. I like the look of the MINI Countryman, but imagine they are too expensive for my budget. I would be very grateful for you opinion for which thank you in advance.
DW, via email
Suzuki Vitara S 1.4T BoosterJet 4WD best, but other 4WD Vitaras are cheaper. Also SsangYong Tivoli. But cheapest of the lot is a new Dacia Duster 1.2 TCe 125 4WD, which is in budget and it's great: /road-tests/dacia/dacia-duster-laureate-tce-125-2016-road-test/
Left standing
My wife and I are going on an extended holiday, 4 months away from home in Australia, etc. We have a 2008 Toyota RAV-4 D4D and a 2009 Yaris. What precautions do you suggest we take with the vehicles before we go to ensure they will be in working order when we return?

DH, via email
If you have a garage, hook them both up to battery conditioning float chargers that will keep the batteries at a constant 13.5 volts without overcharging them. (Of course, this runs a slight risk that a battery might explode and start a fire, but I've never heard of that happening with a float charger.) Take the cars for a decent dry run of 20 miles or so before you put them away so the engines and exhaust systems are put away dry. Overpressure the tyres to around 40PSI.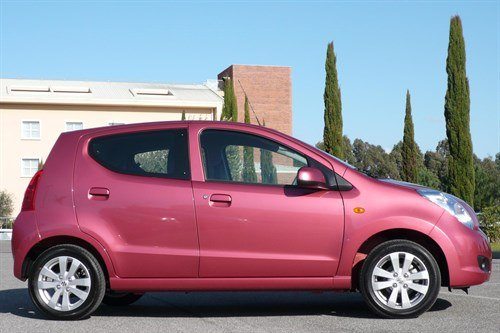 Alto eager
On 21 October 2014, I bought a new Suzuki Alto. I am an octogenarian and blue badge holder. To date I have covered 1,370 miles. Insurance has cost just over 40p a mile. With a possible 20% increase on renewal for everyone, your expert advice would be most welcome. Pensioners have to count their pennies.
JS, via email
Insurance isn't per mile for ordinary cars. But you have given an idea for a possible new underwriting business for elderly drivers offering discounts for restricted mileages.
Whole sale price
My local Toyota Dealer in Hampshire, sent out invitations to a special event, offering Toyota cars at factory prices. The caption was "You pay the price that we paid." Being interested I phoned and asked what the factory price was for the new Prius Excel with the protection pack would be. The salesman said that it would be about to bet £850 less than list. As it is possible to buy this model for about £5,000 less, the discount offered was stupid. Later I contacted the sales manager to try to get a sensible answer. He did not give an immediate answer. About four hours later one of his salesmen phoned to tell me that the price would be about £3,000 less than list. Can you tell me what the factory price is? The dealer seems to be promoting a scam.
FB, Waterlooville
It varies hugely. There will be a standard dealer discount of between 6% and 15%. But, in addition to that, dealers who sell large numbers of cars get volume discounts subsequent to certain numbers of cars being registered in a month. This is how brokers like Drivethedeal and CarWow can offer huge discounts. They channel large numbers of orders through single dealers who then get big volume discounts and much of these are passed on to customers.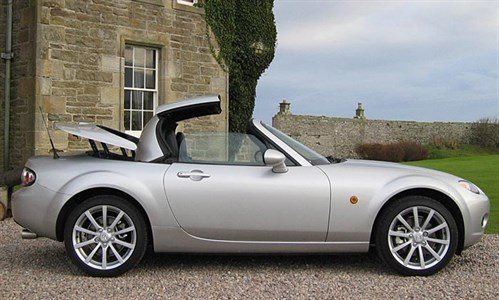 Elementary
I bought a 2014 Mazda MX5 RC 2 weeks ago and have since noticed that the heated rear window is faulty: 2 elements are not working and the rest very slow to clear the screen. I live in Ipswich and bought the car from Mazda in Coventry. The car came with a 1-year warranty - but Mazda Coventry seems to be suggesting that any repairs may have to be undertaken by them rather than me being able to take it to my local Mazda dealer for the repair. They are checking internally and will hopefully let me know tomorrow but I thought it would be prudent to ask you too: is it reasonable for me to expect to be able to have the car repaired by Mazda locally rather than having to return it to Coventry? I've checked the heating grid and can see no obvious signs of scratches or damage to it. (Although access to the inside of the screen is very restricted by the seats and roll hoops and it is not visible when folded down). Mazda Ipswich have advised that a replacement glass may have to be fitted at a cost of over £1,550 which seems very expensive. Any thoughts or suggestions would be most welcome .
SM, Ipswich
£1,550 is patently ridiculous so there is no way Mazda Coventry will hand that over to Mazda Ipswich. Unless the two dealers can come to an arrangement it looks like you will have to return to Coventry to get it fixed. Alternatively, use the Consumer Rights Act 2015 to threaten to reject the car:  /faq/consumer-rights/ The issue is solely between you and the Coventry dealer. The Ipswich dealer would only do the work if authorised either by the Coventry dealer or by Mazda.
Scirocco shocker
We have a Scirocco on PCP from Volkswagen, just approaching the two year point. I put down £4,500 as the initial payment and pay just shy of £390 per month. My wife changed jobs and her mileage has dropped dramatically, so instead of the 20,000 we should have done by October, we are nearer 7,000. We are delighted with the car, would probably go for another 3 year deal on a Scirocco next year before the shape gets too dated, or she might go back to a new Beetle; we have owned two over the years as second cars and cannot fault them. The local VW garage is now chasing us and offering all sorts of supposedly great offers to change/upgrade now rather than wait another year. Although the car will clearly be worth a lot more than if we had put the mileage on it, I cannot see how they can make money and offer us a good deal to exchange now. My current plan is to go and see what they are offering but I would welcome being forewarned or encouraged by your comment.

MH, via email
Whatever spec your Scirocco has, a £4,500 deposit and £390 a month for 3 years seems like a lot to me, particularly bearing in mind the GFV you would have to pay to keep the car. My advice is to take away any figures the dealer offers you, then run them past your accountant.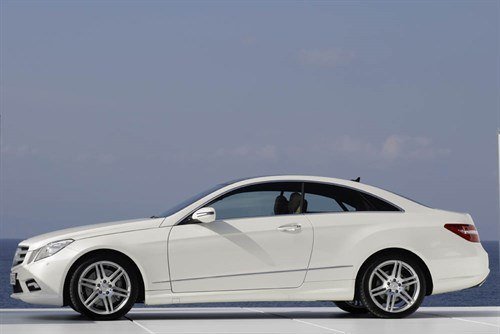 Feelgood factor
The wife and I have made a big leap from 1998 Nissan Primera to a Mercedes E220 CDI Bluetec, automatic, coupe AMG line, 2015 model, 7,500 miles on the clock. Paid £26,500 for it. Is this a good buy? Are there any useful driving tips, or other things we need to know about. This is our final purchase, as we are both in our late 60's.
SB, via email
Yes, quite a good buy, especially if it's on 16-inch wheels with 60 profile tyres. Look at how many posh private hire cars are E220 CDIs. I would run it on Shell V-Power Nitro Plus. If you have to AdBlue it will be via a separate filler under the fuel flap. Have the engine oil and filter changed at least every year or every 10,000 miles. Do not drive it on successive short runs from cold or you will have trouble with the diesel particulate filter.
You guest it
I have a friend coming over from New Zealand who wants to drive my Renault Master camper van on his NZ licence for two months here in UK and Europe. Please could you advise me where I might get insurance for him?
CH, Redditch
This is ridiculously difficult and expensive in the UK, but other readers have obtained it via A-Plan: https://www.aplan.co.uk/
Click to Honest John's Motoring Agony Column 08-10-2016 Part 2
Comments
Author

Honest John
Latest