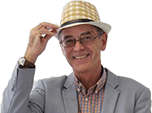 Honest John's Motoring Agony Column 12-3-2016 Part 2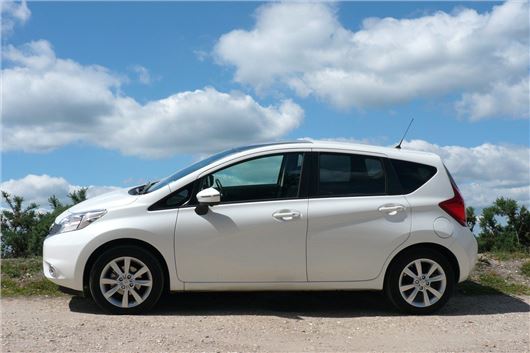 Published 11 March 2016
Click back to Honest John's Motoring Agony Column 23-3-2016 Part 1
Resident bush
We own a 2014 Nissan Note 1.2 DiG-S auto. Just recently it has produced a loud rattle as if an open tool box was in the back around the rear wheel area whilst driving over speed humps or largish, deepish dips in the road. A Nissan engineer says it may be the bushes in the anti roll bars like those in the Micra which need lubricating but it isn't a scraping sound, definitely a rattle or looseness in the chassis underneath. Any suggestions as its annual service is due in March?
RM, via email
Might be the suspension hitting part of the exhaust system on compression. Or might be that one of the sleeve bushes between the bracket and the anti-roll bar has dropped out. Other readers are reporting the same problem and that Nissan is working on a fix.
Dire-nostics
I think the probable reason for RO's Touareg losing coolant is most problaby a failed EGR - a known issue on the Touareg forums. The coolant goes out through the exhaust so there's no sign of it in the engine oil or mayonnaise under the oil filler cap. A good VW  technician should know this is a possible cause from the outset. VW dealers trying to charge customers who have warranties with £100-£150 diagnostics charges when there is clearly a problem that will get fixed under that warranty, is another known issue - a worldwide one too. For many years now, service receptionists on the front desk prevent owners talking directly to the technicians who will gain more from a five minute chat about the problem than some dolly bird's cock-eyed interpretation of it on the work sheet. My independent VAG man in Newbury can plug my Touareg into his computer and tell me the results for whatever light has come on [and, nine times out of ten, clear the fault code too] faster than it has taken to type this email to you - and he refuses to take a payment [but I do leave a decent beer token nonetheless].
RW, Ramsbury, Wilts
Many thanks both for the information and for the support of the point of view about diagnostics. The wiper motor failed on my neighbour's 2003 Audi TT and the Audi dealer wanted £100 to plug it into the diagnostics to tell him what he already knew. So he took it to independents 'Wheelbase' who did the job without any diagnostics nonsense. It's also worth knowing that while diagnostics can show a drop in fuel pressure, they can't tell you if the reason is a failed tank sender pump, its earth, the relay to it, or the earth to the relay.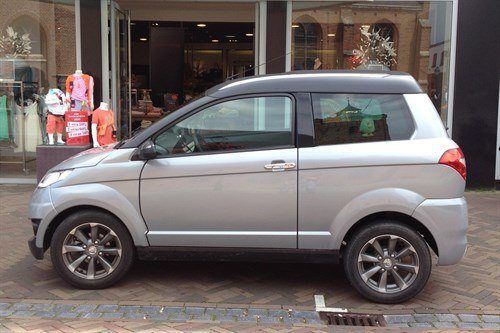 Quads
I'm a motorcyclist of 33 years with a full bike licence and 30 yrs London courier experience, now unemployed, but at 51 suffering all the usual ailments of 33 years of riding motorcycles. I saw an Aixam and thought there's the answer to the British winter only to find they want more to insure one of them for a year than 4 motorcycles (and that includes 3 Harleys, one with an agreed value of over £13,000). It's insane. Has the world gone completely mad? Doesn't 30 years experience as a London despatch rider (still here to tell the tale) mean anything? (And only one SP30 in all that time.) I guess I just have to rely on public transport or suffer the pain of winter.
KH, via email
The reason for high microcar insurance rates is their extremely high claims rate in mainland Europe, making them a poor underwriting risk. The reason for that is that they can be driven without a licence, so when retired habitual drinkers lose their licences for drunk driving they get a microcar. I'm in the opposite situation to you. I passed my first test in a non-reversing 3-wheel Isetta 300. But that does not now qualify me to drive a 3-wheeler.
A tension seeking 
My wife's 8-year old VW 1.4 Polo Match is due for a cambelt change. The car is only driven 4000 miles a year. Although I understand cam belt deterioration is a function of age as well as mileage, is it necessary to change the tensioners as well.
JM, Taverham, Norwich
Belt, tensioner and waterpump. I delayed having the job don on one of my cars that reached 7 years old and 18,000 miles last April. I'd booked a change of all and it turned out the waterpump had just started to leak. If a waterpump fails it will throw off the timing belt, leaving the engine to destroy itself.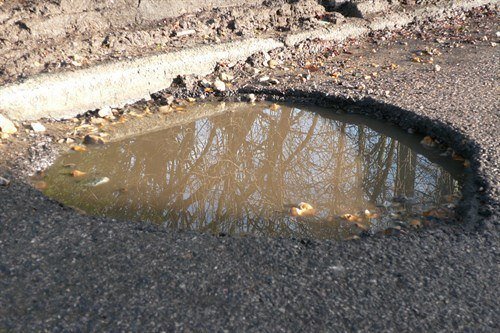 Pots of money
A nearly-new Cinturato P7 on our V70 suffered a blowout going along a Cornish country lane at less than 30 mph today.  The pothole was about 4" deep but not easily seen because of standing water. What are the chances of the local council accepting financial responsibility? If there are any, what action should I take?

MH, via email
Go to http://www.potholes.co.uk and if you find that the pothole was previously reported more than a week ago and had not been filled, then you have a case for malfeasance. You have no case if the pothole simply opened up overnight, or even within the last few days. Councils can obviously not be held responsible in that circumstance.
Melting Mowbray
I have a Peugeot 307 in which the engine got so hot that the manifold melted on a motorway. Please can you help? A new engine was fitted, but it discovered that the cooling fan is not working. Can this
be the reason why the engine did not cool down? And why the manifold melted?
FA, via email
Yes, that could be the reason. The radiator fan is switched on and off by a temp sensor/sender switch screwed into the water jacket of the engine. You can put a battery on the terminals of the fan to check that the fan motor is working and if it is then the fault is almost certainly with the temp sensor/sender switch. To find it, trace the cable back from the heater fan to the engine block.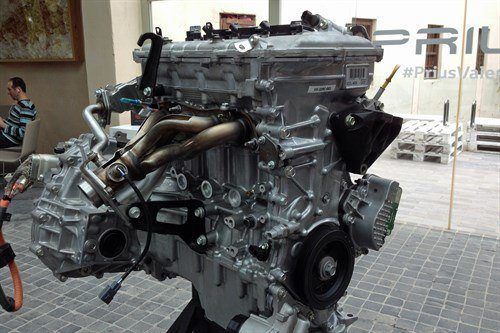 Liar bull
I own a March 2012 Lexus CT 200h that has only 14,000 miles on the clock. The Lexus dealer in Leeds recently changed hands and offered a "free health check", which I accepted. Apart from tyre wear of which I was aware, it was reported that there is an oil leak from the timing chain cover seal although there is no visual evidence of this on my garage floor. I am told that it will cost £1,000 to fix, but if I take out an extended warranty at £495 it will be covered by the warranty. This seems very unusual and I would be grateful for your comments before I take any action.
JT, via email
Big job because it involves removing the entire end cover from the engine (see photo). But unless this is self-insured by Toyota itself, it's also criminally dishonest because the implication is that if you take out the warranty they will submit a claim to the warranty underwriter for a fault that preceded the purchase of the warranty. Like taking out fire insurance on a house that is already on fire. You need to get this clarified.
Max headroom
I currently have a 56-registration Ford Focus C-Max, which has now completed 45,000 miles with little trouble (power steering failure - possibly from over exertion with its previous owner) and an alternator. The car was ex-Motability and fitted my own mobility issues perfectly. In order to avoid something happening that will be expensive to repair, I am considering replacing like for like with a two-year old C-Max or any non-French car that will provide the same ease of entry and exit as well as comfortable driving position in which regard the C-Max has been perfect. I do not need satnav, mobile phone plus all the other paraphernalia. I only do about 7,000 miles a year, nearly all local in a semi-rural area so would need a petrol engine. Later models seem to have a smaller engine than the 1.8 in mine, the performance of which on superunleaded petrol is superb. Are the smaller engines in later cars of similar performance? I have  discovered that the new C-Max boot is very difficult to open if you have mobility issues unless you pay extra for the self opening hatch. Any advice on model designations to meet my needs would be welcomed.  On two to three year old cars what in particular would indicate abuse other than obvious bumps and scrapes and how can a non-mechanic like me ask the right questions of the seller please? 
DD, Crickhowell, Powys
The 1.6 EcoBoost 160 engine is perkier than the old 1.8 (which was actually a Mazda engine). Probably best to avoid the 1.0 EcoBoosts which suit the Fiesta and B-Max better than the C-Max. You could consider a Tourneo Connect 5-seater instead, which is more basic (this test is of the bigger 7-seater): /road-tests/ford/ford-tourneo-connect-2014-road-test// Or the smaller B-Max: /road-tests/ford/ford-b-max-2012-road-test//  As well as service history (oil service every year) you need to look for careless parking damage, damage from children and damage from dogs. If the car has a cloying smell inside it will almost inevitably be from carrying dogs.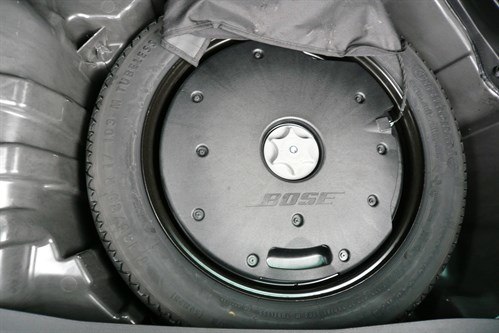 Where's the spare?
The best type of replacement car for my wife, it seems to me, is a plug-in electric. Her usual daily mileage is less than 20. So I've done the research, and I find that there are ten models available (although the Citroen, Peugeot and Mitsubishi are all the same model, so eight really). Not one of them has any sort of spare wheel. The BMW i3 has runflats, but I'm not as keen on them as you are. I will not buy a car without a spare, so I'm going to have to forget the idea of an electric.  I presume the manufacturers will keep on omitting spare wheels all the time buyers keep purchasing cars without them, but it's high time that all the drawbacks and expense that come with get-you-home foam fillers was more widely known. How about it?
SR, Addlestone
I've made the point literally thousands of time to readers and this has appeared literally hundreds of times in the newspaper column, the HJUK website column and in Ask HJ. We include availability of a spare in our Car Chooser: /chooser/ Happily, Renault has seen the light and all of the next model Meganes will come with full-sized spare wheels or emergency spares. All except base model of the new KIA Sportage come with emergency spares. Unfortunately the fitting of AdBlue tanks to a lot of diesels has filled the spare wheel wells with AdBlue tanks, but the more the public complains and shuns cars without spare wheels the more likely manufacturers will be to take notice and respond.
Click back to Honest John's Motoring Agony Column 23-3-2016 Part 1
Comments
Author

Honest John
Latest