Data Bank: Safe and sound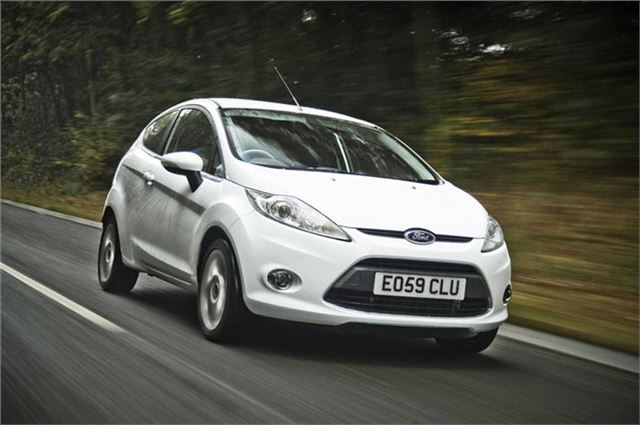 If you've got children then you'll understand the importance of car safety. Travelling to and fro with little ones in the back can be distracting, but no matter how mad they make you, their safety is priority number one.
But given how expensive children can be, value for money is probably priority number two! To help you pick a safe car without breaking the bank we've rounded up the five cheapest vehicles on sale with high adult and child safety scores. All of the cars featured score five starts for adult occupant safety and four for children.
Mazda2 – from £10655
Small cars, which make up the entirety of this list, were once considered much more unsafe than their large contemporaries. Things have moved on, though, and modern cars of all shapes and sizes must be built to meet a huge number of safety requirements.
The Mazda2 is something of a surprise though. Mazda tend to remove unnecessary weight to improve fuel consumption and provide more dynamic handling characteristics. Luckily, the Mazda2 is both fun and, despite its lightweight, fun.
Renault usually does well with its safety ratings, and safety forms an important part of the company's ideals. Much of the literature it releases makes a point of the research and development it puts into safety. Evidently it's paying off, as two Renaults rank in this top five. The Modus is the most spacious car here, with plenty of space for passengers front and rear. It's also offers a comfortable ride. Despite that, it's not very expensive.
The classily styled Clio may not be as popular as it was ten years ago, but you'll still see them fairly regularly. But it's not all style over substance – the Clio is a safe car to be in. That's handy because it's often one of the choice vehicles for younger drivers. It misses out on price to its equally safe arch rival, the Peugeot 207, though.
The 207 comes with more or less all you could want, even in the most basic Access form. There're electric windows, electric mirrors, and aux-in for your music. It even offers a fairly dynamic drive. Luckily, should that drive become a little too spirited, it ranks highly for safety, too.
Ford knows a thing or two about small cars, and if you need any proof then it takes little more than a glance at the sales charts – the Fiesta is the bestselling car in the country, and the mid-sized Focus isn't far behind. The Fiesta isn't successful by accident, either, it offers a combination of good value for money, relatively low running costs, reliability and attractive styling. It can add safety to the numerous feathers in its cap, too...
Finally, as a basis for comparison and a demonstration of just how far modern small cars have come in terms of safety, here is the EuroNCAP test of the 1997 Rover 100, a car with a heritage that can be traced back with very few steps to the 1980s Austin Metro. 
For top tens of every kind of car, click here.
Comments