Review: BMW 3 Series Touring (2012 – 2019)
Rating:
More grown-up 3 Series. Fine balance on the road. Fantastic diesel engines.
Diesel engine stop/start system can be gruff. Beginning to feel and look old inside and out. A lot of safety equipment is on the options list.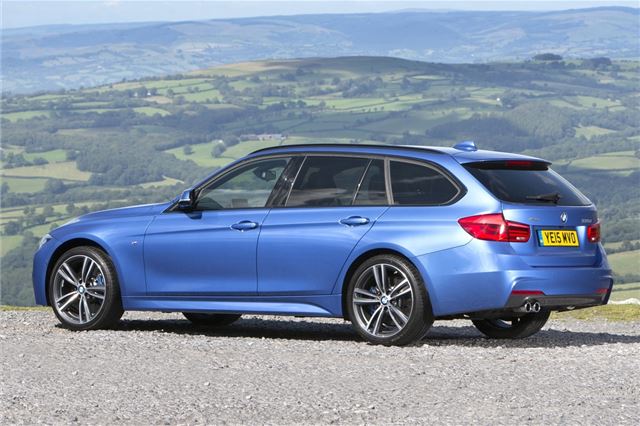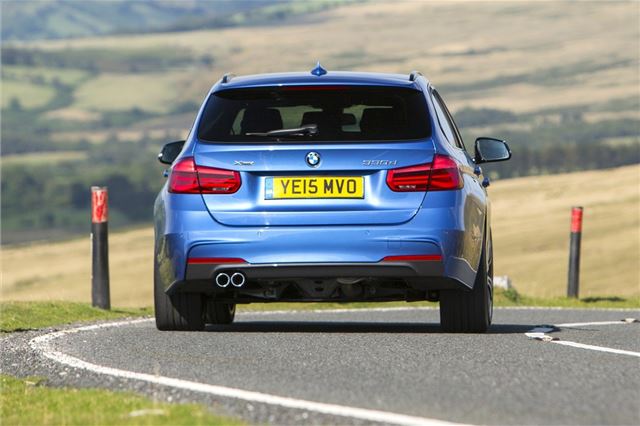 BMW 3 Series Touring (2012 – 2019): At A Glance
As ubiquitous as your old chap's Cavalier or Sierra estate car was when you were growing up, BMW's premium 3 Series Tourer is a volume player today.
That's sales we're talking about, as while the 3 Series Touring is clearly an estate, you'll find larger load-carriers for the money BMW asks for it, but that's done little to dent its success.
Or its appeal, the 3 Series is an aspirational model for one and all, it's the car that many will pester their fleet managers for, thanks to its combination of that premium badge and its appealing driving characteristics. When it works out around the same to run over a typical period compared to mainstream rivals thanks to good retained values it's not difficult to see why it's become so popular.
The Touring brings a bit of respectability to the 3 Series, its nod to practicality making it feel a little more grown-up than its saloon relations. You'll be hard pushed to notice any appreciable difference on how it drives compared to the saloon, so there's no real penalty to pay, and the Touring is as sharp to look at as it is to drive.
Dynamics - and the engines powering it - have always been a pull for the BMW. More than its Audi A4 and Mercedes-Benz C-Class rivals, the focus with the 3 Series has always been how it drives. It remains the benchmark car in the class particularly in regards to its steering feel, grip and the pleasure of just driving it.
There's plenty of choice, too, with trim levels starting a SE, ED Plus, Sport, ED Sport, M Sport and M Sport Shadow edition. Those EDs stand for Efficient Dynamics, models that have been further honed to eke every last mile out of a drop of fuel, and save on CO2 for the 3's sizeable fleet audience.
M Sport trim brings more overt looks. And all come with decent, if not spectacular when compared to mainstream rivals, levels of equipment. You get sat nav, DAB and Bluetooth telephone connection in all, plus there's plenty of opportunity to add more equipment via the options list.
 The engine line up retains BMW's familiar badging, even if what's under the bonnet might differ from what you might expect. The base 318i is a turbocharged 3-cylinder 1.5-litre turbocharged petrol, the 320i being a turbo 2.0-litre unit, the 330i being the same but with more power. The only six-cylinder petrol is the 340i, which has an in-line 3.0-litre turbocharged engine.
Many people choose diesel and there are plenty of versions. The range comprises of a 2.0-litre turbodiesel, which is badged either 316d, 318d, or 320d depending on its output, with a 3.0-litre six-cylinder turbodiesel also on offer wearing either a 330d or 335d badge on the Touring's tailgate.      
What does a BMW 3 Series Touring (2012 – 2019) cost?
List Price from
£32,575
Buy new from

£27,327

Contract hire from

£269.27

per month
Buy a used BMW 3-Series from £16,510
BMW 3 Series Touring (2012 – 2019): What's It Like Inside?
Dimensions
Length
4624–4633 mm
Width
1811–2031 mm
Height
1416–1434 mm
Wheelbase
2810 mm
This is a more spacious 3 Series than in previous incarnations, but the reality is the interior still isn't too generously proportioned. If you're after more accommodating rear passenger space, a BMW salesperson will happily push you into a 3 Series Gran Turismo.
Even so, four adults can get reasonably comfortable in the Touring, a fifth would be a real squeeze, for the shortest of trips. That tight space is a legacy of this 3 Series Touring's advancing years, it is among the oldest models in its class.
Key rivals like the Audi A4 and Mercedes-Benz C-Class are younger and have more accommodating interiors.
The 3's age is also betrayed by its dashboard. In isolation there's absolutely nothing wrong with the dashboard and instrumentation you'll find in the 3 Series Touring. However, if you've been in a newer Audi A4 - particularly one with Audi's Virtual Cockpit - then the BMW does feel rather conventional in comparison.
The fit, finish and material quality are all befitting of the premium badge, though again, the design betrays that the 3 Series is getting on in age. That age does bring some advantages, as there's no denying the polish of BMW's iDrive controller and the familiarity and ease of the controls.
The iDrive's rotary push knob with supplementary buttons is located down on the transmission tunnel. It allows uncomplicated navigation of the various levels of entertainment, driving information, navigation and other services and functions that are displayed in the dash-top mounted screen.
The driving position is good, with plenty of movement from the reach and rake adjustable steering wheel, as well as the seats. They're optionally heated (or ventilated) and in M Sport cars come with slightly deeper bolstering to grip you a bit tighter. M Sport cars all get a more sporting feel and look to the trim finishes and materials throughout the cabin. 
Being an estate the space, and functionality of the boot is important. With the 40/20/split-fold backrest for the rear seats in position the maximum loadspace is 495 litres, that just 15 litres more than its saloon relation.
Where it gains is with the seats folded, here capacity swells to 1500 litres. That's around 10 to 15 litres less than its direct rivals, so not really significant, though access and the shape of the boot isn't quite as good as the Audi A4 Avant. 
The 3 Series Touring gains back an advantage with its rear hatchback. It offers the ability to open the rear window independently of the main hatch, so you can drop items in should you be tight on space - neither of its rivals offering this useful function. 
If it's ultimate bootspace from a 3 Series you're after though, the 3 Series Gran Turismo actually offers more outright capacity than the Touring. That Gran Turismo doesn't offer the Touring's height or roof length at the rear, which is something to consider if you fit roof-racks and carry bikes of other sports equipment.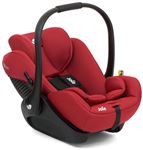 Child seats that fit a BMW 3 Series Touring (2012 – 2019)
Our unique Car Seat Chooser shows you which child car seats will fit this car and which seat positions that they will fit, so that you don't have to check every car seat manufacturer's website for compatibility.
What's the BMW 3 Series Touring (2012 – 2019) like to drive?
Fine poise has long been a 3 Series hallmark - and it's evident in the 3 Series Touring. It drives all but identically to its saloon relation, with crisp, well-weighted steering and fine body control.
The suspension is taut - more so in M Sport models - but not so firm that it's corrupted by the poor UK road surfaces. That's true with the standard suspension set-up, though BMW offers an optional adaptive M Sport set-up if you want to pick between settings. We'd not bother. 
Like its saloon relation, the Touring's is centred around its diesel line-up. A handful of buyers will opt for the petrol choices, the 340i Touring a dead-certainty for future classic status so infinitesimal are its sales. But the most common site is the 2.0-litre turbodiesel unit that seems to power virtually ever 3 Series Touring that's sold in the UK.
It is under the bonnet of the 316d, here its power pegged to just 116PS, though with 270Nm of torque it feels quicker than its 11.2 second 0-62mph time suggests. The 318d builds on that with 150PS and 320Nm, getting that 0-62mph time down to 9.2 seconds. It does so without defaulting too much on economy, the 318d dropping a scant 1.4mpg over the 316d to achieve a still impressive 62.8mpg on the official combined cycle.
If fuel economy and the very lowest CO2 emissions for tax-friendliness is your ultimate goal then the 320d ED Touring is the pick of the range. The 2.0-litre engine's power increases to 163PS, backed with an impressive 400Nm of torque.
Thanks to details like low-rolling resistance tyres and active air flaps in the grille, the ED's CO2 emissions are just 107g/km while its combined fuel consumption figure is 65.7mpg. That makes it a very compelling buy for those with an eye on saving tax.
Should your goals be more performance based, then the 320d Touring manages a 0-62mph time in 7.6 seconds, yet retains a very impressive combined consumption figure of 62.8mpg.
For the best economy and performance mix then the 330d and 335d are very attractive, with their turbocharged 3.0-litre, six-cylinder diesel developing 258PS and 313PS respectively. That allows performance in the sports car league, the 330d taking 5.3 seconds and the 335d taking 4.9 seconds.
The 335d features xDrive, four-wheel drive as standard, which given the sizeable 630Nm torque output it develops is sensible. Even so, the 335d xDrive manages all that performance and can still return 49.6mpg and 151g/km of CO2.
All that makes the 335d the quickest diesel, and indeed the quickest 3 Series Touring - it bettering the 340i M Sport by 0.6 seconds to 62mph. That and it is more economical than a base 318i SE Touring petrol model. Indeed, that 49.6mpg number is identical to the entry-level petrol, though it does emits more CO2 per km.
The sweetest spot in the range is the 330d, which doesn't quite have the 335d's mighty performance, but isn't far off. It's the better balanced car, too, as its standard configuration is rear-wheel drive, though xDrive can be optionally added if you want the security of additional traction.
All except the range-topping six-cylinder petrol and diesel models come with a six-speed manual transmission. The manual's shift springy but accurate, the clutch pedal weight and positioning good. 
The eight-speed automatic is offered optionally elsewhere, its broad spread of ratios and precise, imperceptible shifts making it a desirable choice. The automatic's extra ratios do make for a more economical 3 Series Touring, improving the mpg by around 1-2mpg across the range, with a corresponding small improvement in CO2 emissions.
With every 3 Series there's the ability to pick between driving modes, with Comfort, Sport and Eco Pro in the Drive Performance Control. If you've optioned the M Sport Adaptive Suspension or the automatic transmission those too are integrated into the differing drive control settings.
The reality is even the base, normally specified 3 Series Touring has the capacity to thrill on the road, though that chassis is so able it's with the bigger output engines where it really shines.   
| Engine | MPG | 0-62 | CO2 |
| --- | --- | --- | --- |
| 316d | 59–60 mpg | 11.2 s | 116–123 g/km |
| 316d Automatic | 60 mpg | 11.1 s | 116–123 g/km |
| 316i | 46 mpg | 9.4 s | 142 g/km |
| 316i Automatic | 46 mpg | 9.3 s | - |
| 318d | 59–61 mpg | 8.9–9.2 s | 117–127 g/km |
| 318d Automatic | 59–63 mpg | 8.8–9.2 s | 114–123 g/km |
| 318i | 44 mpg | 9.2 s | 133 g/km |
| 318i Automatic | 46 mpg | 9.3 s | 129 g/km |
| 320d | 57–60 mpg | 7.6–7.7 s | 118–128 g/km |
| 320d Automatic | 55–63 mpg | 7.4–7.6 s | 114–124 g/km |
| 320d EfficientDynamics | 60–66 mpg | 8.2–8.3 s | 107–114 g/km |
| 320d EfficientDynamics Automatic | 59–66 mpg | 8.1–8.2 s | 104–111 g/km |
| 320d xDrive | 55–58 mpg | 7.6–7.8 s | 128–133 g/km |
| 320d xDrive Automatic | 52–58 mpg | 7.6–7.7 s | 124–133 g/km |
| 320i | 41–45 mpg | 7.5–7.6 s | 141–163 g/km |
| 320i Automatic | 43–48 mpg | 7.5–7.7 s | 134–154 g/km |
| 320i xDrive | 39–41 mpg | 7.6–7.7 s | 163–169 g/km |
| 320i xDrive Automatic | 42–44 mpg | 7.7–7.9 s | 147–151 g/km |
| 325d | 55 mpg | 6.9 s | 134–137 g/km |
| 325d Automatic | 59 mpg | 6.7 s | 127 g/km |
| 328i | 42 mpg | 6.0 s | 159–162 g/km |
| 328i Automatic | 44 mpg | 6.0 s | 152 g/km |
| 330d | 52–55 mpg | 5.4–5.6 s | 135–145 g/km |
| 330d Automatic | 50–53 mpg | 5.6 s | 138 g/km |
| 330d xDrive Automatic | 47–51 mpg | 5.4 s | 145 g/km |
| 330i | 42 mpg | 6.0 s | 157 g/km |
| 330i Automatic | 45–46 mpg | 5.9 s | 143 g/km |
| 335d xDrive | 50 mpg | 4.9 s | 151 g/km |
| 335d xDrive Automatic | 45 mpg | 4.9 s | 151 g/km |
| 335i | 35–42 mpg | 5.5–6.0 s | 189–192 g/km |
| 335i Automatic | 37–44 mpg | 5.2–6.0 s | 177 g/km |
| 340i Automatic | 37 mpg | 5.1 s | 164 g/km |
Real MPG average for a BMW 3 Series Touring (2012 – 2019)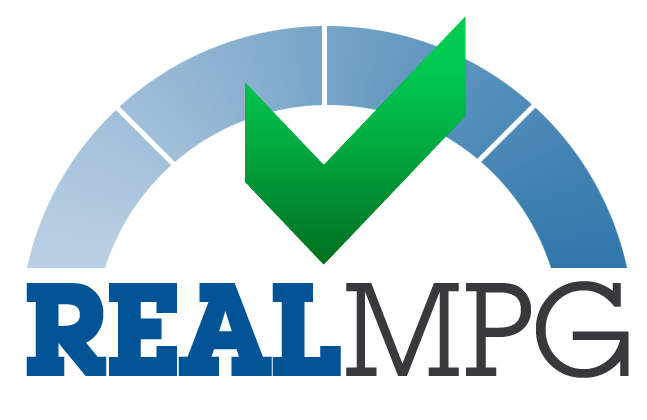 Real MPG was created following thousands of readers telling us that their cars could not match the official figures.
Real MPG gives real world data from drivers like you to show how much fuel a vehicle really uses.
Diesel or petrol? If you're unsure whether to go for a petrol or diesel (or even an electric model if it's available), then you need our Petrol or Diesel? calculator. It does the maths on petrols, diesels and electric cars to show which is best suited to you.
What have we been asked about the BMW 3 Series Touring (2012 – 2019)?
Every day we're asked hundreds of questions from car buyers and owners through Ask Honest John. Our team of experts, including the nation's favourite motoring agony uncle - Honest John himself - answer queries and conudrums ranging from what car to buy to how to care for it as an owner. If you could do with a spot of friendly advice before buying you're next car, get in touch and we'll do what we can to help.
Ask HJ
Is there a good sporty estate or SUV I should consider?
I'm a new dad and now want to move from an Audi S3 to a more suitable estate or SUV that I will use as a daily drive but would like something sporty. I have a budget of £15000, what would you recommend?
If you're looking for something sporty, you'd be better looking for an estate. We'd recommend a Skoda Octavia vRS. It's a very practical estate car that's fun to drive. Although rarer, seek out a petrol unless you cover high miles. Also, consider a BMW 3 Series Touring. Even the 318i is good to drive.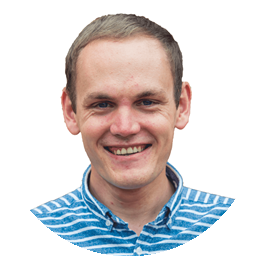 More Questions
What do owners think?
Our view gives your our opinion, based on driving hundreds of cars every year, but you can't beat the views of someone who lives with a car day-in, day out.
5 star

67%

4 star

17%

3 star

2 star

1 star

17%
See also