Best luxury cars 2022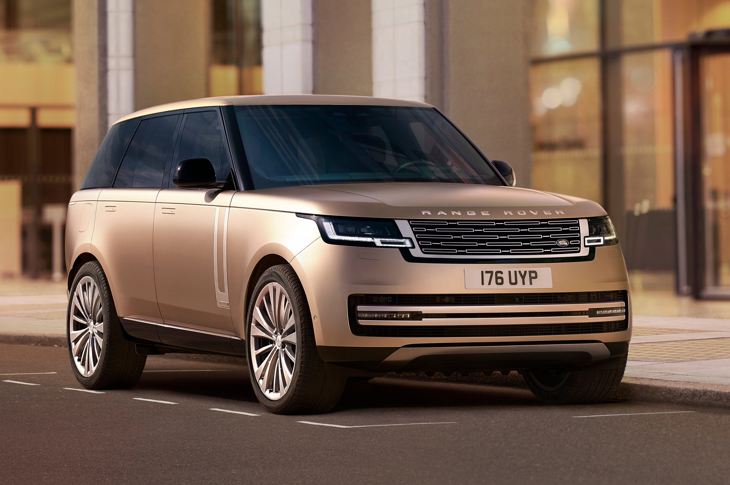 Luxury cars are probably the best vehicles in the world. Their owners demand the very best, from the most comfortable seats to the latest technology, all wrapped in a body of the highest quality.
Of course, many wealthy owners will hire a chauffeur to take care of the driving, leaving them to relax in supreme comfort, legs stretched out, with a bottle of bubbly chilling in the champagne cooler. After a stressful day in the office, what's better than a reclining leather seat with heating and massage functions.
In the past, luxury cars tended to be large saloons, but these have been joined by luxury SUVs. You get the same level of opulence, but the raised ride height allows you to look down on passing traffic as you waft by in total comfort.
We've selected some of the best luxury cars you can buy in 2022, from stately saloons to sumptuous SUVs. You'll have to supply the chauffeur.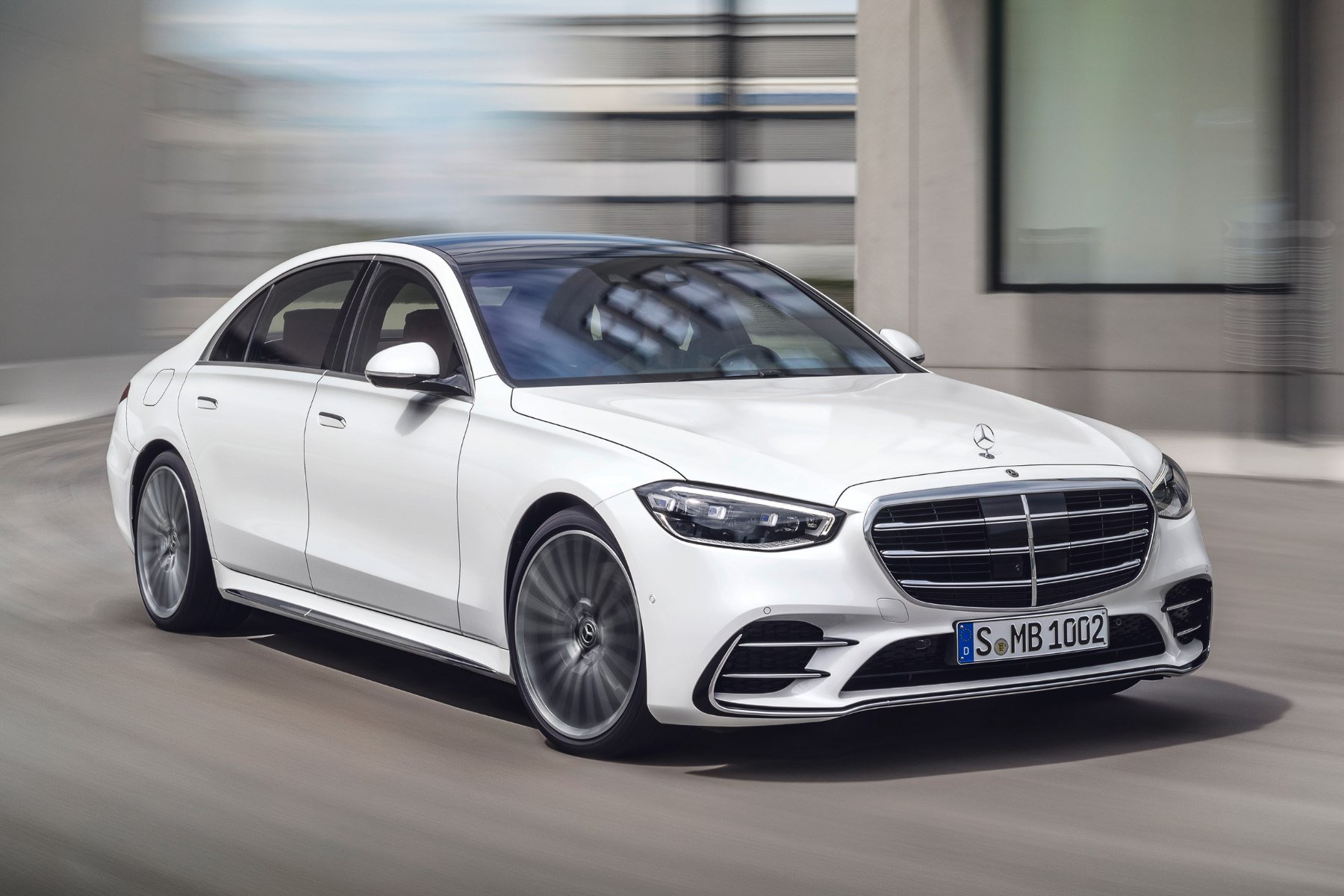 Mercedes S-Class
Take a good look at the latest S-Class, because it provides a tantalising glimpse of what you can expect to find in smaller Mercedes-Benz models of the future. It's hard to pick faults with this benchmark luxury saloon, which showcases the latest technological advances, all with superb attention to detail. It feels as good in the driver's seat as it does if you're in the back, enjoying the space and comfort. Standard- and long-wheelbase versions are available, along with a choice of petrol, diesel and plug-in hybrid powertrains. Air suspension with automatic level control is standard across the range.
BMW X7
The BMW X7 could be the perfect luxury SUV. It's large, seriously spacious, seats six or seven (depending on the specification), and boasts a high-quality feel throughout. It's also great to drive, which isn't a given in the luxury SUV sector. It feels opulent straight out of the box, but you might be tempted by some of the option packs. Would sir or madam fancy the Ultimate Pack? For a cool £21,000, you get a Bowers & Wilkins surround-sound audio system, laser headlights, five-zone climate control, heated and cooled cup holders, a 'Sky Lounge' panoramic glass sunroof, front massage seats, a rear-seat entertainment package and much more.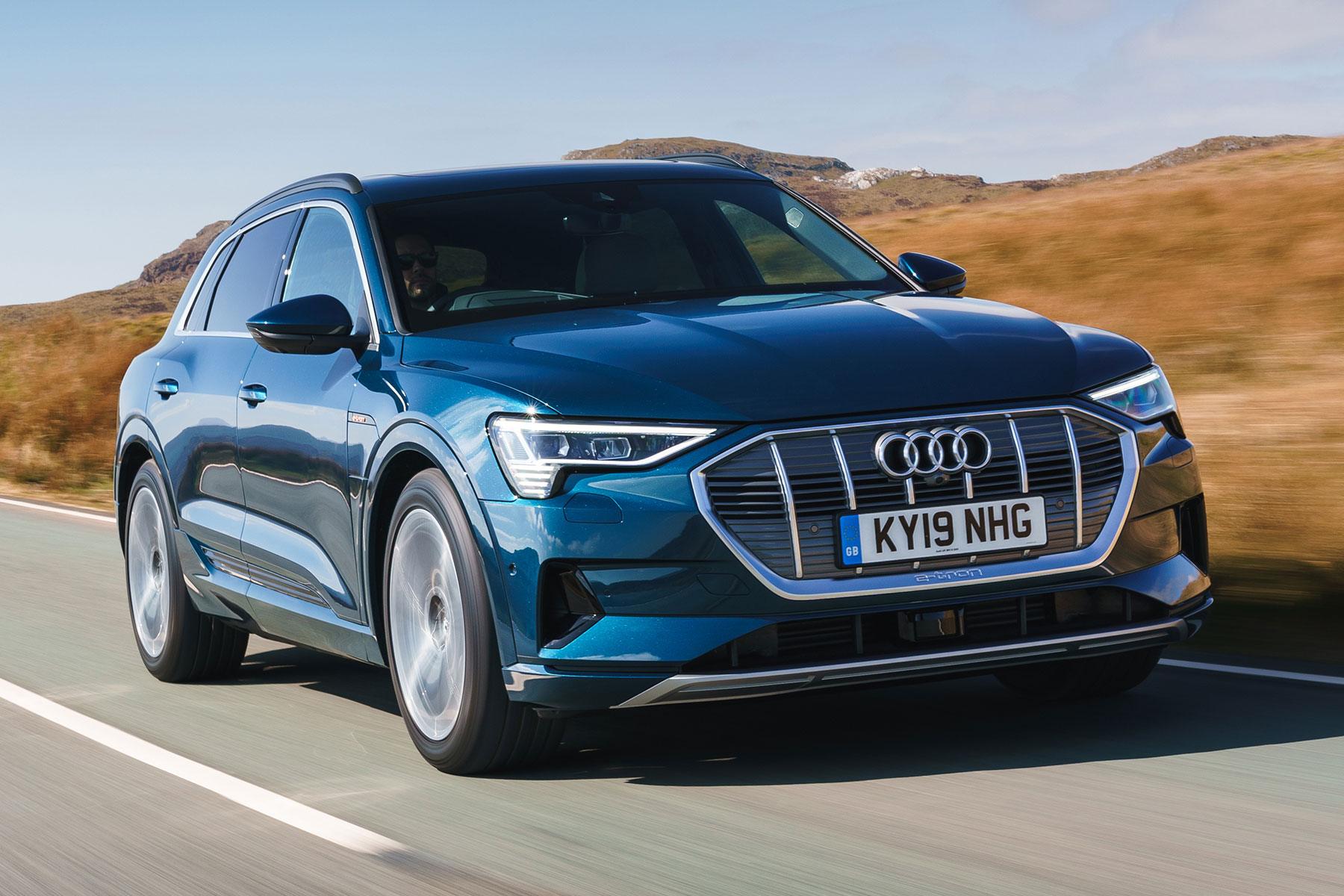 Audi e-tron
Once upon a time, we'd have selected an A8 as Audi's luxury player. Times have changed, though, and while the A8 remains a class act, the e-tron electric SUV is now the luxury Audi of choice. An impressive 252 miles of range is available, so it should handle a trip to the airport and back on a single charge. The interior is impressive, not only for the level of quality, but also for the attention to detail. Thoughtfully finished materials blend with the latest touchscreen technology, while the absence of an engine simply adds to the overall ambience. As Björk once said, it's oh so quiet.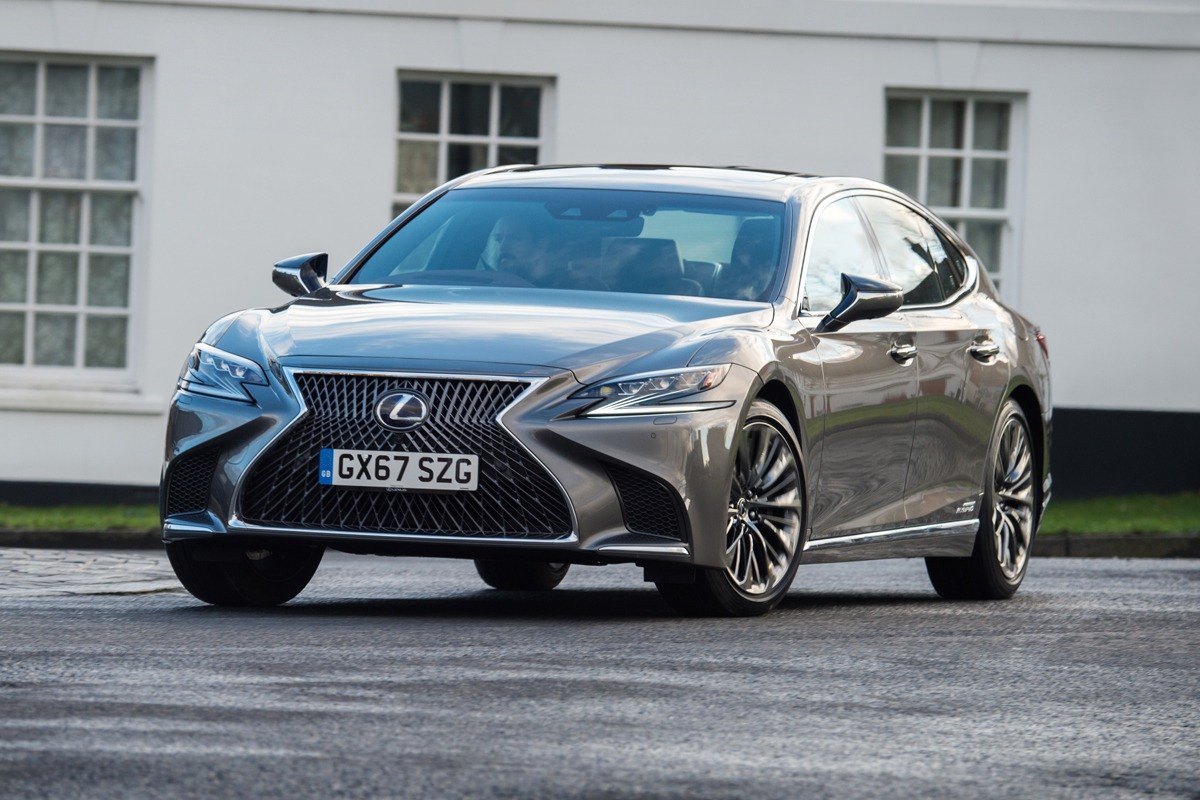 Lexus LS
All too often, the Lexus LS gets lost in the chatter about luxury cars from Germany and Britain. This is unfair, because the LS offers the same level of engineering and craftsmanship, individual styling and a peerless reliability record. The 3.5-litre V6 hybrid powertrain is smooth and relatively efficient for such a large vehicle, while the interior is lavish and stylish in equal measure. Japan's take on the luxury car formula is different to that of the Europeans, but it's a refreshing and welcome change. A facelift in 2021 improved the tech and tweaked the suspension to make the LS even more comfortable.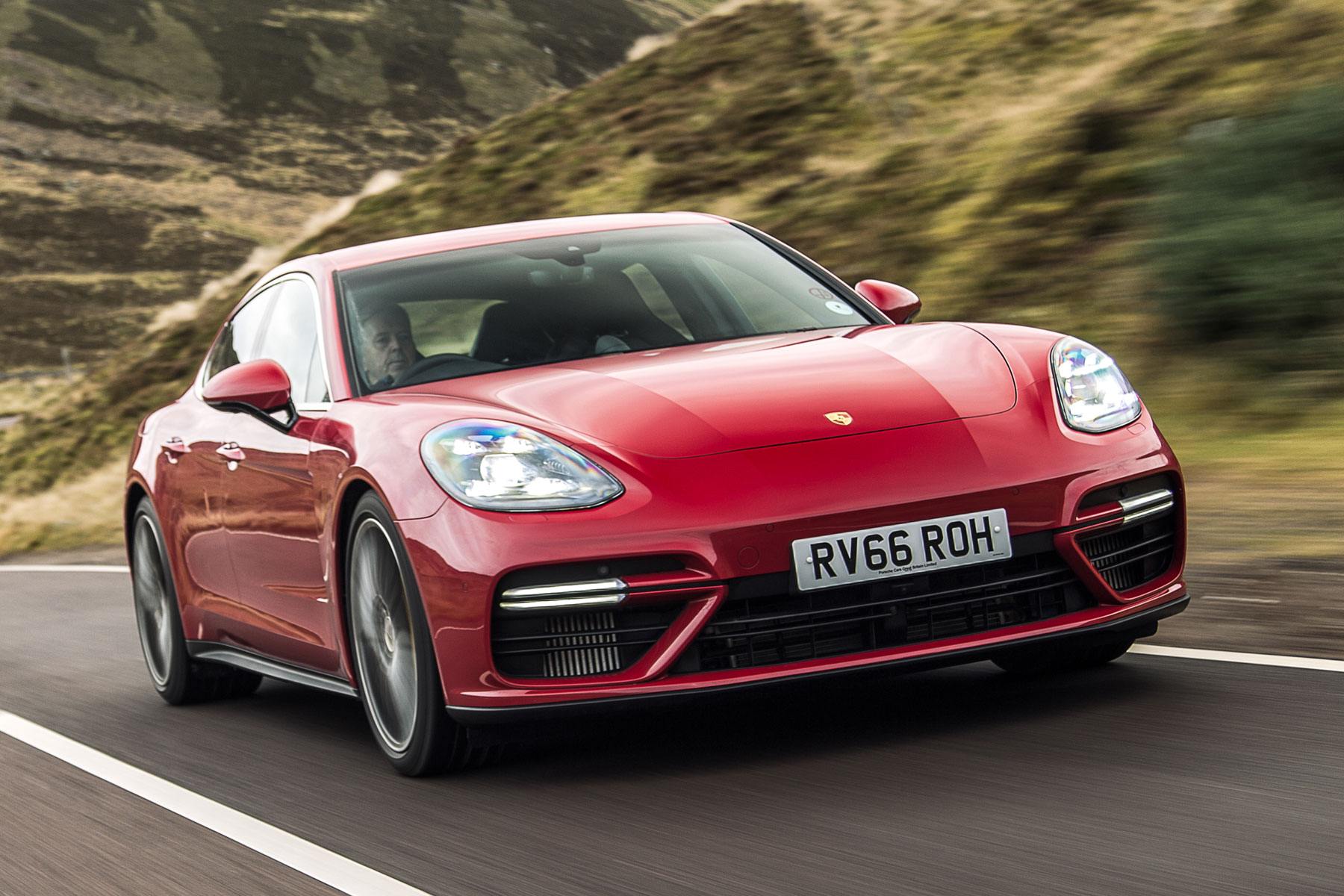 Porsche Panamera
The Porsche Panamera is a luxury car for the discerning owner who fancies using a chauffeur during the week before taking the wheel at the weekend. Few cars offer the same blend of opulence and driver appeal; the Panamera feels like a sports car behind the wheel, but a luxury saloon in the back. Quality is impeccable, the tech is dazzling and the engineering is first-rate. There are only two seats in the back, but if you're after a little more space, you could opt for the Sport Turismo estate model. Either way, the Panamera is like having your expensive luxury cake and eating it.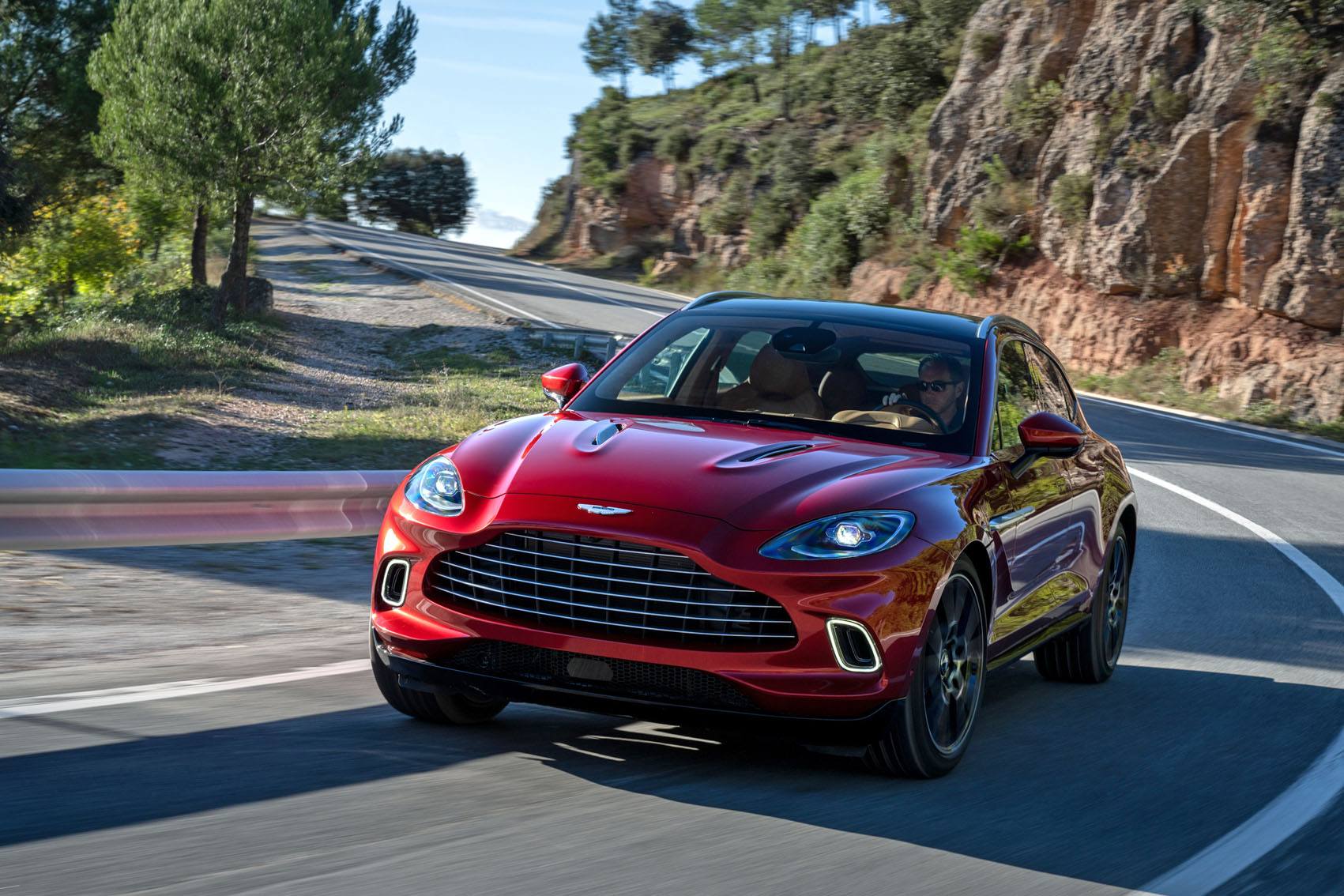 Aston Martin DBX
Thanks to its 4.0-litre twin-turbo V8, the Aston Martin DBX will hit 62mph in 3.3 seconds before maxing out at 193mph. Impressive figures for a saloon or sports car; alarmingly so for a super-SUV. This is a luxury car for those who prefer to drive than to be driven. Predictably, it's also supremely opulent, thanks to a spacious and intricately-designed cabin that's loaded with neat details. On the move, it's not quite as cosseting and sumptuous as some rival luxury SUVs, but that's a small price to pay for a car that's this rewarding to drive.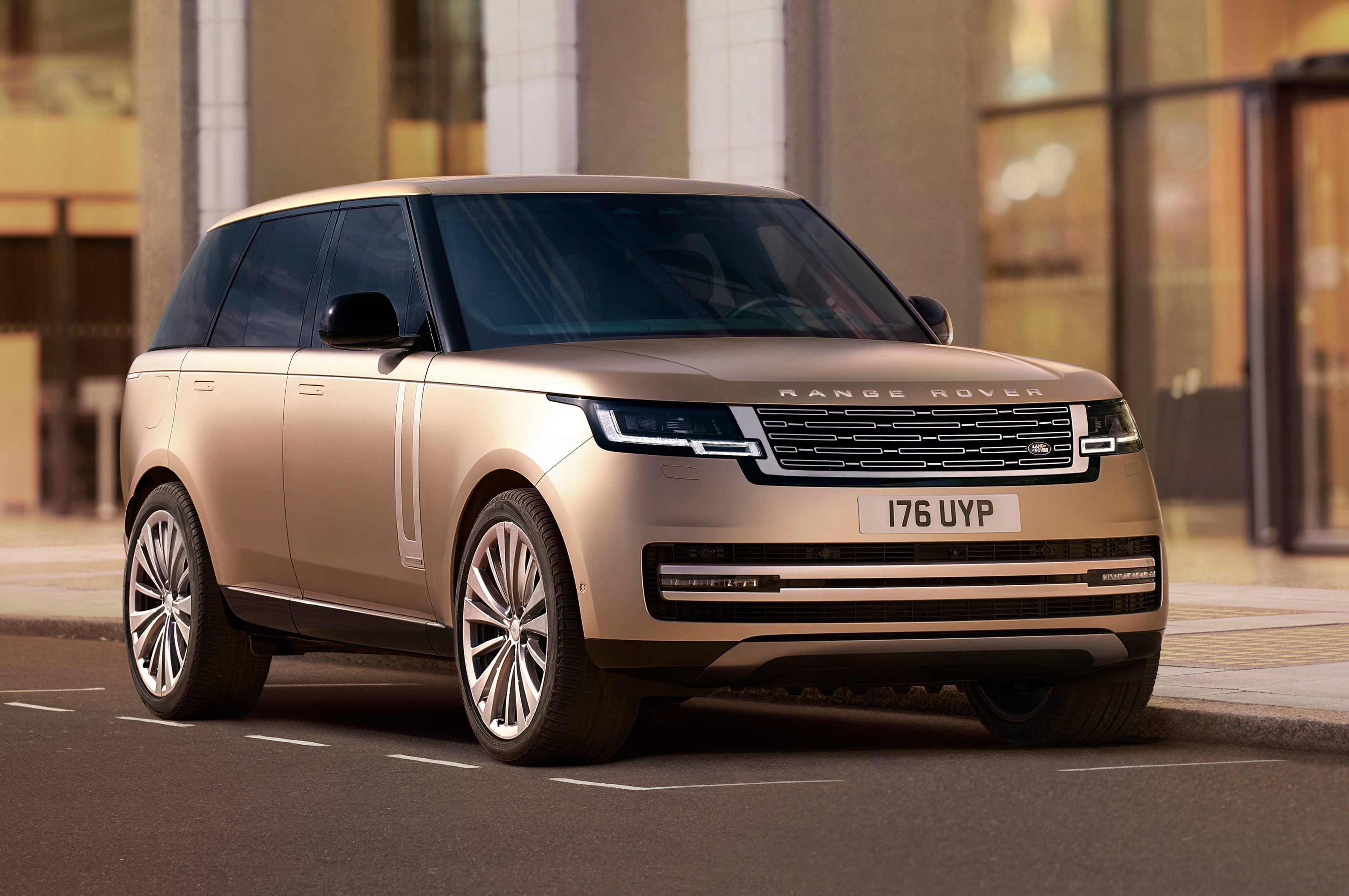 Range Rover
The Range Rover has come to define the luxury SUV, with the all-new model taking things to a higher plane. Quite literally, in fact, because the Range Rover retains the unstoppable off-road qualities of its predecessors. Of course, few owners actually take their Range Rovers off the beaten track; you're more likely to find one parked on King's Road than venturing off-road. Highlights include a new 13.1-inch infotainment screen, power-assisted doors (a Range Rover first) and active noise cancellation. Prices have gone up, so you'll spend at least £94,000 for the privilege.
Rolls-Royce Cullinan
BMW, the owner of Rolls-Royce, says the Cullinan is the 'only purpose-built, luxury SUV in the world'. Plenty will disagree with that statement, but one thing's for sure: this is the definitive luxury SUV. You'd expect as much from a car costing around £300,000 (before options), but the most impressive thing about the Cullinan is how it feels on the inside. Somehow, Rolls-Royce has managed to retain the high-speed ride comfort of its 'lower' vehicles in a more top-heavy format. It's also extremely competent off-road, but good luck spotting a Cullinan with a muddy makeover.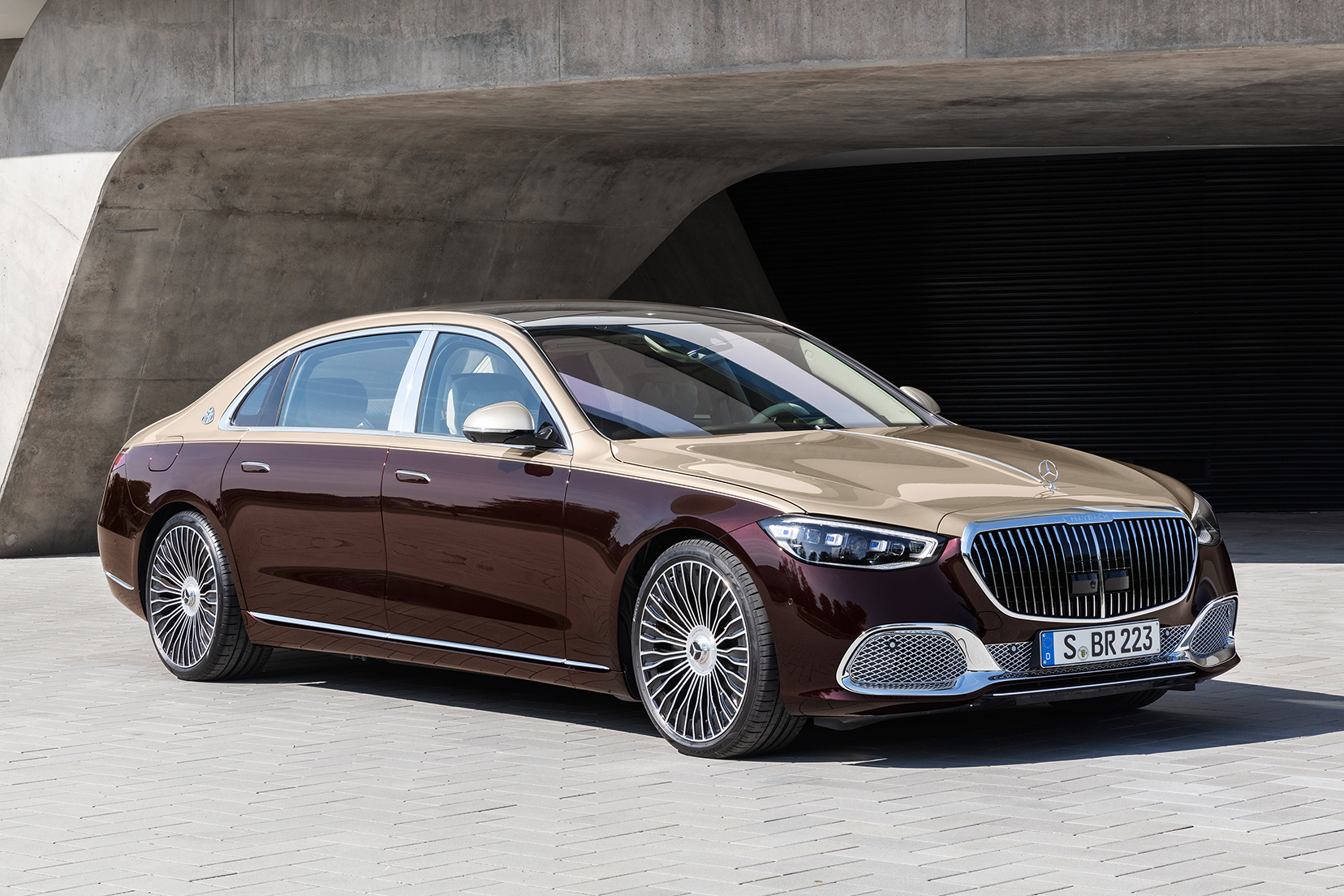 Mercedes-Maybach S-Class
The Mercedes-Maybach S-Class is designed for those who think the 'standard' S-Class is a little too common. It takes luxury to the next level, but you'll pay handsomely for that exclusivity. Highlights of the Maybach upgrade include 20-inch forged alloy wheels, electric rear doors, a garage door opener, a radiator grille with 27 vertical struts, rear-axle steering, deep-pile floor mats, rear seats with a massage function, a Burmester premium sound system and a high-end rear-seat entertainment package. This is the next best thing to flying first class, so it's rather apt that First Class is one of the trim levels.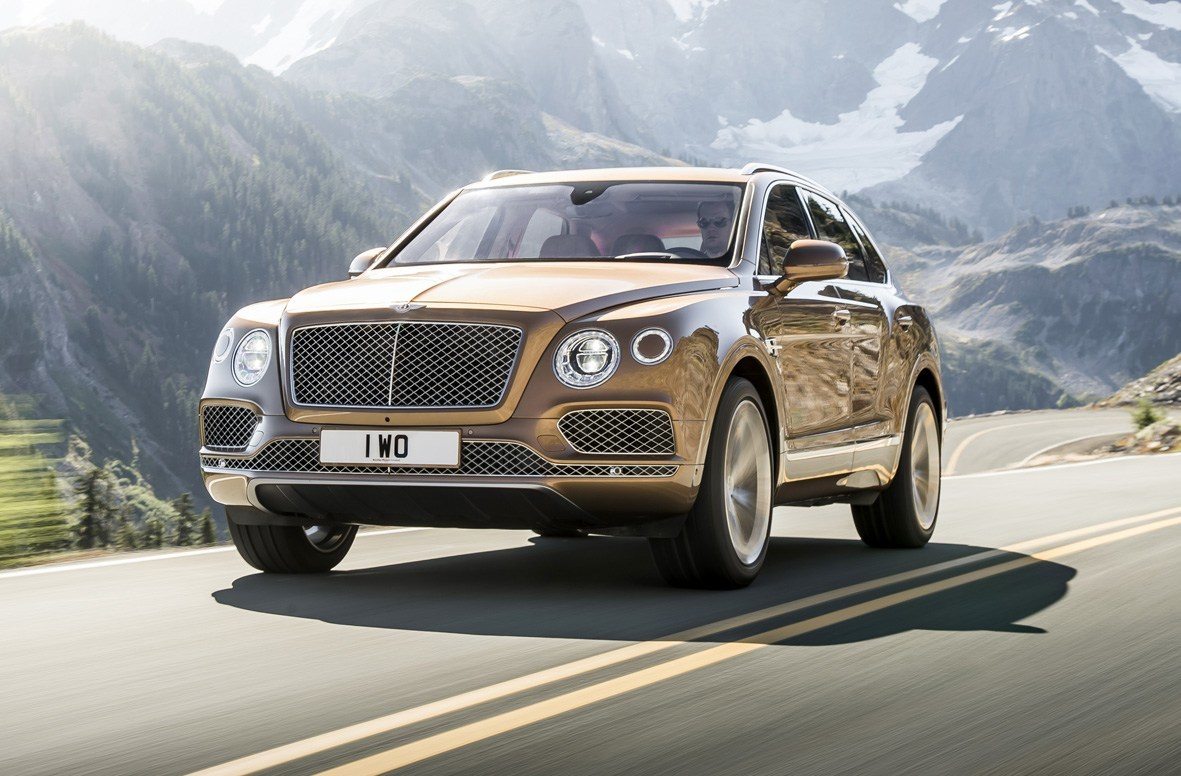 Bentley Bentayga
Time has been kind to the Bentayga, with a 2020 facelift helping to soften its looks. It remains an imposing luxury SUV and a vehicle that needs to be mentioned in the same breath as the likes of the Rolls-Royce Phantom and Mercedes-Maybach S-Class. It's less sinister than a Cullinan, and more exclusive than a Range Rover. All versions feature LED matrix headlights, a 10.9-inch touchscreen infotainment system and a range of connected services. The All-Terrain Specification adds four additional off-road driving modes to the four on-road settings. The W12 engine has been dropped in Europe, but we think you'll cope with the 4.0-litre V8.
Is it possible to buy a small luxury car?
It's worth noting that space and ride comfort are two of the primary benefits of owning a luxury car. The absence of these, along with a shorter list of equipment, means that the small luxury car doesn't really exist. That said, the top-spec Ford Fiesta Titanium Vignale does a passable impression of a luxury car, with features such as heated front seats and steering wheel, a heated windscreen, artificial leather seats, 17-inch alloy wheels, rear privacy glass, an 8-inch touchscreen and 12.3-inch digital instrument cluster.
Can I buy a luxury car on the cheap?
Buying a used luxury car would be the best way. Luxury cars tend to depreciate far and fast. However, if you're after something new with the benefit of a manufacturer warranty, we'd look no further than the Skoda Superb. It's like buying an Audi A6 or Mercedes-Benz E-Class on the cheap, thanks to its spacious cabin and huge boot. Seriously, the rear legroom is on a par with a limousine. You even get an umbrella in the door, so you don't need that Rolls-Royce.
How bad is the depreciation on a new luxury car?
Depreciation is one of the hidden costs of motoring, and while it's unlikely to bother the original owner of a luxury car too much, it's worth remembering that a vehicle will lose a large chunk of its value in the first few years. Vehicles such as the Audi A8 and Mercedes-Benz S-Class suffer more than most, which is great if you're looking at a used example. It's also worth noting that expensive options add little value to a used car.
Ask HJ
Which used luxury cars are best?
What are the best used luxury cars for about £14,000?
A Lexus could be a good option – they're extremely reliable and owners love them. You could find a Lexus RX 450h in budget or a GS. Alternatively, a Mercedes-Benz S-Class is probably the ultimate luxury car but be prepared for high running costs.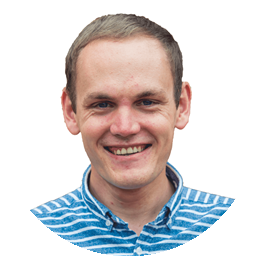 More Questions
More luxury car guides
More expert car guides