Best supercars 2022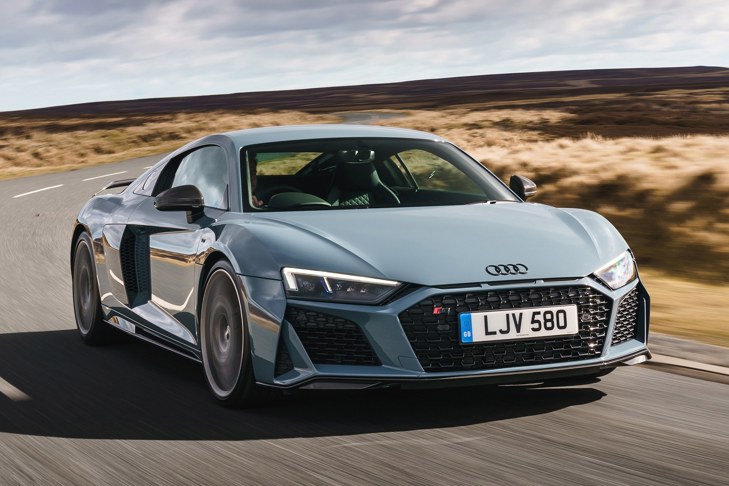 Think of supercars and your mind will probably turn to the likes of Ferrari, Lamborghini, Aston Martin and McLaren. Cars with an insane amount of power, flamboyant styling and a six- or even seven-figure price tag.
Depending on your age, you might have had a Ferrari F40, McLaren F1, Porsche 959 or Lamborghini Countach on your bedroom wall. Today's supercars are just as likely to turn heads, but they're fighting for Instagram likes as well as wall space.
We've selected 10 of the best supercars you can buy in 2022. To keep things semi-realistic, these supercars are attainable, rather than cars that have sold out before news hits the internet. We've also selected one supercar per manufacturer.
Whether you're window shopping or preparing for a big lottery win, here are some of the cars of your dreams. We're not saying they'll be practical or cheap to run, but you're guaranteed to turn heads and enjoy the drive.
 Best Supercars 
Ferrari F8 Spider
Aston Martin DBS
Lamborghini Huracan EVO RWD
McLaren 720S
Porsche 911 Turbo S
Audi R8 Coupe V10 Performance
Mercedes-AMG GT R Coupe
Chevrolet Corvette Stingray
Nissan GT-R Nismo
Ford Mustang Mach 1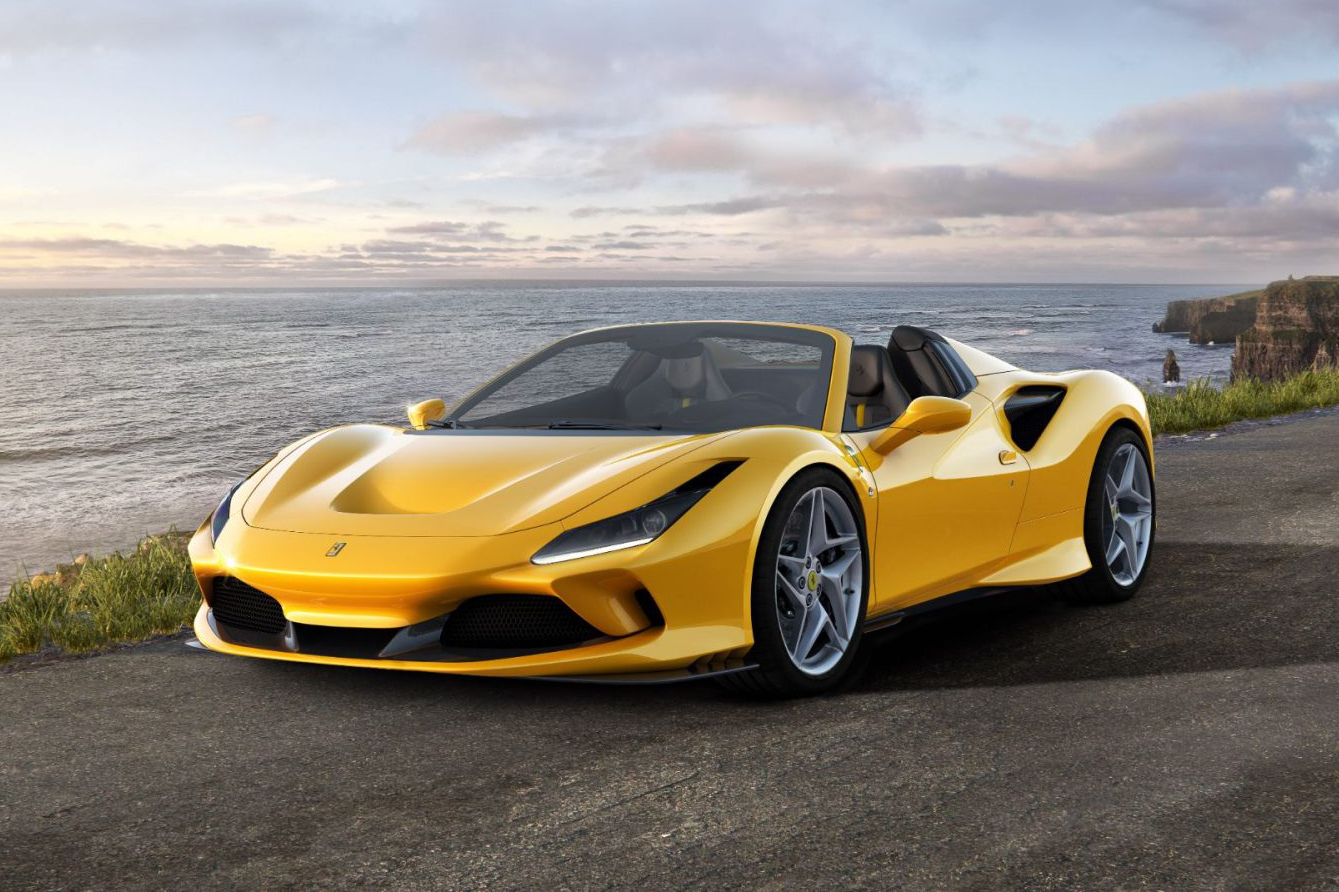 Ferrari F8 Spider
Picking your favourite Ferrari is like trying to select the best chocolate from a variety box. They're all extremely tempting, but the F8 Spider offers a level of purity that's absent from some supercars. Sure, its twin-turbo 3.9-litre V8 engine is the main attraction, but Ferrari has delivered a supercar that's as agile and nimble as a Mazda MX-5. It'll complete the zero to 62mph sprint in 2.9 seconds before hitting a top speed of 212mph. It's as close to perfection as you can get in a V8 supercar and we adore it. For a similar experience with more roof, opt for the F8 Tributo.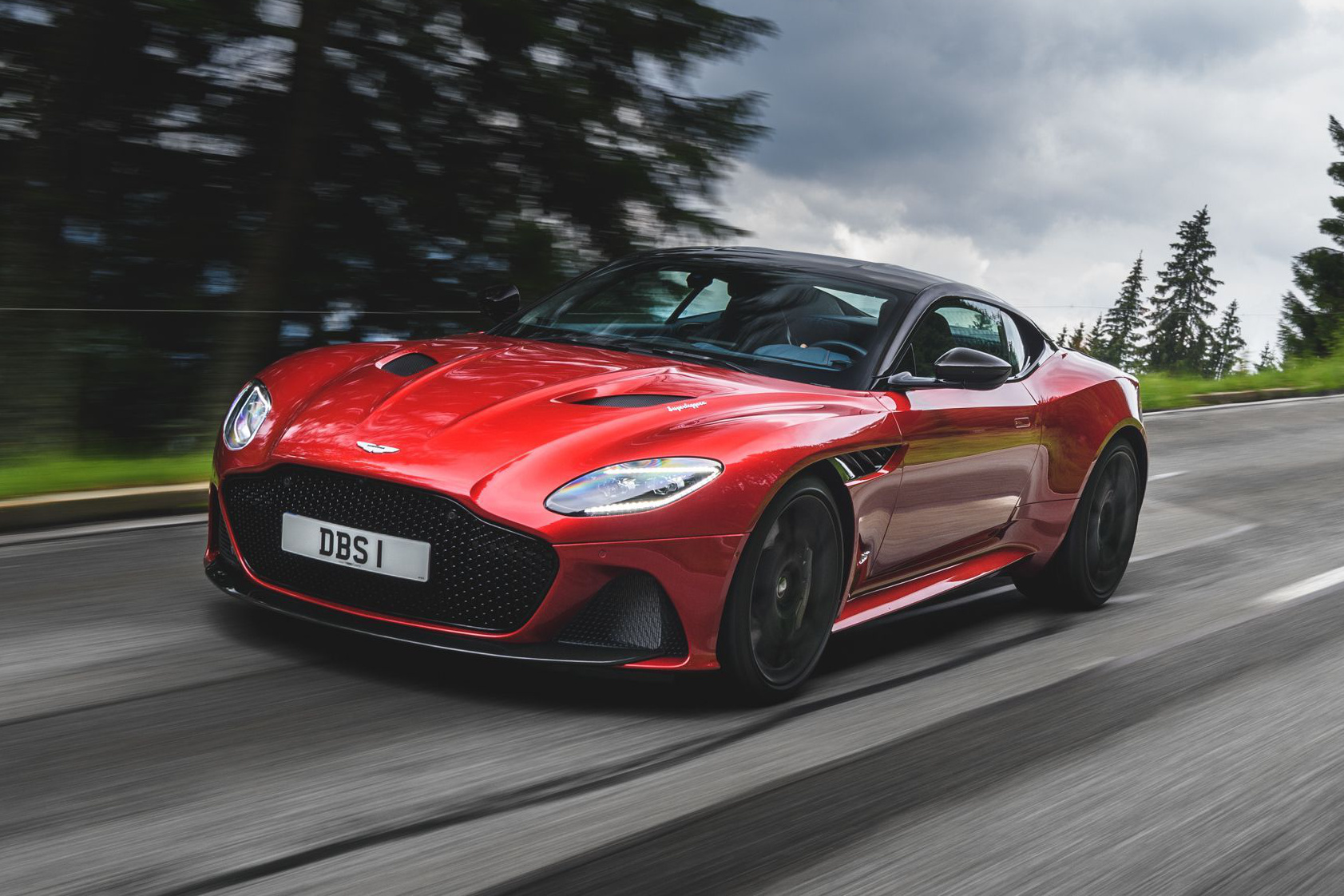 Aston Martin DBS
Do we expect you to look at the Aston Martin DBS? No, we expect you to drive. You might remember the Aston Martin DBS Superleggera from the James Bond film No Time to Die, but the 'Superleggera' part of the name has been killed off for 2022. A bit like Daniel Craig's Bond, then? Available as a coupe or Volante convertible, the DBS is powered by a 5.2-litre twin-turbo V12 producing 715PS. The delivery of power is both arresting and addictive; stick with it and you'll hit a top speed of 211mph.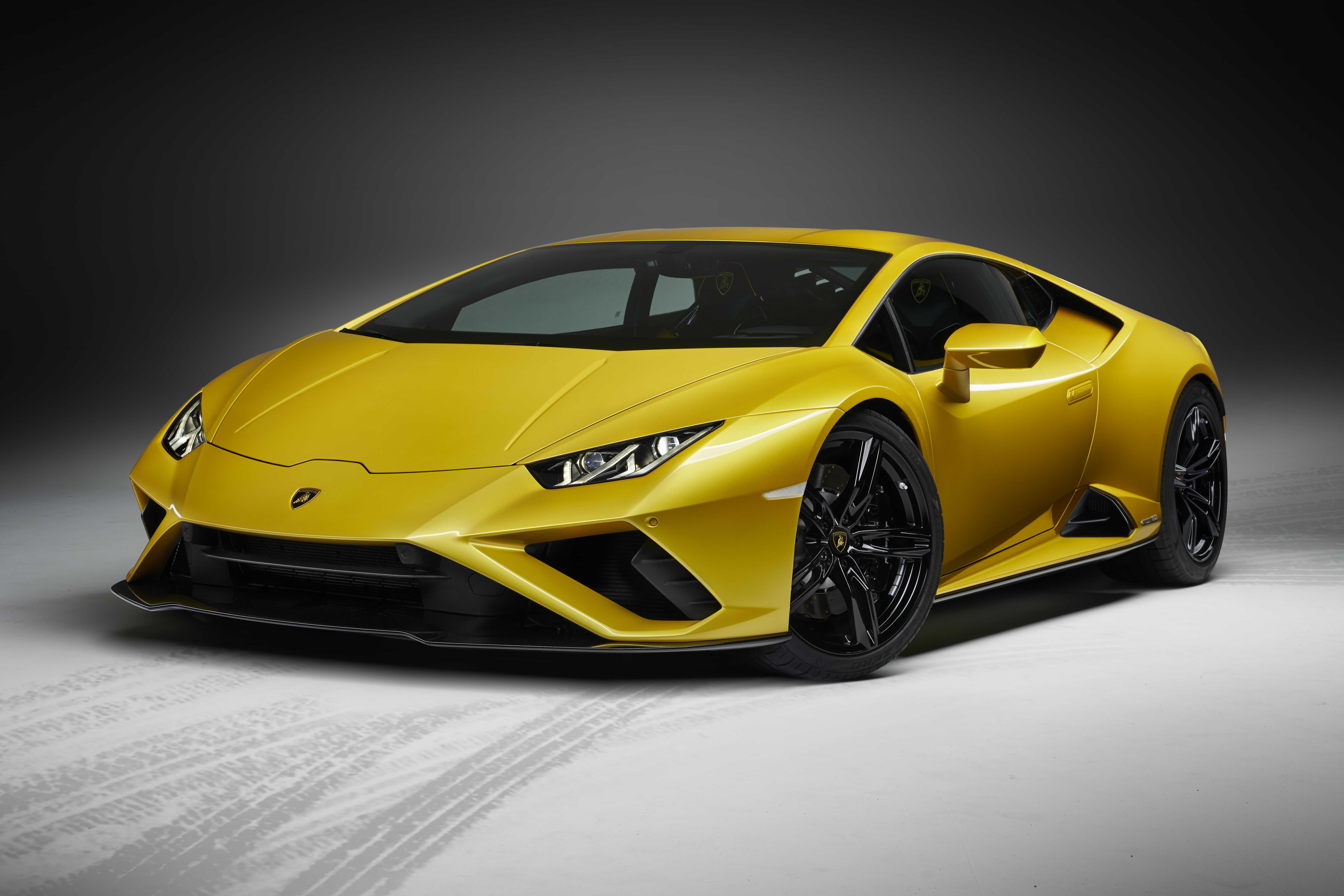 Lamborghini Huracan Evo RWD
This isn't the craziest Lamborghini you can buy. To experience a new Lamborghini at its most unhinged, you need to try one of the wilder Aventadors. Not that anyone would call a Huracan Evo RWD tame. On the contrary, its 5.2-litre V10 engine produces a mighty 610PS, which is enough to propel the Lamborghini to 62mph in just 3.4 seconds before hitting a top speed of 202mph. However, the crucial detail is in the name: 'RWD' stands for rear-wheel-drive, which makes this a supercar for proper drivers. It's actually slower than the 'standard' Evo, but you'll be having too much fun to care.
McLaren 720S
The 720S sits in the middle of the McLaren range, sandwiched between the GT and Ultimate models. This could represent a compromise, but in the case of the 720S it means the best of both worlds. Its 4.0-litre V8 engine produces 720PS and will facilitate a top speed of 212mph. Unlike some supercars, the insane power doesn't come at the expense of all-round capability; you could use a 720S for the daily commute. That's assuming you can live with the limited practicality and the countless times you'll be caught on a smartphone camera. Could this be peak supercar?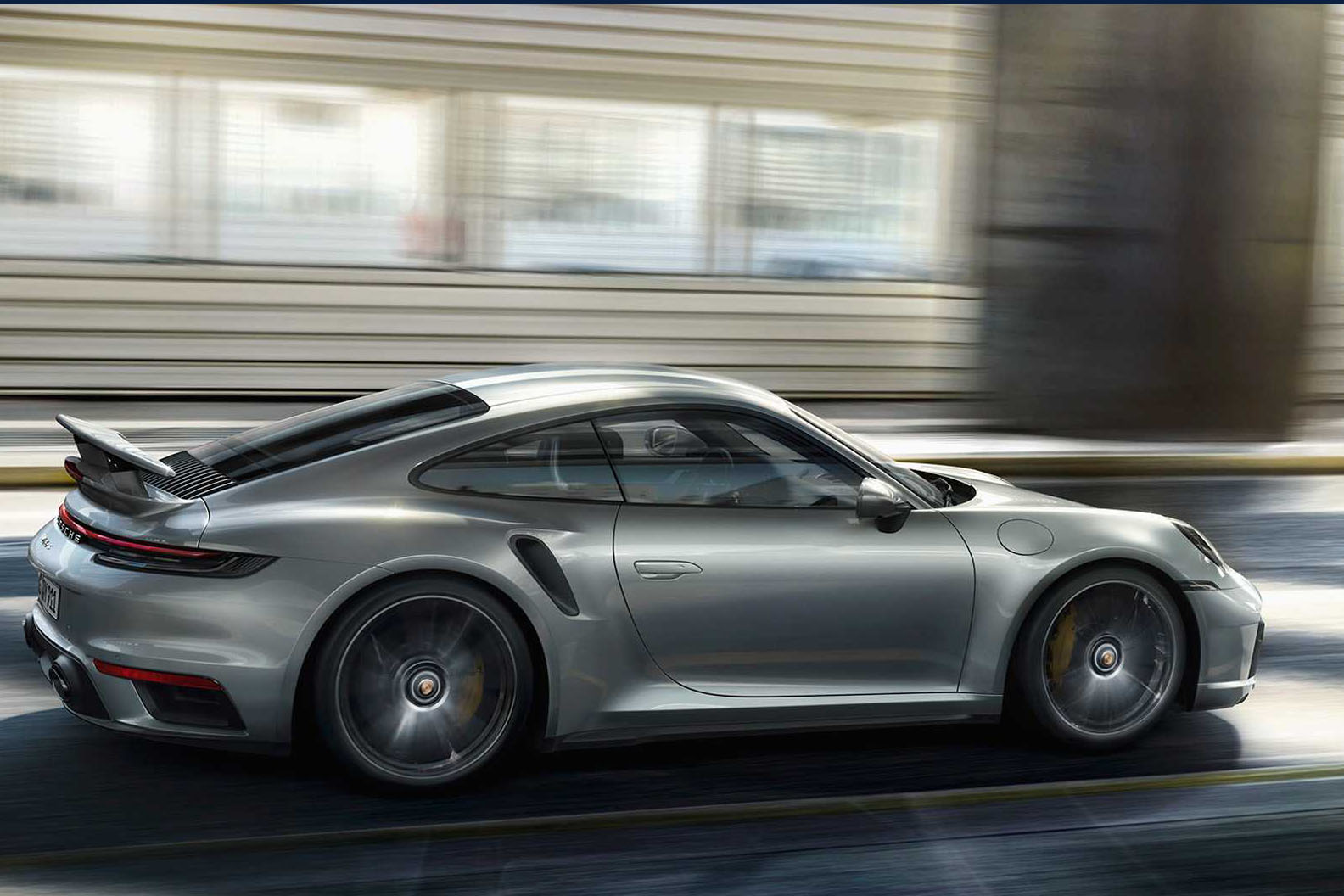 Porsche 911 Turbo S
Some supercars are highly strung, difficult to live with and demanding. The Porsche 911 Turbo S is none of the above, yet it remains ferociously fast and extremely capable. Its 3.7-litre flat-six engine produces a massive 650PS and is paired with an eight-speed twin-clutch PDK transmission. The figures are outrageously fast: 0-62mph in 2.7 seconds and a top speed of 205mph. Yet this is a supercar you can live with on a daily basis; go easy and it's almost docile. Even the styling is stealthy and understated, which is partly why we rate it so highly.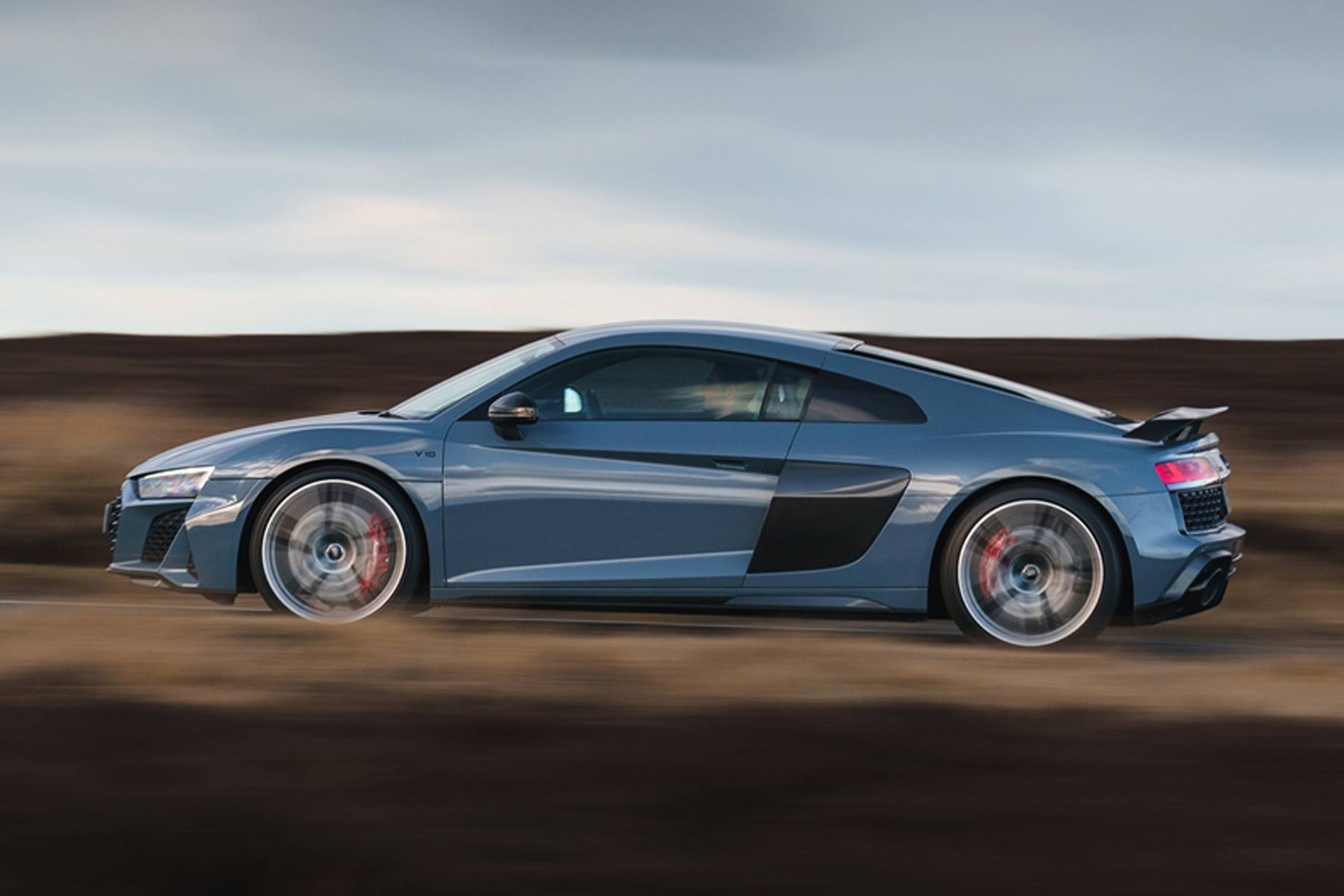 Audi R8 Coupe V10 Performance
It's been on sale for a while, so it would be easy to overlook the Audi R8, even after a subtle facelift. This is another supercar you could live with every day, but don't think for a minute that it lacks excitement. On the contrary, its 5.2-litre V10 is a howling masterpiece of an engine – and a welcome tonic to the modern obsession with downsized turbocharged disappointments. In Performance guise, it develops a jaw-dropping 620PS, which is enough to deliver 0-62mph in 3.1 seconds. Even the entry-level R8 offers a more-than-adequate 570PS.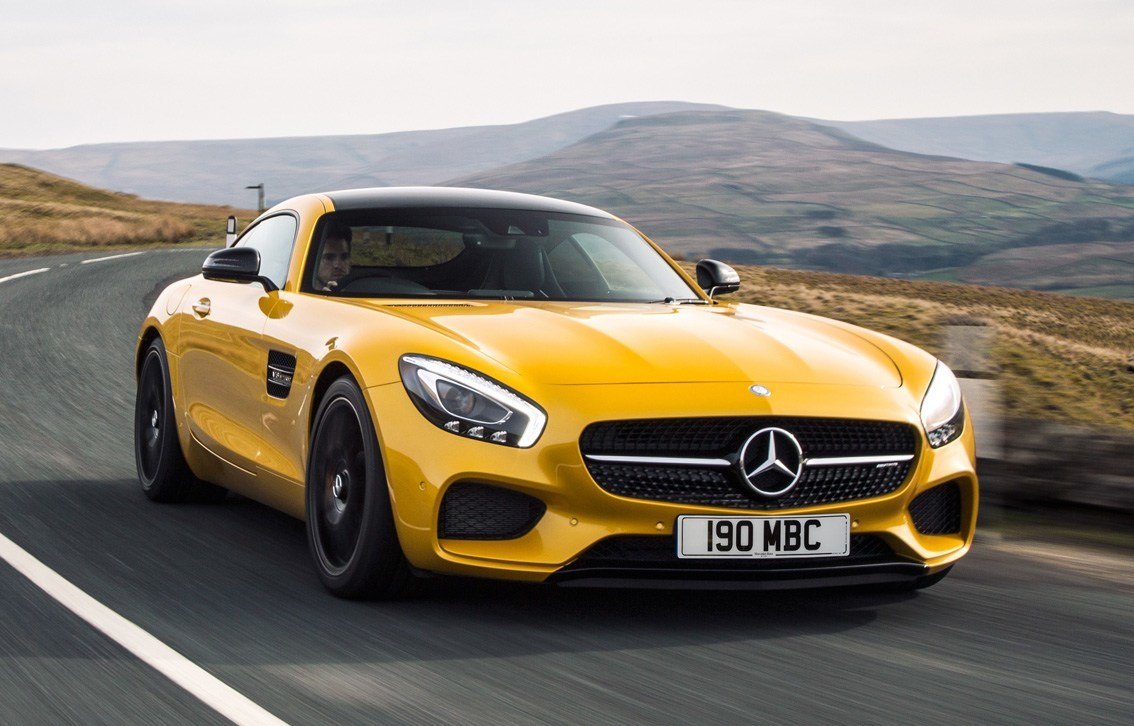 Mercedes-AMG GT R Coupe
The GT is Mercedes-AMG's answer to the Porsche 911, with the R sitting at the top of the performance ladder. All models are powered by different versions of a fabulous 4.0-litre twin-turbo V8, which in GT R guise produces a healthy 585PS. It'll propel the 'beast of the Green Hell' to a top speed knocking on the door of 200mph. The Mercedes-AMG GT might lack the ultimate precision and poise of the 911, but it's no less entertaining to drive. We also think you'll enjoy the V8 soundtrack, which adds another layer of drama to every journey.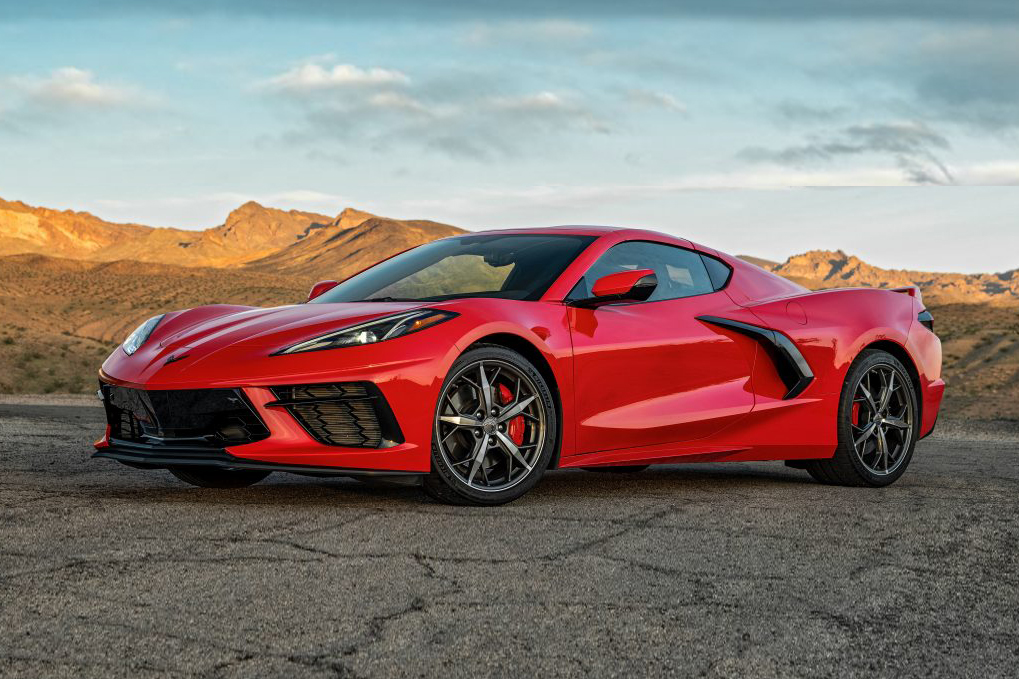 Chevrolet Corvette Stingray
Yes, you can order a new Chevrolet Corvette Stingray in the UK. Yes, it's right-hand drive. And yes, you should be interested. This mid-engined, rear-wheel-drive American supercar is powered by a 6.7-litre V8 producing 482PS. Moving the engine behind the seats is big news for the legendary Corvette, as Chevrolet attempts to steal sales from its European rivals. All versions sold here come with the Z51 Performance Package, which includes Brembo brakes, a performance exhaust and an electronic limited-slip differential. Prices range from £77,000 to £85,000, with both coupe and convertible versions available.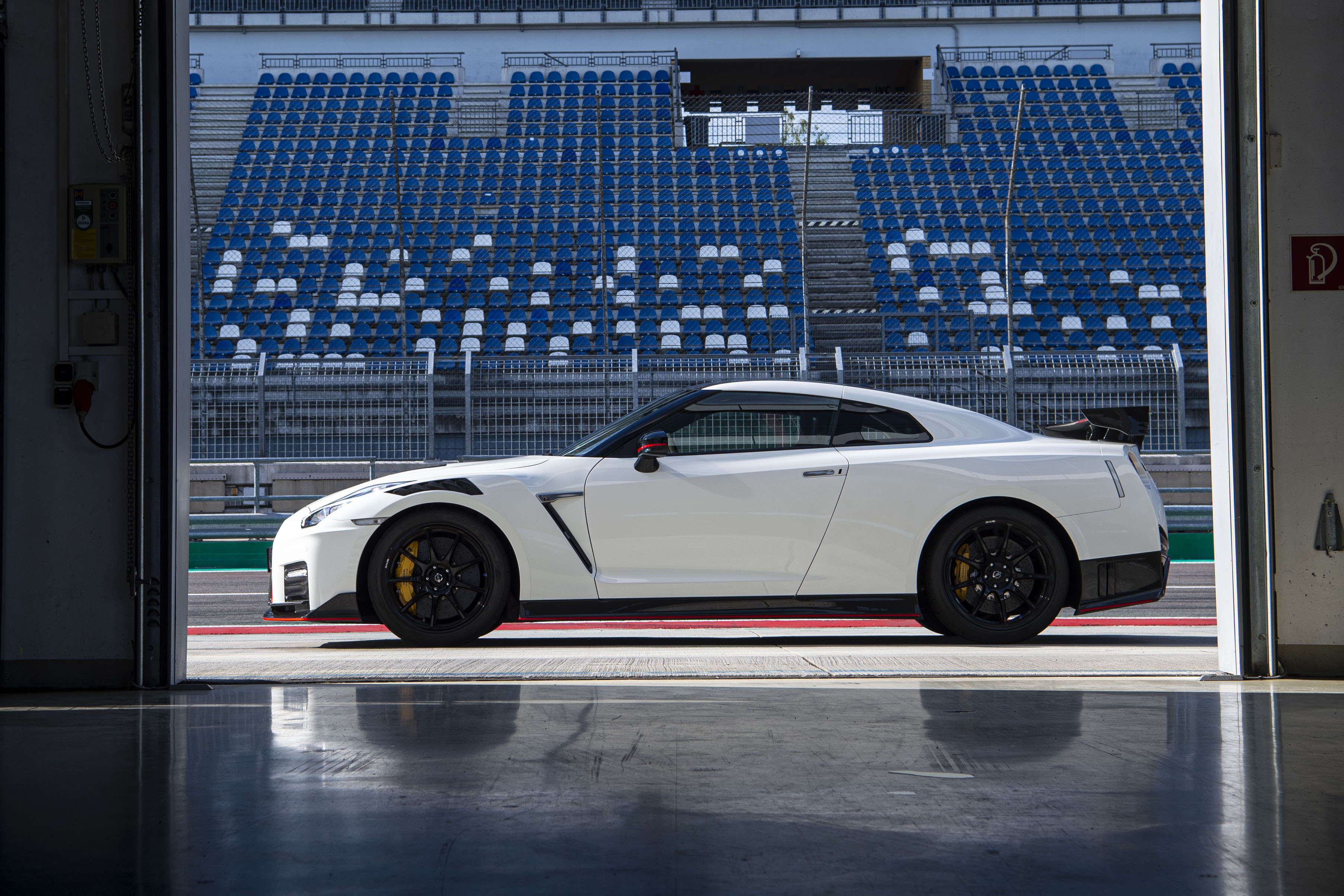 Nissan GT-R Nismo
The Nissan GT-R is as formidable today as when it first arrived in 2009. It might be showing its age in some areas, most notably the interior quality and ergonomics, but the GT-R still packs enough of a punch to keep up with even the fastest exotics. Its bespoke 3.8-litre twin-turbo V6 is a modern classic, and produces 570PS in standard guise or 600PS if you opt for the Nismo version. Either way, the GT-R uses its pace and electronic wizardry to great effect to keep Nissan's supercar relevant after 13 years on sale. On a road or track, the GT-R is brilliant.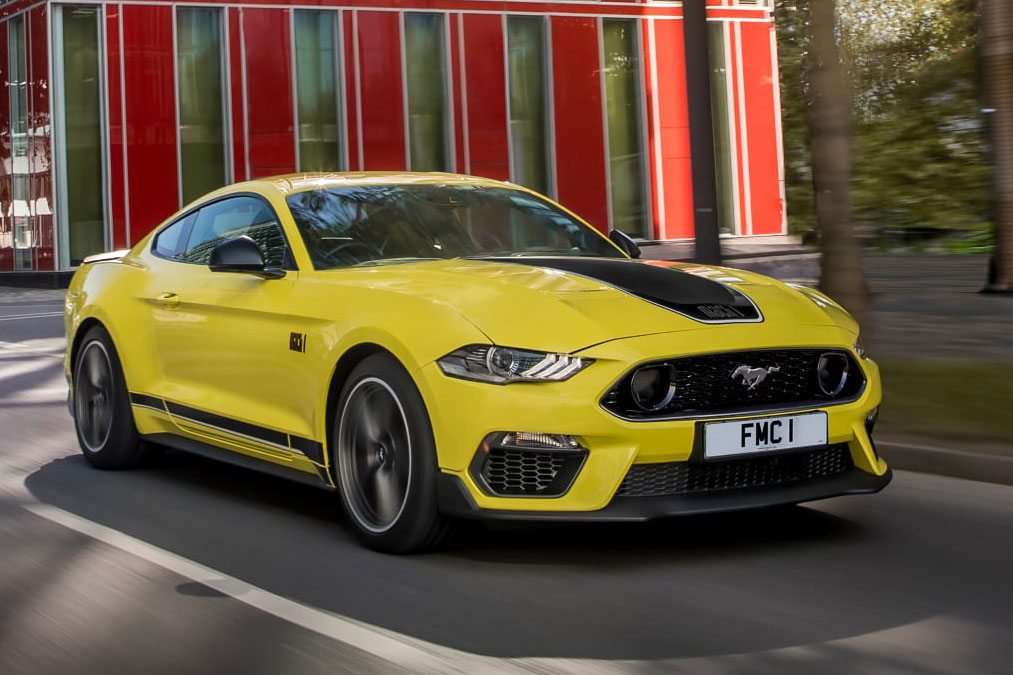 Ford Mustang Mach 1
No, we haven't taken leave of our senses; we're aware that the Ford Mustang isn't a supercar in the truest sense of the word. It's just that it offers the entertainment and theatre of a Ferrari or McLaren, not to mention the performance of a 5.0-litre naturally aspirated V8 engine. The Mach 1 is the most hardcore Mustang you can buy in the UK, with a tighter chassis and a bespoke aerodynamic package. With 460PS on tap, it will hit 62mph in 4.8 seconds. Not bad for a super car costing less than £57,000.
What was the first supercar?
The Lamborghini Miura was arguably the first example of what we commonly refer to as a supercar. Unveiled at the 1966 Geneva Motor Show, the Miura featured a transverse V12 engine mounted inside one of the most beautiful bodies ever made in metal. Was it the first supercar? Perhaps, but we should also tip our hats to the Mercedes-Benz 300 SL 'Gullwing' of 1954, which ticked many of the supercar boxes.
When does a supercar become a hypercar?
This is a good question, because while all hypercars are supercars, only a select few supercars can claim the title of hypercar. To qualify, we think a car must push the boundaries of design and engineering. Vehicles such as the Bugatti Chiron, McLaren P1 and Aston Martin Vulcan are all unequivocally hypercars. Looking at the Ferrari stable, the Roma is a supercar, while the LaFerrari is a hypercar.
Is the Porsche 911 a supercar?
Yes and no, because while the 'entry-level' 911 Carrera is undoubtedly brilliant, it cannot claim to be a supercar. Instead, it's a formidable sports car powered by a six-cylinder engine producing 385PS. Things change at the top end of the range, where the Turbo, Turbo S and GT3 models elevate the 911 firmly into supercar territory. These versions offer the performance to rival any Italian stallion – and come with suitably extravagant price tags, too.
Ask HJ
At what age do tyres need replaced?
I've just bought a 2003 Ferrari 360. The tyres are the originals, so 17 years old. They have around 2mm of tread left and cracks between the treads. The seller will not replace them as the car passed its MoT. Are they safe?
The car is running on 17-year-old tyres. No, this is not safe. The rubber compound degrades over times as it is exposed to the elements and, after 17-years, these tyres will be in a very poor state. All tyres should be replaced every 10-years. The dealer should pay for the replacement tyres or take the car back and give you a full refund. For your consumer rights, see: https://www.honestjohn.co.uk/how-to-reject-a-car-your-consumer-rights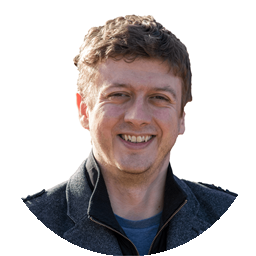 More Questions
More sports car guides
More expert car guides