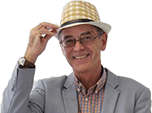 Audi R8 (2015–)
Last updated 12 July 2018
Astonishingly quick yet easy to drive at low speeds. Impressively comfortable ride for a performance car. Looks and sounds wonderful.
V10 Plus model is close to £140k new.
Updated 10 July 2018
Audi R8 Sport Performance Parts package model launched
Output will be delivered to dramatic effect through motorsport-proven enhancements that significantly increase downforce and further pare back weight to give the 610PS V10 an even freer rein. Just...
Introduction
Given the brilliance of the old R8, it's perhaps understandable that Audi has retained the look and feel of the original. The exterior is almost identical to the outgoing car, using the same flat, wide and muscular body shape with a mid-engined layout. The naturally aspirated and high-revving V10 has also been kept, along with the quattro four-wheel drive system and S tronic transmission.
There are some important changes under the metal though. The R8 gets a lighter aluminium chassis that cuts 15 per cent from the kerb weight, thanks to the use of carbon fibre in key areas. The V10 has been reworked to provide more power and up to 24.8mpg, with the latter achieved by cylinder on demand technology that switches off five cylinders when they're not needed.
On the downside, entry-level V8 models and the manual gearbox are no longer available, which means the R8 is more expensive with prices starting at £119,500. The V10 is theatrical, flamboyant and brilliant though. It starts up with a chorus of crackles and pops plus it thunders along at sub-30mph with surprising grace.
The steering is light and responsive while the large mirrors provide excellent all-round vision. The pedal action is also refined, which means you can apply small amounts of brake or throttle in traffic, without the usual supercar jarring. 
To be honest, criticising the new R8 is extremely tough - it's a brilliant supercar. Yet, if pushed for a sticking point, we'd probably cite the fact that it lacks any recent racing tech. When Audi built the original R8 it put everything it had learnt from its Le Mans race car into it.
We're more than a little disappointed that Audi hasn't utilised the hybrid know-how that has given it numerous 24 Hours victories. However, that aside, the R8 is still drives like it's on rails, and surely that's all that really matters when it comes to 205mph supercars?