Best coupe cars 2022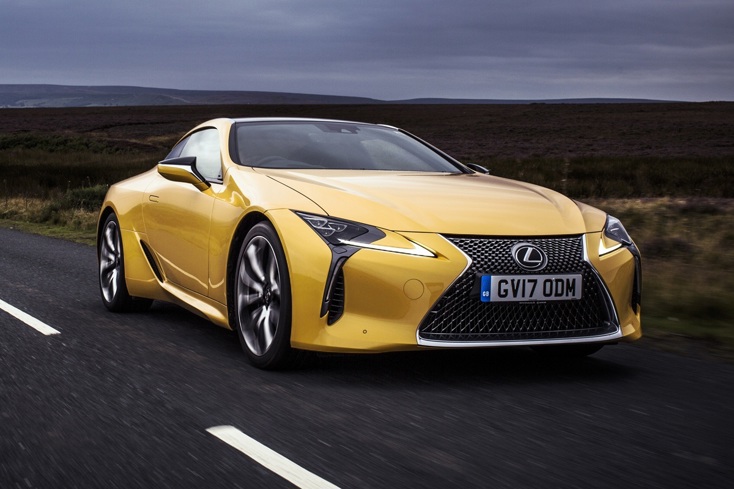 Buying a coupe car means you're prepared to sacrifice a little practicality in return for some extra style. A case of form over function, with the added bonus of some exclusivity in the supermarket car park.
The definition of a coupe has changed in recent years. Today, some car manufacturers are trying to convince us that a coupe can have four or even five doors. Others insist that an SUV with a sloping roofline and a smaller boot also qualifies as a coupe.
Being traditionalists, we've decided to focus on the classic definition of a coupe: a two-door car with an enclosed boot. These cars rose in popularity in the 1990s, before falling out of favour in the new millennium. But fear not, because there are still plenty of tempting coupe cars to choose from.
Here are 10 of the best new coupes on sale in 2022, including three cars with a BMW badge.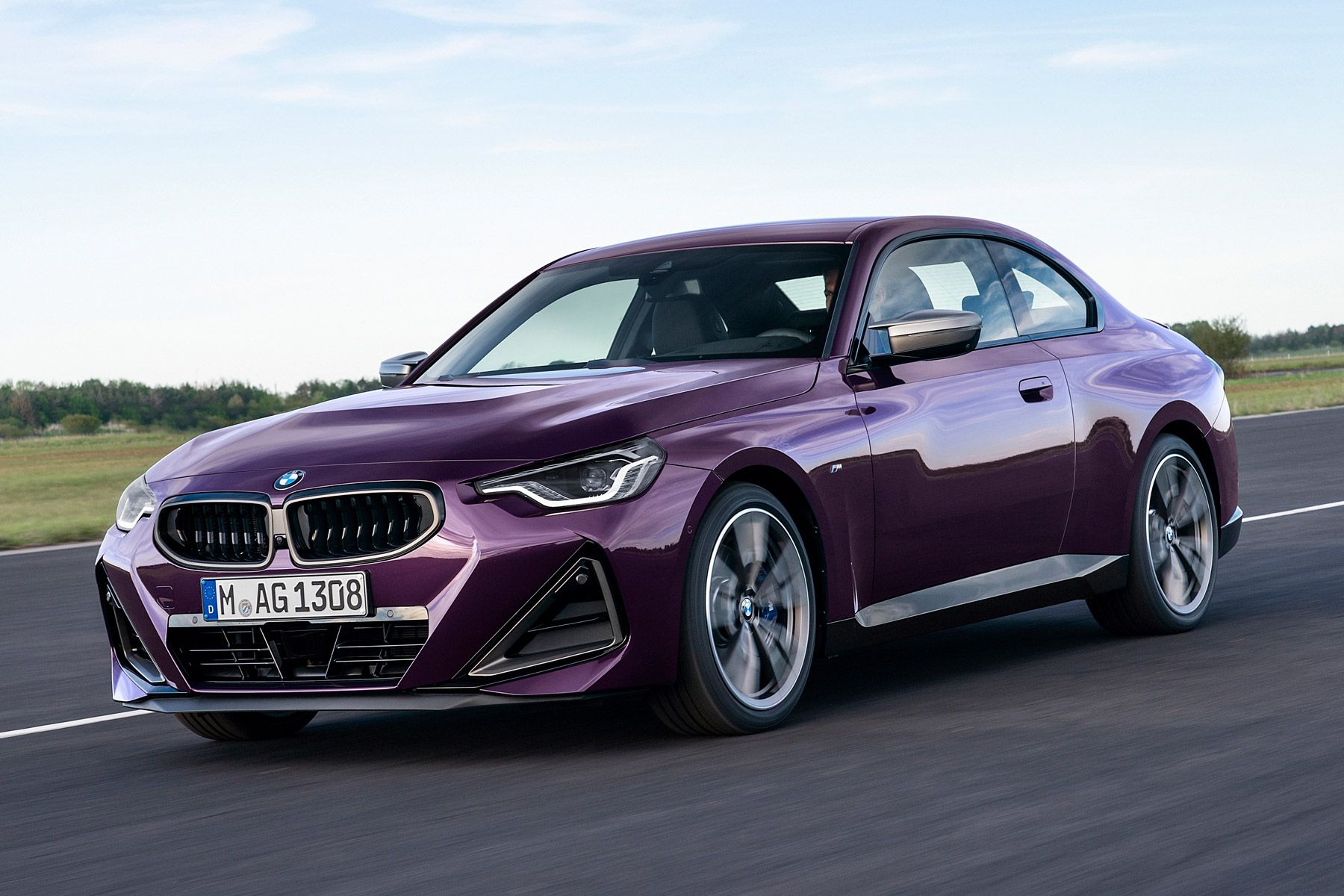 BMW 2 Series Coupe
With the 1 Series moving to a front-wheel-drive platform, the 2 Series Coupe is now the only small rear-driven BMW you can buy. This makes it the default choice for keen drivers, although it's worth noting that only the four-cylinder versions are powered through the rear wheels; the fantastic six-cylinder M240i xDrive is four-wheel drive. Fear not, though, because the 2 Series Coupe is every bit as good as the larger 4 Series equivalent, but with the bonus of a cheaper price. Even entry-level versions come with a long list of standard equipment, plus excellent build quality and the desirable BMW badge.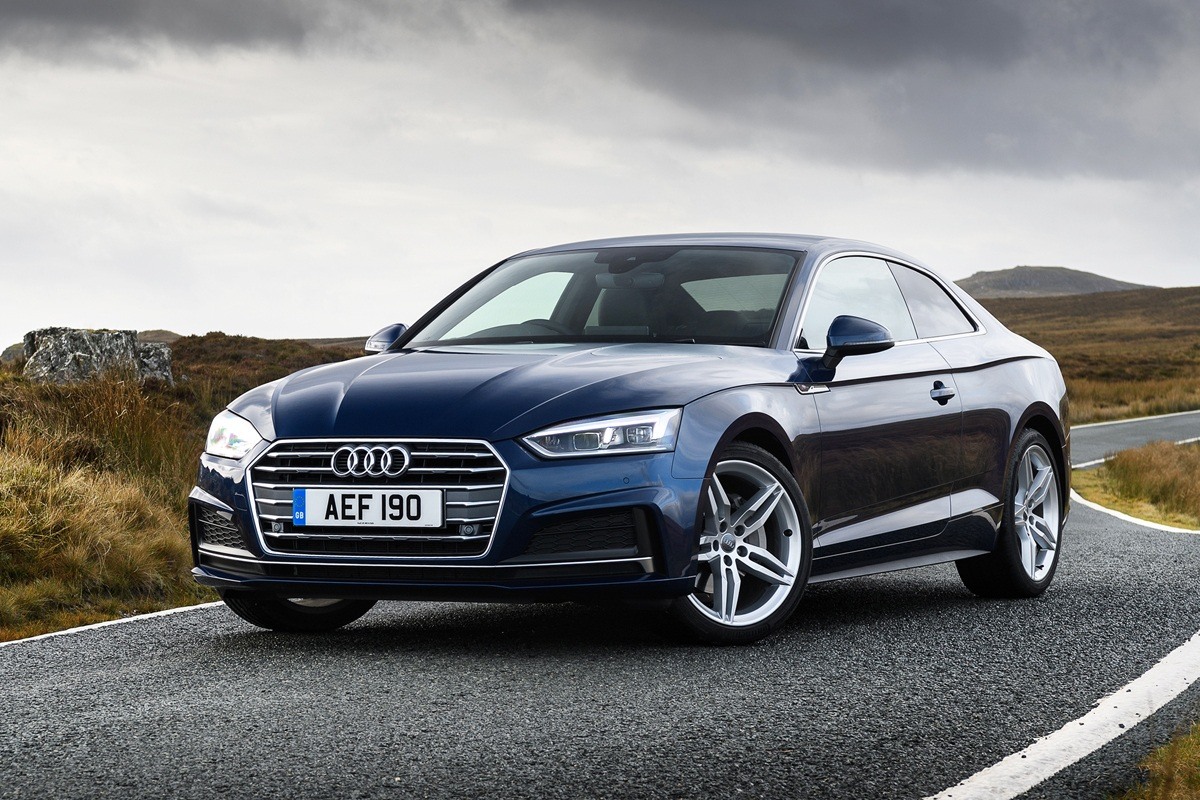 Audi A5 Coupe
Who said coupes have to be impractical? The Audi A5 Coupe might have fewer doors than the A5 Sportback, but it still boasts seating for four adults and a boot that's only marginally smaller than the Audi A4 saloon. Subjectively, it looks smarter than the four-door Sportback, albeit in a subtle and relatively sober manner. There are four trim levels: Sport, S line, Black Edition and Vorsprung. All feature LED headlights and Audi's impressive Virtual Cockpit digital instrument panel. At the top of the range, the Vorsprung comes with 20-inch alloy wheels, matrix LED headlights, a panoramic sunroof and a Bang & Olufsen sound system.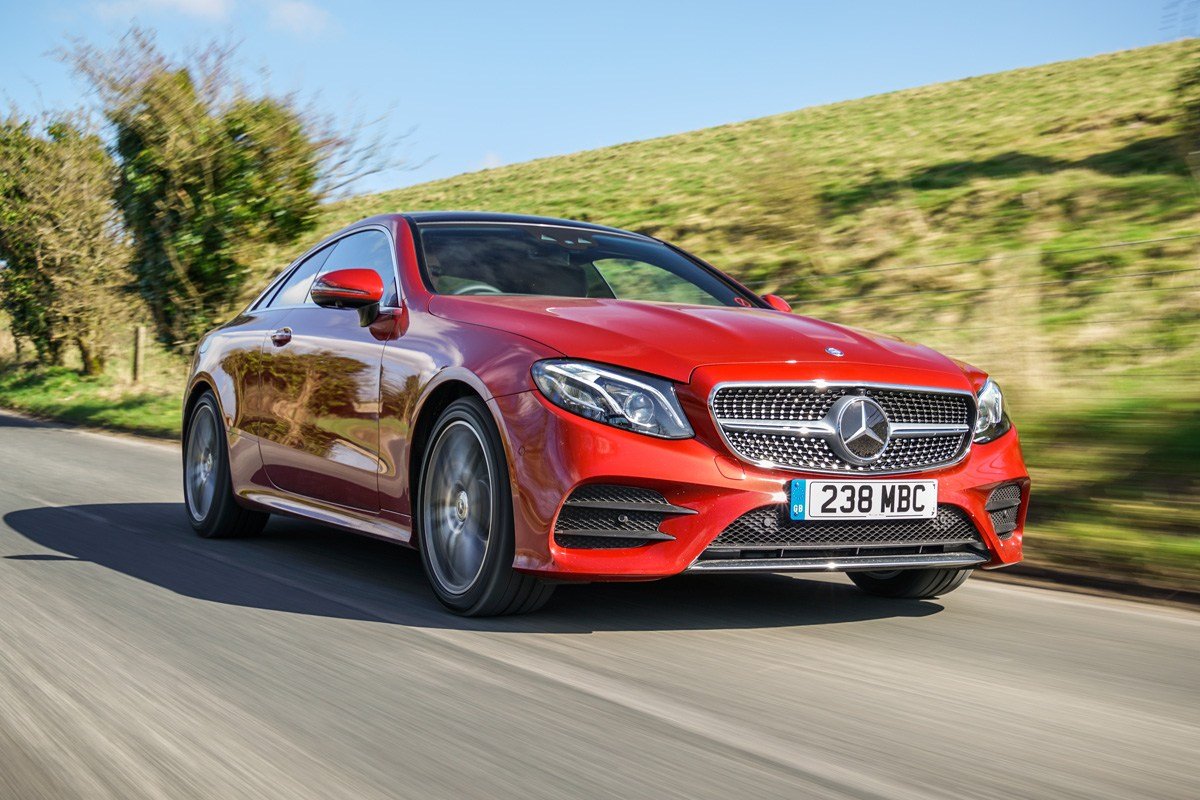 Mercedes-Benz E-Class Coupe
The Mercedes-Benz E-Class Coupe hits the sweet-spot of the current crop of coupes. Notably more luxurious than the smaller C-Class Coupe or BMW 4 Series, it feels like a more affordable alternative to the Lexus LC and BMW 8 Series. It's based on the E-Class saloon, so there's adequate space for four adults and their luggage, and because there's no 'entry-level' trim, all versions boast plenty of technology as standard. The flagship Mercedes-AMG E 53 offers impressive performance from a 3.0-litre straight-six engine and will hit 62mph in just 4.4 seconds.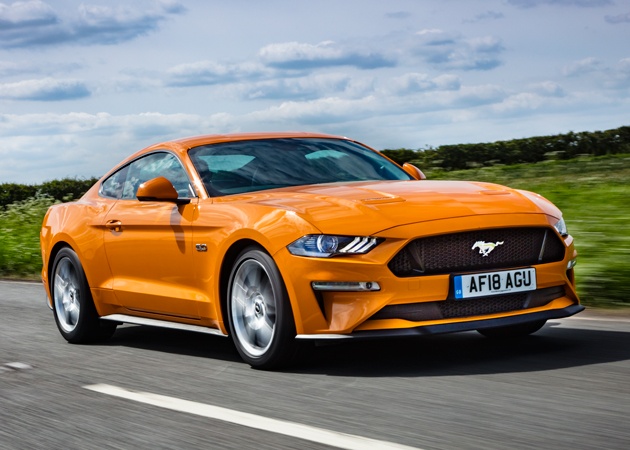 Ford Mustang
The Ford Mustang is a classic of the coupe genre and will, thanks to a 5.0-litre V8 engine, hit all the high notes. Pound-for-pound, the Mustang GT is the best performance coupe you can buy, courtesy of 450 all-American horses (or 460PS if you opt for the Mach 1 version). Unlike Mustang models of old, the current car doesn't feel out of its depth when you hit a corner, so it's well suited to a British B-road. It's worth considering the 2.3-litre EcoBoost version if you are buying used. It offers the classic Mustang look without the performance and hefty running costs of the V8.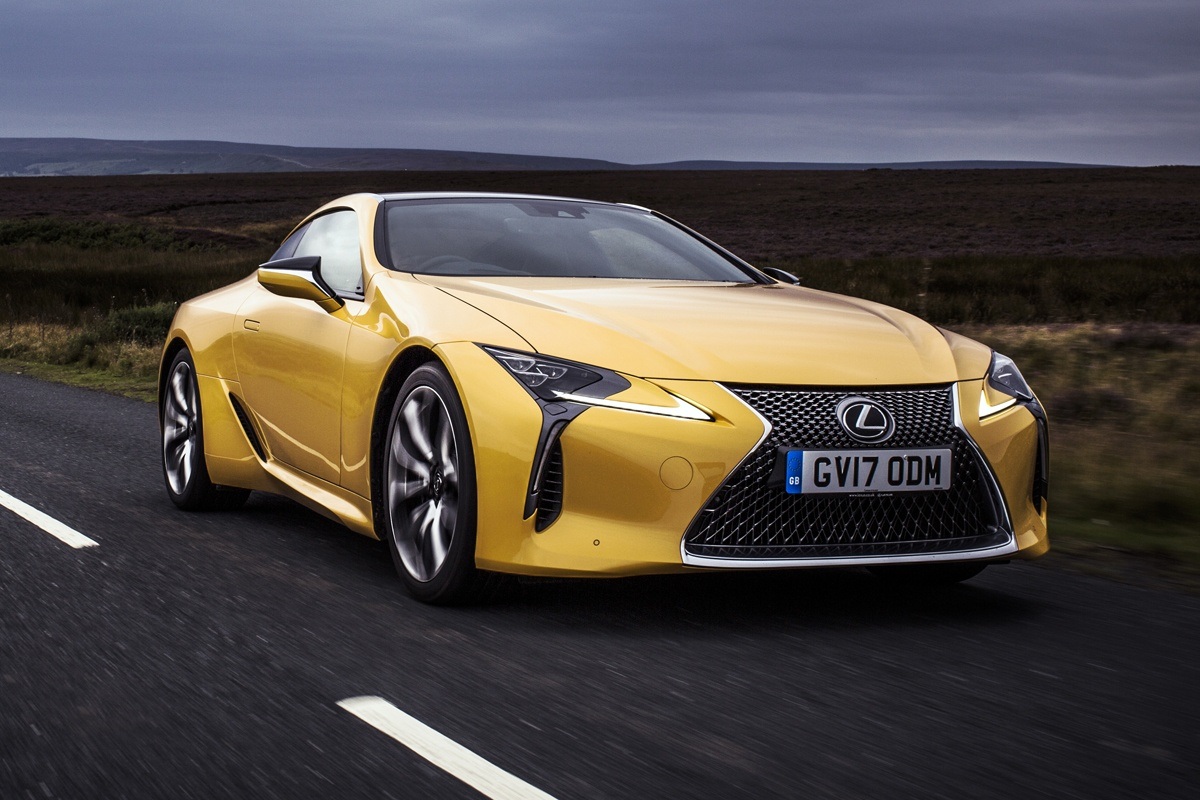 Lexus LC
Is this the most stylish coupe on sale in 2022? The top models might come with a price tag knocking on the door of £100,000, but the Lexus LC looks a million dollars. Opt for the LC 500h hybrid and you can look forward to acceptable fuel economy of 34.8mpg, but it's not as fun to drive as the LC 500. The latter car's non-turbocharged 5.0-litre V8 produces a mighty 477PS and will reach 62mph in just 4.4 seconds. The quality is on a par, if not better, than any German rival, plus you'll enjoy greater exclusivity.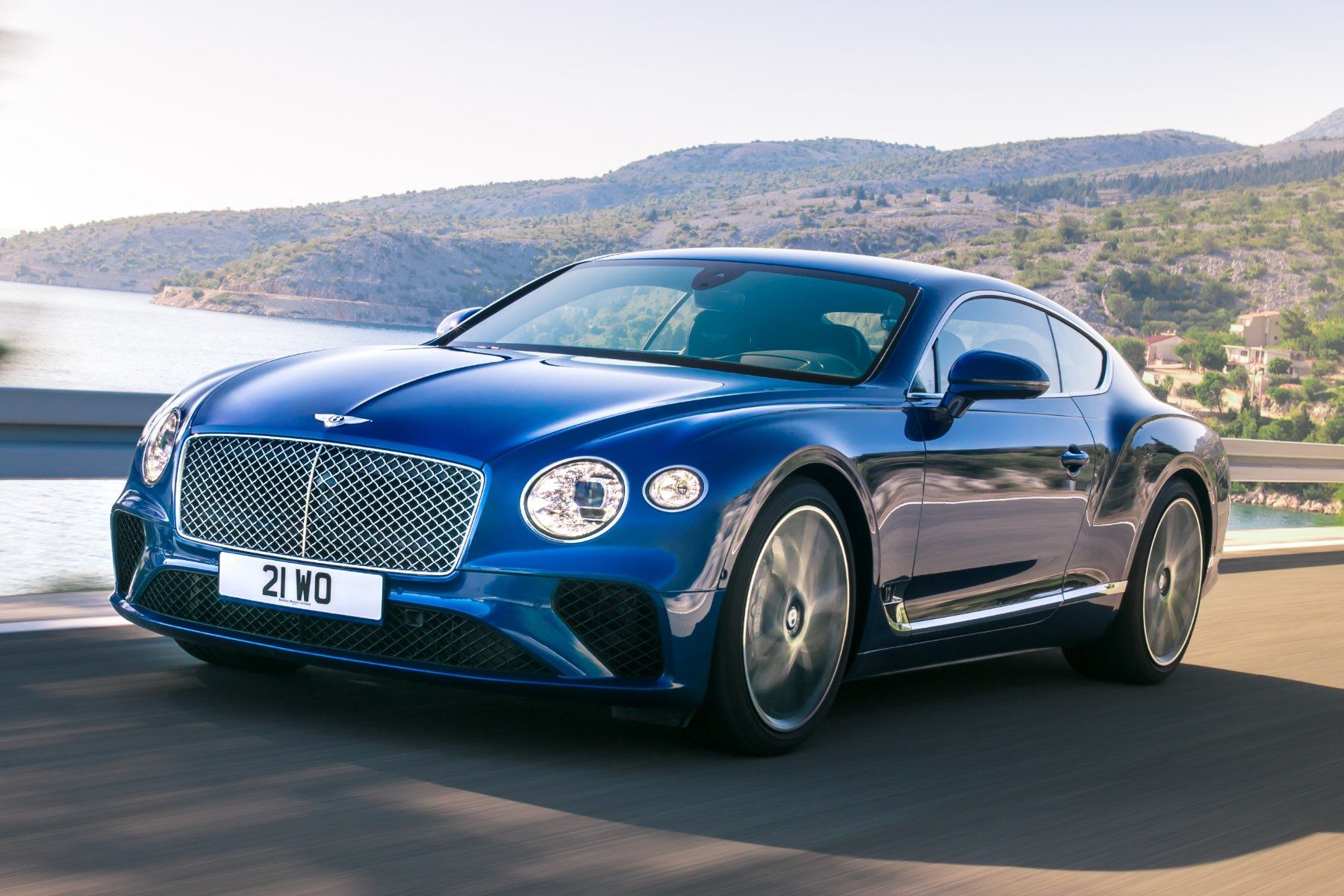 Bentley Continental GT
If it's good enough for Premier League footballers, it's good enough for you. At the end of the day, Clive, the Bentley Continental GT offers incredible all-round capability and boasts one of the finest interiors of any car, regardless of price. You get a choice of 550PS 4.0-litre twin-turbo V8 or 635PS 6.0-litre twin-turbo W12 engines, and while the larger unit is sublime, the V8 produces the right soundtrack and is arguably all the Continental GT you'll ever need. For such a large and luxurious car, the Conti is a joy to drive on a twisty road. Back of the net.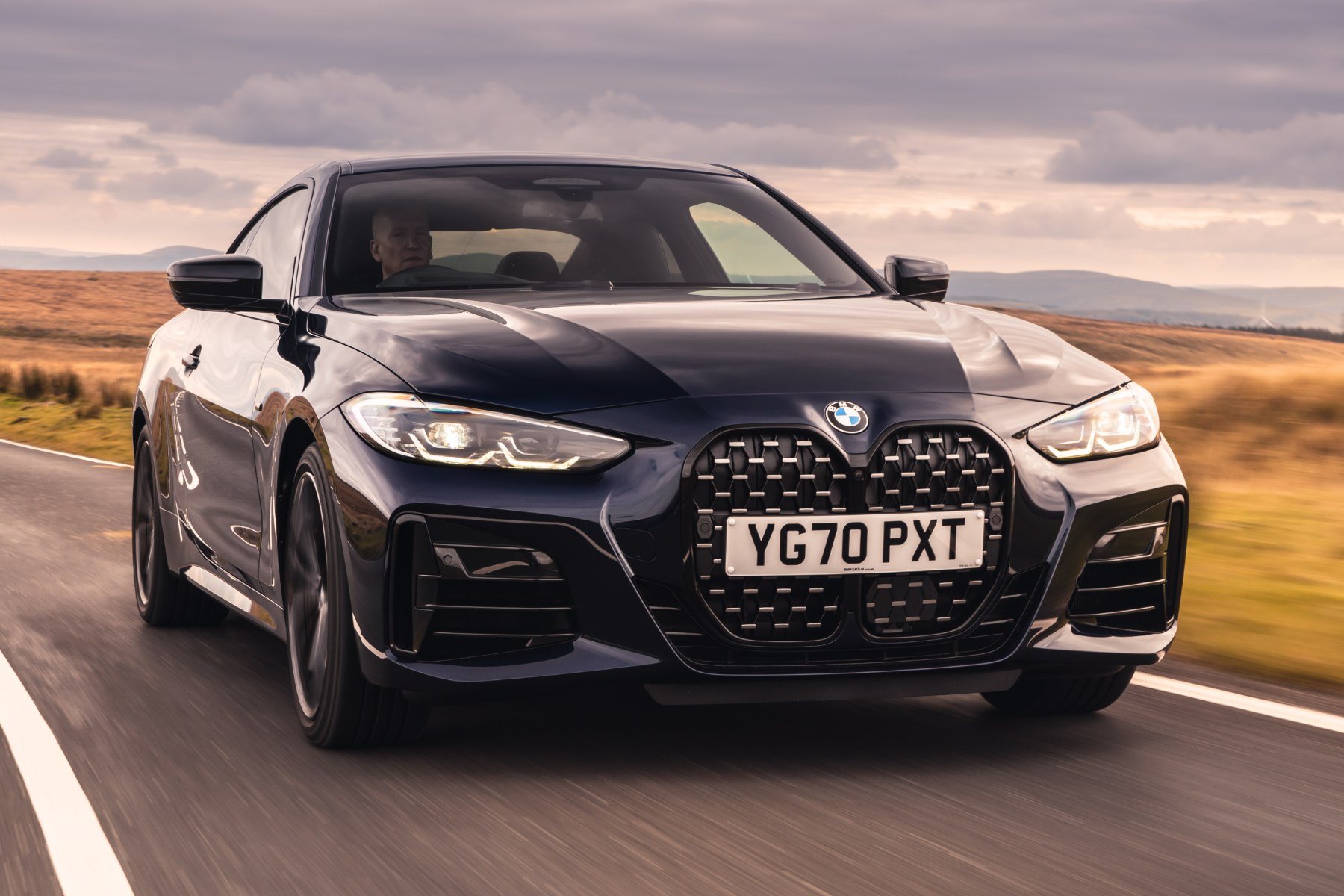 BMW 4 Series Coupe
Remember when social media went into a meltdown over the size of the grille on the BMW 4 Series Coupe? We hope this doesn't sound like we're damning it with faint praise, because it looks far better in the metal than it does on a smartphone. You can make up your own mind, but in just about every respect, the 4 Series feels a class above the 3 Series. It's better to drive, the styling is suitably bold and the interior is a real class act. Crucially, the entry-level 420i is probably the best 4 Series you can buy.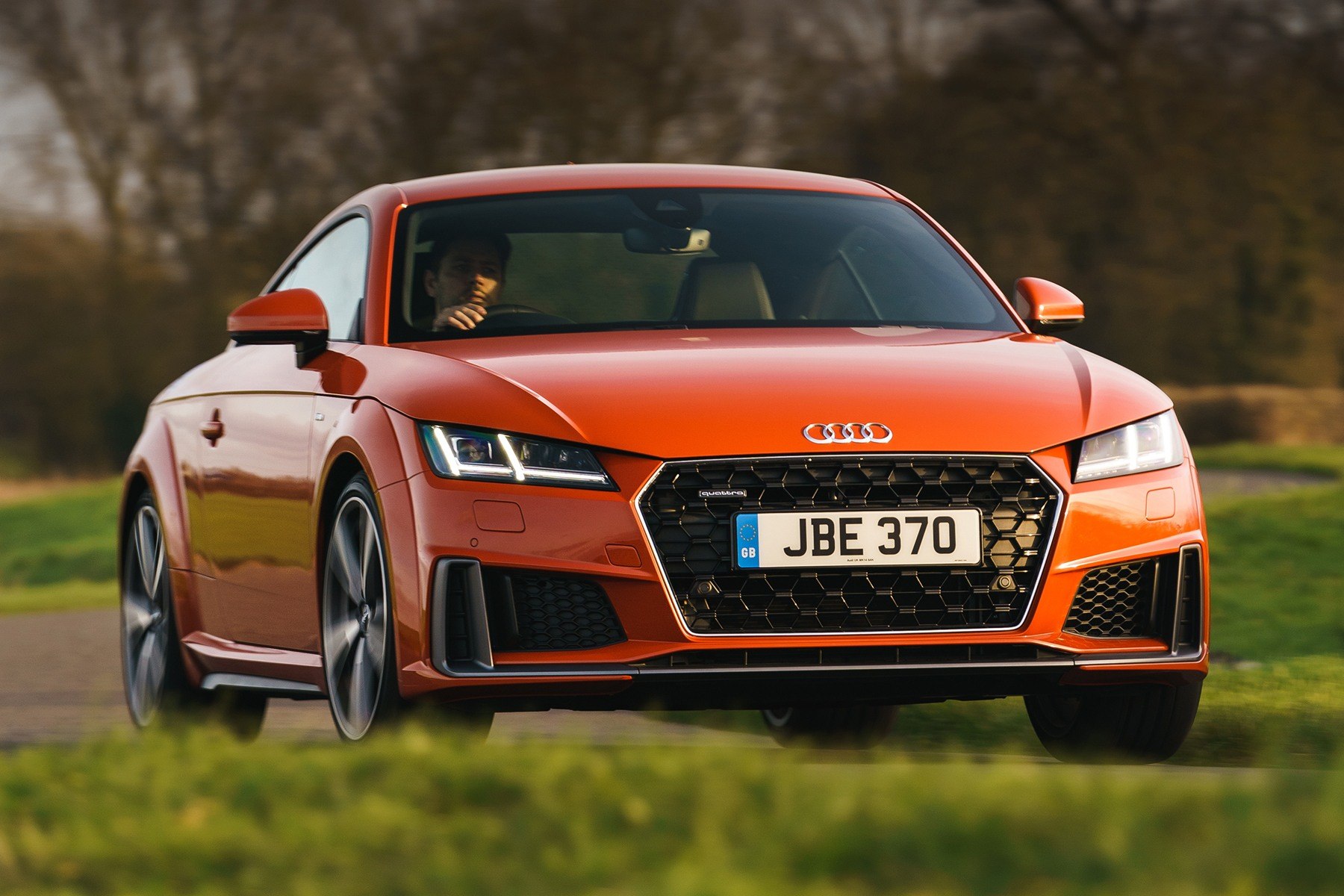 Audi TT Coupe
The current, third-generation Audi TT might lack the wow-factor of the original model, but it remains one of the most popular sporty coupes you can buy. It has the look and feel of a 'baby Audi R8', and it even performs like one if you opt for the flagship TT RS. OK, so a five-cylinder engine producing 400PS can't quite reach the heights of a V10 supercar, but you'll be able to explore more of the TT's potential on a British B-road. In all cases, the TT looks superb, boasts a high-class interior and retains a strong image.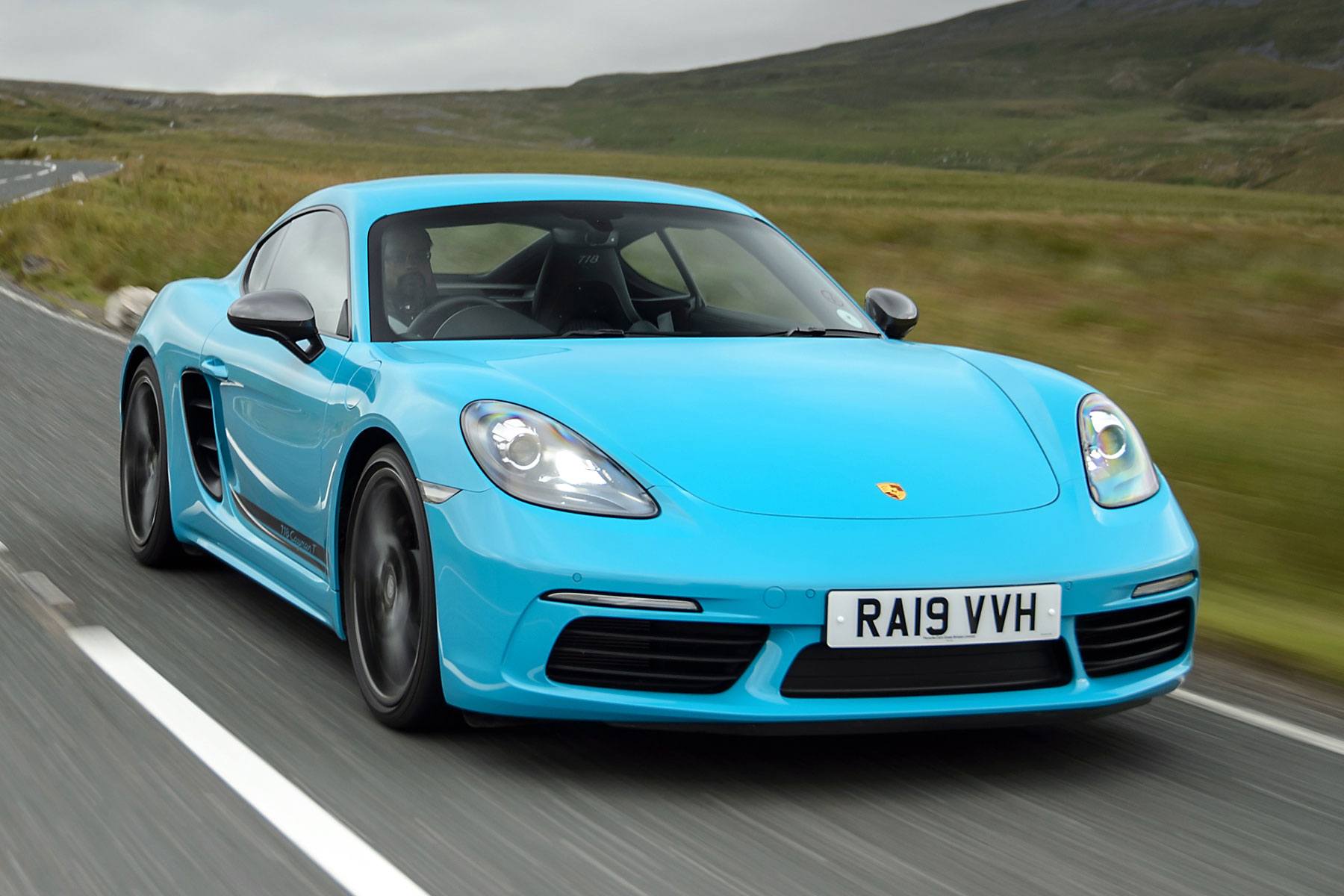 Porsche 718 Cayman
The 718 Cayman is the most affordable Porsche sports car you can buy – costing around £2,000 less than the equivalent 718 Boxster – but the driving experience is far from basic. If you're prepared to look beyond the slightly underwhelming 2.0-litre four-cylinder engines, you'll find a car that offers many of the joys associated with a Porsche 911 for a much cheaper price. It feels noticeably sportier and more bespoke than a BMW 2 Series or Audi TT, with a delightful cabin and superb build quality. It's also worth remembering that even the lowliest 718 Cayman will sprint to 62mph in 5.1 seconds before hitting a top speed of 170mph.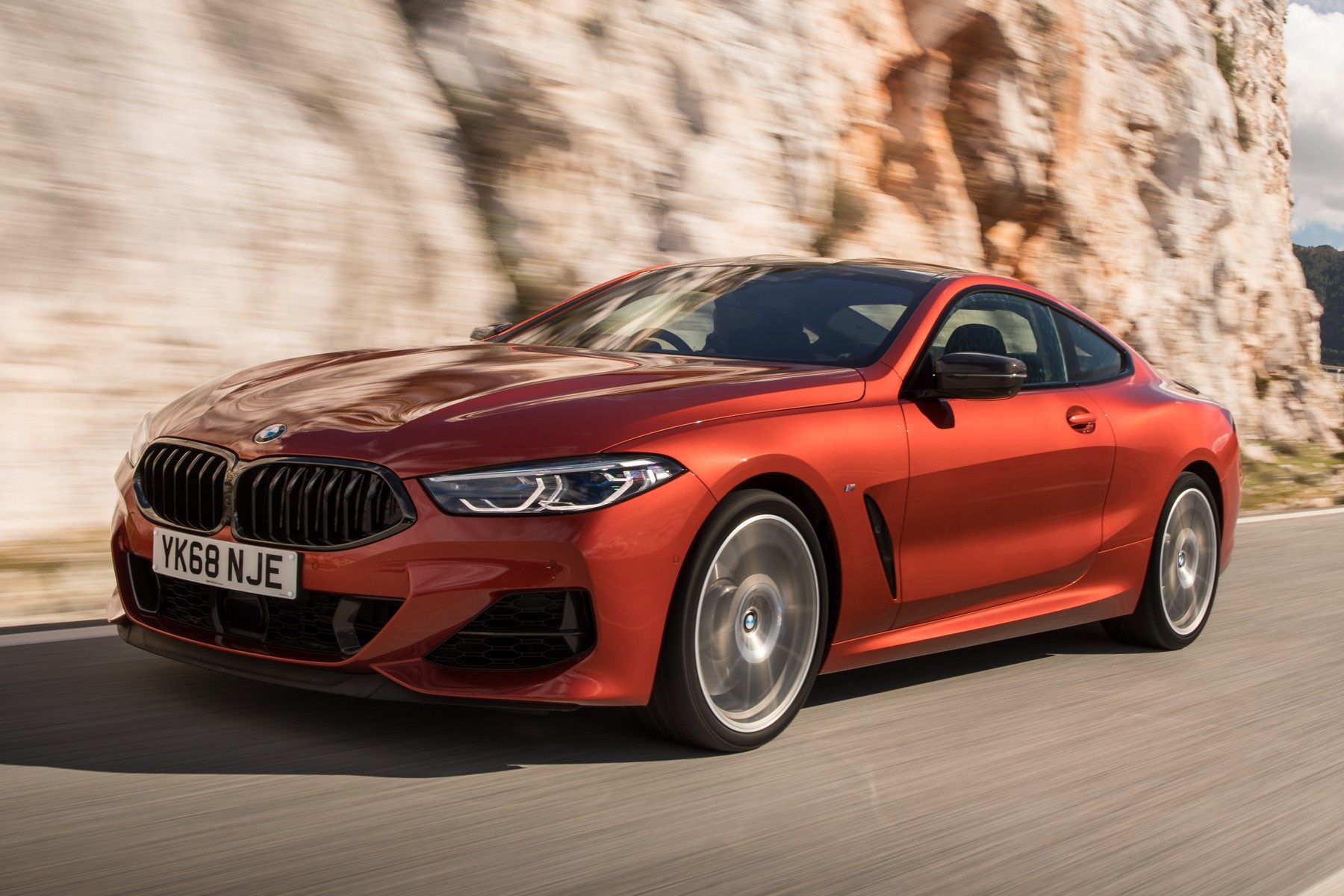 BMW 8 Series Coupe
With prices ranging from £77,000 to £129,000 before you select any extra-cost options, you'd be forgiven for thinking the BMW 8 Series Coupe is expensive. However, when viewed alongside the likes of the Aston Martin DB11 and Bentley Continental GT, it's actually a bit of a bargain. The range-topping V8 models will catch the eye, but don't rule out the 840d. Diesels might have become unpopular now, but the engine is impressively smooth, refined and relatively economical. For crossing the odd continent in a relaxed and cosseting manner, few cars come close to the 8 Series Coupe.
Do all coupes have two doors?
In the past, coupes tended to have two doors, although the likes of the Ford Capri bucked the trend by having a hatchback, turning them into three-door coupes. Today, the word is widely used to describe cars with a sloping roofline, such as the Mercedes-Benz GLE Coupe and Porsche Cayenne Coupe. The idea of an SUV coupe might seem like a contradiction in terms, but that's just how it is. The five-door BMW 4 Series Gran Coupe also blurs the lines between a hatchback and a coupe.
Can I carry a dog in a coupe?
A coupe with an enclosed boot is unsuitable for carrying dogs, but the front passenger seat or rear bench could be used for such a purpose. Don't forget to secure your canine companion properly. Alternatively, you could consider a car like the BMW 4 Series Gran Coupe, which offers the styling of the 4 Series Coupe and the practicality of the 3 Series hatchback. For more space, take a look at the growing range of so-called SUV coupes.
What is a coupe-cabriolet?
In theory, a coupe-cabriolet should offer the best of both worlds: a drop-top for sunny days and a secure closed roof for the winter. They grew in popularity around the turn of the millennium, with cars such as the Mercedes-Benz SLK, Peugeot 206 CC and Ford Focus CC dominating the sector. Today, many manufacturers have ditched folding metal roofs in favour of less complex and lighter fabric tops. If you're buying a used coupe-cabriolet, make sure the roof doesn't leak.
Ask HJ
Can you recommend a modern replacement for my Fiat Coupe?
I recently lost my beloved 1998 Fiat Coupe 20v Turbo, after a head-on collision with a drunk driver. We were lucky to walk away. Having owned the car since 2002 I am looking for a replacement with the same charisma and excitement of my old Fiat. I need at least four seats, with some reasonable space in the back for growing teenagers. I would like a leather interior, a sunroof and hassle-free ownership (the Fiat was very reliable). Safety is, maybe not surprisingly, a key consideration. Ideally, I'd like to get a great value car and have a maximum budget of £25,000 but would prefer to spend less. If I pick the right car I am likely to keep it for the long haul. Any suggestions, please?
How about a Kia Stinger? It's a left-field choice, much like your Fiat Coupe, with a spacious interior and long transferable warranty. Your budget won't quite stretch to the sporty GT S but the 2.0-litre petrol is no slouch. If you'd prefer a premium alternative, take a look at the Mercedes C-Class Coupe or BMW 4 Series.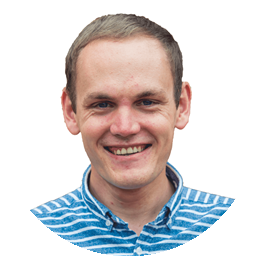 More Questions
More sports car guides
More expert car guides