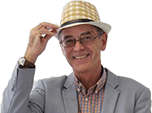 Aston Martin DB11 (2016–)
Last updated 10 June 2019
Brilliant fun to drive, thunderous soundtrack, beautifully styled.
Expensive running costs, disappointing cabin, harsh ride quality on less than perfect roads.
Updated 28 June 2017
DB11 now available with a 4.0-litre V8
Producing 510PS and 675Nm of torque, the V8 propels the DB11 from 0-62mph in just 4.0 seconds and on to a top speed of 187mph. CO2 emissions are 230g/km with and an official fuel economy figure of...
Introduction
Comfortable, fun to drive and beautifully styled, the Aston Martin DB11 is one of the very finest grand tourers. It isn't without its faults, owing to its frightening thirst for fuel and slightly disappointing interior, but in our view this is one of the most rounded GT cars money can buy.
Aston Martin has always had a knack for producing great looking cars, but the DB11 is among its modern best with muscular lines, vast bonnet and low-slung grille providing an approving nod to the DB10 Bond car that took centre stage in the movie Spectre.
The DB11 is dazzling to drive too, with its agile chassis and responsive steering fuelling genuine Bond-like thrills. Engine choices are split between Aston Martin's in-house developed 5.2-litre V12 and the Mercedes-AMG sourced 4.0-litre V8 - both use twin-turbocharging to develop a respective 608PS and 510PS.
The Mercedes-AMG sourced V8 is thunderous fun, with 675Nm of torque flowing from just 2000rpm. The high revving V8 peaks at 6000rpm, while power is fed to the rear-wheels via an eight-speed torque converter automatic gearbox.
The DB11 uses double wishbones at the front and a multi-link set-up at the rear to blend the V8's potency with long-legged comfort of a grand tourer. The rear wheels will kick out with an occasional sideways nudge of protest under heavy power on wet roads, but the DB11's smooth power delivery and progressive steering make it a surprisingly easy car to tame. Fun does come at a price, however, with the V8 returning an official 28.5mpg and 230g/km of CO2. 
Rough roads do inevitably transfer some heavy bumps into the cabin, but the DB11 gets most things right when it comes to comfort and refinement. Although passengers might take a different view, with the tiny rear seats providing little comfort for those over four feet in height.
The interior is one of the few areas where the DB11 underwhelms, with its mixture of cheap plastics and hand stitched leathers disappointing and pleasing in equal measure. The cabin is, for the most part, a comfortable and pleasant place to spend time, it's just a pity that some of the trim feels a little short on quality for a £150,000 GT car.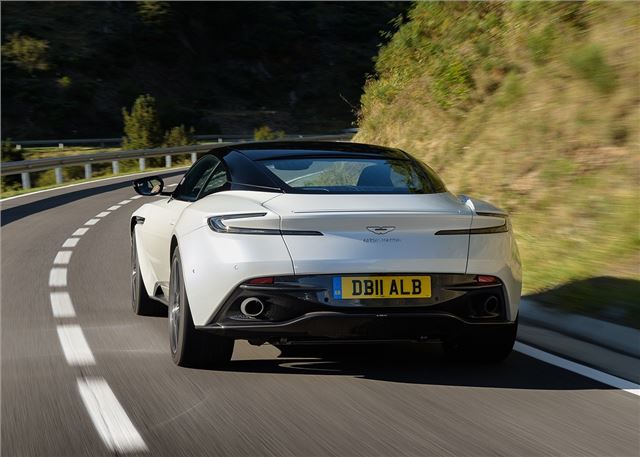 Contract hire from

£2,338.25

per month