Best convertible cars 2022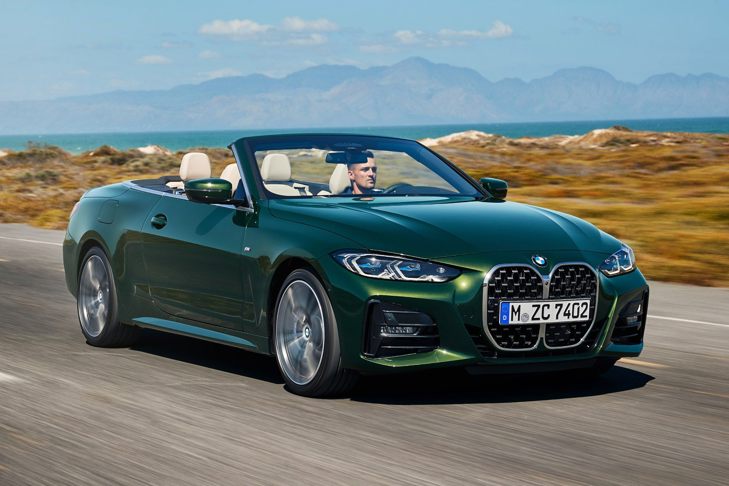 It's not hard to see why convertible cars are so popular in the UK. Sunny days are few and far between, so why would you want to hide away in a car with a closed roof?
A convertible allows you to make the most of the sunshine while feeling the wind in your hair – assuming you haven't gone for the Ross Kemp look.
Of all the European nations, only Germany records more convertible sales than the UK, so you won't be short of choice when you're searching for a new drop-top. Many convertibles feature an electrically operated folding roof, so you won't even have to leave the car when the weather changes its mind.
We've donned our sunglasses and slapped on the factor 30 to go in search of the best convertible cars on sale in 2022. We haven't included any sports cars, as we think a good convertible or cabriolet (the words are more-or-less interchangeable) should be comfortable, safe and practical enough to be used in all weathers.
MINI Convertible
The MINI Convertible is every bit as fun to drive and great to live with as the regular MINI hatchback, but with the added bonus of a fabric roof. It's not quite as practical as its tin-top sibling, but you can use the rear seats for extra storage if you can't fit your holiday luggage in the boot. Naturally, you'll want to explore the vast array of personalisation options, but even an entry-level MINI Convertible will feel more special than most superminis. Indeed, if you're after a small convertible with a proper folding roof, this is probably your only option.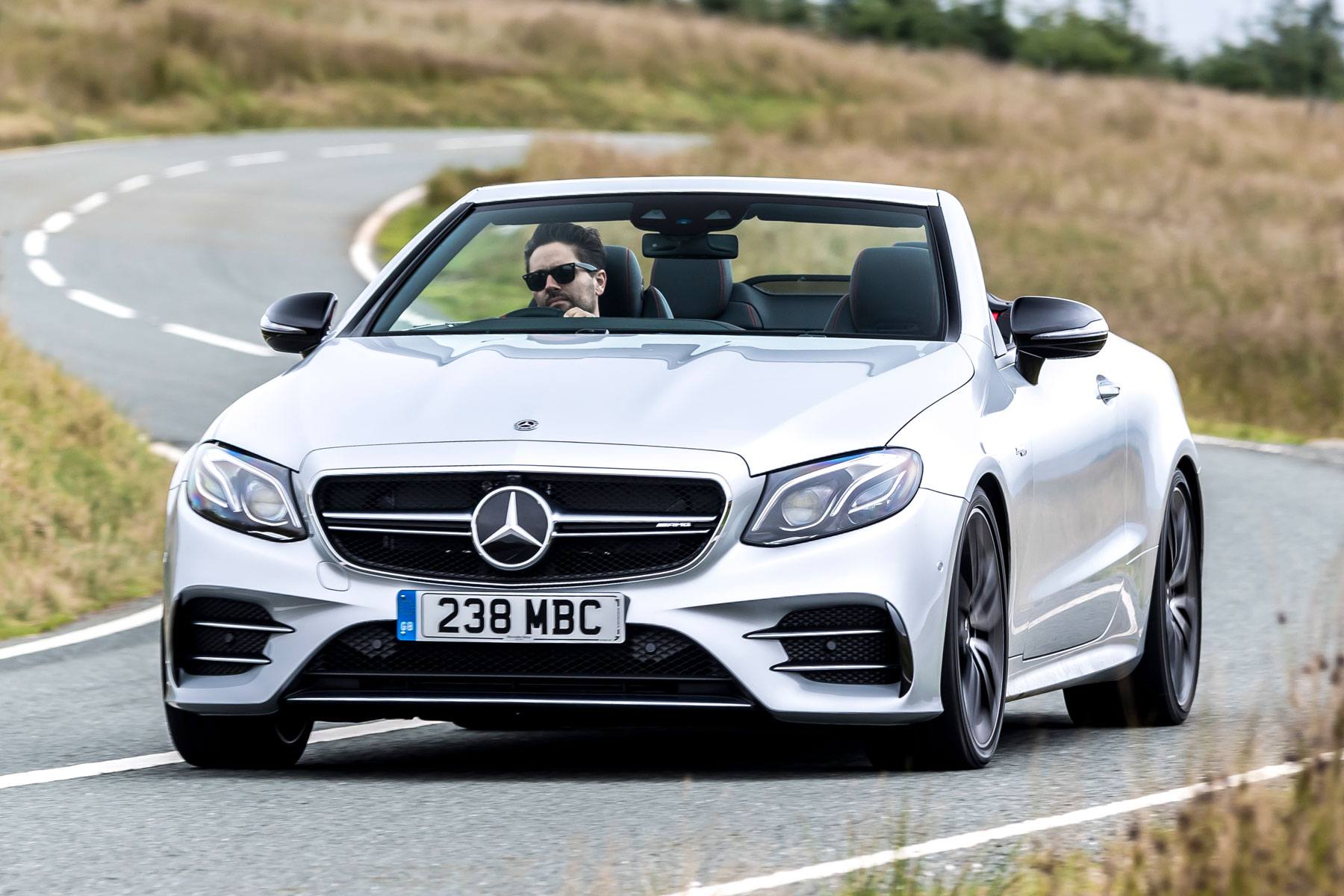 Mercedes-Benz E-Class Cabriolet
Why have we chosen the Mercedes-Benz E-Class Cabriolet over its C-Class and S-Class siblings? Well, it's more spacious than the C-Class yet it offers the nearly the same luxury feel as the larger and more expensive S-Class. To use the 'Goldilocks' method of testing, this makes it 'just right'. There's enough room for four adults to travel in comfort, plus a surprisingly large boot and an insulated fabric roof. The latter opens or closes in just 20 seconds, so you needn't live in fear of dark clouds or getting caught in a sudden downpour. It's like getting an S-Class Cabriolet on the cheap.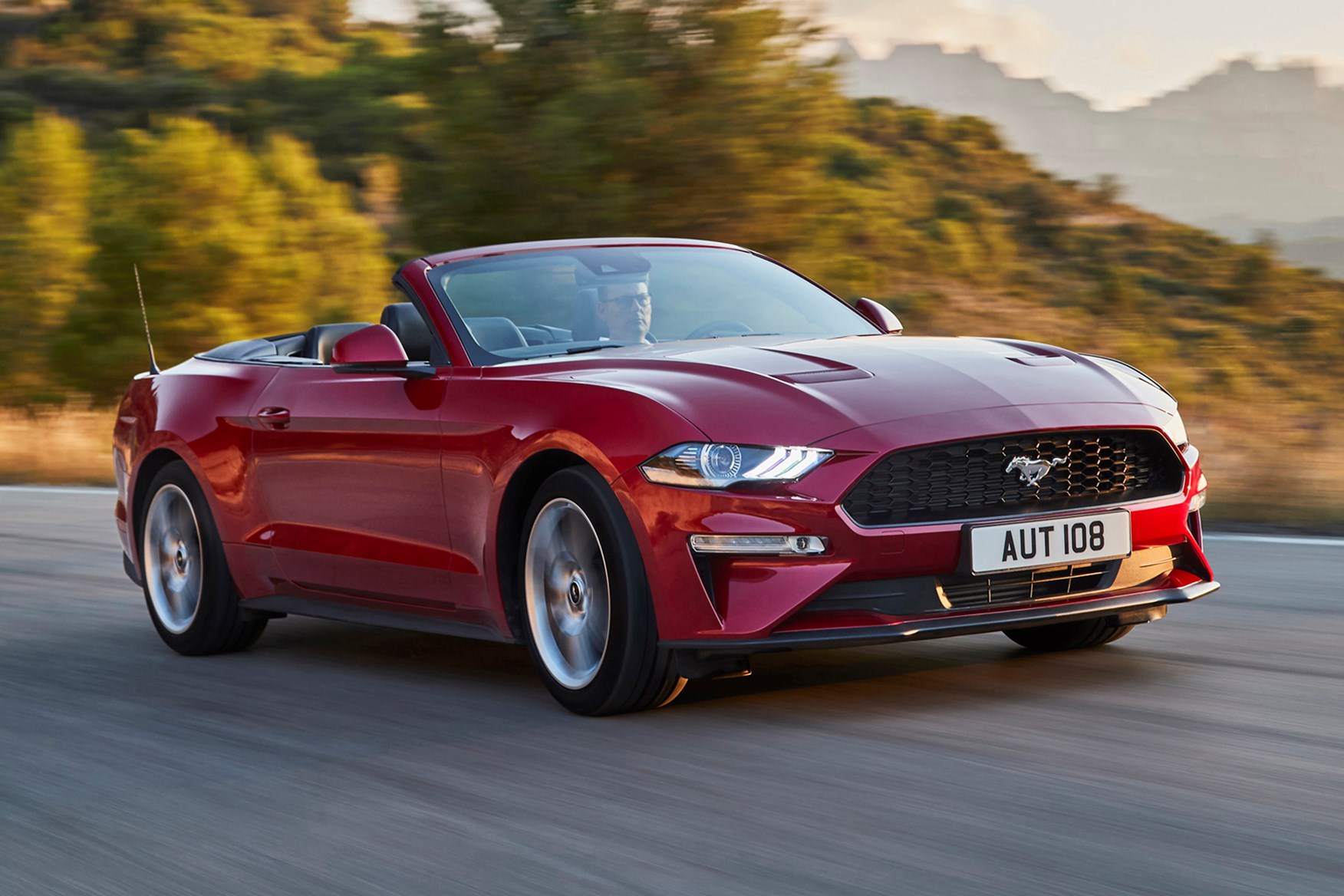 Ford Mustang Convertible
The Ford Mustang is the convertible for you if you're after a big ol' slice of Americana. The 2.3-litre four-cylinder EcoBoost engine has now been dropped, which leaves just the full-fat 5.0 V8. Frankly, with the roof down, there's no substitute – the rumbling V8 gives us goosebumps even at idle. The Mustang looks iconic, too; rock up at a 'cars and coffee' event and you'll turn as many heads as a supercar with a six-figure price tag. A facelift in 2018 refreshed the Ford's styling and improved the quality of its interior. You wouldn't call it premium, but then nor is the price.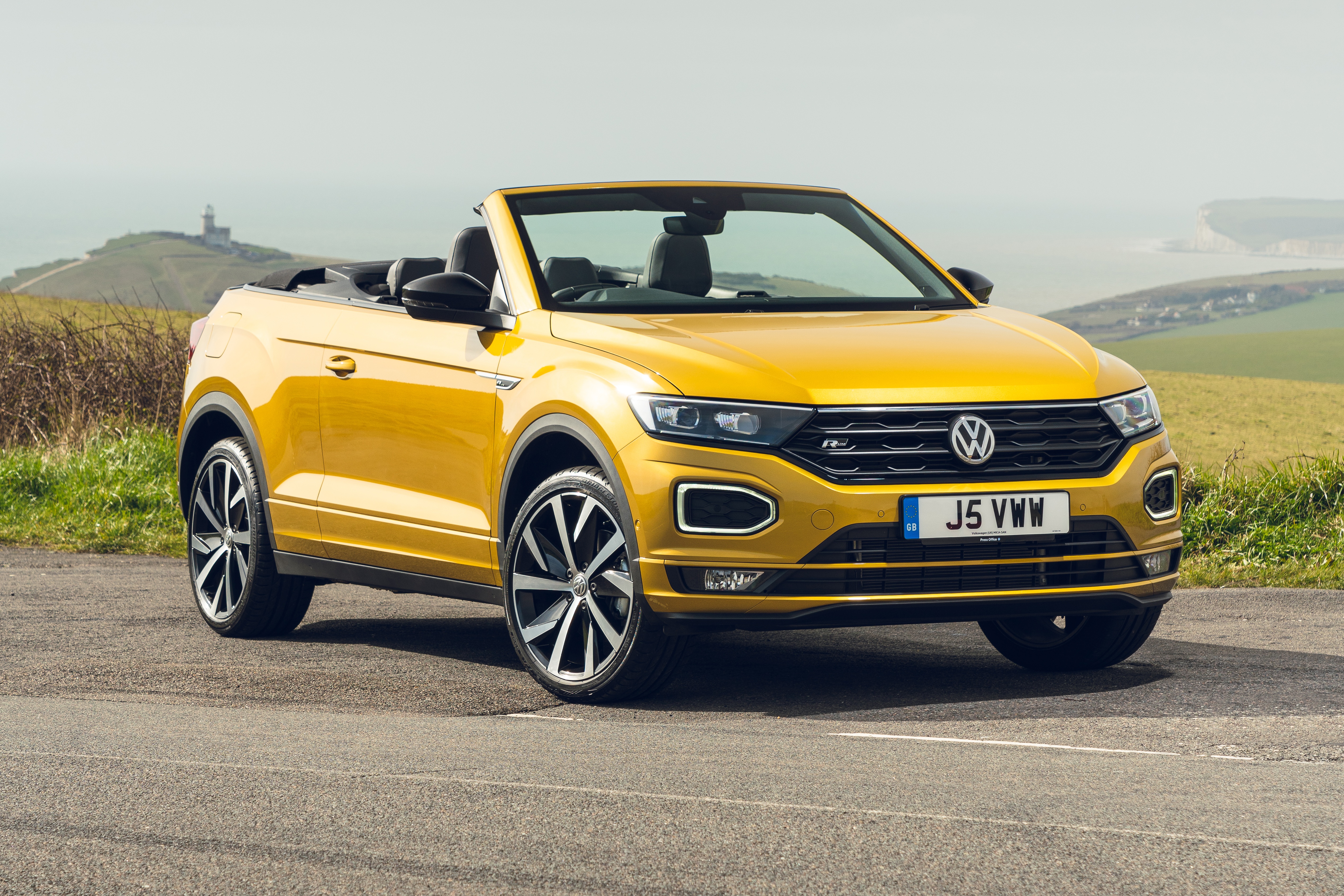 Volkswagen T-Roc Cabriolet
Don't knock it until you've tried it, because the Volkswagen T-Roc Cabriolet makes more sense than you think. With convertible sales on the slide and SUVs more popular than ever, Volkswagen has decided to try something different. Land Rover's experiment with the Range Rover Evoque Convertible ended in failure, but the T-Roc Cabriolet is cheaper and arguably less divisive. The entry-level version comes loaded with equipment, and even if it's less practical than the standard T-Roc, it's likely to be fine for young families or couples who fancy some sunshine. Exclusivity is guaranteed…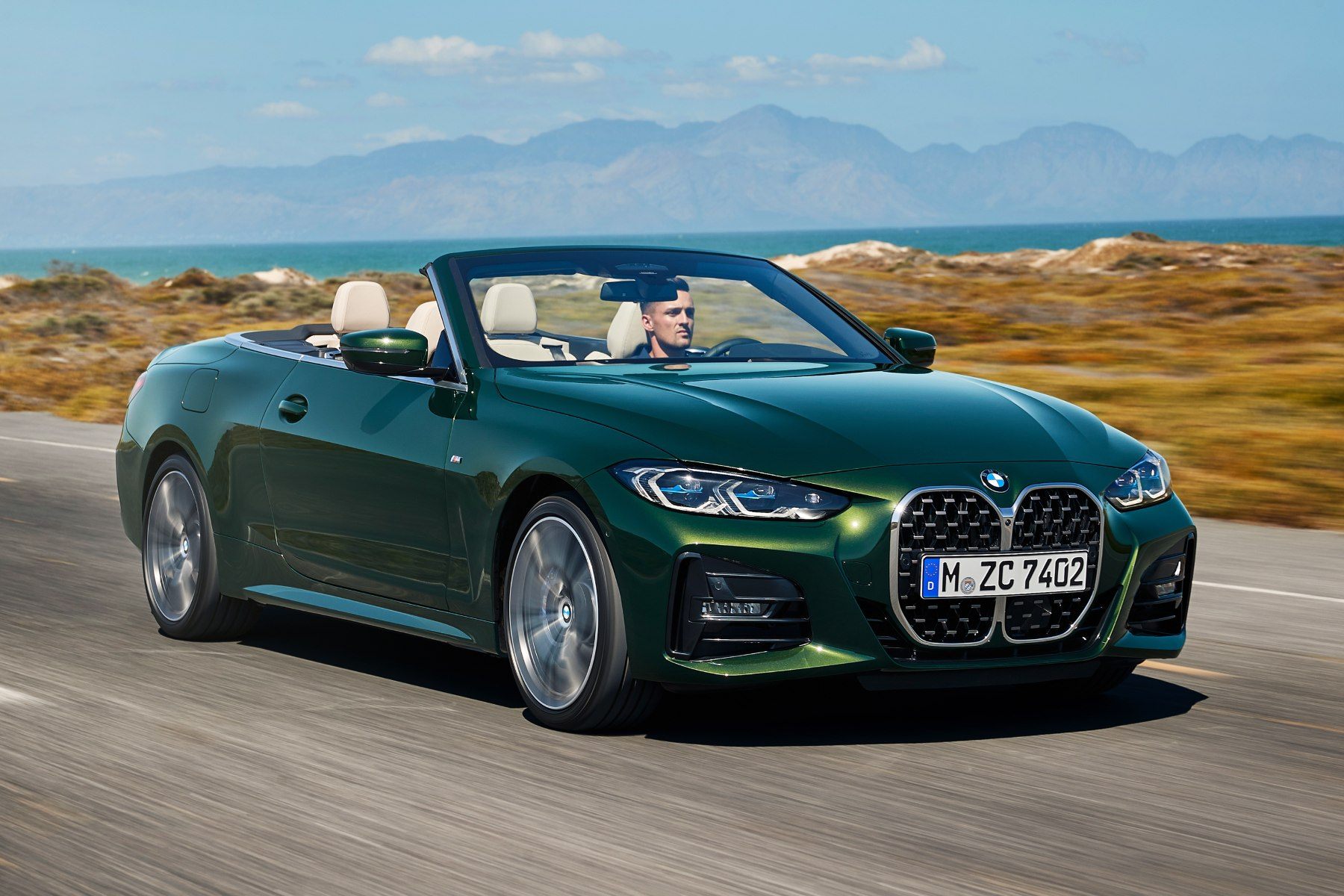 BMW 4 Series Convertible
BMW has ditched the folding metal hard-top of the old 4 Series Convertible in favour of a simpler fabric roof. It's 40kg lighter than the complex old version, which helps to improve performance, reduce fuel consumption and increase practicality. So far, so convincing –  so what's the catch? Well, the size of the BMW kidney grille divides opinion like a well-known yeast extract, but we think it suits the design of the convertible. What's more, if that's the only negative aspect of the 4 Series Convertible, we think it's a small price to pay.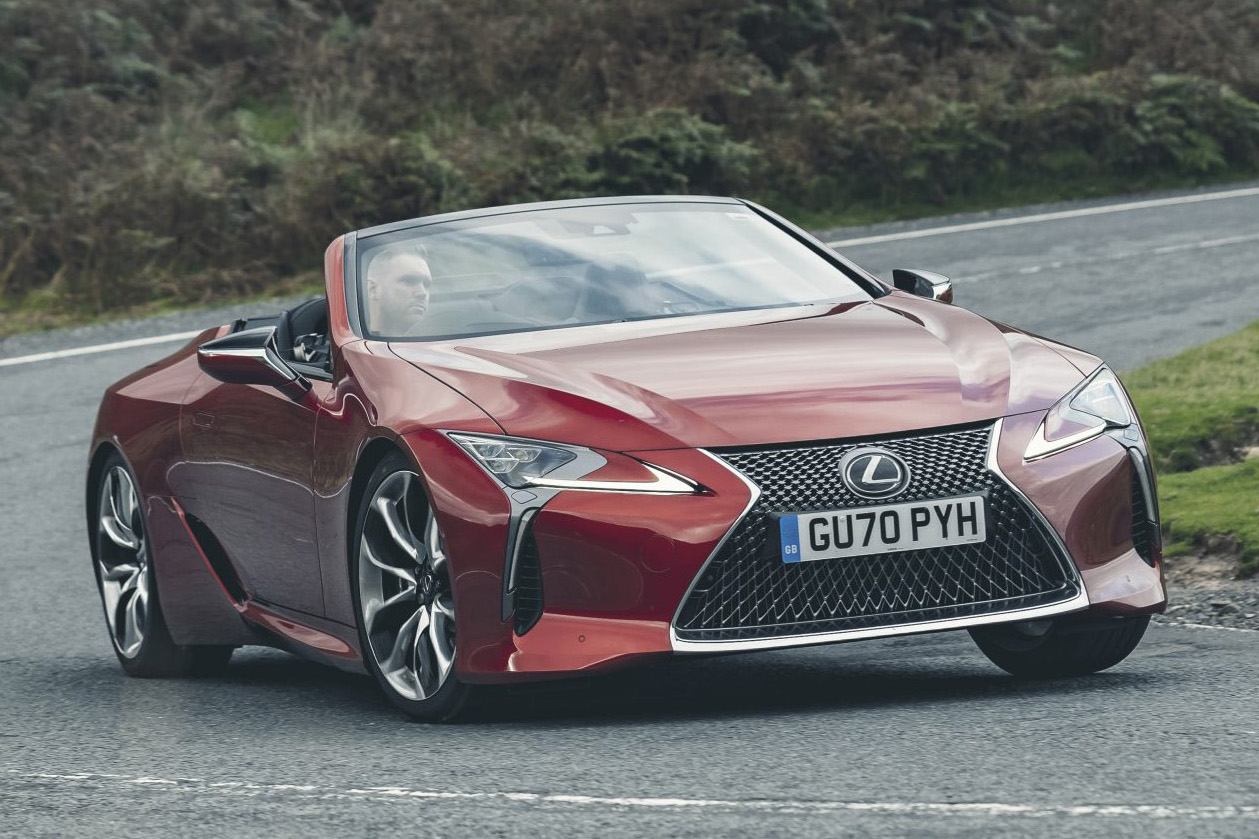 Lexus LC 500 Convertible
You could play it safe and buy German. Alternatively, you could dare to be different by opting for the stunning Lexus LC 500 Convertible. With prices starting from around £95,000, it isn't cheap, but let's consider the positives. This is a rear-wheel-drive convertible powered by a 5.0-litre V8 engine, with styling that gets you noticed everywhere you go. It really does look like nothing else. Quality is on a par, if not better, than its Teutonic rivals, while the interior looks and feels as bespoke as the outside. If that's not enough, the Mark Levinson audio system is one of the best on the market.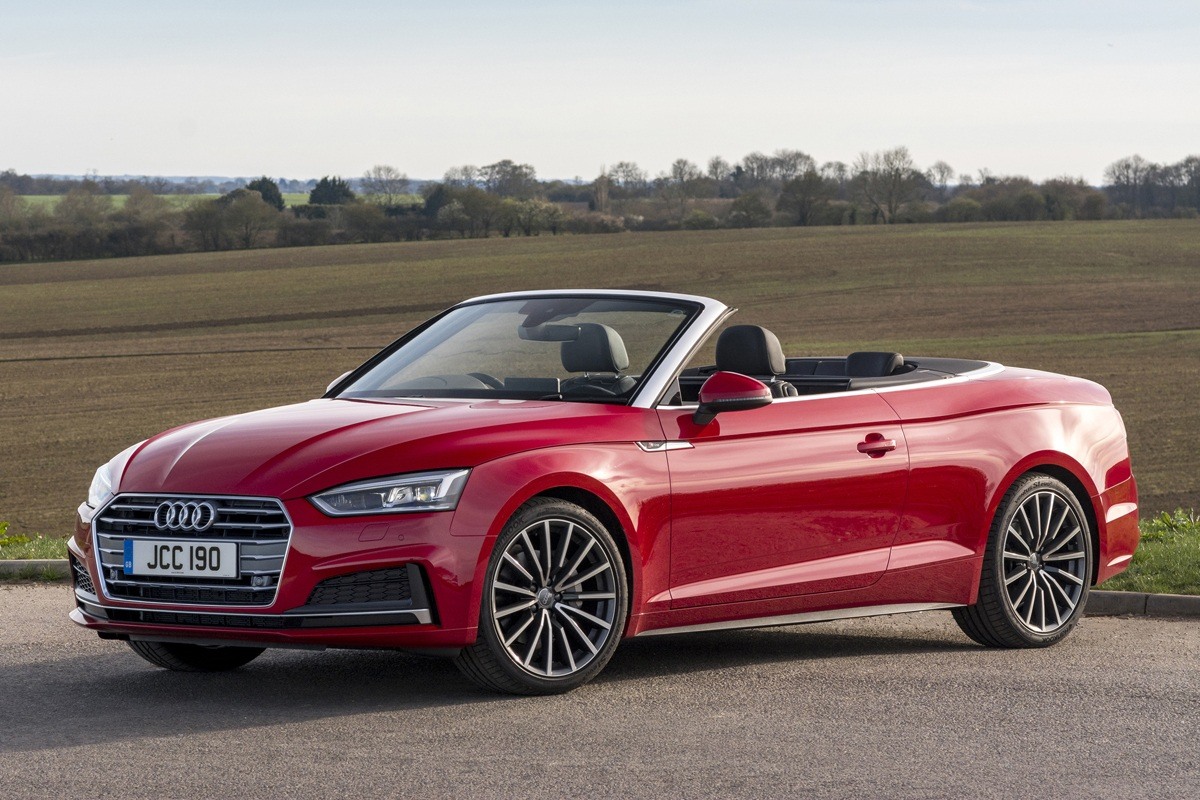 Audi A5 Cabriolet
The Audi A5 Cabriolet is one of the best all-rounders in the relatively small convertible market. It's a drop-top you can use in all weathers, thanks to its acoustically-insulated, multi-layer roof. This can be opened in just 15 seconds at speeds of up to 31mph, and a new one-touch function means you don't have to keep your finger on the button. Even the entry-level Sport model offers a generous level of kit, with standard equipment now including LED headlights and a 10.1-inch dashboard display. Quality is up to the standards you'd expect from Audi, and all engines offer a great blend of performance and economy.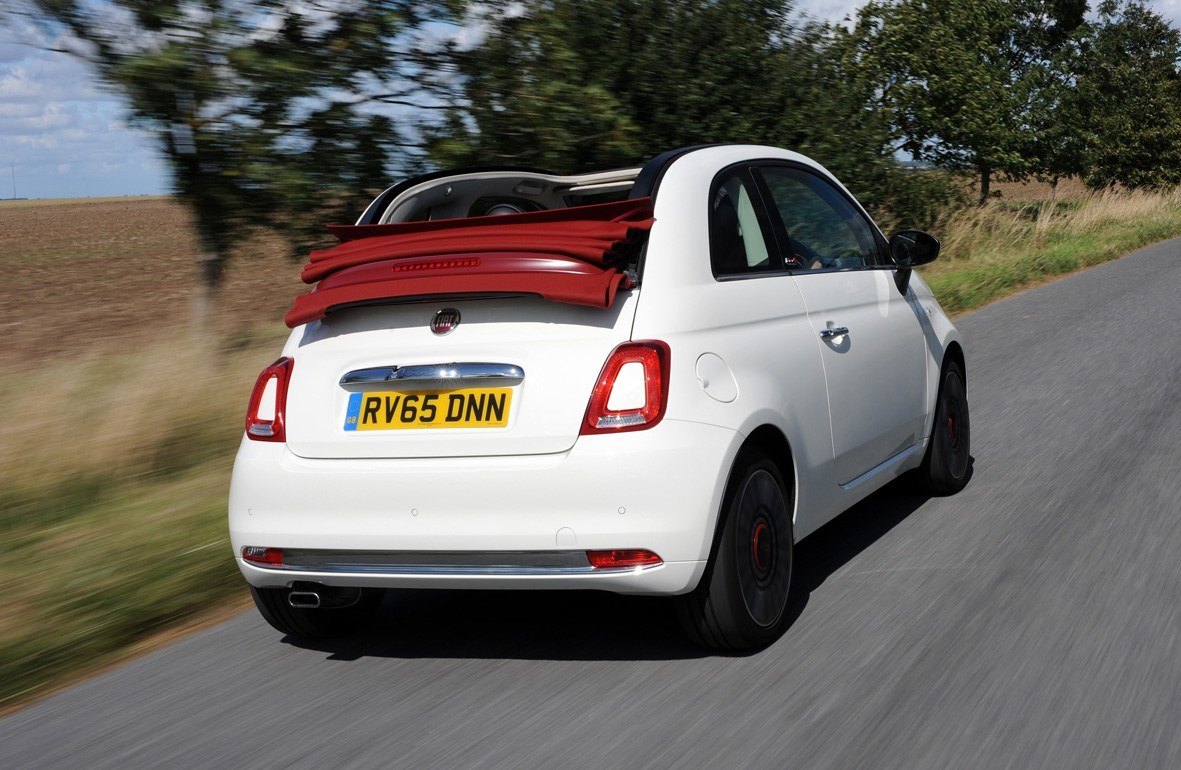 Fiat 500C
Before you say it, we know the Fiat 500C isn't a proper drop-top, but there's a good reason why it has made our list of the best convertible cars. It retains all the retro charm of the standard Fiat 500, but with the bonus of a full-length electric sunroof. With the roof shut, it feels just like the tin-top version, but sliding back the top, which can be done at speeds of up to 37mph, adds a fresh layer of enjoyment to the 500 experience. A wide range of personalisation options also means you can create a 500C that's right for you.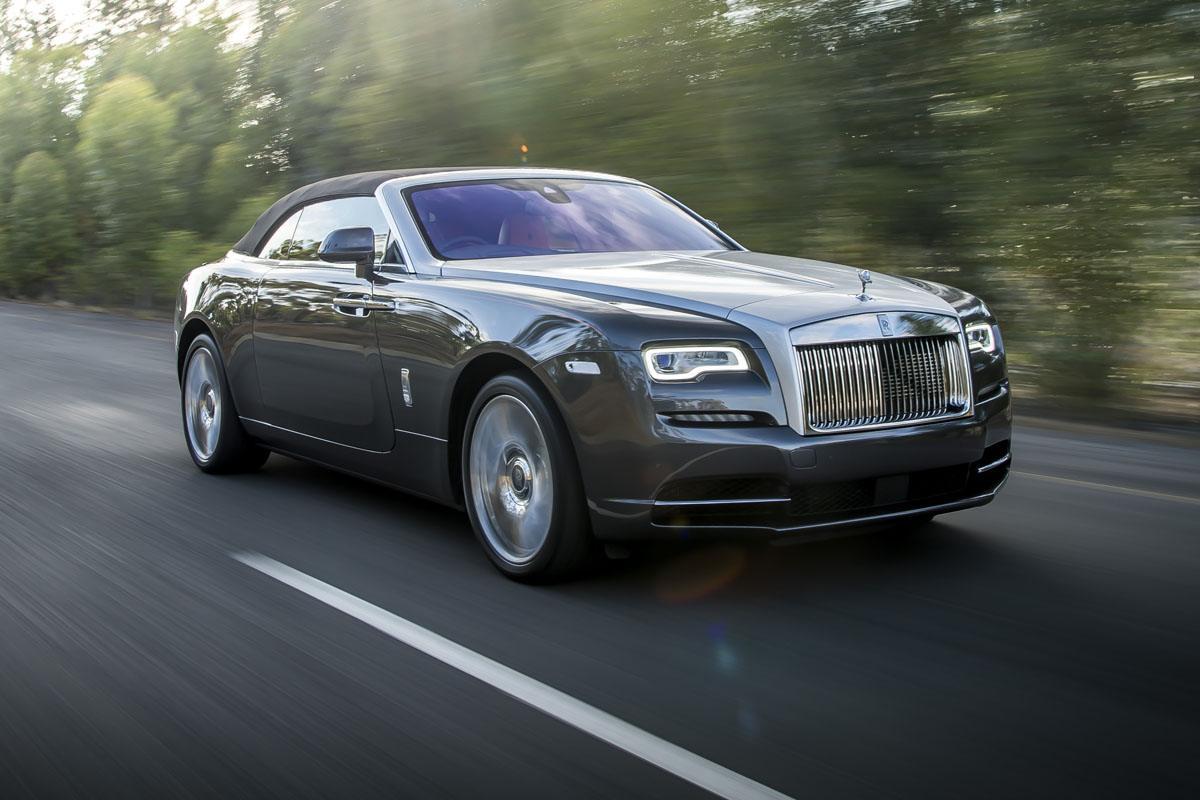 Rolls-Royce Dawn
According to Rolls-Royce, the Dawn is 'the sexiest Rolls-Royce ever built'. It's hard to disagree with that, although you'll need to find around £300,000 for the privilege of owning what is probably the best convertible in the world. It would be vulgar to discuss performance figures, so let's just say the 6.6-litre V12 engine is more than up to the challenge of powering this elegant and sumptuous superyacht for the road. The roof operates in complete silence at speeds of up to 30mph and opens to reveal a luxurious cabin that's high on pomp and circumstance.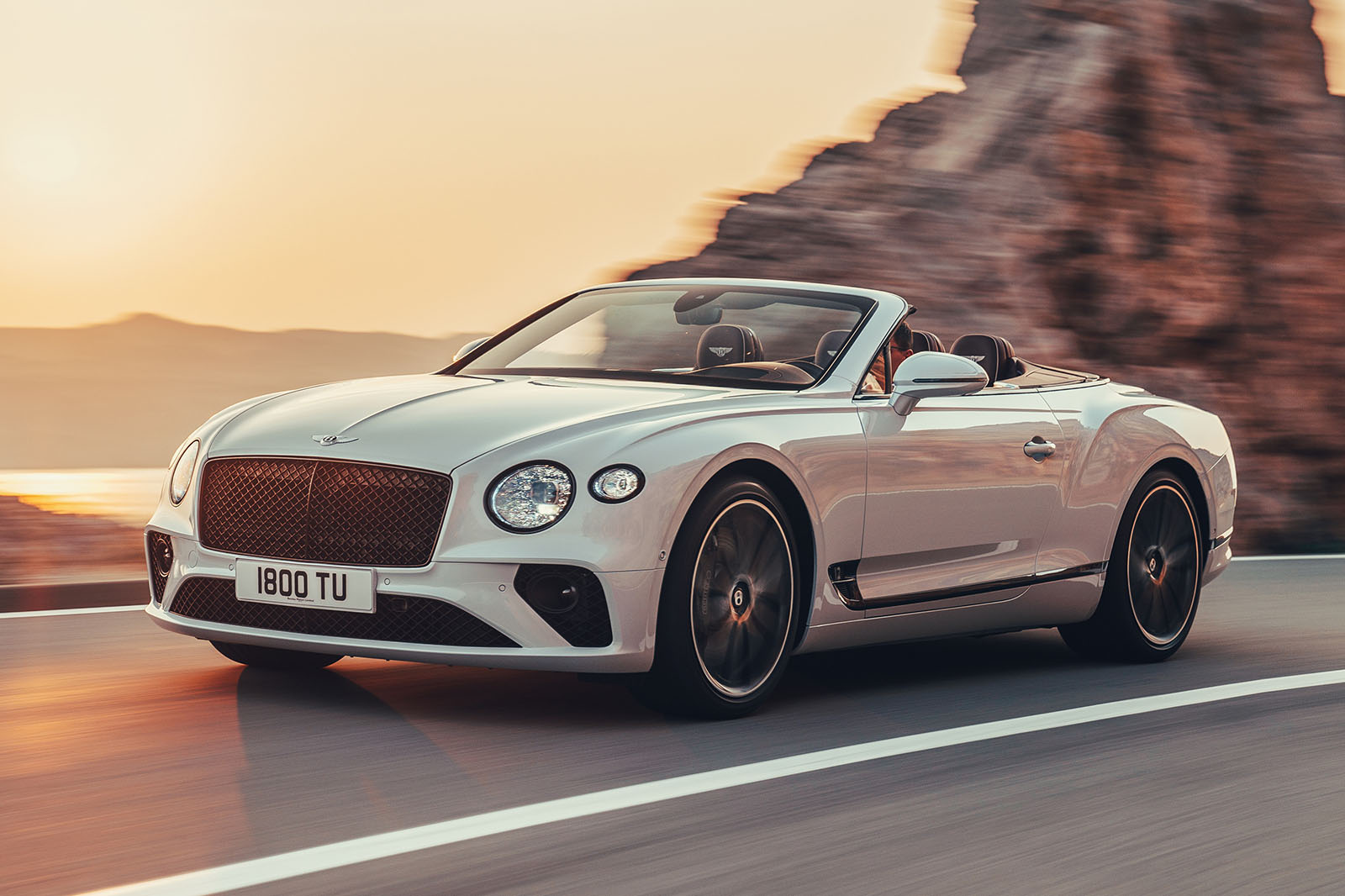 Bentley Continental GT Convertible
In the context of the Rolls-Royce Dawn, the Bentley Continental GT Convertible is a bit of a bargain. It's also more of a driver's car, so this is the luxury convertible to choose if you prefer B-roads to boulevards. You can select from twin-turbocharged 4.0-litre V8 or 6.0-litre W12 engines, with the former offering the best blend of running costs, performance and soundtrack. With the roof up, the GT Convertible is as quiet and cosseting as the hard-top Continental GT. In the open air, it's the perfect way to while away a sunny evening as you flit from café to café.
I'm worried about security. Is a convertible right for me?
If you're concerned about leaving your convertible parked on the street, especially overnight, you might be advised to buy a car with a folding metal roof. When closed, these roofs offer the same level of protection as a standard car, so you should have fewer sleepless nights. Metal roofs are less popular than they were a few years ago, but take a look at something like the Mazda MX-5 RF, which boasts a clever folding mechanism. That said, even soft-tops are much stronger and more resistant to theft than they used to be.
Are convertible cars more expensive to insure?
Unfortunately, a convertible is likely to cost more to insure than an equivalent car with a metal roof. Open cars are more prone to theft and vandalism, although buying a convertible with a folding metal roof will provide more protection. You also need to factor in the higher purchase price and costly repairs in the event of an accident. Don't be too disheartened, though, because cars like the Fiat 500C and MINI Convertible are relatively cheap to insure.
Do convertible roofs require special maintenance?
Aside from regular maintenance for the roof mechanism, a convertible with a folding metal top shouldn't require any special treatment. Always check your vehicle's handbook for more information, though. A fabric roof will demand more attention, so use a specialised fabric roof cleaner to remove bird droppings, tree sap and the like. Once clean, apply some protector to prevent the build-up of grime and to ensure moisture doesn't seep into the fabric. Watching water bead off a fabric roof is strangely satisfying.
Ask HJ
Are there any electric convertibles?
Which reasonably priced convertibles are available and are any of them available as electric or hybrid?
The electric/hybrid convertible market is currently pretty limited. If you don't need to carry many passengers, look at the Smart EQ ForTwo Cabrio or Fiat 500 Electric Cabrio. There's a Tesla Roadster on its way, but it's likely to be another year or two before it goes on sale in the UK.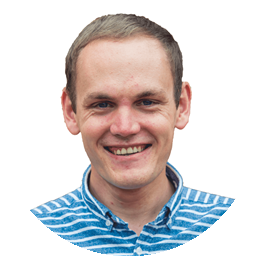 More Questions
More sports car guides
More expert car guides