Honda Proven to be Most Reliable 3-10 year old Used Car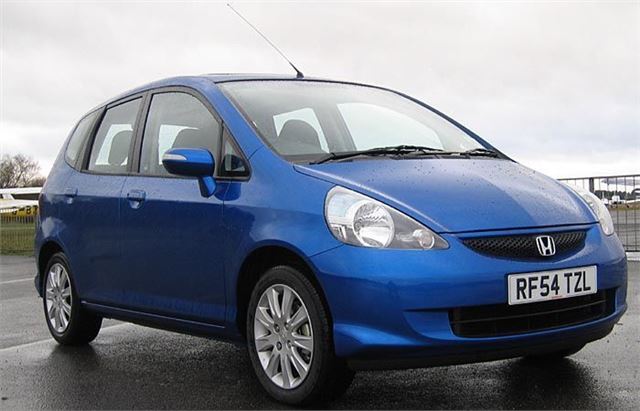 Warranty Direct claims data shows that Honda remains the most reliable used car brand in the UK for the seventh consecutive year.
Its Reliability Index (RI) is based on a mix of claims rate, mileage, cost of repair and age of car at the date of the failure
This is the most important and valuable reliability survey because it is based on hard fact from actual warranty claims. It is not an opinion pole where car owners sometimes think it advantageous for residual values to 'big' their cars up, however much they are spending on repairs. It also reflects manufacturer attitudes to warranties and post warranty goodwill.

Honda's reliability record shows just a one in 10 chance of its 3-10 year old cars suffering a breakdown in any given 12-month period. Toyota and Lexus are close behind.

Disquietingly, the Reliability Index figures based on 50,000 Warranty Direct policies, shows that many more expensive brands 3-10 years old will actually let you down more often.
Mercedes-Benz and Jaguar languish in the bottom 10, with Audi little better. 3-10m year old Land Rovers  are the UK's least reliable, with a 71% breaking down at least once every year.
Dave Hodgetts, Managing Director, Honda (UK), comented; "The reliability of our cars is a key focus for Honda as we strive to make every second of Honda ownership an enjoyable experience. This doesn't just start at the manufacturing stage, but is intrinsic throughout the research and development and during the parts procurement process, this focus ensures that we build reliable and high quality cars. Success in reliability studies like this, further proves the dedication, skill and passion of our engineers, both at the development and manufacturing stages, and we are incredibly proud to be the most reliable manufacturer in the industry – for an outstanding seven years running."  
The (now) British built Honda Jazz was named Britain's Best Used Supermini by consumer campaigns Which? It was also gained top spot in the 2012 JD Power owner satisfaction survey's supermini category for the ninth year running. Other recent wins include the CR-V being named most searched 4x4 in the Honest John Awards, the Jazz Hybrid taking the trophy in the Parkers Cost of Motoring New Car Awards eco car category and the new British built Civic taking the Parkers medium hatchback category, plus it beat all other competitors to take the overall Parkers Cost of Motoring New Car Awards overall title.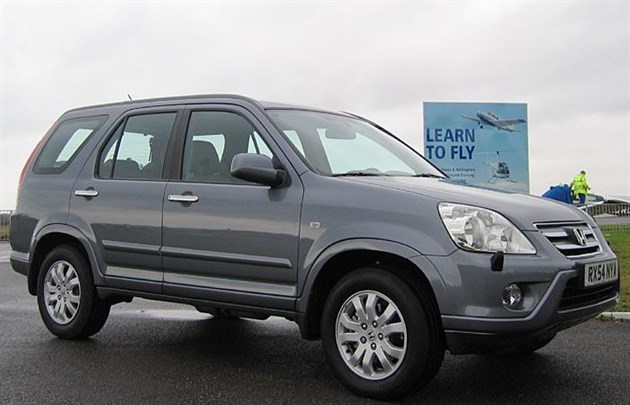 1  Honda  RI 39 Failure Rate 10%

2 Toyota RI 68 Failure Rate 17%

3 Lexus RI 82 Failure Rate 18%

4 Suzuki RI 50 Failure Rate 19%

5 Subaru RI 68 Failure Rate 20%

6= Hyundai RI 68 Failure Rate 21%

6= Mazda RI 91 Failure Rate 21%

6= Mitsubishi RI 91 Failure Rate 21%

9 Chevrolet RI 50 Failure Rate 22%

10 Nissan RI 96 Failure Rate 25%

11 KIA RI 95 Failure Rate 26%

12= Ford RI 87 Failure Rate 31%

12= Skoda RI 96 Failure Rate 31%

14 Citroën RI 95 Failure Rate 32%

15= Peugeot RI 99 Failure Rate 35%

15= Daewoo RI 102 Failure Rate 35%

15= Smart RI 104 Failure Rate 35%

18 Mini RI 146 Failure Rate 37%

19 FIAT RI 97 Failure Rate 38%

20= SEAT RI 118 Failure Rate 39%

20= Volkswagen RI 134 3 Failure Rate 9%

20= Volvo RI 161 Failure Rate 39%

20= Porsche RI 243 Failure Rate 39%

24 Vauxhall RI 123 Failure Rate 40%

25 BMW RI 175 Failure Rate 41%

26 Audi RI 197 Failure Rate 42%

27= Rover RI 167 Failure Rate 43%

27= Jaguar RI 184 Failure Rate 43%

29 Mercedes-Benz RI 215 Failure Rate 45%

30 MG RI 197 Failure Rate 48%

31= SAAB RI 161 Failure Rate 50%

31= Chrysler RI 207 Failure Rate 50%

33= Renault RI 137 Failure Rate 52%

33= Jeep RI 228 Failure Rate 52%

35 Alfa Romeo RI 202 Failure Rate 55%

36 Land Rover RI 300 Failure Rate 71%

Warranty Direct's managing director, Duncan McClure Fisher, said: "For most used car buyers, there are only a couple of factors that are taken into account when choosing a car. Reliability is always one of the top priorities.

"Cars have become increasingly complex, with lots of gadgetry on board, especially on executive models, where buyers expect more and more bang for their buck. Owners of these cars pay over the odds for the premium badge, but our study shows they could also be paying over the odds just to keep the car on the road.

"It's a balancing act for used car buyers. You can get cars that break down less often, but have higher repair bills, or you can buy a car that won't cost you much when it fails, such as a Renault, but lumbers you with more than a 50% chance of doing so. The one thing you do appear to be able to rely upon is buying Japanese."

Axle and suspension woes are the most common fault reported by the UK's motoring public, largely due to the perilous state of the nation's roads, accounting for 28.56% of all breakdowns handled by Warranty Direct. Electrical gremlins are the second most likely cause of an unwanted garage bill, with 24.3% of drivers reporting problems.

US brand Chevrolet that now builds most of its UK cars in Korea, also breaks into the top 10. It also has the lowest average repair bill, £227, of the most reliable marques. Unsurprisingly, Porsche models are the most expensive to repair, with an eye-watering average garage bill of £623.
More at Reliability Index
Comments