Honestjohn's Motoring Agony Column 08-02-2020 Part 2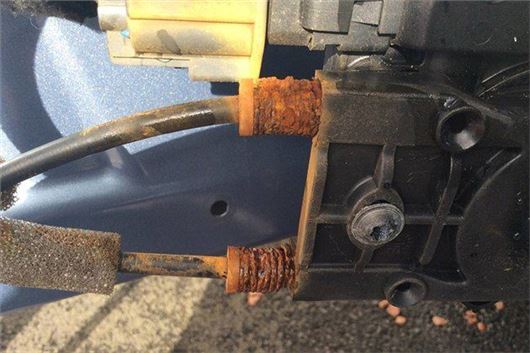 Published 06 February 2020
In Honestjohn's Motoring Agony Column 08-02-2020 Part 2 we spend time in doors, bother about bearings, stop leaks and attempt to solve many other reader's problems, with mixed success.
Fully rust-doored Jaguar 
I bought a 2011 Jaguar XF for its uncluttered lines and its first-class ride and handling but sadly I don't  think I will be replacing it with another XF because of component failures. Recently, at 33,000 miles, I have had to replace every element of the air-conditioning system and last year both front window winding mechanisms at a cost of well over £3000,  the latter also ruining a holiday, and due to what can only be described as cheeseparing (a piece of carbon steel wire rusting through, which operating in a hostile environment, should have been stainless -at a minuscule extra cost and which would have saved scrapping several kilos of metal and perfectly good motors. It is difficult to see the logic when the exhaust system is stainless. I was hoping to keep the car, which felt just right (as I have my 25-year old Mercedes E320 Sportline cabriolet). Can you suggest an alternative to the XF that drives as well and is built with a more consistent approach to  component  quality.
PJ, Poole
Photos of corrosion inside the doors of first generation XFs, along with many other faults here: https://www.honestjohn.co.uk/carbycar/jaguar/xf-2008/good/ The most reliable cars in this class are Lexus: https://www.honestjohn.co.uk/carbycar/lexus/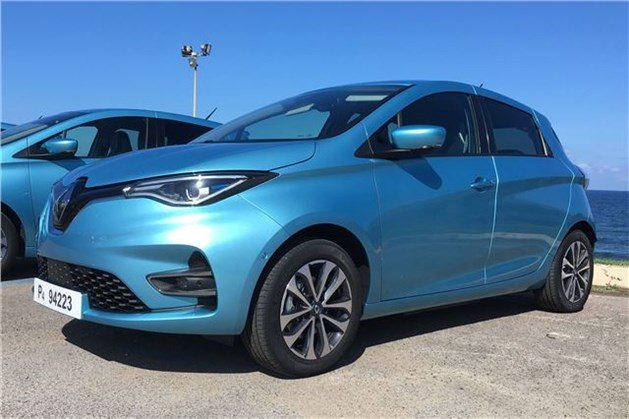 Rangeman
When an electric car manufacturer bandies about miles between charges, how realistic are they? Do they run the cars with A/C, headlights, wipers and radio on? Surely the effect of driving in stop start traffic or at 70 mph on a motorway must
have an effect on the range.

AM, Watford
Correct. Read this road test that gives the details, comparative costs, etc: https://www.honestjohn.co.uk/road-tests/renault/renault-zoe-ii-2019-road-test/  Renault gives an honest summer/winter range.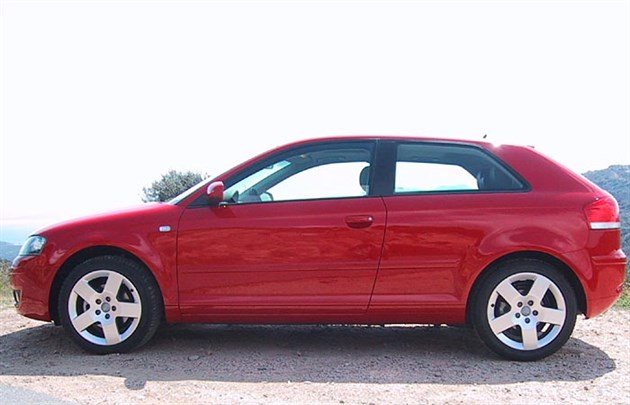 Conrod blacked
Recently, I bought an Audi A3 1.9TDI and have been reading up about the BXE code. I'm starting to worry that the engine will go. It's done 136k. Would it have done it by now or could it still go? 
CJ, via email
Nothing about the problem here: https://www.honestjohn.co.uk/carbycar/audi/a3-plus-s3-2003/good/ The biggie with 1.9TDI PDs is that sometimes they throw a conrod, but they are generally more reliable than the later 2.0TDIs, particularly 2.0 TDIs with balancer shafts.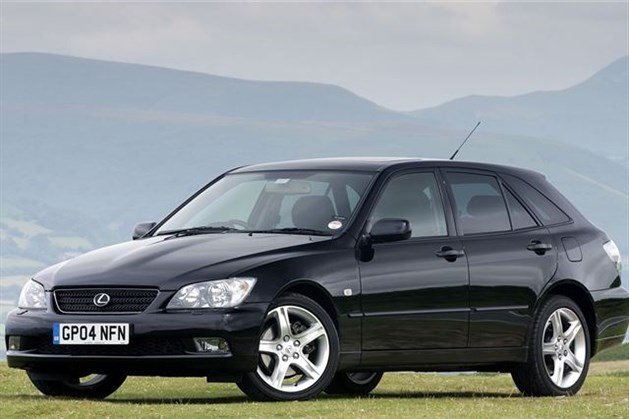 Big dripper
My Lexus IS300 Sportcross is excellent, but it is 16 years old with 80 000 miles on the clock. It is serviced regularly by the Lexus dealer. It passed its MoT last month before items were replaced/updated (pads, etc.). The recommended items with parts prices that I did not have done were:- New radiator (because coolant weeping from the top) - £746.45; Air Con Service - £75.00; Air Con Purge/Clean - £30.38. The total service bill + parts + labour + VAT was already £940. Do you recommend I look elsewhere for the replacement radiator?
RS, via email
Try: https://www.mishimoto.co.uk/automotive/aluminium-radiator-performance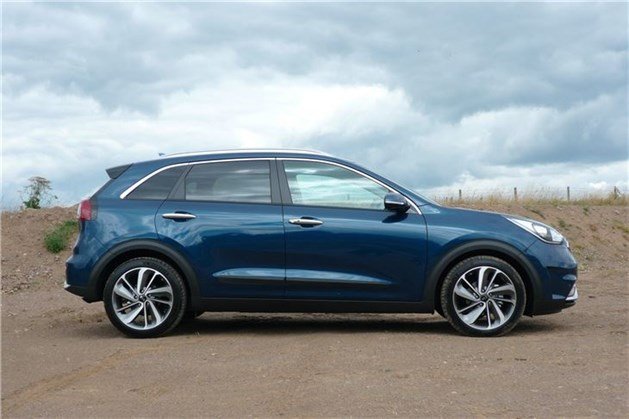 Charging ahead
I wish to change my petrol car for a hybrid and am somewhat confused. What is the difference and benefit of a plug-in hybrid versus a self-generating one? I also want an SUV, and would like your advice as to the best one to buy under £30,000. I like KIAs but there are so many other models.
PB, via email
Self-charging hybrids are best for people who regularly drive distances because that's the only way that both the hybrid battery and the 12v engine battery get charged. It's quite common for low mileage self-charging hybrid owners to find their 12v batteries have run too low to start the car's systems. Plug-in hybrids, on the other hand, charge both the hybrid battery and the 12v battery when plugged into the mains, so this problem does not arise. You could, of course, overcome the problem with the self-charging hybrid by putting the 12v battery on a charge via a battery conditioning float charger such as a CTEK, Ring, Optimate or Accumate.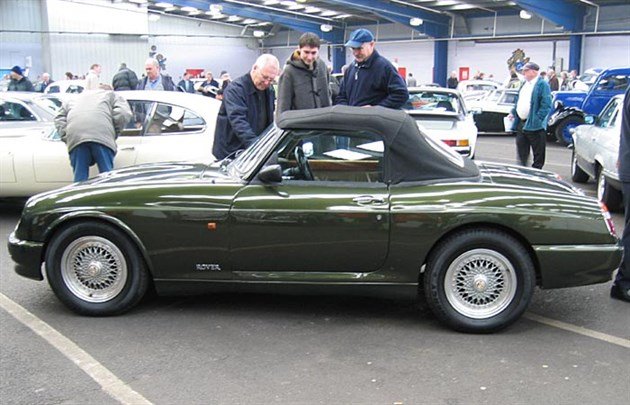 Classic catastrophe 
I read with interest your comments to a fellow MG owner. I seek advice as to whether it is possible to improve the emissions from my 15,000-mile 1995 MG RV8 and, if so, have the resulting improvement officially checked and reclassified, enabling unrestricted use of my "modern classic". I was considering a remapped ECU, new catalytic converter, exhaust and potentially new injectors. I would be grateful for your opinion as to the possibility of achieving both suitable emissions improvements and official approvals such as may be required, and, if possible, who might be trusted to carry out the necessary work and re-testing?
DS, via email
Sorry, I have no answer to this. I know that owners of fairly recent diesel taxis are buying a petrol engine LPG conversion that can be tested to get around ULEZ and costs about £15,000. The other way is to rip out your Buick V8 and replace it with an electric motor that is something people have rather tragically been doing to Jaguar E-Types and Aston Martin DB5s.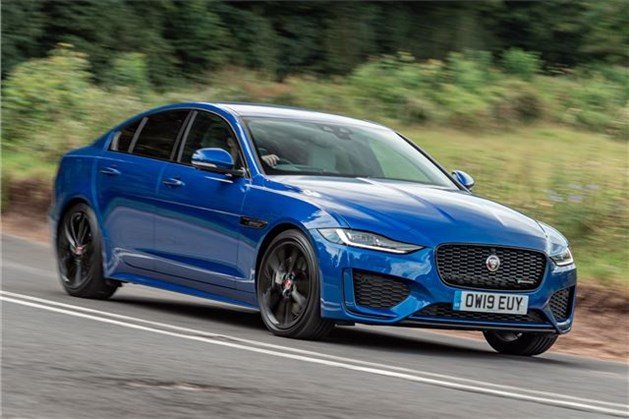 XE-dingly good
I have a Jaguar XE 2.0 200 petrol Prestige Auto Saloon first registered in Jan. 2016. It is on private plates. It has only done 31000 miles . I took out a Jaguar extended warranty for this year .It has been serviced annually by my Jaguar main dealer . I like the car but will have to make a decision by the end of the year whether to hold on to it or make a change. If I keep it what additional checks/ work should I have done on top of the annual service and what may be a suitable alternative?
DM, via email
It will have the excellent Ford engine, as in the Mondeo, Focus ST, S-Max, Galaxy, etc. Chain cam. Very little trouble. Gearbox is an excellent 8-speed ZF auto. Make sure you change engine oil and filter at least every year or every 10,000 miles whichever comes first. Cabin pollen filter every year. Engine air filter and brake fluid every 2 years. Automatic transmission fluid every 5 - 6 years. Keep it clean. (I use Autoglym products for that.)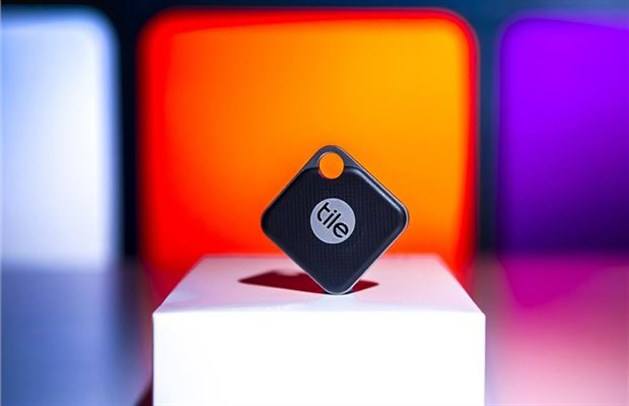 Follow-up question
Our dog has a GPS tracker on his collar to locate him if lost on a walk. It links to a phone app and there is a 'virtual electronic fence' around our home via a phone app. If he moves outside the area, we get an alarm on the phone. Does someone do this for cars?  Preferably with a clock function so we can say something like 'between 01:00 and 06:00'. The reason we want it is because we were looking at a 2nd hand CR-V until we were redirected by an ad on your site to a UK broker. For an extra £1,444, we now get a new EX (15% off list) rather than a 1 year old model. Thank you for the ad.   I never expected to own another new car. They also gave an excellent PX price.
AL, via email
There's this Tile Pro: https://kit.honestjohn.co.uk/reviews/review-tile-pro/ Trackershop Enforcer: https://kit.honestjohn.co.uk/reviews/review-trackershop-enforcer-4/ And Tracker Locate: https://kit.honestjohn.co.uk/awards/awards-2018/safety-and-security-of-the-year-shortlist/?image=4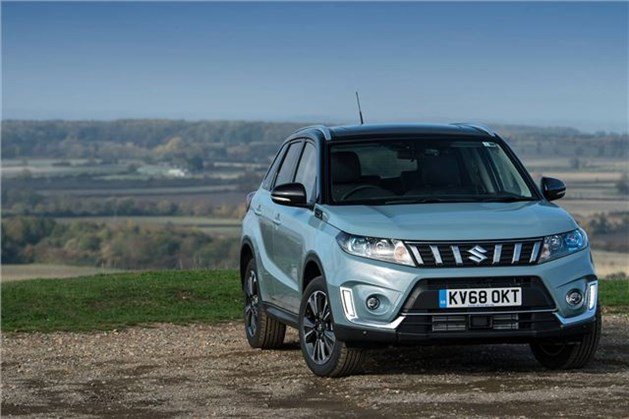 Narrow minded 
My carport entrance is 7-feet wide. My last car, a Nissan Note, only just fitted into it. I now want something with which I can occasionally tow a small caravan  (900 – 1,000kg.) What would you suggest?
JBT, Rochester
A Suzuki Vitara 1.4T Boosterjet is probably your best bet. 1,775mm wide. Can tow 1,200kg. https://www.honestjohn.co.uk/road-tests/suzuki/suzuki-vitara-10t-allgrip-2019-road-test/?
Off the Pace 
Last summer I bought a new Jaguar F-Pace 2.0 litre petrol, 300hp, Prestige model with a few bells and whistles. I like the car but my wife doesn't (too high-tech, blind spots, hard to access, etc., etc.) and wants to go back to a Toyota RAV-4. I realise I'll take a big hit if we sell it now, but if we do, is webuyanycar.com a good way to sell it? (I sold my previous Jag at BCA Prestige Auctions in Blackbushe). I don't want to have the hassle of selling it privately.
PW, via email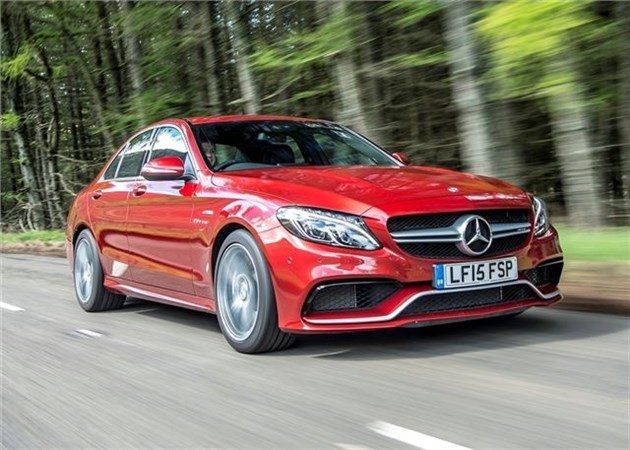 Scrubbers
I bought a Mercedes C43 4-Matic, unaware of the skipping issue which became immediately apparent. I discovered your 2017 article about this issue and your encouragement that owners should consider taking out a class action. I am now locking horns with an unrepentant Mercedes-Benz and I should be most grateful if you would let me know of further developments.

DM, via email
There was a problem, particularly with GLC 4-Matics, but also with C43 AMGs. The fix was either a different steering arm for RHD 4-cylinder models (but not for C43s) or different all-weather tyres, depending on rim size.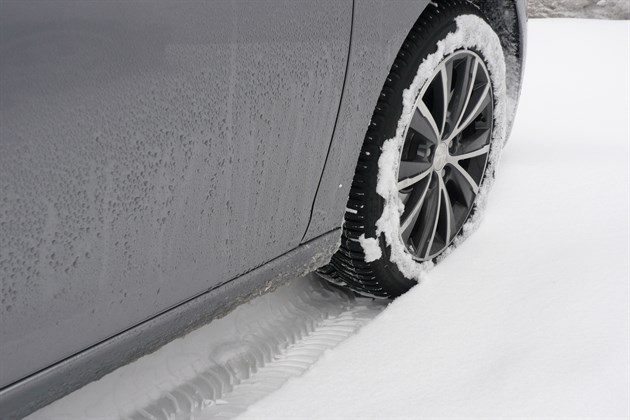 Anti-Climatic? 
Should I fit Michelin Cross Climate tyres (225/45 R17 91H) to my Skoda 1.5 TSI SEL? Is the 45 profile too low? If so do you recommend an all season alternative? I put Cross Climates on my previous Octavia (1.4 TSI SE) which had R16 55s and they were really good. Incidentally, on your recommendation I bought both cars from Motorpoint and was very impressed with their operation and particularly with the way they dealt with a couple of after sale problems.
IK, via email
The lower the profile the less well an all-weather tyre will work because they rely on being compliant and the less tyre between the rim and the road the less compliant they can be. Still better than summer tyres, but not as good as 205/55 R16s, for example. Continental AllSeason Contacts are also very good. Many thanks for the positive feedback about Motorpoint. You saved yourself some money.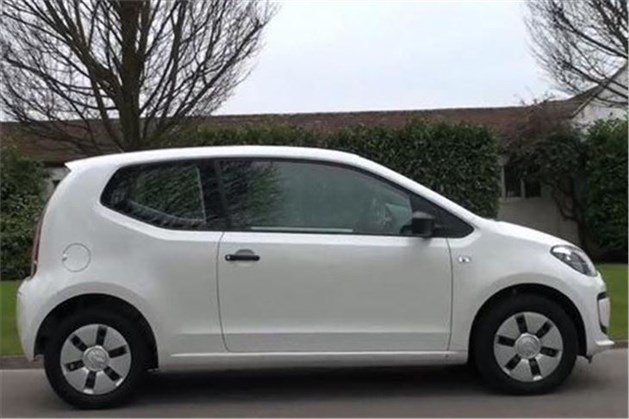 Up, yours
I have a 2015 VW Up. with 13k miles on the clock (owned by me from new). I recently returned from 10 days' holiday to find the driver's foot well flooded with rainwater. The local VW dealer from whom I bought the car have traced the leak to a faulty seal at the point where wiring passes through the bulkhead separating the engine and passenger compartments. I am being charged £1k for them to remedy the problem! The dealers are unable to explain why the seal failed (they have never encountered leakage through this seal before). I have argued that the explanation cannot plausibly be any form of ordinary "wear and tear" (they did not try to argue otherwise). My case is that it must follow that the seal was defective or wrongly fitted from the start, and that the car was thus not of "satisfactory quality" when they sold it to me. Any views?
RW, via email
That's now on the list of complaints against the Up, but it's the first time I've heard of the problem. Normally rainwater comes in via the pollen filter because the bulkhead vent well drains are blocked. £1k reads like a lot of money to me, so I think it must cover more than simple re-sealing: possibly rectifying damage from the rain. I'd push for a greater contribution from the dealer making the case that the seal should have lasted longer than the 4 years it did last. See: https://www.honestjohn.co.uk/faq/consumer-rights/ . Up problems here: https://www.honestjohn.co.uk/carbycar/volkswagen/up-2012/
Kona, the barbarian
A year ago I changed my Hyundai Tucson Premium SE for a Hyundai Kona Premium GT 4x4 because I wanted something slightly smaller and no longer wanted a diesel car. However, I have an ongoing intermittent fault with the Kona when I slow down to stop it can judder to a halt, stall and the message "Auto start deactivated start car manually" flashes up. Occasionally the juddering is alarmingly more pronounced, but the car hasn't done it when tested in the garage, nor can they find a fault. Unfortunately, this has led me to become increasingly disenchanted with the Kona. I would be grateful for your advice regarding a replacement car. As a bit of background for many years I had a series of Toyota RAV-4s and was very happy with them as I was with the Tucson, but would really prefer something a bit smaller if possible. I like a high driving position, reliability is key. I am also now quite keen to consider a good hybrid if all my requirements could be satisfied.
DH, Pershore
This must be the 1.6T-GDI 7-DCT 4x4: quite a rare car and you have reported the first fault we have heard of with it. Must be something to do with the combination of stop/start, the 7-DCT and the 4WD. If you're a left foot braker, it might be punishing you for accidentally braking and accelerating at the same time. Sorry, that's all I can think of. But to help you search for a replacement I have just run a road test of the 'All-New' Renault Captur (for which there will be a self-charging hybrid in April) and that contains links to a lot of tests of other small SUV 'Crossovers': https://www.honestjohn.co.uk/road-tests/renault/renault-captur-2020-road-test/
In which we service 
I drive on average no more than 150 miles per week. I have a one-year-old Mercedes GLA, so as I am not great with knowing what to do, I pop into my local garage every six weeks for a check on all of my levels and type pressures. Do you feel I am being a bit too pedantic? How often should a car receive these checks? A mechanic once said to me if you look after your car, the chance of breaking down should be remote. Thank you.
GM, via email
If you are nervous about doing this sort of thing yourself, then carry on as you are and be sure your car is always properly checked. I do recommend a service including an oil and filter change at least once a year or every 10,000 miles, whichever comes first. Good idea to change the cabin pollen filter every year and the brake fluid every 2 years. Mercedes might regard this as 'over servicing' but it's what I have done.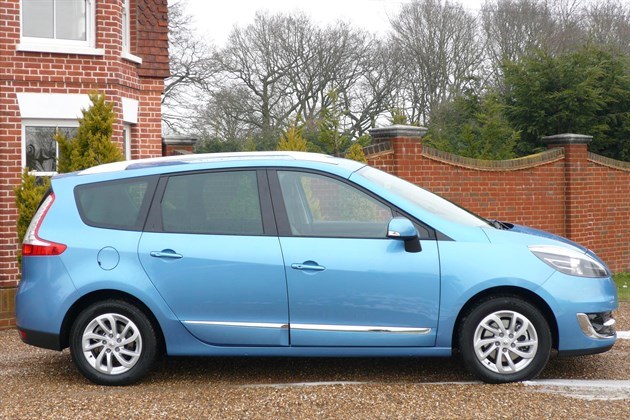 Getting out
My wife owns a  June 2014 automatic Renault Scenic Dynamique TomTom 1.5 DCI. She has owned the car since new and it has only covered 23,000 miles of mixed driving. The car gives no problems and is ideally suited to her needs but, with the current attitude towards diesels, its future use may be restricted and its residual value must be fairly low. It is due a cam belt change and service early next year. Would you advise replacement now with a petrol hybrid or fully electric car and, if so, which would you recommend? Alternatively would it make more sense to keep the car through its normal lifespan?
CR, via email
If you keep it you will be piling money into an asset of significantly diminishing value. I can't bang the environmental drum because if you sell it, someone else carries on driving it. Hybrid MPVs aren't a big thing in Europe yet. I think there's an MPV version of the Nissan eNV200 electric: https://vans.honestjohn.co.uk/van-reviews/nissan/env200-2014/  Quite a few Toyota Lucida Estima hybrids and Alphard hybrids being imported used: https://www.algysautos.com/stock New self-charging hybrid Honda Jazz, Toyota Yaris and All-New Renault Captur on the way. Then there's the Toyota Prius Plus: https://www.honestjohn.co.uk/carbycar/toyota/priusplus-2012/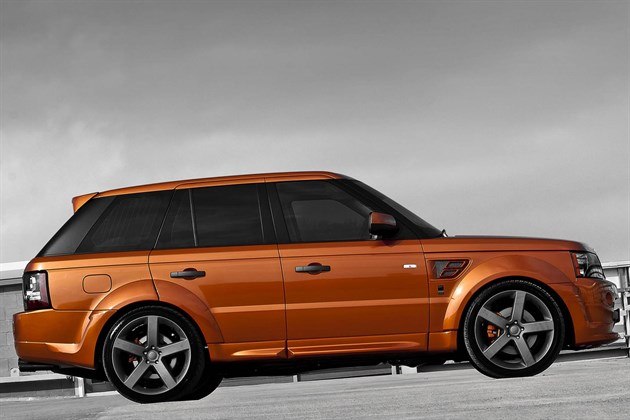 Dedicated followers
Some years ago, I went on the Land Rover experience at their facility at Gaydon, just off the M40. A thoroughly enjoyable experience, well worth the money. I came away very impressed with the capabilities of Land Rover vehicles and the terrain that they could handle. Recently, I visited a local farm where there was a 'pick your own pumpkin' event. The car park was a level grassy/muddy field. Most cars were arriving and departing with little difficulty. Then, we spotted a Range Rover trying to reverse out of its parking space, all four wheels spinning and getting nowhere. In the end, the farmer brought a tractor and a rope to help out. The reason? Large diameter wheels and low-profile tyres: totally unsuitable for this vehicle. I couldn't resist a smile.

AB, Ravenshead
Wonderful story. Ben Jonson wrote a play that covered this sort of stupidity in 1598. Title "Every Man in His Humour". I did it for English 'A level' not long after 1598.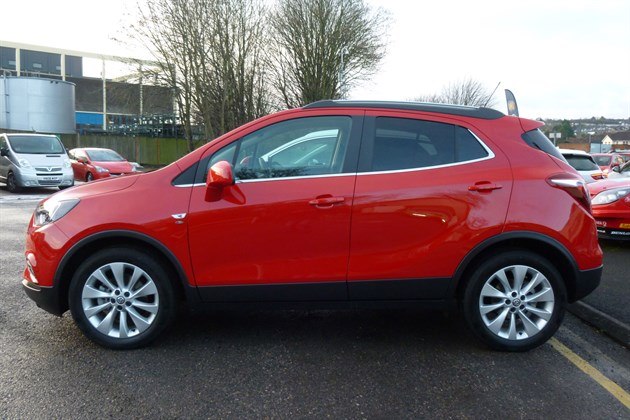 On a burn up
I bought a manual 2018 1,364cc Mokka x Elite from a Vauxhall dealer with 2,500 miles. I have added another 2,000 miles in 8 months. Last week the clutch burnt out. I am definitely not a foot on the clutch Driver. The dealer has repaired it at a cost of £1,700. I feel hard done by. 
PM, via email
It's possible that this may have been caused by leakage of fluid from the clutch slave cylinder onto the clutch and dual mass flywheel. See: https://www.honestjohn.co.uk/carbycar/vauxhall/mokka-2012/good/ I would quiz the dealer about this.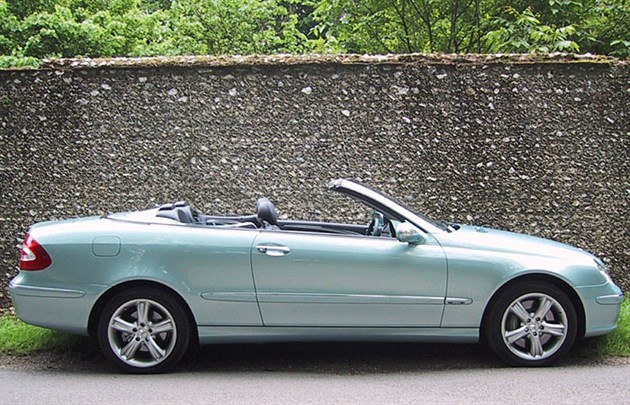 The harder they fall
My wife has a 2007 Mercedes CLK200 Cabriolet, which we are looking to replace with another convertible up to 3 years old offering a similar specification and level of comfort. I would prefer a convertible with a hard top/retractable roof. The only comparable model I am aware of is the BMW 3/4 series convertible, although reports on this model are somewhat variable.  Are there any other hard top convertibles we should be considering, or should we continue with a soft top - either Mercedes or Audi? (At least we are able to store the car under cover).

RA, via email
Currently, the BMW 4-Series is the only 4-seater hard-top coupe/cabriolet. But, of course, it's on the floorplan that has now been supplanted by the new 3-Series: https://www.honestjohn.co.uk/carbycar/bmw/4-series-f33-convertible-2014/ Other options are the soft top Mercedes Benz C-Class: https://www.honestjohn.co.uk/carbycar/mercedes-benz/c-class-cabriolet-2016/ And E-Class: https://www.honestjohn.co.uk/carbycar/mercedes-benz/e-class-cabriolet-2017/ And Audi A5: https://www.honestjohn.co.uk/carbycar/audi/a5-cabriolet-2017/ Then there are the smaller Audi A3 and BMW 2-Series soft-top cabrios. Important with any of these to avoid the ridiculous big wheels and low profile tyres that they will try to sell you unless you welcome injuries to your lower back. Though these are mitigated slightly by Airmatic suspension on the Mercedes.
Wind-scream
I recently purchased a two-and-a half year old KIA Rio 2 from a KIA dealer. The car appeared to be in excellent condition with 7,250 miles. After driving home, at times, in bright sunshine, I was horrified to discover a large number of fine scratches on the windscreen, which were most distracting. I returned the car to the dealer, who accepted there was damage and suggested that I returned the car to them the next day to have the screen polished, which I did. Unfortunately the windscreen specialist took one look and said it was beyond repair and should be replaced. The dealer then suggested that I claim for a new screen on my insurance and they would pay any excess on the claim. I thought this was rather irregular but naively went ahead. Regrettably when I took the car for repair the engineer said he could not exchange the glass under insurance as the scratches were not over the whole screen, and said I should take the car back to the dealer who sold it to me. Do you think I have a case as I still feel it is the responsibility of the dealership who sold it?
DB, via email
This is clearly the responsibility of the dealer who sold you the car and it might even be a criminal act for him to encourage you to commit insurance fraud. He is responsible. He is liable. If he does not replace the screen within 14 days, have it done elsewhere and Moneyclaim him for the cost. Explain this all to him in a letter sent to him by Post Office Special Delivery, keep a copy and the certificate of posting, use the reference code to check it was delivered and print out the certificate of delivery, then staple them all together in case you need them in the future to prove you attempted to reasonably resolve the matter without going to law.  See: https://www.honestjohn.co.uk/faq/consumer-rights/
Comments
Author

Honest John
Latest