Honest John's Motoring Agony Column 25-01-2020 Part 2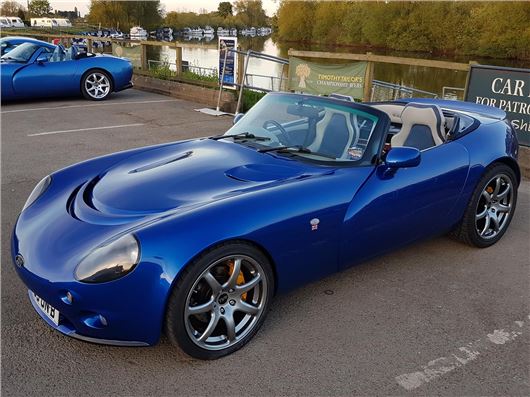 Published 25 January 2020
In Honest John's Motoring Agony Column 25-01-2020 Part 2 we investigate hairy chested sportscars, false accusations, ULEZ ANPR and many other issues of concern to our readers.
Click back to Honest John's Motoring Agony Column 25-01-2020 Part 1
Lion Tamor
I'm thinking of buying a 2002 TVR Tamora with 42k miles for £20k  It's had a full engine rebuild, has documented history and only three owners.  Is this a good buy and likely to retain its value?
OL, via email
It's a fabulous engine when running properly. Absolutely has to have 99RON petrol (Shell V-Power). I have very little experience of the car except for a chat with an owner last year when we both pulled into the same Shell filling station to find it had run out of V-Power. So we tagged each other to the next Shell station. You know the spec: TVR's own 3.6 litre 350HP straight six that sounds glorious and gives a 0-60 of 4.2 seconds. But with a car like this I think you need to commission a professional specialist inspection. There's a 2002 on AutoTrader for £29,950 and a 2005 for £31,995 (both trader ads) so yours seems to be cheap, and might be cheap for a reason.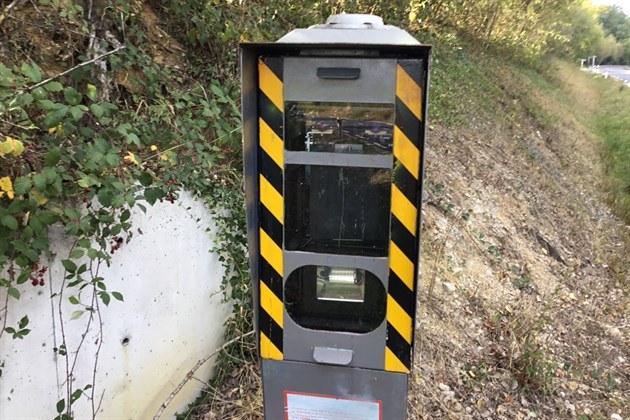 One cloner car
A little while back you advised a correspondent on what to do about French speeding tickets. My son received one he thinks might be genuine, but all it basically says is that it is a Ford car. He has not been to France. We think that his number has been cloned. Will the French authorities accept his word, or will he have to prove it somehow? What do you suggest he does and how can prove he was in the UK and not in France?
RT, via email
You have to write to them and state he has not been in France from (date) to (date) and that you think either the registration was misread or someone else had used your registration on their car, which is common in England. If they take you to court, same story. Also write to DVLA to tell them that you think your registration has been cloned and you want a different one.
Old fateful
My until now, faithful 2003 Toyota Avensis 1.8 auto has developed a problem. I had noticed a shudder when turning on the engine and depressing the accelerator pedal. It disappeared after driving a short distance. Hazard lights also came on intermittently of their own accord. The car was left unused for 5 days & on my return the battery was flat. The engine warning light came on. The AA said that the battery had failed and I needed a new one. It was a Kwik Fit lifetime battery and was replaced FoC by KwikFit: impeccable service. That cured the problem for a day. The engine warning light now shows again and the shudder has returned. But the shudder remains and seems to be when I depress the accelerator pedal.
The steering wheel also shakes quite a lot when I drive. The engine warning light remains on permanently. At first it flashed from time to time. (Yet, from time to time on a 30 mile drive the problem seemed to have gone.) The car has 125,000 miles. It otherwise drives well and the engine sounds OK. Can you suggest a likely cause and cost of cure?

GR, via email
I had thought a fuel system problem. Possibly needed the throttle body and injectors cleaned. But GR later wrote back to tell us that a gasket or rubber seal over the spark plugs was leaking oil. The oil had leaked onto two of the spark plug coil packs causing a cylinder to misfire. The coil packs were cleaned, new rubber seal (£70) was fitted and new spark plugs (£40) solved the problem.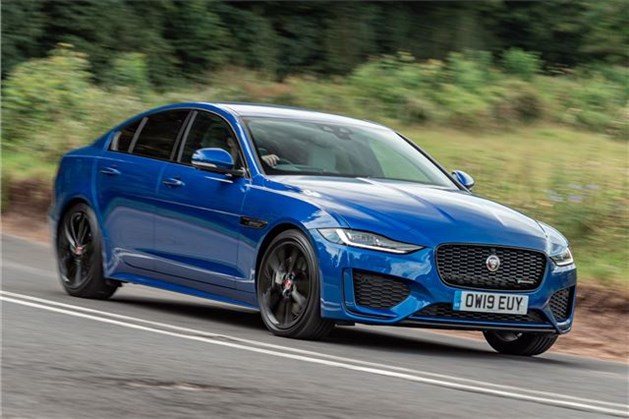 Possession is 9/10ths
I am about to take possession of a new Jaguar XE 250PS petrol RWD automatic. Would you recommend using 95 or 97 Octane petrol ? My local garage is an Esso one hence 95/97 Octane. Would you advise changing to a Shell garage? Also, is it possible to obtain a paper copy of the  operating manual for the XE model, as I have been told Jaguar only supplies a CD.
AT, via email
If nowhere near a Shell station supplying 99RON V-Power, use Esso Supreme 97RON. I can't help with a printed manual. Tried Googling <Jaguar XE printed driver's manual> and got nothing. JLR expects you to download it to a laptop or smartphone. There is an advantage in that an online manual can be updated. A printed one can't be.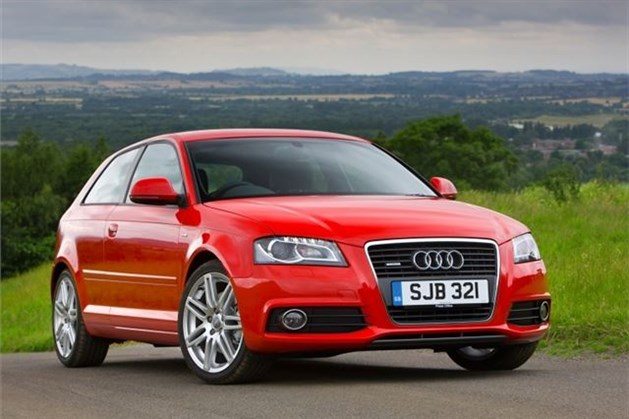 Status quo
I am looking to replace my 2010 VW Golf at 92,000 miles with a similar car, possibly auto. I looked at an Audi A3 2010-2013 with a 1.4 petrol engine. What else would you recommend
TB, via email
You pay around £1,000 - £1,500 more for the Audi look, but the rest of the car is pretty much the same. No different in the quality of the mechanical components. Significant difference in status. I'd get a newer car for less money in the form of a Mazda 3. See: https://www.honestjohn.co.uk/carbycar/mazda/3-2014/ A3 2008-2012: https://www.honestjohn.co.uk/carbycar/audi/a3-2008/ A3 2012 onwards: https://www.honestjohn.co.uk/carbycar/audi/a3-2012/ A3 Sportback 2013 on: https://www.honestjohn.co.uk/carbycar/audi/a3-sportback-2013/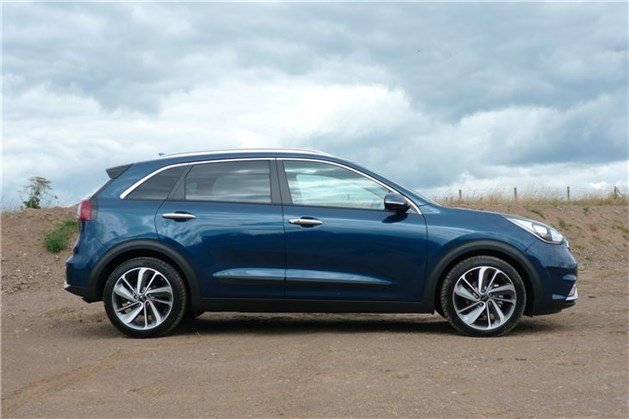 Works outing
We are retiring next month and want to change our Jazz for a bigger car with higher seating, automatic and some element of electric motor. We are torn between a hybrid or full electric with the latter being the more responsible but the former being probably the more sensible at this time. Would it be better to go hybrid for perhaps three years or so and the take another look at electric or maybe hydrogen by then. We are likely to do more longer journeys in our new situation so that will be factor in the decision. I like the idea of a KIA (Sportage perhaps) with the 7-year warranty, but is there a better option of hybrid.
RS, Nottingham
KIA Niro self-charging hybrid: or PHEV https://www.honestjohn.co.uk/road-tests/kia/kia-niro-2016-road-test/ Honda CR-V hybrid: https://www.honestjohn.co.uk/road-tests/honda/honda-cr-v-hybrid-2019-road-test/ Toyota RAV-4 hybrid: https://www.honestjohn.co.uk/road-tests/toyota/toyota-rav4-2019-road-test/ Lexus UX hybrid: https://www.honestjohn.co.uk/road-tests/lexus/lexus-ux-250h-2019-road-test/ Mitsubishi Outlander PHEV: https://www.honestjohn.co.uk/road-tests/mitsubishi/mitsubishi-outlander-phev-2019-road-test/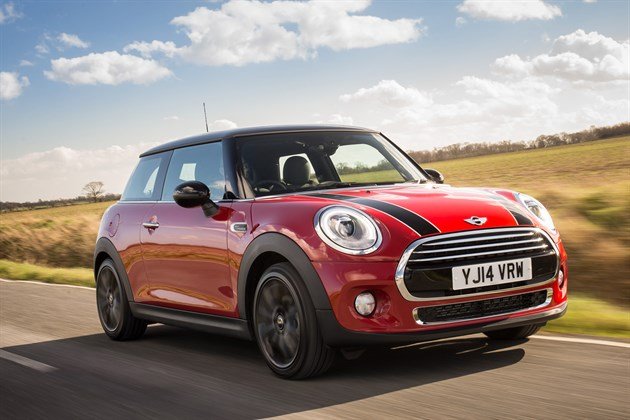 Well oiled?
I bought my MINI Cooper new in 2015. It was the new model with 3 cylinders and 1,500cc. At the time I did not realise it did not have a dipstick. I have always checked the oil on the dipstick after a service to ensure the oil has been changed. I once proved my daughter's car had not been serviced despite the service book having been stamped by the dealer. We had due recompense for this. So how can I ensure the oil has been changed after a service when there is no way to check? Would I be within my rights to insist on watching the service being carried out. Often they will claim that "health and safety" prevents them having an unqualified person in the workshop. I am a chartered engineer and have serviced my own cars since 1964. However, I am not keen on crawling under them anymore.
JD, via email
You have put your finger on a problem to which there is no easy answer. One possibility would be to demand that the service manager signs a document confirming that the oil and filter change for which the dealer has demanded payment has actually been carried out. (This could be checked by a BOCLE lubricity test on oil extracted from the oil filler cap if you really wanted to.) Another way might be to mark the oil filter with something indelible so they can't get away with a quick wipe over with a rag to make it look new.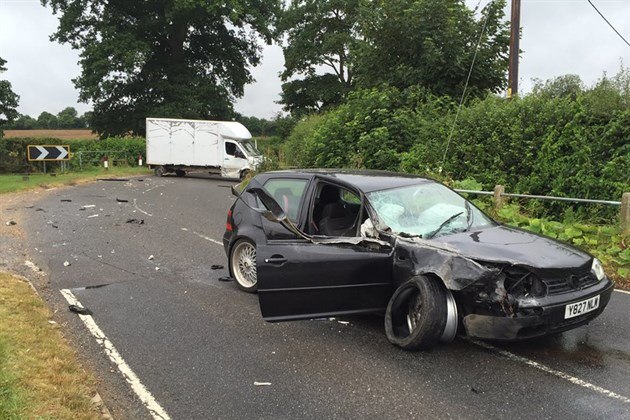 Crashing in
Should my vehicle have a mechanical breakdown I understand to contact my breakdown service. I presume that, after an accident that renders a vehicle unable to be moved, breakdown service membership will not help? Who should you first contact after an accident (apart from police, fire, ambulance, if necessary) to deal with the vehicle, please? Does insurance cover the cost?
RS, Bradford on Avon
The police will contract crash recovery specialists to remove the car from the scene and your insurer will take over from there. The police do not allow breakdown operators to take crashed cars away and anyway, the AA, RAC, etc. would not want their guys hanging around waiting for the police to allow the vehicles to be taken away.
Evolution of the species
I have read quite a lot regarding VAG 1.5TSI EVO engines. Most of the complaints seem to refer to the 150 model, but does the 130 also suffer from the same problem. And is there any sign of a remedy?

DM, via email
Both engines. Happily, there has been a software fix since early September. Audi came up with an even better solution by fitting the Q3 Sportback 35TSI with a 48-volt mild hybrid system: https://www.honestjohn.co.uk/news/new-cars/2019-08/audi-cures-15tsi-hesitation-with-48v-mild-hybrid-drivetrain/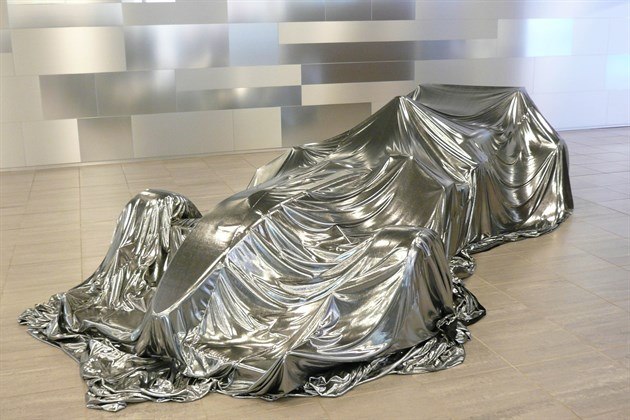 Under cover apparition
I have bought a good quality, breathable car cover for my newly acquired MG sports car, which lives outside. In the autumn weather, with the cover fitted, condensation rapidly builds up underneath it, leaving the car permanently wet. The cover works well to protect the paintwork from airborne debris, falling leaves, bird droppings, etc., but I am concerned that this condensation means that the cover is doing more harm than good. What is your advice regarding the use of protective car covers in the British climate.

IS, via email
That is the problem. I used to use a Dupont Tyvek cover from Halfords that had a sort of flock lining and did not suffer so badly. The car still sits under it, but inside a garage. Unfortunately these are no longer available. Our KIT editor did a test of car covers here: https://kit.honestjohn.co.uk/top-tens/top-10-car-covers/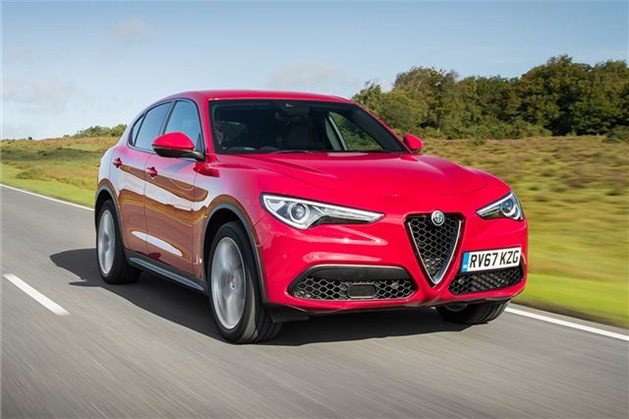 GAP in the market
I'm going to take delivery of a Alfa Romeo Stelvio Milano edition. I am buying the car on a PCP contract over 3 years with a balloon payment at the end. Is GAP insurance worth having? I can't think of a scenario where it is necessary to have.
IM, Christchurch
You will need it if you write off the car because in a comprehensive claim the insurer will only pay out 'market value' of the car, not the value it is written down to in the PCP contract. If you simply crash it and the insurer repairs it, that still diminishes the value of the car to below the amount it is written down to. So you need GAP insurance to cover the difference in both eventualities. We work with ALA and MotorEasy, both of which offer GAP insurance at considerably lower rates than commission heavy rates from car dealers.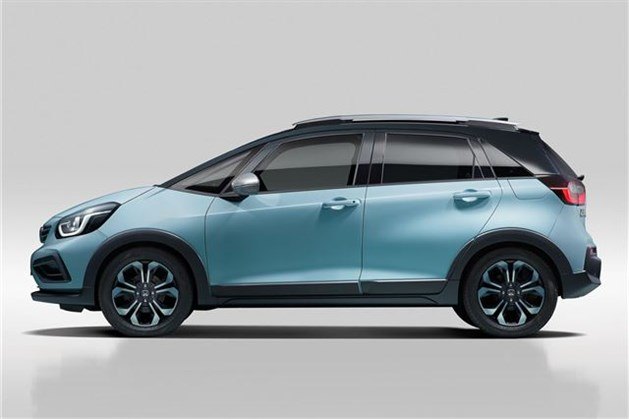 The harder they come 
In the interests of the environment I'm considering buying a small hybrid car. I'm currently driving an Audi A1 that has given me no technical problems in the six years I have owned it. Most of my driving is local, total mileage just 24,000. Its greatest problem is that it has the hardest suspension of any car I have owned in the 75 years. What make and model of hybrid car would you suggest?

NS, Cambridge
The problem with your A1 is likely to be its wheels and tyres. Most people do not realise the penalty of low-profile tyres when they buy a car for the 'looks'. Currently, the only small self-charging hybrid is the Toyota Yaris: https://www.honestjohn.co.uk/road-tests/toyota/toyota-yaris-2017-range-road-test/ But the Yaris is due for a refresh and new look in the next few months. Honda will bring back a self-charging Jazz model when the new Jazz arrives: https://www.honestjohn.co.uk/carbycar/honda/jazz-2020/ Otherwise, Suzuki has some 'mild hybrid' Swift models. And other manufacturers such as Mazda and VW are moving towards petrol models with 12v or 48v mild hybrid systems.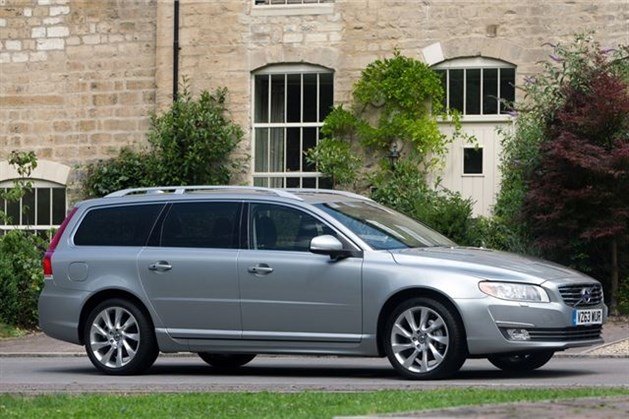 Check mate 
The engine check light has appeared on my 2015 Volvo V70 D3 with 75,000 miles and full Volvo service history. My local garage diagnosed a fault with the EGR valve and quoted £700 for replacement. I will book it in with Volvo to get it checked and I'm sure the work will be much more expensive. Do you think I'm right in expecting Volvo to contribute to the cost of this repair bearing in mind the full service history and only 4 years old?

NM, Malvern
22-7-2019: Volvo recalled 70,000 S60, S80, S90 saloons, V40, V60, V70, V90 estates and XC60 and XC90 models sold in the UK from 2014 to 2018 fitted with 2.0 litre diesel engines. (See carbycar V60 good/bad 12-2-2006 and 13-7-2019). Apparently the recall affects 500,000 Volvos worldwide. In a statement explaining why the recall was announced, Volvo said internal investigations "have identified that in very rare cases, the plastic engine intake manifold may melt and deform" causing a risk of fire. It also said that in "the most extreme cases" there is the possibility "that a localised engine bay fire may occur", though there have been no reports of injuries. Volvo will contact affected customers who will be asked to visit their local dealership for immediate work to fix the problem. Volvo has stated that the company will fix the faulty vehicles as quickly possible and that customers will not be charged for any costs related to the repair. So you are probably covered by the recall, which your local garage might not know about. A lot more about this in the V60 carbycar entry here: https://www.honestjohn.co.uk/carbycar/volvo/v60-2010/good/
Heads up 
My son has bought an MGF for track days. He's wondering how to lower the racing seat that a friend fitted as, at 6 foot, he sits too high Any advice on modifying, please.
AM, via email
In an MGF the driver and passenger sit unusually high for a sportscar. To get lower it will be a matter of fabricating a floor mounting for the seat. If necessary, bolting straight through it into the floor. But before doing anything, check basic scrutineering regulations. This should help: https://www.trackdaytrophy.co.uk/scrutineering-guide/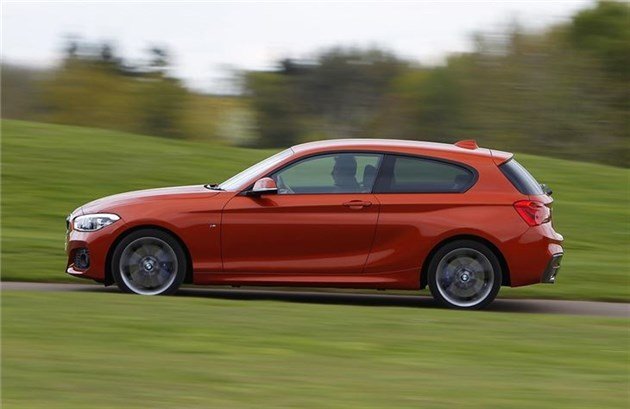 Weather or not? 
I am trying to find some winter tyres for my BMW M140. I need 2 x 245/40/R18 for the rear and 2 x 225/40/R18 for the front. No tyre fitters within a five-mile radius of my home (Leeds) can supply or fit. What do you think I should do now, please?
DC, via email
Pirelli makes Sottozeros for the M140 but not in the exact sizes you have given. See: https://www.pirelli.com/tyres/en-gb/v2/car/find-your-tyres/products-sheet/winter-sottozero3?referrer=https%3A%2F%2Fwww.google.com%2F / These are probably the BMW recommended tyres for the M140. Check with your BMW dealer. Getting cold weather runflats may be a different matter.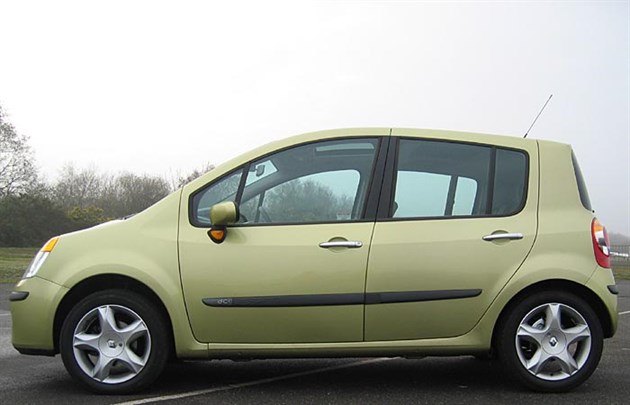 Starter for 10
My starter motor failed on my 2008 Renault Modus last month and I took it to a garage to get repaired. However, upon collection of the car, it made a horrible grinding noise when turning the engine on. This is an intermittent fault and it would start fine 95% of the time. I sent it back to the garage who kindly agreed to replace the starter motor under warranty. However, the noise has come back once again. I spoke to the mechanic who said it may not be the starter motor and something else could be causing the noise and would require investigation. Where do I stand legally? Am I entitled to another replacement under warranty (their supplier covers the parts and labour on faulty parts) and request that a different manufacturer is used as it could be a faulty batch or installed incorrectly? Moreover, if the garage carries out further work without my permission can I refuse to pay?
KC, via email
Your problem is probably that the flywheel starter ring is damaged and that's why the grinding noise returns after new starter motors are fitted. If so, the garage is not liable for this because the damage preceded the fitting of the new starter motors. Unfortunately, this will mean separating the engine and transmission to replace the flywheel and you might as well have a new clutch fitted at the same time, so prepare for quite a big bill.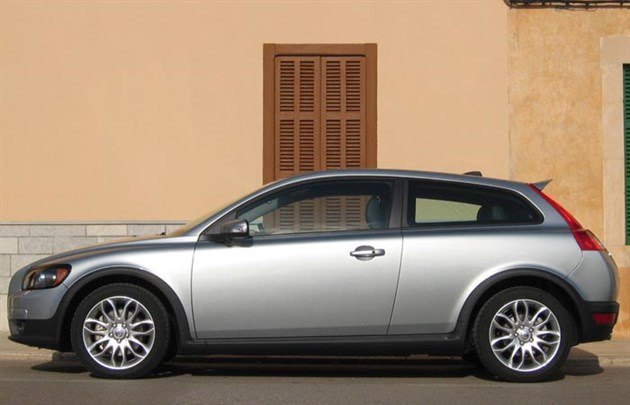 £3k to play
I'm thinking of a used car, with a budget of say £3k-£3.5k, 1.3 or 1.4 litre petrol, mainly for journeys of say 20 miles twice a week and then a 100-150 miles once a fortnight/a month. Would a Volvo C30 or even an Audi A1 be suitable?.
RT, via email
A Volvo C30 is a nice-looking Focus based 'feelgood' car. Audi A1s are really just Polos that carry higher status. Probably better to look at a stalwart with a chain cam engine such as a Toyota Yaris or a Honda Jazz (not a Jazz i-shift), or a Hyundai i20 or KIA Rio. Look them all up at https://www.honestjohn.co.uk/carbycar/
Chausson d'amour
In July 2018 I purchased a new Chausson motorhome from a well-known motorhome dealer, hoping this would see me through my active years. I am 70 and a widow. During the first week of owning it the hand brake failed and as the motor home is on a Ford Transit chassis it went to them and was replaced under warranty. A few weeks later the injectors had to be replaced by Ford. Apparently it was well known that there had been a collection of poor quality ones and there are many online references to this. This involved cancelling a holiday. At this point I considered rejecting the vehicle, but decided to keep it. I wrote to Ford explaining my unhappiness after buying an expensive vehicle. Eventually they offered me a free 2, 4 and 6 year service, which I accepted. This August the dual mass fly wheel failed. Ford replaced it and the injectors again under warranty but it meant another cancelled holiday. I am now very unhappy with the reliability of the Ford part of the vehicle, not the Chausson part. My solicitor has written a letter to them that explains my feelings, but they will not extend the warranty or give any compensation. Another letter has been sent and we await the reply. During this whole time, the motorhome dealer I bought it from has been 100% supportive and loaned me a comparable vehicle instead of cancelling holidays. I have discussed with them the problems and possible rejection of the vehicle. They will help me with the final decision. Unlike a car I have now personalised it with various extras and am loathe to change it but am concerned about its reliability. What would you suggest please ?
JC, via email
Sorry it's difficult to respond to this. If you reject the motorhome to the dealer then you have the problem of the personalisation you have carried out and would possibly face losing that and having to do it all over again on the replacement vehicle. The injector problem is well known and Ford has put its hand up; even offering temporary replacement Transits to customers who need the vehicle for their day to day business. I cannot imagine that the injectors will need to be replaced for a third time. So I think your most expedient path is to carry on with the vehicle in the hope that it will now become as reliable as the hundreds of thousands of other Transits on European roads. See: https://vans.honestjohn.co.uk/van-reviews/ford/transit-2014/good/
Click back to Honest John's Motoring Agony Column 25-01-2020 Part 1
Comments
Author

Honest John
Latest