Honest John's Motoring Agony Column 21-12-2019 Part 2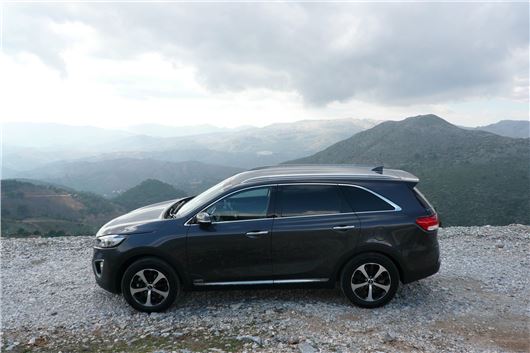 Published 19 December 2019
In Honest John's Motoring Agony Column 21-12-2019 Part 2 we look at long-life cars, squeezing more into MINIs, final destination, replacement engines and much, much more. 
Click back to Honest John's Motoring Agonies 21-12-2019 Part 1
KIA questions
We own a 2016 KIA Sorento and my wife's view is that it's the best car she has ever owned. It's just had its 40k mile service and as I have always listened to your advice, the oil and filter have been changed every 10k miles rather than the KIA interval of 20k miles. I'm now running it on V-Power diesel, which I hope will help keep the internals in better condition. My question regards the cam chain (I believe it is a chain) and whether there is any service interval for the chain and tensioners? We will keep the car for at least for the 7 years of its warranty so I want to make sure it gets looked after. Any views on what else I can do to maintain it would be greatly appreciated

SE, via email
With your sensible oil change regime and running on V-Power the timing chain should never give any trouble during the life of the car. I too am a big fan. Change the cabin pollen filter every year. Change the brake fluid every 2 years. If it's automatic, give the transmission an ATF transfusion every 4 - 5 years.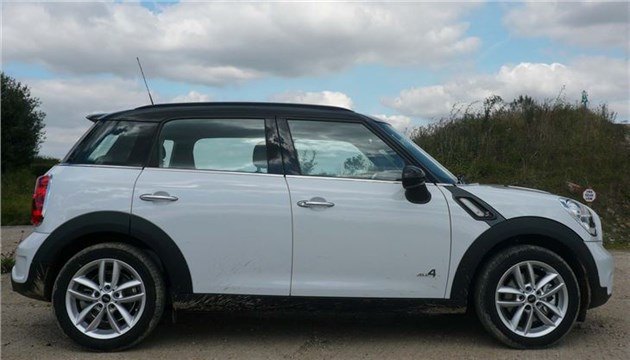 MAXI MINI
I currently drive a 2014 MINI Cooper diesel, doing a daily 60+ mile round trip commute, plus a lot of running family around. It's been fun, but a lively handler, being a bit too go-kartish, and our sons (18 and 22) are now too big to fit comfortably in the back. With a budget of the MINI + £5-£6k on top, what similar-sized or slightly larger vehicles would make a good replacement? Whatever replaces it should be a 4/5 door, should easily achieve my current 50mpg that rises closer to 60 with a bit of care, have performance at least close to the MINO, and ideally the full complement of DAB+/DAB + SatNav + Bluetooth (audio and phone protocols). The idea of an auto is starting to appeal but the variety of automatic gearbox types puts me off, as does the apparent lack of reliability in variations within a range, e.g. Audi / VW. Economy, comfort, usable performance, toys, practicality and reliability in a modern well-made package. Where  to start?
CR, Milton Keynes
Our system says £5,870 p/x for your Cooper D. (You can refine this by entering your reg and mileage here: https://www.honestjohn.co.uk/used-prices/Mini/Hatch/Hatchback/?q=64+reg+Cooper+D .) So £11k - £12k to spend. You could consider the surprisingly spacious MINI Countryman: https://www.honestjohn.co.uk/road-tests/mini/mini-countryman-all4-2010-road-test/ If you want to stick with diesel, then probably a Mazda 3 (though I'd go for petrol). Remember, petrol is 10p a litre cheaper than diesel, so you need to factor that in: https://www.honestjohn.co.uk/road-tests/mazda/mazda-3-2017-road-test/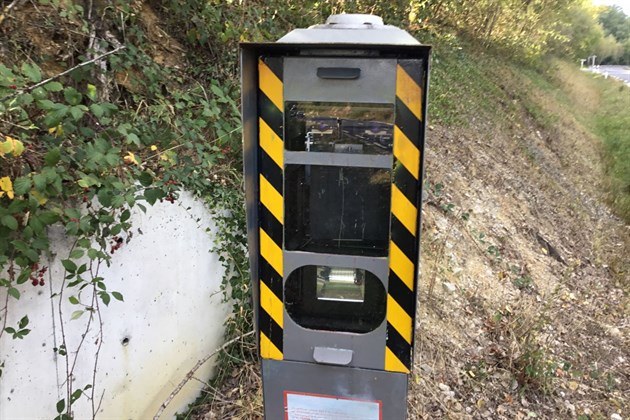 Quick money 
Thanks for publishing my letter about my French speeding ticket. Just as an update, we took our annual trip to Italy in mid-June. Taking the Selestat tunnel in South-Eastern France en-route to the Swiss border at Basel. Five minutes into the tunnel, whilst fiddling with the air con controls and not looking at the speedo I realised I had tripped a speed camera in the tunnel, limit 70kmh, doing 80kmh. I arrived back home on 1st of July and there it was on the doormat: the speeding ticket for 80 in a 70kmh limit. As I am already in "their system" from last year's ticket, instant retribution and 44 Euros.
IB, via email
We covered it here: https://www.honestjohn.co.uk/news/legal-motoring-advice/2019-08/french-police-pursuing-thousands-of-uk-motorists-over-driving-offences/ 250,000 of you supporting French local government departments who are otherwise starved of cash. Other European countries aren't anything like as venal.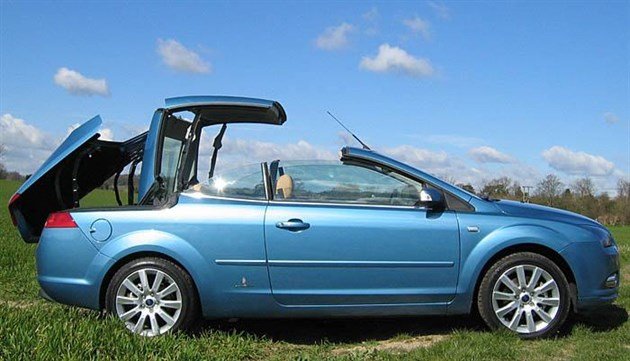 Honest engine?
Thank you for your help last year replying to my query re diesel overrun on our Ford Focus CC 2.0TDI. We have been trying to get the engine fixed for 11 months. The garage that caused the problem is now refusing to have anything more to do with us and will not provide a reconditioned engine. We have spent many hundreds, if not thousands, of pounds with them and other mechanics to no avail. The car is of sentimental value and has only covered £83k miles, and we would like to buy a new or reconditioned engine. What would you advise, and where would you suggest buying the engine from? I see many websites offering recon engines. We are also considering taking the matter to small claims court as we don't have a lot of money.
MC, via email
Find a local member of http://www.fer.co.uk (federation of engine remanufacturers), and get him to source and fit a reconditioned engine, or to recondition the engine in the car, if that is possible.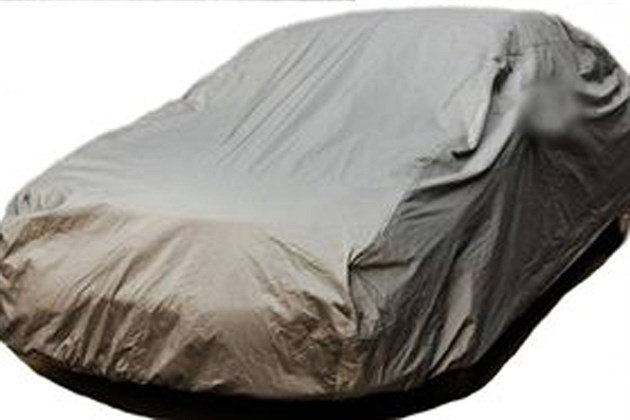 Cover story
I would welcome your recommendation for a car cover to protect a car left outdoors. You also once recommended a book about a life in the car trade. If I have not imagined that, please could you remind me of the details? With my thanks and best wishes
MA, London N21 
I use a Dupont Tyvek car cover, but you can't get them anymore. We covered covers generally with a top 10 in KIT: https://kit.honestjohn.co.uk/top-tens/top-10-car-covers/ The book was 'Turning Back the Clock' by Geoff Owen, published in 2000. ISBN 09488358068. See Amazon where there are 8 copies on sale today www.amazon.co.uk/Turning-Back-Clock-Times-Trader/d...8 Thanks to the reader who corrected this.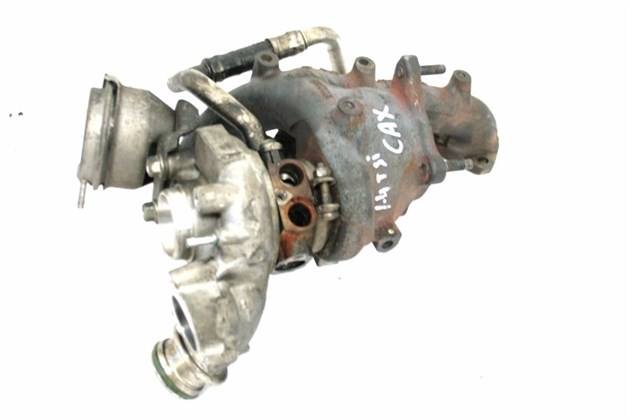 Hot news
I read with interest your comment that the life of a turbocharger is reduced "if the driver habitually switches off the engine when the turbo is too hot." How does one guard against this situation when there is no specific instrument indication that the turbocharger might be too hot? Also, as the remedy is presumably to keep the engine running, for how long should one do that? I look forward to hearing from you in due course,

GS, via email
If a car has stop/start that will not normally stop the engine if the heat sensors tell it the turbo is too hot. Otherwise leave it idling for a minute or two after a long run on a motorway, after a long ascent or after towing. Stop/start is actually a good test because if you rock up to the pumps at a motorway filling station and the stop/start does not automatically stop the engine, it is probably too hot. No need after driving in traffic or bimbling about the suburbs. It won't get red hot in those circumstances.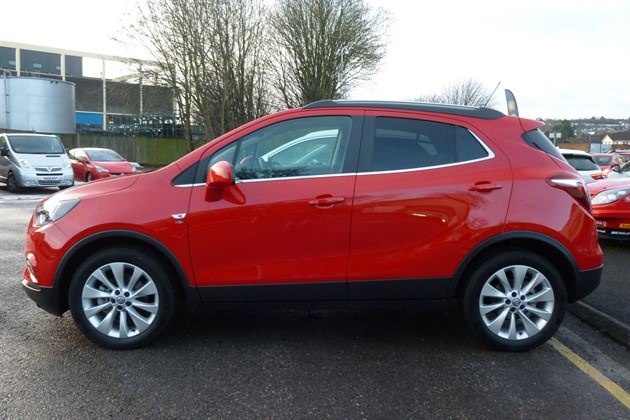 Made a Mokkary
I'm looking for help! I have (for the first time in my life) gone out and bought a car (PCP) on my own (should have waited until my son in law came home from holidays). I traded in a much-loved Mokka with advancing mileage. I told the salesman what I wanted, time was moving on, and I think (looking back) my acceptance criteria were being eroded without my realising it. I have 'bought' a car I am not happy with at all. I wanted diesel: 1,500cc and was persuaded to take a petrol Mokka Griffin 1.4T. I wanted blue and ended up with black, having totally refused white and then bronze. I wanted no extras and was coerced into wax and upholstery protection (£298). I had electric wing mirrors, this car doesn't and no parking sensors. I kept insisting I wanted them, but "there just isn't one available." Don't ask me why I didn't leave and go elsewhere? I can't believe I've done it. The lights are poor, the windscreen doesn't auto sense the rain and put wipers on and the lights don't auto dip all of, which my previous car did and I expected this one to have. There is no CD player and you have to have the volume up full and yet barely  hear the music from the iPhone otherwise  it's just a radio. I never listen to the radio, ever. The gears clunk into 2, 4 & 6. The rear wiper motor whines (and competes with the whispering music). I asked for mats and a spare wheel. "No can do." Why did I not walk out. It drives like a souped up Corsa and is not a patch on my previous Mokka. What can I do now? I want to go back (I've had it 8 days and was away on a weekend trip: Best mileage was 38mpg. I'm used to 56mpg from my previous car. I realise I am fully responsible for this purchase, but I feel I've not been sold the car I wanted and was somewhat coerced into the purchase. Can I go back and ask for a reasonable discussion about how to get the car I want without them fleecing me for almost £2k, which is what was implied that I'd lose if I traded it in with them. Please be gentle. I'm humiliated and embarrassed by my stupidity: a mature  intelligent women who was quite simply gullible.
MM, via email
The Consumer Rights Act 2015 gives you some statutory rights, but not the right to reject because you just don't like it within 30 days: https://www.honestjohn.co.uk/faq/consumer-rights/  A further difficulty will be that this will probably be a WLTP emission 19 reg, not an RDE1 emission car and not a 69 reg. That would explain the shortage of stock and lack of choice when you bought the car. I think that unless you can find an actual fault with the car (eg the gearbox) you have no basis for rejection, but you may have basis for discussion with the dealer principal of the dealership, possibly bringing up the spectre of coercion: you were pushes into a colour you did not want; you were pushed into a petrol rather than a diesel; you were pushed into a lower spec than you wanted: no rain sensing wipers, no automatic headlights, no electric mirrors, no reversing sensors.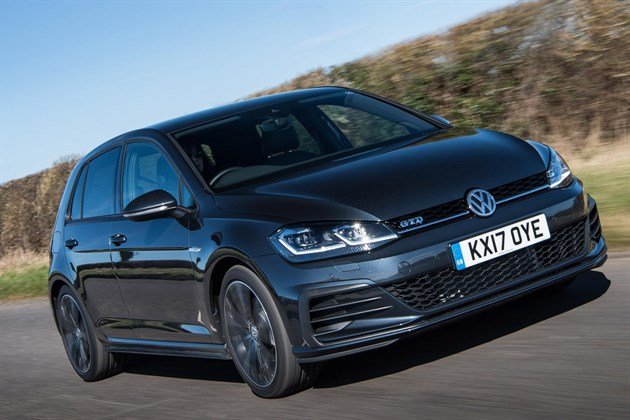 Not best leased? 
I ordered a new, leased VW Golf GTD and have been told of a delay in being able to tax it due to emissions legislation and the model year. Have you heard of this?
RW, via email
Yes. Probably because VW stopped production of the Golf VII because it wasn't worth putting it through RDE1 emissions testing (compulsory from September 2019) in preparation for the new VW Golf VIII. You could see if the leasing company can lay its hands on a pre-registered 19 plate Golf to WLTP emissions standards at a lower cost. If this is a company car, some cars, such as the new Astra, are already certified to RDE2 (the September 2020 standard), which means you save the 4% diesel surcharge on your BIK, and the new Astra 1.5 diesel 9-speed auto is sensational: https://www.honestjohn.co.uk/road-tests/vauxhall/vauxhall-astra-2020-drivetrains-road-test/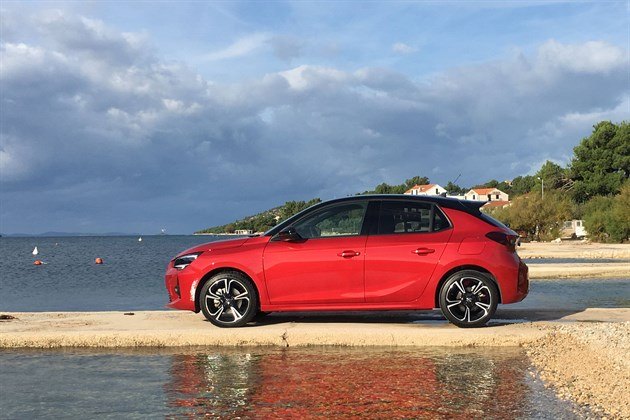 Now we're torquing
In your opinion, which type of gearbox is the most reliable, or the most efficient in terms of mpg, the torque, converter,  the DSG, or any other type?                                                                                  
ER, Basingstoke
Torque converters remain the best. Peugeot/Citroen's EAT8 is excellent and works brilliantly in the new 2020 Vauxhall Corsa. While  the 9-speeder in the new Vauxhall Astra 1.5 3-cylinder diesel is sensationally good: https://www.honestjohn.co.uk/road-tests/vauxhall/vauxhall-astra-2020-drivetrains-road-test/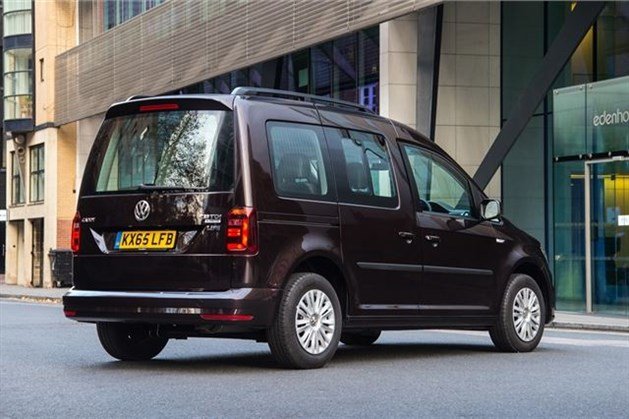 Life sentences
I am learning to drive at the age of 54 and will buy a car when I pass my test. I am torn between the Citroen Berlingo, FIAT Doblo and Renault Kangoo, unless there is a similar VW to add to my list. Which would you recommend? I love camping, so need room for my gear, and will be taking mother with fold-up wheelchair and father with Zimmer frame as passengers on occasion 
PB, via email
The VW version is called the Caddy Life. But most of them are Caddy Maxi Lifes: spacious, good to drive, but quite big vans. You're probably better off sticking with a standard length Berlingo Multispace or Peugeot Partner Tepee or the new Peugeot Rifter: https://www.honestjohn.co.uk/road-tests/peugeot/peugeot-rifter-2018-road-test/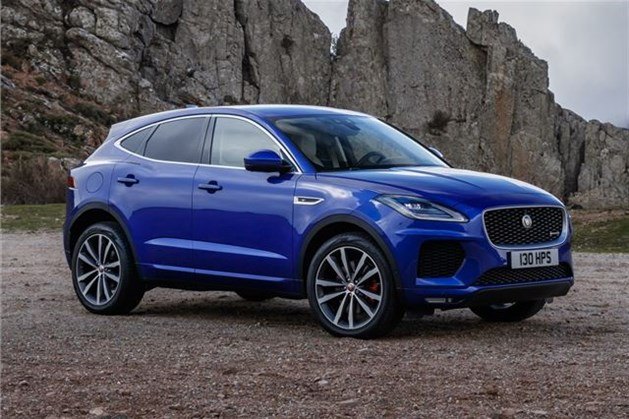 Off the pace 
I bought a new Jaguar E-Pace last month and it went into limp mode on the M25 at 8.00am in the morning. It has been back to Jaguar for a week. First they said it could be the cylinder; then it was not firing; now the software was not updated. I don't feel confident with the car and want to get my deposit back to buy something else. Do I have any rights? I look forward to your reply
LG, via email
These are your rights: https://www.honestjohn.co.uk/faq/consumer-rights/ If you bought the car last month you should still be within 30 days of the purchase date and that gives you very strong statutory rights under the Consumer Rights Act 2015. It is never about "feeling confident" about the car or emotional stuff like that. It's about the cold, hard fact of the brand-new car breaking down. I suggest you write a letter to the dealer principal of the dealership that sold you the car stating that you reject your brand-new car (reg XX19 XXX?) because it went into limp mode on (xx date), it has been back to you the supplier for a week (give dates), you have found various faults and now you cannot trust the car to perform its function so it is therefore not of satisfactory quality. Send it by Post Office Special Delivery, keep a copy, and staple the certificate of posting to and certificate of delivery the copy so it becomes a 'matter of record' should you ever need it in the future, for example to show a court that you attempted to resolve the matter "reasonably" without having to go to court.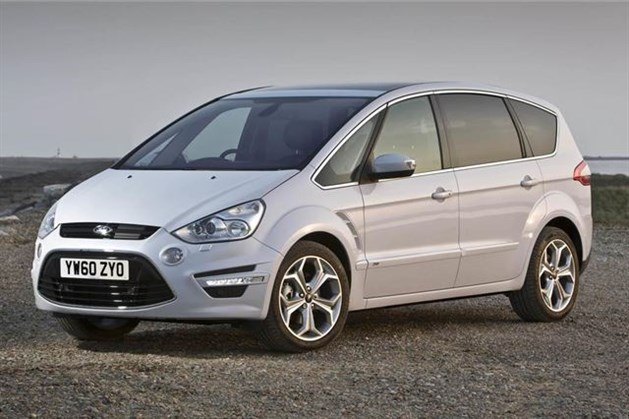 The perfect Max
My wife has an eight-year old Ford S-Max 2.0 petrol manual. It's perfect for her needs. She does about 7,000 miles a year. One big journey to Bordeaux, the rest short stuff. A replacement will be due in a year or so, what should I start pointing her towards? Ideally 1-2 years old, petrol because pure electric won't have the range, budget of £15k-£20k.
ALD, via email
The best S-Max was the 2.0SCTI EcoBoost 6-speed or 8-speed torque converter automatic (not Powershift). A surprisingly great car (a 7-seater sportscar). Nothing electric that's comparable in that price range anyway.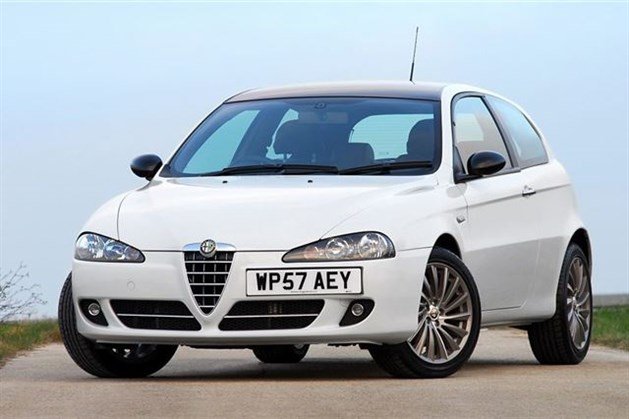 Wetter the better 
I have owned a Alfa Romero 147 JTD since new (2005) and it is superbly reliable. However I have noticed lately that the car runs smoother when in the rain or shortly after when there is plenty of moisture in the air. Also it prefers cold rather than hot temperatures. Not very Italian! Any ideas please.
TP, via email
Cold air and a bit of rain are good. That's the reason for turbo intercooling. Hot is not great. At least you have a gorgeous looking car you can turn around and take a second look at every time you get out.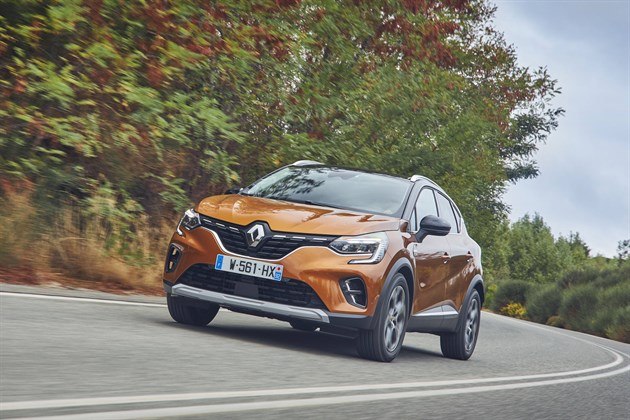 Hairdresser's car 
I am relying on you for some good, honest advice, I am a mobile hairdresser, so getting plenty of wear on my car. I currently travel approximately 15,000 miles a year, I have a MINI Countryman at the moment and it's diesel. I am looking to change my car. At weekends I also have 3 grandchildren who I take out quite a lot, so I was thinking of a bigger car. I love the BMW X5 but everyone tells me I'm crazy, What's your advice?
DD, via email 
An X5 is big and difficult to park. But the latest X5 xDrive 45e PHEV offers a stunning combination of 394HP, 29g/km CO2 and an EV range of 51 miles. It's even relatively cheap at £66,000. At a more basic level there's nothing wrong in seeking a raised driving position. You sit higher. You see further. You feel safer. A new Dacia Duster 1.3 Comfort makes a lot of sense at a reasonable price. You get more status but pay a lot more money for a VW T-Cross, or the bigger VW T-Roc, or the in-between (in status terms) SEAT Arona and SEAT Ateca. With these four, get the 1.0TSI 115, not a diesel. Or go for the more stylish 'all-new' Renault  Captur.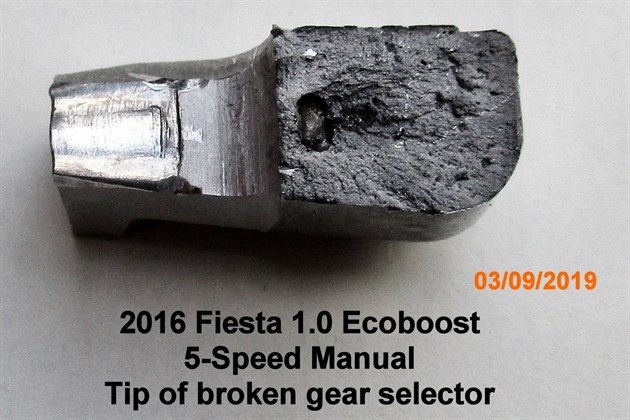 Make it snappy 
After suffering manual transmission failure, my Ford Fiesta is being repaired by the supplying Ford Dealer and I agree that the evidence indicates that the transmission failure was the consequence of a defective original part, viz. the 3rd/4th gear selector. It's quite useful that I have the broken piece of the gear selector in my possession as, if necessary, I can now submit it for detailed inspection using stereomicroscopy, and preparation of an expert report. I'm currently waiting to hear from the Ford Customer Relationship Centre on what financial help they might offer. Unlike the Ford Dealer, Ford CRC has been very good at responding to my enquiries. Who knows, they might pick up the whole tab as they have done in the past for the same fault on another Fiesta 1.0 Ecoboost, although that particular Fiesta had only covered 10.000 miles before the gear selector broke. If the Ford Customer Relationship Centre denies my claim, I will put the supplying dealer on notice as you have suggested. I already have some experience of the Moneyclaim/Small Claims court procedures as a consequence of a run-in with a predacious private parking company that tried to fine my daughter for parking in her own parking space. We won that case.
MV, via email
Eventually Ford and its dealer capitulated and swallowed the full cost of this repair, as was only right.
Impersonal Contract Purchase
My father recently passed away. He had a BMW on a PCP deal, and we have been trying to return the car. BMW are treating this as a voluntary termination and demanding my mum pay over £3000 to hand the car in - there is little voluntary about this termination. As well as horrific letters addressed to "The Late...." they have failed to answer simple queries such as "can you show me where this is written in the contract my father signed", instead preferring to threaten to take his private number plate into their ownership too if that isn't removed quickly enough. My father had BMWs for 27 years before he passed away, and the service we have received since his passing is appalling. How can they demand for a "voluntary termination" after death, when it doesn't appear in the contract nor is the possibility discussed at the point of sale?
MB, Rochdale
There is an official procedure: https://www.gov.uk/tell-dvla-about-bereavement or: http://www.dvla-contact-number.co.uk/informing-the-dvla-about-a-bereavement/ You need to transfer the cherished registration to a retention certificate: https://www.gov.uk/government/publications/application-to-transfer-or-retain-a-vehicle-registration-number / Do you have the PCP contract? Normally it can be voided if half of the total owed has been paid off, but this is not usually the case with a PCP because even at the end of a 3-year term more than 50% will still be owed. If you have the contract would you consider continuing to pay and keeping the car rather than losing the £3,000? Take professional legal advice. The solicitor organising the probate should be able to help you with this.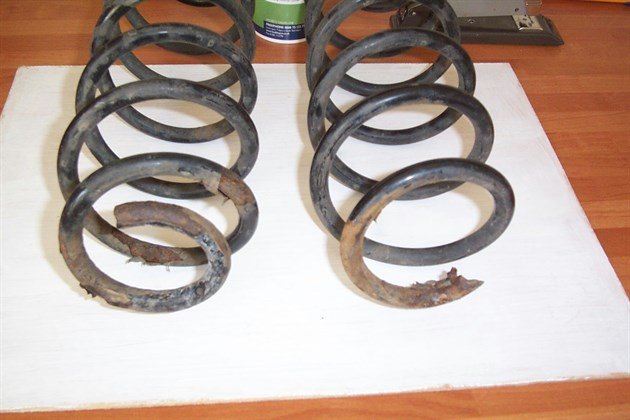 One repair leads to another 
On changing the front discs and pads of my Ford Focus titanium x 2012 1.6TDCI Econetic estate, l found that both front coil springs had broken, so booked it into my local independent for them to be replaced (my neighbour said it was a job l could do myself but, l know my limits and felt l would leave it to the professionals). They did the job, but as soon as l drove away l began hearing noises l had not heard before the repair. l took it back the same day with the noises getting louder all the time and told them of the problems, so off the car went on a spin to come back minutes later and be driven straight onto the ramp/lift, wheels off, etc. Two hours later and three/four guys milling around the front end eventually l was told a wheel bearing was not tightened fully and also an ABS sender was now faulty with ABS light now on. The wheel bearing is here but the sensor has not arrived. "Leave the car with us as we are not sure what needs to be replaced." The job was done by the following afternoon and l was told all good, but two weeks later l am still hearing noises that were not there before (a "wuw wuw wuw" sound over 35 mph) and various creaking noises. With 3 months left on the test l have booked the car in for an early MoT to make sure it is roadworthy. It's going to the same garage for the test, but where do l stand?

RJ, via email
Jack the car up so the tyre is half an inch off the ground, then wrestle with the relevant wheel to find out if there is any in/out movement. If there is, it's the wheel bearing.
Click back to Honest John's Motoring Agonies 21-12-2019 Part 1
Comments
Author

Honest John
Latest