Honest John's Motoring Agony Column 30-11-2019 Part 2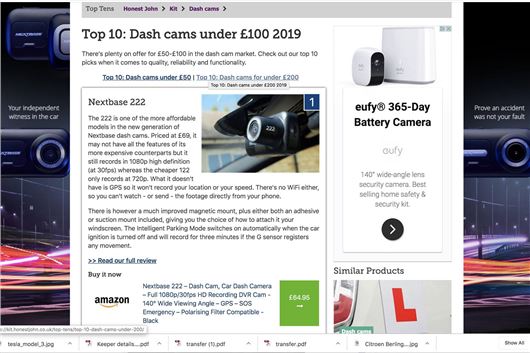 Published 29 November 2019
In Honest John's Motoring Agony Column 30-11-2019 Part 2, we look at car cameras, unexpected discoverys, rights and wrongs, liability laws and much more.
Click back to Honest John's Motoring Agonies 30-11-2019 Part 1
Hopes dashed
Can you recommend a decent Dash Cam for a Ford Focus Please?
JB, via email
See: https://kit.honestjohn.co.uk/dash-cam-buying-advice-guide/ And: https://kit.honestjohn.co.uk/top-tens/top-ten-best-value-dash-cameras/ https://kit.honestjohn.co.uk/top-tens/top-10-best-dashcams-under-100/ And the Dashcams section generally by scrolling down at: https://kit.honestjohn.co.uk/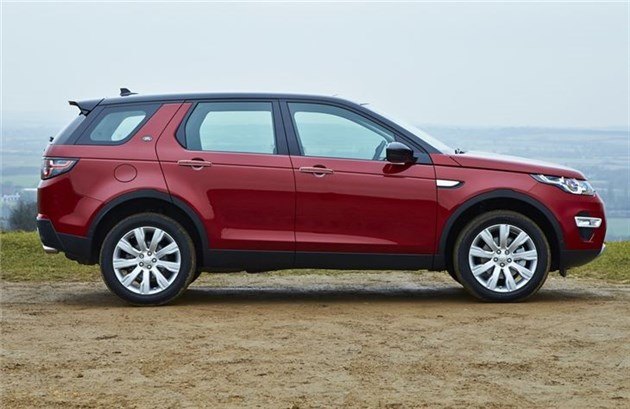 The Discovery Stage
I bought a 2015/65 LandRover Discovery Sport from an Independent dealer in June last year. Since the manufacturer warranty expired last September it has developed a wide range of faults, such as the boot lining coming loose, rear seats squeaking, aircon stopped working, engine warning light coming on and the reversing camera works only intermittently. My local LR dealer quoted over £1,300 to fix most faults, but did accidentally tell me there was a TSB campaign concerning the rear seats, and a technical bulletin issued concerning gas leaking from the aircon system, so I suspect that many of these faults are defects known to LandRover, but they would rather I paid to fix them. My question is: Can I use my rights under the EC Consumer Rights Directive to get the faults rectified as I don't believe the car is of the quality I could reasonably expect? If so, would I make my claim against LandRover or the dealer I bought the car from? 
LS, via email
There was a TSB for the seat, but earlier than the build of your car: 13-3-2015: Issue with 2nd row seatback electric release that first arouse 13/03/2015 and continued into June 2015 Action No.: Q477 UPS 34151. A potential concern has been identified whereby the boot actuated second row seat back electrical release system may not correctly operate. This is my interpretation of your rights (that includes Sale and Supply of Goods to Consumers Regulations 2002): https://www.honestjohn.co.uk/faq/consumer-rights/ This is the carbycar entry for the Discovery Sport that lists all the faults reported to me: https://www.honestjohn.co.uk/carbycar/land-rover/discovery-sport-2015/good/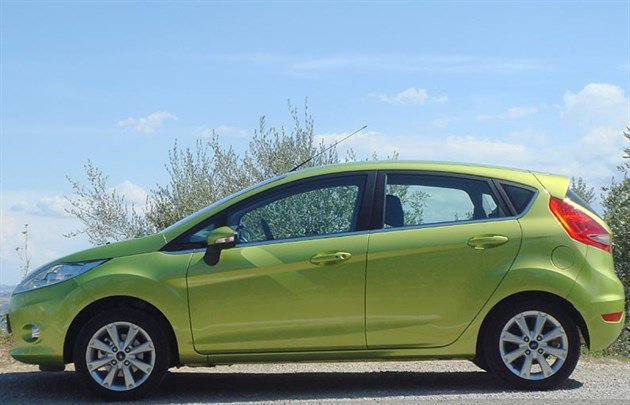 Roller coastal 
My 22-year-old daughter found her dream first car for £4,000: 10-year-old red Ford Fiesta at a local garage. There were a few minor issues which they put right (scratched windscreen, no jack) and said it had been serviced and MoTd the day before she collected it. 10 days later, after some difficulty with 2nd and 3rd gears, it became undrivable. Luckily, she was able to coast into a layby. The RAC came to her rescue and got it going again advising her that the clutch was worn. The garage she bought the car from were very unhelpful, saying she had damaged the clutch in the wet weather. I took the car to an independent dealer with Ford trained mechanics who also said the clutch was worn with 500 to 1,000 miles of life left. if they had serviced it they would have strongly recommended a new clutch. The supplying garage says its guarantee covers the gearbox and electrics, but not the clutch. My daughter has been unable to get the service history or details of the service prior to sale out of them. She is understandably nervous to take the car out. They have earned themselves a bad reputation with us and lost any future sales but is there anything else we can do?
FM, via email
The dealer who sold her the car is liable for any serious faults that could have been present or developing on the date of sale for 6 months from the date of sale. To counter that they would have to prove conclusively that it wasn't. After 6 months the same applies but the burden of proof is on the purchaser. I think you have a straightforward Small Claims case to sue the dealer for the cost of a replacement clutch or have him fit one. First send a letter suggesting this to the dealer principal of the supplying dealership and giving him 14 days to fix your car. Suggest if he cannot fix satisfactorily you take it to an independent specialist at the cost of the dealer. Send it by Post Office Special Delivery, keep a copy, and staple the certificate of posting to the copy so it becomes a 'matter of record' should you ever need it in the future, for example to show the court that you attempted to resolve the matter "reasonably" without going to law. My interpretation of the law is here: https://www.honestjohn.co.uk/faq/consumer-rights/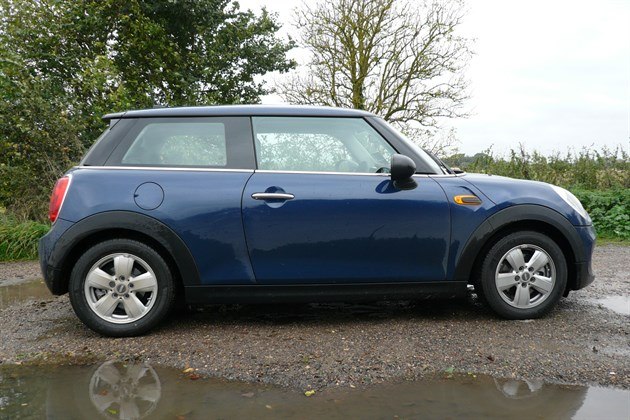 Mounting issue
I purchased a low mileage 2014/64 BMW MINI from a reputable dealer in July 2018, albeit without a warranty. On purchase, the car only had 22,000 miles (currently 26,000) and it had been maintained by the previous owner under the Motability scheme. Recently it had to be taken to a BMW dealer in Swansea for major repairs to the engine, costing over £6,000. On initial inspection, the Swansea dealer found that the engine had dropped on one side and that two bolts for securing the mount to the head were bent (video evidence is available). The thread in the cylinder head had broken off and, among other related items, a new cylinder head and mounting were required. The Swansea dealer checked the service history on BMW's records and, in its report to me, advised that a replacement engine mount and turbo had been installed at a major franchised dealer in London at a mileage of 21,594 on 4 October 2017. Before starting work, the Swansea dealer concluded that the problem had been caused by the bolts being left loose. No further work has been carried out in this area since the London dealer was involved. You can imagine my consternation when the massive cost was revealed. However, the Swansea dealer approached BMW for a goodwill payment and, after a lot of discussion, BMW agreed to pay three quarters of the invoice. I cannot praise the Swansea dealer too highly for fighting my corner. The Swansea dealer asked the London dealer for a contribution, which was refused point blank; they accept no liability. I understand that the reason given was that the repair warranty of 21 months had expired; however, this was only the case on 4 July, at which time discussions had already begun between the two dealers: the car was taken in for repair on 25 June. Therefore this doesn't appear to be a convincing argument. Once the work had been completed, that left me with a bill of £1,576 which I paid in order to get my car back on the road. It seems certain that the London dealer is responsible for what has happened. Would you be able to tell me if I have any possible legal redress against the London dealer, or, possibly, the garage that carried out the most recent MoT in October 2018? Incidentally, while the AA's website (and some others) state that engine mountings are covered by the MoT, this isn't mentioned in the Government website covering this aspect.
DM, Swansea
I'm sorry, I don't think you have a case against the London MINI dealer because the previous repair work was carried out under warranty for the previous lessor, so the owner at the time was Motability. You might have a case against the dealer who sold you the car because the fault has been proven to have been present or developing before you bought the car, but it's a difficult one. However, don't just take my word for it. Might be worth paying a few hundred pounds for a solicitor's opinion. My interpretation of the law is here: https://www.honestjohn.co.uk/faq/consumer-rights/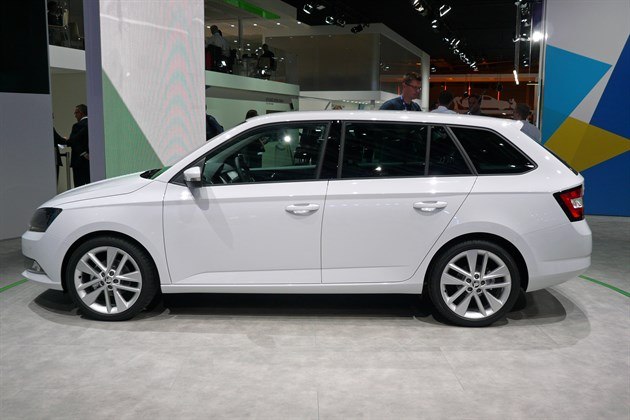 Impelled to write 
I have a 2016 Skoda Fabia 1.2TSI SE Estate. On two occasions recently the turbo has not cut in, despite the car being driven at 60 to 70mph. On both occasions the EPC warning light was on, yet the car did not enter limp home mode. The actuator had already been changed by the helpful main dealer. As the problem is intermittent the dealer has been unable to trace the fault with his diagnostic equipment. As the car is still under warranty, I am keen to have the problem sorted before the warranty expires. Do you have any suggestions?
PJ, via email
The reason is most likely a sticking turbo impeller because its bearing has not been getting sufficient oil supply because the turbo bearing oil feed and oil return pipes are partially blocked with carbon. I've had reports of turbos being replaced and the new turbo failing within 1,000 miles because the oil feed and oil return pipes were not replaced too. The reason for the carbo is switching off the engine when the turbo was red hot. After a long ascent or long run on the motorway it's always best to idle the engine for a minute or two before switching off as the turbo cools down enough not to carbonise its oil.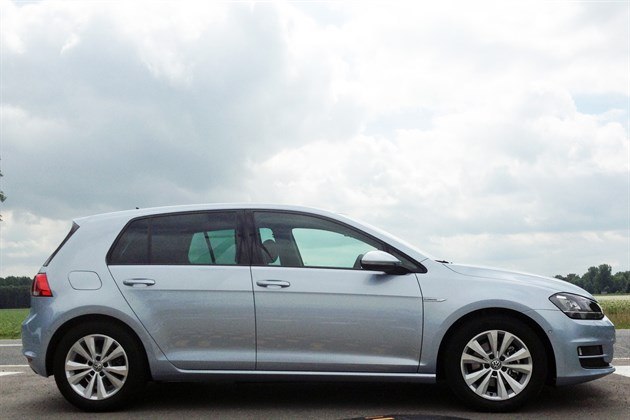 Turbo Charge 
I am horrified to discover that my 2015 Golf TDi, now in its 4th year with 11,000 miles, needs a turbocharger. Why? Am I just an unlucky Golf owner, or is this a common fault? £2,080 for a new turbo is a lot of money.

PC, via email
The most likely reason is that you have been switching off the engine when the turbo was still too hot, which it will be after a long ascent, a long run on the motorway or after towing. Most diesel turbos are not water cooled. They are cooled solely by engine oil running through them via the turbo bearing oil feed and oil return pipes. Switch off when very hot and the oil in those pipes carbonises, eventually blocking the pipes, starving the bearing of oil and compounding the problem by making it run even hotter. So it's vital to get the turbo bearing oil feed and oil return pipes replaced at the same time as the turbo. And idle the engine for a couple of minutes whenever the turbo is likely to be too hot. (Never any need in normal suburban running about; only after a long ascent, a long run on the motorway or after towing.)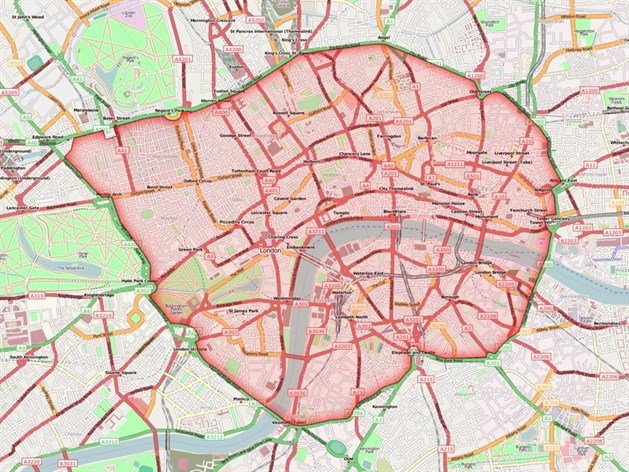 Wrong car
My LandRover Discovery Sport is just 3 years 9 months old. I'm told the EGR valve must be replaced (engine warning light). My driving style is blamed (I live in London, so do lots of short journeys mixed with the occasional long run). The cost to replace this is £800. (It's just outside the warranty.) Nowhere in the pre-sales booklet or website was there a warning that the Ingenium 2.0D engine would be inappropriate for town driving (there is a reference in the handbook but you only get that after you've bought it). Can this really be fair? What do you advise I do? I've owned the car since new, although my details were not on the LR system because the dealer I bought from has been taken over and the local service centre don't seem to care much.
RC, Wimbledon
Sorry, this is a maintenance issue and is to be expected of a diesel engine driven inappropriately. It is completely the wrong car for use in central or even outer London. You should have bought petrol, petrol hybrid or electric. Reported problems with Discovery Sports: https://www.honestjohn.co.uk/carbycar/land-rover/discovery-sport-2015/good/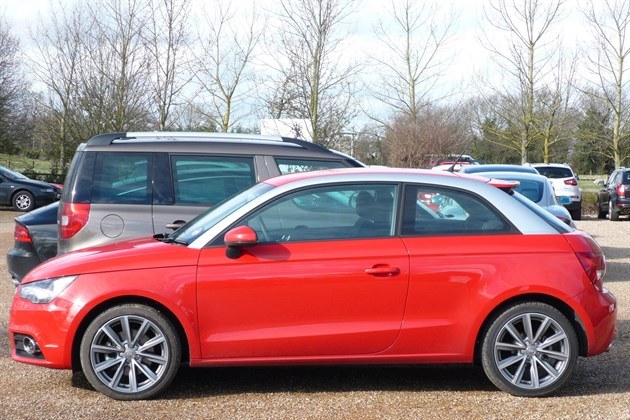 Cross border trade
My partner purchased an Audi A1 from a guy who advertised it on eBay (the listing had ended, so it was not bought through eBay). Before we bought it, we asked lots of questions about the service history, etc. The main thing that convinced us to buy the car was the fact that it had been serviced at Audi for its first 3 years. He told us this in an email through eBay, so we have it in writing. The car is 7 years old and has 105,000 miles. We arranged for the car to be collected by a transport company and delivered to us. There was no service history in the car, but he said he'd post it to us. Things got a bit nasty with the seller so we approached Audi and they have confirmed in writing that they have never serviced this car in their UK network, ever. So I have been trying to get the seller to take the car back and refund us. He has been ignoring my letters. I am now trying to get legal advice. I understand that the Consumer Rights Act 2015 states that the seller should not tell any lies to make a sale. He told us Audi had serviced it but they hadn't. The case is more complicated because the seller lives in Scotland and we live in England. The car was £6,600 plus £299 we paid for transport. Crude online searches value this car with no service history at £4,500. A loss of £2,100 because of his lie. Can we pursue this through the Small Claims court in England even though he lives in Scotland? Or if we have to go through Scottish courts? The limit for Scotland's Simple procedure is £5,000. Do you think we have a case?

LS, via email
The Consumer Rights Act only applies to sales by dealers, not sale by private individuals. Consumer law here:  https://www.honestjohn.co.uk/faq/consumer-rights/ However if the vendor, whether a dealer or a private vendor, told you the car had a full service history when it doesn't, then that could be a 'Breach of Contract' and you might have a remedy in Small Claims: https://www.gov.uk/make-court-claim-for-money You are correct that the transaction took place in Scotland and the limit for Small Claims in the Sheriff's Court is £5,000, not the £10,000 it is in the UK.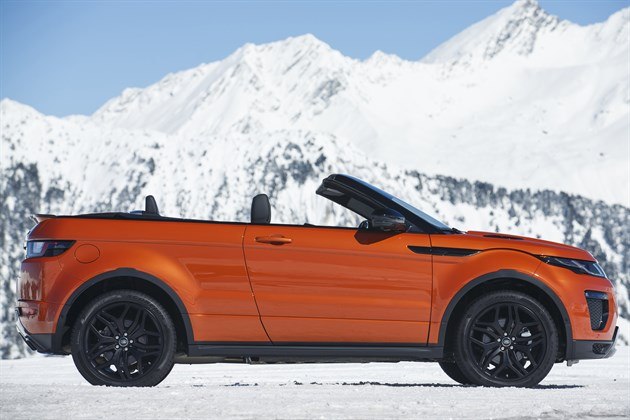 Sky, high
PM asked about a convertible with higher seats. You didn't mention the Range Rover Evoque Convertible, which surely has the highest seats. I've owned one for nearly 3 years and it is great. I've only seen 3 or 4 in that time, so it is much more exclusive than Ferrari, Aston, McLaren, etc. It also gets lots of looks, but I can't say whether they're all positive.
RL, Marlborough
Fair point. We even tested the Evoque Convertible: https://www.honestjohn.co.uk/road-tests/land-rover/range-rover-evoque-convertible-2016-road-test/ But we have received a few complaints about Evoques generally: https://www.honestjohn.co.uk/carbycar/land-rover/range-rover-evoque-2011/good/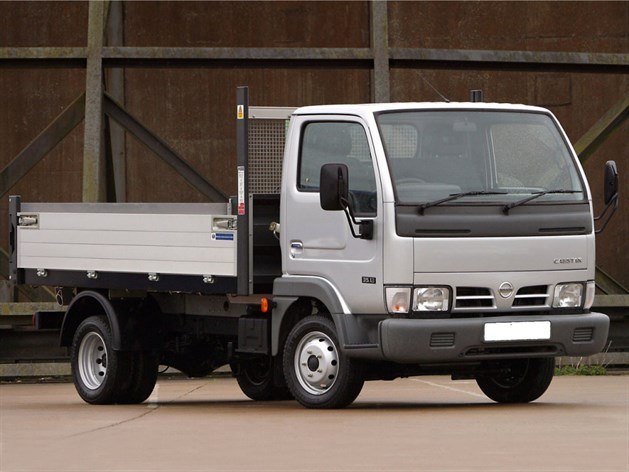 Truckulent
I have spent nearly £3,000 on my 2006 Nissan Cabstar, bought from a Nissan dealer. They claim to sell high quality used vehicles, but recent repairs have included a new fuel pump, ignition aerial, ignition barrel and ECU. The truck has broken down 4 times with the same apparent fault and each time the garage claim it is rectified, it has broken down within two weeks of being delivered back to me. The last occasion was 2nd August this year. The complaints  department must be a figment of this auto trader's imagination. They refuse to acknowledge any responsibility; indeed  contact with them is impossible. I rely on a working vehicle for my business but  the only business this truck brings is repair bills. I cannot continue in this endless spiral of returning the truck and being told it is roadworthy when it patently is not. Perhaps you can advise me what to do next because my frustration is at heart attack's level.

PB, Englefield Green
I'm sorry that your 13-year-old truck is no longer giving good service, but it is 13 years old, so the best thing you can do is replace it with a newer, more reliable truck. You don't say when you bought it, but the dealer remains liable for any faults that could have been present or developing on date of sale for 6 month from date of sale, though a court would take account of the age of the truck and the price paid for it: https://www.honestjohn.co.uk/faq/consumer-rights/ If you have paid for a problem to be fixed and it hasn't been fixed, then threaten Small Claims. First send a letter to the dealer principal of the supplying dealership giving him 14 days to fix your car. Suggest if he cannot fix satisfactorily you take it to an independent specialist at the cost of the dealer. Send it by Post Office Special Delivery, keep a copy, and staple the certificate of posting to the copy so it becomes a 'matter of record' should you ever need it in the future, for example to show the court that you attempted to resolve the matter "reasonably" without going to law.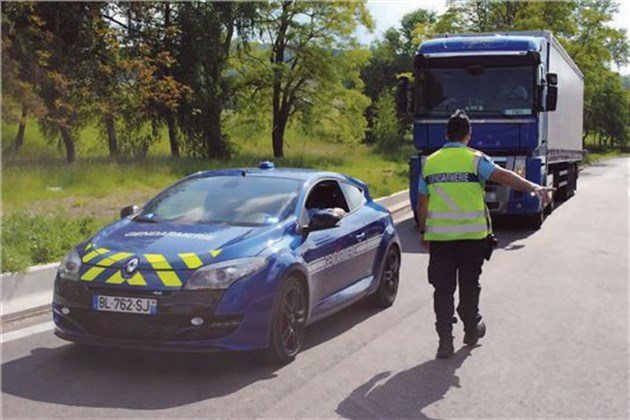 Within limits 
Fortunately, I have not received a fine for speeding in France, but, if I do, will I have to inform my insurance company and will I incur points on my licence through the French authorities communicating with their British counterparts?

PN, via email
No and no. It's a legal money grabbing exercise by the French local government 'departments' who are short of cash. They are doing drivers for just 1kmh over the limit, for example 51kmh in a 50kmh limit: https://www.honestjohn.co.uk/news/legal-motoring-advice/2019-08/french-police-pursuing-thousands-of-uk-motorists-over-driving-offences/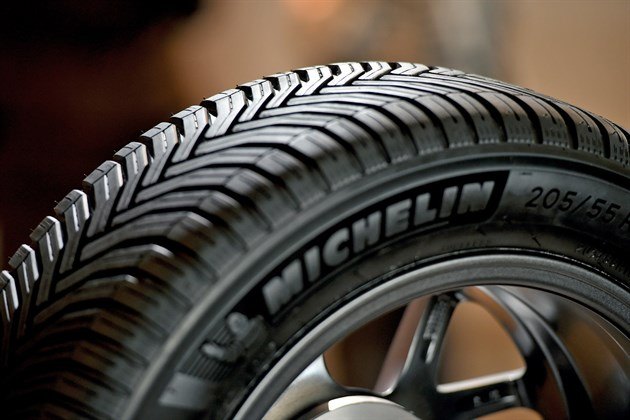 Climate change
I have now chosen a Subaru Forester XE Premium petrol manual registered in 2017 with 14,000 miles, priced at £18,950. The tyre size is 225/60/R17. Will this car run OK on Michelin Cross Climates?
HS, via email
You can get Michelin Cross Climate tyres this size: https://www.michelin.co.uk/auto/browse-tyres/by-dimension/225/60/17/99/H Alternatively Continental AllSeason Contacts, Goodyear Vector 4 Seasons or Pirelli Scorpion Verde all season.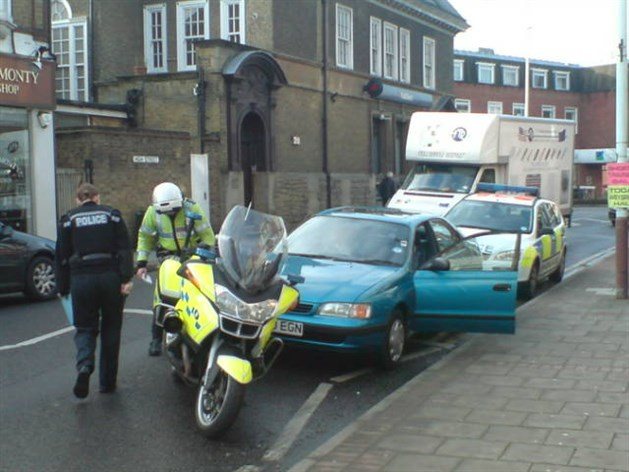 Cereal spiller
I spluttered over my muesli when I read yesterday's column and your confirmation of van speed limits. When did you last see a van keeping to 60 mph on a dual carriageway? If speed limits were enforced properly and consistently White Van Man would contribute massively to the police budget. Until they got the message, that is.

Terry Lloyd, Derby
Of course, more police patrols could also mean you could be stopped as well. I try to live and let live. Let the Mercedes-Benz Sprinters overtake if they want to. Help large trucks pull out of slip roads onto the carriageways. Give them plenty of room on roundabouts. Don't get too upset when HGVs overtaking HGVs cause tailbacks on two lane dual carriageways. Most of these drivers have to keep to tight schedules which is very difficult in today's traffic conditions.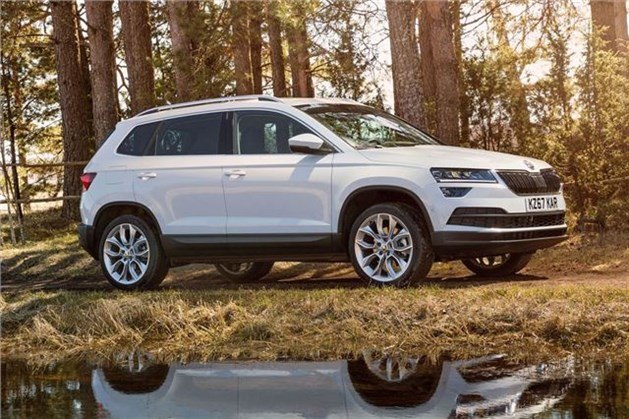 Season of good tyre
I am picking up a nearly new car this week. It's a Skoda Karoq SE which currently has standard tyres fitted and has covered about 5,000 miles. (I really wanted an SE L but was told, and have since seen on your website, that you can't get Cross-Climate tyres the size fitted to that model and I was lucky that most of the extras I wanted had already been added to this particular SE.) For about 8  years, I have swapped between summer and winter tyres on my Skoda Octavias as I live in a rural area, 3 miles from a main road.  What do you advise for the new car: continuing to use both summer and winter tyres, or getting all-weather tyres fitted to the new one?  Will I notice a difference in performance, particularly on snow and ice, with all-weathers? I have got space to store the tyres but it is always a bit of a fag to get them swapped (though I do get a free wash and vacuum when they do the tyres) Startin Skoda at Powick near Worcester is a great garage and their customer service is so good that that is why I stick with Skodas!).
AO, Worcester 
The Karoq SE coms on sensible 17-inch wheels with 225/55 R17 tyres. Yes, you can get Michelin Cross Climate + tyres that size and that is what I would do. As well as the cold weather benefits, they improve steering feel and ride comfort and are a bit quieter.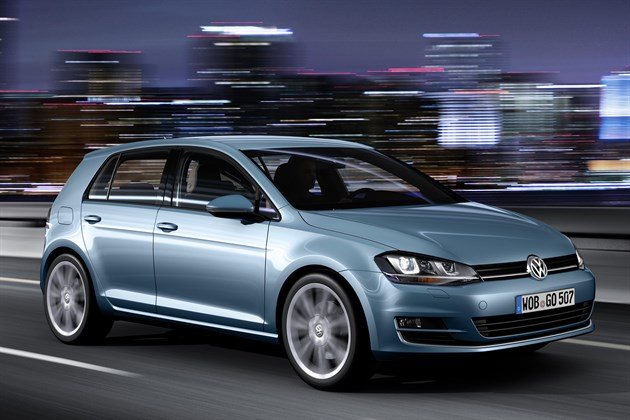 Shocking news 
I realise that this is a case of "shutting the gate after the horse has bolted", but would appreciate your opinion on some work carried out by the VW dealer from which the car was purchased new in February 2015. It has done 21,112 miles. It is driven mainly locally in the Weybridge/Woking area by myself and my wife. The dealer said the 2 front shock absorbers needed to be replaced and I now realise that I should have got a second opinion, which I will certainly do in the future. The cost of replacement came to £621.14 (Inc. VAT) and I would appreciate your opinion on whether this is a common problem with a Golf of this age/mileage and whether this is the sort of money one can expect to pay for such a replacement.
BS, via email
"Misting" (leaking) of dampers on VW Golf VIIs is fairly common and because the front dampers are integral with the suspension struts, that is why the job cost so much. More here: https://www.honestjohn.co.uk/carbycar/volkswagen/golf-vii-2013/good/
Click back to Honest John's Motoring Agonies 30-11-2019 Part 1
Comments
Author

Honest John
Latest